Green Leafy Vegetables Hydroponics
---
---
Hello everyone,
Being a wife is a gift, it's a little difficult to commit to living together with someone, but it turns out that it can be a passion for us to live more. Maybe most of the housewives work full time as workers in offices, some are full time as housewives at home, all of that is the choice of each with different circumstances.
Initially, I got married while still working at a company, but there were circumstances that made me have to give up my job. In the end, I became a housewife with no children to take care of. Lately, I'm really sad to see some of my friends' posts on social media. Many feel that they underestimate themselves because they are housewives who don't work in an office and make money. Taking care of children is a job that she does every day, even though the situation is certainly not the same as a housewife who works in an office, because she has to help her husband financially.
To be honest, it really made me sad and embarrassed because I was a housewife who didn't work in an office and didn't have children yet, I was just a burden on my husband and that was something I couldn't be proud of. However, a few months ago, I realized that I shouldn't think about it, because I know that it makes my quality of life worse.
Sure enough, a housewife who doesn't have children and doesn't work isn't something to be ashamed of, because basically the fortune that I have might turn to my husband for every prayer that I say from my mouth. I now understand that sustenance is not only material, but can be in the form of money and happiness. I realized that being a full time housewife taking care of children with a housewife working in an office couldn't be compared, so my friends had to know that there were things far beneath them.
For example now, in the morning I help my husband in our yard. At 05.00 am I woke up and got ready to harvest our hydroponic vegetables. We do this routinely, especially when harvest time arrives, usually once a week, there are vegetables that must be harvested and immediately sold to buyers. Buyers who usually buy our vegetables in large quantities are called 'Wholesaler', where they will receive the produce from anyone who then sells it in retail.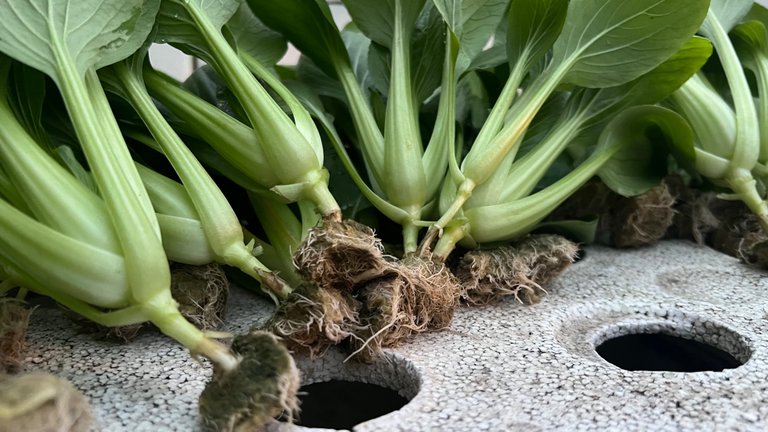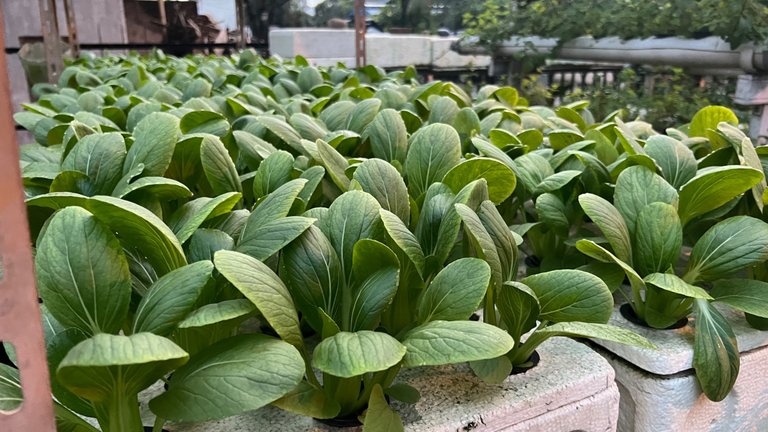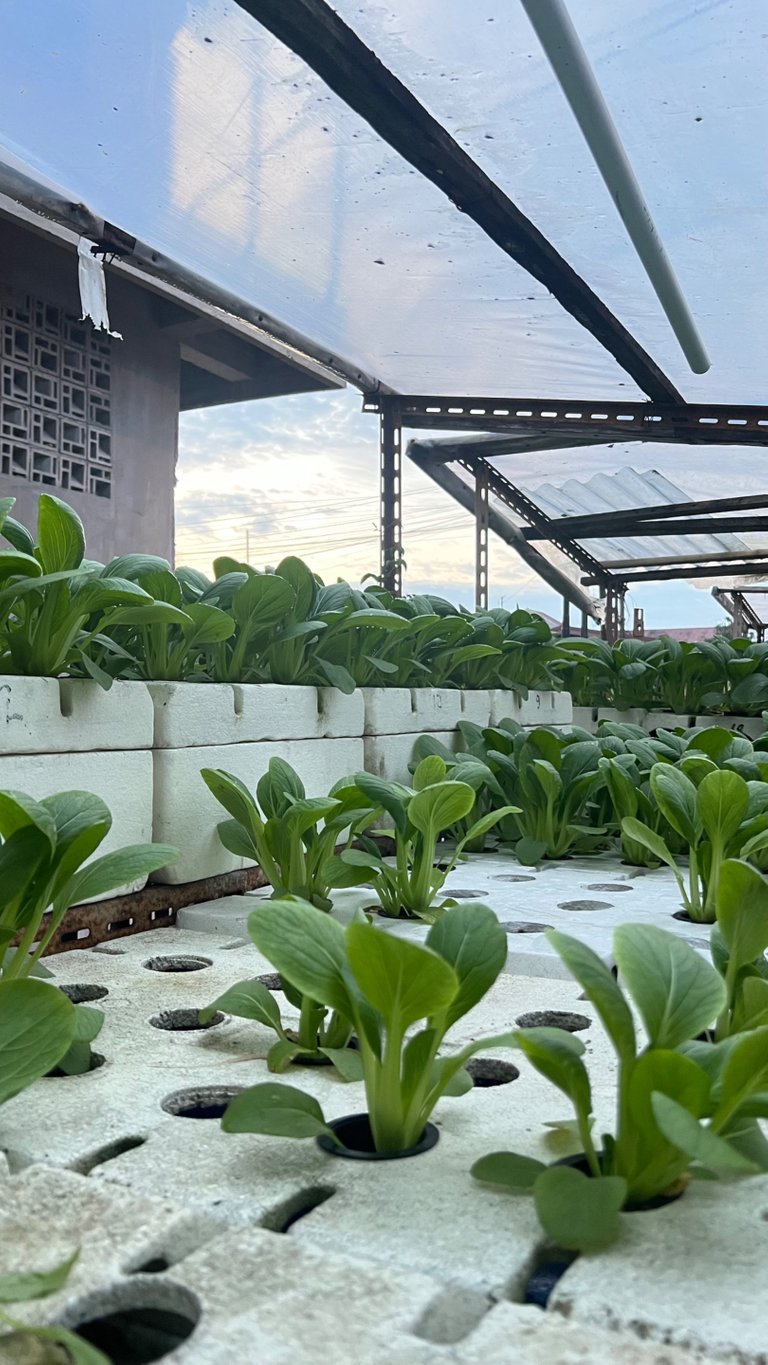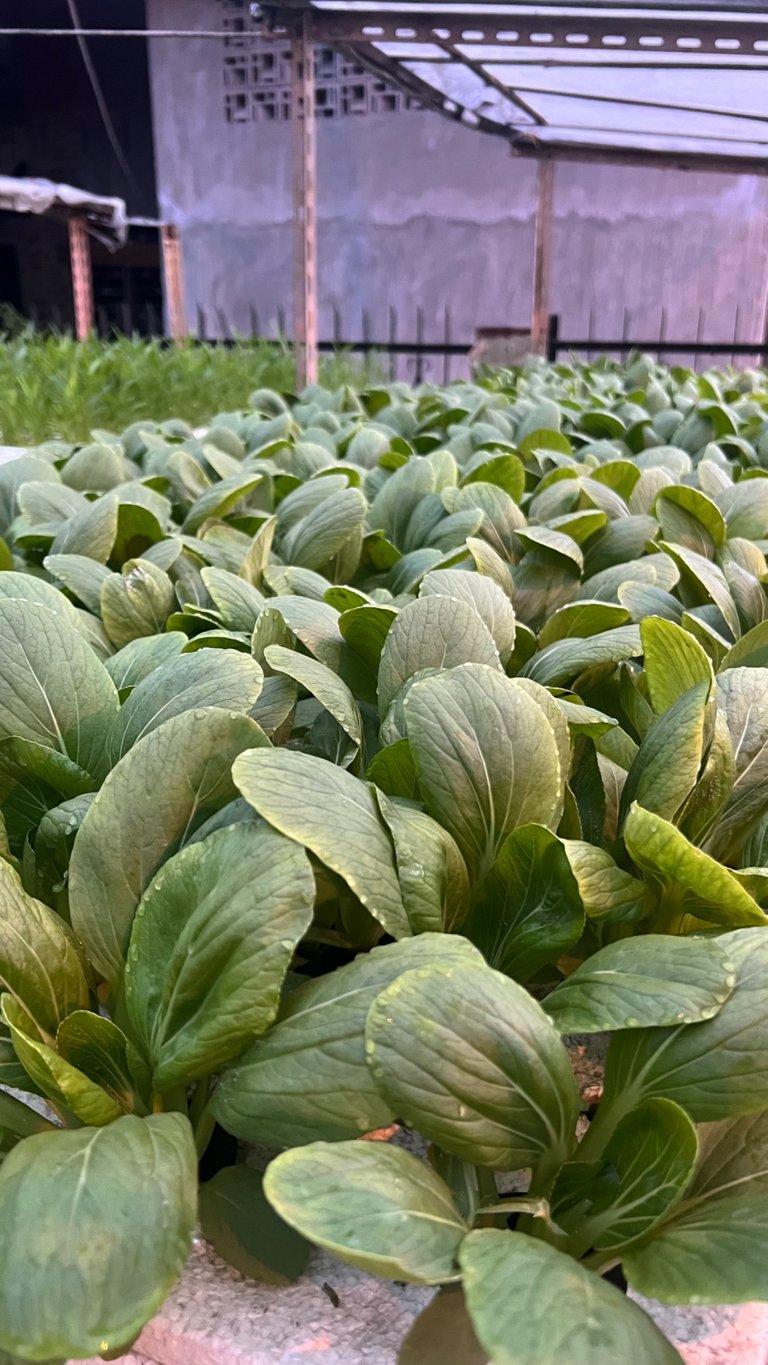 This morning, we are harvesting hydroponic pakcoy, one of the prima donna vegetables that doesn't disappoint. Pakcoy is a vegetable that has high fertility and a low level of difficulty. That is why pakcoy is always there and is grown continuously. Maybe for some people who like vegetables, pakcoy is one of the vegetables that is easy to process and has a taste and texture that is liked by the wider community.
We have several wholesaler who are willing to accept vegetables, some are specifically for pakcoy, some only want kale and some only sell mustard greens. At every harvest, it is always used up and nothing is left, even for our own consumption it is very lacking. The lack of quantity of our vegetables which is not continuous is an obstacle, even though there is a lot of demand for hydroponic vegetables from our regular wholesaler. The main obstacle is our lack of hydroponic area, so we can only harvest 15 kilograms of pakcoy, 10 kg of mustard greens and 20 kg of hydroponic kale. This is not optimal and unsatisfactory, but we hope to have enough savings to buy land so that we can produce more hydroponic vegetables.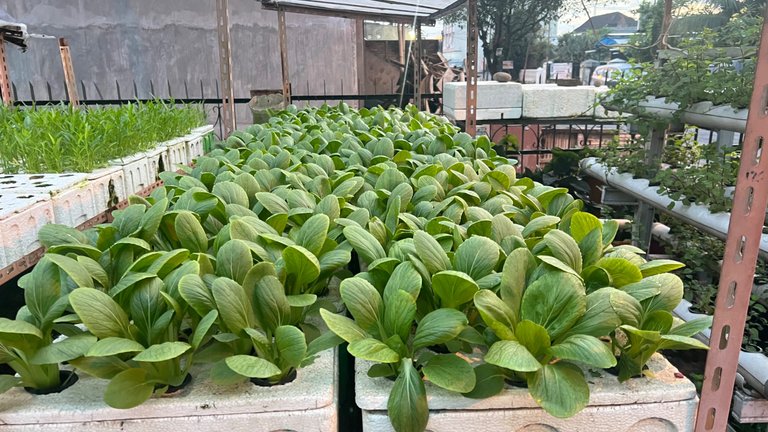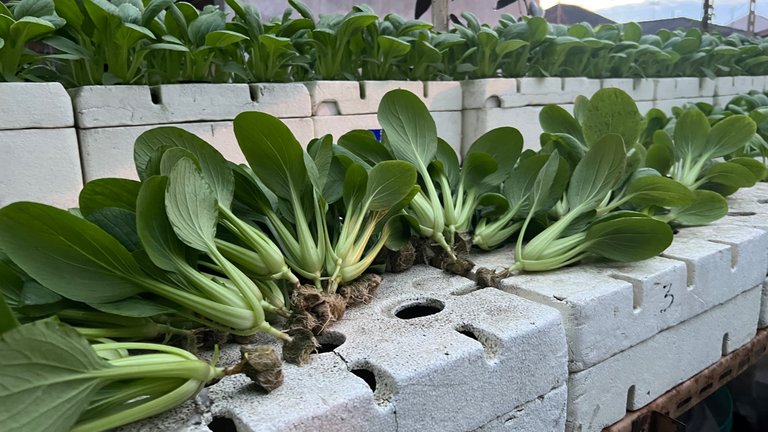 I helped my husband to clean some of the harvested vegetables so they could be delivered before 07.00 am. Some of our vegetables are packed safely and neatly in plastic and placed in a basket which will later be tied up on the motorbike. I will deliver the vegetables to the wholesaler, the location is quite close to our house. One of our best services is delivering vegetables in a timely and safe manner. This is what the wholesaler love and they always accept our vegetables.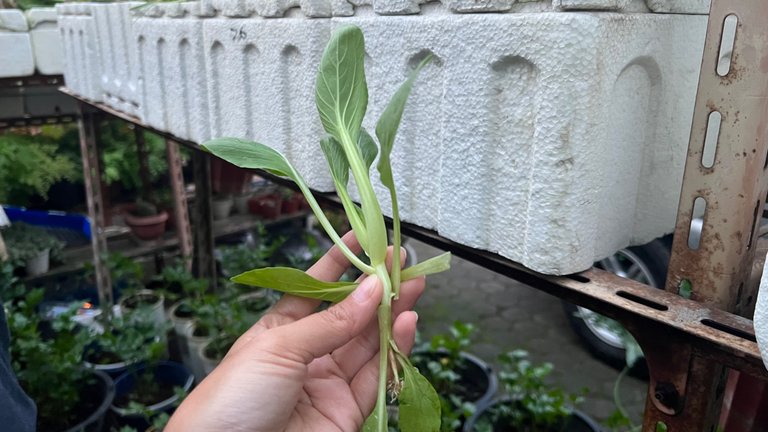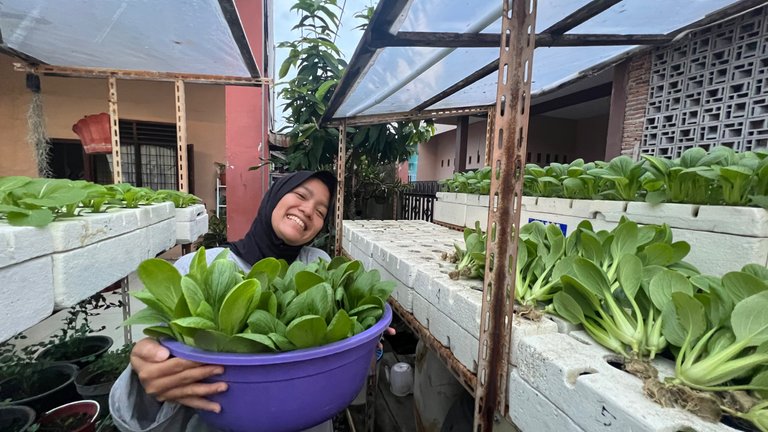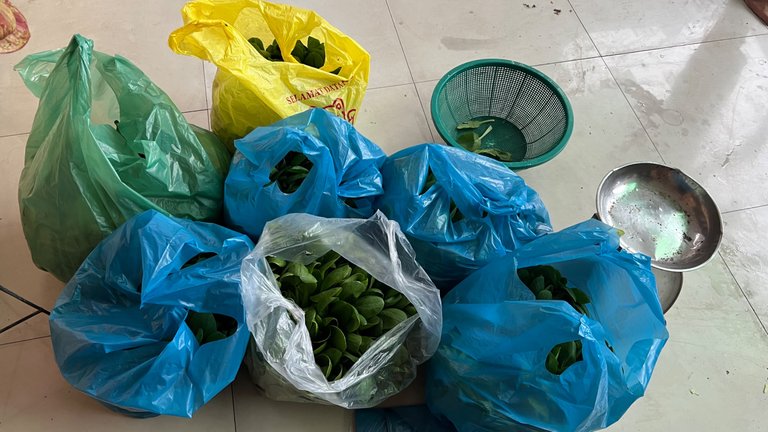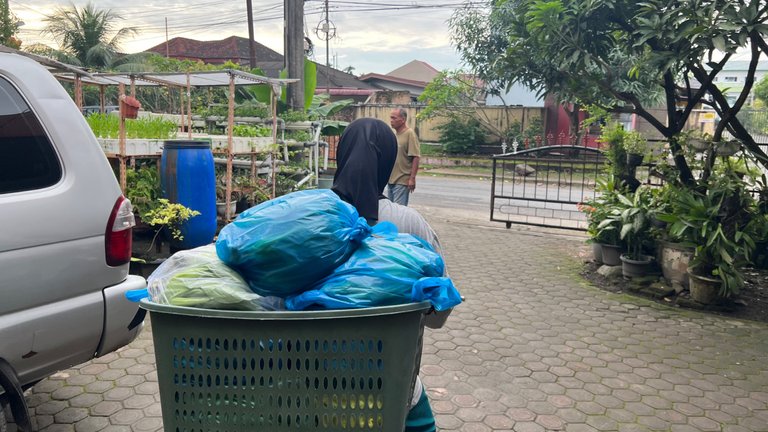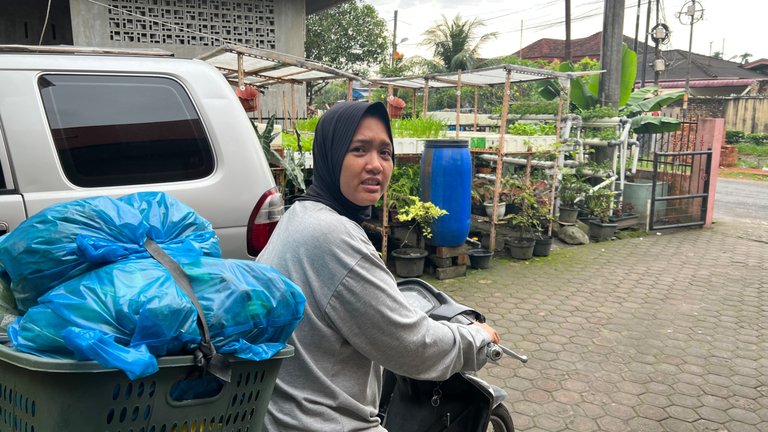 The prices of the vegetables we sell vary widely, depending on demand, such as; sort, size, and quality. Usually, if the wholesaler wants a smaller size, we will give a price above the normal price. For 1 kilogram of medium-sized pakcoy, we give a price of 1.5 dollars, at least you have to take all the pakcoy produced. The price of mustard greens is also the same as the price of pakcoy sold. The price of kale is much cheaper, usually 1 kilogram of kale is 1 dollar. Interested in starting a hydroponic business? Comment below to share and share experiences, hivers!
By the way, I remembered to write this because last week there was a veggie shopping contest, it's too late to post this, but I can only write it today because we can only harvest pakcoy. Not to enter the contest, it's just that I really want to write and tell the world about the hydroponic business which has a lot of potential in the future!
---
See you the next time hive friends!
---
---
Editing by Lightroom and VN iphone 11
---
---
---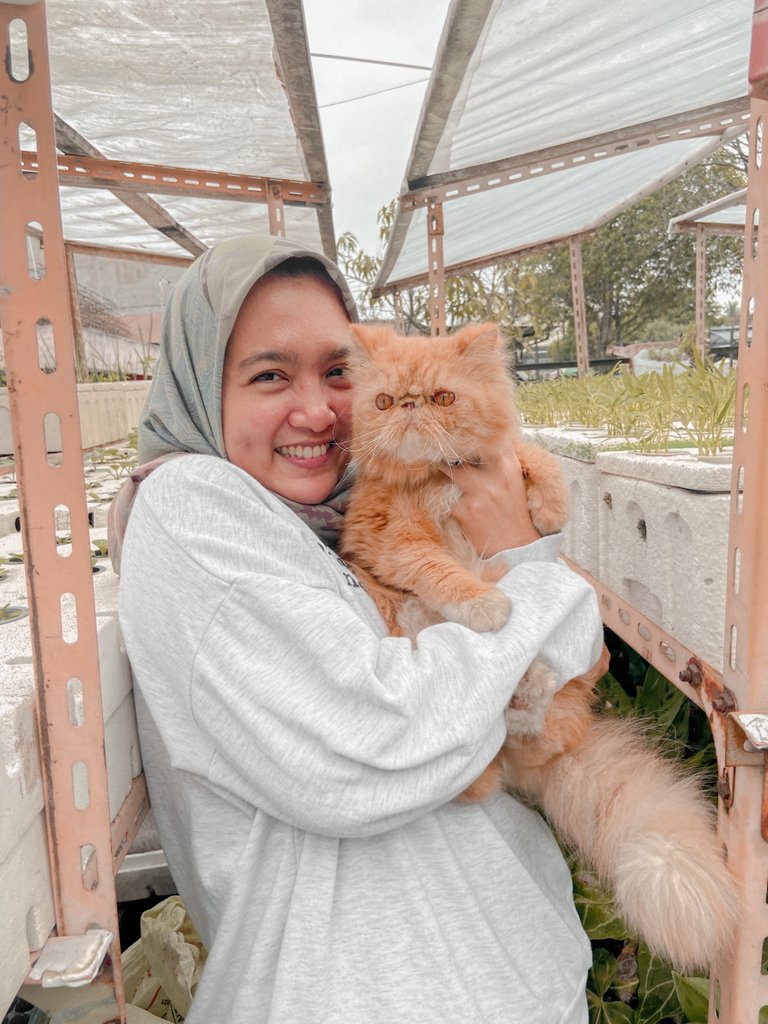 About Author
Annyeong yorobun! Welcome to wita's corner. Author is a full time housewife who loves to eat while writing. Enthusiasm to gardening and cooking. Like the exploration of new things and have many dream is unlimited. Always vote and give suggestions to advance this author.
If you like his content, don't forget to support me and leave a comment below. Make sure to keep read and watch my content. Thankyou so much :)

---
---