Korean Spicy Tofu
---
---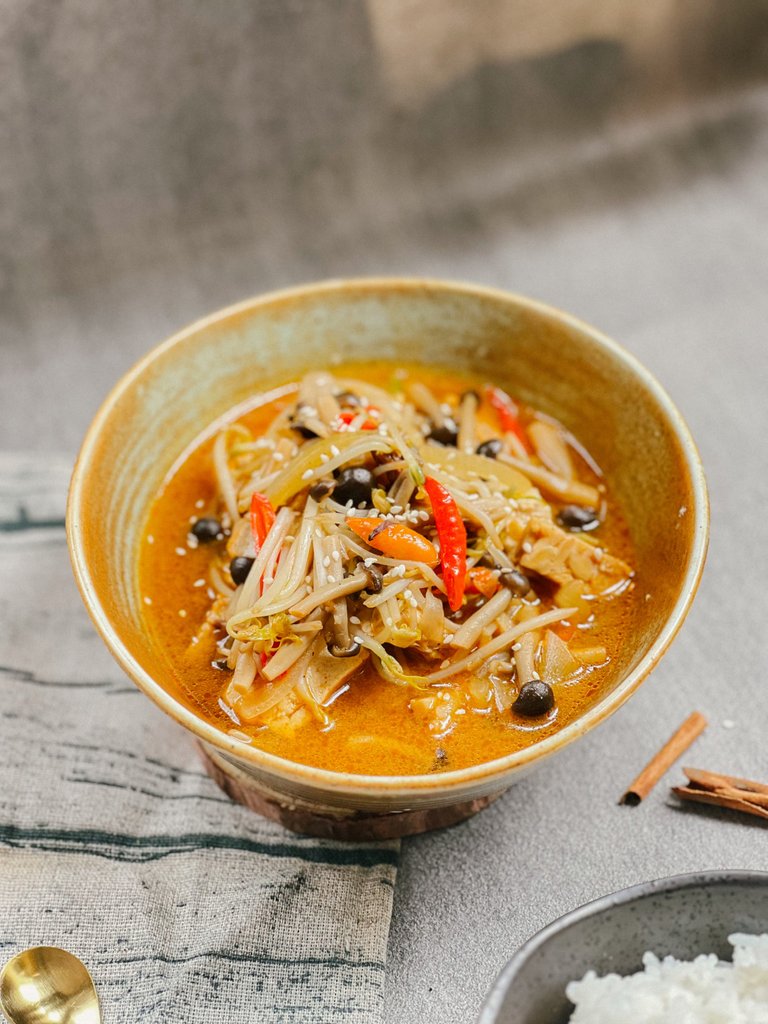 Hello everyone,
I am now concentrating on losing weight, this has made me understand more and more the importance of foods high in nutrition and fiber. I want to build muscle, according to research that if the body is over 30 years old, muscle will decrease by 1% every year. That means if I don't start exercising, then my muscle mass will quickly decrease.
There are also other studies which say that women are more prone to bone loss than men, which causes many women to have difficulty moving when they are old. This made me realize the importance of exercise before my whole body can't function properly.
I have read a lot of literature that muscle building exercises are one way to make your metabolism much better. I feel this myself, how the diabetes I suffer from is getting much better. Usually, I inject insulin as much as 8 units, before eating. Thankfully, now I have been able to reduce the level of insulin injection use by up to 6 units, although it hasn't completely disappeared, but I believe that what I'm doing now will help me live a longer and healthier life.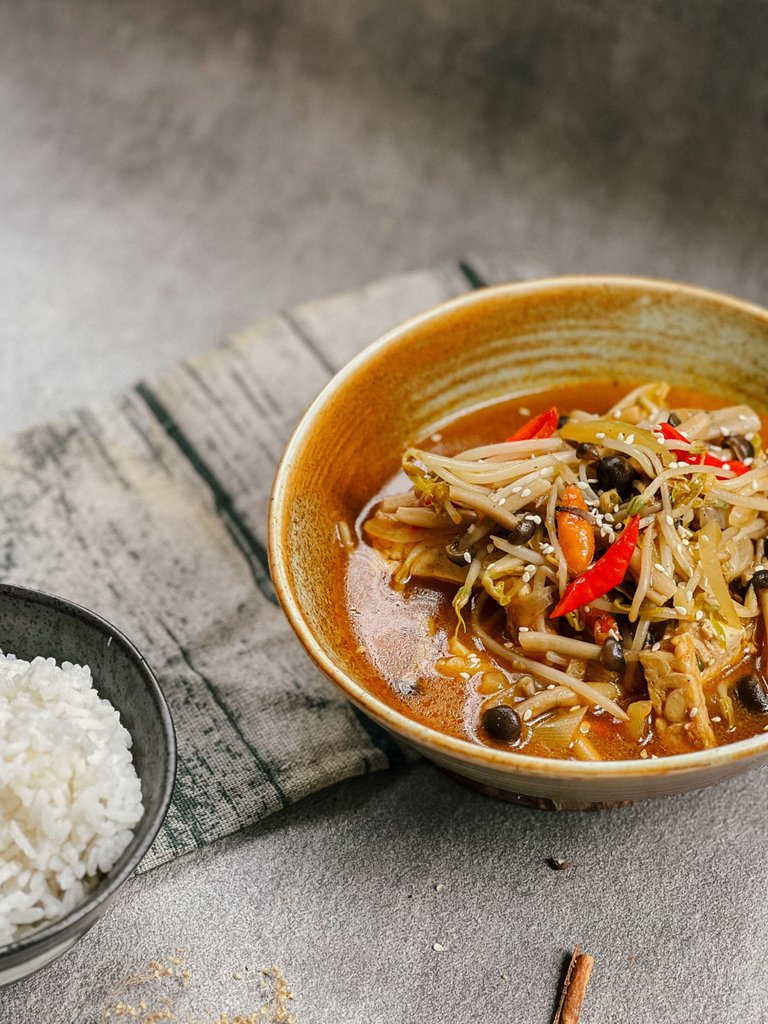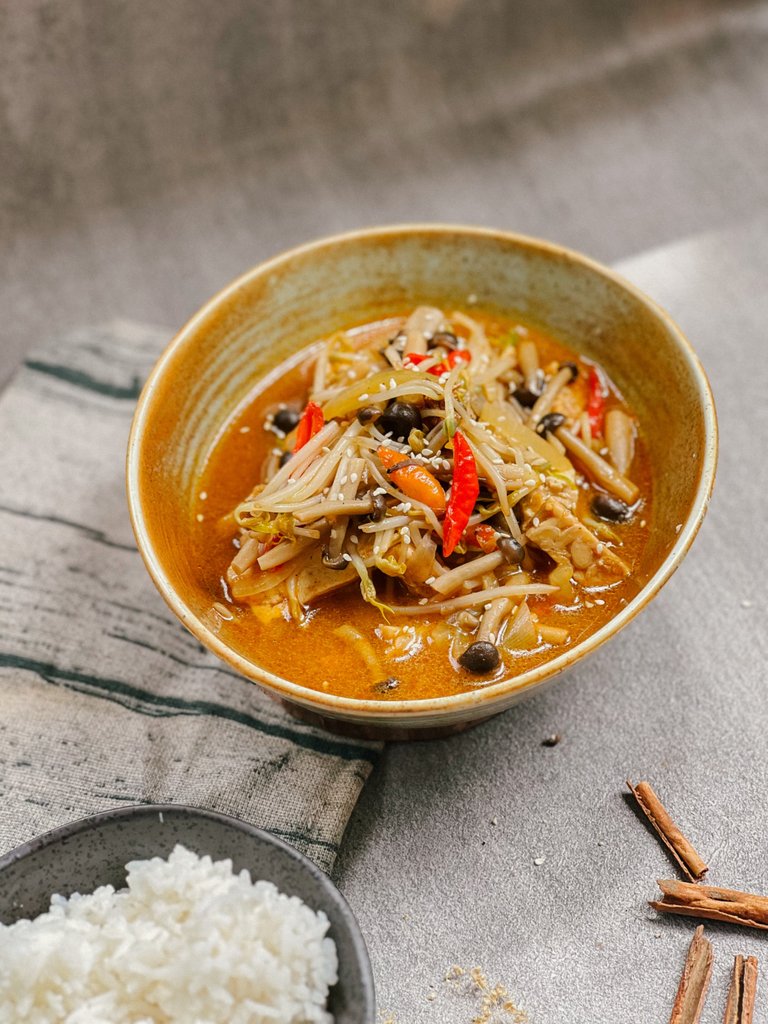 I read a lot about consuming a balanced protein will help to build muscle mass. It's been 3 months I've been keeping food, including adding protein in all my food. I'm grateful that Indonesia has a variety of plant-based foods that are high in protein such as tofu and tempeh, this makes me not bother to look for cheap vegetable protein.
Almost every day I consume tofu and tempeh, because both are high protein foods that are filling. That's why I always buy tofu and tempeh and store it in the refrigerator. Whenever hunger comes, I immediately make tofu and tempeh-based food easily.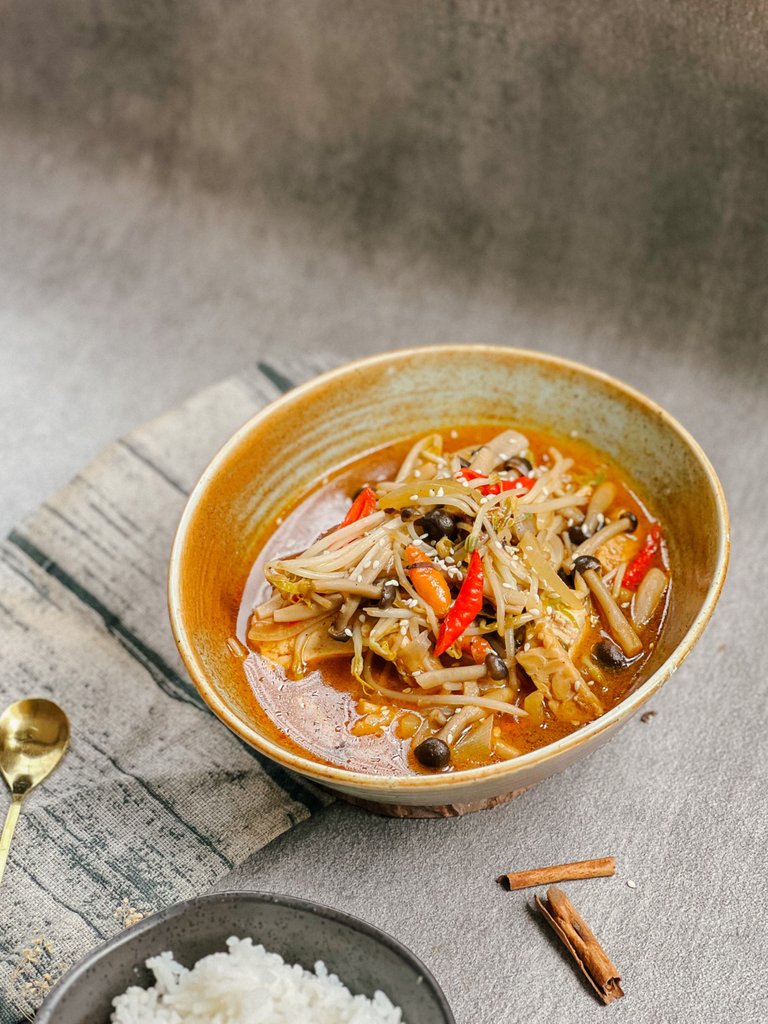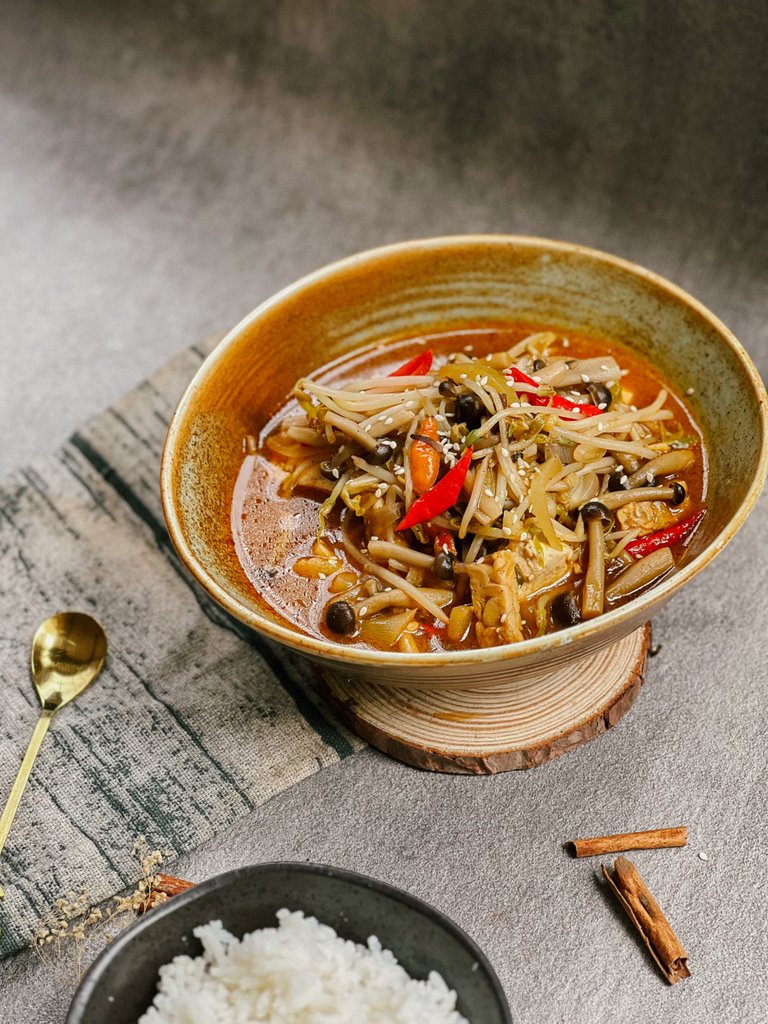 This time, I also want to share a special recipe that will help you get vegetable protein without having to pay a lot of money. This is my go-to recipe, you can make it anytime without the hassle. Usually, I use whatever ingredients I have at home. So, curious about the recipe this time? Check this out.
---
Korean Spicy Tofu
The Recipe
---
To make Korean Spicy Tofu, there are several ingredients that will be used, apart from that, always follow step by step in making Korean Spicy Tofu, use quality ingredients, Hivers!
---
Ingredients;
2 pieces of tofu
1 pcs medium size tempeh
1 pack of shimeji mushrooms (can use enoki or other mushrooms)
100 gr of bean sprouts
1 tsp gochujang sauce
1 tsp sesame oil
1 tsp mirin (I use Kikkoman mirin halal)
2 cloves of garlic
2 cloves shallots
½ of the onion
1 segment of ginger
3 pcs red chili and 4 pcs cayenne pepper
Salt, pepper and mushroom stock
½ tsp roasted sesame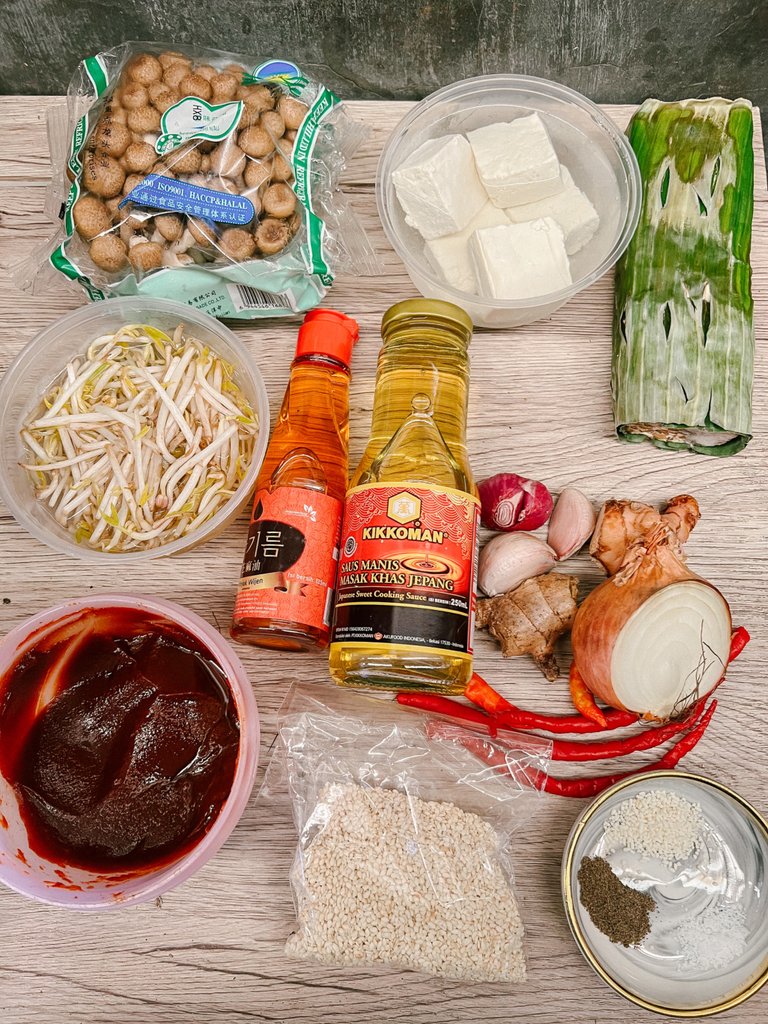 ---
How to make Korean Spicy Tofu;
Minced garlic, sliced red chilies, bird's eye chilies, shallots and onions.
---
Slice tofu and tempeh as desired, then prepare all the ingredients.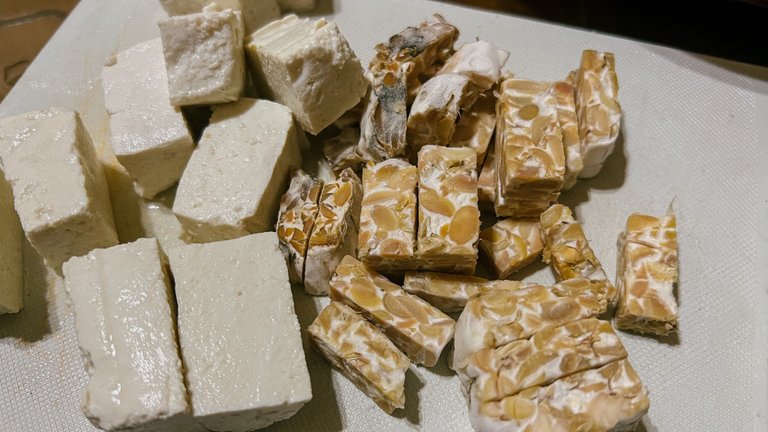 ---
Heat the wokpan, add ½ tsp canola oil, then sauté the spices until slightly brown and release aromatics.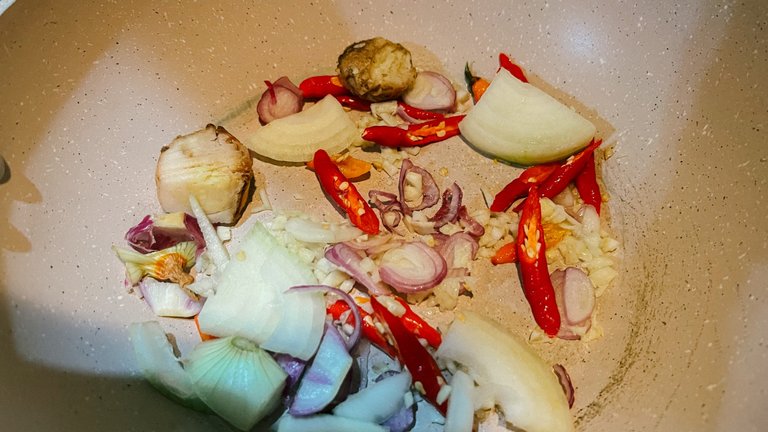 ---
Add a little water, then add the gochujang sauce, stir well with the spices.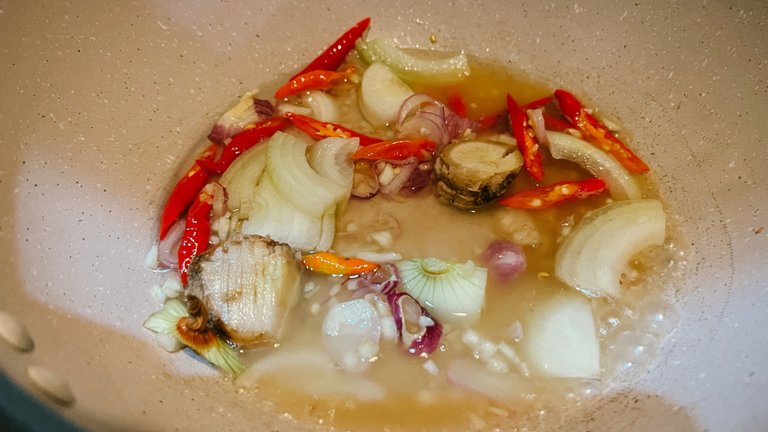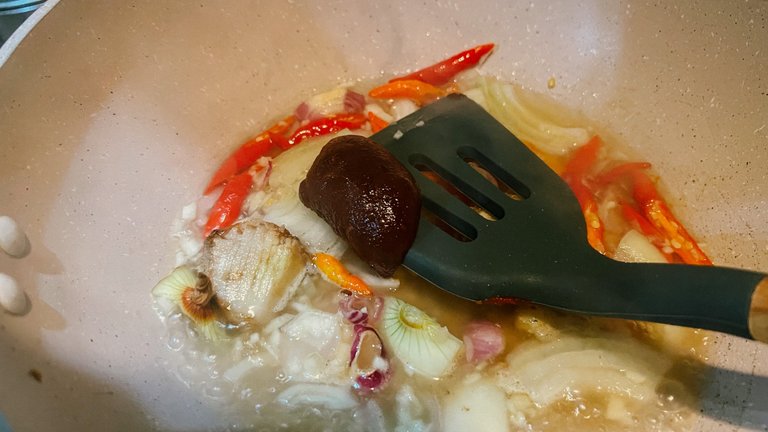 ---
After that, pour sesame oil and mirin. Wait until the stir-fried water boils.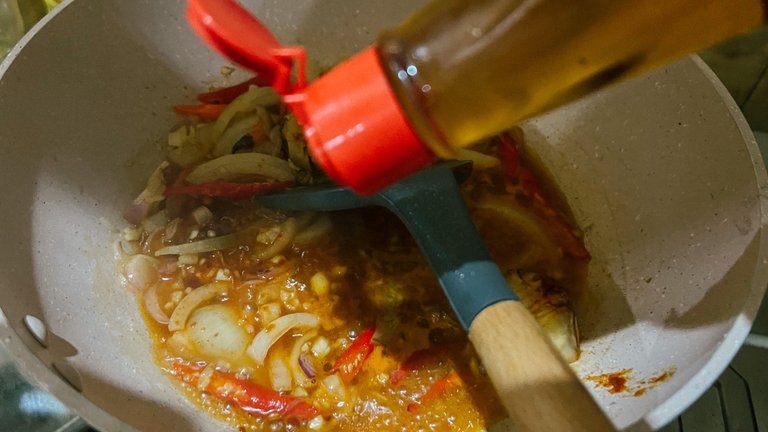 ---
Enter the tofu and tempeh, then wait for 5 minutes.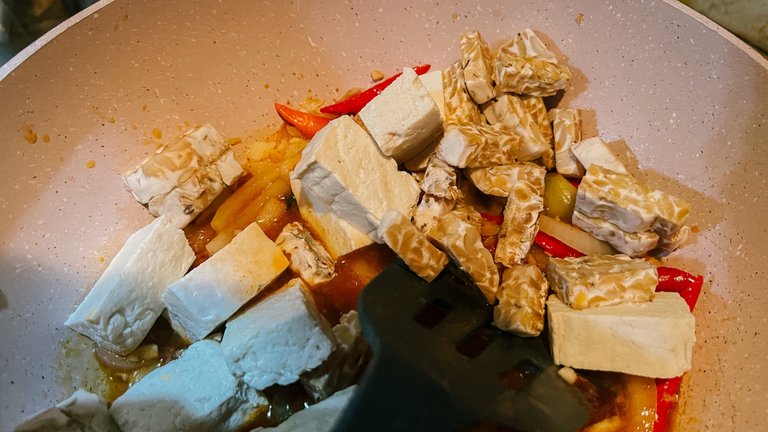 ---
After that, add shimeji mushrooms and cook until slightly wilted, add salt, pepper and mushroom broth. Stir until well mixed.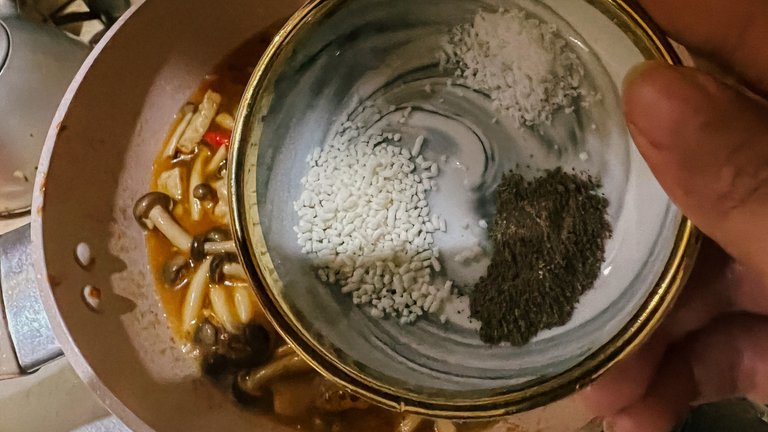 ---
Turn off the heat, then add the bean sprouts (so the bean sprouts still have a crunchy texture).
---
Korean Spicy Tofu is ready to be served!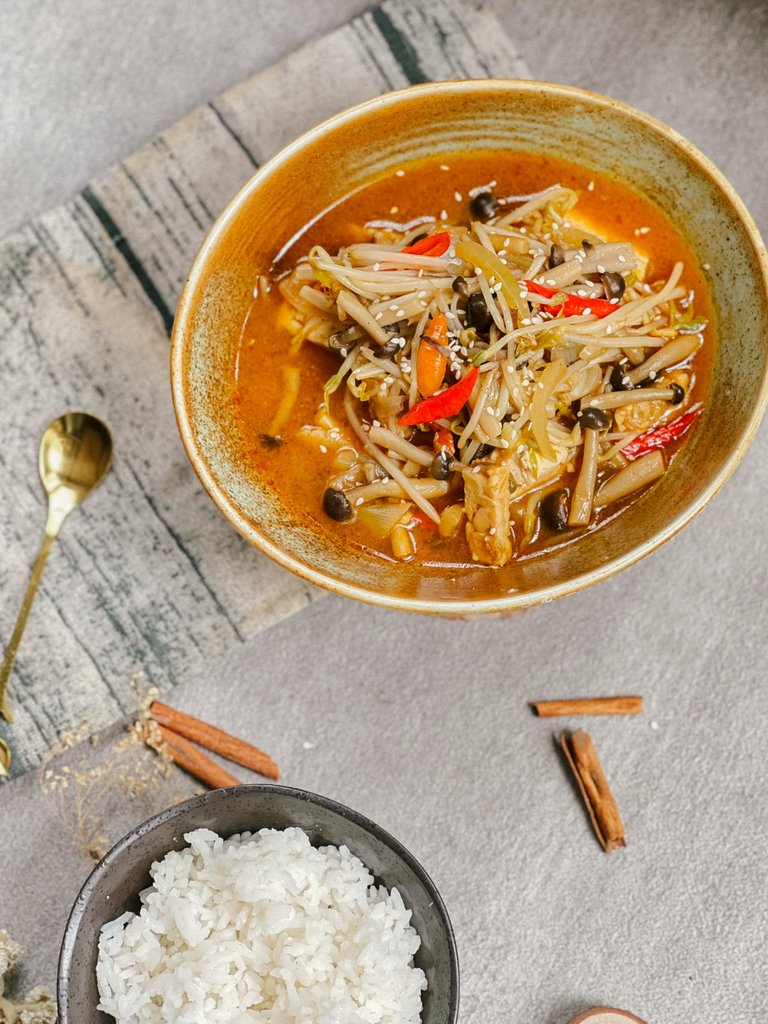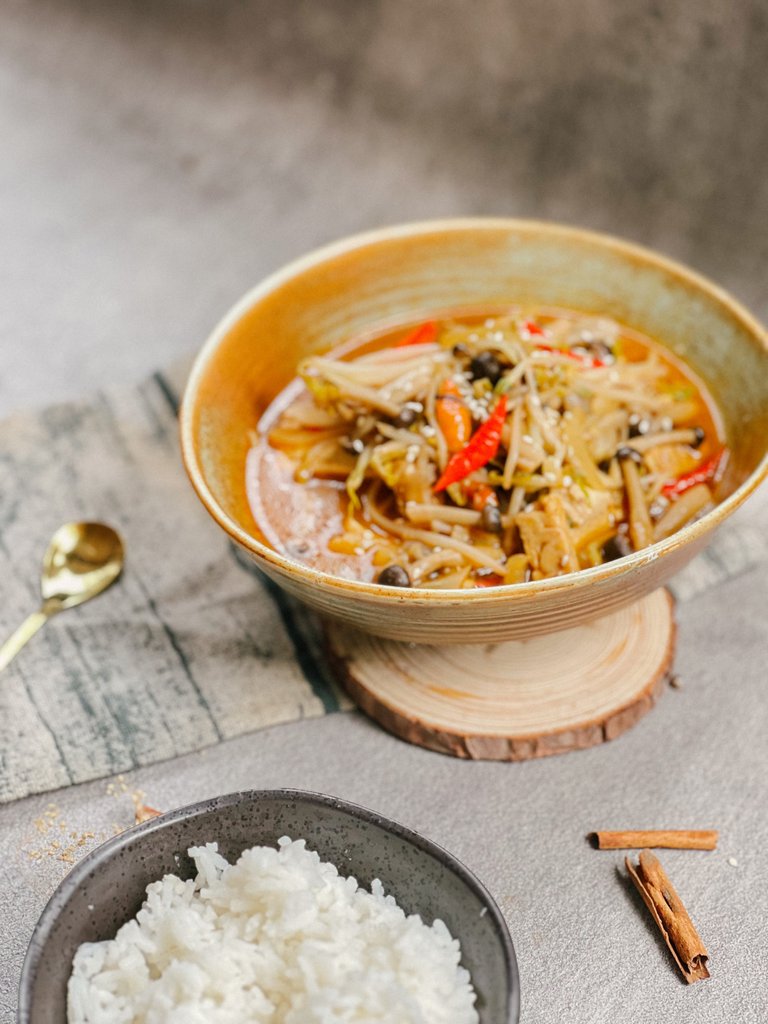 ---
See you the next time hive friends!
---
---
Editing by Lightroom and VN iphone 11
---
---
---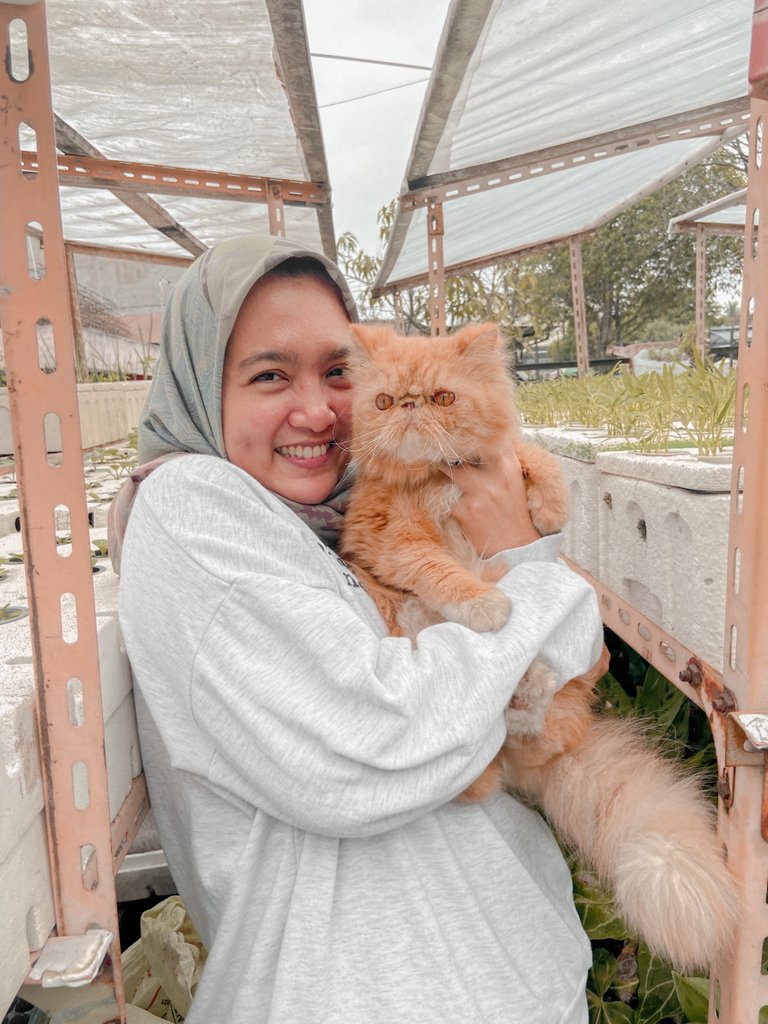 About Author
Annyeong yorobun! Welcome to wita's corner. Author is a full time housewife who loves to eat while writing. Enthusiasm to gardening and cooking. Like the exploration of new things and have many dream is unlimited. Always vote and give suggestions to advance this author.
If you like his content, don't forget to support me and leave a comment below. Make sure to keep read and watch my content. Thankyou so much :)

---
---