Monomad Challenge: The Beauty of Phi-Phi Island.
---
---
Hello hive friend and Black & White Community,
This is my entry for this #monomad challenge, is about the beauty of Phiphi Island..
Nature always shows its splendor, the eye becomes a tool to see that splendor. God created the earth not only to be a place to live for humans, but the earth is also a healer, not only to heal the heart, even the earth can heal the soul.
I got these photos when I visited phi-phi island, which is in Phuket, Thailand. So majestic are the rocks that are perfectly formed and stand upright among the vast ocean. I stood on a small ship with calm waves ripples. Seeing several small boats trying to anchor on the beach.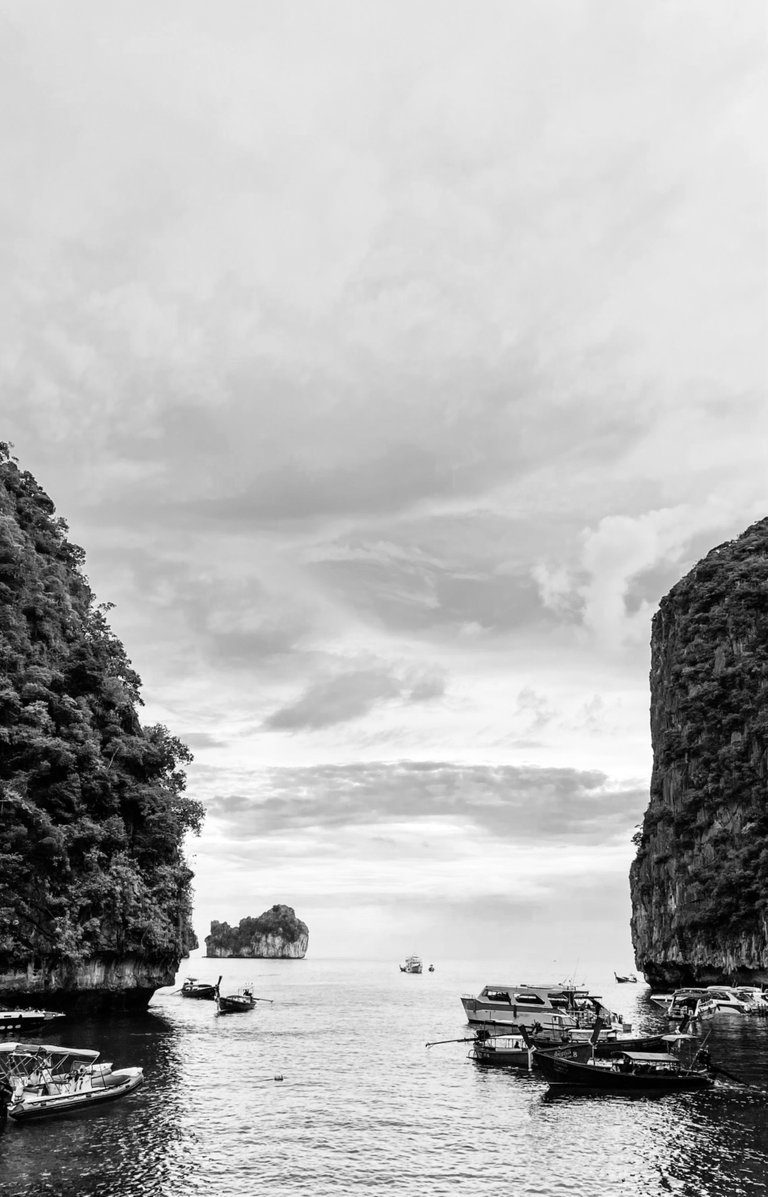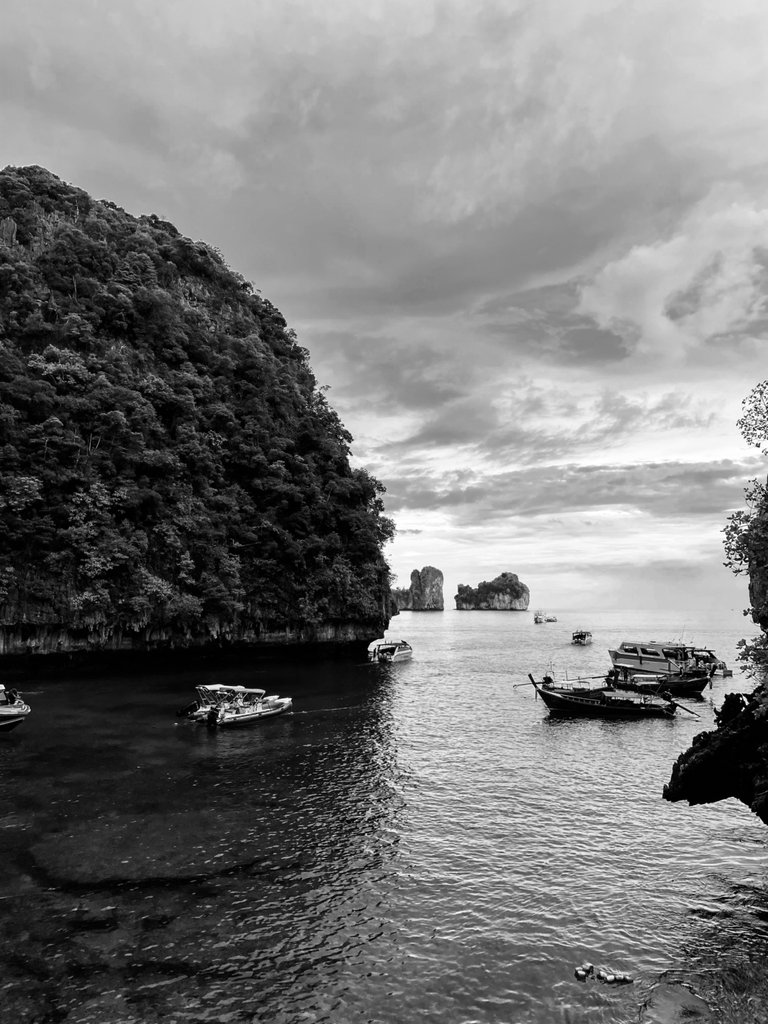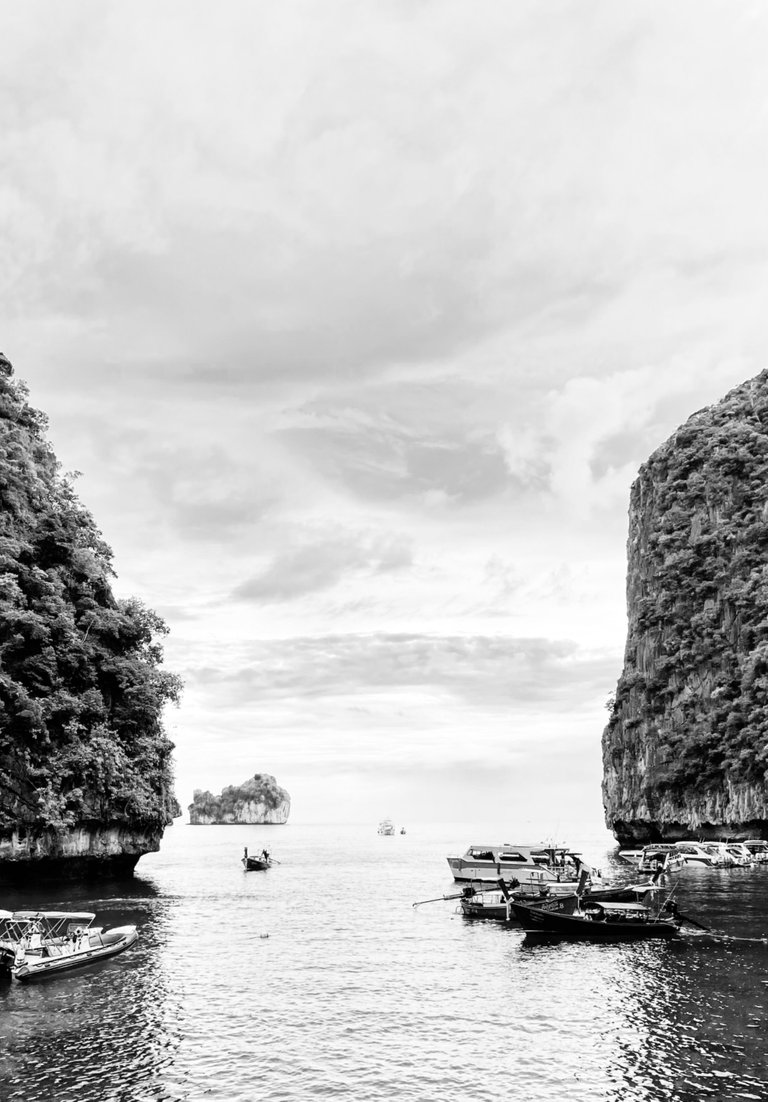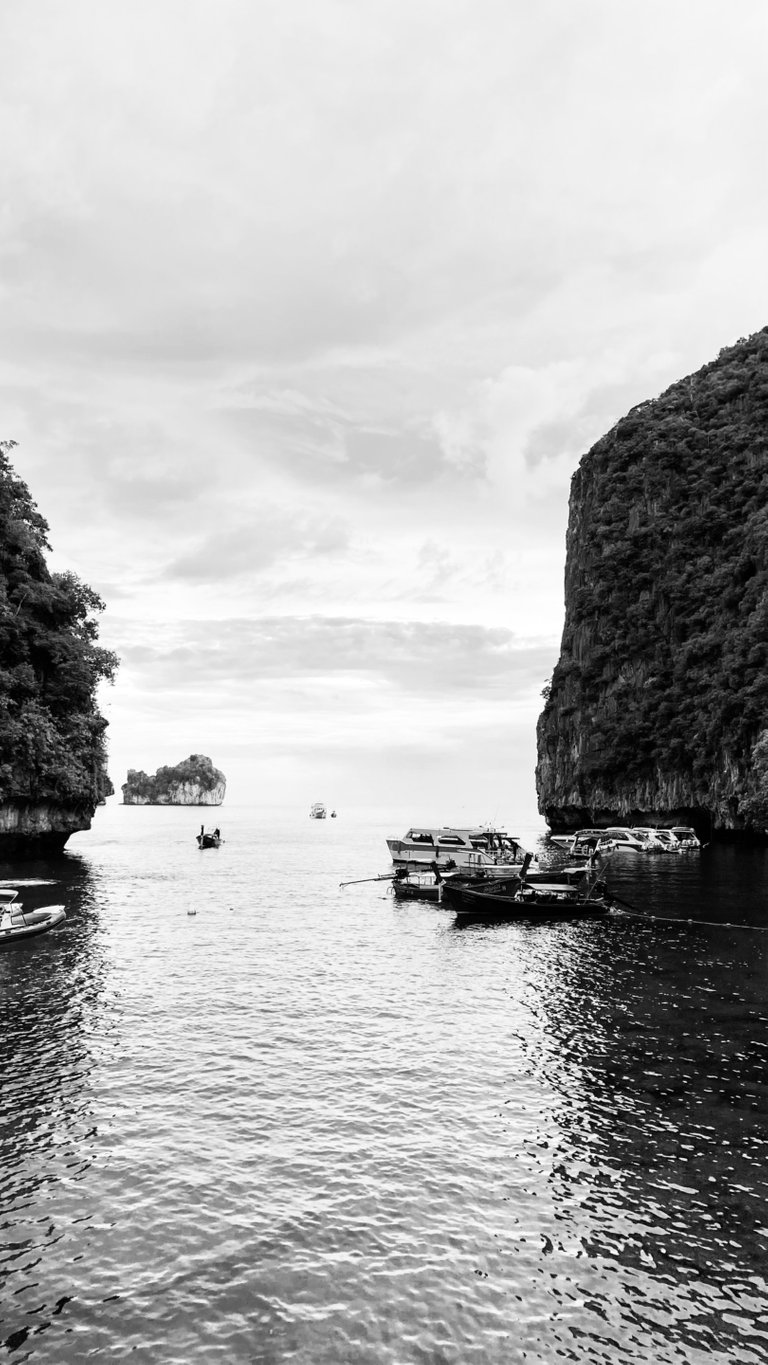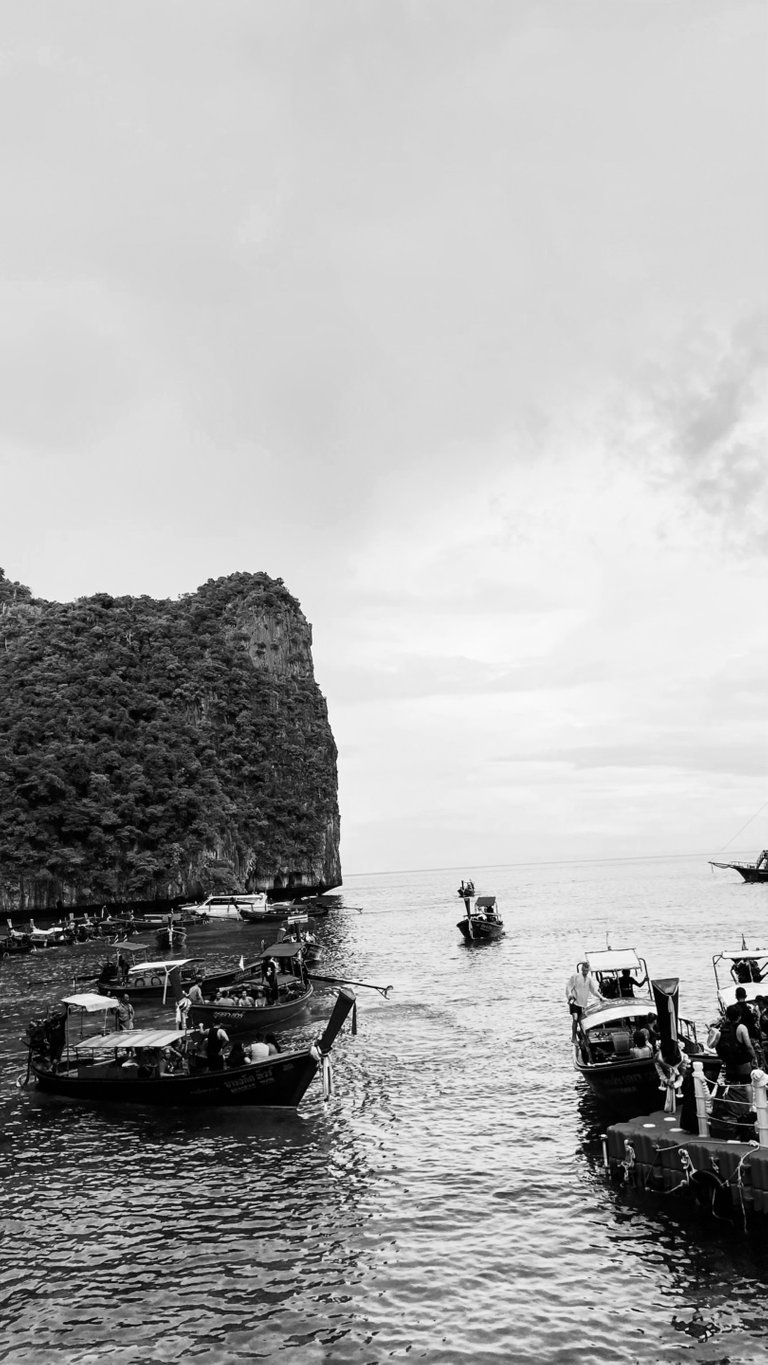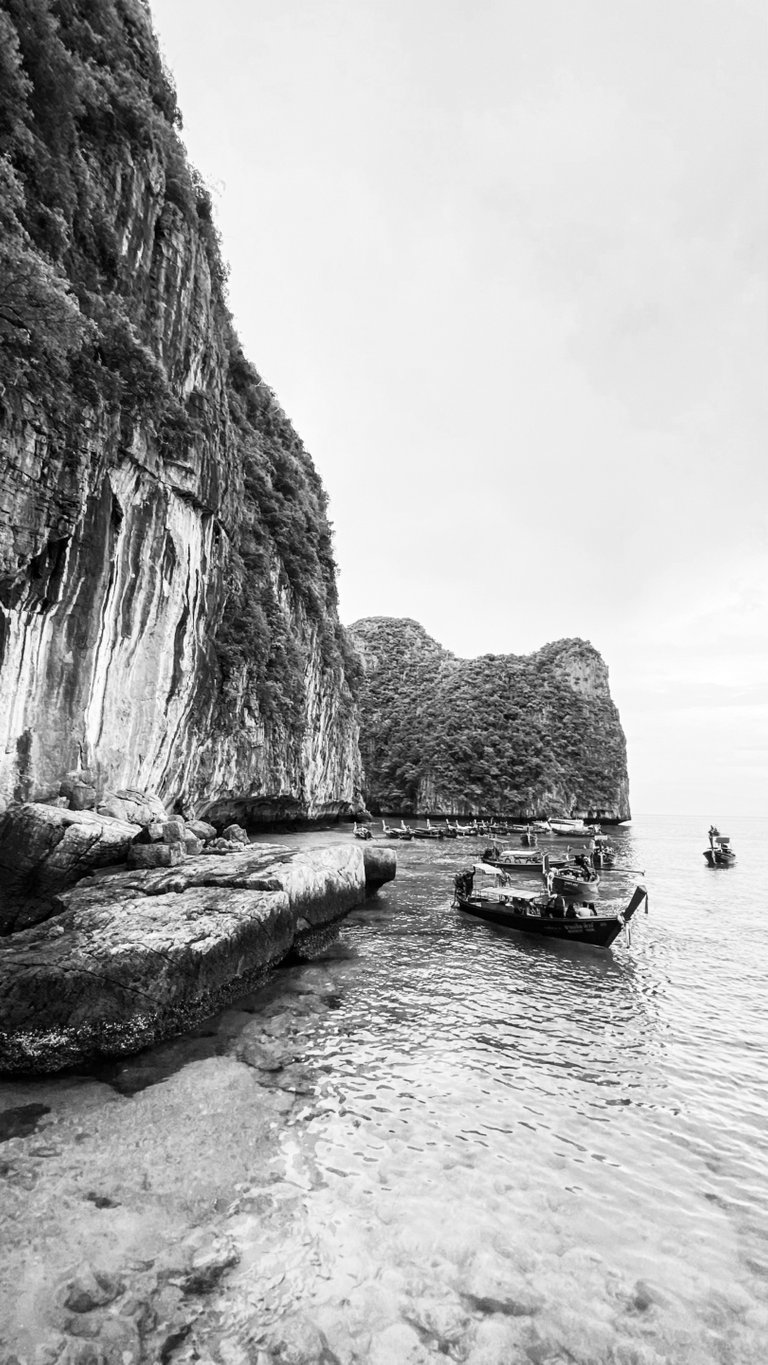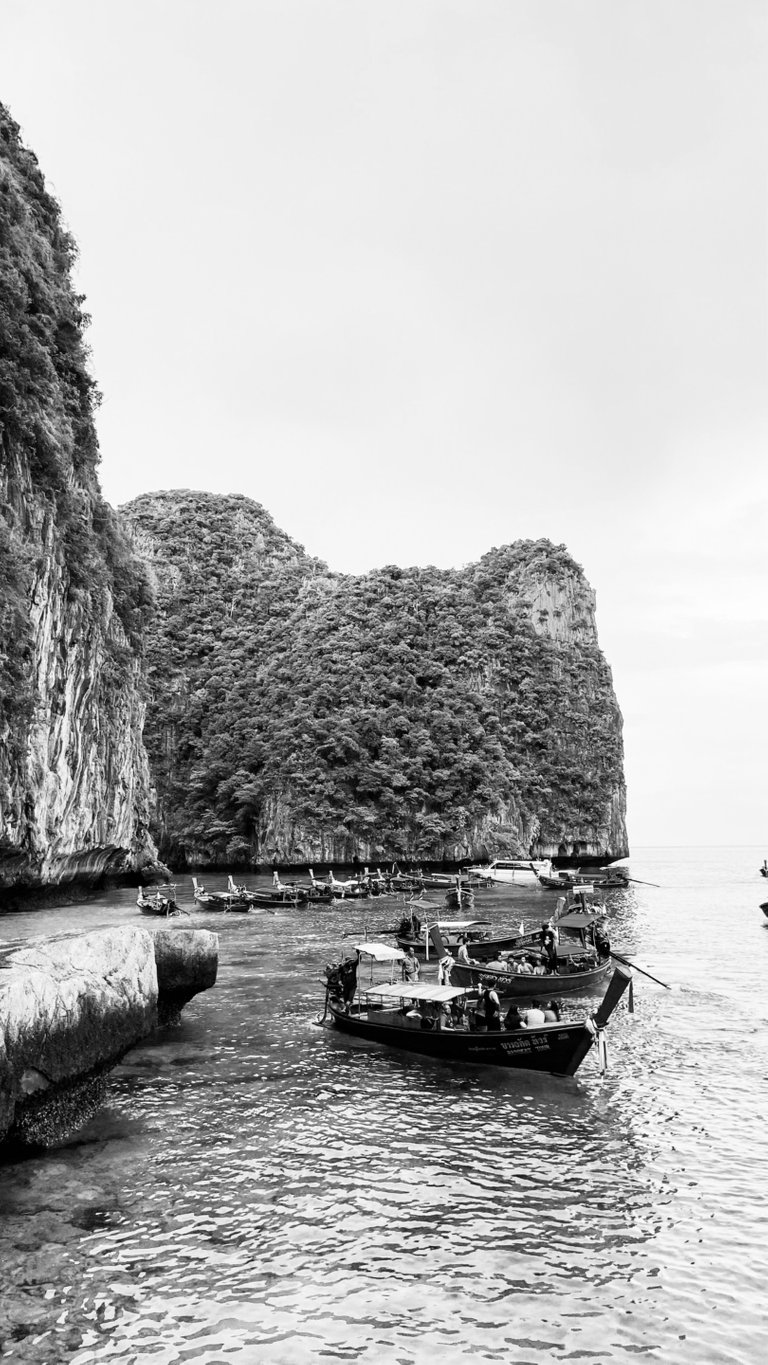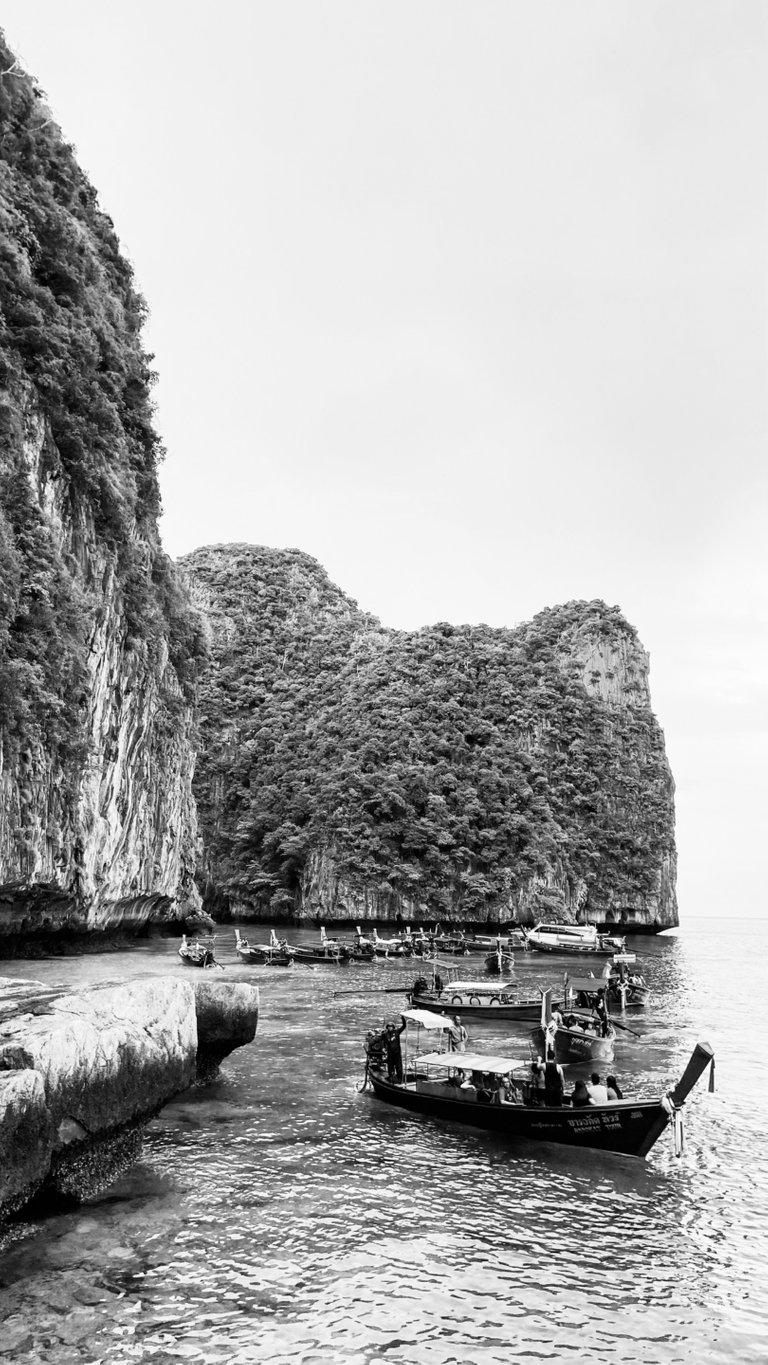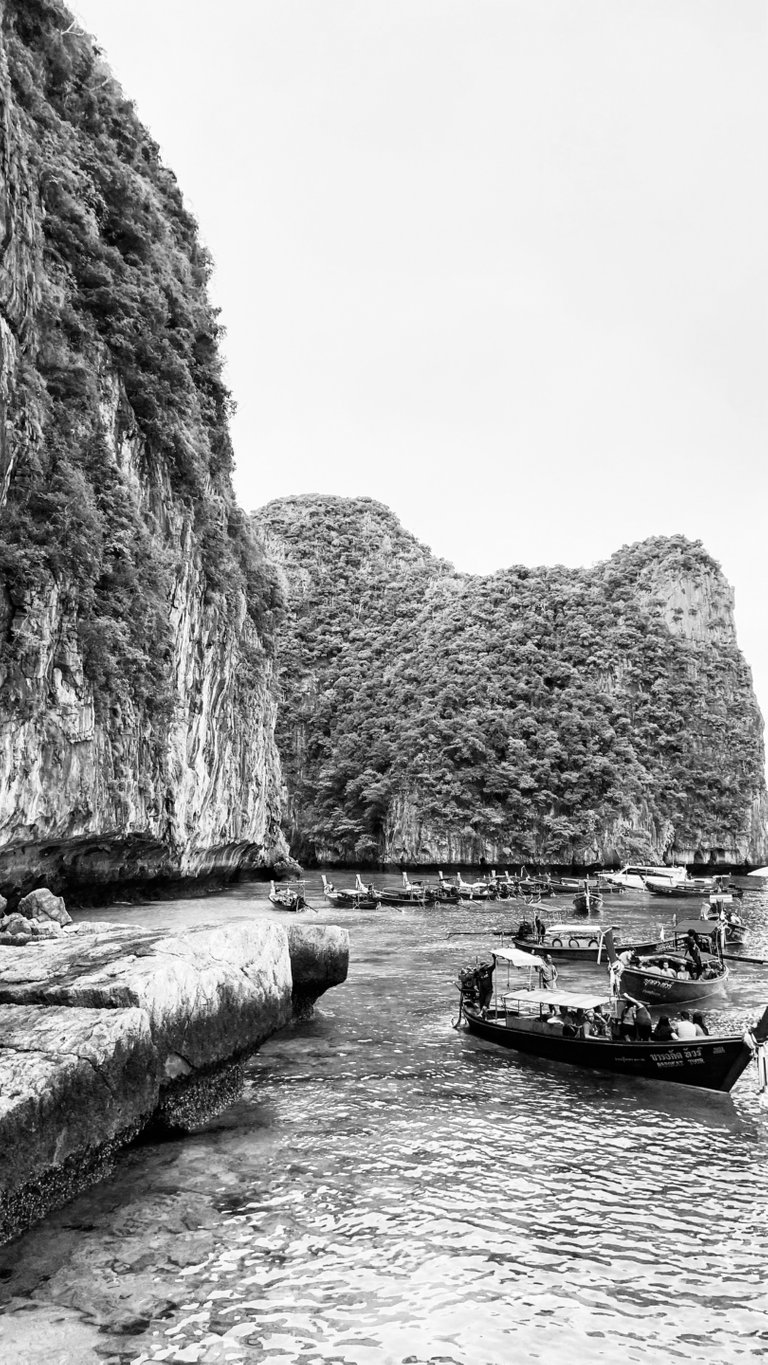 I share this photo in monochrome, but it still shows a very amazing beauty. That afternoon, even though it was a little overcast and dropping raindrops, Phi-phi island was still very charming. Can I come here again? I hope God match me and this island someday..
---
See you the next time hive friends!
---
---
Editing by Lightroom and VN iphone 11
---
---
---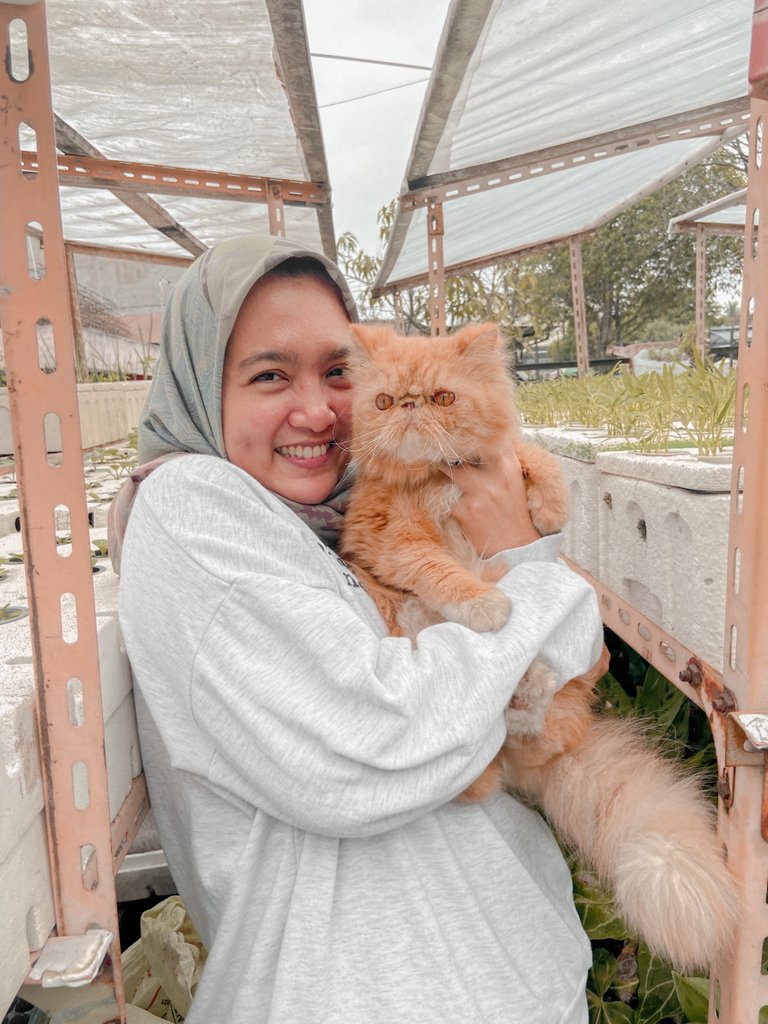 About Author
Annyeong yorobun! Welcome to wita's corner. Author is a full time housewife who loves to eat while writing. Enthusiasm to gardening and cooking. Like the exploration of new things and have many dream is unlimited. Always vote and give suggestions to advance this author.
If you like his content, don't forget to support me and leave a comment below. Make sure to keep read and watch my content. Thankyou so much :)

---
---