My first coffee after...
---
---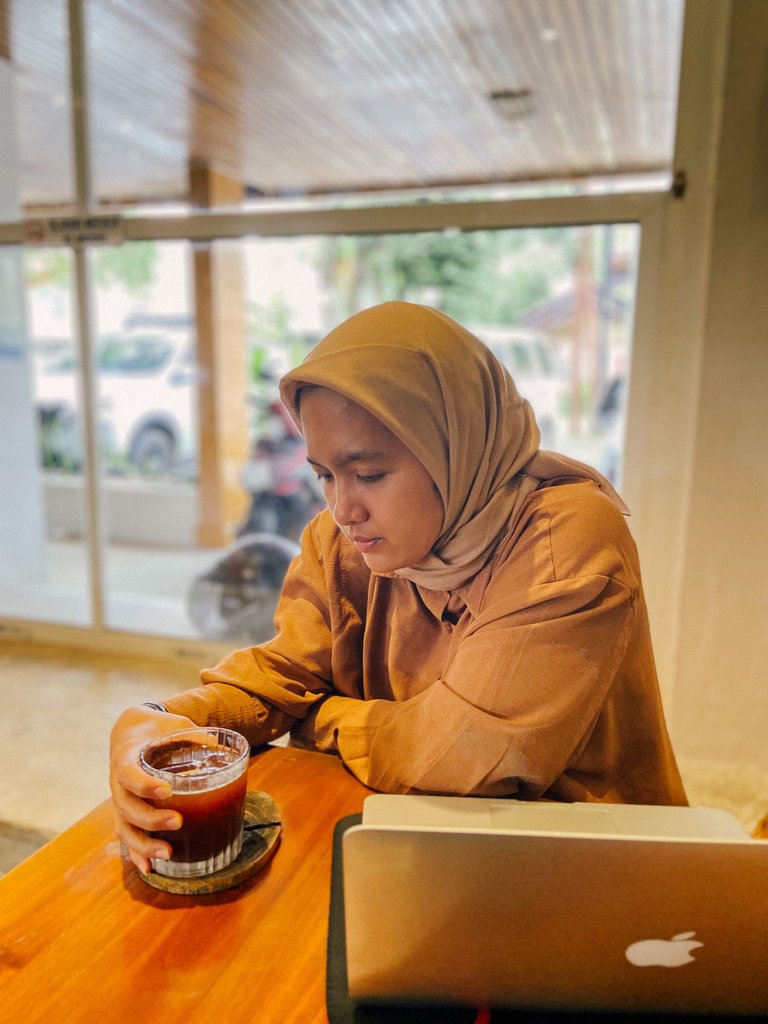 It's been a week, after the doctor said I have a history of diabetes that must be controlled and maintain my diet and lifestyle, I had to go back to the hospital for further observations regarding my health. For 3 hours waiting in line, because we use government insurance, during that time my husband and I decided to walk around the hospital and look for a coffee shop to take a break.
We found a coffee shop not far from the hospital. If you walk, it only takes me 15 minutes, because the hospital is located in the middle of the city and is surrounded by many interesting merchants, including this coffee shop. Without thinking, my husband and I went into the coffee shop to order the coffee we liked. Of course I have to order coffee without sugar, because I'm still under the doctor's supervision. Moreover, I have to have a blood test to check HbA1c for the last 3 months. The doctor said I could have a hormone disorder or indeed have diabetes.
Deciding to go to a coffee shop was one of my ways to reduce the panic, because I would be given an injection for a blood draw. Honestly I'm afraid of it, in my life, I rarely have close contact with syringes. At least, if I drink coffee while listening to music it will relieve my panic, fear and worries.
Sasada Kopi, the name of the coffee shop we found after walking 15 minutes, burns a few calories but not a lot. Sasada Kopi has many merchants, there is one branch near my house. Well, what we came to is the main branch, bigger and wider than the other. Has two places to choose from, indoor and outdoor. The place is very spacious, has lots of comfortable tables and chairs. Some visitors have started arriving, many like this coffee shop because it has a good coffee taste. Especially the charcoal coffee that I've told you about before.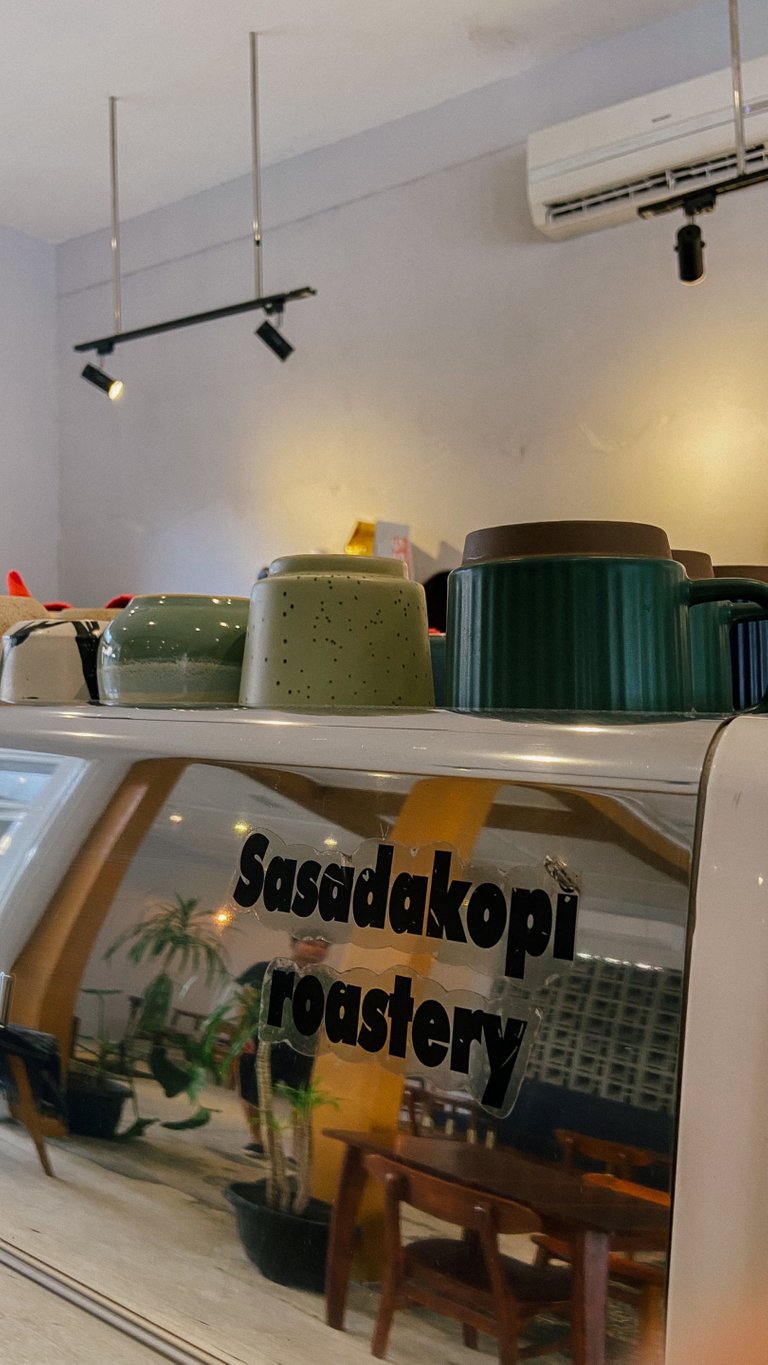 ---
I ordered a glass of cold americano, it came very quickly, even though they use a slow bar, but the barista was very nice and served coffee quickly. I waited for 10 minutes for my americano coffee to come to the table, very well served by the barista. Unlike most coffee shops that use disposable cups for americano, they use glass cups with wooden bases which add an aesthetic touch to the coffee. One of the things I like, because a display can sometimes change the taste for the better.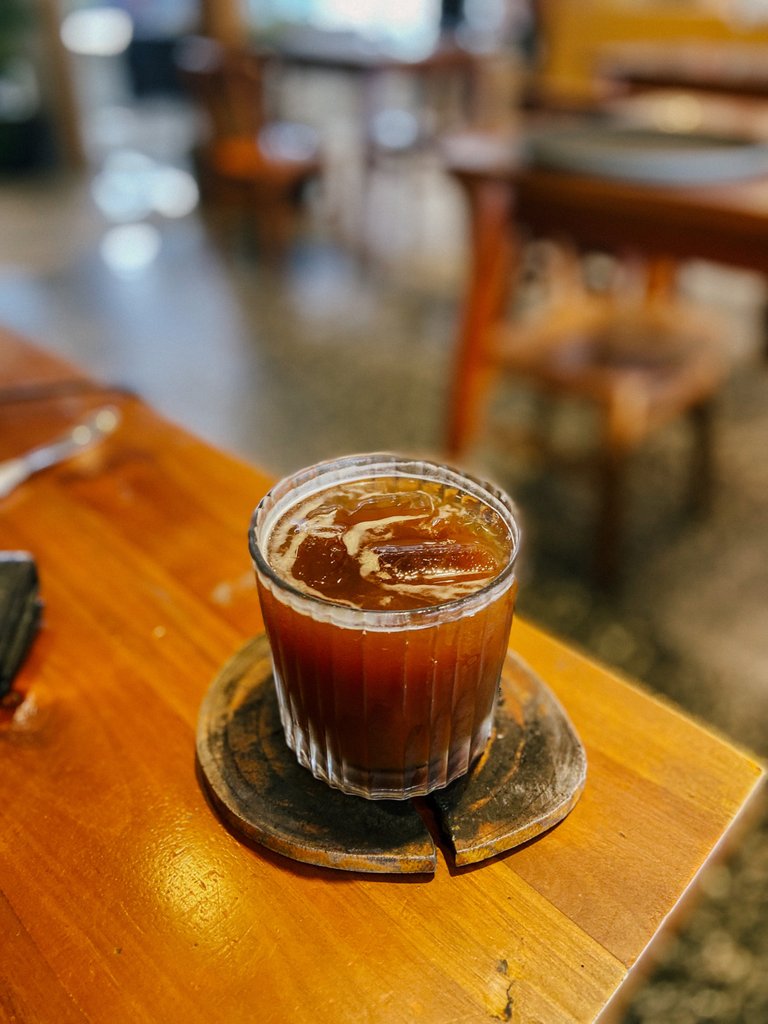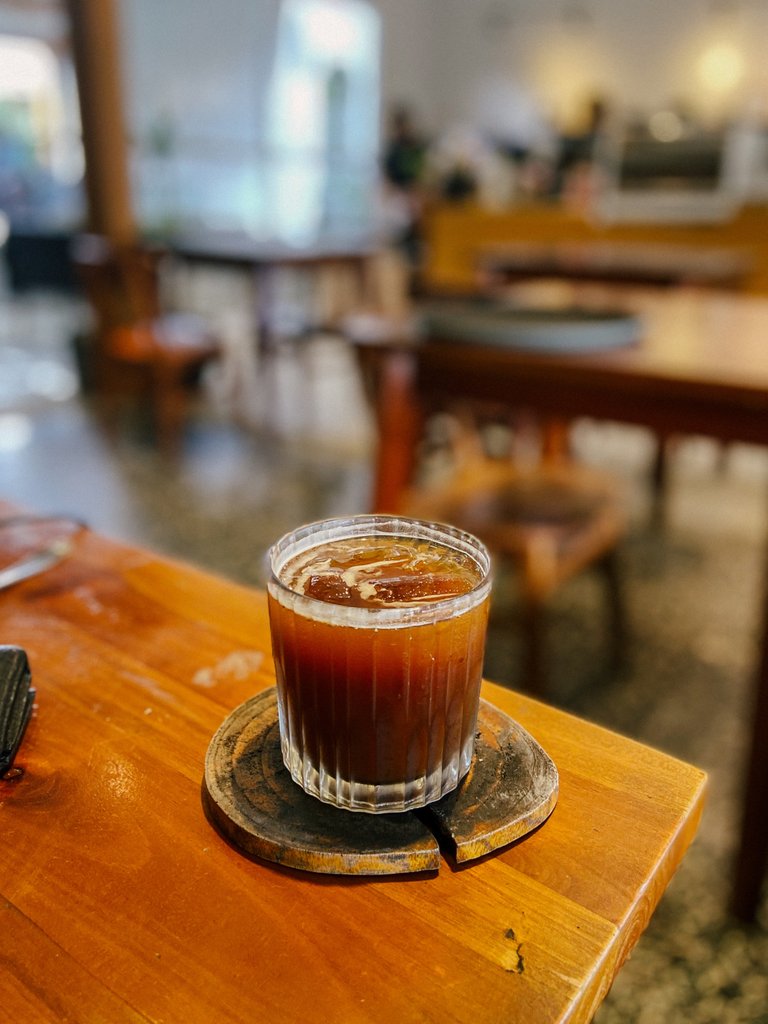 A very delicious glass of americano, made from naturally processed coffee, there is a fruity smell to it but I don't know what fruit, when I drink it it feels like fruit has entered my throat, coffee that has a special taste. In terms of the color of the coffee, it doesn't look thick, it's a soft brown color unlike the usual americano. For those who are not used to this coffee, it might feel a little strange, as I initially thought something had entered my americano glass, it actually tastes like that. Even so, the second and third sips will be more delicious.
---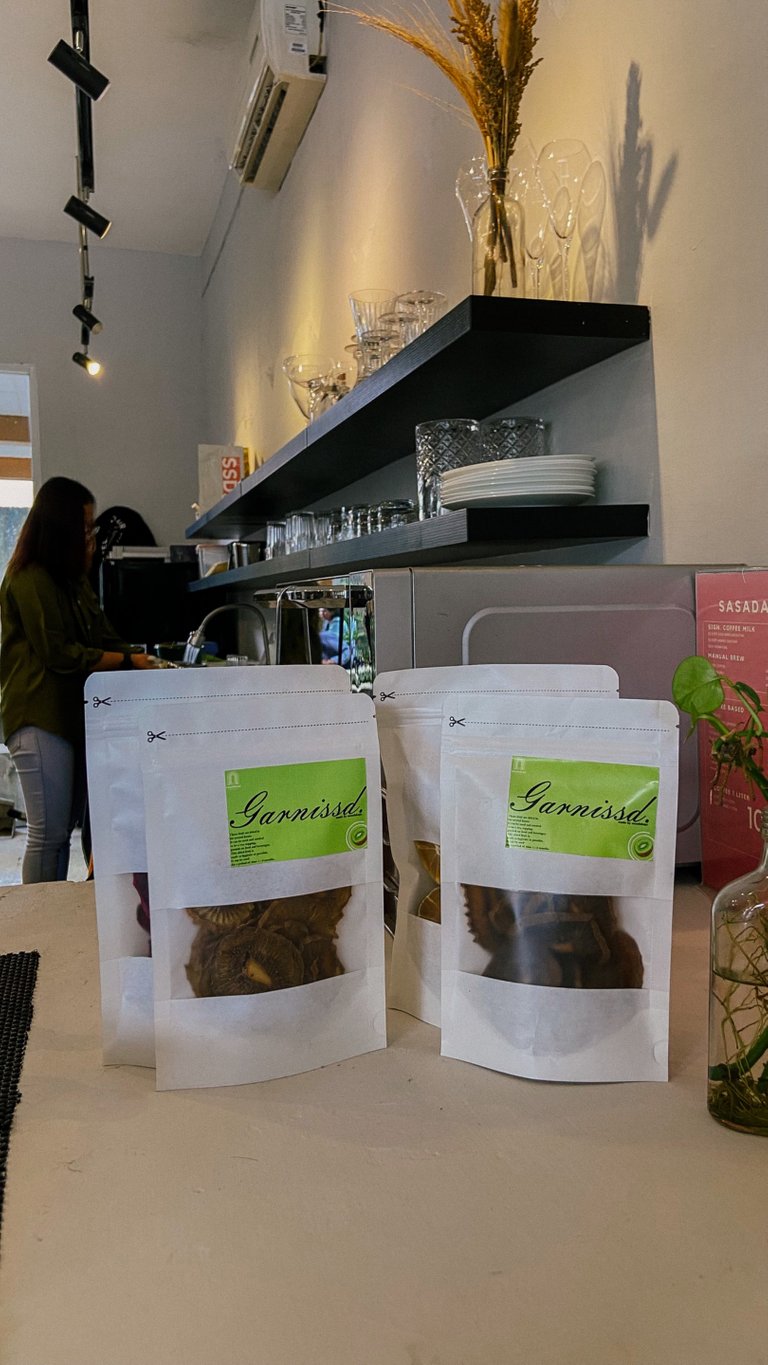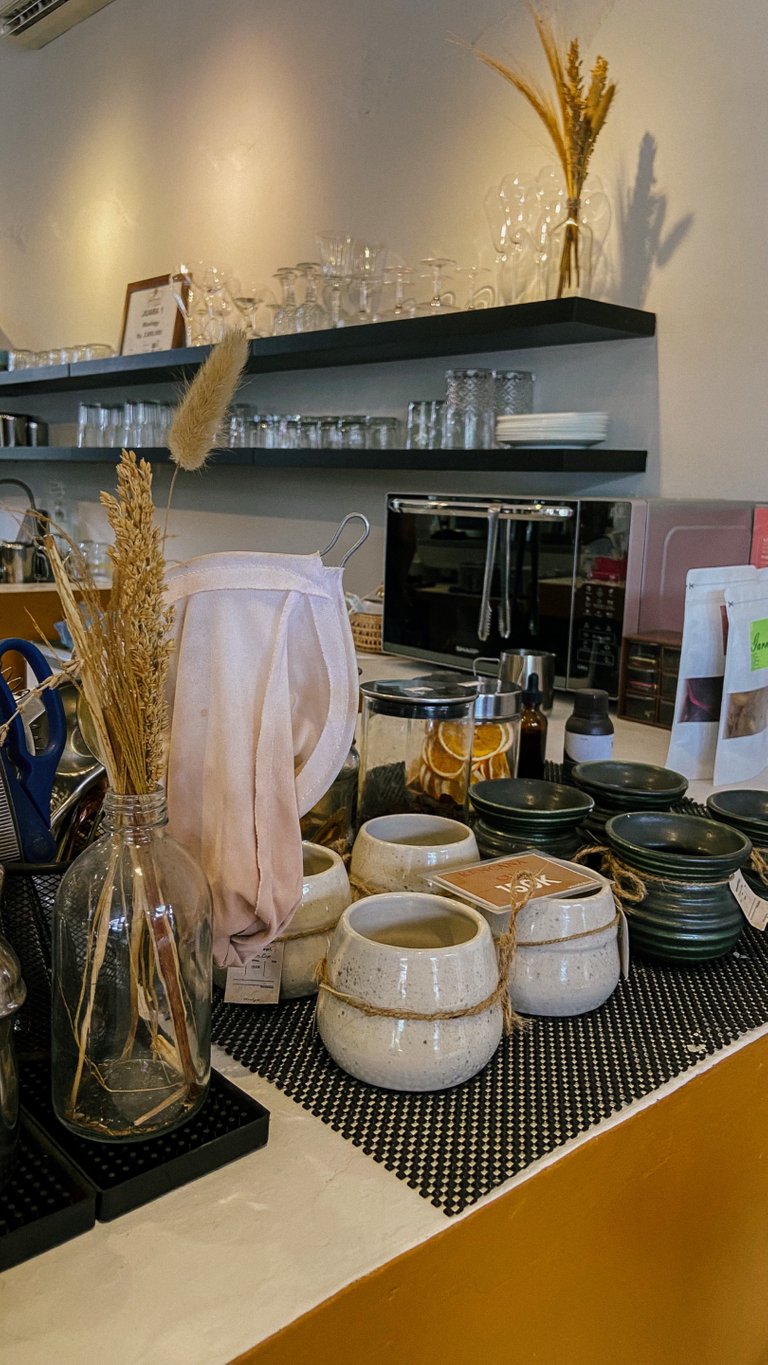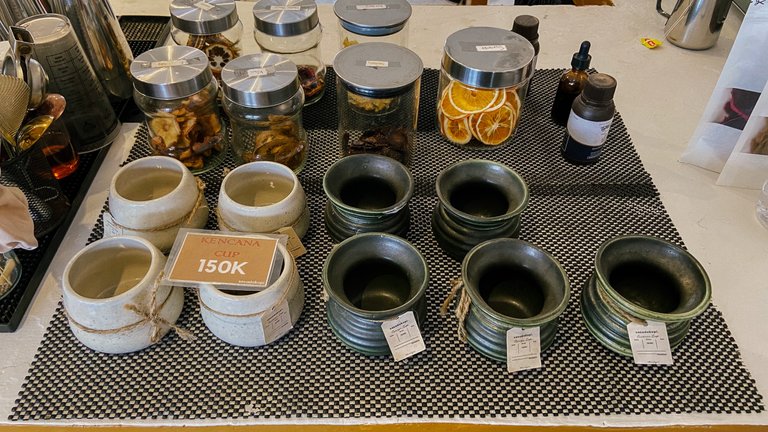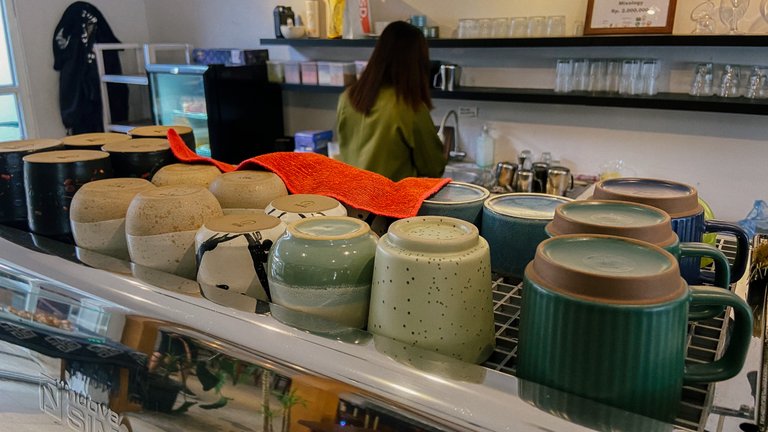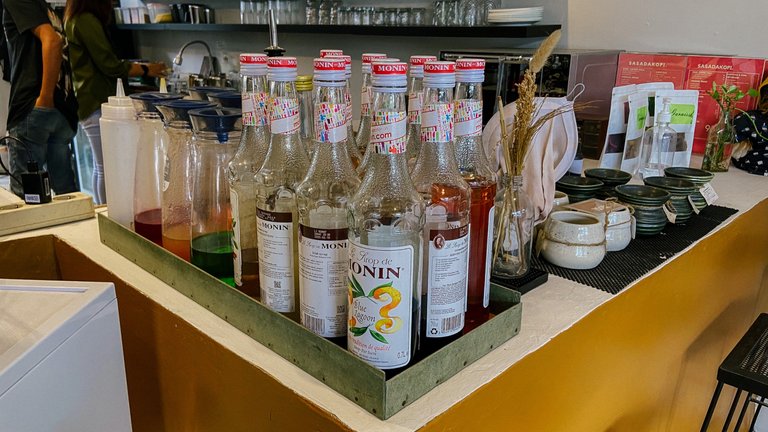 There is an interesting thing that caught my attention, this coffee shop sells many products related to coffee, garnishes and mugs for serving coffee. There are some for artisan teas too. In addition, the use of a coffee cup made of pottery is aesthetically pleasing to me. I really like the kopu cup made of pottery because it is very long lasting unless it shatters by falling, there is no pottery that doesn't break if it is slammed!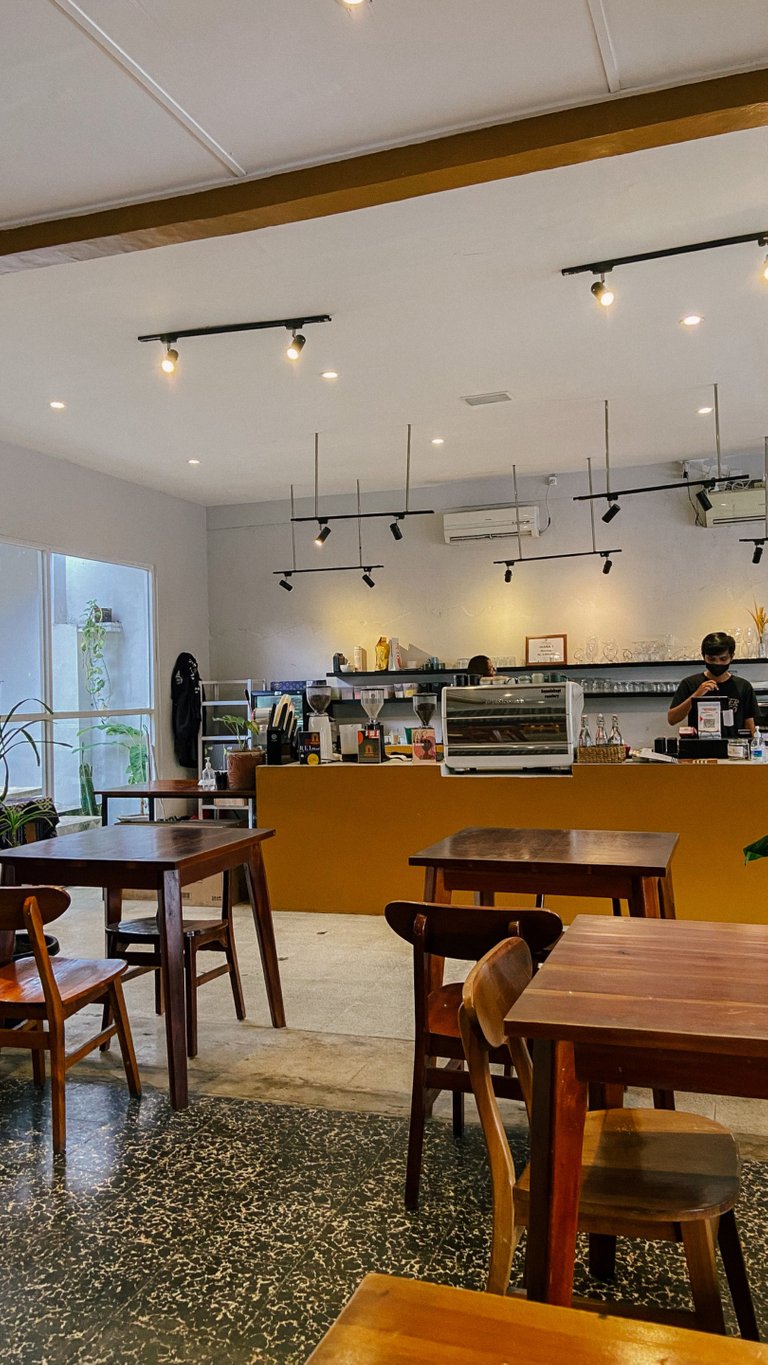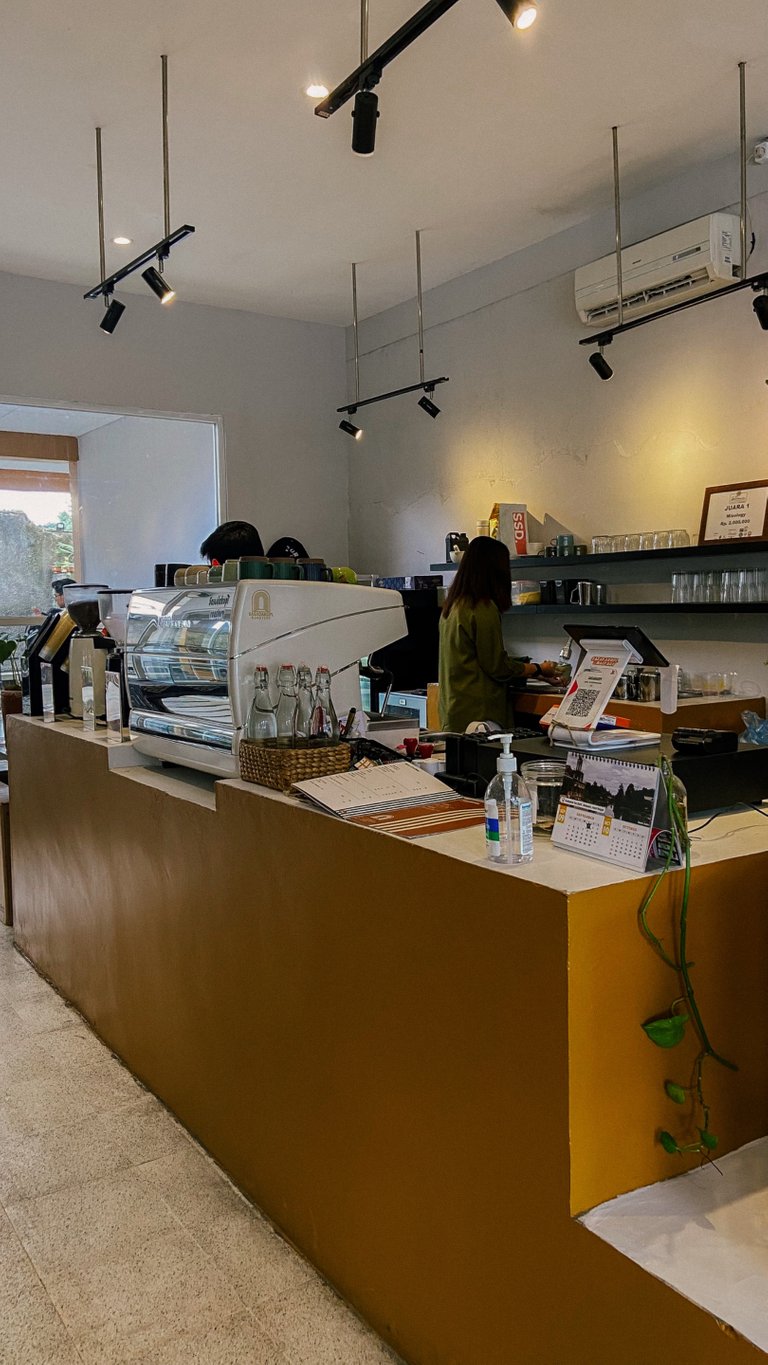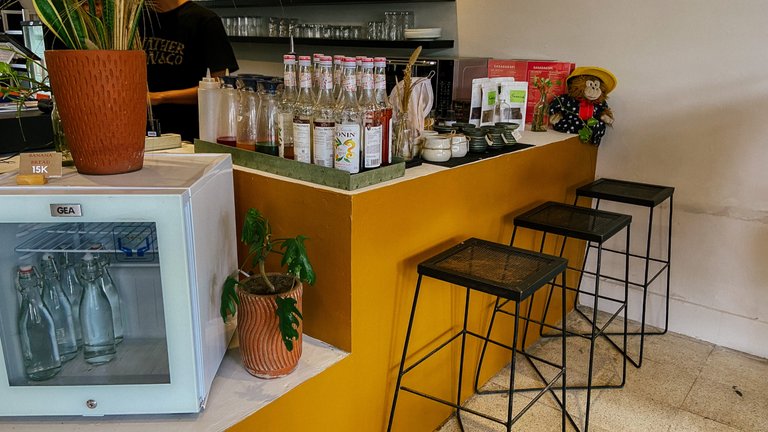 Enjoying coffee and the atmosphere of this coffee shop made me relax a little, seeing several visitors arriving one by one, with different types of people and made me think a lot about other things and forget a little about my fear of needles. We ended up spending 2 hours at the coffee shop, chatting like husband and wife, telling lots of exciting things, planning for the future even though it was only in joking as it was..
---
See you the next time hive friends!
---
---
Editing by Lightroom and VN iphone 11
---
---
---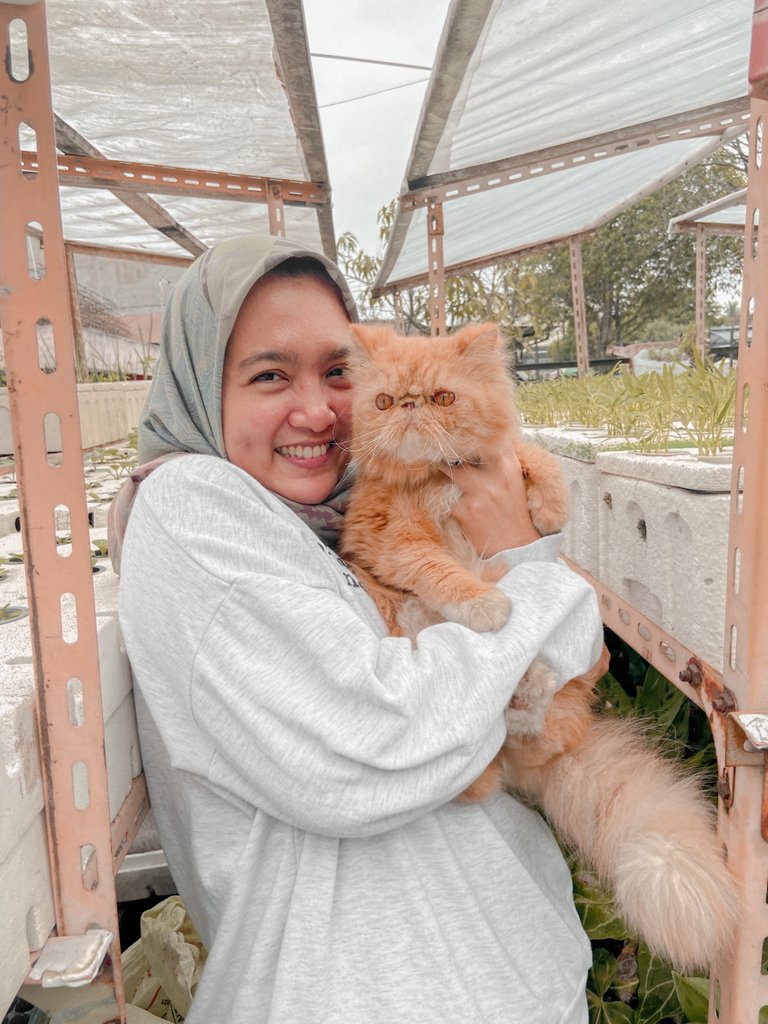 About Author
Annyeong yorobun! Welcome to wita's corner. Author is a full time housewife who loves to eat while writing. Enthusiasm to gardening and cooking. Like the exploration of new things and have many dream is unlimited. Always vote and give suggestions to advance this author.
If you like his content, don't forget to support me and leave a comment below. Make sure to keep read and watch my content. Thankyou so much :)

---
---