Pandang Island, An Island With Hidden Magnificent Views
---
---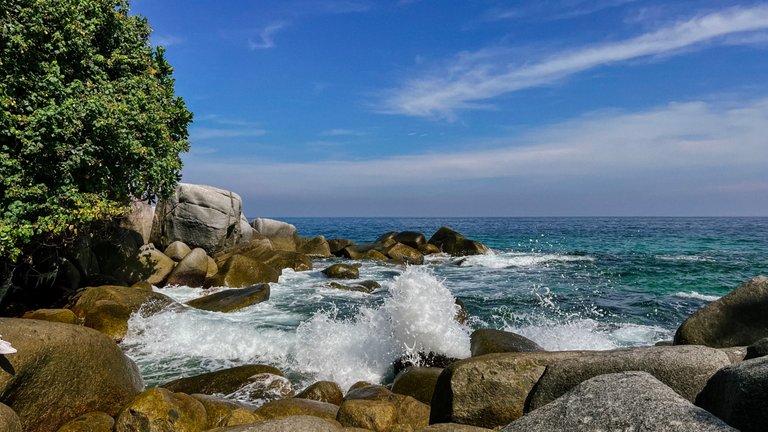 Hello everyone,
How are you guys, I hope everything is fine.
Recently I realized that it was appropriate for me to go out for a vacation, it's been 6 months since I last came back from Bangkok city and didn't feel the new wind. So, I decided to go on vacation, of course not alone because this time I was invited by one of my travel mates, just like when I went to Phuket last year.
My travelmate said there is a small island in the corner of this province which is very, very beautiful, full of white sand and blue sea water, I was tempted in a short time and finally decided to go with it. We started this trip on a long weekend holiday, because there was a celebration of Vesak and coincided this weekend, yes with great enthusiasm because we had enough time to have fun on the beach. I love the beach more than anything. I wish I could live like a fisherman's son LOL.
This island is right on the border with the Malacca Strait which connects Indonesia and Malaysia, so we will cross the vast ocean with a fishing boat for 3 hours. Halfway through, we exchanged ships because the ship we were on couldn't cross properly, so this worried me a little at first.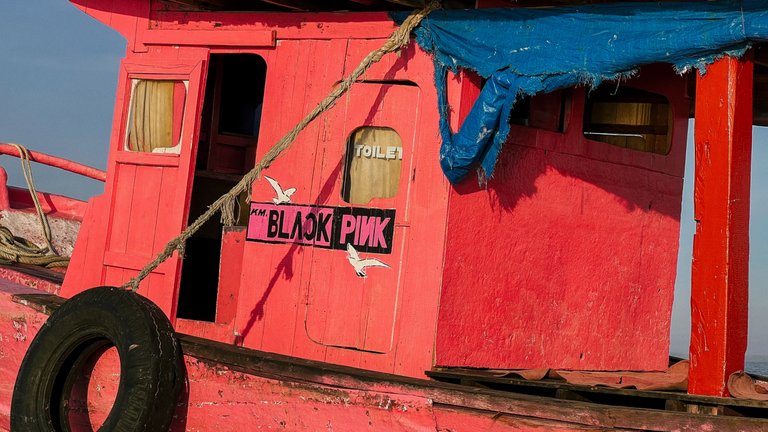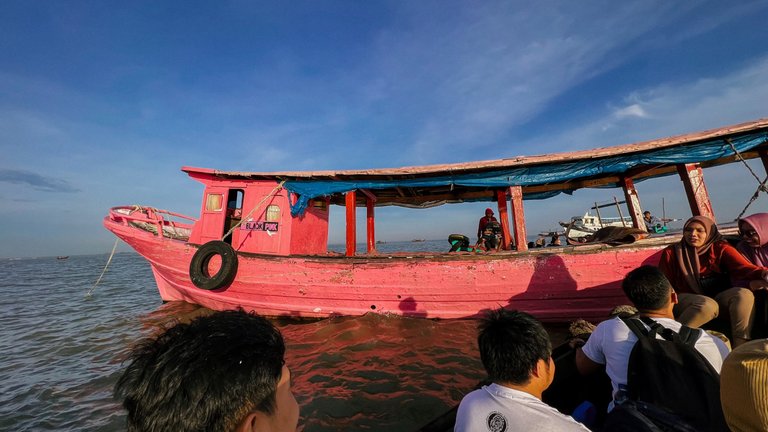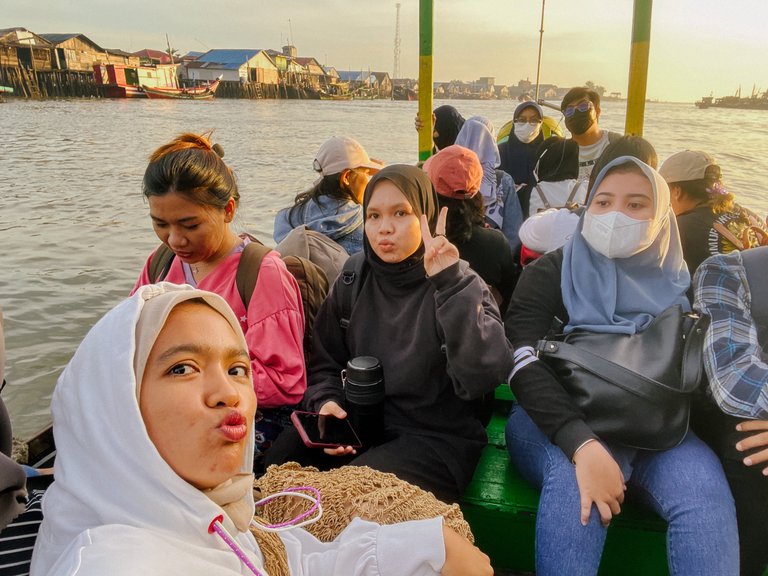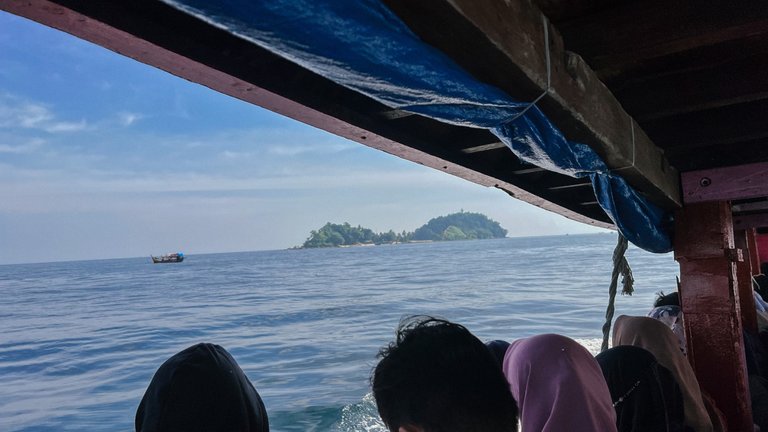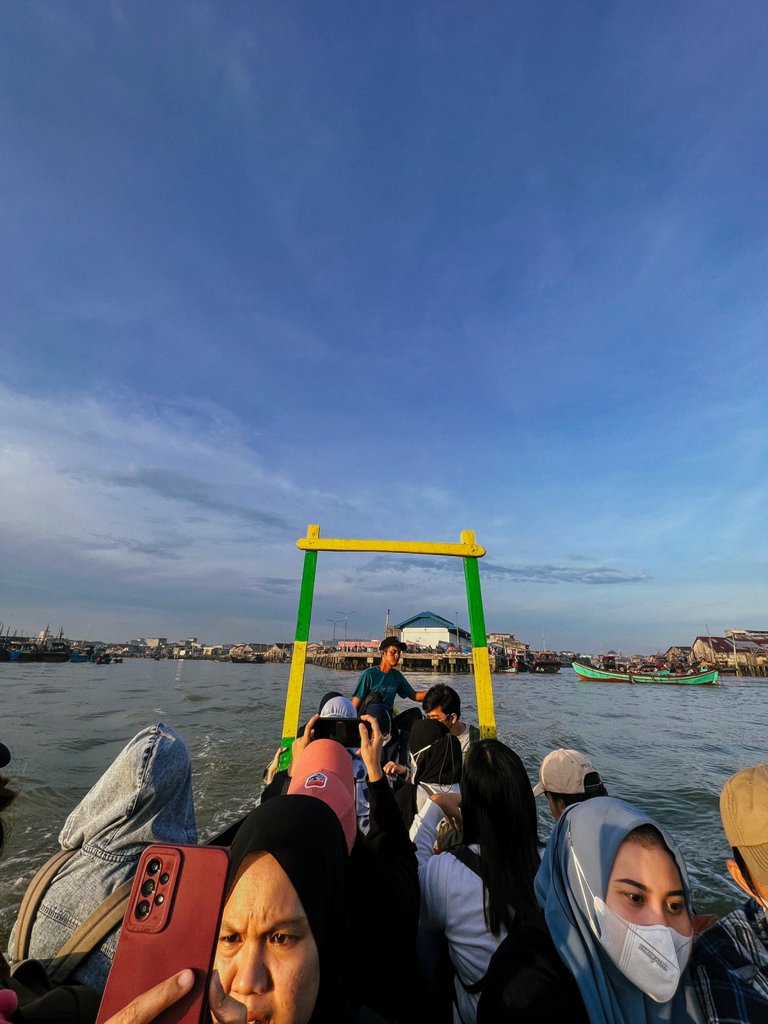 That morning, the waves weren't too big, in fact very relaxed with very slow waves, so I wasn't too worried about this trip, because maybe this isn't the first time I've boarded a fishing boat to cross the island. Yes, indeed the facilities for crossing the island in this country are quite worrying, very unsafe for those who don't have such strong adrenaline. Our boat doesn't even provide safety jackets, so if this boat capsizes and sinks, maybe the passengers who can't swim will be in danger of safety. I hope that one day, there will be a proper speed boat to cross this island, and in the end this island can become a safe tourist destination for island and beach lovers like me.
After boarding the ship for 3 hours, they finally arrived at their destination, namely Pulau Pandang. This island is one of the 5 islands around it, so this island is the closest to the plains of Batubara city. Oh yas, the city of Batubara is still in the province of North Sumatra, the distance from the city of Medan where I live is only 2 hours by car. So, obviously this sea voyage is quite farther than land.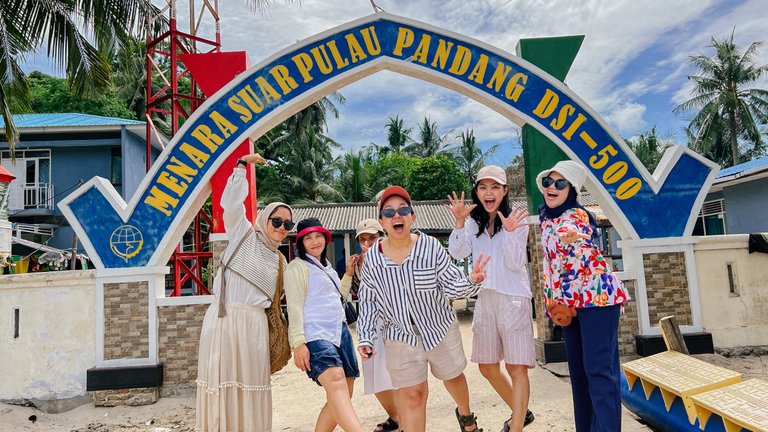 We used a ship called 'Blackpink', it was very clear from the black and pink ship which was very striking, but don't worry, there's no Lisa, Jisoo, Jennie and Rose having a concert on the ship!
You can see this island looks very empty without residents, except for people as immigrants or travelers, even on this island there is no internet and telephone signal, so this vacation is really a vacation without using social media, my cell phone is only used to take pictures and videos while here. I am free from worldly noise and managed to release my fatigue from the chaos of the capital's streets.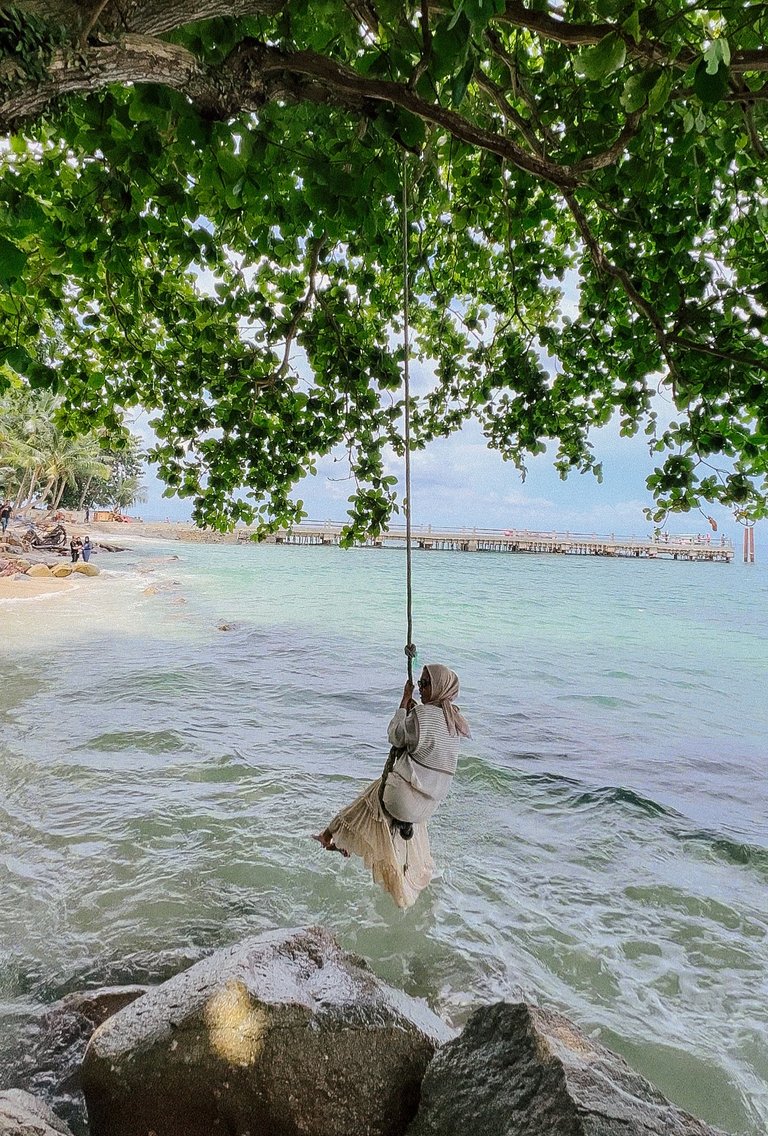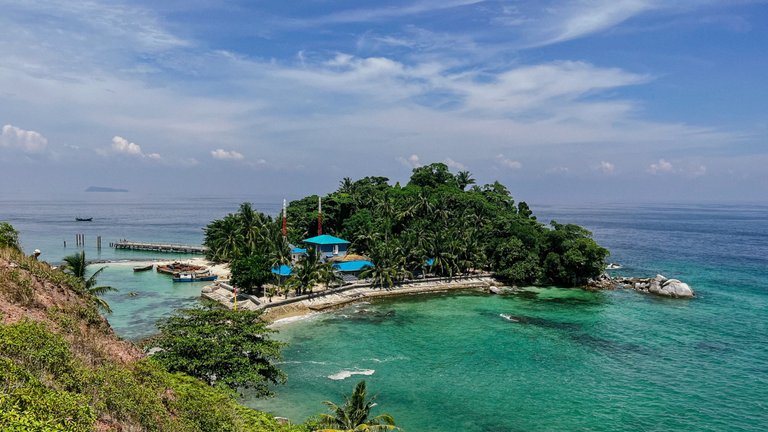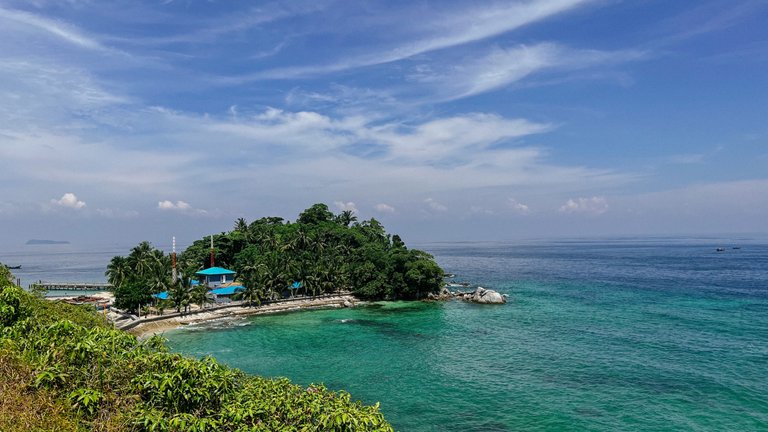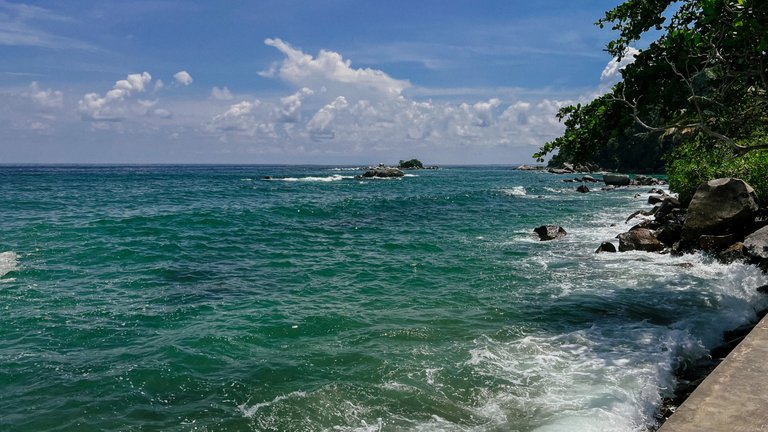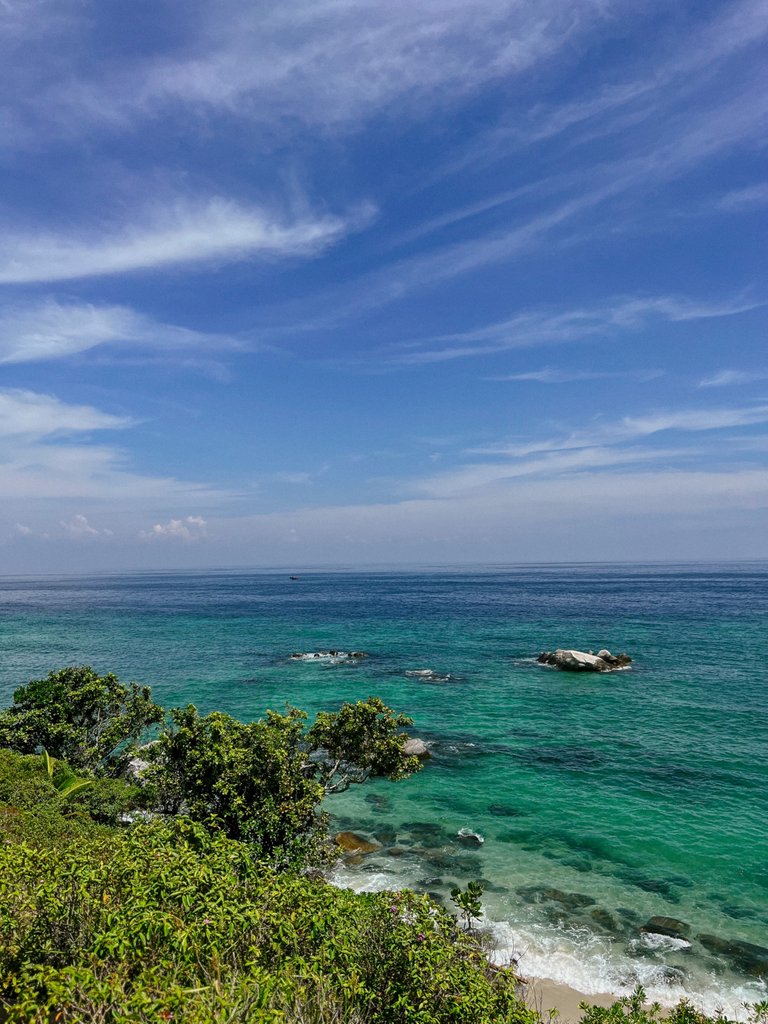 This beach is flood with white sand and also the waves are quite strong, but unfortunately the coral reefs here are not good enough to see and also the depth of the ocean is so deep, so you must to be careful when swimming. For a moment I took a breath and enjoy the smell of the ocean that I miss, the sound of the waves that were very heavy and also the wind that made me fall asleep on a rock for a while.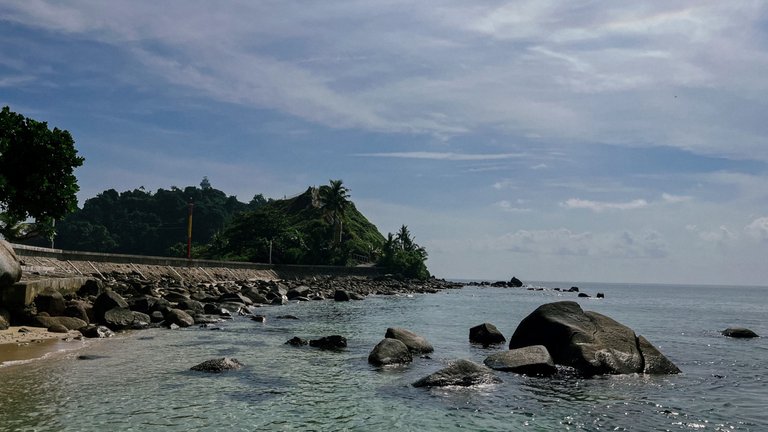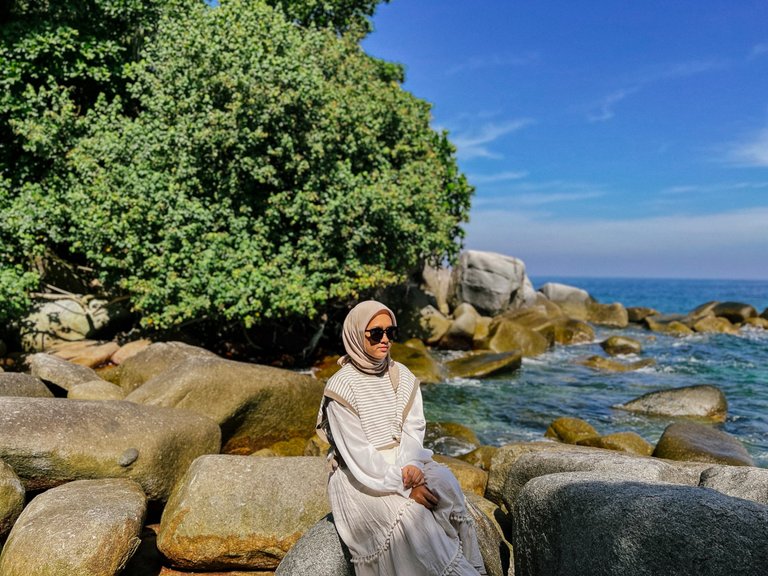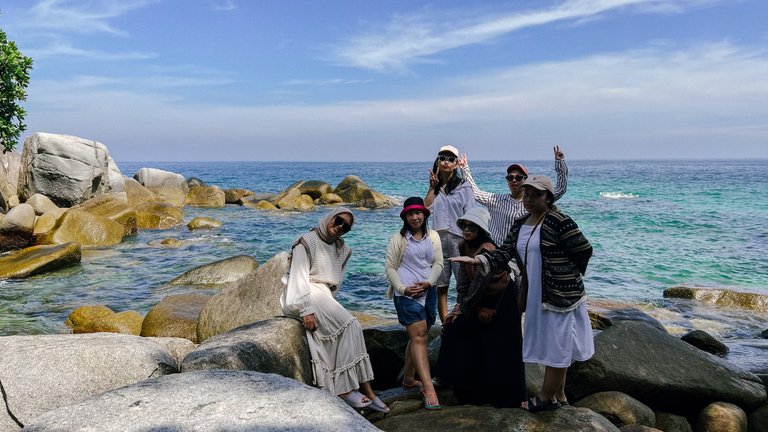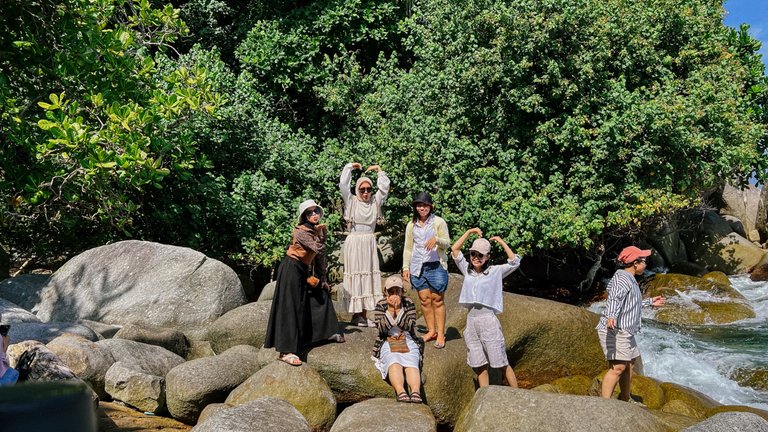 So, after lunch was over, we were invite by the tour guide to climb up the hill which is locate 1km from the beach. It's quite steep and tiring to go up, because at the top there is a tower that will take you to an amazing view. This island is called 'Pulau Pandang' (English; View Island) because of its characteristic that it has a lighthouse that can see around the island from above, and that view really pays off with the beauty that you can enjoy with your eyes.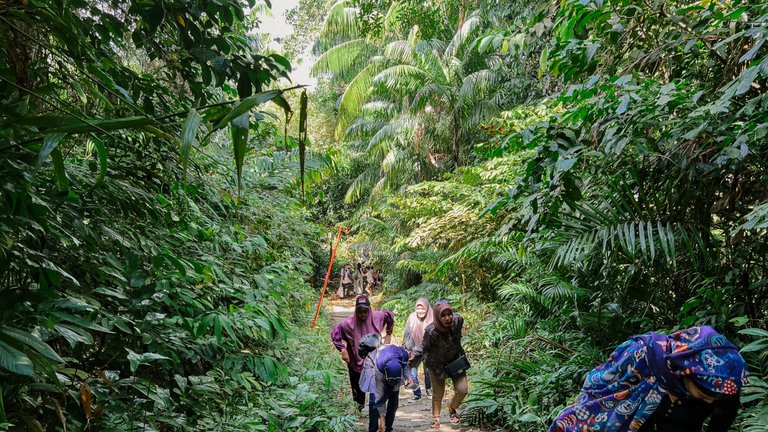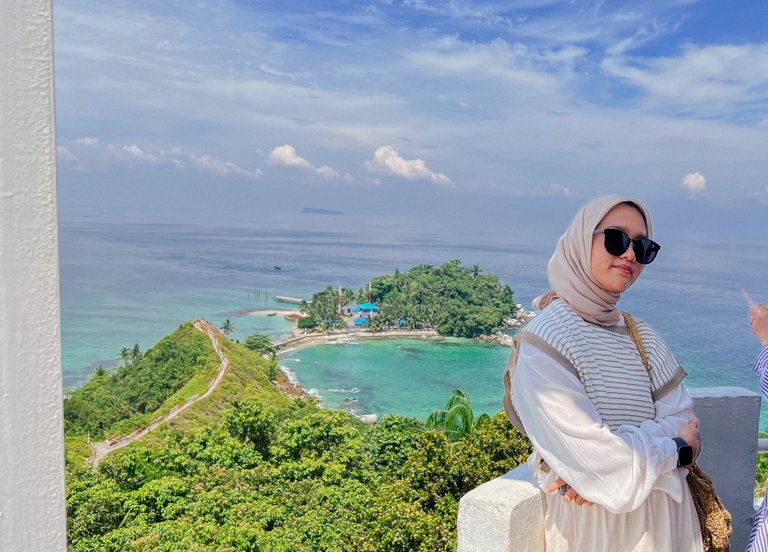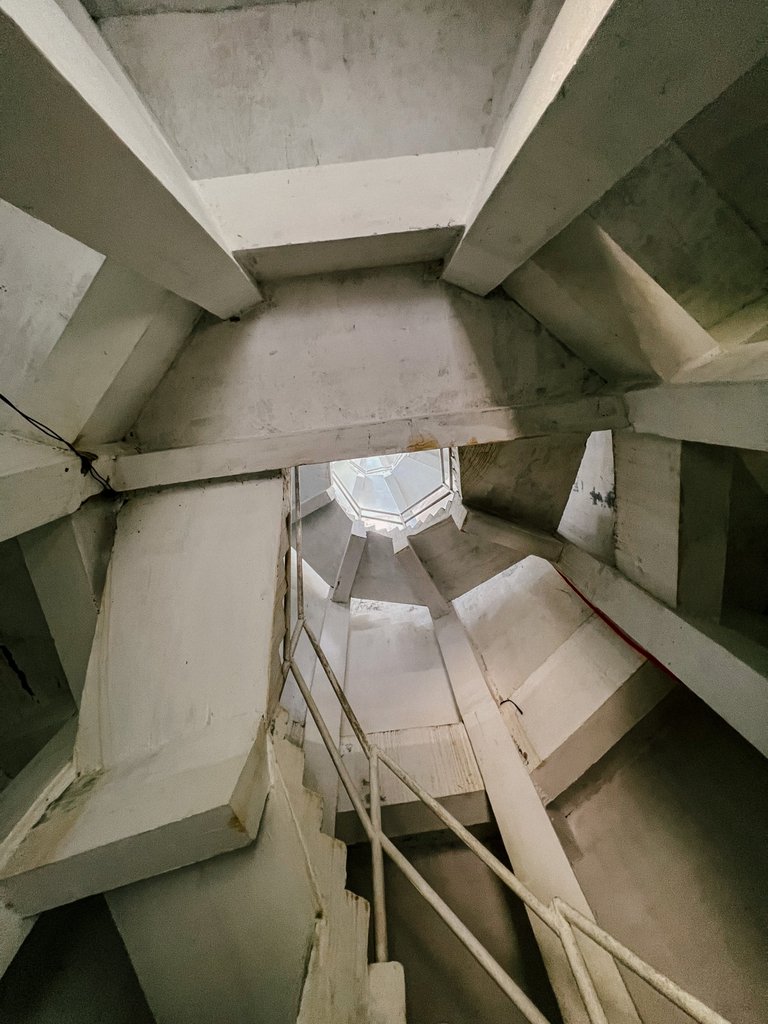 This island is owned by a richman, I don't know for sure whether someone can buy or rent an island, but what is clear is that this island is owned by someone because there are several small houses that can be rented out like hotels. There's only a few things that make you disappointed, this island has a lot of garbage in the form of plastic and bottled drinks that are very neglected, newcomers should use their brains and attitude in disposing of garbage. Which in the end this island over time can become a waste warehouse. I even saw some trash floating in the sea while on the ship, it's really very unfortunate.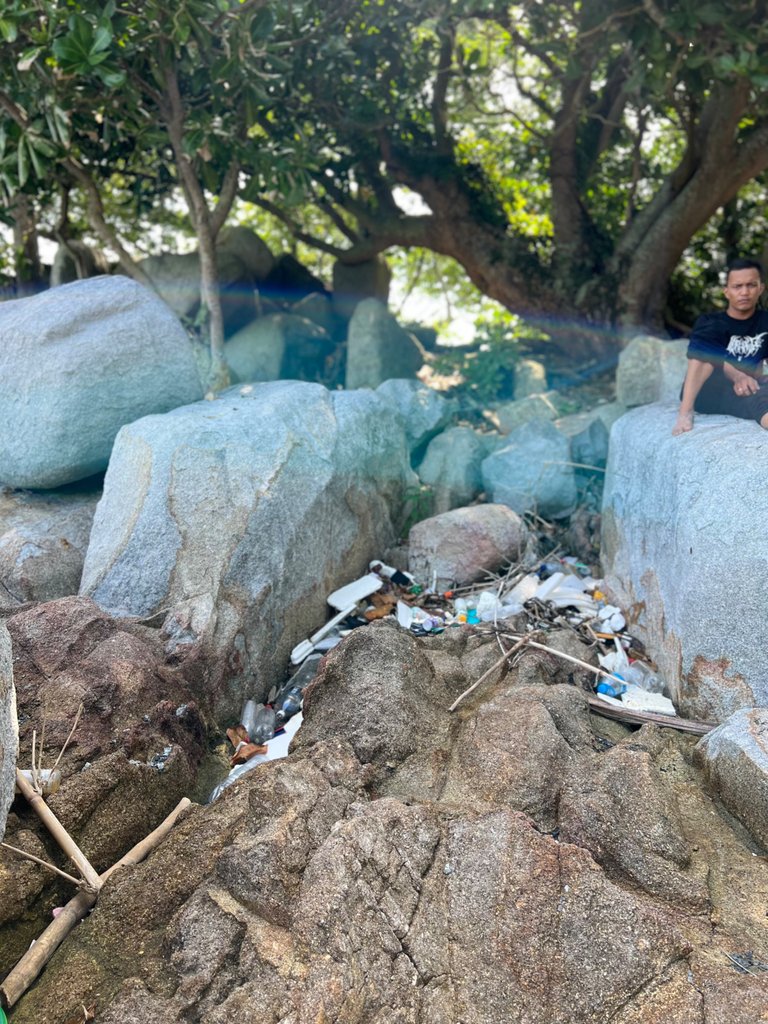 In the afternoon we went home by the same ship and arrived in the city of Medan at night, but there was a problem while on the way, the bus we were on suddenly had a flat tire and had to wait for 1 hour to be replaced. Actually the part that I really didn't like about this trip was the road trip which was quite disappointing, where the air conditioner was off, seats were broken and crowded with other friends, because the bus was overloaded and I couldn't even sleep all night because of that. Hopefully the trip service by the tour owner can fix it quickly. But being grateful while on the island of view, everything paid off beautifully.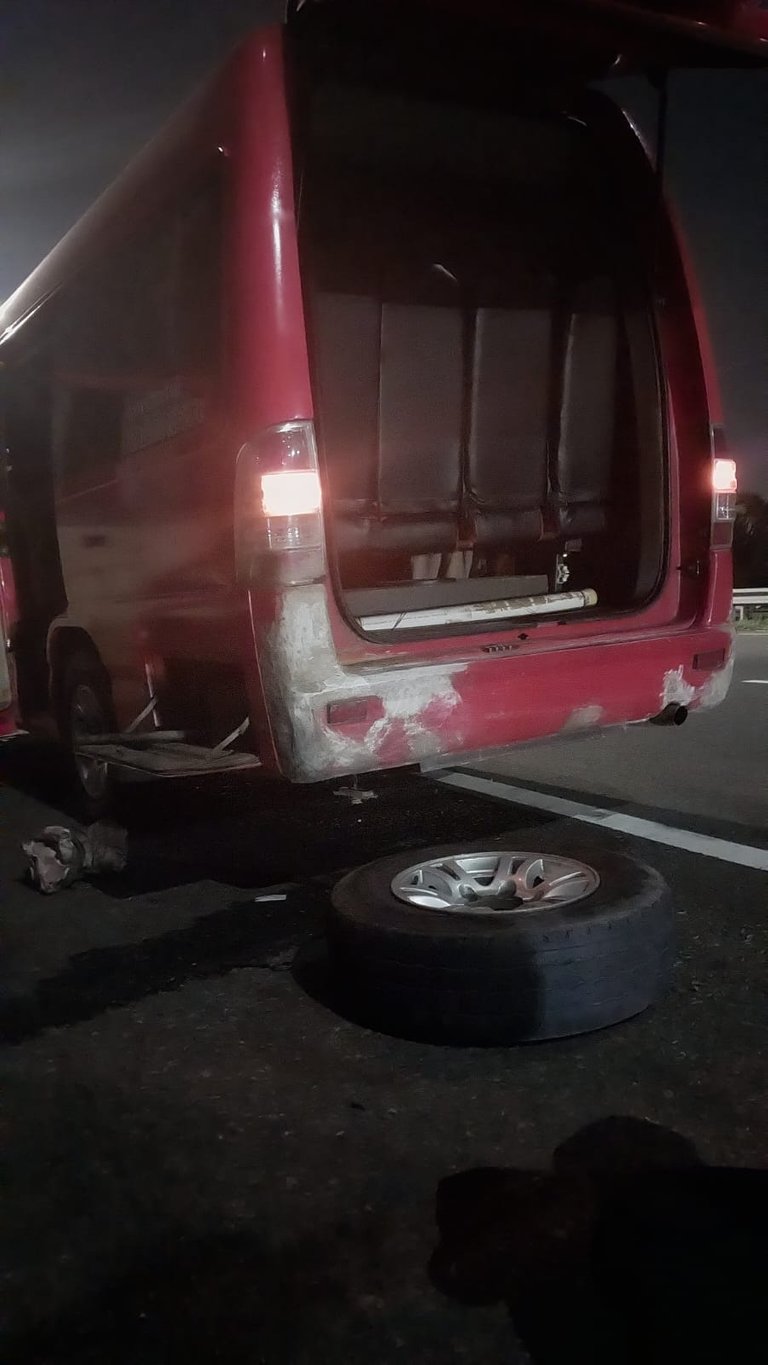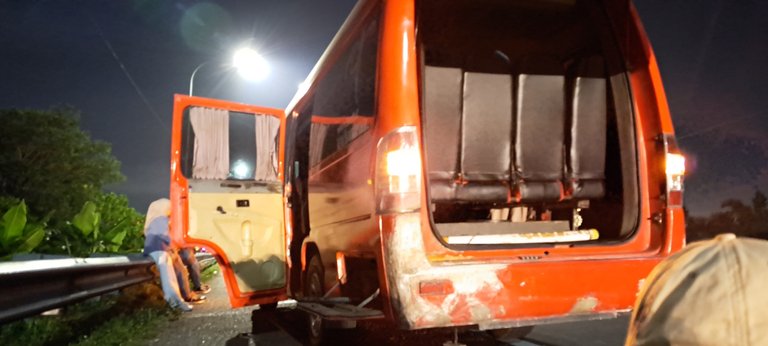 ---
See you the next time hive friends!
---
---
Editing by Lightroom and VN iphone 11
---
---
---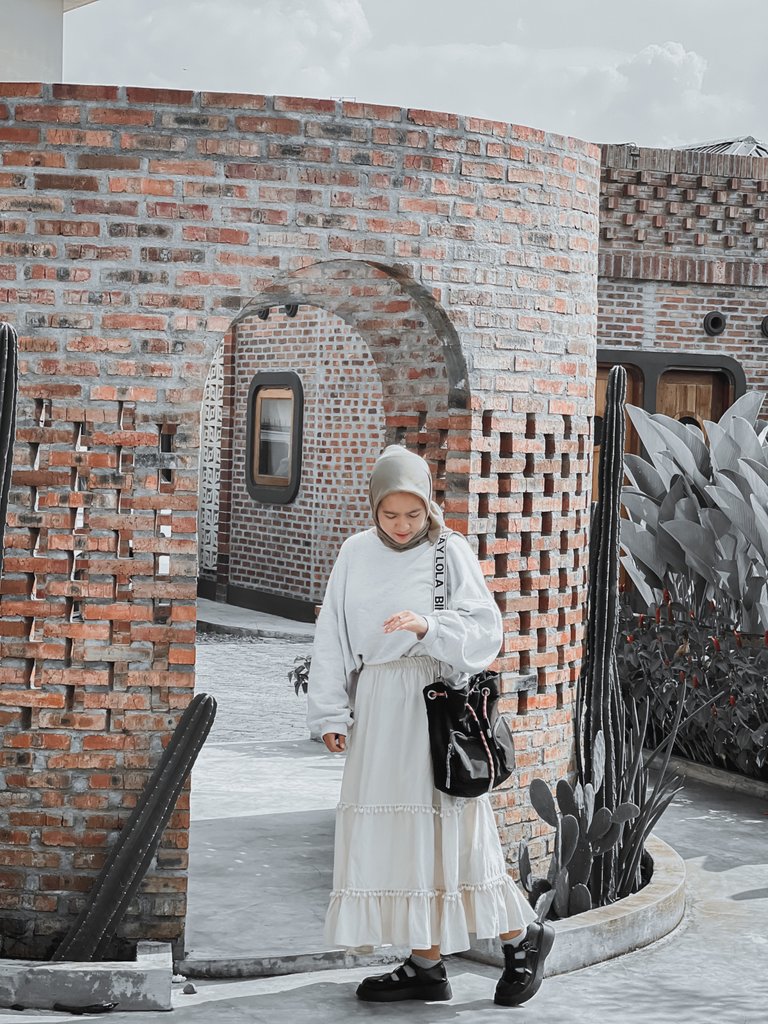 About Author
Annyeong yorobun! Welcome to wita's corner. Author is a full time housewife who loves to eat while writing. Enthusiasm to gardening and cooking. Like the exploration of new things and have many dream is unlimited. Always vote and give suggestions to advance this author.
If you like his content, don't forget to support me and leave a comment below. Make sure to keep read and watch my content. Thankyou so much :)

---
---