Paranet Helps Me to Rescue My Ornamental Plants This Summer
---
The Weather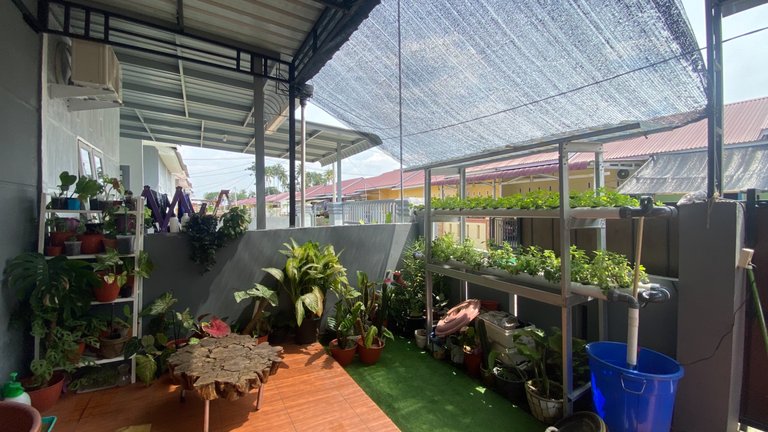 In this week, the weather is very hot. Perhaps the sun was so angry that describes the temperature of that heat the earth. Leaves the leaves begin to drought, drainage ditch dry out and also make the throat as if numb. Some my ornamental plants wither and even die. This makes me very afraid with the state of the plants that I have been hospitalized since the first.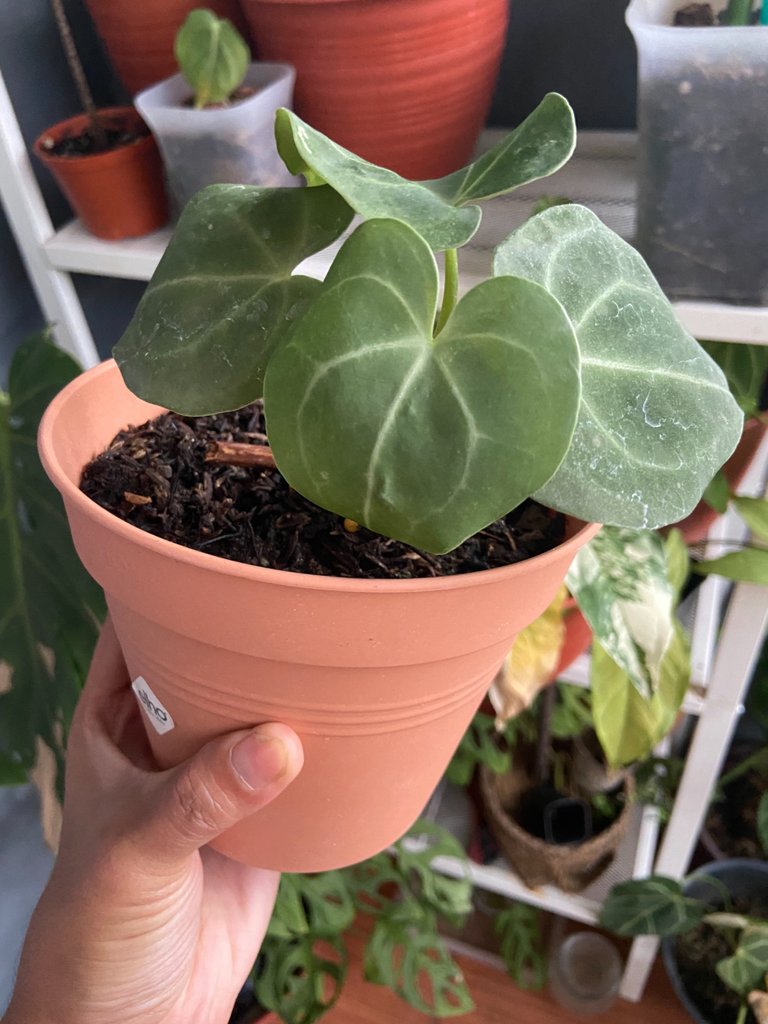 ---
Rescue
Some time ago, I thought for how to how to make a shade for my mini garden on an emergency basis. I do not have a sufficient cost to install a canopy on my mini garden. So some time ago I share the opinion with my husband, how to make a mini garden this shade. He suggested to make the paranet emergency while waiting for our savings enough to make the canopy on the terrace of the house.
I bought the paranet in a store building, with price to 20,000 usd for the price of 1 square mesh with a field of 2 meters. I bought 2 meters paranet, which I think is enough for my mini garden.
Not only paranet, I also need a rope to tie the paranet in every corner of the buffer, so that the mesh can not be separated when the wind blows.
Btw, the wind in our home very fast if the rain comes.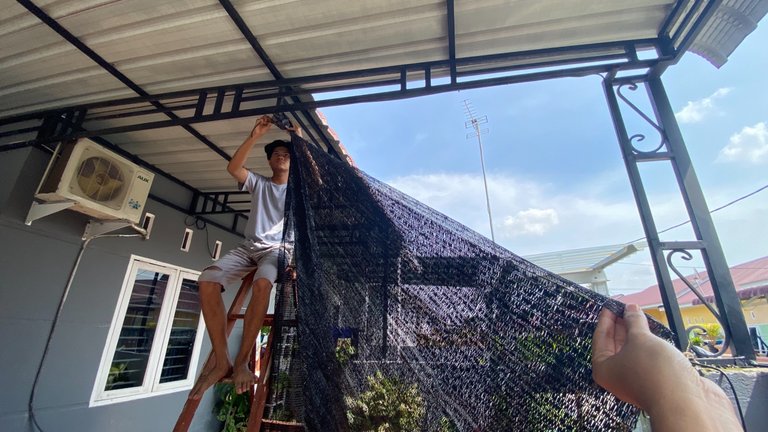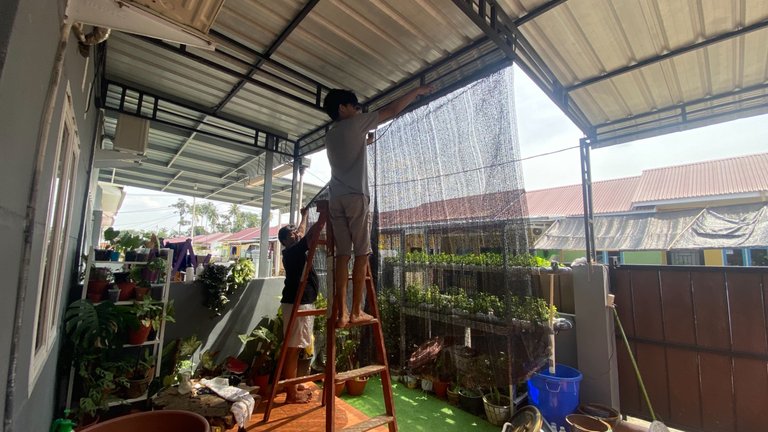 ---
---
I asked my husband and my brother to install the paranet. Incidentally, my brother came to stay and I use him to install the paranet. She has a body that is tall and slender, so it is very easy to climb up and tie a rope to paranet.
I'm grateful with the paranet, my plants can take refuge from the heat of direct sunlight that can make all the leaves become yellow and dry. Because this summer will be very long, given the summer heat becomes more dominant at the present time. As we know, global warming make the already not in place and the weather is not predictable.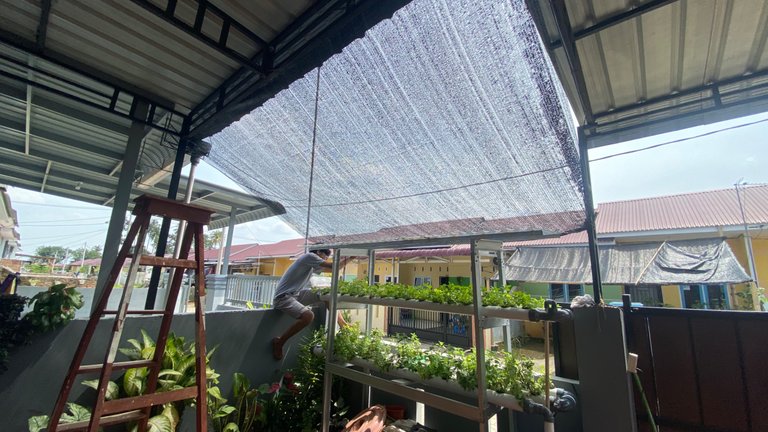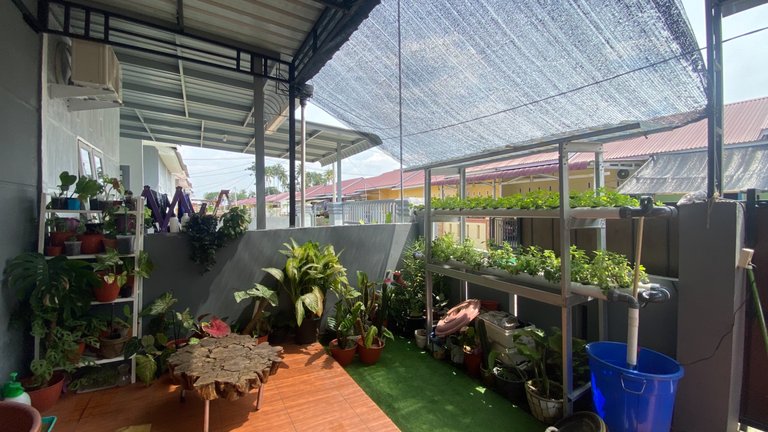 ---
---
Hopefully paranet it helps that the sun is not directly about the ornamental plant and hydroponics that was in my house. Houseplants my back blooms with both and develop properly.
See you in the next one.
-Regards-
---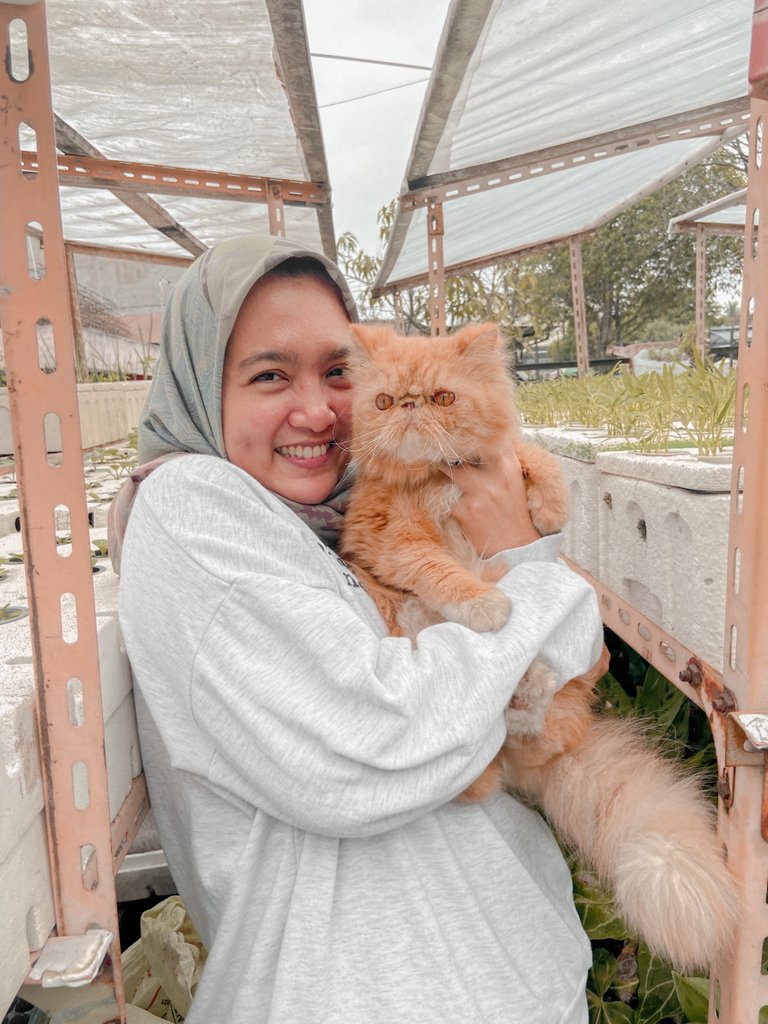 About Author
Annyeong yorobun! Welcome to wita's corner. Author is a full time housewife who loves to eat while writing. Enthusiasm to gardening and cooking. Like the exploration of new things and have many dream is unlimited. Always vote and give suggestions to advance this author.
If you like his content, don't forget to upvote and leave a comment below. Make sure to keep read and watch my content. Thankyou so much :)

---
---