Suakala Food And Beverages, Aesthetic Cafe With Middle East Vibes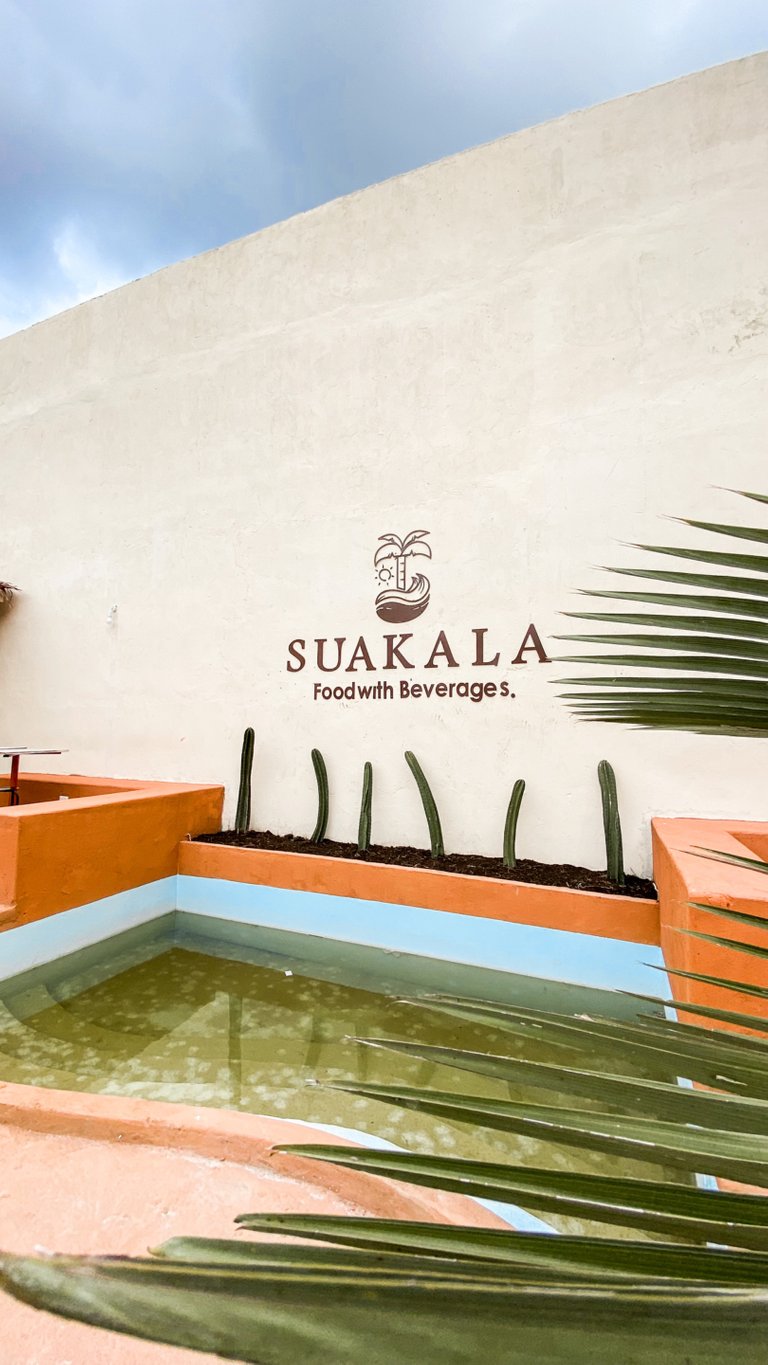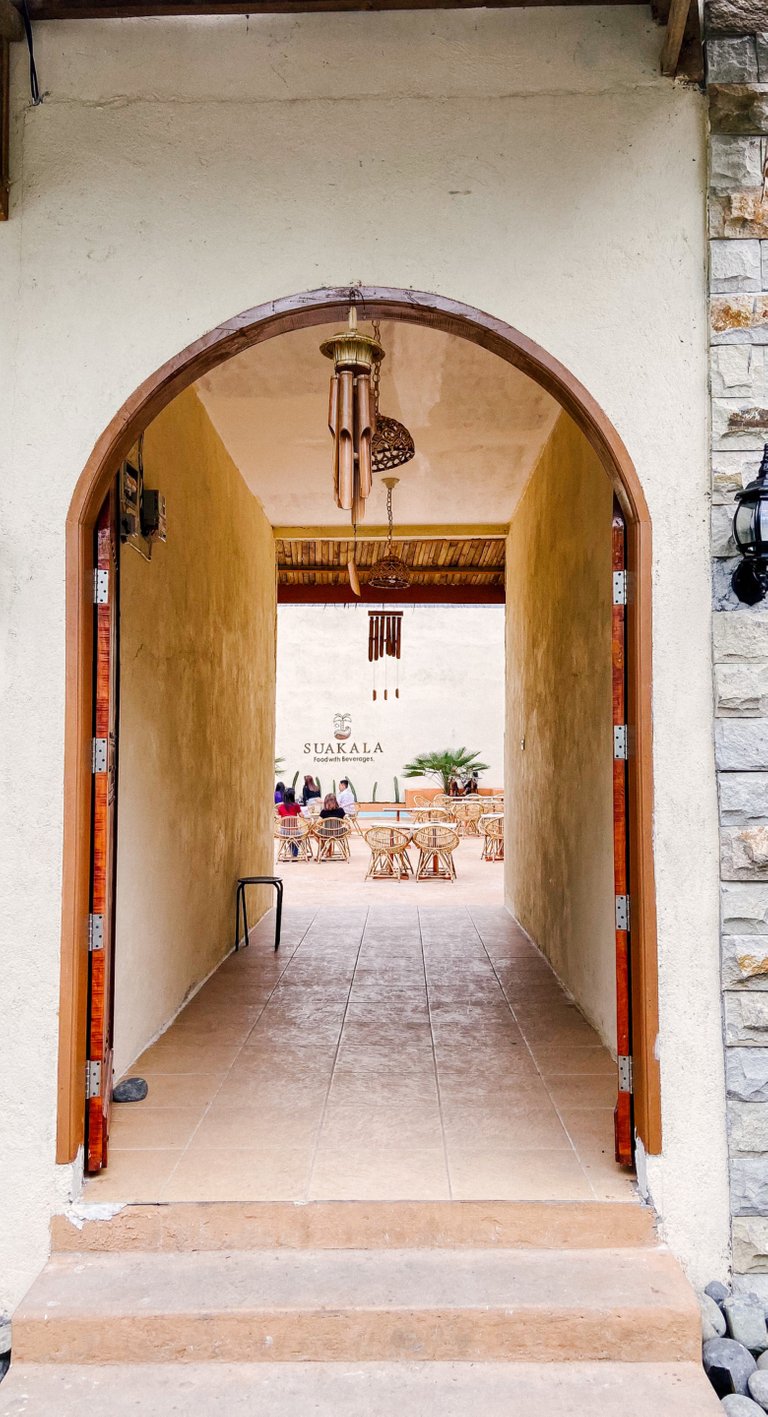 ---
---
Hello everyone and the community, warm greetings to all of us.
I just realized, that I just got a badge from this community, it's so valuable after a long time joining the hive, this is my second badge, maybe because now I'm more diligent to contribute to this community. I hope that my presence and contribution here can be accepted by many people and also advance the architecture and design community that we love.
I am a person who loves art, such as painting, sculpture, and something interesting art, including the architectural design of a building. I have always loved tidiness, layout and also the art in interior and exterior, maybe if I had a lot of money my house would look beautiful and arranged by a famous architect.
Likewise, if I know a place that has a beautiful interior and exterior design, I will definitely be quick to come and try the vibes of that place. See what the place looks like up close, not only from social media. I will always be curious about the building, because the beautiful design of a building will have an influence on the branding interest and selling price of the place.
In my city, it is very difficult to find a building with artistic value, very rare because this city is not a big city and has historical buildings that have value, so finding an architectural value will be very difficult. So I write a lot about restaurants or coffee shops that have very good design and architecture and have value.
---
---
Suakala Food And Beverages
For this time, I will tell you about a cafe (food and beverages) that has good design and architectural values. Inspired by the scorching Middle East country known for its many deserts. This coffee shop spoils us like we are abroad. No kidding, when we enter this coffee shop, we are presented with a high and wide door, then enter the tunnel that leads us into the coffee shop. Right up there, you will be greeted with a wind chime, which will make a very melodious sound when hit by the wind.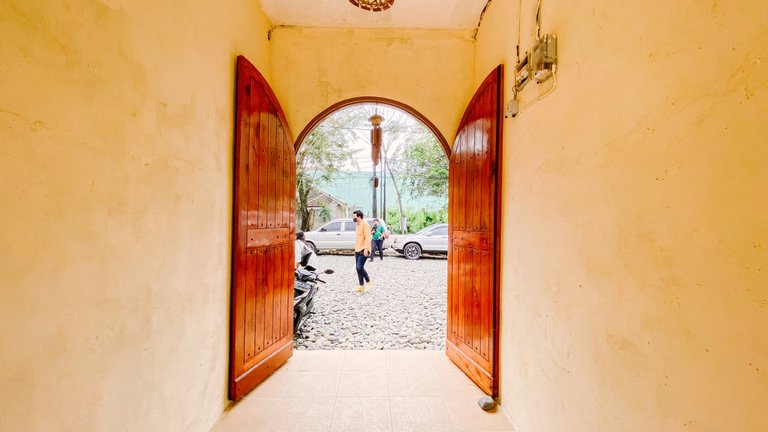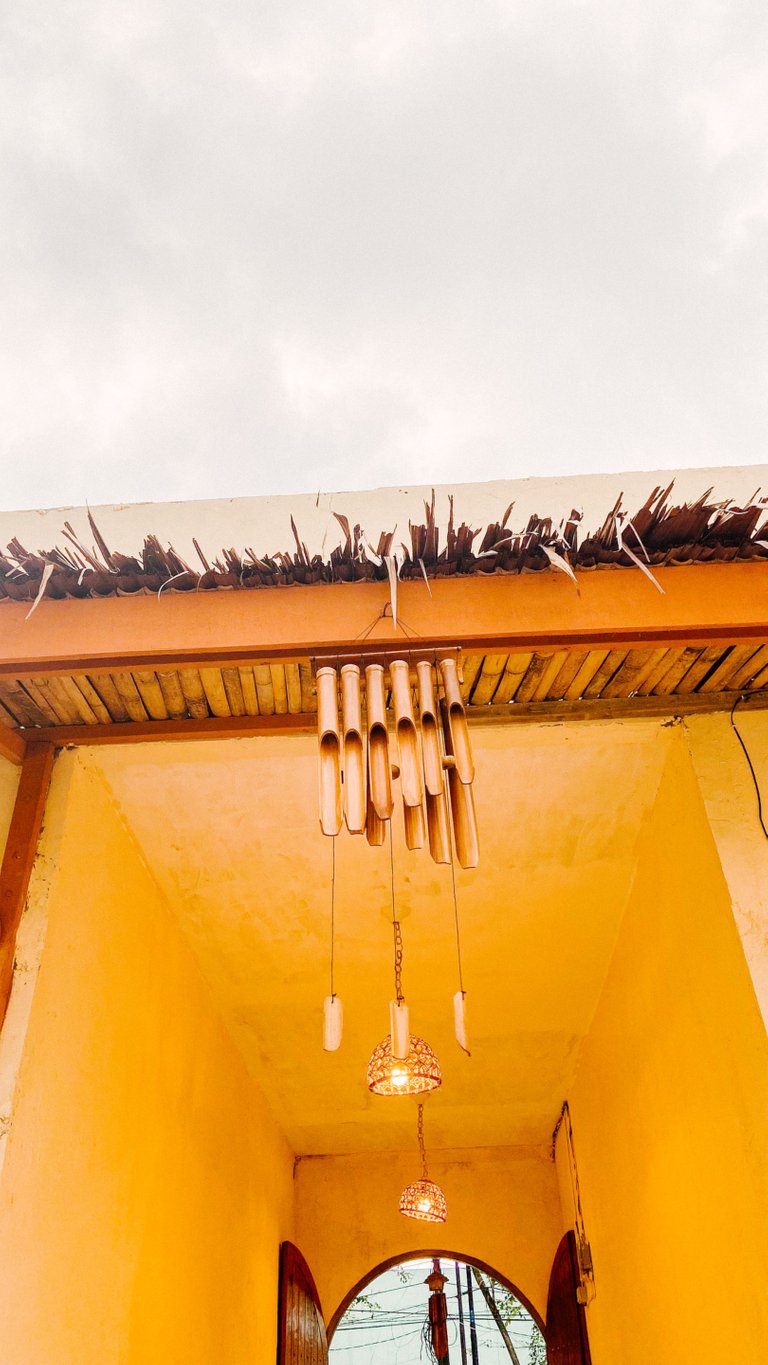 Arriving at the food and beverages sanctuary, I looked for a table with chairs inside the room, I avoided the rain because the sky seemed a little cloudy, I was afraid of getting wet if I was outdoors, although it was more comfortable in a shady outdoor area with a lot of wind blowing.
At Suakala Food and Beverages, it has a unique concept and this is the first time in Medan. The concept is well thought out and outstanding. They think of many concepts that are similar to being in a Middle East country, such as a pool, floors painted in terracotta colors, the use of cacti and date palms in several places, pillars of very luxurious buildings, stairs and tables made of Middle East ceramics. All of this adds to the aesthetic value of Suakala Food and Beverages.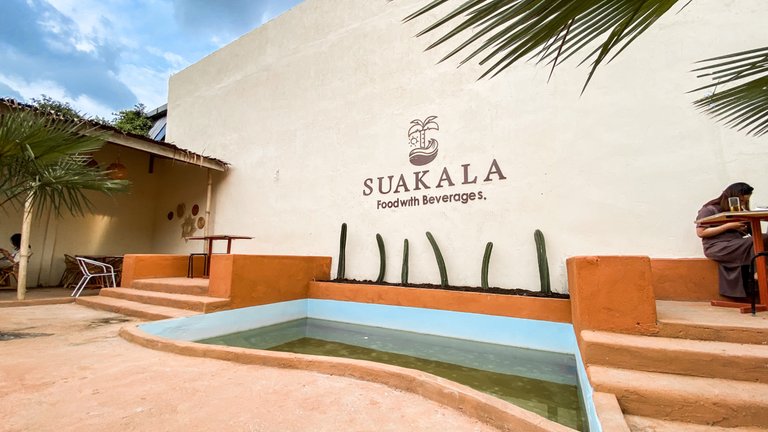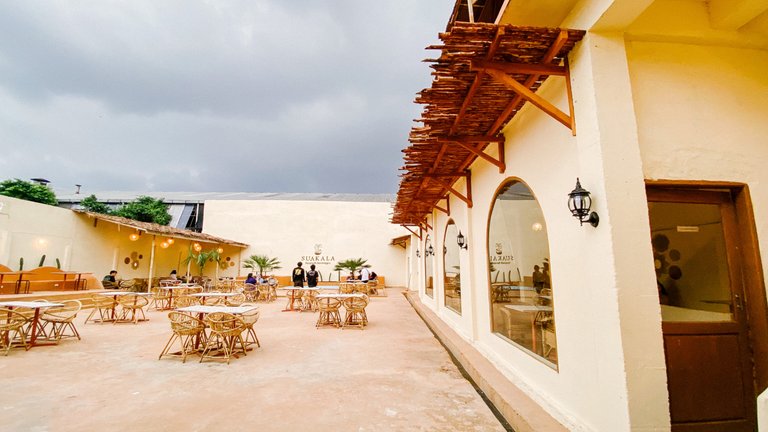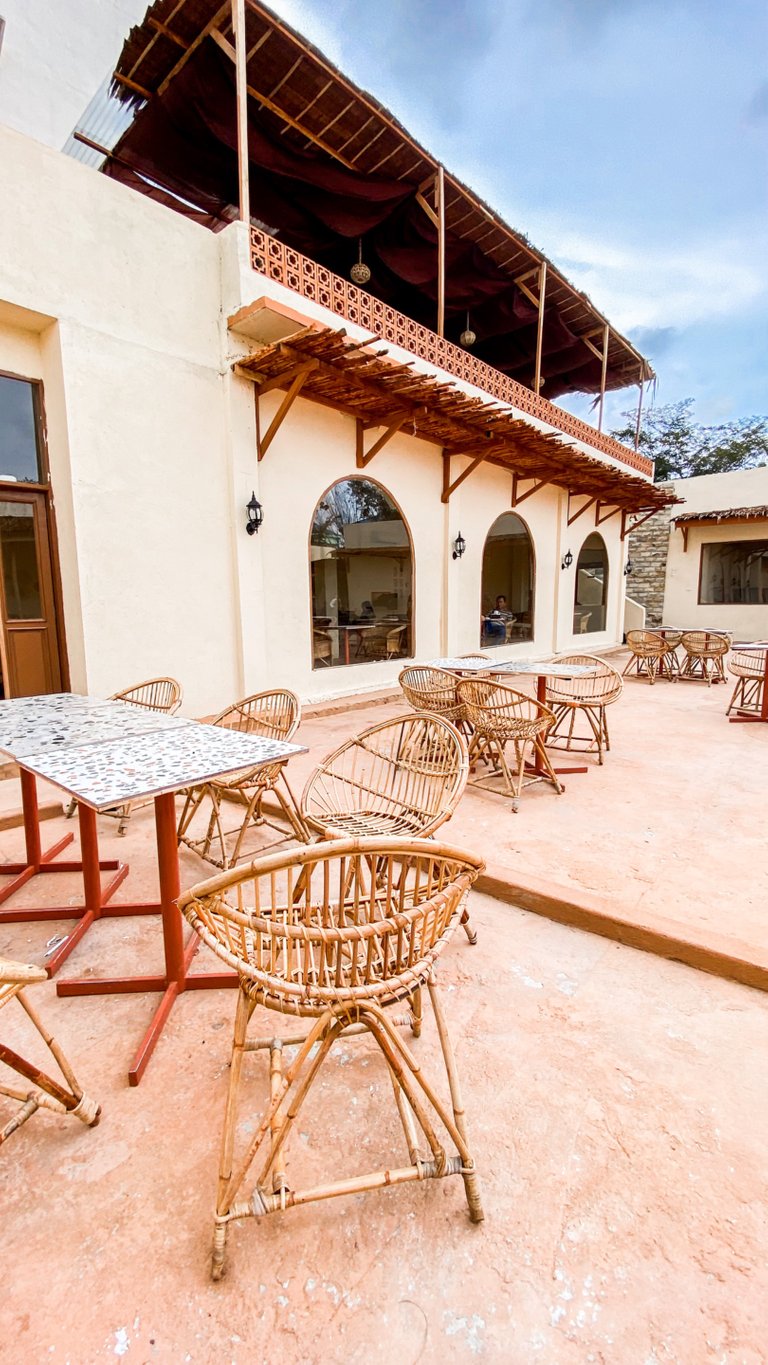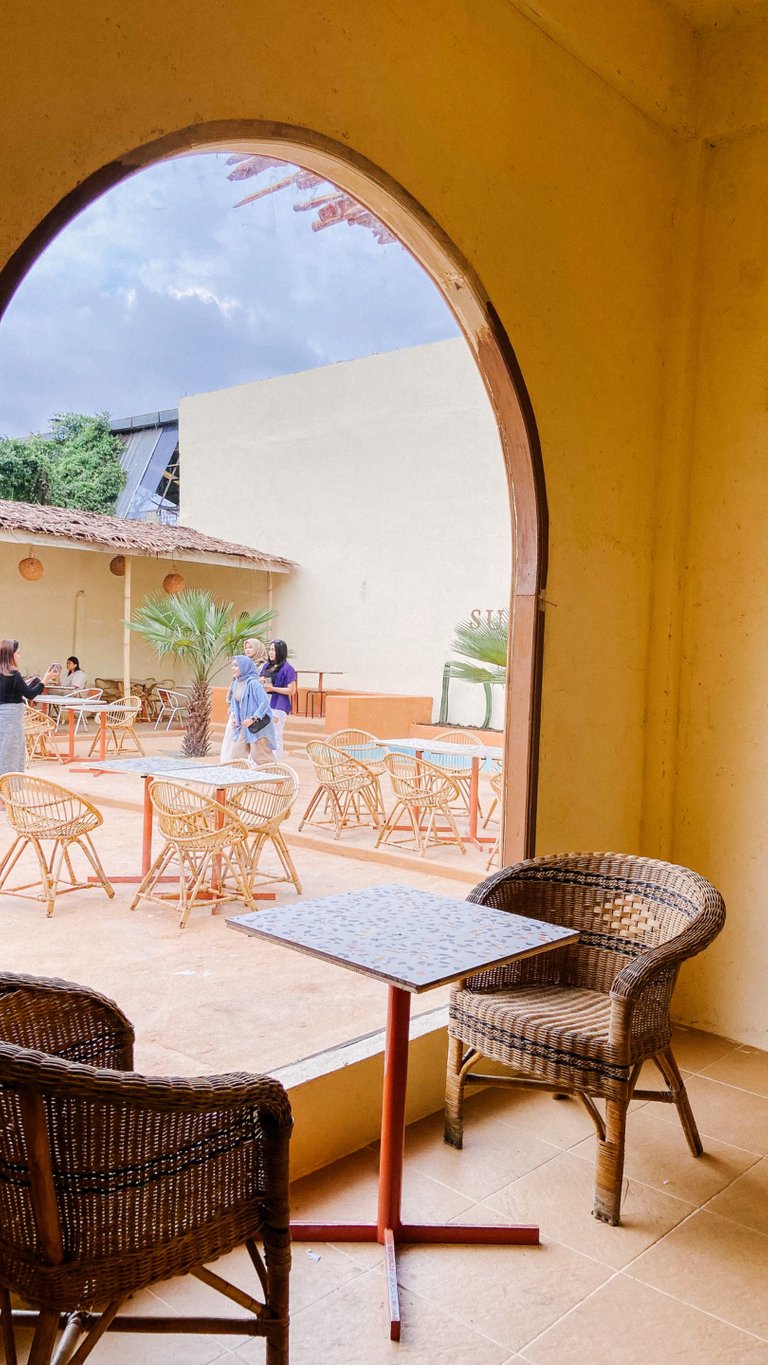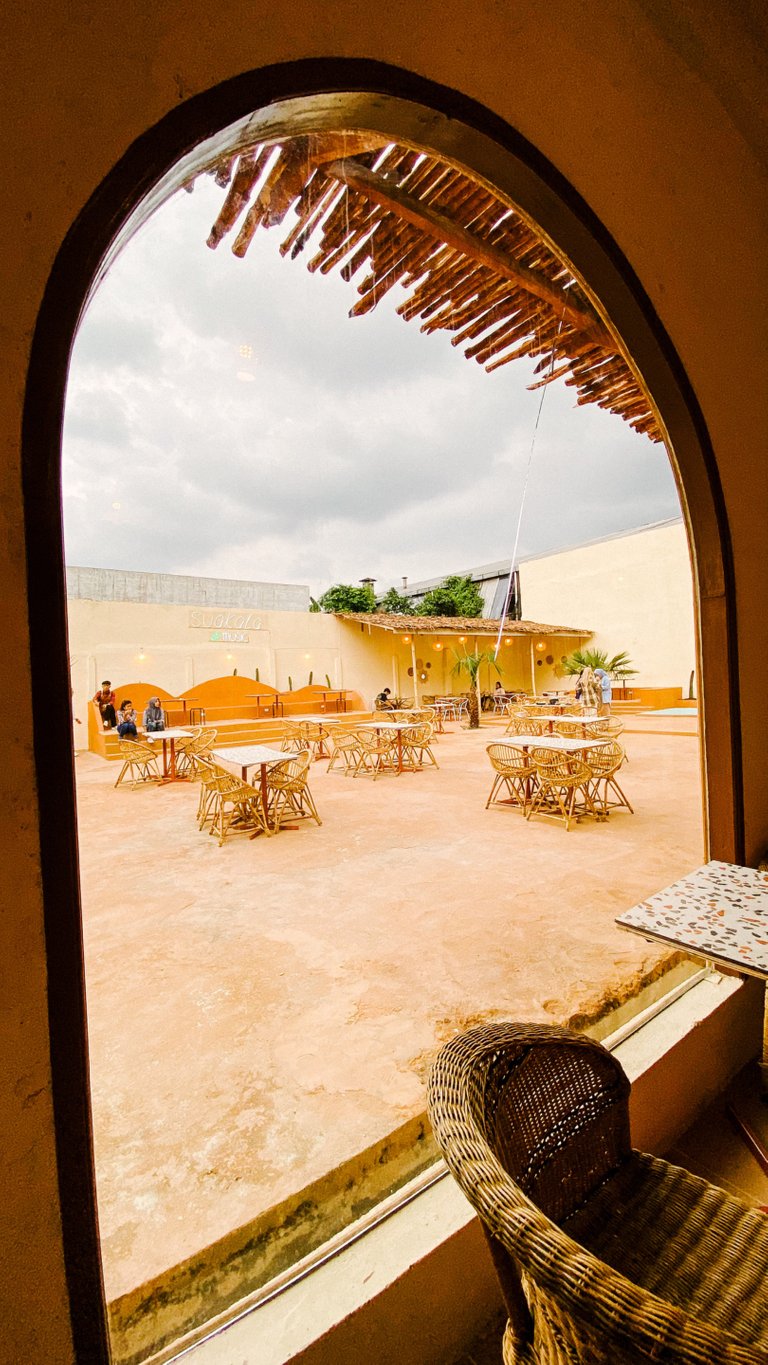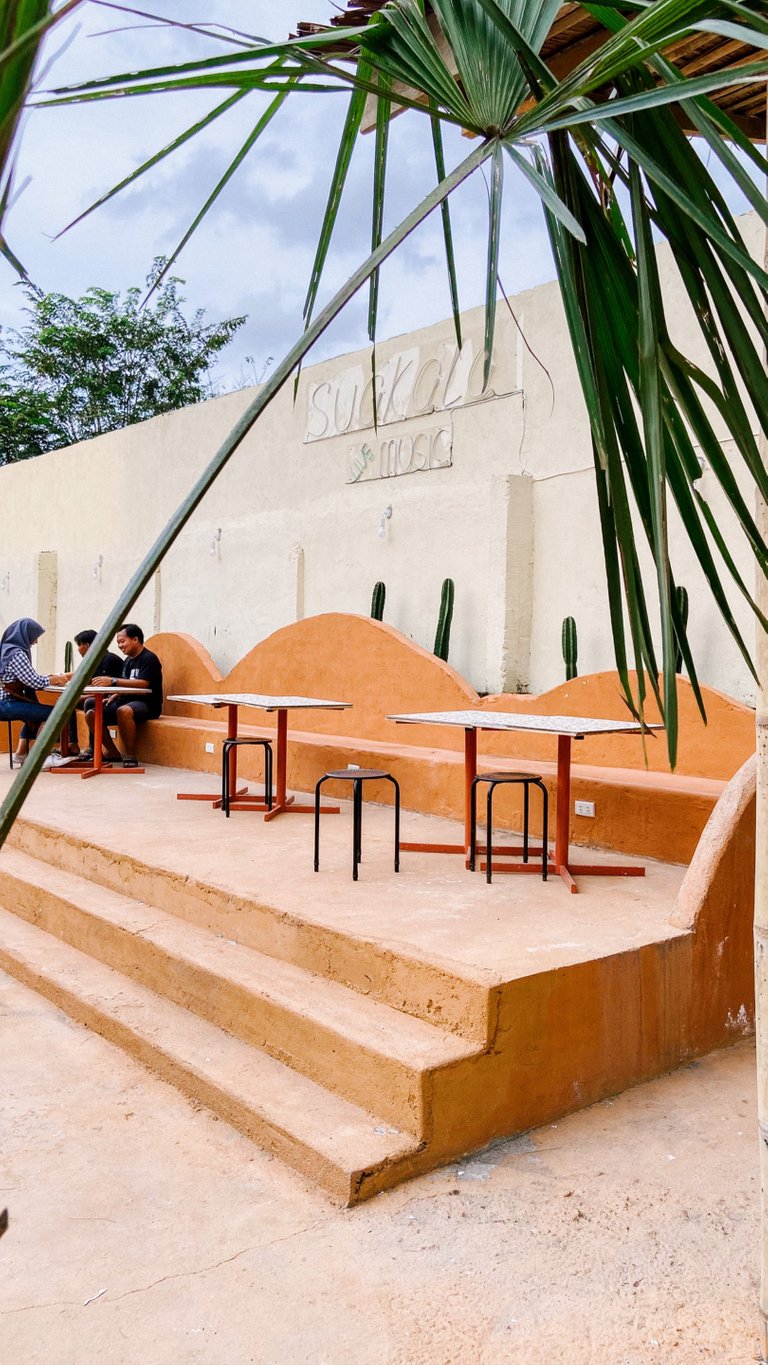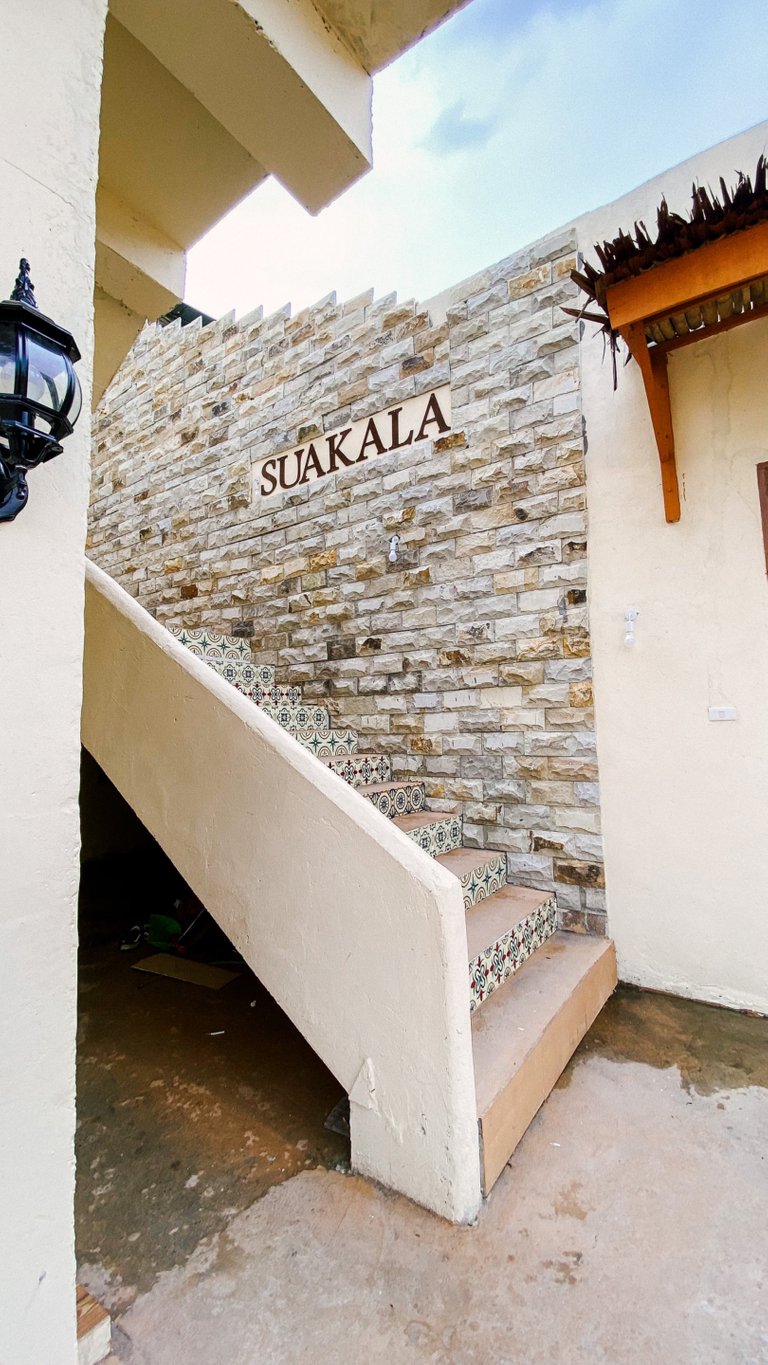 On the second floor, Suakala uses a roof made of wood and dry twigs, then decorated with a long brown cloth that adds to the artistic value of Middle East. Using some rattan and wood chairs that are beautiful to the eye and comfortable to use. Some decorative chandeliers made of rattan are also ideal, especially if used at night and also some wall decorations also add to the beauty of this place.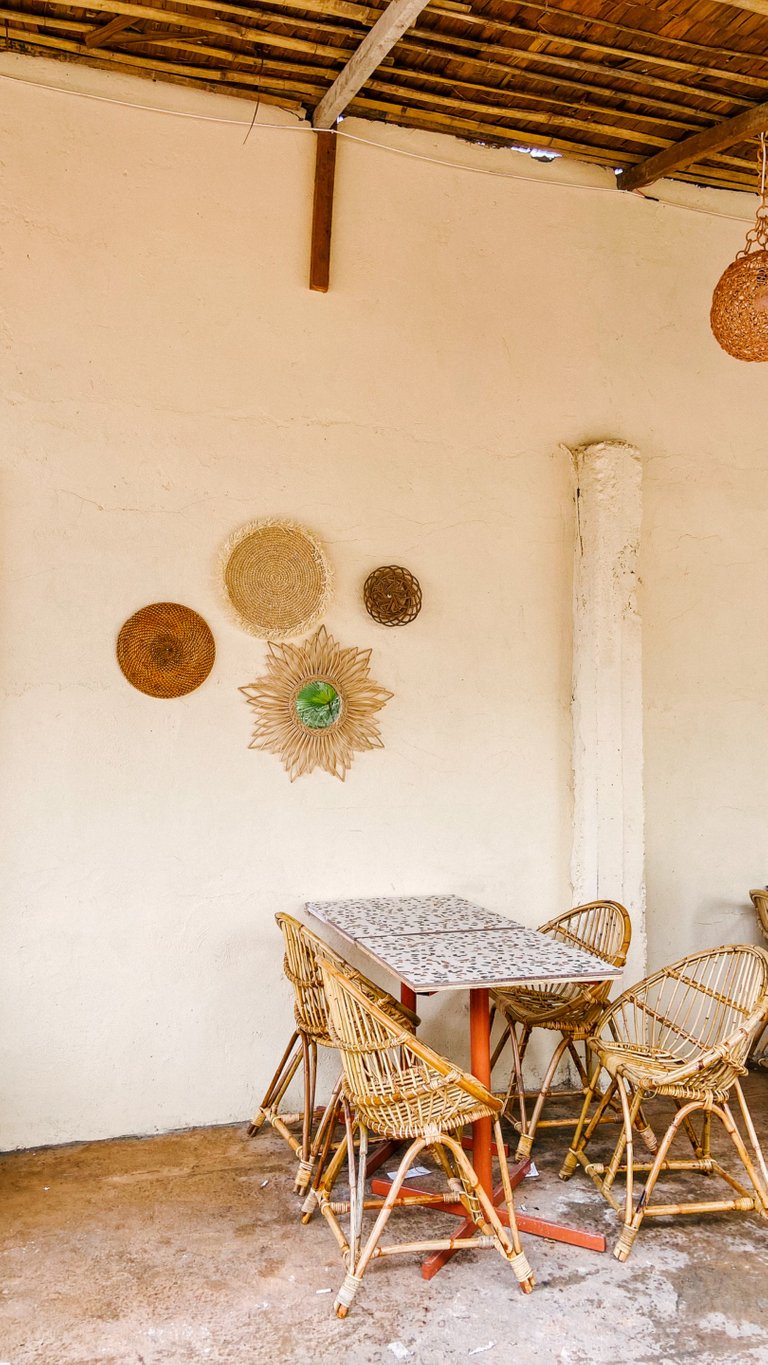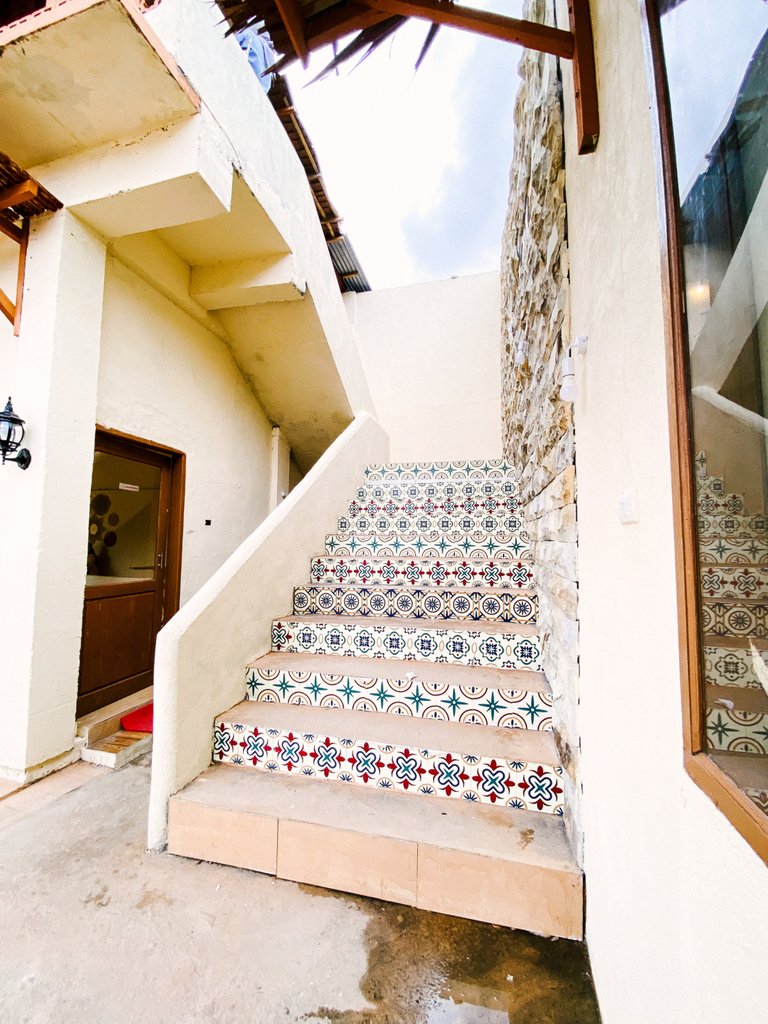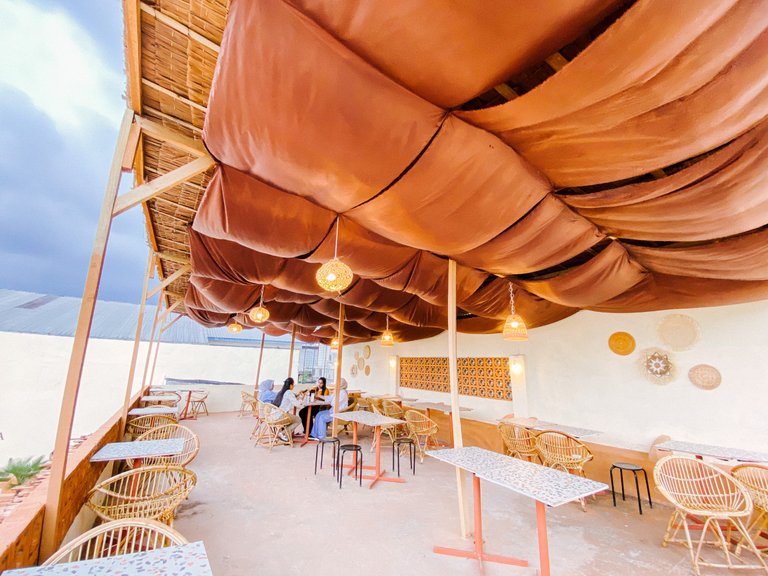 Suakala Food and Beverages also features live music every Saturday and Sunday as an attraction for customers. This restaurant also has many menus that are served, but unfortunately, there is not a single menu that is typical of the Middle East country, only providing Indonesian food such as fried rice, kwetiaw and others. The menu should also be considered, at least it has several types of Middle East country food such as kebabs, right?
If you are interested in coming to Suakala Food and Beverages, you can directly come to Jalan Sei Belutu, right in front of the Medan Area University Campus. Don't be afraid, motorbike and car parking is very spacious and safe. It's just that, if you come here, it's best in the afternoon, because it will be very hot if you come during the day.
---
See you the next time hive friends!
---
---
Editing by Lightroom and VN iphone 11
---
---
---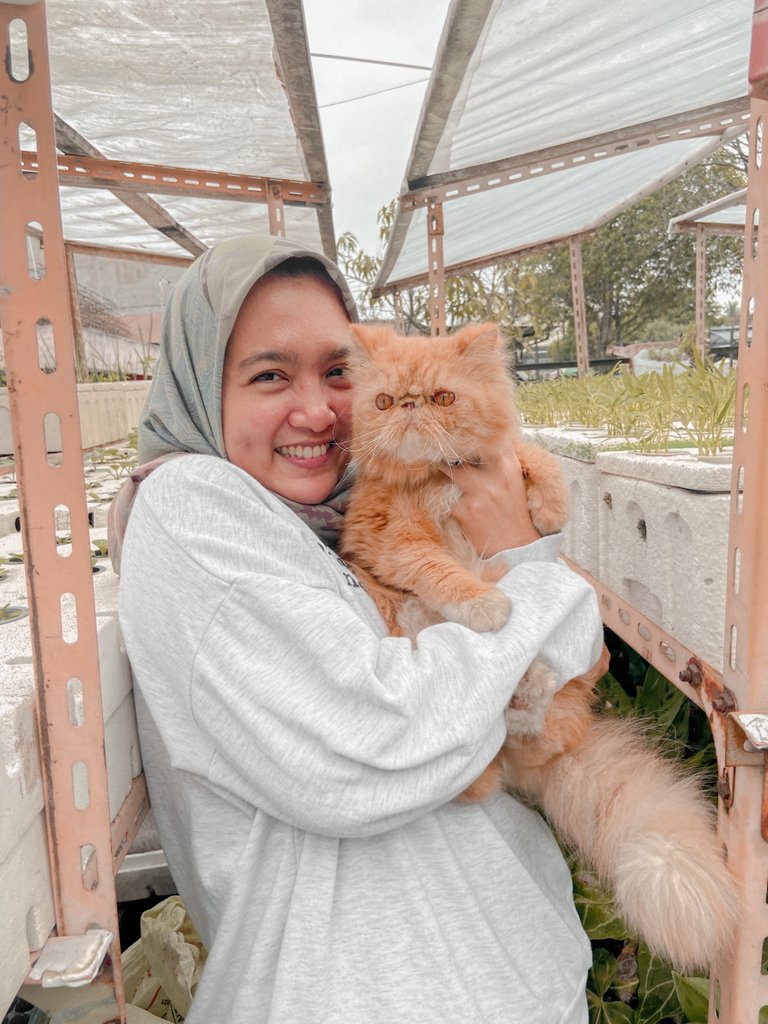 About Author
Annyeong yorobun! Welcome to wita's corner. Author is a full time housewife who loves to eat while writing. Enthusiasm to gardening and cooking. Like the exploration of new things and have many dream is unlimited. Always vote and give suggestions to advance this author.
If you like his content, don't forget to support me and leave a comment below. Make sure to keep read and watch my content. Thankyou so much :)

---
---