The Coffee Shop With Bali Vibes
---
---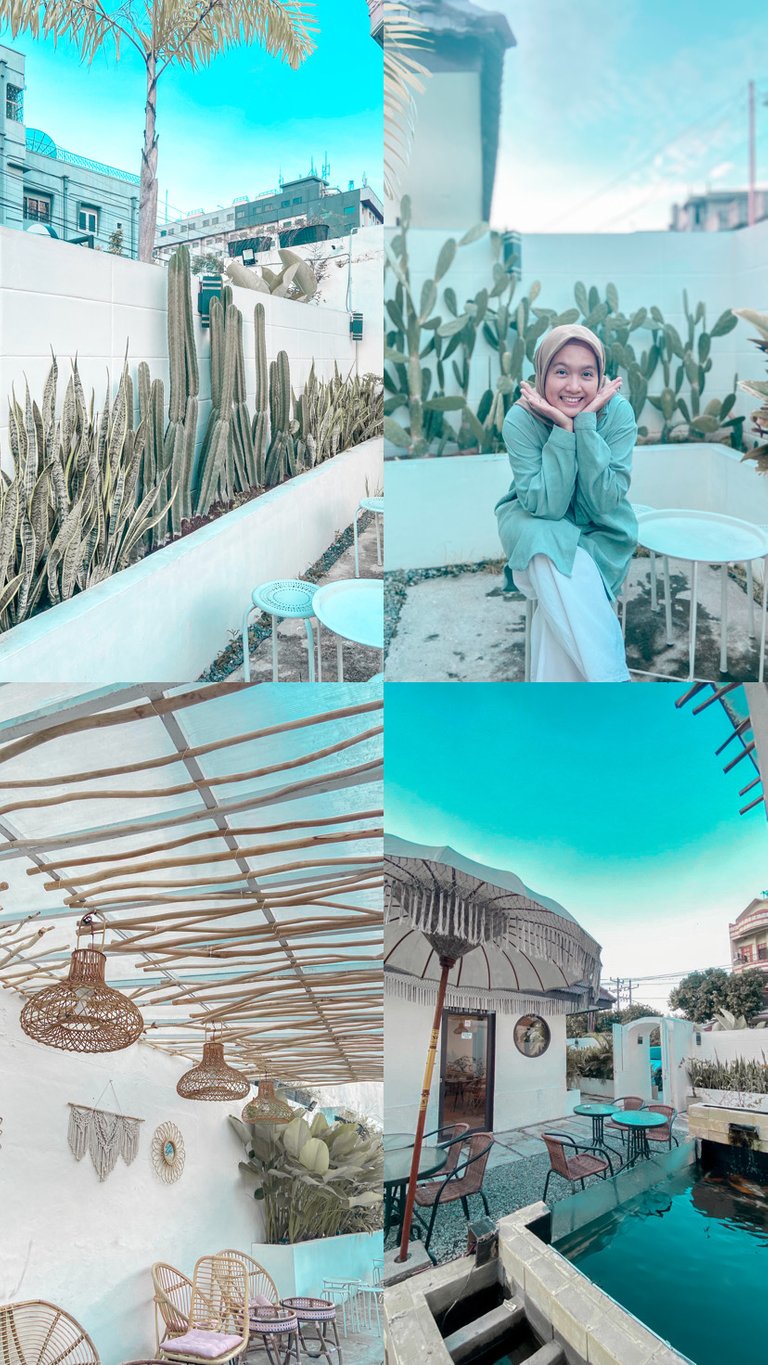 Hello everyone!
The long holiday has arrived, all school children are on holiday to welcome the new academic year 2022/2023, even though it shouldn't affect me and my husband because I don't have children who go to school yet. However, the holiday vibes are felt for us, who have not been on vacation outside the province for 3 years, let alone a holiday abroad.
It's been 3 years since we last went to Malacca, Malaysia. We were backpackers to a neighboring country for a few days, although it was very short, it was our first trip as a husband and wife abroad. Before the pandemic, my husband and I did plan to backpacker to the island of Bali, who doesn't know Bali is a world paradise that is right in our country. Only 3 hours by plane and we will get to Bali very quickly. However, the plan is still in the works, I haven't had the chance to go because after the pandemic was over, a new problem arose, namely the price of airline tickets that had skyrocketed. Reportedly, airplane fuel, namely avtur, rose dramatically, so that it affected the price of plane tickets that were unreasonable.
Then, I surfed on Instagram, looking for other solutions that can be used as the best reference to entertain myself from the failed vacation due to financial difficulties, so looking for a coffee shop that is similar to Vibes in Bali is one of the answers. And unexpectedly, there is! It just so happened to be close to my house, it only took 14 minutes by motorbike, without thinking, my husband and I went to our destination, Elixir Coffee Shop.
When entering the coffee shop, the visitors look very quiet, even though the time is right to hang out while drinking a cup of coffee, especially since the air is very friendly, without rain and the sun will soon set. It's really a shame if you don't go to this coffee shop.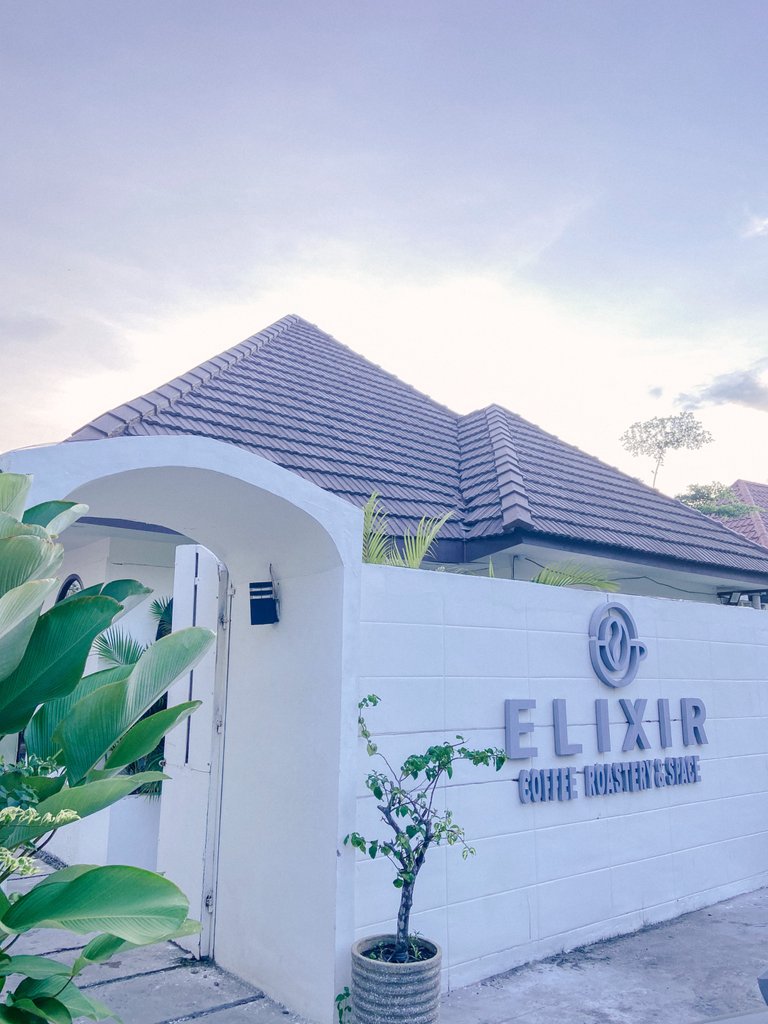 At the cashier, I asked what is the signature menu here, the barista said their americano can be a mainstay, but that's for my husband, I can't drink coffee at this time, because I'm just recovering from my stomach problem yesterday which had problems for a week. The doctor said, avoid caffeine and spicy foods. So, I just ordered the most favorite mocktail. But still I drink soda! LOL.
I chose a comfortable place in the corner of the coffee shop, in front of the fish pond which was very noisy with the ripples of the fountain, there were also some fish in the pond, it looked like it was a koi fish.
---
Elixir Coffee Shop
Bali Vibes
---
As you can see, this coffee shop is very aesthetic, you can see some of the Bbu accents that highlight my attention. Rocks all over the floor to cover the ground, to make it look beautiful and like being close to the beach, and there are also some cacti growing on the sides close to the walls, and I really like that. As a plant lover, cacti are one of my favorite plants, so I also took some photos of myself near the cacti!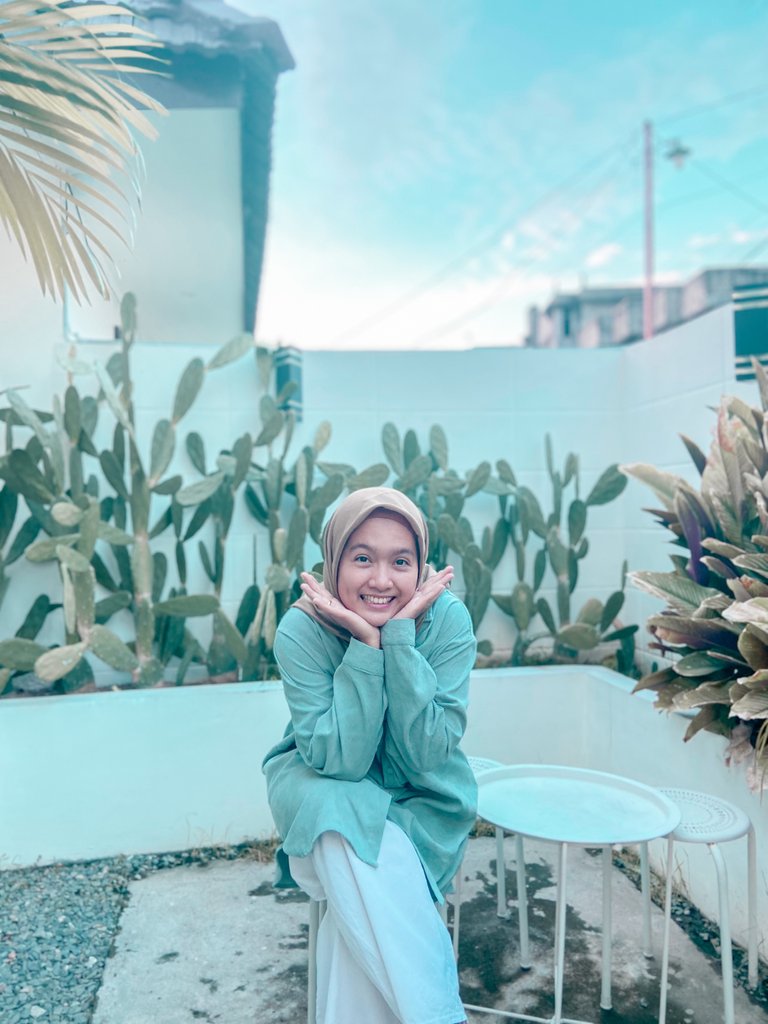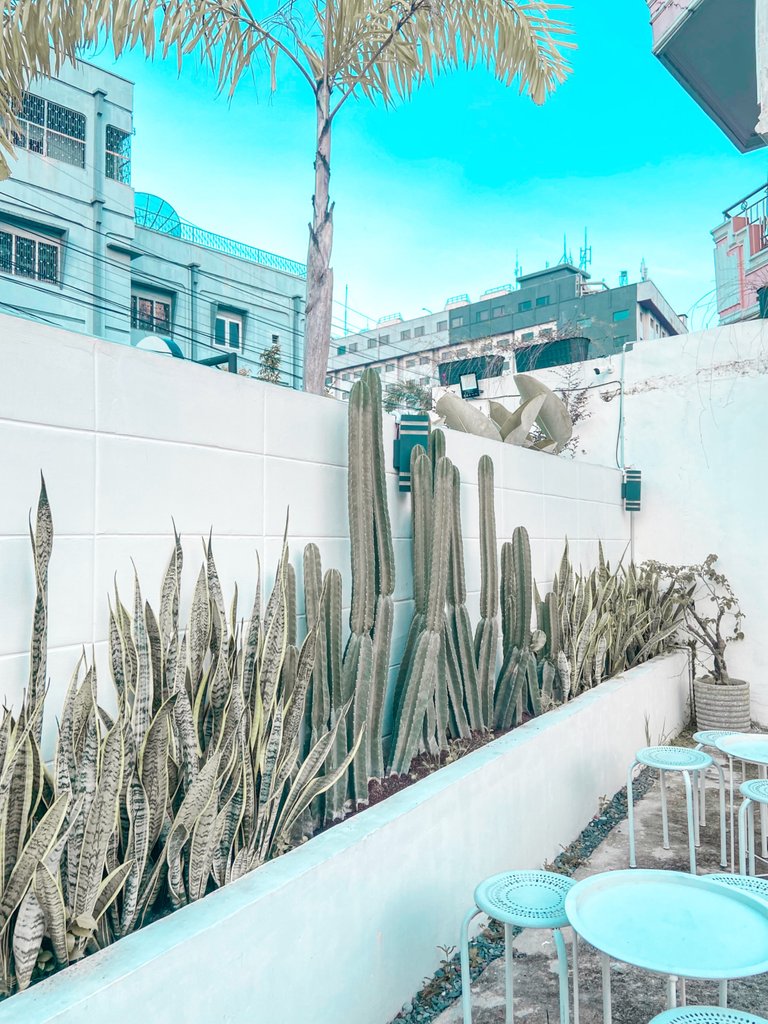 The chairs and tables in every corner of this coffee shop are really beautiful, using rattan as the main material, adding a natural and luxurious impression. Why not? Rattan is famous for its fantastic price and also very strong against rain and hot sun. Very suitable for outdoor places like this. If this coffee shop uses iron, it's a shame there will be a lot of rust on every part of the iron.
The display in this coffee shop is also very interesting, I often see it in some rattan craftsmen, this glass display is currently popular as a wall decorator, I want one, but it doesn't seem suitable for my unrenovated walls. It's just that when I saw the decorations here, brilliant ideas came to my head for me to sample as a reference for my home renovation later.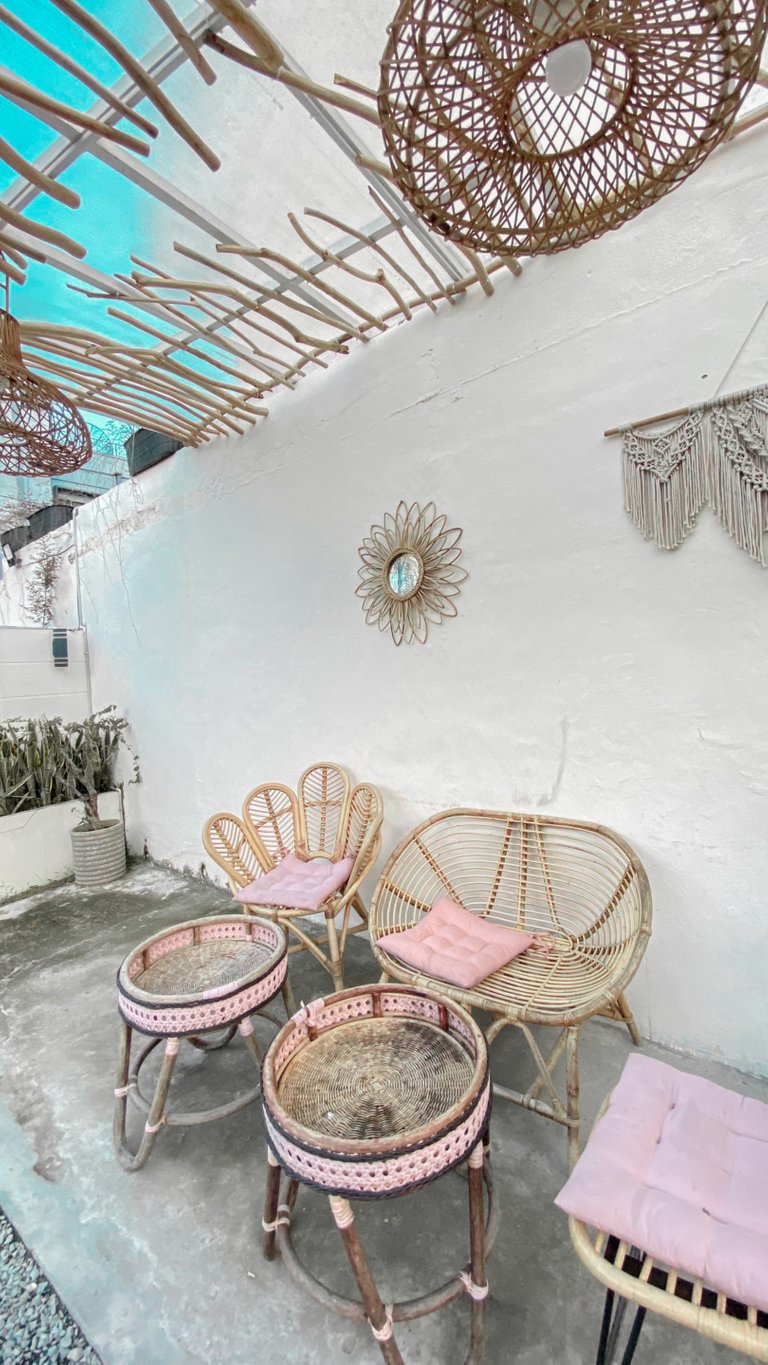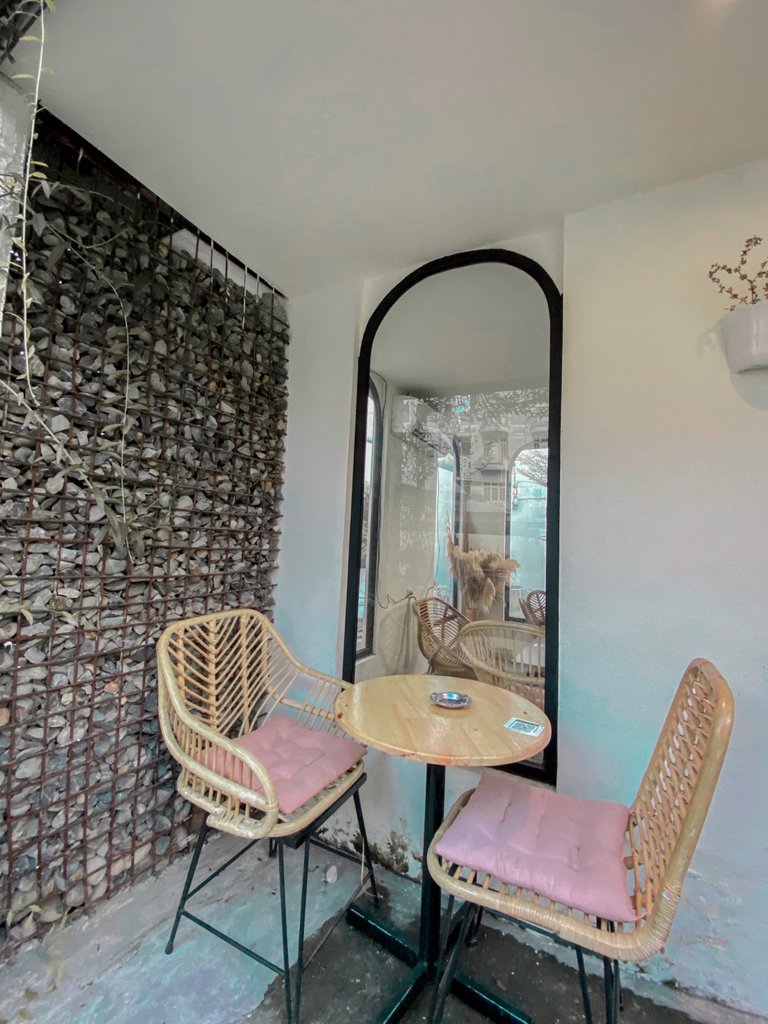 The spot that I like the most at this coffee shop is the outdoor roof, dry logs are randomly lined up and cover the glass so that rainwater doesn't wet the chairs and tables. So it looks natural with some lights with rattan hangers. Especially if you look at it in the afternoon, the sky is colorful to form a beautiful sunset, orange, blue and a little purple.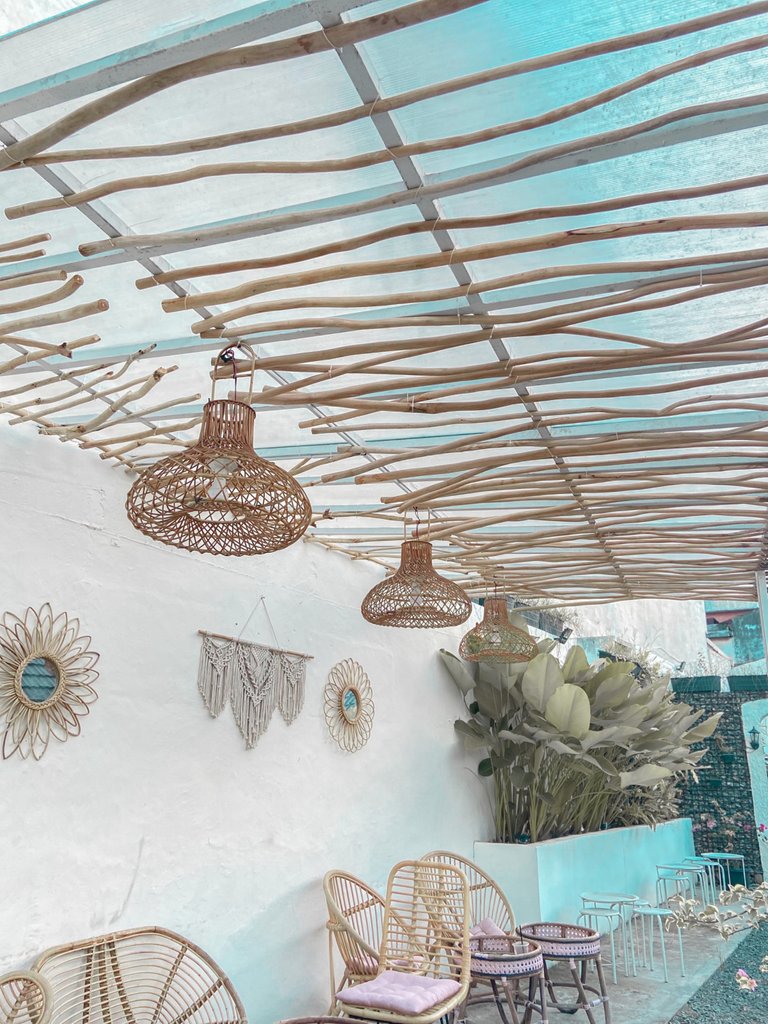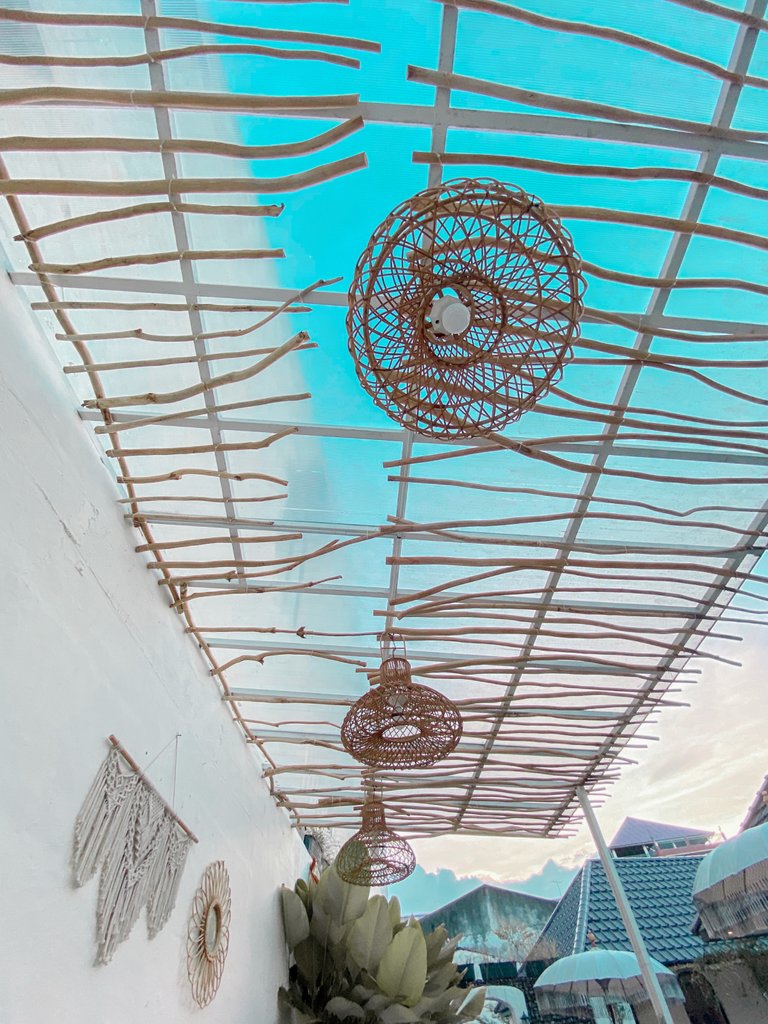 In addition to the outdoor decoration, the indoor coffee shop is no less interesting. At the bar table the baristas are very large, using concrete losters that are currently being used by coffee shop owners, whether it's for walls or bar tables. With random arrangement, looks interesting and unique. This coffee shop also uses a brown vinyl floor with a wood-like texture, so it fits perfectly with the wall hangings such as macrame and rattan pots filled with very large dried leaves. This room is very cold, especially for non smoking areas.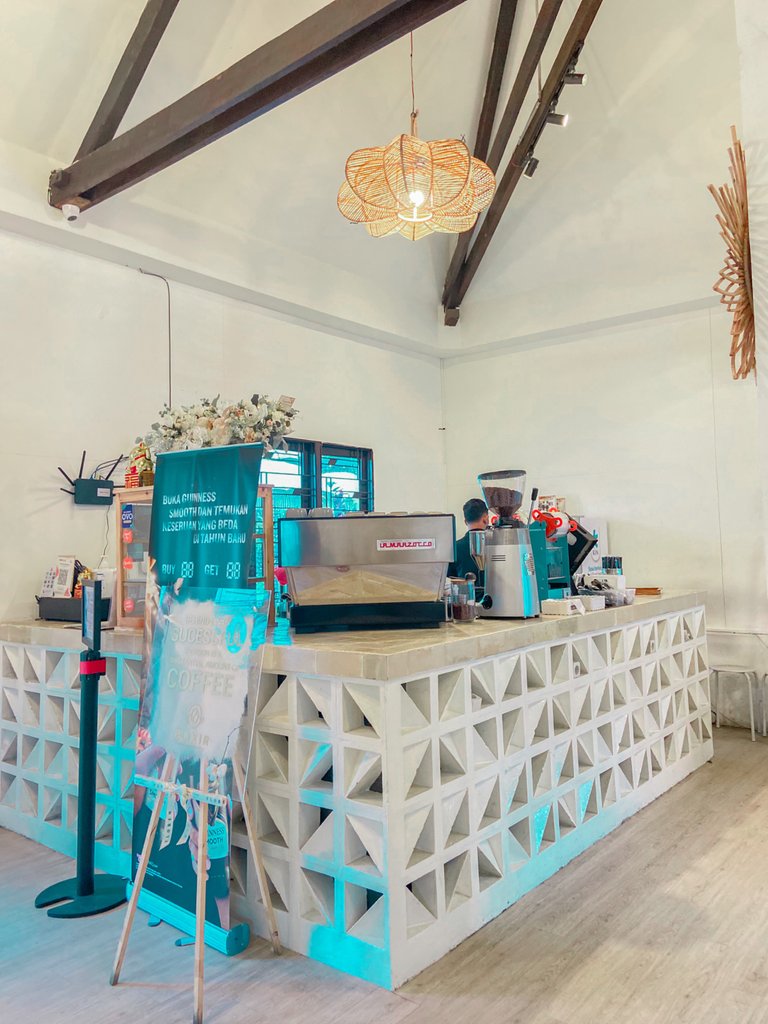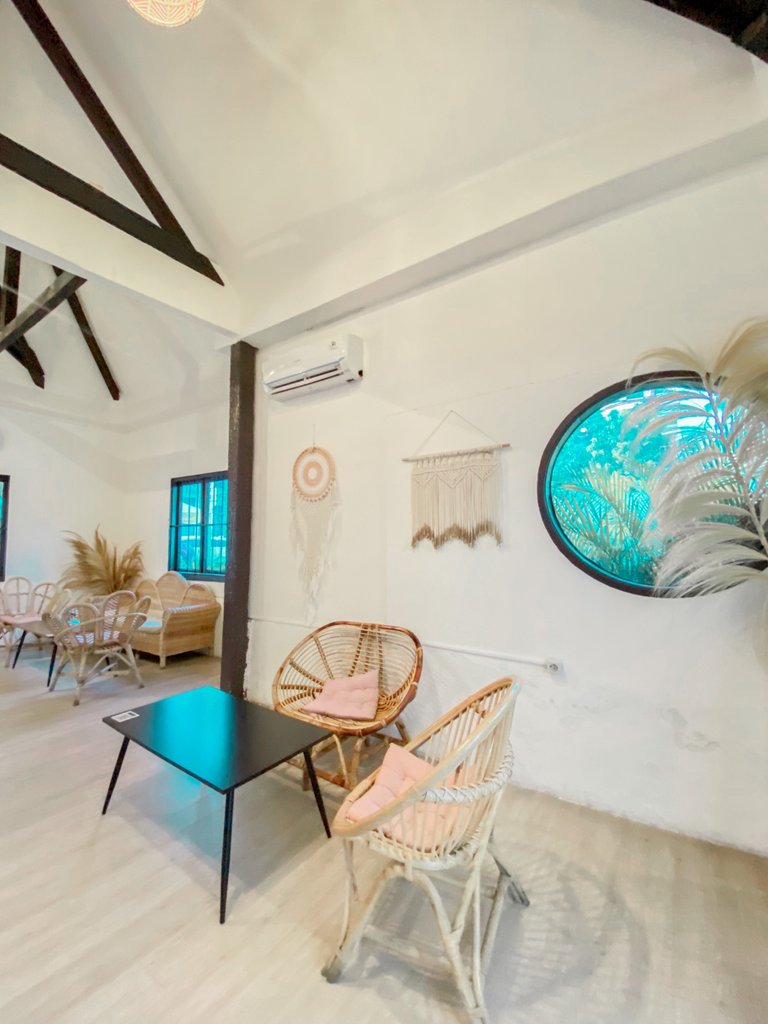 There are things that are really similar to Bali, namely one big black and white umbrella, then there are a few string knots around the umbrella. Making this coffee shop very much like Bali. Looks like I'll have to save more, because I want to go to Bali even more now!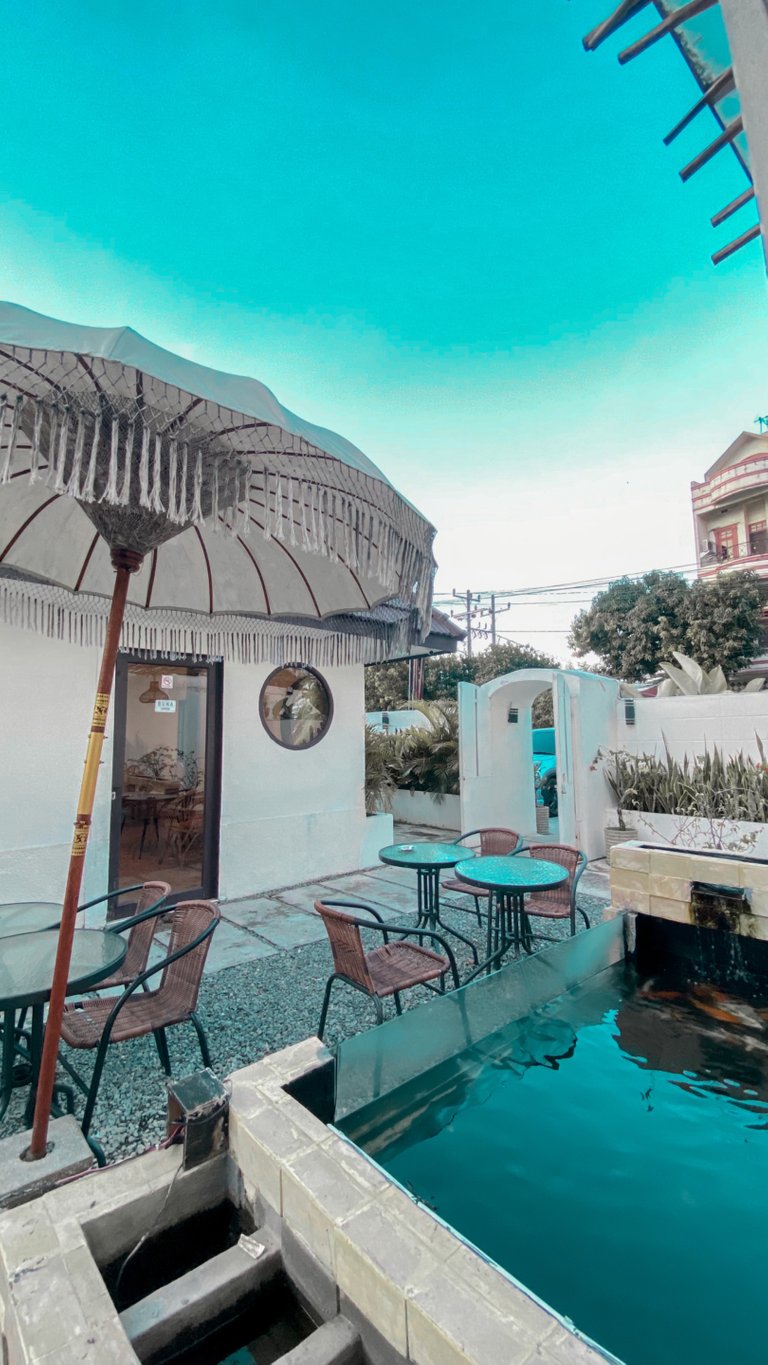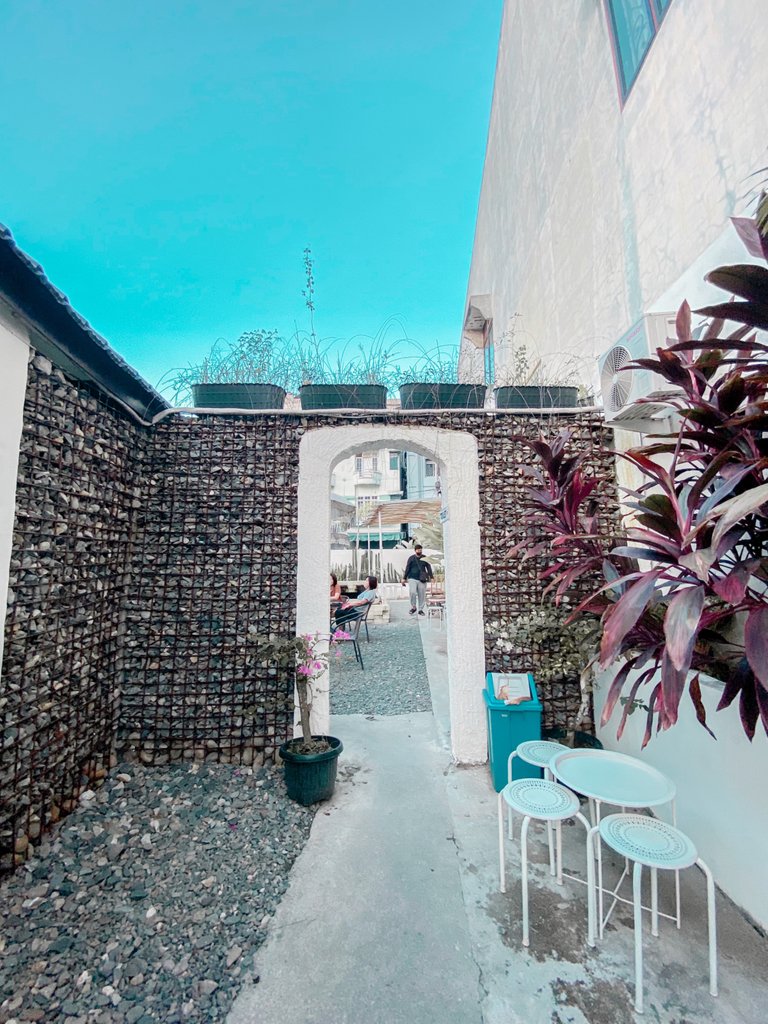 ---
---
Editing by Lightroom and VN iphone 11
---
---
---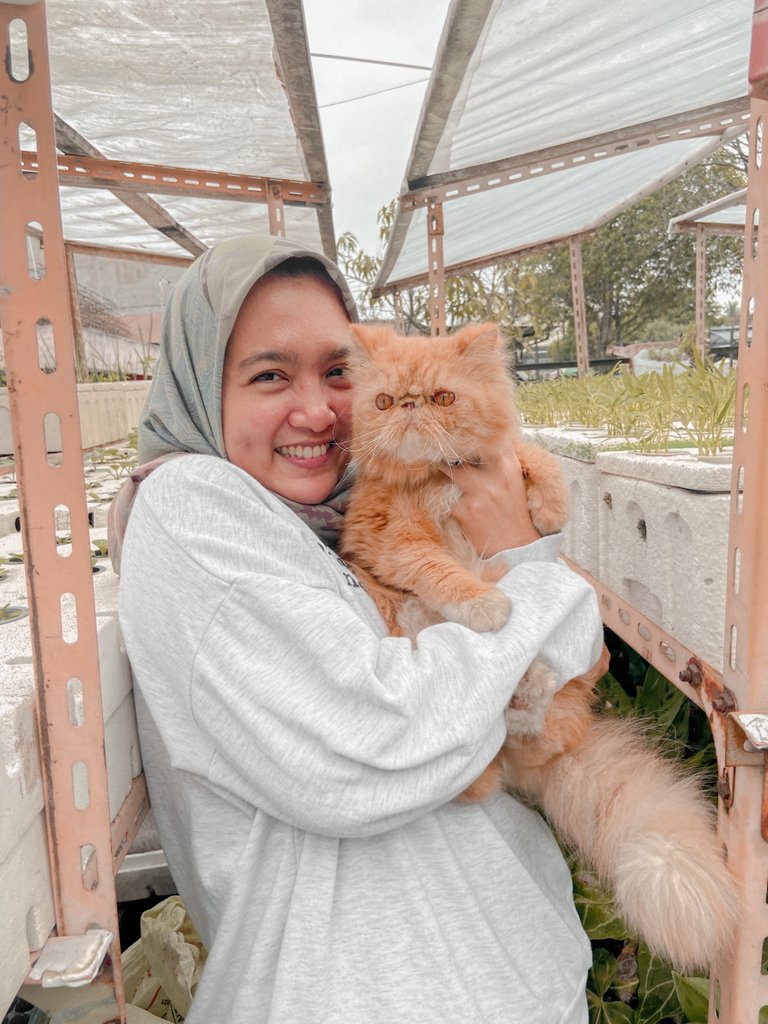 About Author
Annyeong yorobun! Welcome to wita's corner. Author is a full time housewife who loves to eat while writing. Enthusiasm to gardening and cooking. Like the exploration of new things and have many dream is unlimited. Always vote and give suggestions to advance this author.
If you like his content, don't forget to support me and leave a comment below. Make sure to keep read and watch my content. Thankyou so much :)

---
---