Tuntungan River Near My House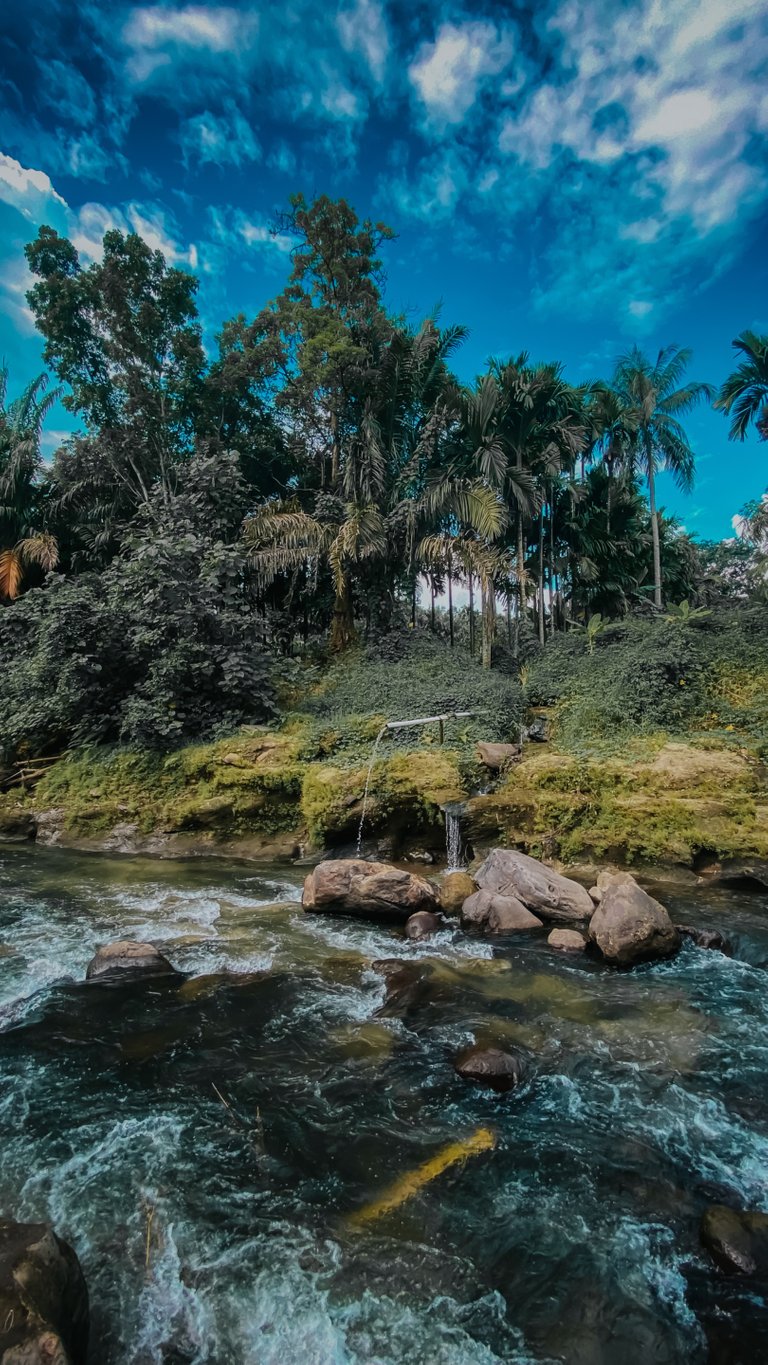 ---
---
Hello hive friends and community!
This time, I want to show you about my activity on this sunny Wednesday. Today made my mood a little bad because there was an obstacle, where the air conditioner (AC) in my room was broken and almost 2 hours the technician fixed it so that my house was a little messy. There's a lot of dust and repair residue that I need to clean up, so it's a bit of a hassle for me. In the end, I had to put off some work.
Actually I'm a little annoyed with the ac technician because he came late and I had to wait a long time. He was late for 1 hour, many reasons that made me a little bored, but what can I do, I really need his services to fix my AC. So, to make my messy mood happy again, I think I want to go around my house. It's been almost 3 years since I moved into this house, I've never been around the streets around my house. He said there are many rural views near here.
My house is 45 minutes from the city center, so it can be called the suburbs. House prices in the city center are very expensive, so we decided to buy a house in the suburbs because they are much cheaper. One of the reasons is because the congestion in the city center is very excessive, so the suburbs are an alternative if you want to live a quiet life from vehicle pollution.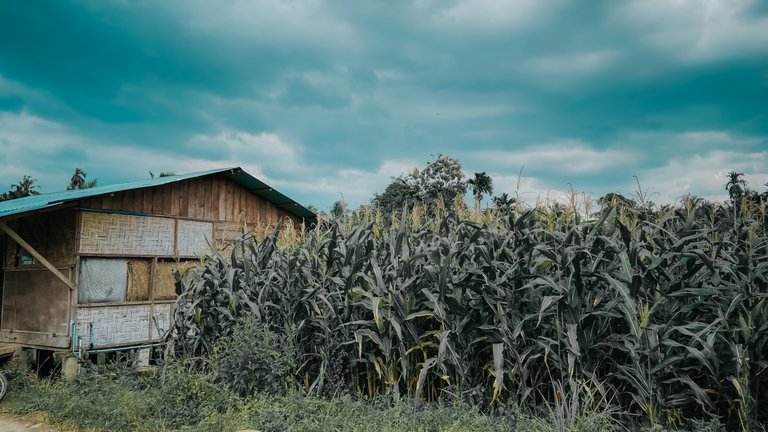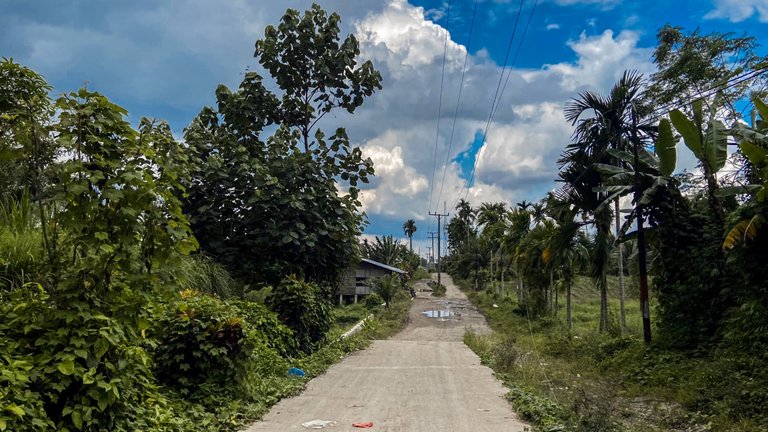 We live in an area called Tanjung Anom, located in the Deli Serdang district. My house only takes 1.5 hours to get to the highlands, Berastagi. One of the alternative roads to Berastagi can be through the main road which is right in front of my house. Because this area is close to the highlands, you can be sure the air is still fresh, easy to get a breeze and also the air is cooler than in the city area.
This area is also dominated by local farmers, many people who use their plots of land to grow vegetables such as spinach, kale, sweet potatoes and corn. The nice thing is if you buy vegetables here, we will get fresh vegetables and very cheap. Usually spinach weighing 500 grams is sold for only 0.4 dollars, or 5000 rupiah.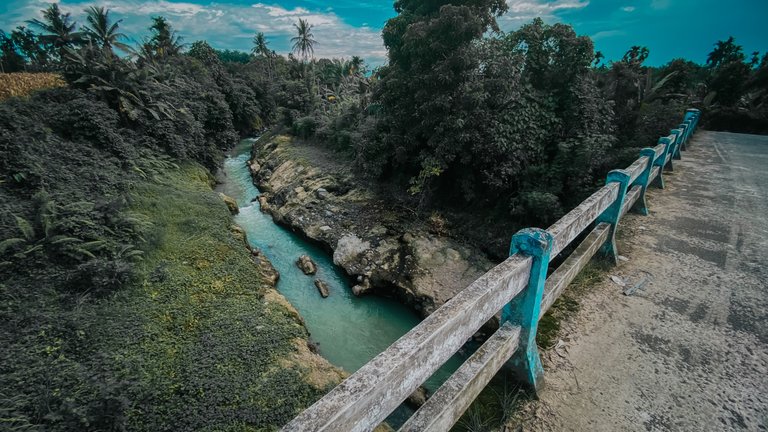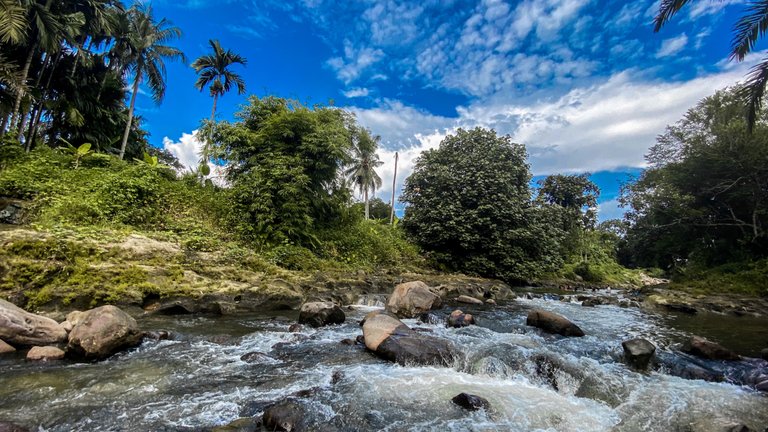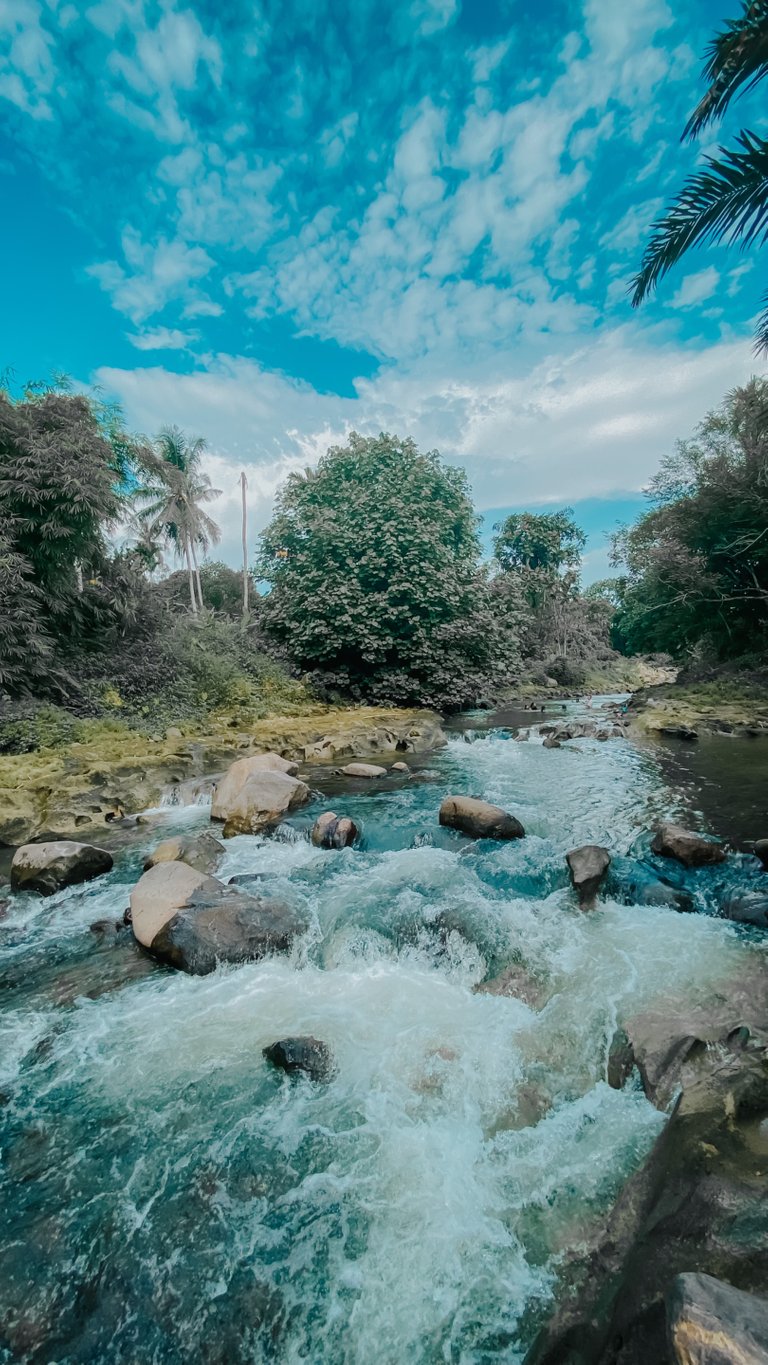 In addition, in the area where I live a lot of rivers. Tanjung Anom is surrounded by rivers originating from the mountains. The flow of the river from this mountain makes many bridges that connect this area with the city. So if all the bridges here are deer, then access to the city will be very difficult.
The river that surrounds this area actually has very clear water, but if it rains, then all the water will turn cloudy and brown. This is due to the rainfall that erodes the yellow soil and eventually becomes cloudy, besides that the Brastagi area is also under massive development. So, many trees and forests are cut down very brutally for personal gain.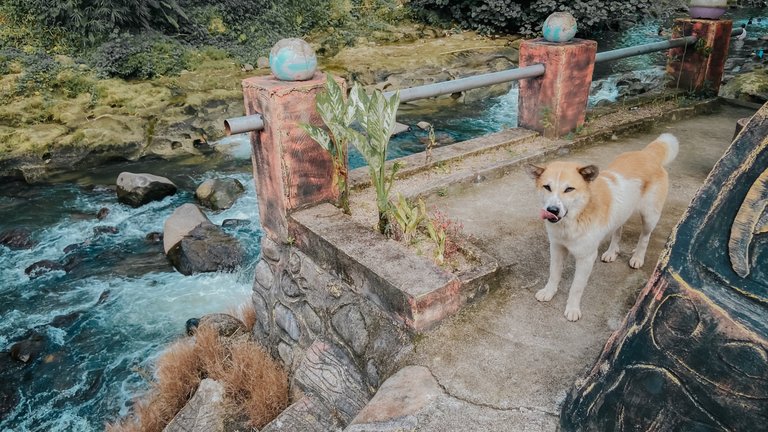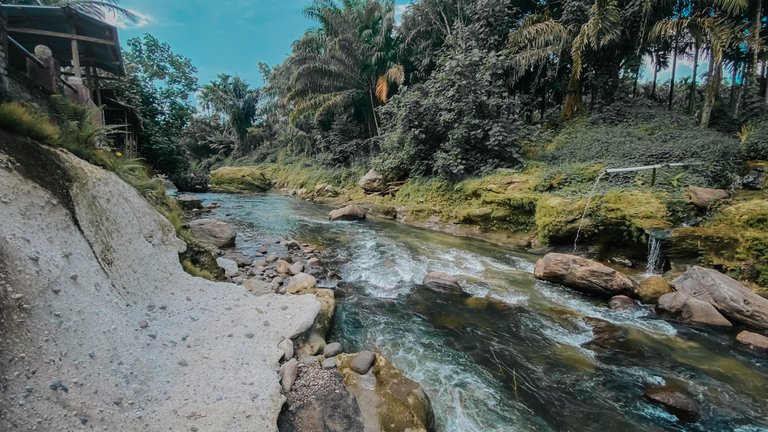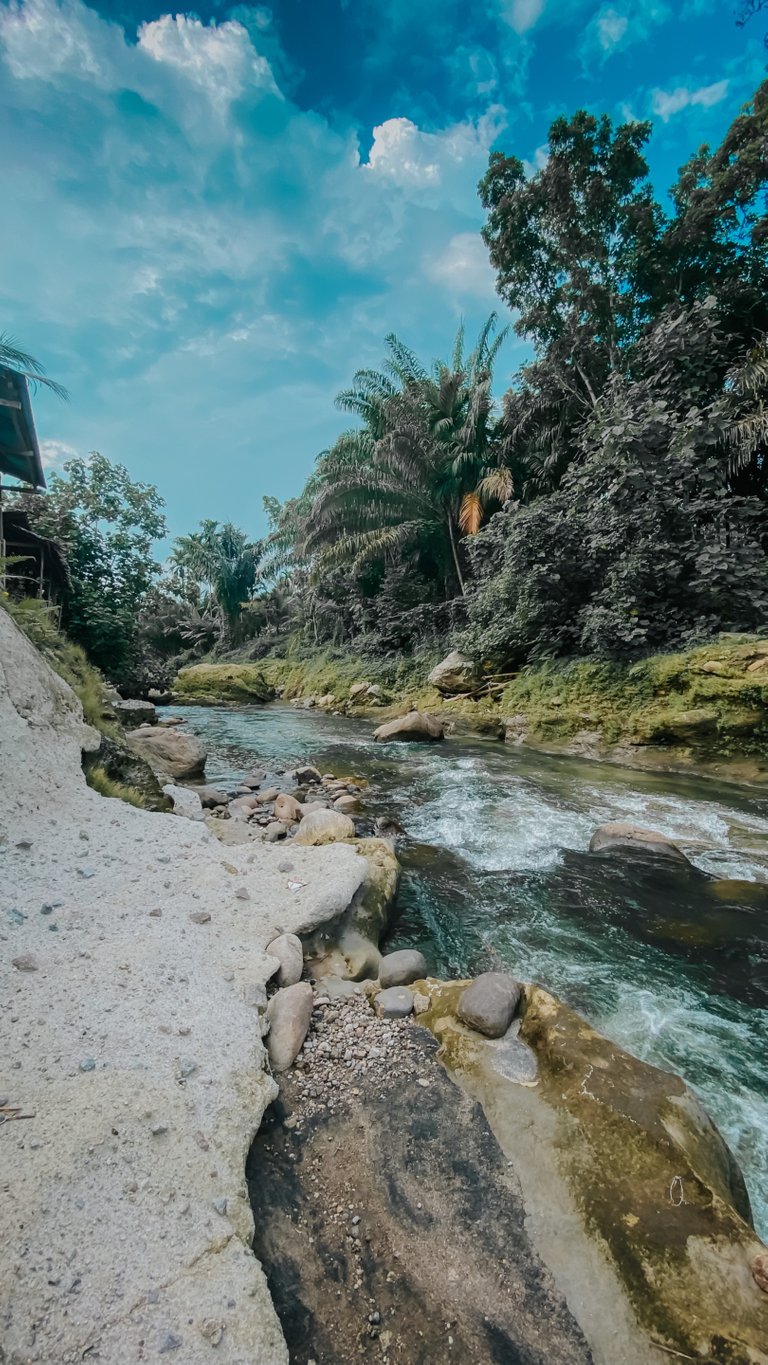 There was once a heartbreaking incident in this area. Exactly 2 years ago, my friend had a house close to mine, but his house was near the river. One night, heavy rain occurred in one night, the rain made the water discharge very heavy. Then there was a flash flood and drowned all the houses in the area, many victims died and the material loss was very large. Finally the area became empty because of the possibility that flash floods would occur again one day.
This river is called Tuntungan, not so beautiful but this is the only best river in the area where I live. This river is a large river and is often used as a bathing place and even many mothers wash clothes here. Washing clothes in a swift stream of water is very satisfying and also clean. Without having to pay more to pay for the water used.
---
See you the next time hive friends!
---
---
Editing by Lightroom and VN iphone 11
---
---
---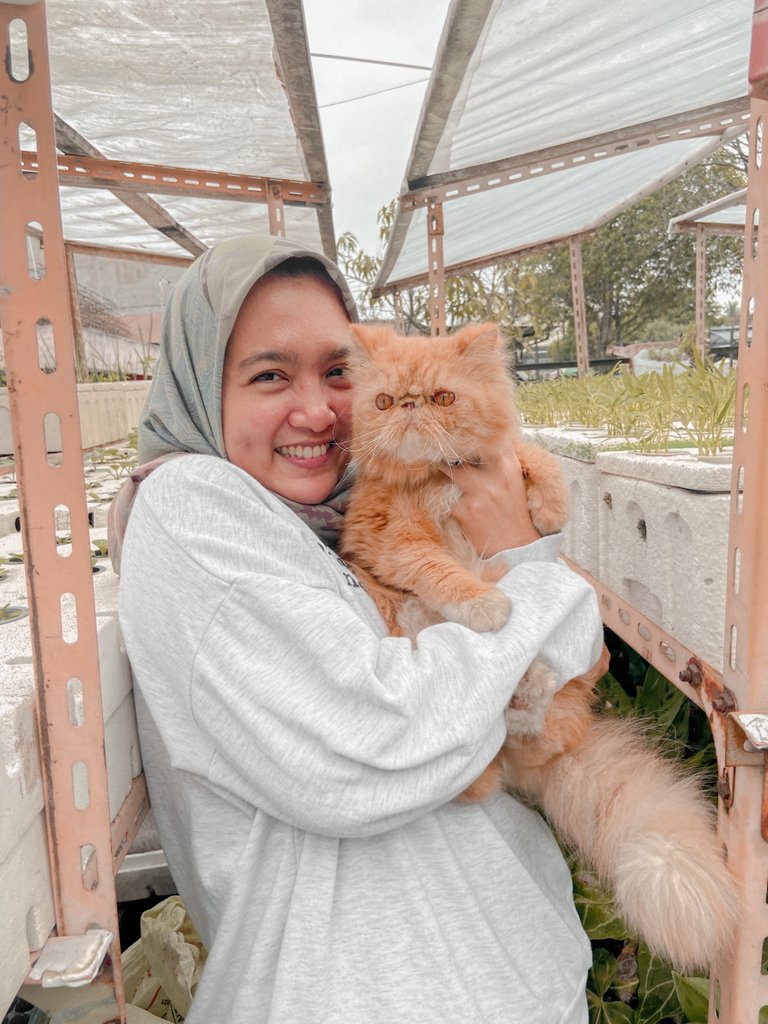 About Author
Annyeong yorobun! Welcome to wita's corner. Author is a full time housewife who loves to eat while writing. Enthusiasm to gardening and cooking. Like the exploration of new things and have many dream is unlimited. Always vote and give suggestions to advance this author.
If you like his content, don't forget to support me and leave a comment below. Make sure to keep read and watch my content. Thankyou so much :)

---
---