Paying off debt has never been so much fun - Baby Driver [ENG/ESP]
English
---
Owing a lot of money to a person is not very good to say, on the one hand it is somewhat acceptable if that person is someone you trust but if he is not someone you trust and besides that one of his hobbies is robbing banks can not be so feasible to say. As you can believe one of these two situations mentioned above is reflected in Baby Driver, a movie about robberies, cars, love and a bit of teenage plot that will lead the protagonist to make drastic decisions to save those around him and his life.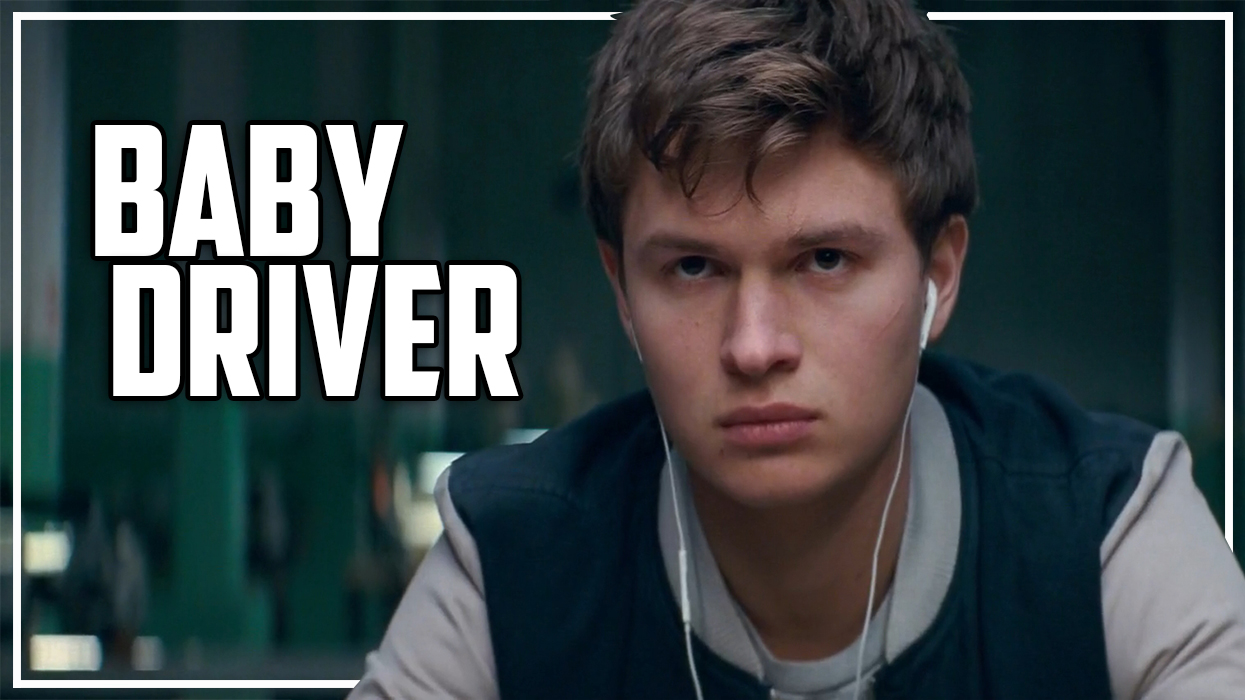 In Baby Driver we witness the story of Baby a young boy who is forced to use his skills on a car to pay off a debt in the world of crime but when he finishes paying his debt he will realize that it is not so easy to get out of that world so he will have to make his decisions as fast as he drives. Baby Driver is an entertaining movie, and I am obliged to say that I got into the scene a lot while watching it, normally I don't watch a movie and feel anguish because of the complicated life or death situation in which the characters find themselves but this time, Baby Driver managed to make me take a seat in the movie.
The film with four people in a red car, one of them is Baby, our protagonist, then we have a bank robbery and then the escape of these characters in the car to the rhythm of Bellbottoms. From the beginning of the movie more or less you get an idea of what the movie is like, personally I had my eye on this movie for a while and I really wanted to see it, so I can tell you that I liked it, the movie is very entertaining and for the lovers of Fast and Furious (at least of the first movies) I can tell you that you will like Baby Driver.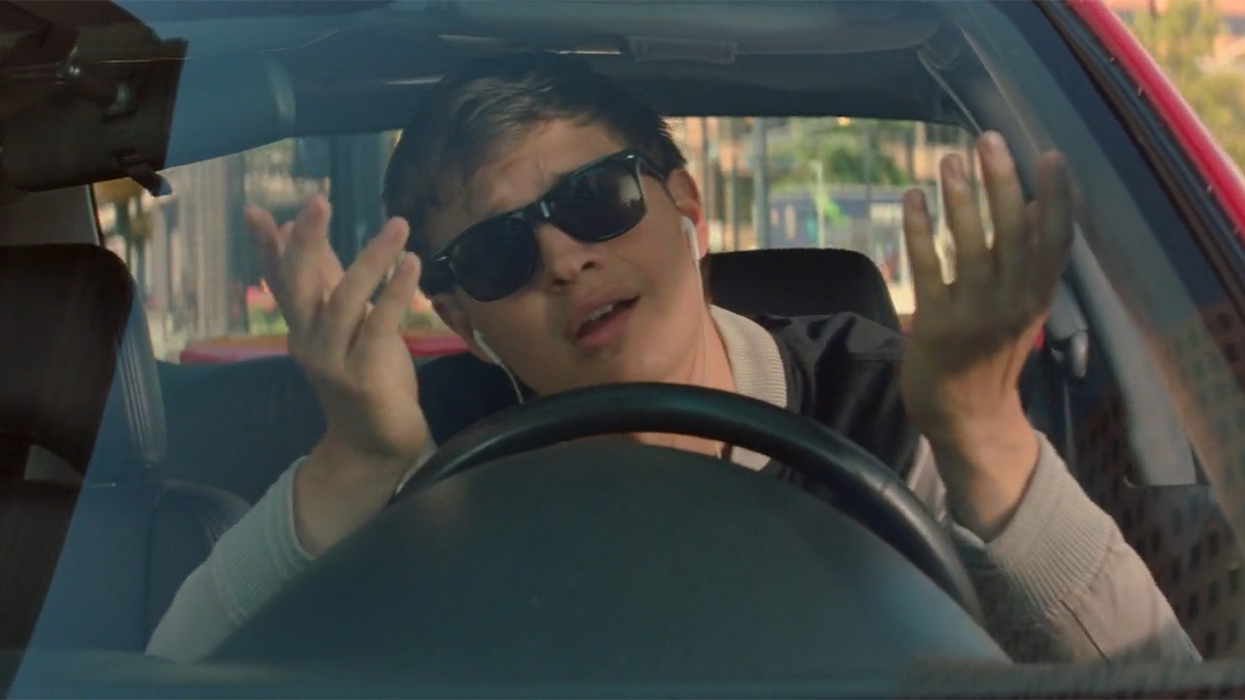 As I said before the movie is about Baby, this young man who drives the car to do the robberies and is listening to music all day long. One of the things I loved in this movie is the implementation of music in each of the scenes; Baby has tinnitus and his way of relieving the ringing in his ears is to drown it out with the music he listens to, although in terms of real health this may be worse, the fictional way they use for tinnitus I kind of liked.
We know Baby suffers from tinnitus and drowns out the tinnitus with music but Edgar Wright takes this to the next level, the moments I remember where the movie didn't have music are very few and I say that to put Baby Driver on a pedestal because, in my opinion, it's not close enough for that but the implementation of the songs in the scenes where Baby has to drive are amazing and the synchronization they have with the things that happen make you really feel like you're riding in the car with Baby.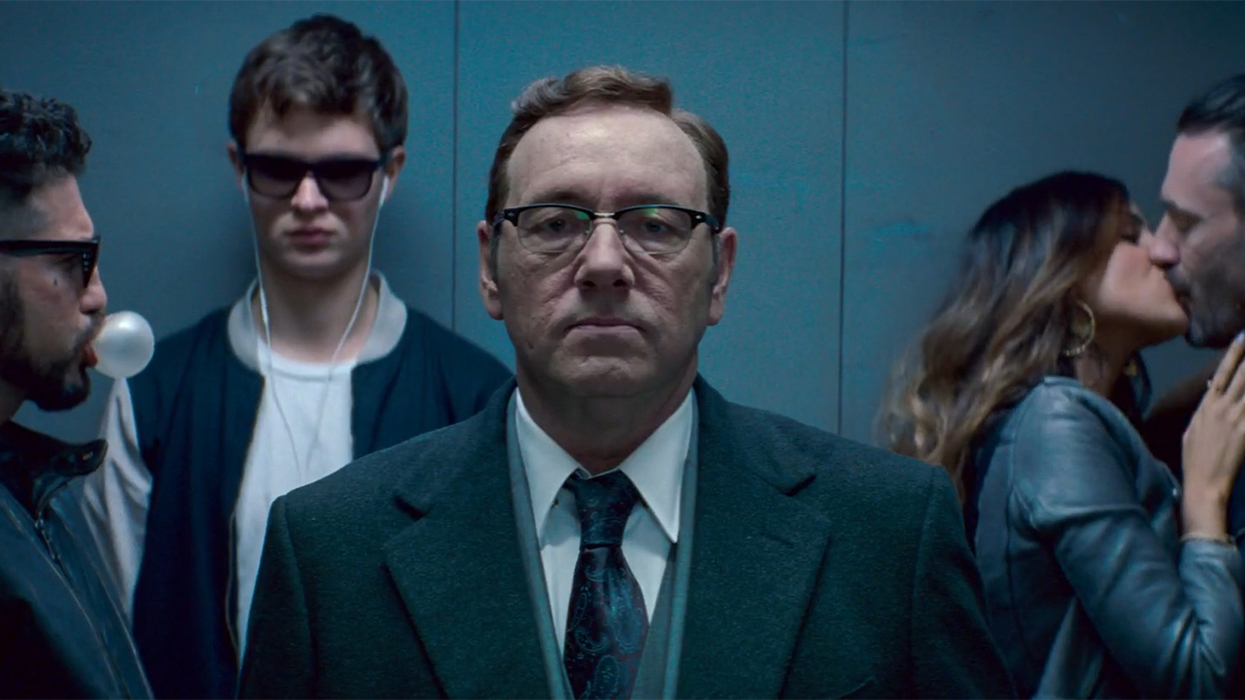 Like every movie Baby Driver has different sub-plots and one of them, I think, is the most outstanding and that is Baby's relationship with Debora. For many people it may seem like a superficial romance that only arises because somehow they both have things in common with each other but for me it works, just like that, I'm not saying it's the best relationship written by the best screenwriter in the world but for Baby Driver it works, a little romance is needed for young Baby and to add a little more of the cliché factor that we love so much, well there it is and we don't have to look far.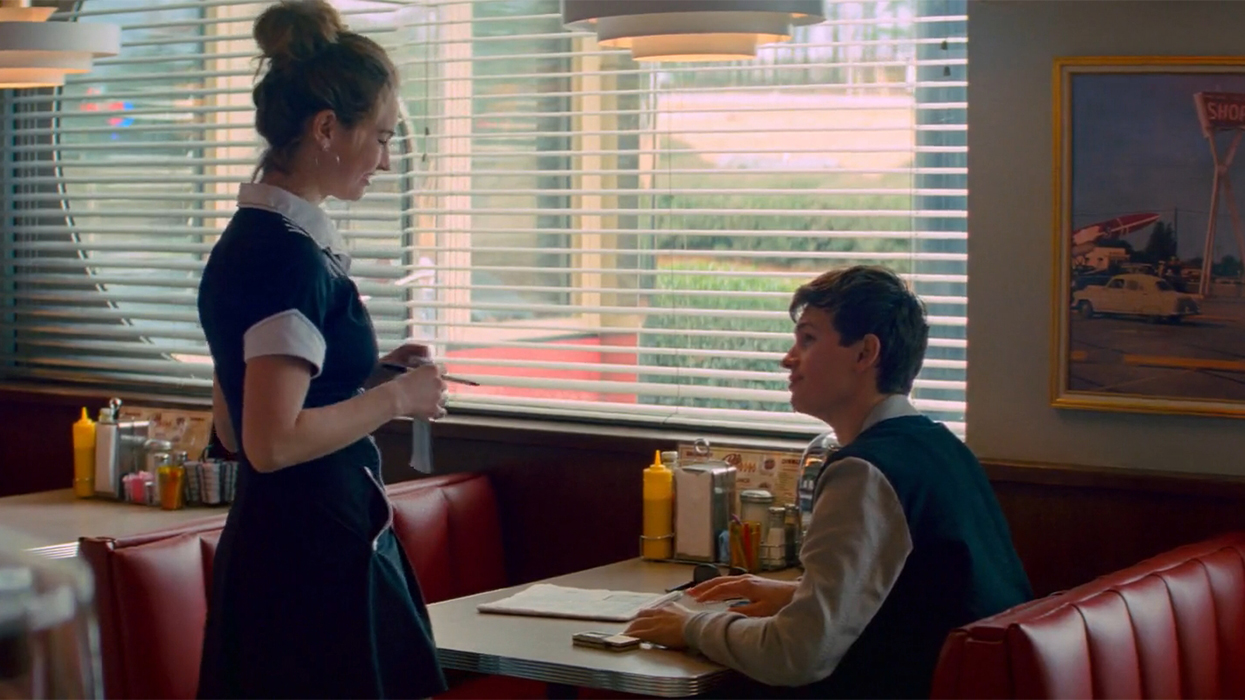 The movie, as much as I liked it, does have some mistakes that if you pay attention you would think that these people wouldn't last a day in the real world. At the beginning of the movie we notice that Baby is not wearing any kind of gloves, after the chase ends they abandon the car in the parking lot of a building and take another car, the funny thing is that Baby was not wearing gloves so as not to leave his fingerprints on the car and they leave it parked with the doors open. I would like to think that when this kind of thing happens in the movie there are other characters who take care of the cars they leave behind while they run away from the police because I find it hard to believe that they don't know who the driver of these robberies is.
Buddy as the villain in all the final part of the movie I see him as a bit far-fetched, I mean, I do see it a bit necessary that he wants to take revenge on Baby for making Darling die in a shootout but after surviving a shootout and appearing so many times the way we saw him, I don't know why, but it reminds me of a super villain of a superhero comedy. I don't know why it gave me that impression, let me know what you think.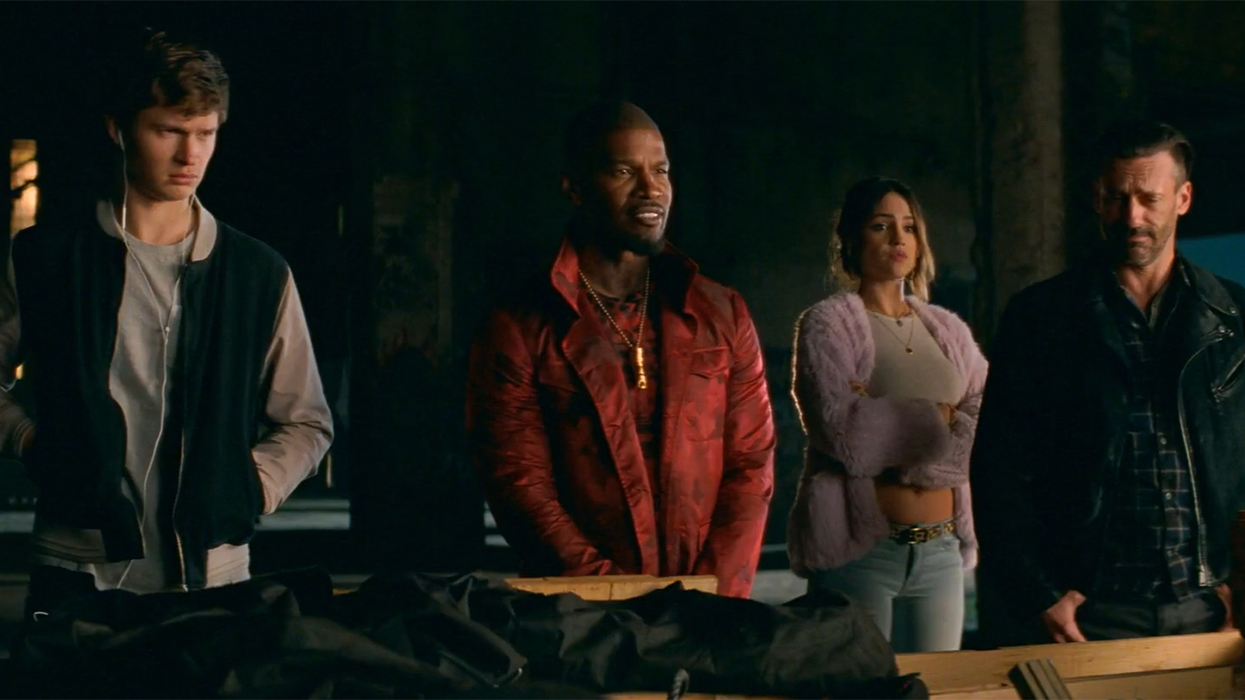 Baby Driver is a good movie, full of cars, a bit of shooting, teenage romance and chases, although it has its problems that can become a little obvious if we take full attention to detail can entertain but we have that little pebble in the shoe. As I mentioned before in this movie they play a lot with the songs in each scene and in some of them we can hear the buzz that Baby has, one of the things I liked the most about the movie. I recommend that you see it, it is entertaining and you lose nothing by watching it.
---
The screenshots used in this post were taken by me.

Español
---
Deberle mucho dinero a una persona no es muy bueno que digamos, por una parte es un poco aceptable si dicha persona es alguien de confianza pero si no es alguien de confianza y aparte de eso unos de sus pasatiempos es robar bancos no puede ser tan factible que digamos. Como pueden creer una de estas dos situaciones mencionadas la vemos reflejada en Baby Driver, una película sobre robos, autos, amor y un poco de trama adolescente que llevará al protagonista a tomar decisiones drásticas para salvar a los que lo rodean y su vida.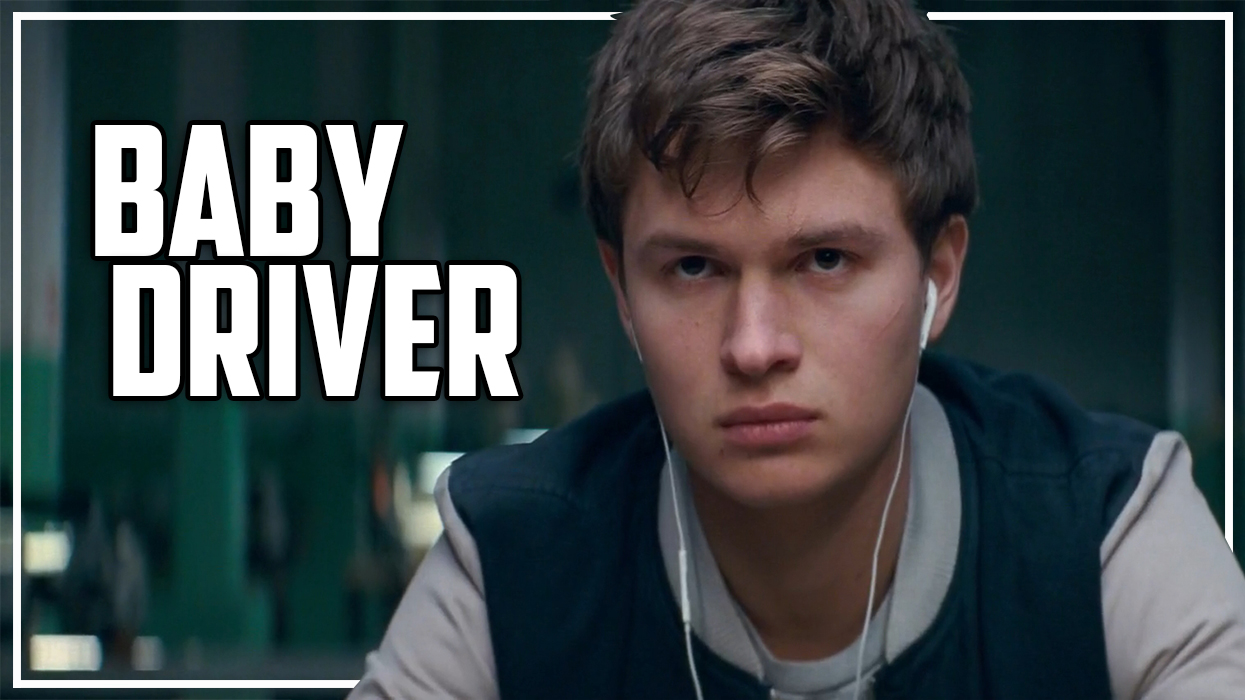 En Baby Driver presenciamos la historia de Baby un muchacho joven que se ve obligado a usar sus habilidades sobre un auto para saldar una deuda en el mundo del crimen pero cuando termine de pagar su deuda se dará cuenta que no es tan sencillo salirse de ese mundo por lo que tendrá que tomar sus decisiones tan rápido como conduce. Baby Driver es una película entretenida, y me veo en la obligación de decir que entre mucho en escena mientras la veía, normalmente no me pasa que veo una película y siento angustia por lo complicado de la situación de vida o muerte en la que se encuentren los personajes pero esta vez, Baby Driver logro hacer que yo tomara un puesto es la película.
La película con cuatro persona en un auto rojo, una de ellas es Baby, nuestro protagonista, seguidamente tenemos el atraco a un banco y luego la huida de estos personajes en auto al ritmo de Bellbottoms. Desde ese inicio de película más o menos te vamos teniendo una idea de cómo es la película, personalmente tenía un tiempo con el ojo puesto en esta película y tenía muchas ganas de verla, así que de una buena vez les digo que me gusto, la película es muy entretenida y para los amantes de Rápidos y Furiosos (por lo menos de las primeras películas) les puedo decir que Baby Driver les va a gustar.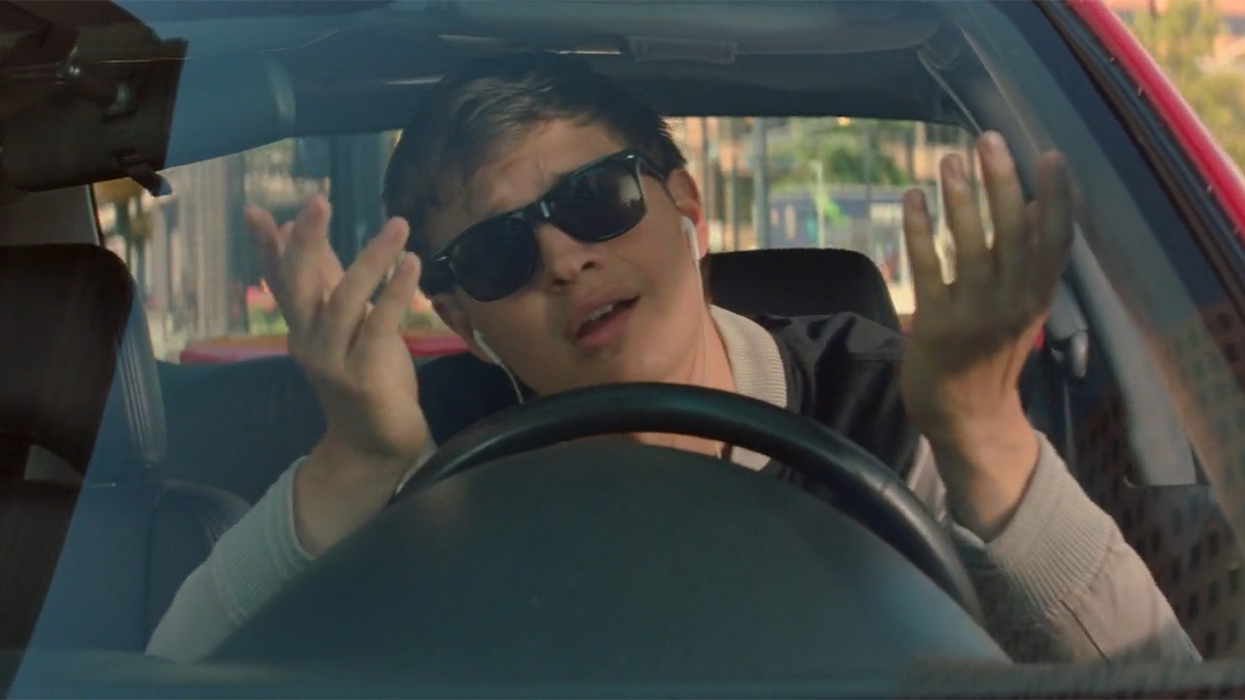 Como dije antes la película va sobre Baby, este joven que conduce el auto para hacer los robos y está todo el día escuchando música. Una de las cosas que ame en esta película es la forma en la que usan la música en cada escena; Baby tiene tinnitus y su manera de aliviar el zumbido en sus oídos es ahogándolo con la música que escucha, aunque en cuanto a términos de salud reales esto puede ser peor, la manera ficticia que usan para el tinnitus de cierta forma me gusto.
Sabemos que Baby sufre de tinnitus y que ahoga el zumbido con la música pero Edgar Wright lleva esto al siguiente nivel, los momentos que recuerdo en que la película no tuviera música son muy pocos y lo digo por colocar Baby Driver en un pedestal porque, en mi opinión, no esta tan cerca para eso pero la implementación de las canciones en la escenas donde Baby tiene que conducir son asombrosas y la sincronización que tienen con las cosas que pasan hacen que de verdad sientas que vas en el auto junto a Baby.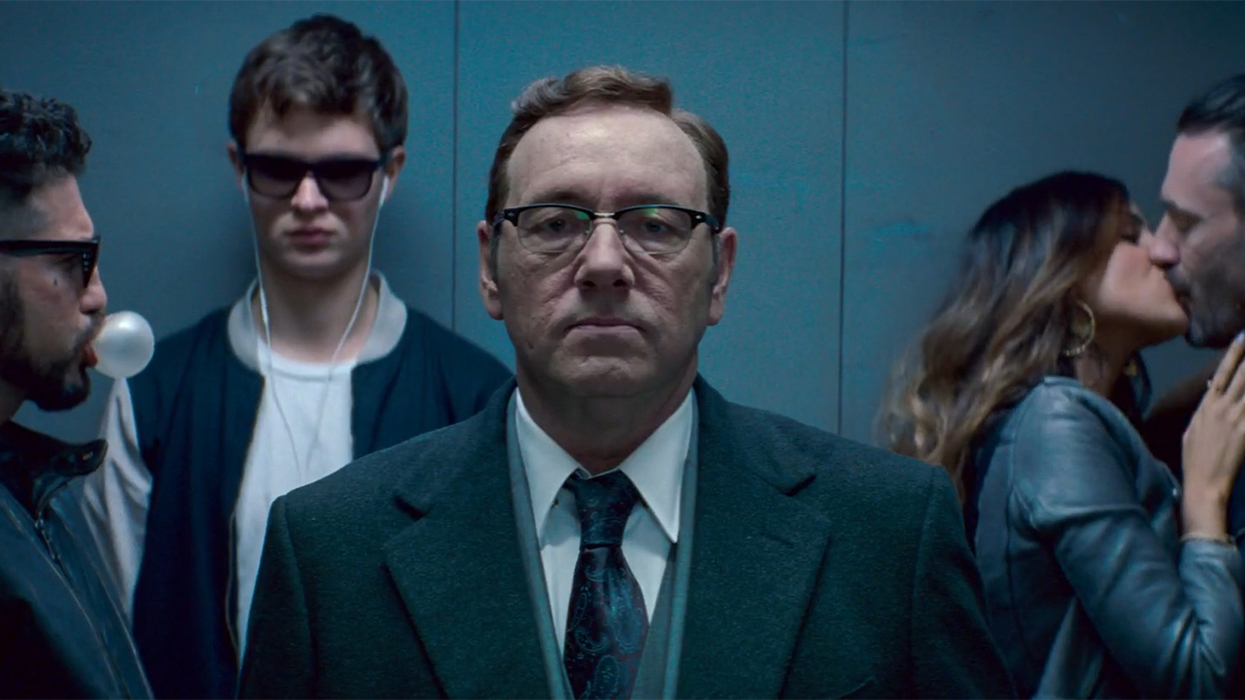 Como toda película Baby Driver tiene diferentes sub-tramas y una de ellas, creo yo, es la más resaltante y es la relación de Baby con Debora. Para muchas personas puede parecer un romance superficial que solo surge porque de alguna forma ambos tienen cosas en común con el otro pero para mí funciona, así sin más, no digo que sea la mejor relación escrita por el mejor guionista del mundo pero para Baby Driver funciona, se necesita un poco de romance para el joven Baby y para agregarle un poco más del factor cliché que tanto nos gusta, pues ahí está y no tenemos que buscar mucho.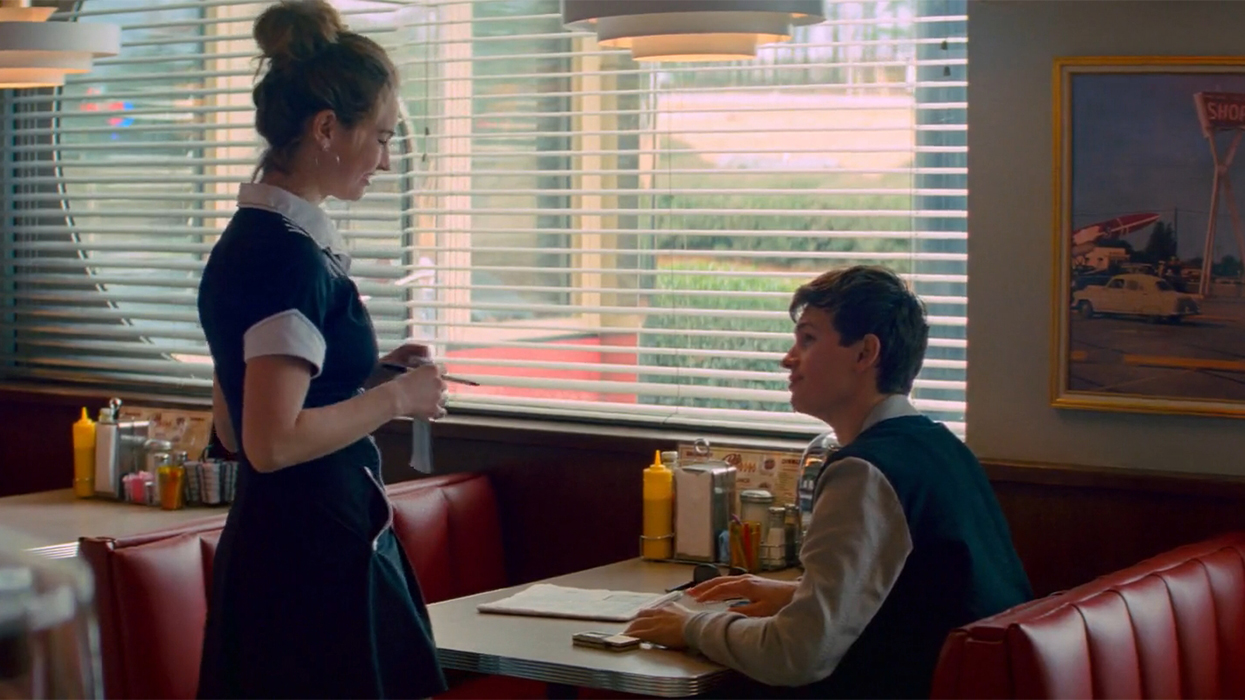 La película, por mucho que me haya gustado, sí tiene ciertos que errores que si prestas atención llegarías a pensar que estas personas no durarían ni un día en el mundo real. Al inicio de la película notamos que Baby no lleva puesto ningún tipo de guantes, después que termina la persecución abandonan el auto en el estacionamiento de un edificio y toman otro auto, lo curioso de todo es te asunto es que, precisamente, Baby no llevaba guantes para no dejar sus huellas en auto y lo dejan estacionado con la puertas abiertas. Quiero pensar que cuando suceden este tipo de cosas en la película hay otros personajes que encargan de los autos que dejan mientras que huyen de la policía porque veo poco creíble que no sepan quién es el conductor de esos robos.
Buddy como el villano en todo la parte final de la película lo veo como un poco rebuscado, digo, si veo un poco necesario que quiera vengarse de Baby por hacer que Darling muera en un tiroteo pero tras sobrevivir a un tiroteo y aparecer tantas veces de la manera en la que lo vimos, no sé por qué, pero me hace recordar a un súper villano de una comedia de superhéroes. No sé por qué me daba esa impresión, díganme ustedes que opinan.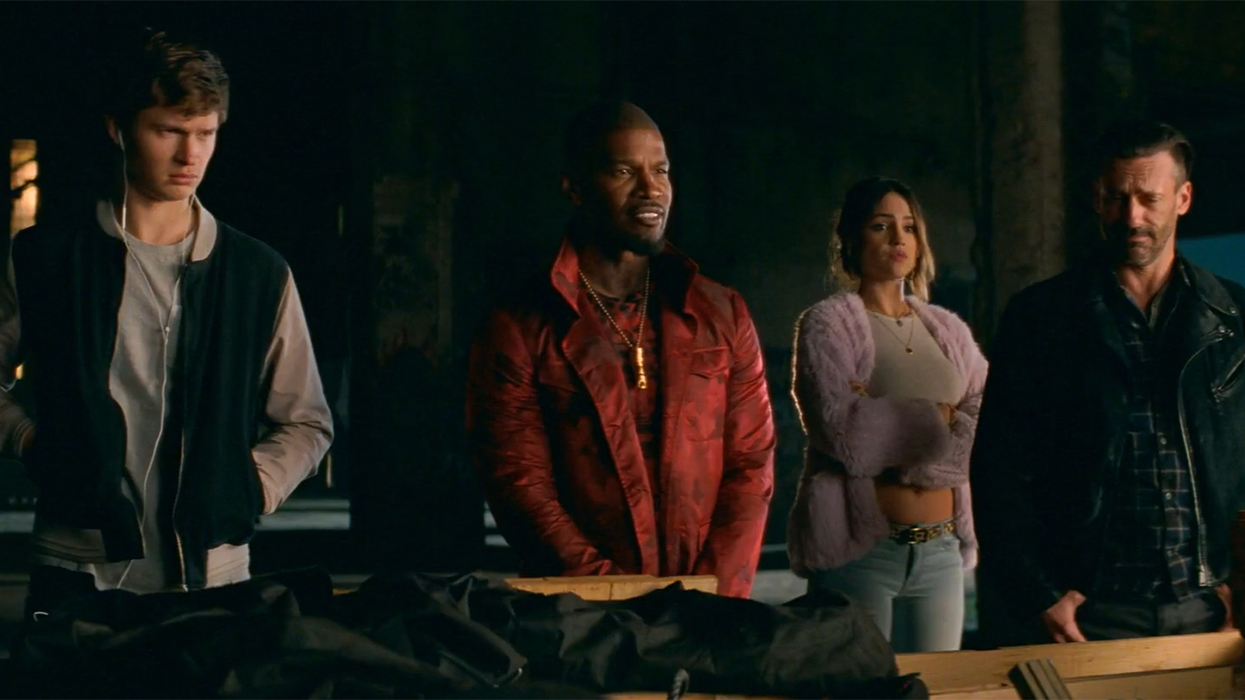 Baby Driver es una buena película, llena de autos, un poco de tiroteos, romance adolescente y persecuciones, aunque tenga sus problemas que pueden llegar a ser un poco evidentes si tomamos total atención a los detalles puede entretener pero tenemos esa pequeñita piedrecita en el zapato. Como mencione anteriormente en esta película se juega mucho con las canciones en cada escena y en algunas podemos escuchar el zumbido que tiene Baby, una de las cosas que más me gustaron de la película. Recomiendo que la vean, es entretenida y no pierden nada viéndola.
---
Las capturas usadas en este post fueron tomadas por mí.

---
---