Pixelart: Splinterlands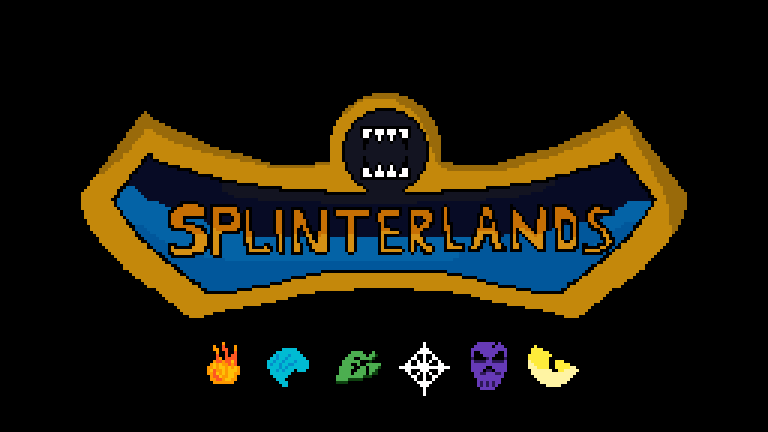 SPLINTERLANDS LOGO
My Pixelart version of the Splinterlands' logo. The inspiration of this animation is the loading screen of every game. Usually online games have a loading screen that includes their logo and a little bit of loading/ waiting animation. Just like the shinning effect that I did.
PROOF OF WORK
I started on the outline of the logo.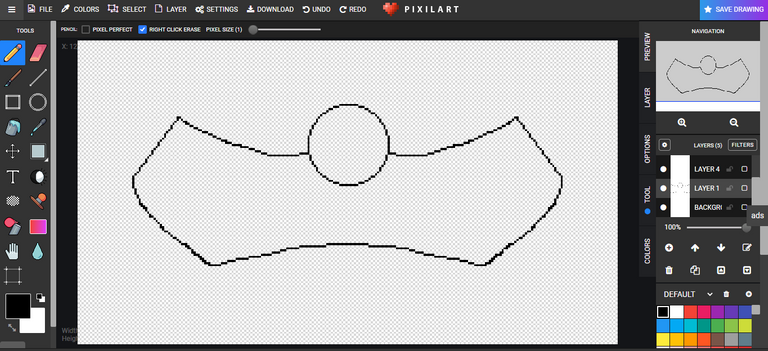 Creating the outline of the details.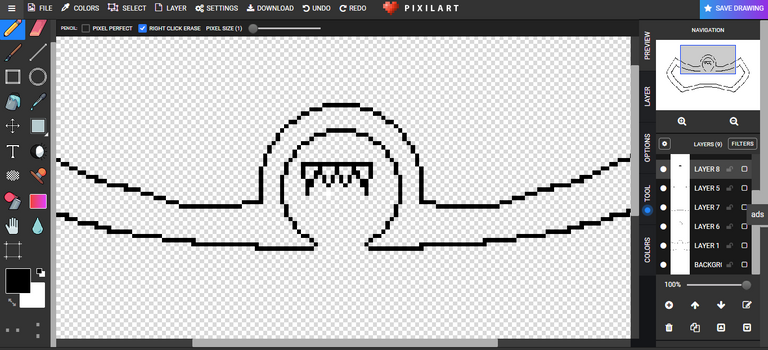 I selected the first outline and then I duplicated it and then changed its orientation.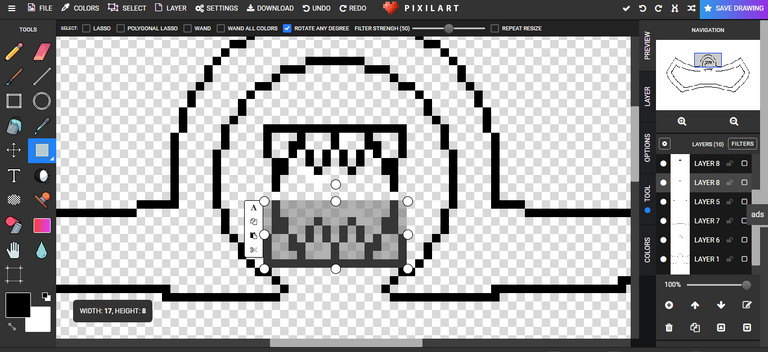 Creating the outline of the letters.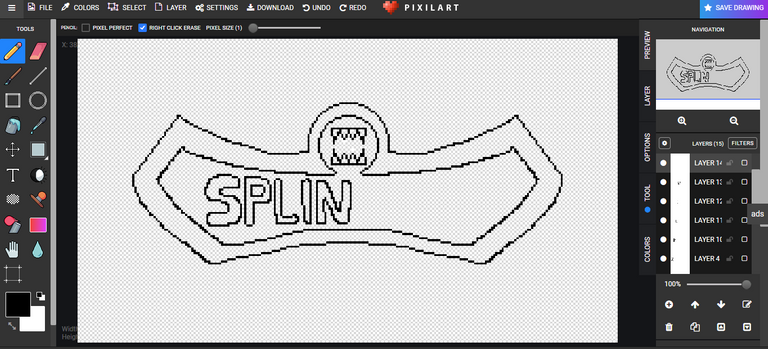 Adjusting its size.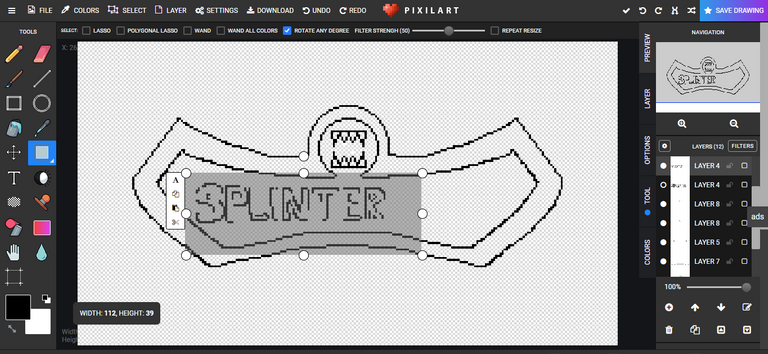 SPLINTERLANDS letters is now complete.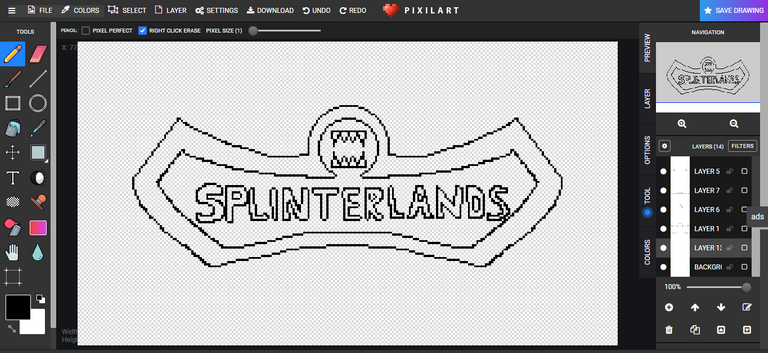 COLORING PART
Coloring the outer outline of the logo.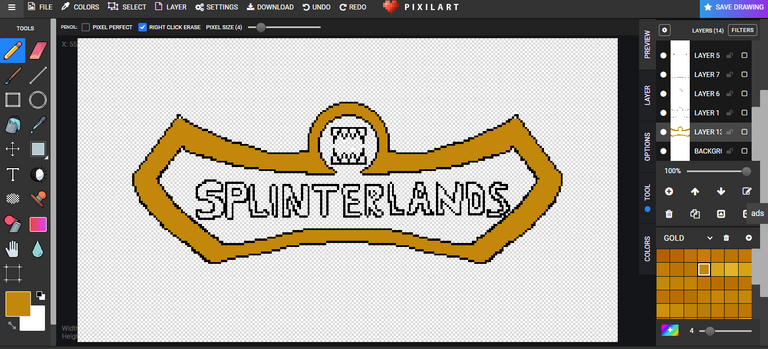 Coloring the letters with different shade.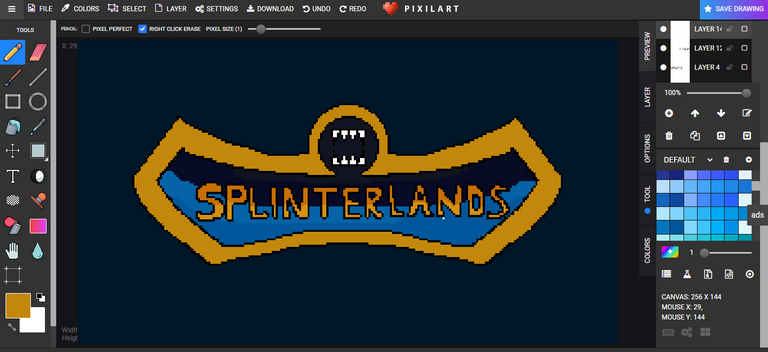 Shadings and shadows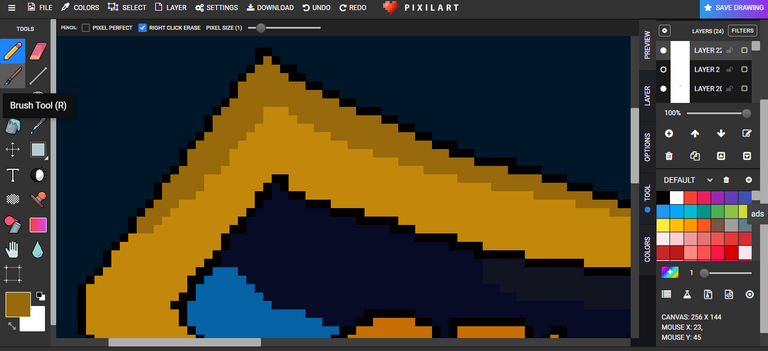 Creating the different splinters/ Elements: Fire, Water, Earth, Life, Death, Dragon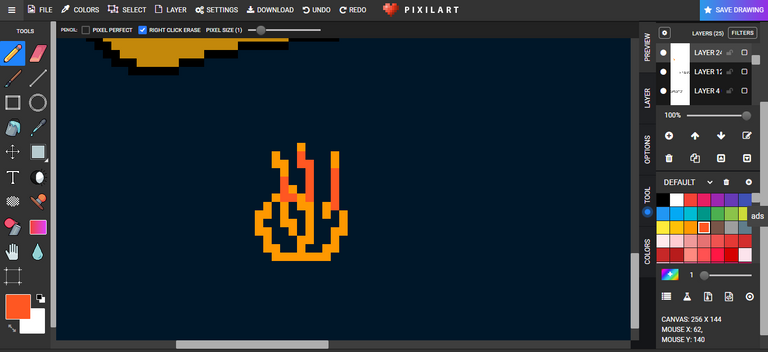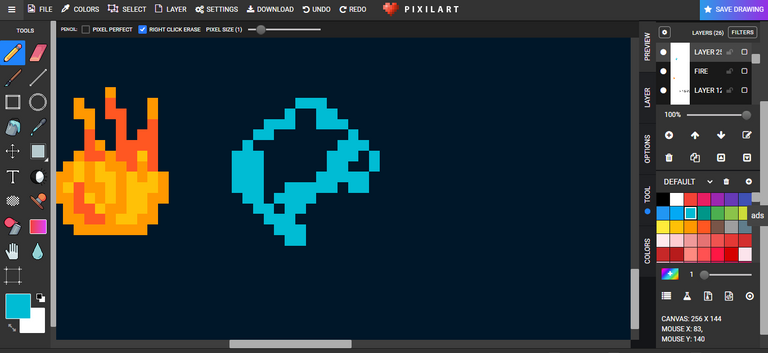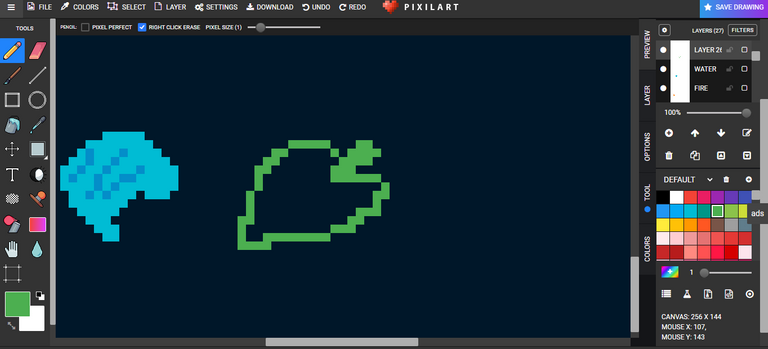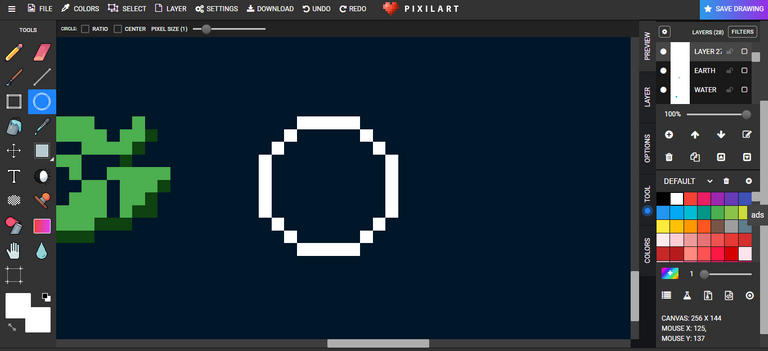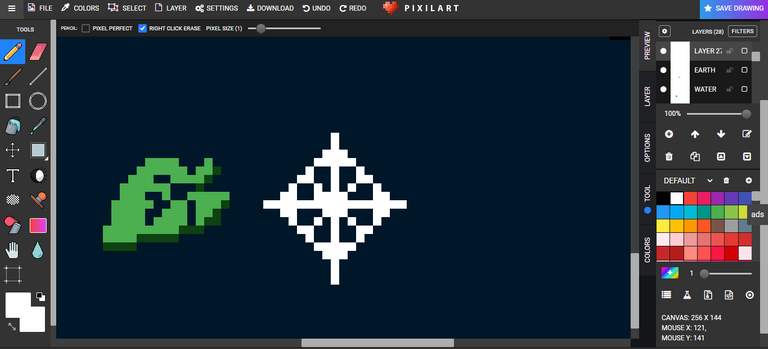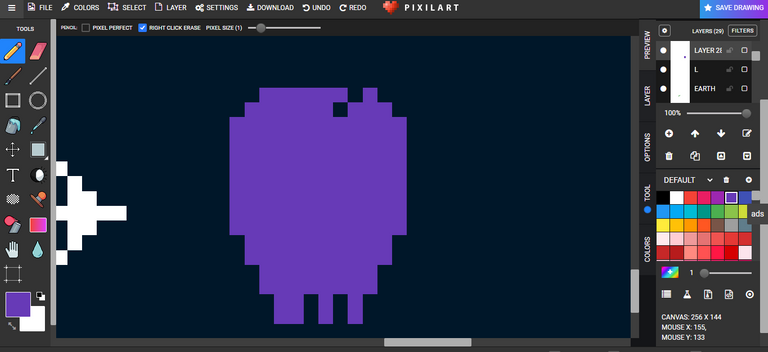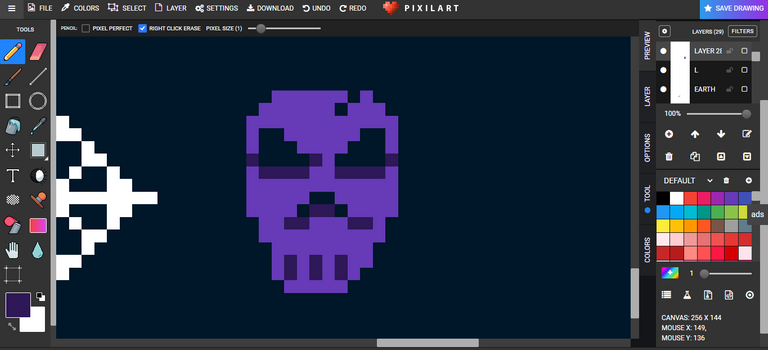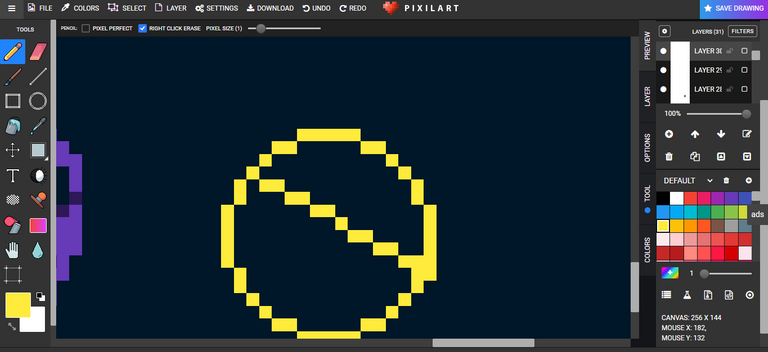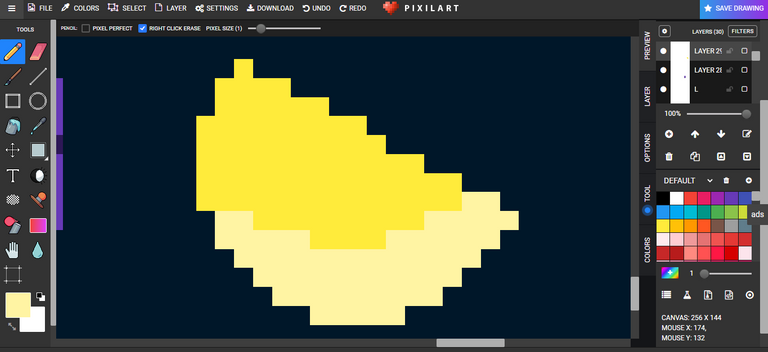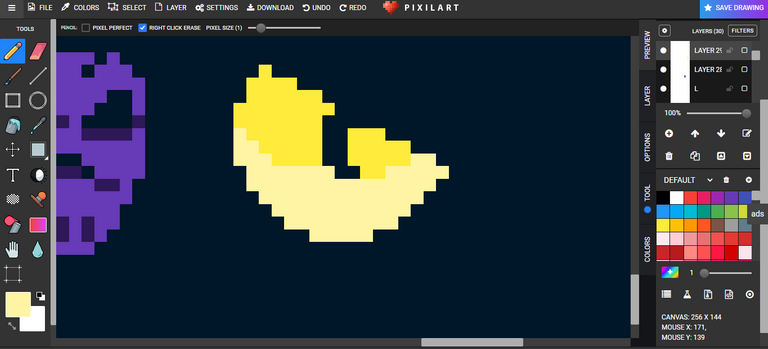 The Elements are now done.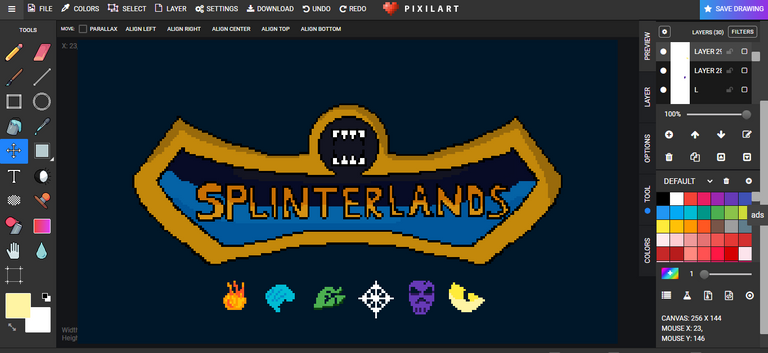 Animation Part. Creating a long diagonal line for the shinning effect.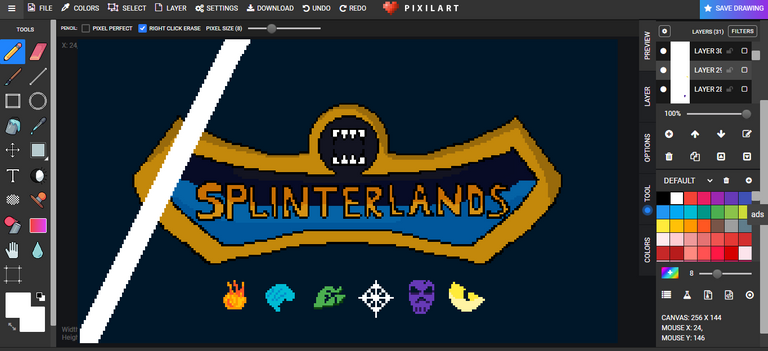 Adjusting its opacity.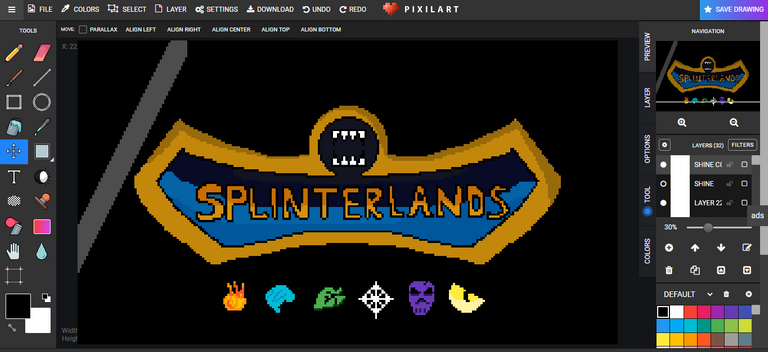 Moving the diagonal on each frame. Then erasing the excess part.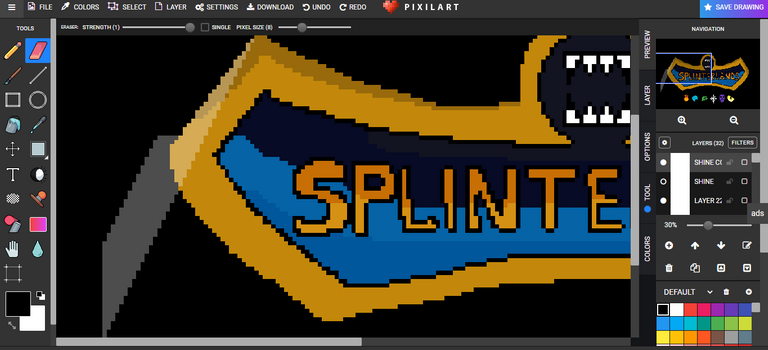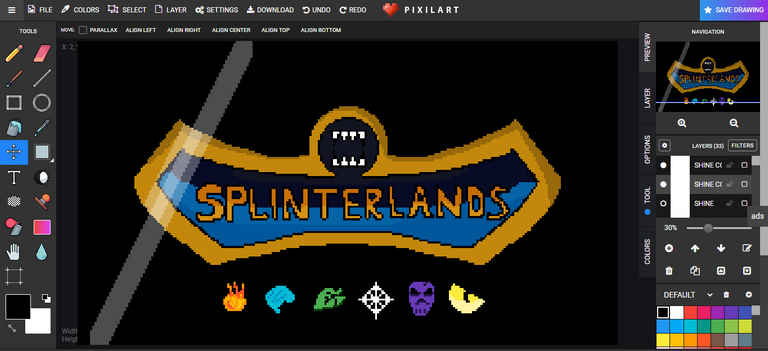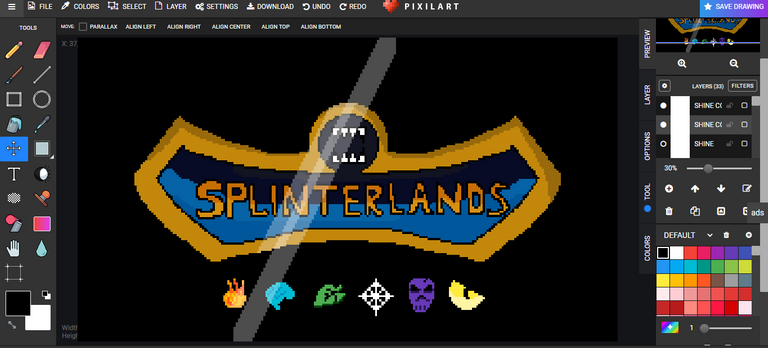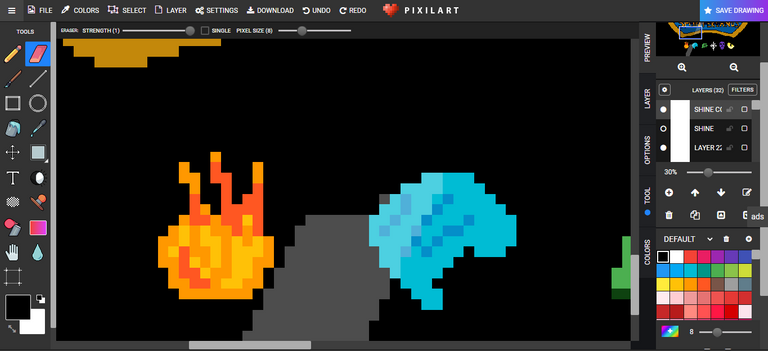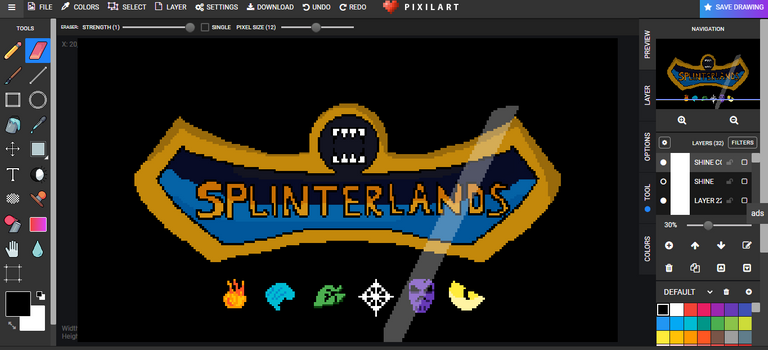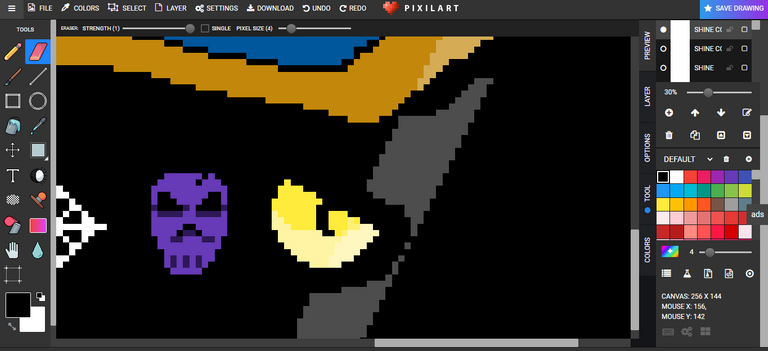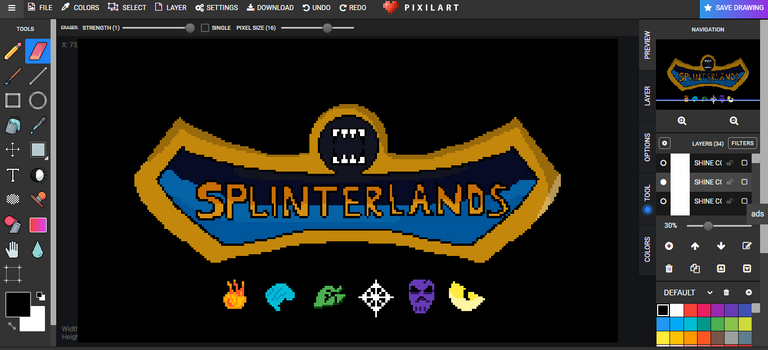 ---
---