My daily rewards for making earth splinter quest in Gold I

Welcome Guys!
Finally I got quest, which I really like to do, especially in Gold League. With Llama and Eastwood summoners making this quest chilling me out.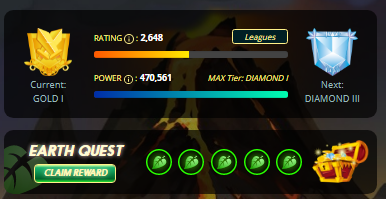 As you see during making this quest I have less than 500k power and I no need more, because my goal is to be diamond I not chasing champion. Playing in gold in first day of season will be more easier for me than playing in diamond. I not have all key cards maxed, but I have them for gold league. So farming dec tokens after season reset is more comfortable for me in Gold.
Why I want start season from Gold League?
Another thing is that I can participate in Silver League Tournaments. If I would be a Diamond even for a few games, then my entry price will sky rocket from 6.25 SPS to 125 SPS for entry.


That's a really something I want not to see. That is my main reason, why I decided to be max in Diamond. Another reason is paying fee in guild. Champions pays 2k per season, diamond players 1k. If I gonna be a champion I think I can be a Champion for maybe one day maybe max 2 days at end of the season, which is totally not worth for me.
Rewards
Let's check rewards for this quest.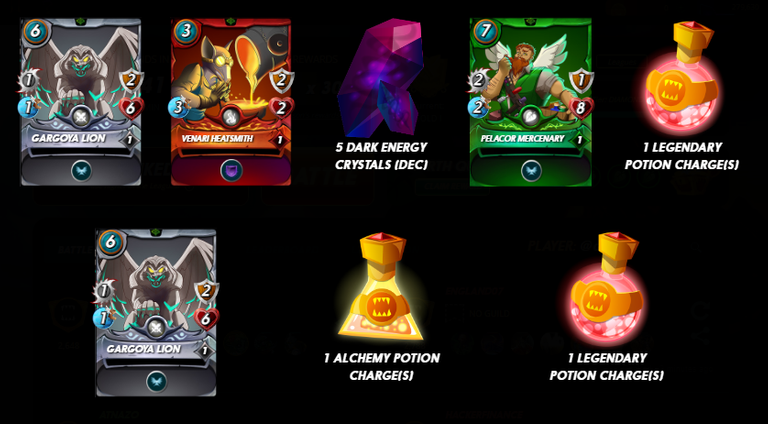 Only 8 chests to open, because this time I not had quest potion.
Rewards was really poor with half of the potions and rest of common cards.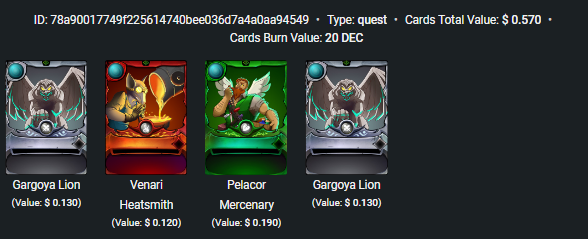 Without quest potion even making 1$ from rewards is a achievement xDD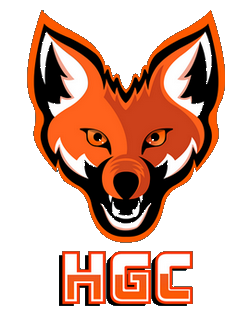 ---
---