Splinterlands - 4 Gladius cases opening. We won guild brawl and we looted over 7k merits!
Welcome Guys!
in this video I open 4 packs. This is reward for guild brawl, which we won. I got over 7k merits for winning brawl with our guild.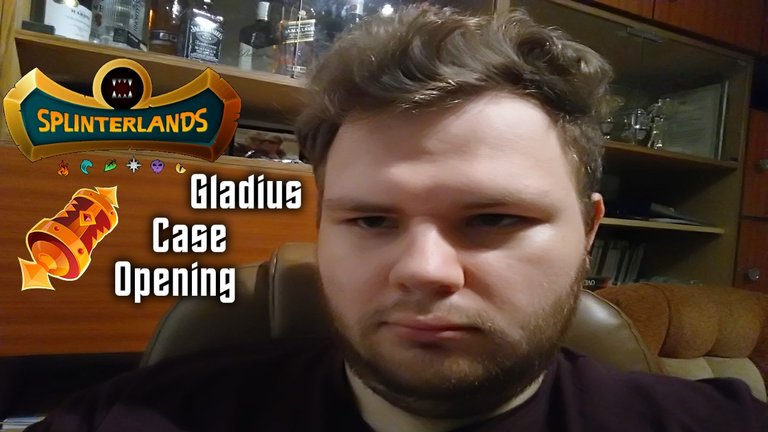 This is result of last guild brawl!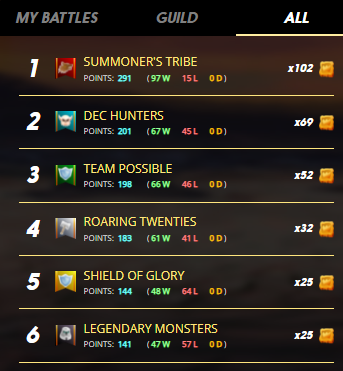 We had 30 wins more than second place. That show our dominance in guild brawls.
I won and my teammates over 7k merits for that brawl, we already built store level 7 with bonus 120% more merits. Only level 7 of this building cost us 500k dec and 1k crowns.

It is really a lot assets, but gives a solid bonus for merits, especially for guild Summoner's Tribe, which is top 1 in brawls.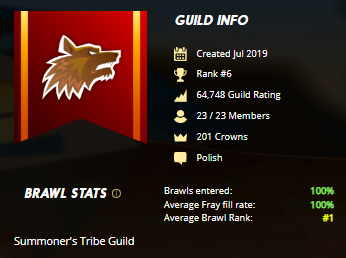 This is my performance, better than last time, where I had 4 wins and 4 loses, but still I need improve my win ratio to be the best in fray, where I play.

I hope so that you had fun while watching my gladius cases opening!
Stay tuned!
---
---