#7 Day - 3 comments challenge. Call for the action just interact more and make more comments!
---
Welcome Guys!
I started a challenge on hive blockchain just one week ago. I can say that still I need better interaction in comments, but I see that some people are more active and commenting more often. That's great!
I want have more replies for my comments!
Making comments is cool, but getting replies is much better. You know that someone on the other side of internet have time and want talk with you. That's the point. We want get noticed for what we do. Many people will realize that we need change something, they need at least answer for a comments. It's not a big deal yeah? When i spent my time to write something cool I expect that you reply for my comment. It cost you nothing, but in that way we build interaction. I want see more chain reaction, more people commenting, so I will do that even more frequently.
We want find more friends and make friendship for a years.
Let's show that Hive Blockchain can be crowdy place!
Hive have really big potential to create massive social network, but we as the early adopters of these technology need to help thrive and get people attention from whole world. Let's show them that we not only making post, but we have hundreds of comments, which should be amazingly amazing!
My comments
You know that I just want to make at least 3 comments per day and that would be nice to see more people using this tag #3comments, when they participate! Now I show you how many comments I made in past 24h I think I gonna chat with some people today too, because is fun to share some thoughts or just say something cool!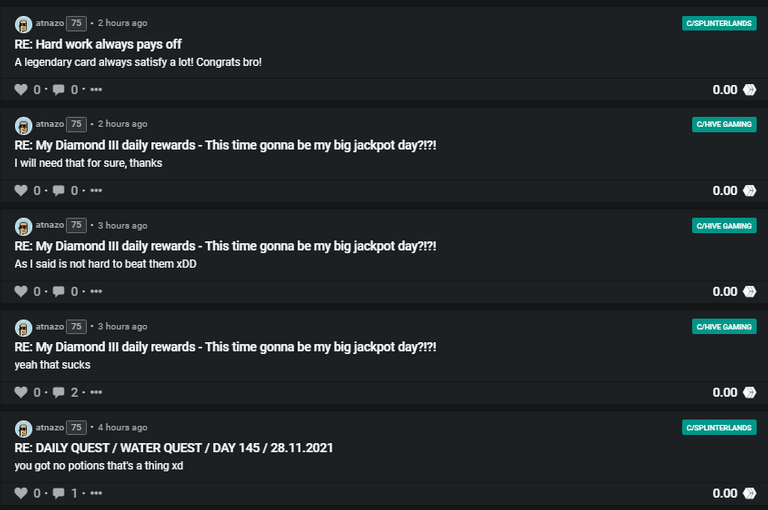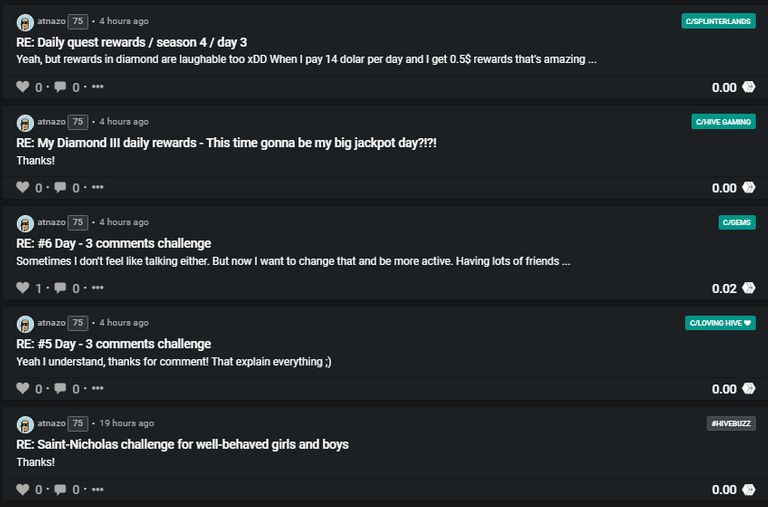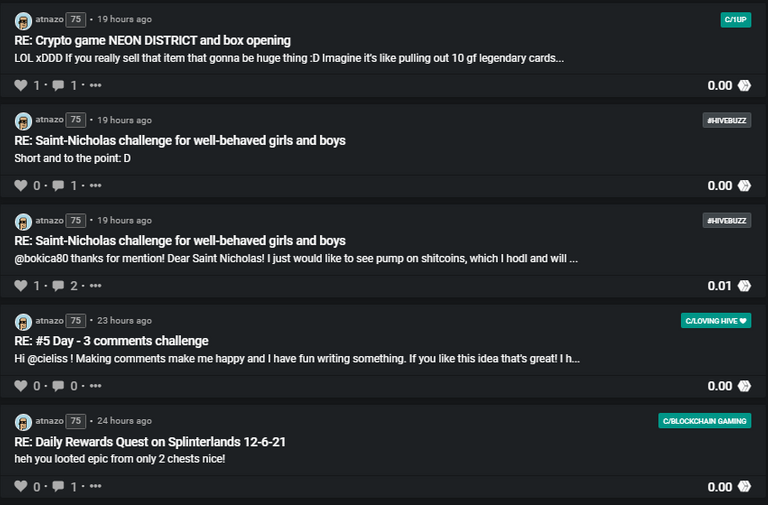 Let's make more and more there is no limit! In many Communities!
Today I want invite for this challenge @skgcrypto @xawi @pusen
I hope so that you don't mind mention ;)
---
▶️ 3Speak
---
---