Wedding Dress Fair at Shenzhen
Hi guys, how's your weekend, I was off for work a bit late last night so I didn't update my life in Shenzhen, and I felt super tired today, I nearly sleeping for whole day 😂
Today I am going to show you my experience on the Wedding Dress Fair at Shenzhen to you guy, well, my wife has been working in the wedding dress industry for more than 10 years, she has to attend 2 Wedding Dress Fairs at Shenzhen every year.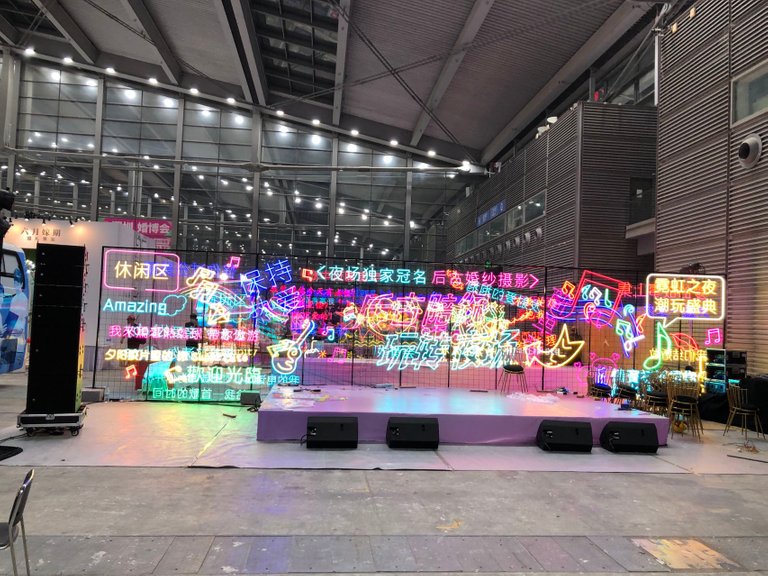 PS: This section is the leisurely decoration in the exhibition, it's unrelated to any wedding dress booth
In the past I did go to the exhibition centre to see how's she doing in the fair, as she was super busy in the fair, I bought her some food when I was available.
And this visit is a bit different, I accompanied her for the set up this time, it was a day before the opening of the wedding dress fair as I remember, everyone was busy on the booth setup, well, actually there was nothing much that I could help because I know nothing on that, all I could do is buying her and her colleagues some foods from the outside as the delivers was not allowed inside the exhibition centre.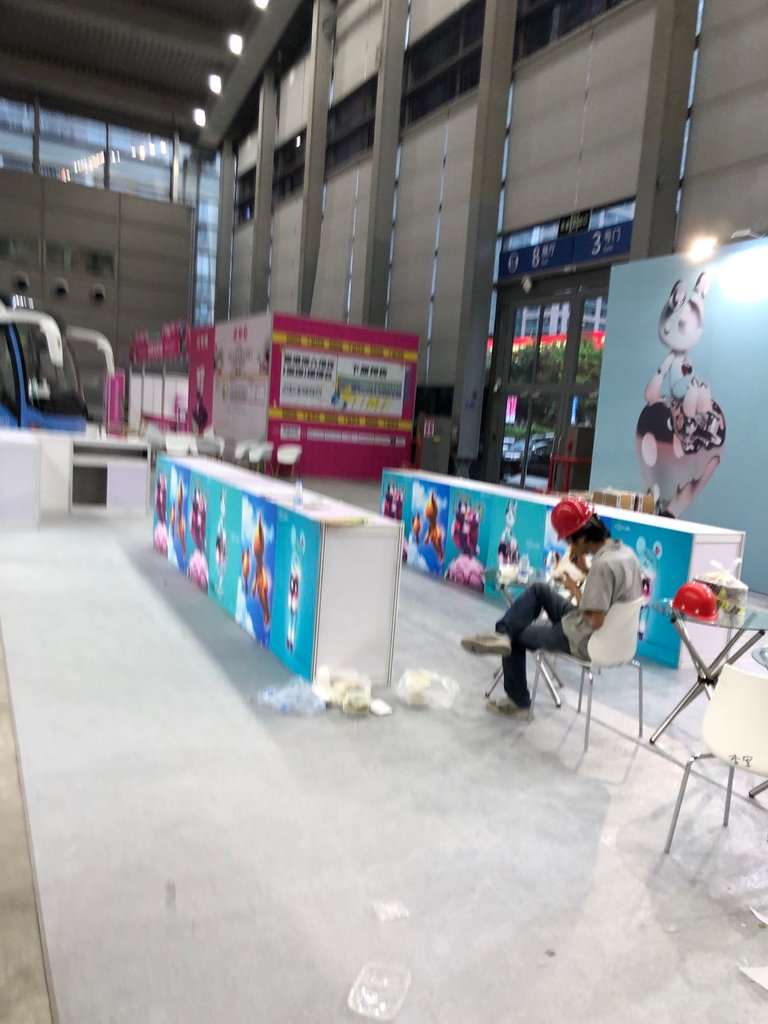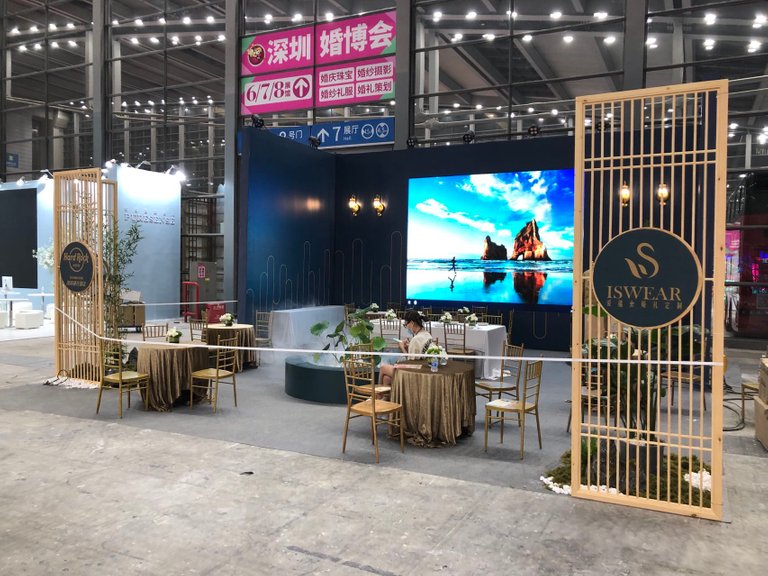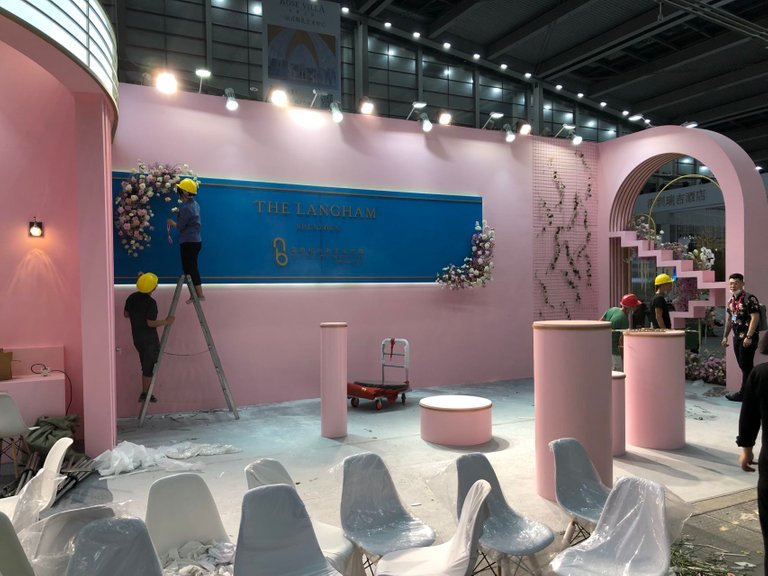 Basically my job was done after I delivered the foods to them, but it was so stupid for me just drop the foods to them then go home. I decided to stay there to see if I can help, say, pick up the heavy stuff, all the staff were ladies there, it's better to have a man standing by for just in case, right?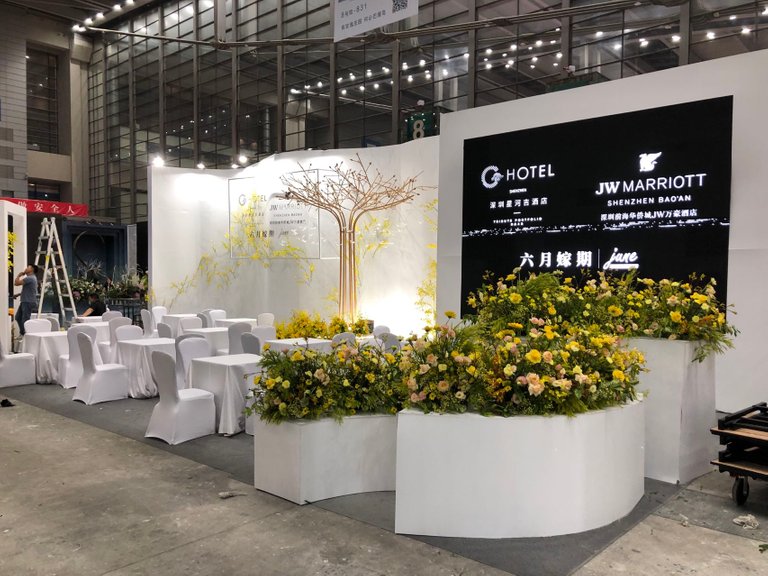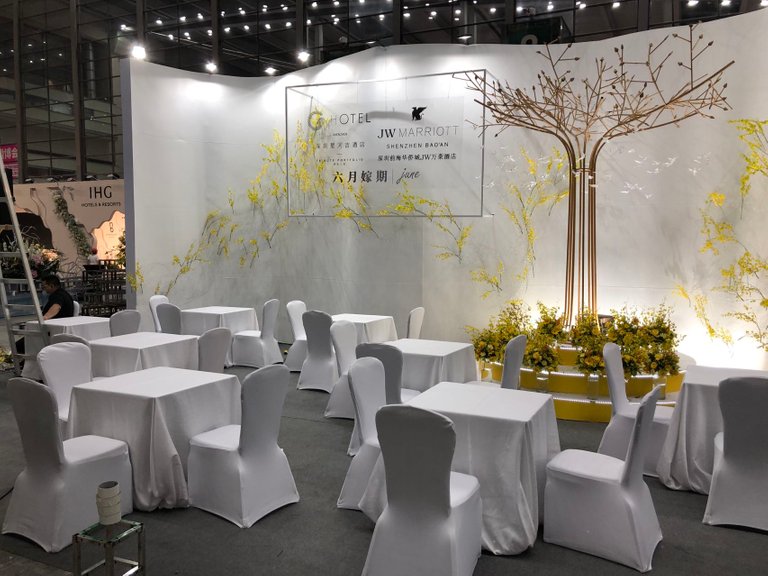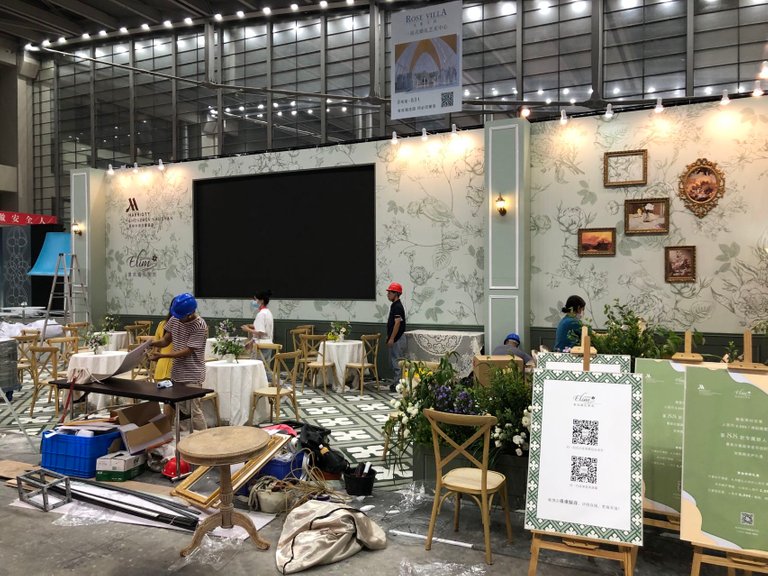 My wife gave me another task, she asked me to walk around and take a picture to every single booth, wow, sounds like I was going to be a spy, and I thought it's going to be fun then I took my phone, started walking around in the exhibition centre, and took many shots to many booths.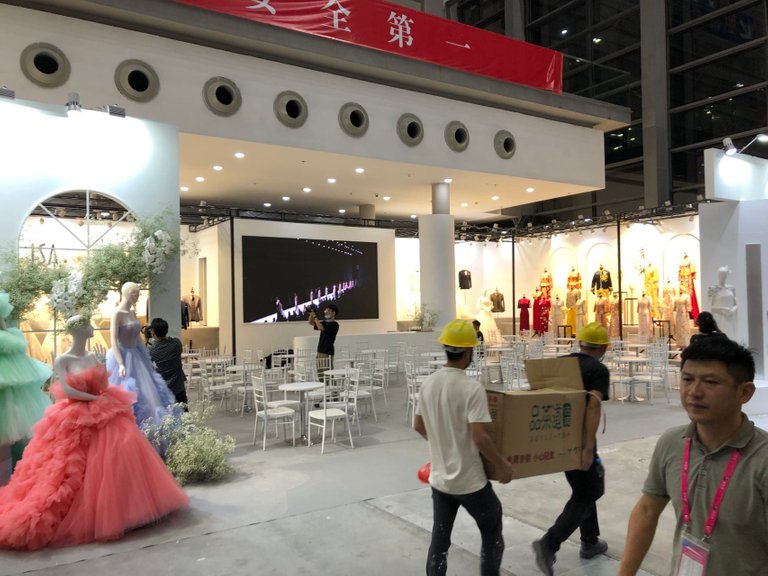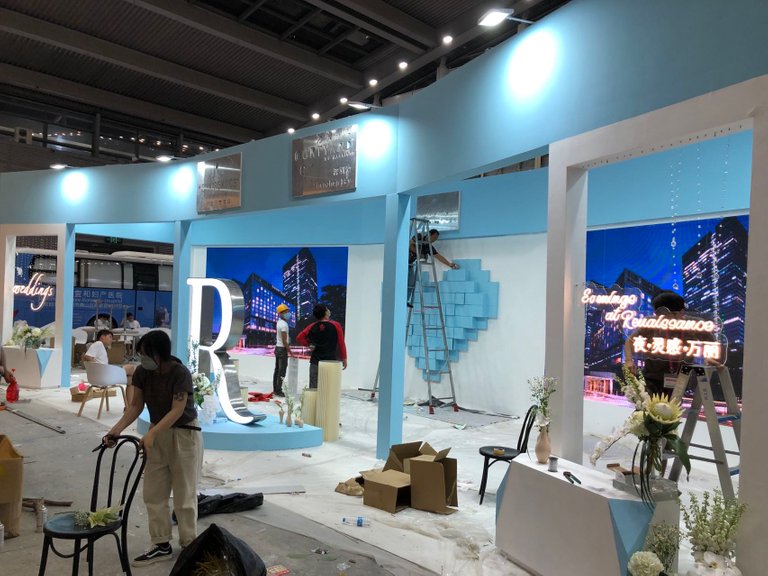 Well, as mentioned, my photographing skill is a bit....terrible...so images don't look so good, then I better not upload on my post...
This task was a bit harder than I thought, I thought it would only take me 20 minutes to walk around and take pictures for the booths, I ended up spent about 90 minutes to complete the task. And they were nearly finished the set up job then we left the exhibition centre at 9:30 pm something.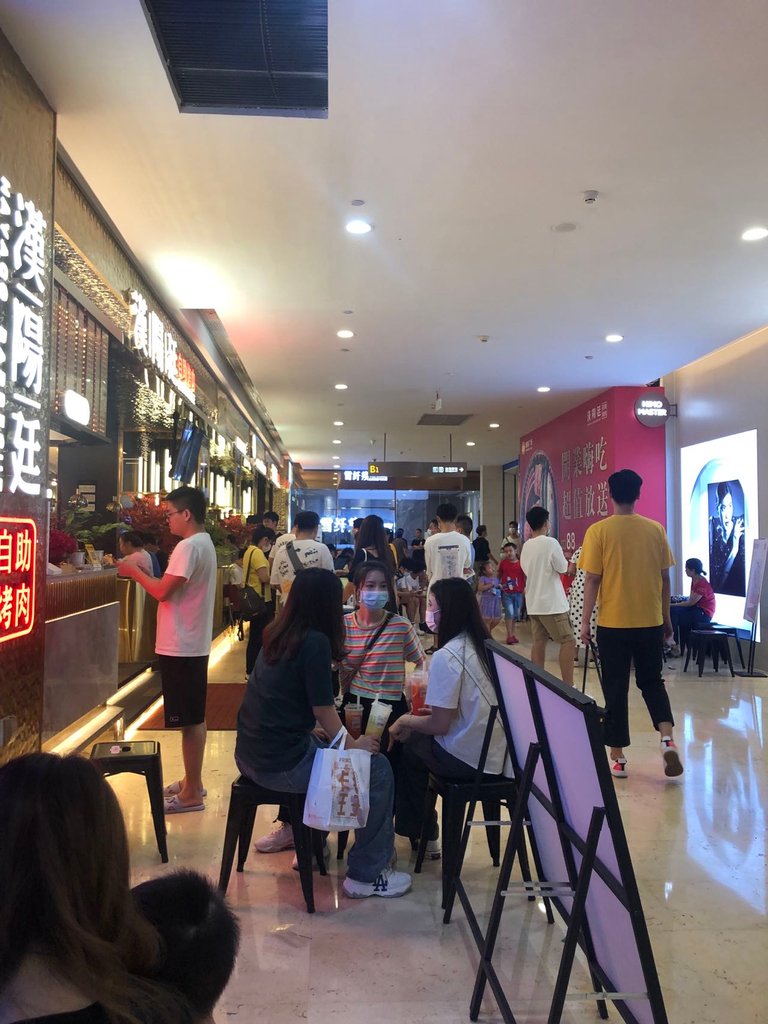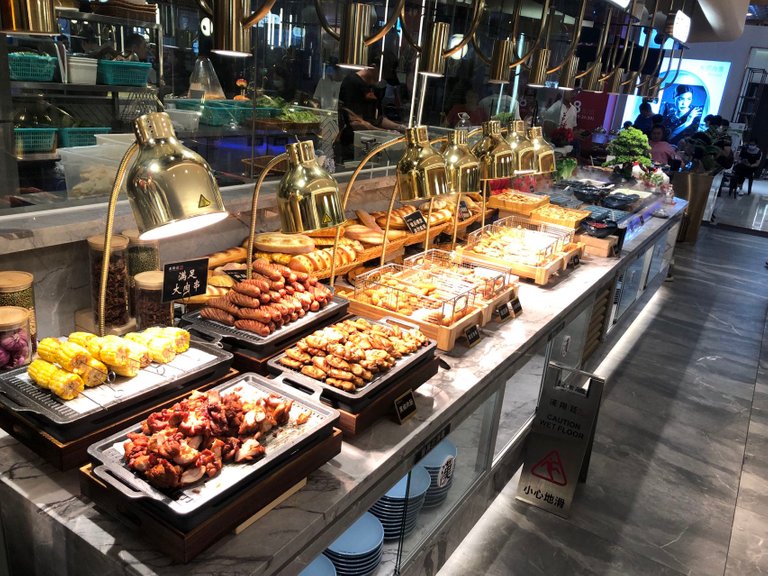 I saw there is a brand new Korean BBQ restaurant nearby when I was on the way to the exhibition centre, I planned to have a dinner with her after the job is done, but when I saw there were too many people waiting for the table then I changed my mind, maybe need to go get a table earlier in the next day...anyway, I still tried to take some picture of the BBQ restaurant for my wife, and we said we must go try there someday...
---
---