[ENG-ESP] Drawing Tobirama Senju (Second Hokage) 🌊 Dibujando a Tobirama Senju (Segundo Hokage) 🌊
English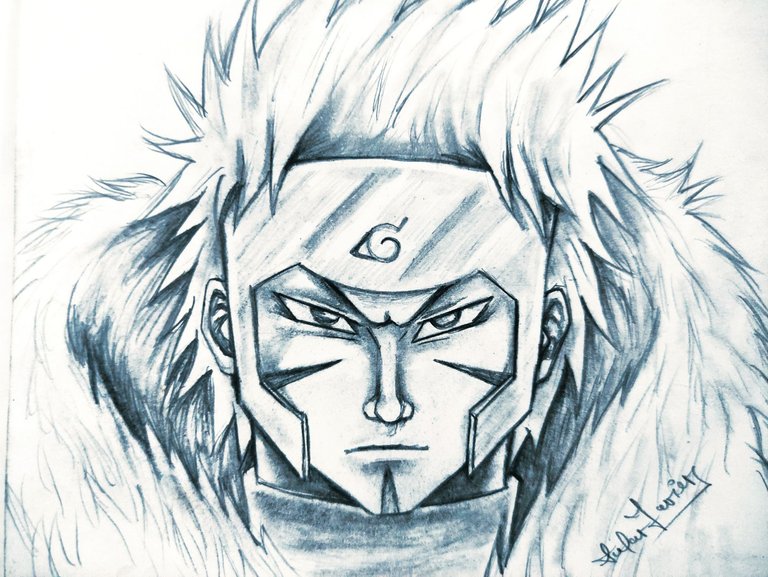 Hello friends, I hope you are super well, very full of positive energies because there is still a week to go, a lot to learn and share with everyone in our great blockchain ❤️, today I want to share with you a drawing I made of the Second Hokage, Tobirama Senju, I hope you like this drawing ✌️.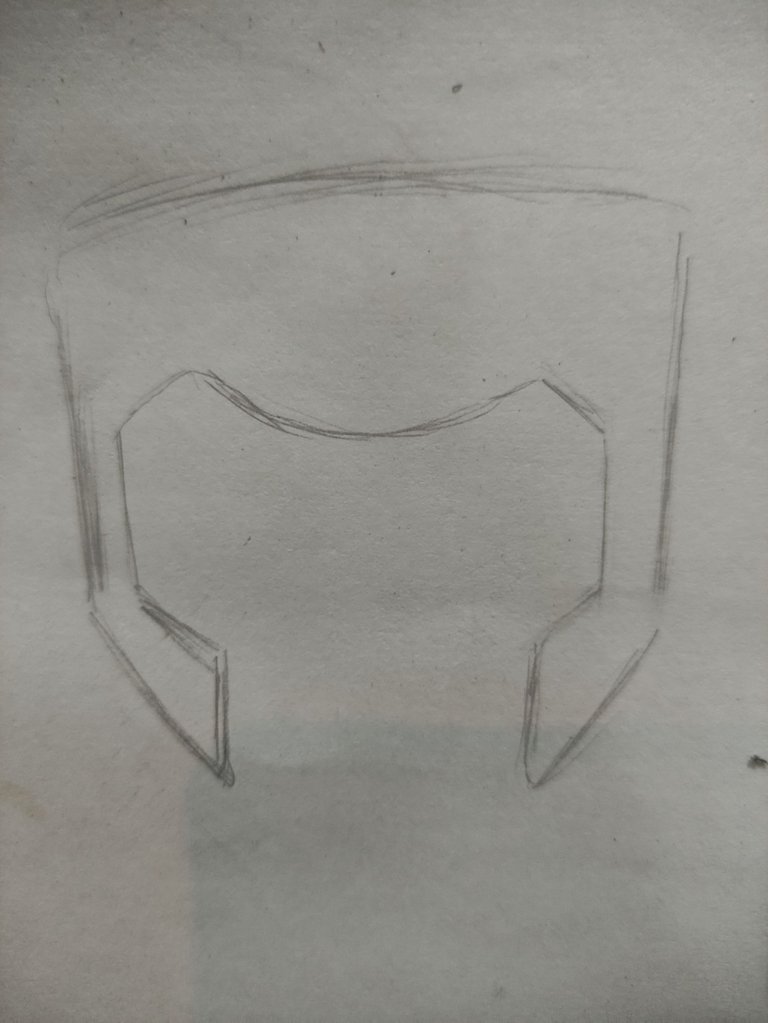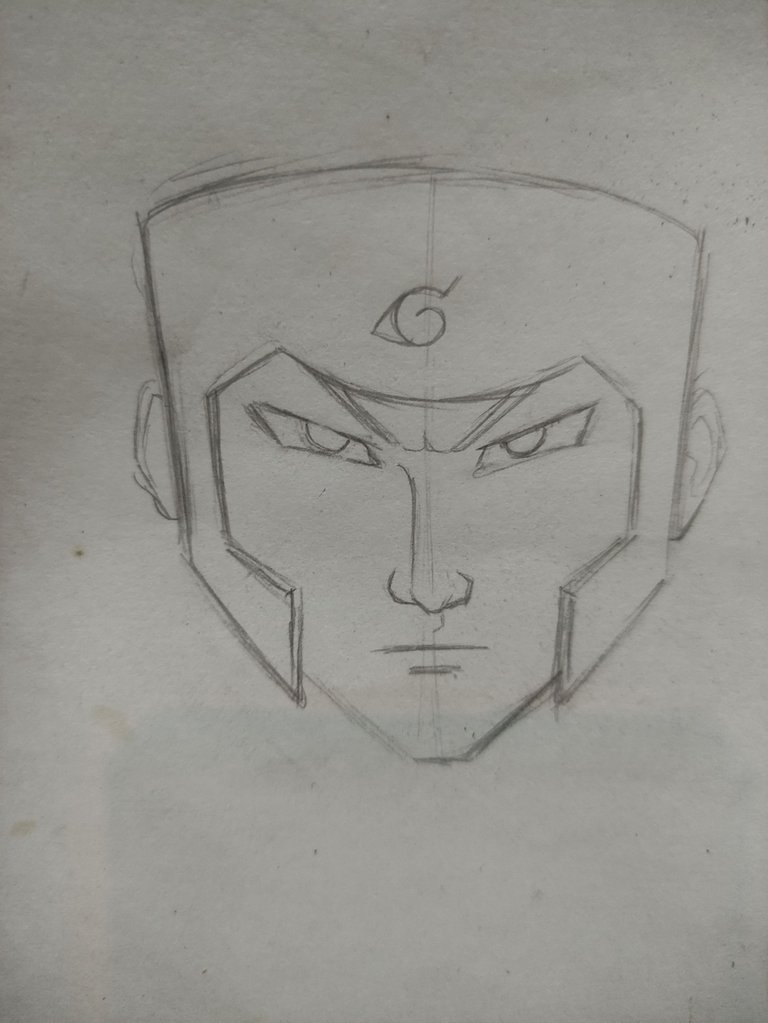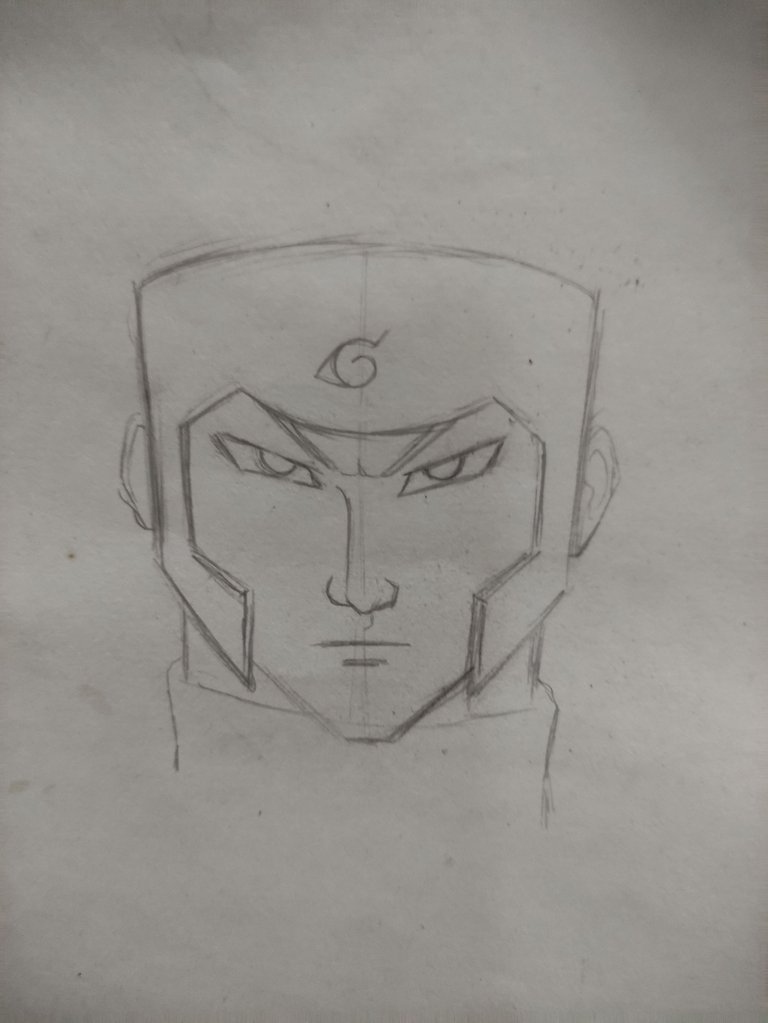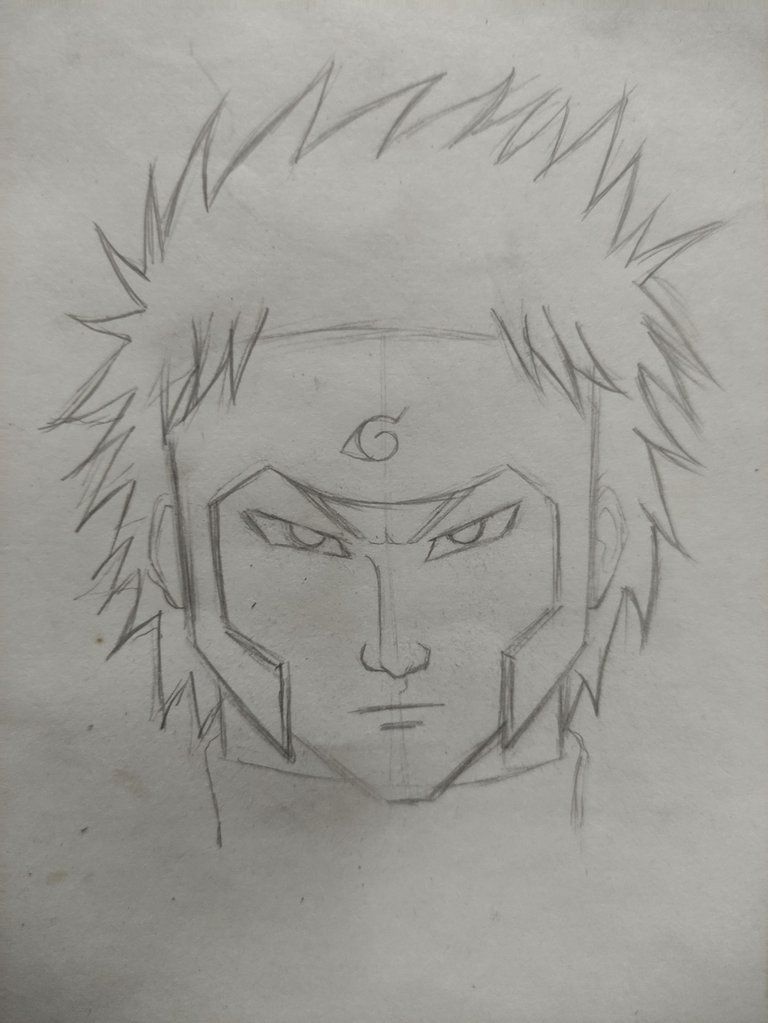 Tobirama is one of the characters of the Naruto franchise that I admire the most, he was a genius of battles with high level in all his battle attributes, how melee combat, high reserves of chakra, large arsenal of jutsus, ability to devise quick strategies and a great leader, he was also able to create several jutsus and techniques of high level of complexity that then only a few could copy them besides being a key piece in the days that the village was founded.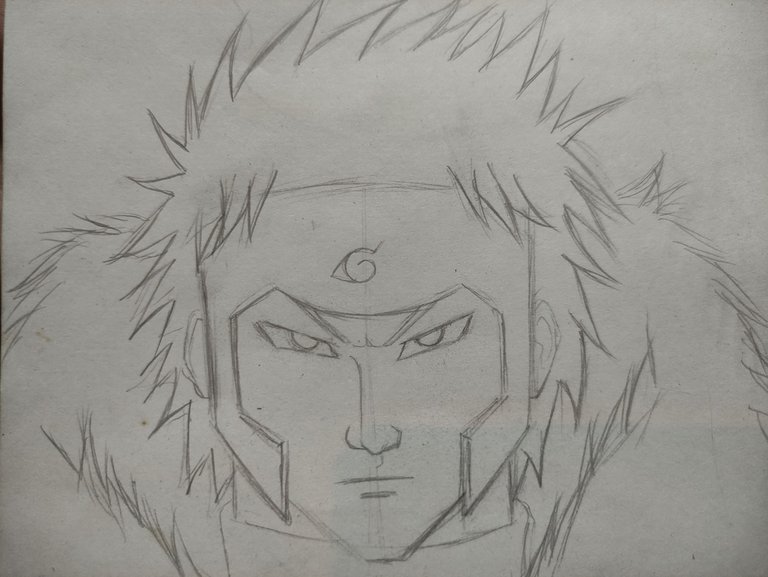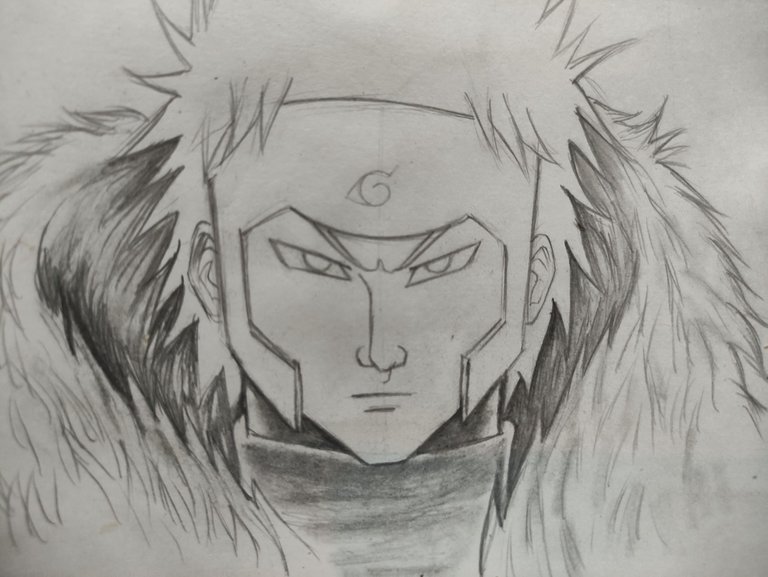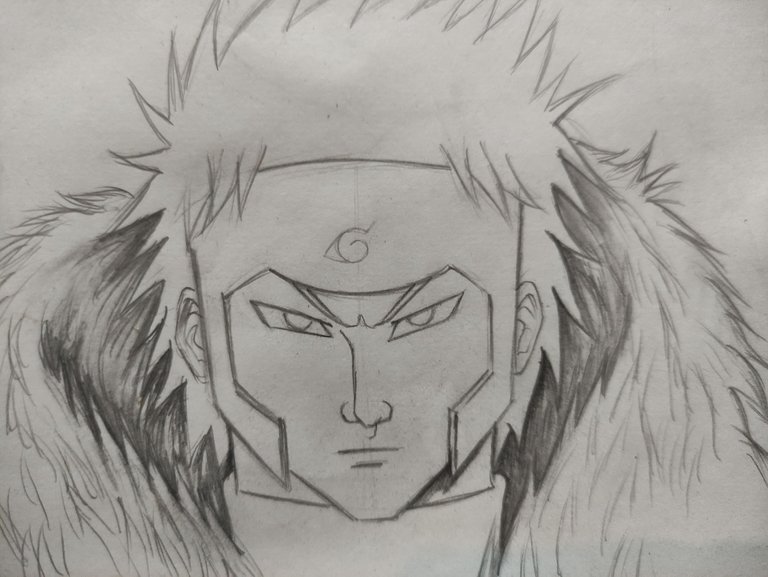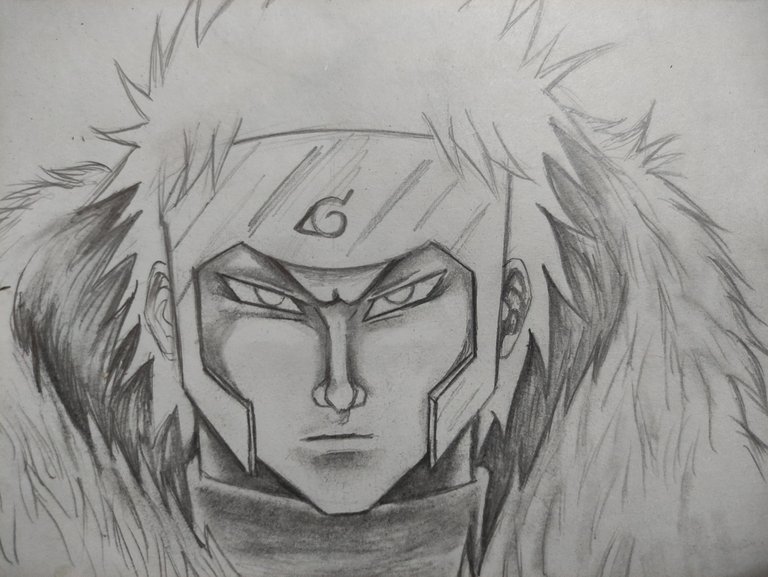 Unfortunately this character dies young, in the battlefield, despite having high level of power, he was a human being with limits to which he could not escape as the day he sacrificed his life. Tobirama and his team, who were also his 3 disciples, had been fighting for a long time and already had the information they needed, but they were fiercely pursued by their enemies when at a certain point Tobirama decides to stay behind and distract his enemies.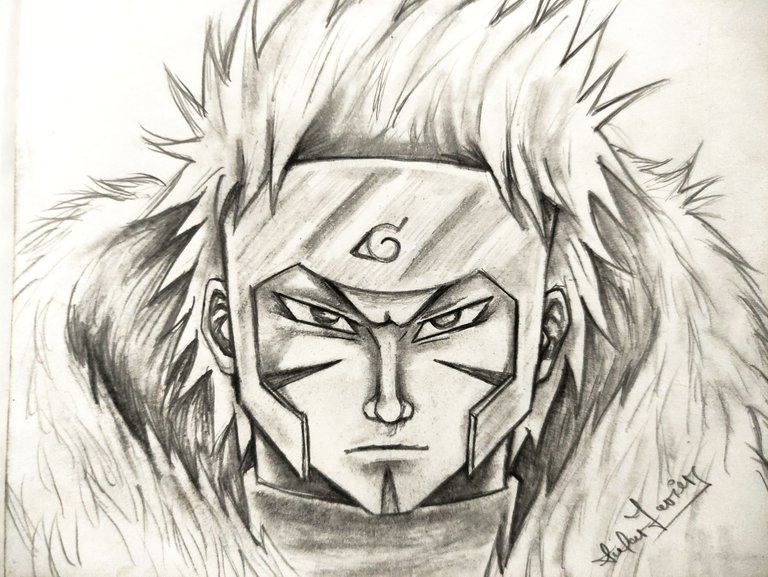 Thanks to this sacrifice, the foundations of what became the village after the first great Shinobi war were laid.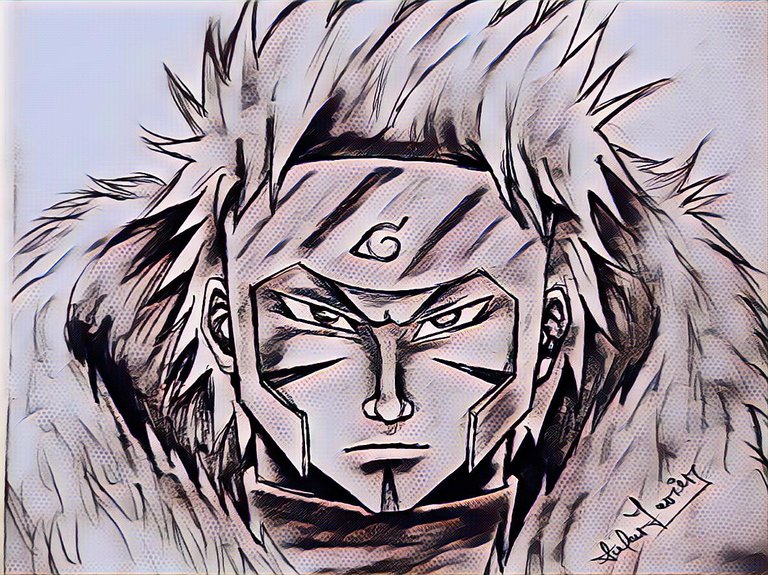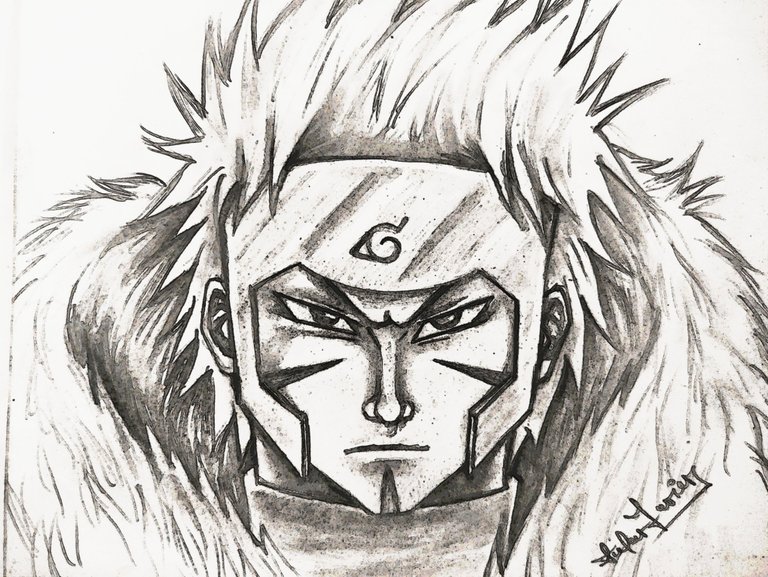 He is undoubtedly one of the best characters in the anime even though he came out very little and I think they should make an exclusive prequel of him, where they show us a little more of his great deeds and that is a little more raw because his life was very influenced by the wars.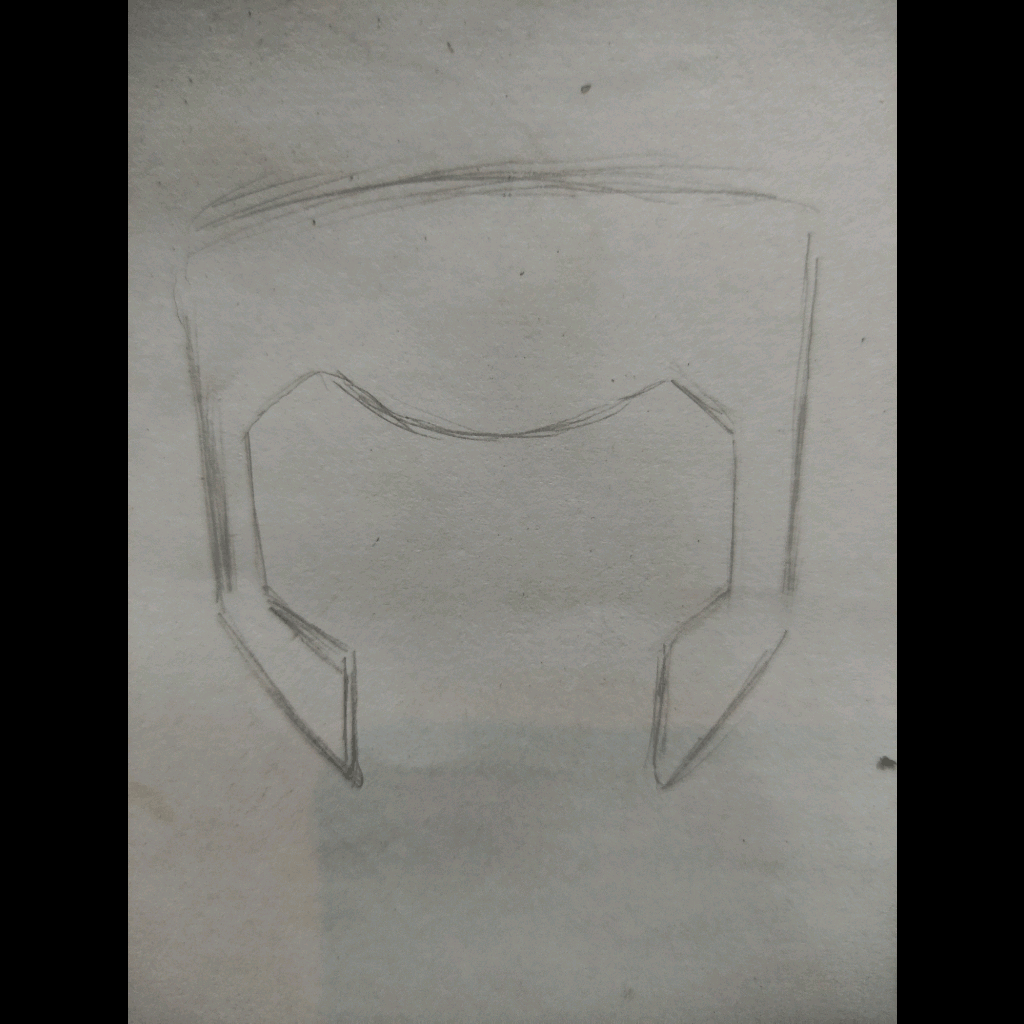 I hope you liked my drawing of Tobirama, I generally like to talk more about the character than talk about how I did the drawing, as certainly the pictures take care of showing the process so, I hope you also liked my review of the character and thanks for all the support.✌️
UNTIL NEXT TIME
🌊🌊🌊🌊🌊🌊🌊🌊🌊🌊
---
Español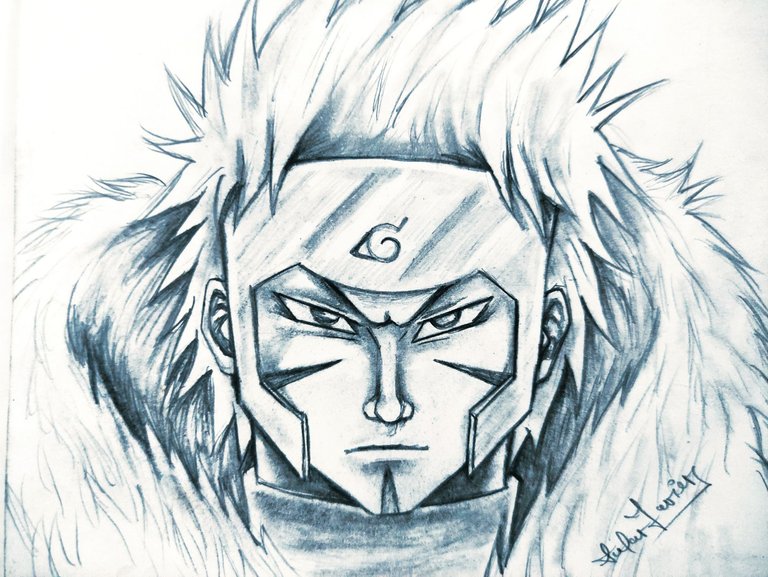 Hola amigos, espero que se encuentren super bien, muy llenos de energías positivas porque aun es que falta semana por recorrer, mucho que aprender y compartir con todos en nuestra genial blockchain ❤️, hoy les quiero compartir un dibujo que hice del Segundo Hokage, Tobirama Senju, espero que les guste mucho éste dibujo ✌️.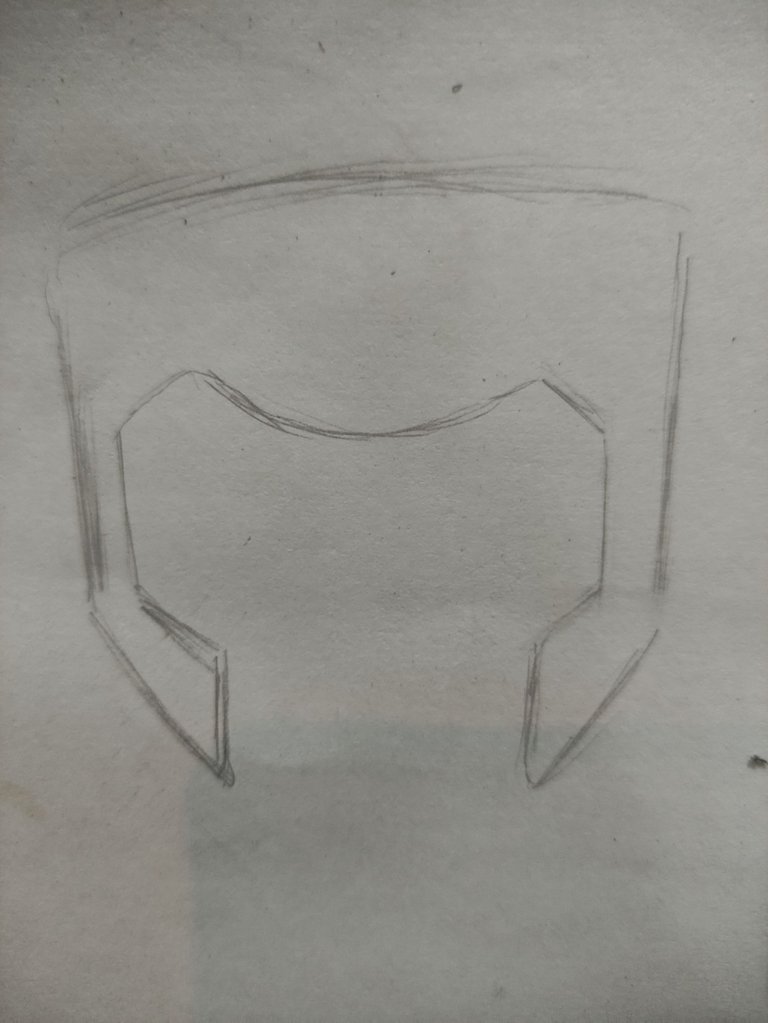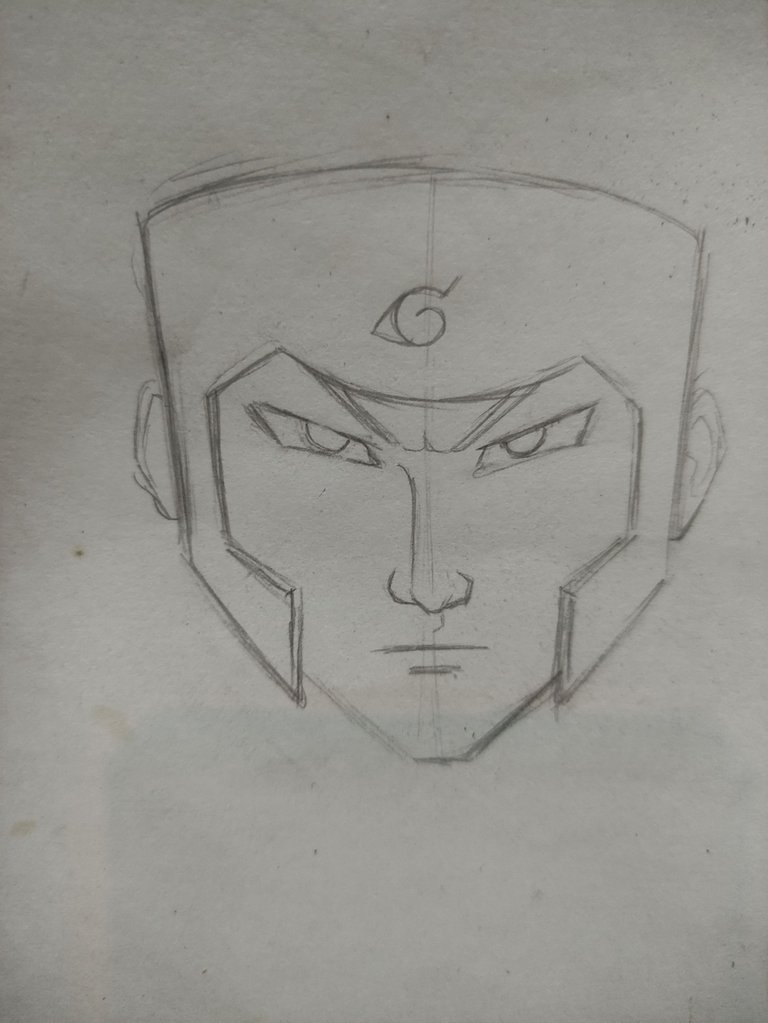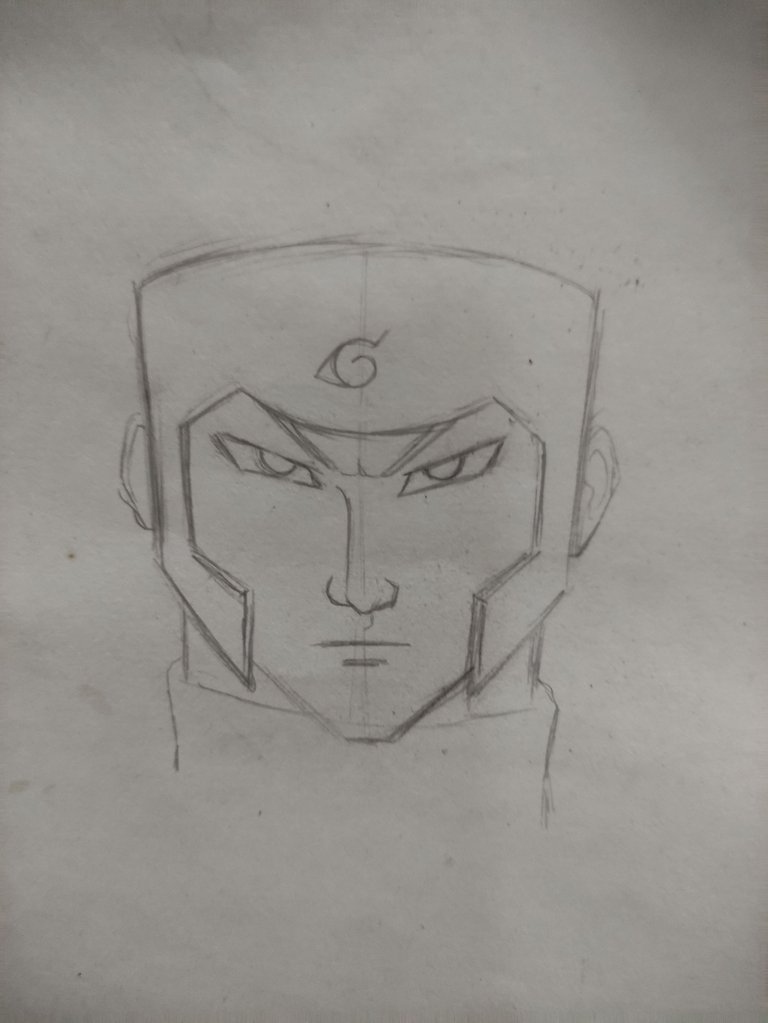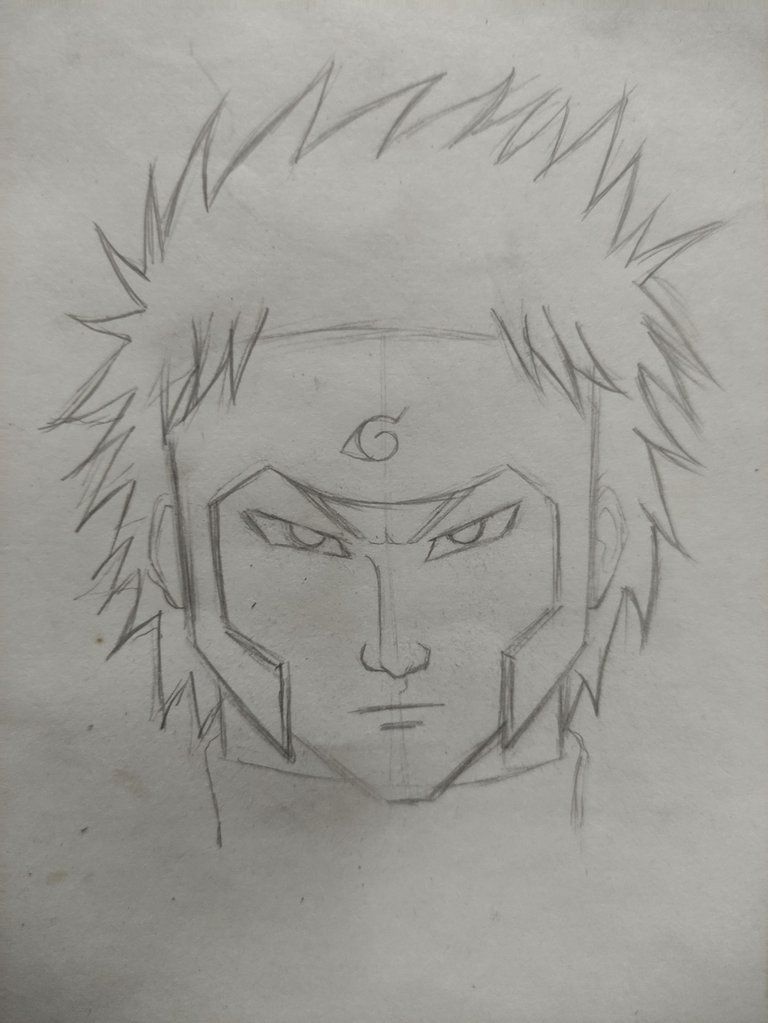 Tobirama es uno uno de los personajes de la franquicia de Naruto que más admiro, era un genio de batallas con alto nivel en todos sus atributos de batalla, cómo el combate cuerpo a cuerpo, altas reservas de chakra, gran arsenal de jutsus, capacidad de idear estragias rápidas y un gran líder, también fué capaz de crear varios jutsus y técnicas de alto nivel de complejidad que luego solo unos pocos pudieron copiarlas además de ser ser pieza clave en los días que se fundó la aldea.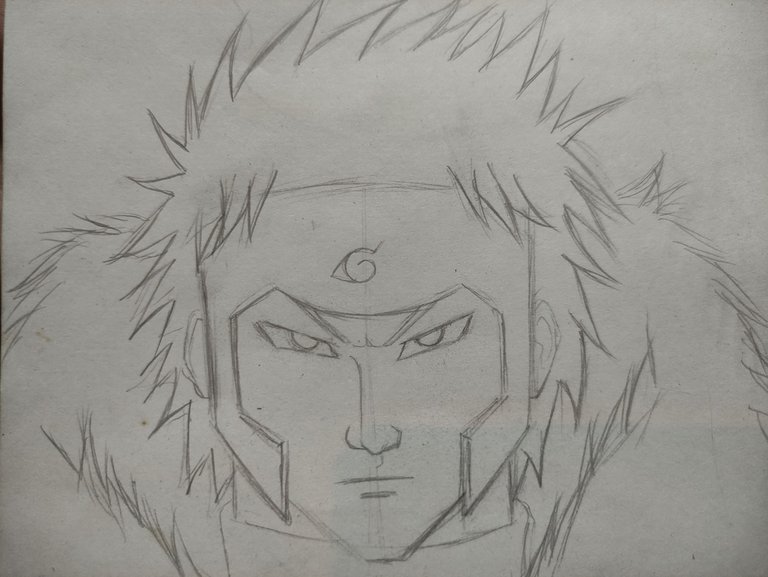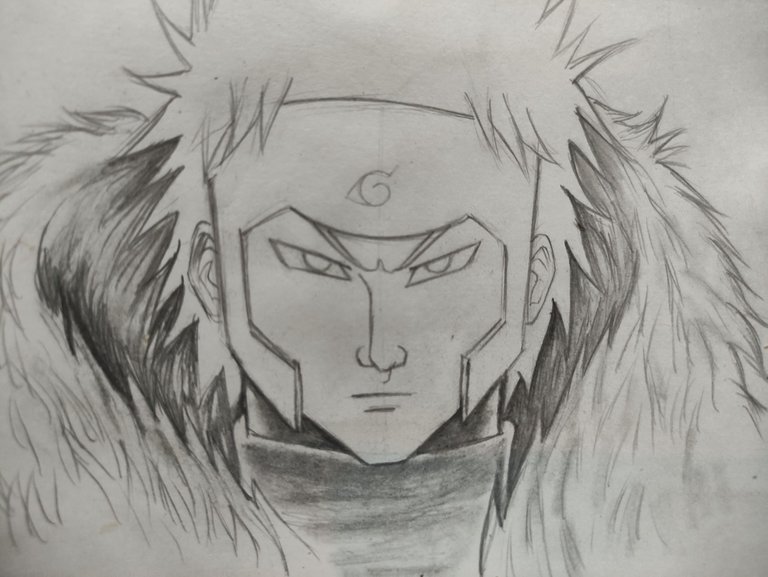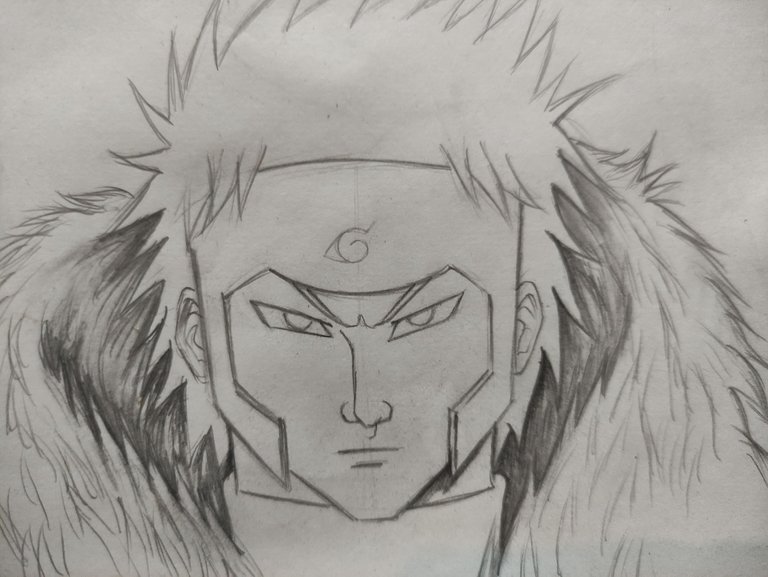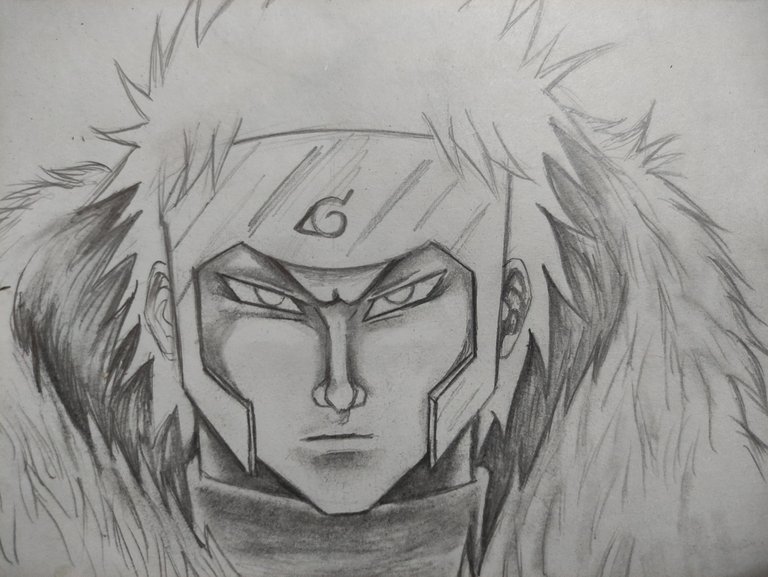 Lamentablemente éste personaje muere joven, en el campo de batallas, a pesar de tener alto nivel de poder, fue un ser humano con límites a los que no pudo escapar como el día que sacrificó su vida. Tobirama y su equipo que a la vez eran sus 3 discípulos, habían estado luchando durante un tiempo prolongado y ya tenían la información que necesitaban, pero eran ferozmente perseguidos por sus enemigos cuando en cierto punto Tobirama decide quedarse atrás y distraer a sus enemigos.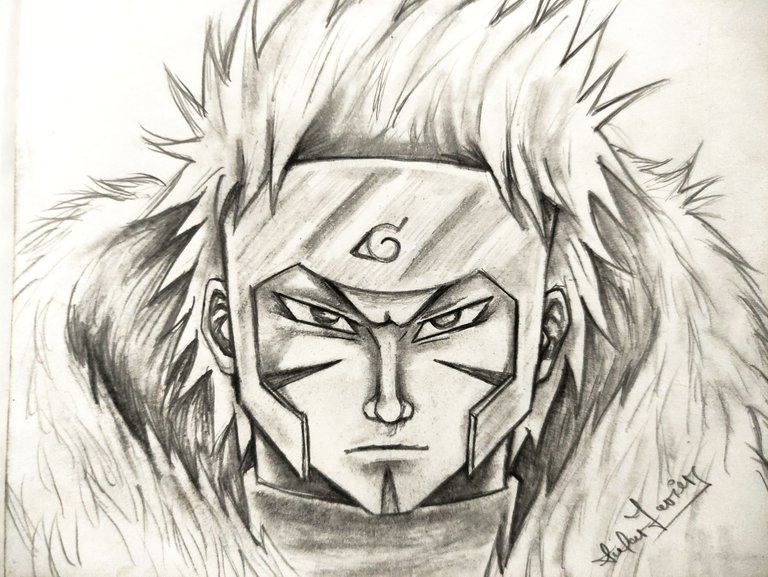 Gracias a éste sacrificio se asentaron las bases que lo que fue la aldea después de la primera gran guerra Shinobi.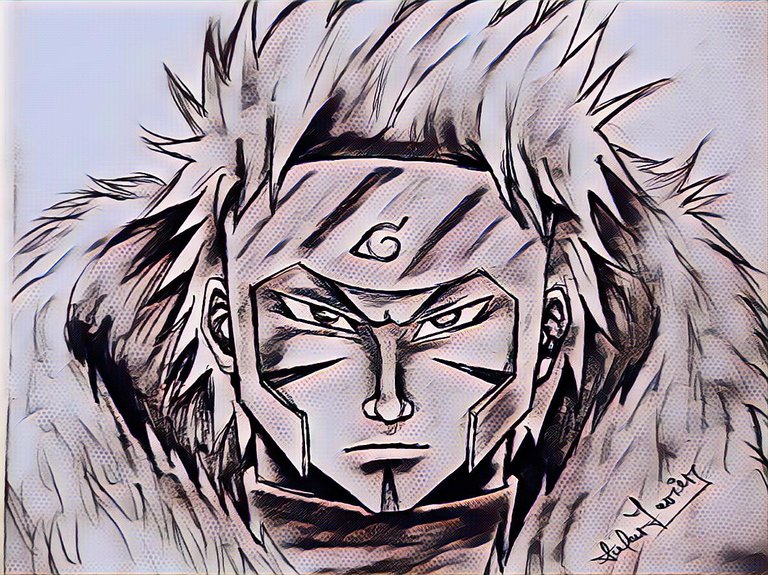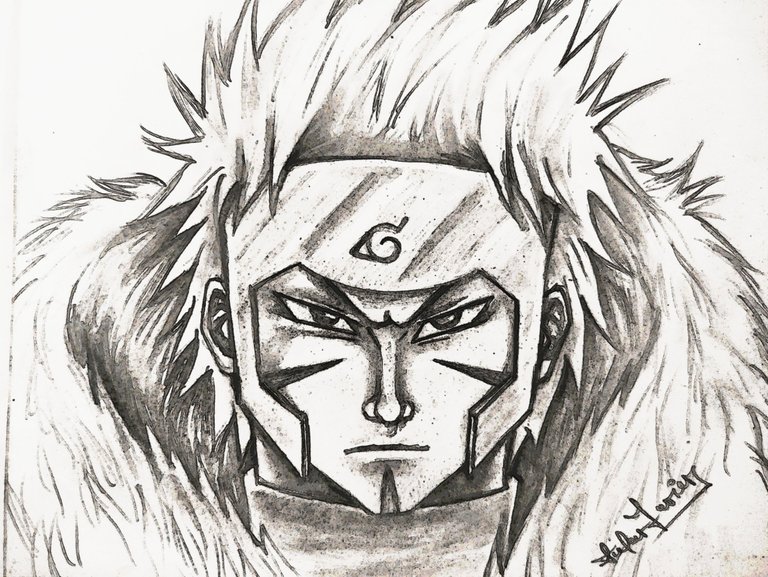 Sin duda es uno de los mejores personajes en el animé a pesar de que salió muy poco y pienso que deberían sacar una precuela exclusiva de él personaje, en dónde nos muestren un poco más de sus grandes hazañas y que sea un poco más cruda ya que su vida estuvo muy influenciada por las guerras.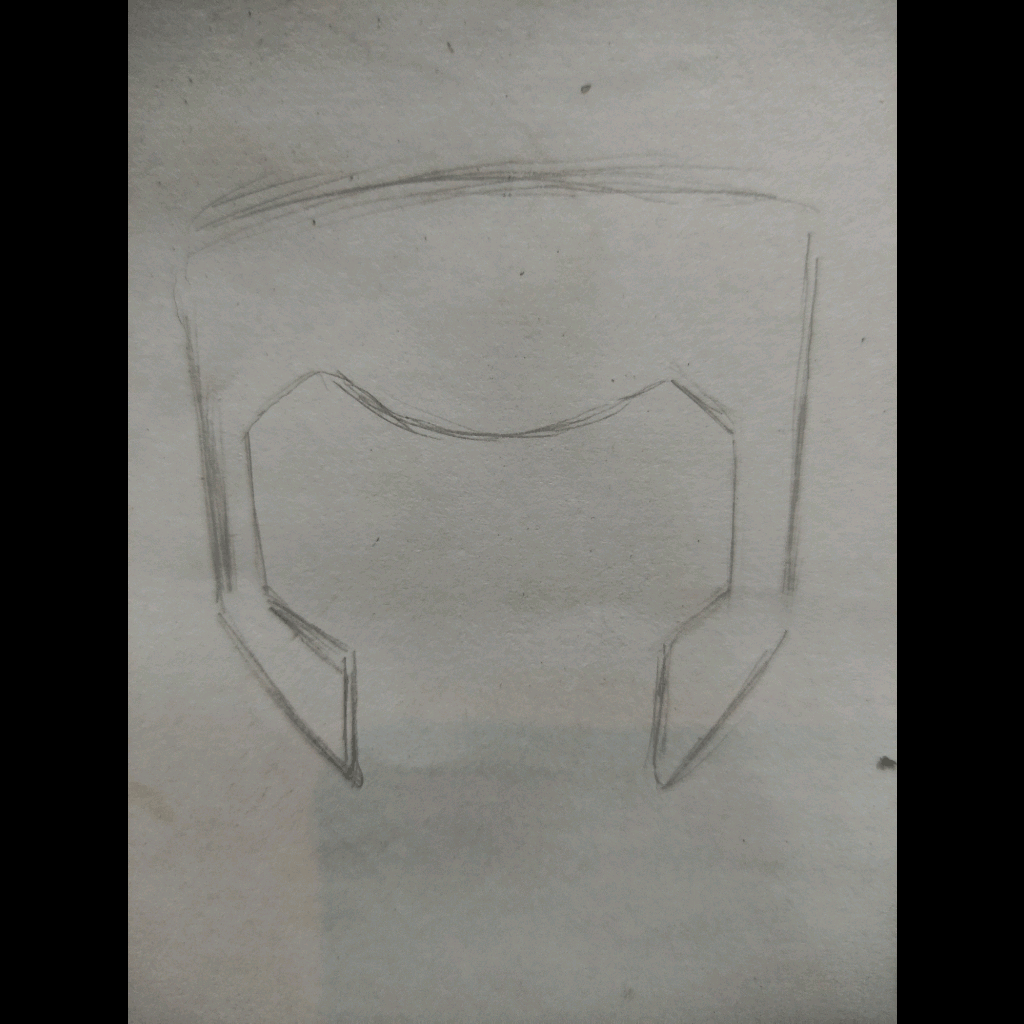 Espero que les haya gustado mi dibujo de Tobirama, por general me gusta hablar más del personaje que hablar de la manera en como hice el dibujo, ya que ciertamente las fotos se encargan de enseñar el proceso así que, espero que también les haya gustado mi reseña del personaje y gracias por todo el apoyo.✌️
HASTA LA PRÓXIMA
🌊🌊🌊🌊🌊🌊🌊🌊🌊🌊
---
---