My Colorful World That Makes Me Smile
Hello everybody,
A happy and blessed sunday, 28th of November to all awesome Hivers, especially here in Asean Hive Community.
This was my very first post in this beautiful community. Today I will share to you my colorful world that I always see almost everyday where Am currently live.
Since my mother @jurich60 introduce me in blogging, I used to practice my hidden talent in photography just using my mobile smartphone OPPO A12.
~Zinnia~
Symbolism: endurance, lasting friendship, remembrance.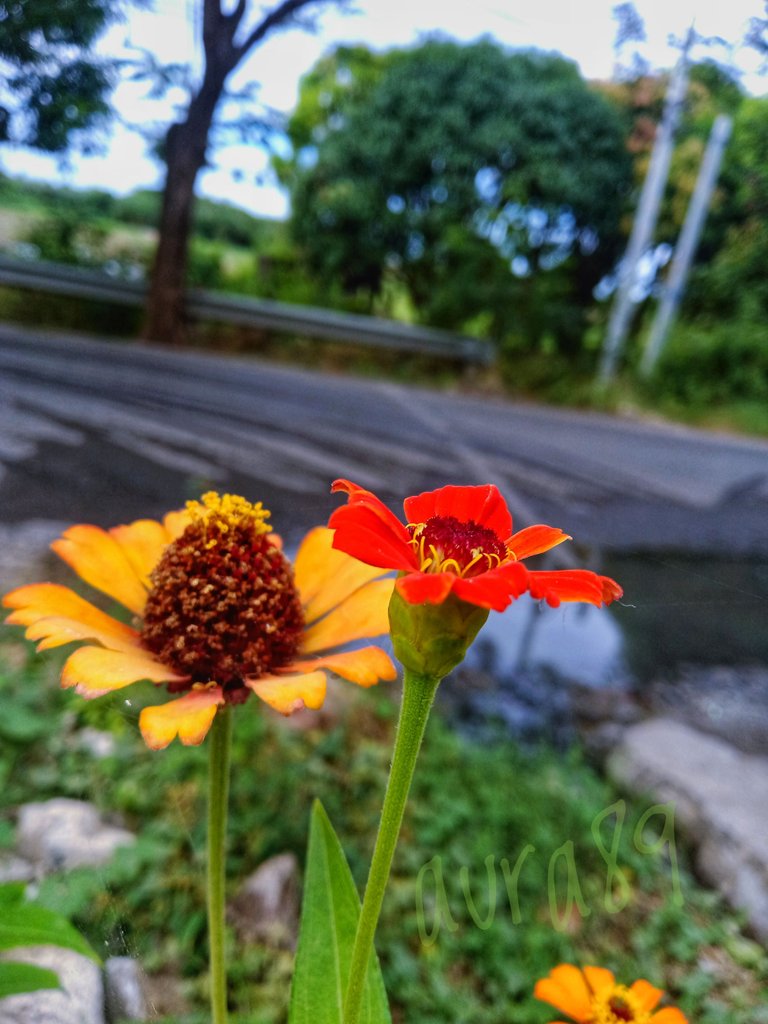 I captured this beautiful flower along the hi-way while waiting for a bus. One of a popular we see in a garden plant. This was considered an allergy-safe pollen producing flower. It blooms from summer to fall and they attracts birds too. Like hummingbirds which are drawn by the bright colors & come to eat the nectar, especially that of red and orange flowers.
~Coleus~
Symbolism: beauty, good health, growth, tolerance.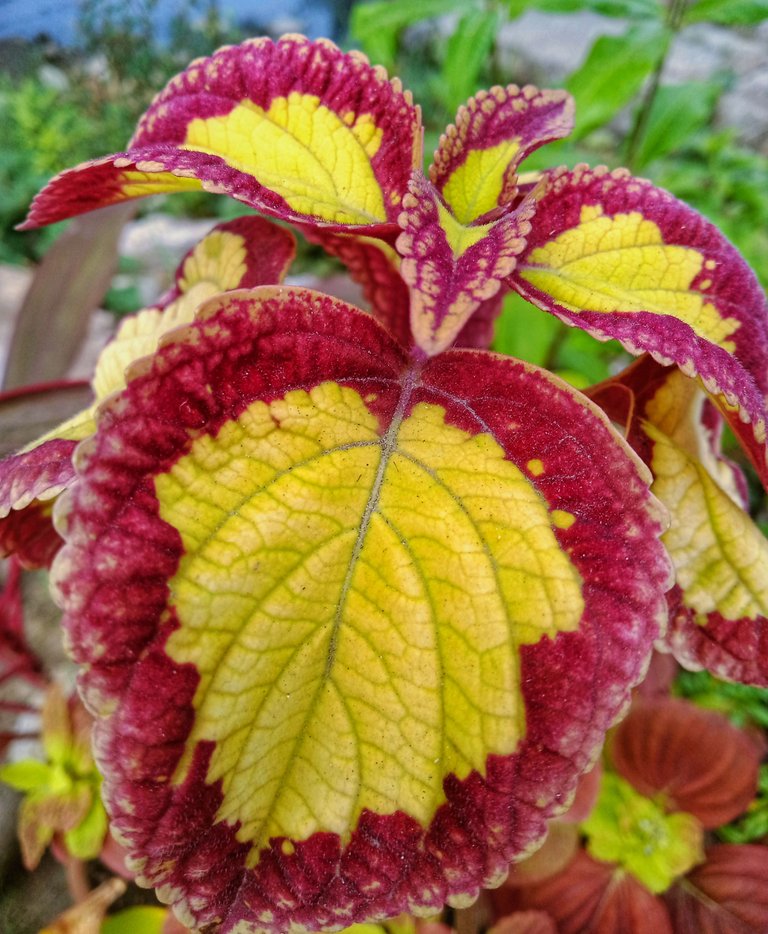 After Zinnia, this beautiful plant also captured my attention because of Its own unique multicolored foliage while it also has a delicate flowers. So, I snapped it a little closer.
~Periwinkle~
Symbolism: happy memories, faithfulness, youth, purity, strength.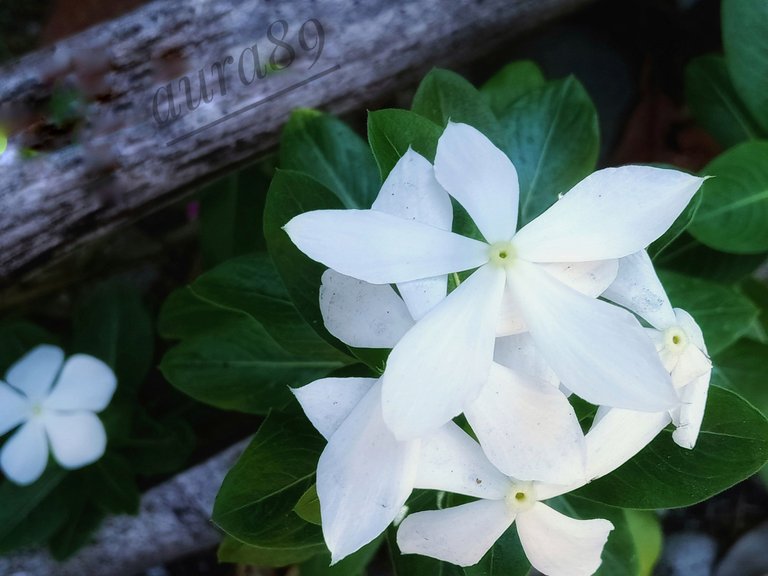 This lovely flower I snap was taken weeks ago after I went to school for the retrieval of my kids modules. It was planted by the roadside. This plant is an evergreen subshrub. Did you know that periwinkle have witnessed European history as it has existed for thousand of years.
~Chinese Hibiscus~
Symbolism: fresh love, delicate beauty, refinement, cleanliness, fame, glory.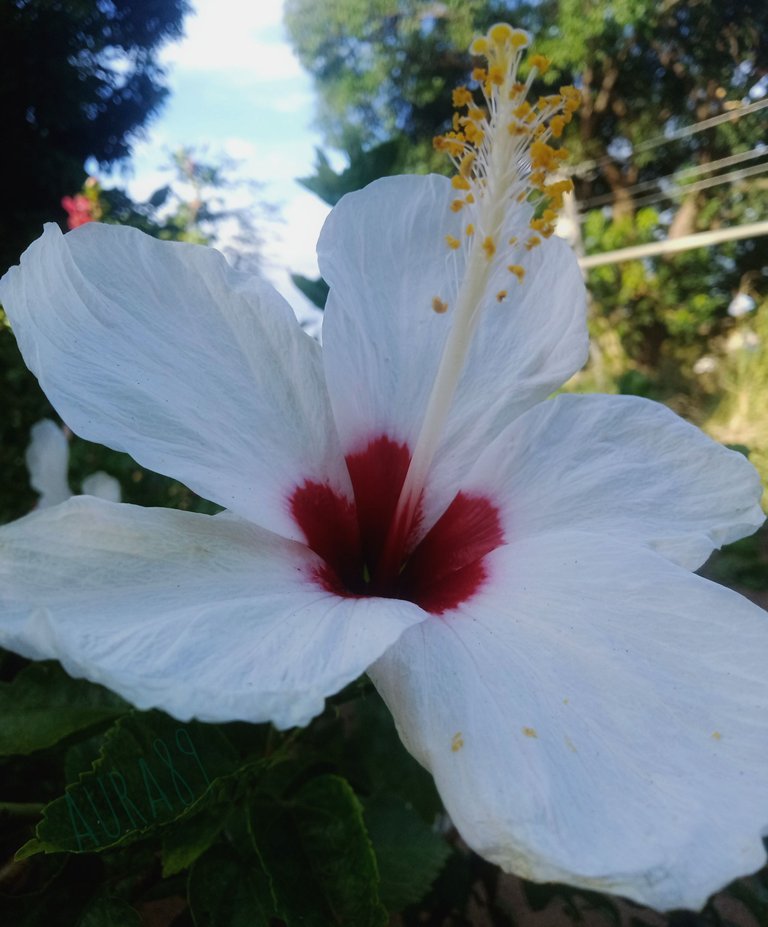 This beautiful white hibiscus I just snapped yesterday here in my neighborhood. Its my first time to see a white hibiscus because commonly I only saw color red, pink, yellow and peach. This small flowering tree produce stunning flowers whose trumpeth-shape petals and long stemceus attract a wild variety of nectar-seeking birds.
~Desert Rose~
Symbolism: unswerving devotion to love, wealth, good health.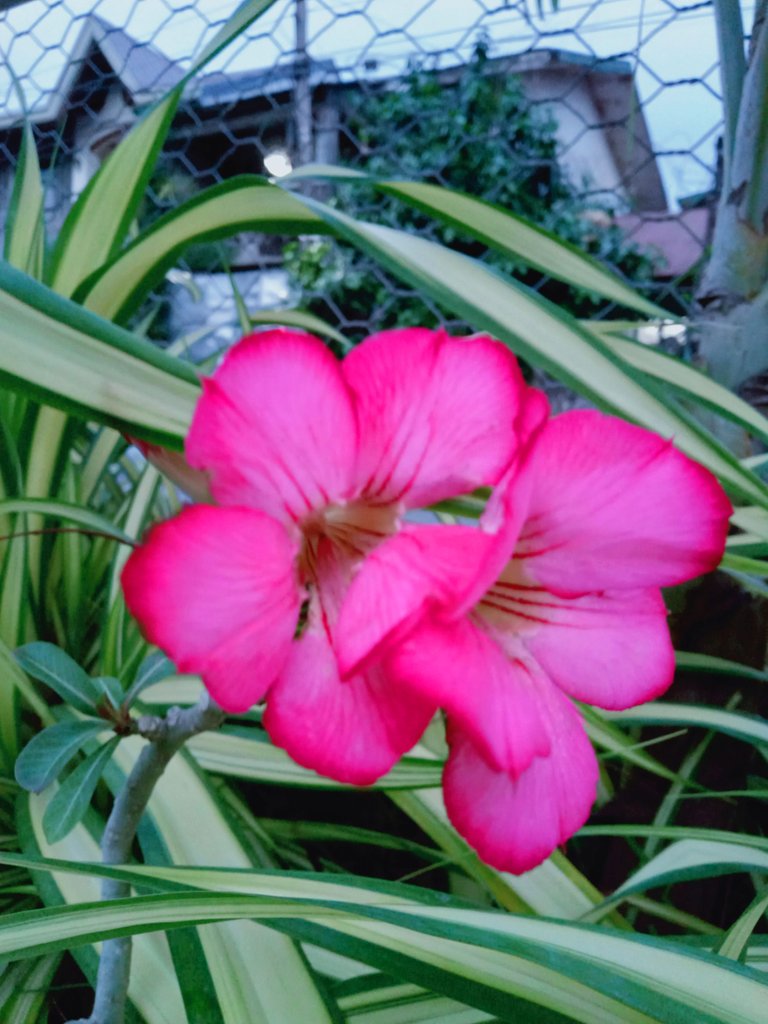 This lovely Desert Rose was also taken yesterday here in my neighborhood. A widely cultivated as a house plant or as bonsai for its beautiful flowers. I found out that it lasts for centuries and it can not only be treasured for life, but also passed on to future generation as a witnessed of family happiness.
~Paperflower, Bougainvilleas~
Symbolism: welcome, encouragement of free trade, desire, peace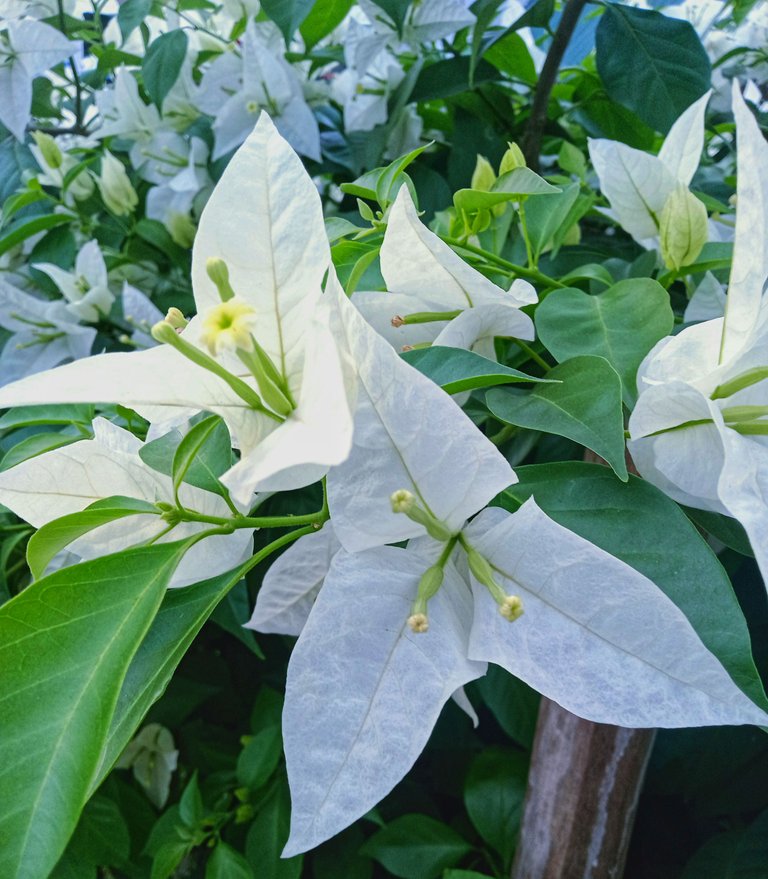 I love seeing bunch of bougainvillea flowers. And this white paper flower is my favorite color of all bougainvillea varities. It was taken days ago by the roadside when I went to the health center for my youngest child check-up because he's suffering from a hard cough that day. Fortunately, the medicine they gave was effective and he's getting better now.
All I captured was really makes me smile until this moment while writing this blog. How grateful and thankful I am seeing the beauty of our nature. Not all people are not fortunate to see the colorful world, just like a Blind Person, a Black&White Sighted Person & People who happens went to jail for long years. In my simple practicing of photography I find appreciation all the little things that we often ignore or passby in our daily basis.
Before I end my blog for today, I want to share one of my favorite Poem.
The very names of things belov'd are dear,
And sounds will gather beauty from their sense
As many as face thro' love's long residence,
Groweth to fair instead of plain & sere.
-Robert Seymour Bridges.
I hope I made you smile to my colorful world while practicing my own photography. See you again in my next post.
Thanks for reading until here!
Smile,
@aura89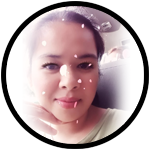 A U R A 8 9
Mother | Crochetist | Travel | Music Lover | Photography
• • •



Template, credits to @junebride
---
---