Shadow Contest/SMASh round 193 | My Entry
Hello beautiful hiveans!!!
Blessed and happy first sunday of november to all of us!
First I wanna thanks @melinda010100 for initiating this awesome shadow contest.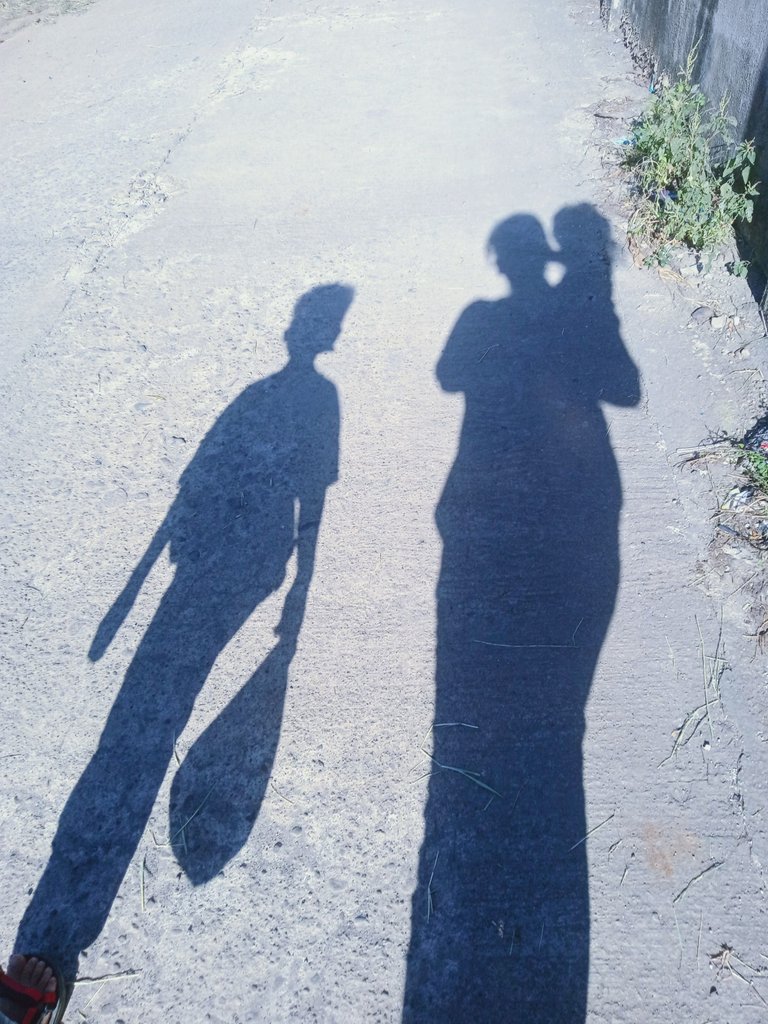 This morning I bought bread, eggs & hotdogs for breakfast. I am with my two sons. as we were on our way home, I was suddenly delighted by the shadow of the three of us. because it's very clear. It's a good thing I brought my cellphone and took a picture right away. My 5years old son asked me, why is his shadow so tall? I told him we were turning our backs on the sun so our shadow would be long. But when the sun is really high, it will change and it also depends on where we are positioned. Ahh okay, he said. hahaha I really love talking to my kids.
That's it for today my beautiful hiveans.
Thanks for dropping my post.
Stay safe out there!
Smile,
@aura89
---
---