Flowers for Thanksgiving Day (ESP-ENG)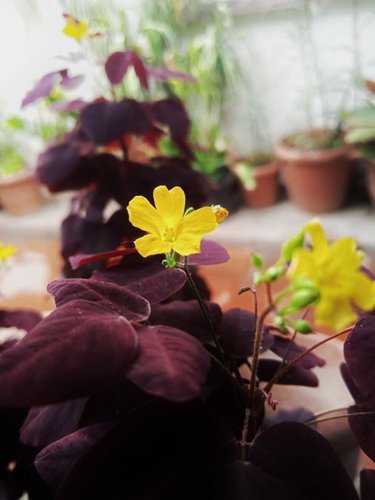 Anoche, me quedé dormida conversando con Dios. Le pedí, como cada noche, por la salud de todas las personas que hoy están pasando por una enfermedad física. Le pedí, fervientemente, que les aliviara las dolencias que los aquejan porque he visto de cerca el sufrimiento y la desesperación en unos ojos contenidos de lágrimas que se niegan a salir, en unos casos, y en otros que se desbordan sin parar. Le pedí fortaleza para las familias que hoy están haciendo hasta lo imposible por salvar a sus seres queridos. Le rogué a Dios, que lo sabe todo, que nos mire con misericordia en las circunstancias que vivimos en nuestro país, donde estar enfermos es una lucha diaria contra otros males.
Le pedí a Dios fortaleza, paciencia y amor para los que enfrentan grandes desafíos y responsabilidades. Le pedí que nos colme de mucho amor, paz y tolerancia y que las bendiciones de salud abunden en nuestras vidas para servir humildemente al que lo necesite.
Last night, I fell asleep talking to God. I asked Him, as I do every night, for the health of all the people who are going through physical illness today. I asked Him, fervently, to relieve them of the ailments that afflict them because I have seen firsthand the suffering and despair in eyes filled with tears that refuse to come out, in some cases, and in others that overflow without stopping. I asked for strength for the families who today are doing the impossible to save their loved ones. I prayed to God, who knows everything, to look at us with mercy in the circumstances we live in our country, where being sick is a daily struggle against other evils.
I asked God for strength, patience, and love for those who face great challenges and responsibilities. I asked Him to fill us with much love, peace, and tolerance and that the blessings of health may abound in our lives to humbly serve those in need.

| | |
| --- | --- |

Así, en esa conversación y con la certeza de que Dios me escucha, me dormí profundamente.
Al despertar, agradecí la oportunidad de un nuevo día, sus bendiciones y su bondad. En este día especial de Acción de Gracias, agradezco la vida, la naturaleza, la familia, los amigos y todo lo que me rodea, pues la gratitud es la puerta grande y abierta a la abundancia de todo.
Thus, in that conversation and with the certainty that God hears me, I fell into a deep sleep.
Upon awakening, I was grateful for the opportunity of a new day, His blessings and His goodness. On this special day of Thanksgiving, I am thankful for life, nature, family, friends and all that surrounds me, for gratitude is the great and open door to the abundance of everything.

| | |
| --- | --- |

Estas fotografías en las que les muestro estas florecitas son la prueba de la abundancia y las bendiciones en mi jardín. Hacía tiempo que esta planta no florecía tanto y, justamente hoy, cuando salí al jardín a tomar mi cafecito, me recibieron estas mínimas, pero hermosas y radiantes dádivas de Dios.
Busqué mi celular, dejé mi cafecito a un lado y me dispuse a tomar estas fotos para compartir con ustedes, amantes de la fotografía, mis intentos por capturar la belleza que veían mis ojos. Espero que puedan disfrutarlas tanto como yo disfruté tomándolas para ustedes.
También, agradezco hoy, las oportunidades que me ofrece #Hive para desarrollar mi potencial creativo y encontrar un espacio muy especial para compartir mi vida. Muchas gracias por leer, gracias por sus comentarios y mis mejores deseos para todos.
Cuando somos agradecidos, nada nos falta, todo es suficiente.
¡Feliz día de Acción de Gracias!

| | |
| --- | --- |

These photographs in which I show you these little flowers are proof of the abundance and blessings in my garden. It had been a long time since this plant had bloomed so much and, just today, when I went out to the garden to have my coffee, I was greeted by these minimal, but beautiful and radiant gifts from God.
I reached for my cell phone, put my coffee aside, and set out to take these photos to share with you, photography lovers, my attempts to capture the beauty that my eyes were seeing. I hope you enjoy them as much as I enjoyed taking them for you.
Also, I am grateful today for the opportunities that #Hive offers me to develop my creative potential and find a very special space to share my life. Thank you very much for reading, thank you for your comments and best wishes to all.
When we are thankful, nothing is lacking, everything is enough.
Happy Thanksgiving!

| | |
| --- | --- |



Todo el contenido de esta publicación es contenido original y trabajo creativo personal.Los separadores y el banner son mis diseños en Canva. Las fotos son de mi propiedad, tomadas con mi celular Redmi9A
All the content in this post is original content and personal creative work, the banner and dividers are my designs in Canva. The photos are my own, taken with my Redmi9A cell phone.

---
---