A review of Eat, pray love: an inspiring movie with some flaws

"We all want things to stay the same, David. Settle for living in misery because we're afraid of change, of things crumbling to ruins."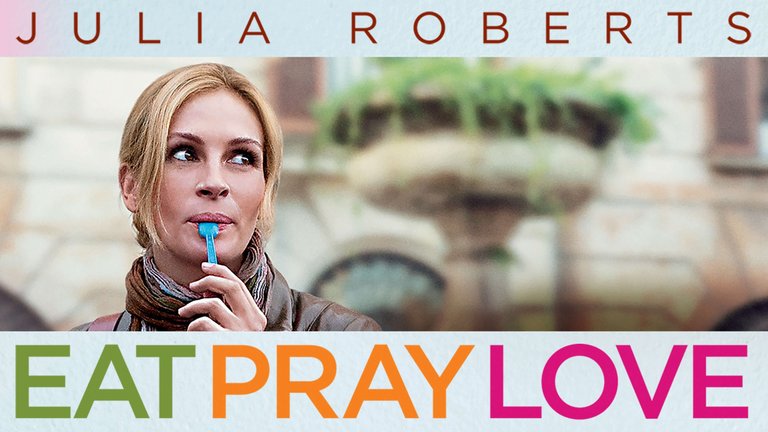 Plot
Despite having all she needs to be happy on the outside (a stunning home in New York, a thriving writing career, and a loving husband), Elizabeth Gilbert, sometimes known as Liz, chronicles the rebirth of a woman who is profoundly unhappy in this autobiographical short story. Despite this, Liz still feels out of place in the world she has created for herself.
She so decides to divorce her spouse first before setting out on a year-long globe tour (in the middle she is also involved in a short and toxic relationship). She spends four months in Italy, mastering the skill of "dolce far niente" and savoring the culinary delights.
The following four months are spent in an ashram in India, where she develops her personal spirituality. Last but not least, she spends the final four months in Indonesia, primarily in Bali, where she discovers her equilibrium...and also love. Thus, "Eat, Pray, Love"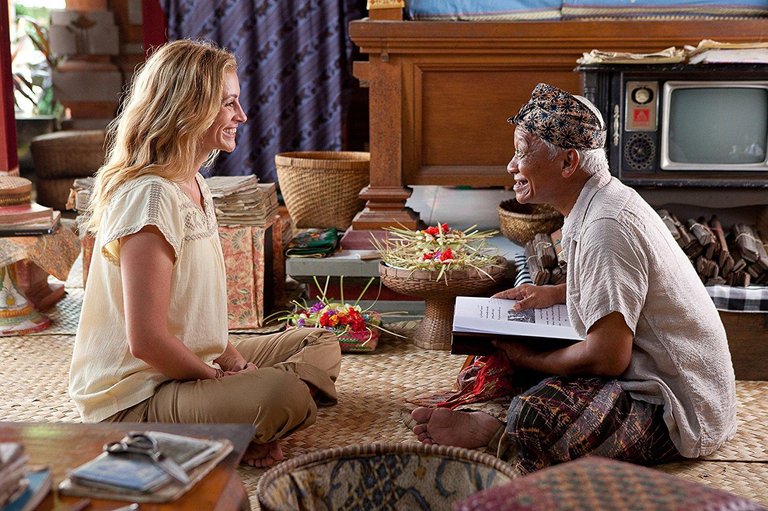 "To lose balance sometimes for love is part of living a balanced life."
Why you should watch it?
Photography: The cinematography of Eat, Pray, Love is visually impacting, well-edited, and filled with information like a travel guide. It captures the beauty of Italy, the paradisiacal locations of Indonesia, and the mystical landscapes of India.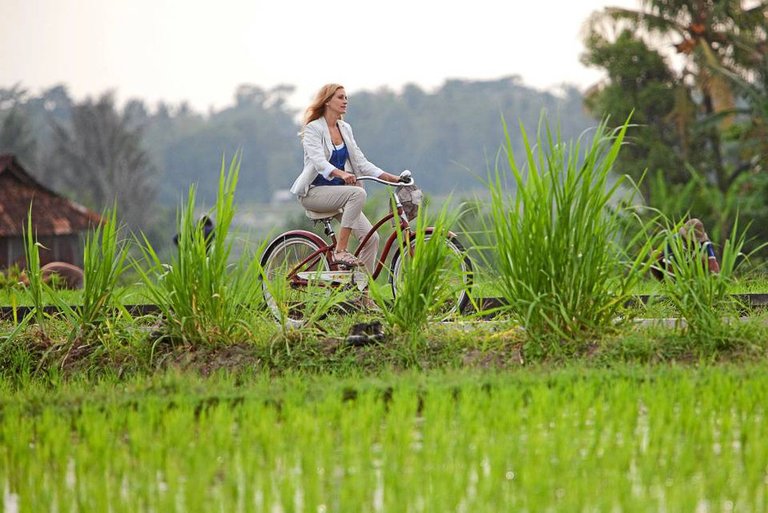 Travel to know yourself: The movie is separated into two chapters, the first of which is lighter and is focused on Italy and food. Elizabeth meets Giovanni (Italian Luca Argentero), a charming young man who drives her between Rome and Naples so she can learn about Italy's unique goods. Until her departure for India, when she starts her meditation journey, Elizabeth leads a happy existence. She meets Richard (played by Richard Jenkins) there, a man who reminds her of her difficult existence in New York and who has just gone through a difficult divorce. The rest of Eat, Pray, Love takes a serious, philosophical tone after this, but when Elizabeth travels to Indonesia, it loses that direction. She meets the charming Felipe (Javier Bardem), who she initially rejects (since she is afraid to lose the equilibrium that she has so hardly gained) but that is undoubtedly the catalyst for her decision to start living and falling in love once more.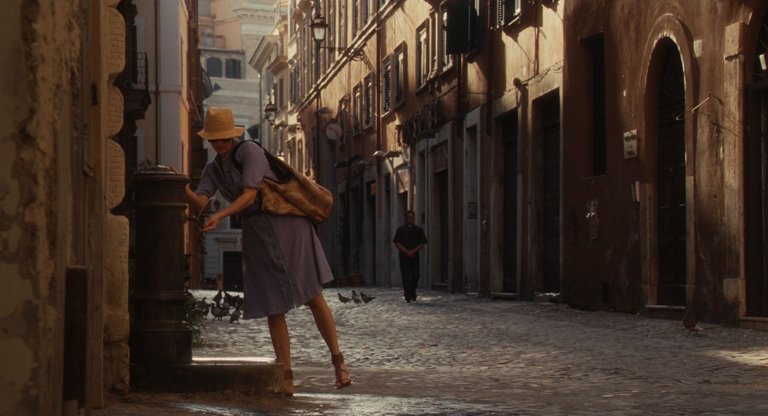 Source
"I wanna go someplace where l can marvel at something. Language, gelato, spaghetti, something."
"I decided on my word. "Attraversiamo"... It means: "Let's cross over"."
Four seasons: The screenwriters aimed to correlate a season of life and one of the four natural elements—water, earth, fire, and air—to each area Gilbert (here brilliantly portrayed by Julia Roberts) touched. For instance, New York is depicted in this movie as a gloomy, cold city, matching the hues of winter.
The main character starts to feel out of breath at this point, the opposite of how she feels in Rome, Italy, where she spends most of her free time eating and admiring the local wonders. In order to portray Gilbert's initial feeling of emptiness as well as her breath when she returns to a full life, air is the element that symbolizes her time spent in Italy. If Rome was depicted in autumnal hues, India follows quickly with its incredibly vibrant orange and fiery red tones, which are inextricably linked to the summertime of our lives. In one instance, Liz learns meditation in an ashram and acknowledges that she has, at last, emerged from the depths of depression. Her spiritual quest comes to an end in Bali, Indonesia, which is a symbol of spring and where she eventually falls in love after initially rejecting it because she is utterly unwilling to break the equilibrium she has worked so hard to achieve.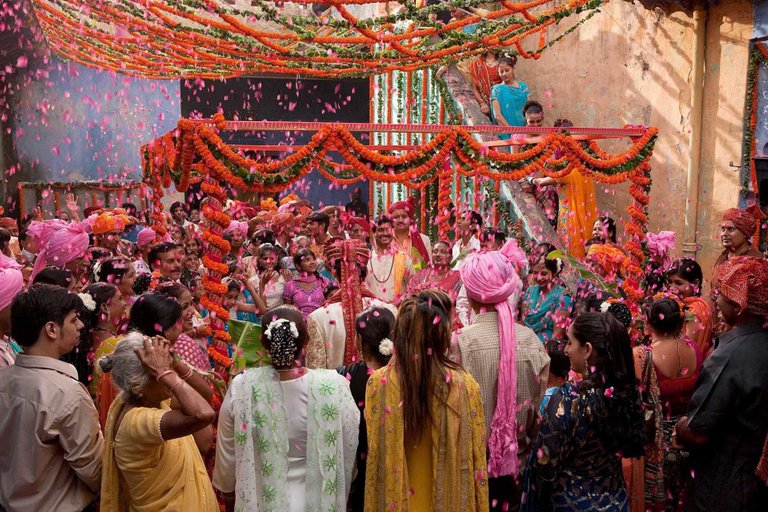 Conclusion
A cute movie overall, but one that wasted numerous chances. A multitude of catchphrases and clichés are used to describe much more complex feelings saved (partially) from stunning cinematography, competent direction, talented acting, and magnificent landscape. In other words, perhaps certain passages were omitted between the old and the new love, between the guilt and the forgiveness, and between the problem and the answer. Some deus ex machina that falls flat.
The story, however, is fantastic, and congratulations to the actual Liz who realized what most people simply preach, i.e. the "I abandon everything and leave to wonder again" line. And it's also because I adore traveling so much that I can't criticize Eat, Pray, Love and yet encourage you to watch it.
No big hopes, but a few hours of guaranteed eye candy and relaxation nonetheless.
Rating
My personal vote is:
---
7.0/10
---
If you enjoyed the post, please leave an upvote and/or a comment, and feel free to follow me (at the link below) if you want to see my next movie review.
➡️ hive.blog/@aurzeq ⬅️

---
---