Mad Max: Fury Road - a must watch movie which will keep you attached to the chairc
Oh, what a day... what a lovely day!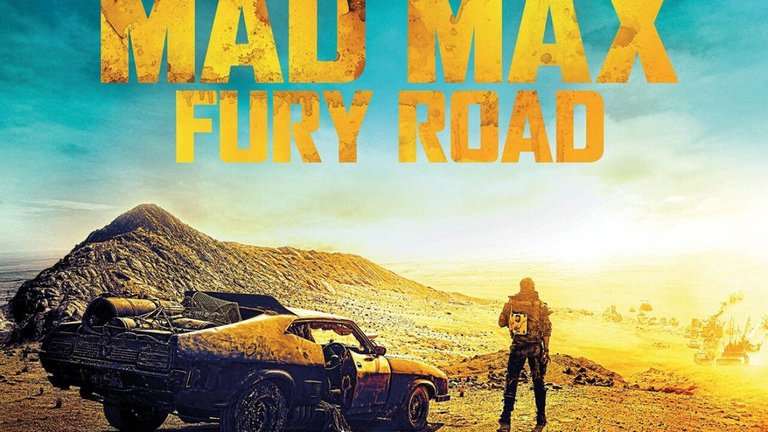 Plot
The film's plot is set in a desolate post-apocalyptic Australia where human civilization has long since fallen into disrepair. Max Rockatansky goes alone through the desert against this backdrop of death and destruction.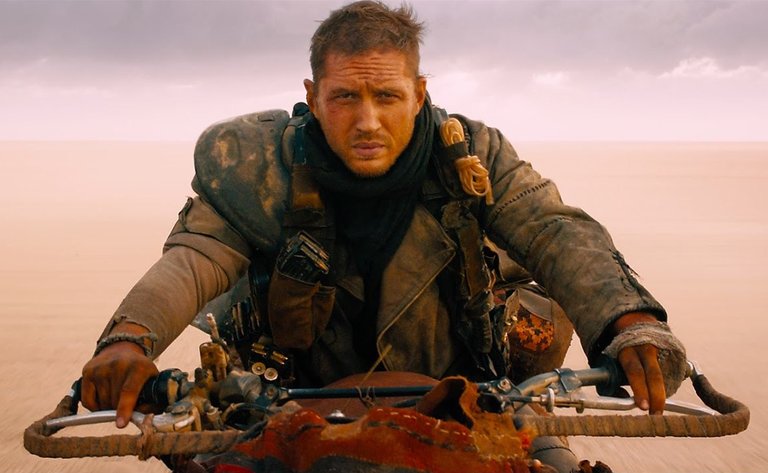 He is taken before Immortan Joe, a crime lord who rules the community of survivors through his control over the water, after being captured by the Sons of War.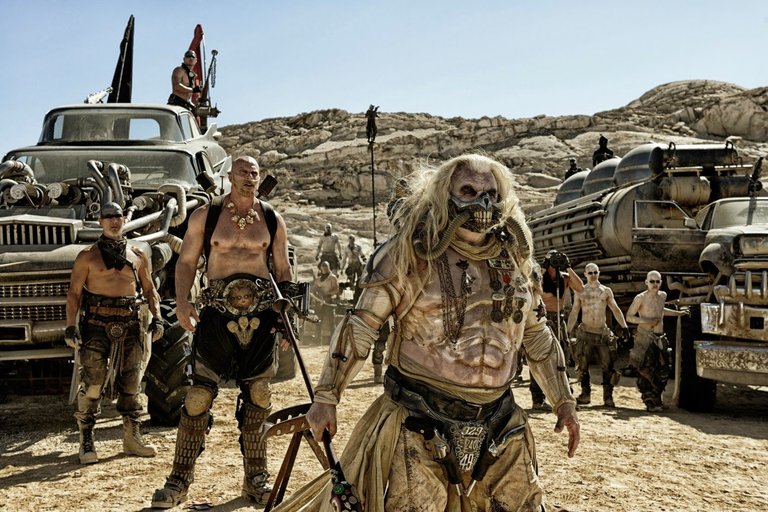 But Max succeeds in getting away before becoming a slave, and he meets Empress Furiosa, a War Daughter who has risen to the top of the organization's structure. In an armored tanker truck with her, Max departs the Citadel. The Five Wives are a collection of healthy, fertile ladies who are meant for the villainous Immortan Joe, but Max is unaware of this.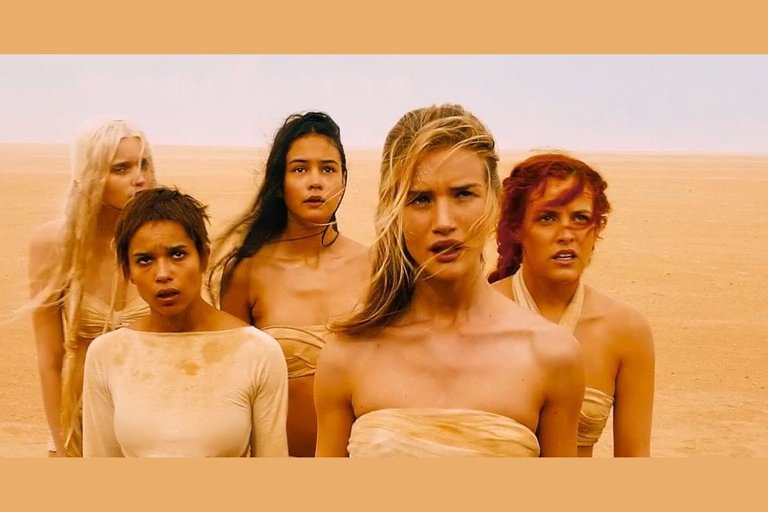 By removing the women from that death den, he is in fact trying to save them. However, the group is quickly located, and a dangerous pursuit through the desert ensues. The terrible tyrant himself is after them, seeking to recoup what is rightfully his. The only way out for them is to get to what Furiosa refers to as the "Green Place," a lush and tranquil refuge where she spent her formative years. However, as the pursuit intensifies, the crew will come to understand that stopping the pursuers would require more than just their vehicle's speed.
Why you should watch it?
A joy for the eyes: With actual, never boring choreography that perfectly matches the rhythmic pace of the filmmaking, Mad Max: Fury Road gets into high gear and provides some outstanding action moments, to put it mildly. Miller's hurried always-in-a-chase style blends flawlessly with the excellent soundtrack, which gives hints of the Dies Irae and sounds metal thanks to massive guitars and pounding drums. These elements charge the viewer and pump adrenaline through their veins until they are left with bated breath, to the point where the entire hall lets go of their held breaths when the images finally fade out and even the last light disappears. It is hard to avoid becoming caught up in a whirlwind of fire, weapons, motors, and dust that rises in the face of such harmony, engulfing everything and everyone. The chase is punctuated by a continuous seesaw of moments favorable once to the pursuers and another time to the fugitives; all punctuated by motorcycle pirouettes, sensational shootouts, exchanges of physical combat, and daring maneuvers with futuristic means of transportation. The editing gives the succession of events a compulsive edge, and the very fast pace leaves almost no time to catch one's breath. The color work is quite detailed and follows the ups and downs of the events, switching between times of great brightness and others of chiaroscuro that is even quite pronounced.
Mad Max: Fury Road becomes a must-see spectacle for all genre fans because to the action, which not only does not let down but also is at a distinctly amazing level.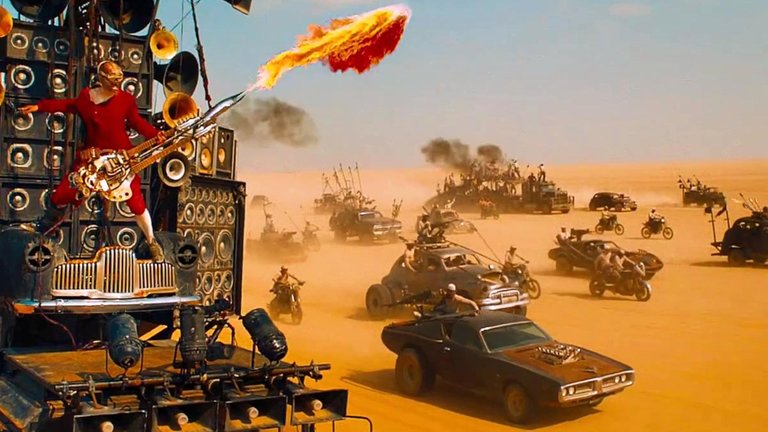 Amazing stunt sequences: It is reasonable to debate if Hardy's Mad Max or the wild and amazing sequences the director crafted are the real hero of the movie. There haven't been many Hollywood movies that have debuted in theaters in the last 15 years that are as aesthetically stunning and filled with excitement. The nighttime images are bathed in blue tones that bring everything close to black and white (originally conceived of as the first solution), while the daytime scenes are dazzling and colorful with loads of reds and oranges.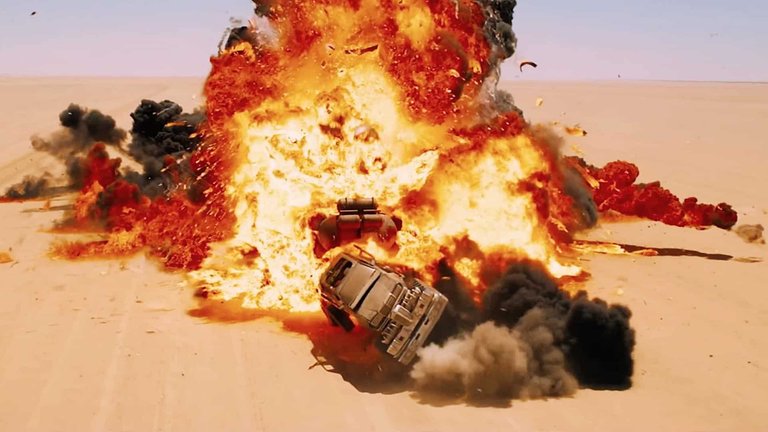 The cast: It almost appears as though the actors may take a back seat in such a riot of frenetic action, but that is not the case. George Miller looked for actors who could withstand the pressure of such a production while maintaining immaculate character consistency. Tom Hardy inherits the role that made Mel Gibson famous but does not make him regret it. In the first thirty minutes, his Max, a reluctant antihero, is subjected to various forms of torture before taking matters into his own hands. Through it all, Max, a lone antihero with a golden heart, maintains his legendary status. In fact, he is stronger than ever, in large part as a result of the step back to his duty as an instrument and ferryman rather than the protagonist that he is required to make.
Even at the height of the earthquake, he is always a source of awareness, even a still point, even an oasis of thought and respite. Rough and ruthless, he has little patience for romanticism and leaves people he must leave behind without spending time crying, but not without feeling grief. Because the spirit of survival that Max espouses at the beginning of the movie transforms into the capacity for self-giving, understanding, and acceptance in addition to aggressive and relentless advocacy.
The fantastic Charlize Theron will ignite the spark, and her shaven-skull, one-armed Furiosa is already a modern-day cinematic icon. In essence, they are both the main characters, and, to put it frankly, Charlize's Valkyrie involvement is what makes the title character a hero.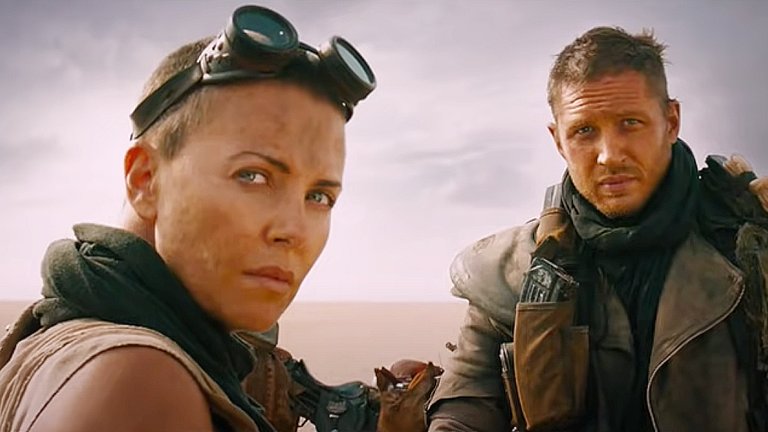 Conclusion
One of my favorite movies, 2 hours of pure visual enjoyment with pure adrenaline and crazy choreography. A film that doesn't have a plot as its strong point (but doesn't even try to), but still remains memorable and unforgettable in every scene. Absolutely recommended.
Rating
My personal vote is:
---
9.5/10
---
If you enjoyed the post, please leave an upvote and/or a comment, and feel free to follow me (at the link below) if you want to see my next movie review.
➡️ hive.blog/@aurzeq ⬅️

---
---