Modelling, queen of the stars.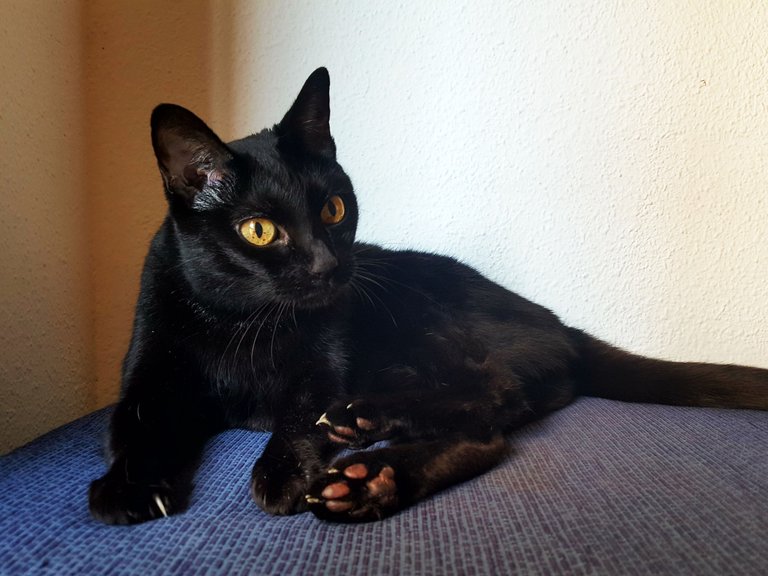 Her name is Catalina, sweetly I call her Cata, she is my cat queen.
She recently turned eleven, along with my other kitten, Tony.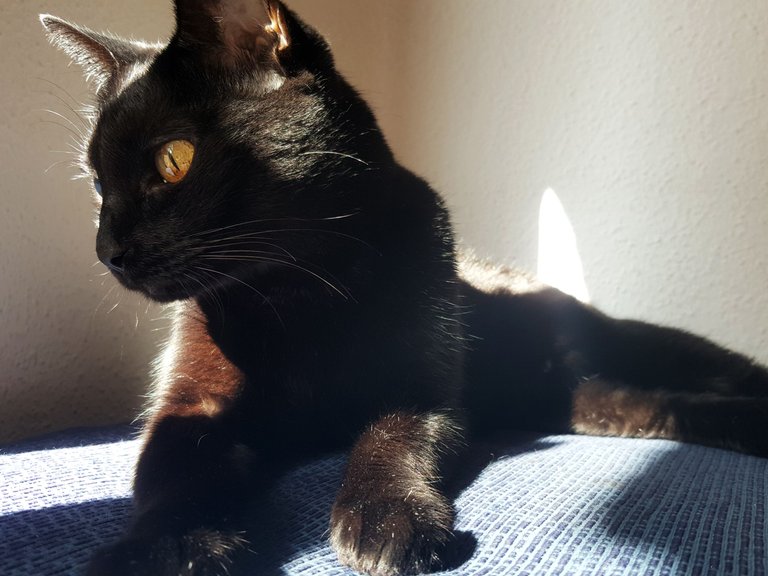 She is very slippery, and being black it is very difficult to find a moment when I can take pictures of her.
She moves around a lot, likes to play and run, which makes it very difficult to take a decent picture.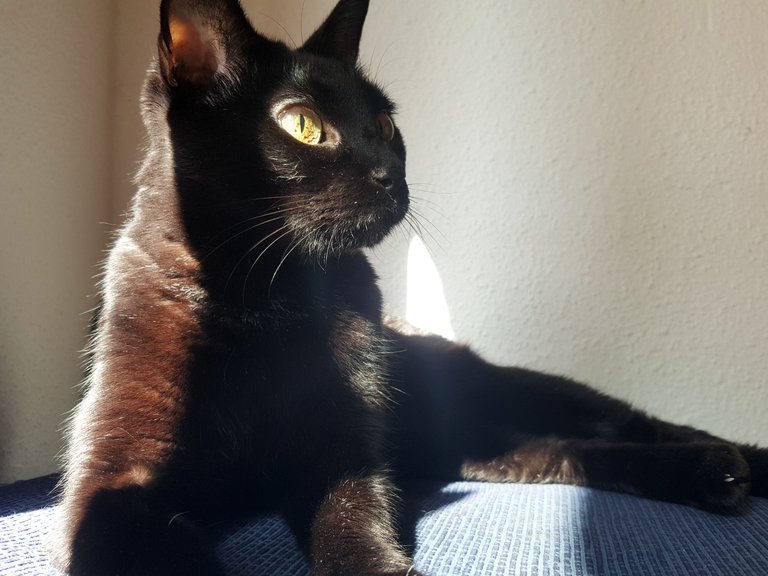 But on this occasion she was very busy in her armchair, looking out of the window, and I took the time to wait for her. She has her times. Every cat has a personality.
I sat next to her, and the sun was shining on her, making her fur shine more brightly than usual.
When you touch her she is like black velvet, soft, very soft.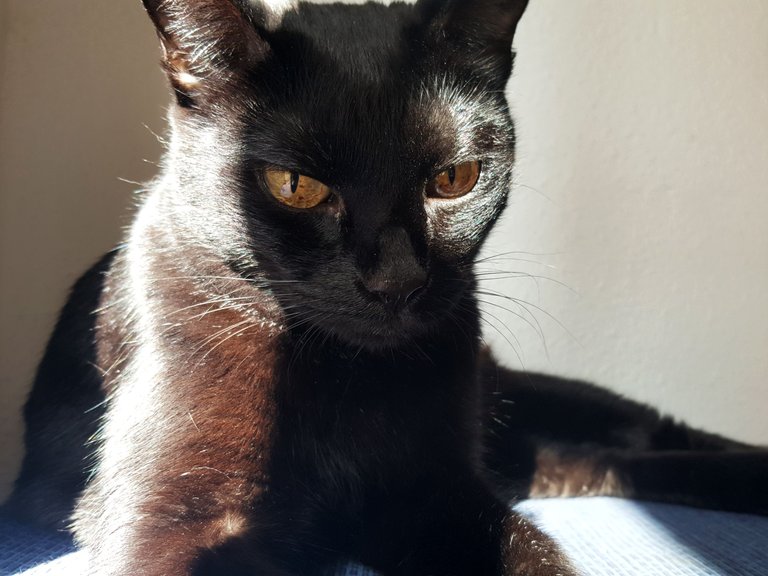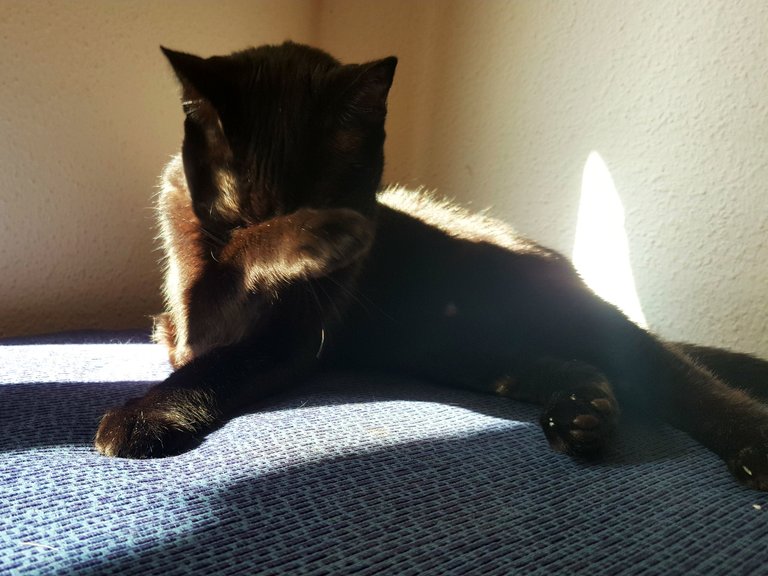 She is used to live inside the flat since I moved to Spain, before she liked very much the garden and climbing on the roofs.
But she has adapted very well and in fact she is very scared of noises, so she is quiet in here.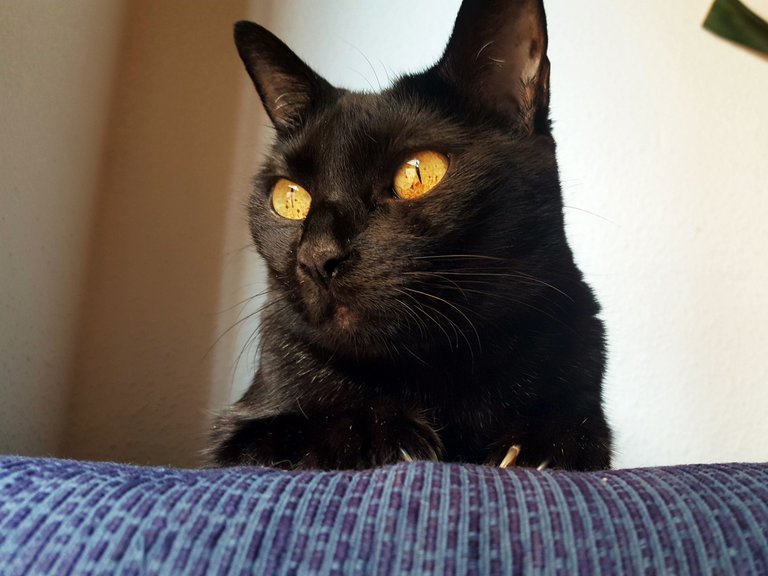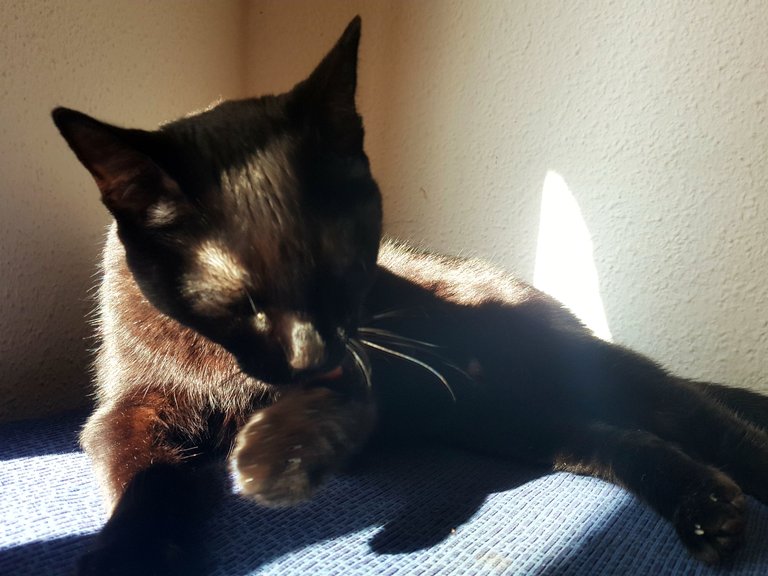 The sun came through the big window and bathed her with its rays, while she enjoyed them. She loves the sun.
I stayed with her for a long time until the sun changed its position, now it was the brightness of the morning that illuminated her and the black colour intensified.
She is very companionable, wherever I go she goes, she protects me at all times. She is like my shadow.
She talks, she talks a lot, she expresses herself and she likes human company.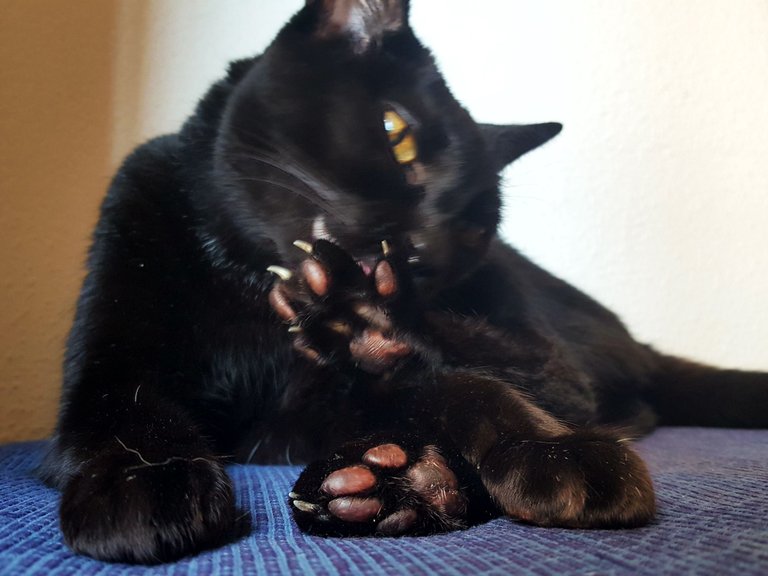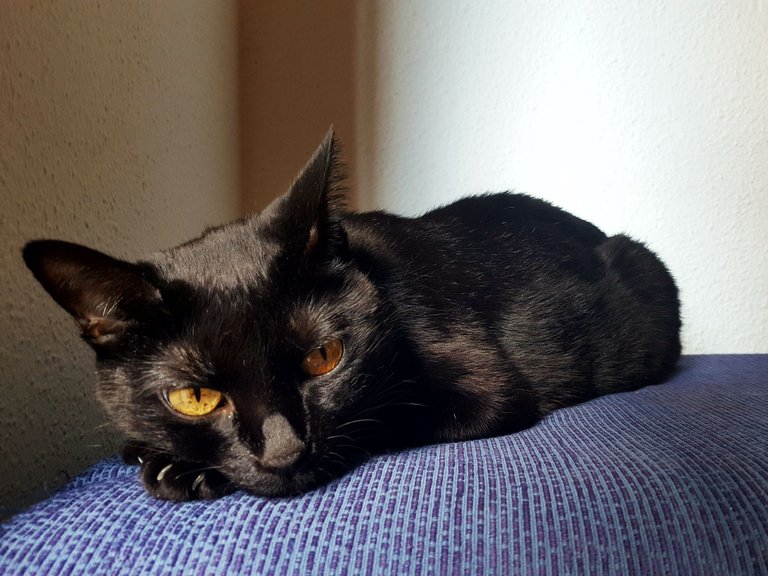 Those sunbaths fascinate her. When she was little the sun made her look bluish black, then it changed to black and brown.
She turned eleven and this is my big present for her, as well as the party I organised for her, with special food and cake.
Eleven years of love, lots and lots of love, just like my cat Tony.
Those who know me, know that they are my weakness. I adore them.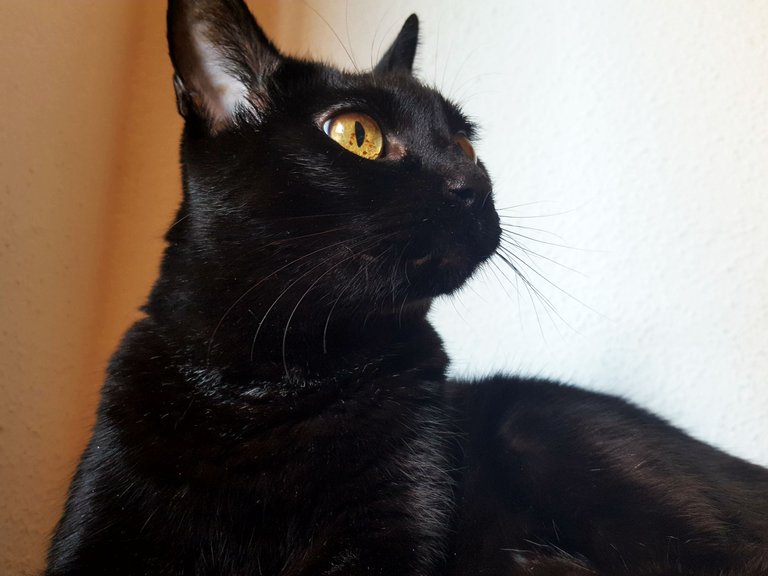 I took more than 60 pictures of him, I must be honest, he was moving a lot, but I think these were good shots to celebrate that special day.
Happy birthday Cata, my queen.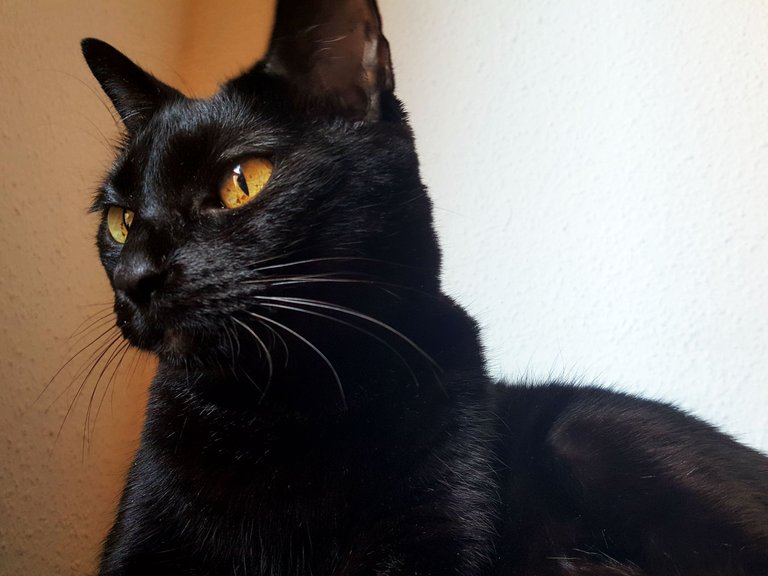 Thank you all so much for watching and reading this far, best regards and see you next time.
Amonet.

All photographs are my own, taken with my Samsung Note 5 phone
Separators created by me in Photoshop
Used translator Deepl.com free version

---
---