"FEFE COFFEE" - COFFEE WITH MY BROTHER
Hello everyone in the Cinnamon Cup Coffee community, how are you doing today? I'm Avon and I'm glad to be back. Today, my brother and I went for coffee, we had a great experience and I want to share it with everyone.
I just passed an important test at school. Shortly, I will have to prepare many things for my graduation project. I was planning with my brother and we decided to go to the fefe to relax.
---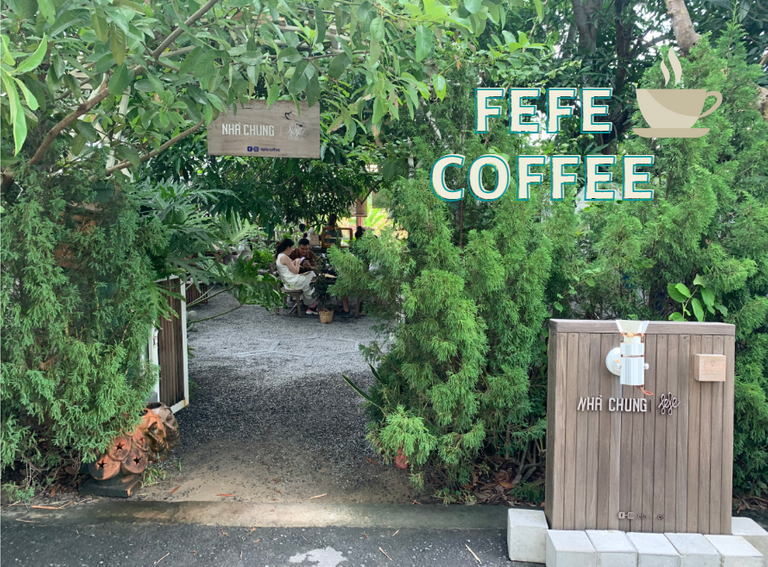 ---
The FeFe cafe is located on a small street in Cam Ha commune, Hoi An city, Quang Nam province, Vietnam. Since this was our first time going to the bar, we had a bit of trouble on the way there, we got lost and some raindrops fell. But luckily, we asked the people nearby and found it.
We were impressed at first sight. The shop is surrounded by large trees, which makes the space cooler. The entrance is made of climbing plants, and the top is tied with a wooden board with the name of the restaurant on it. There is also a large sign in front of the gate with the words "common house" giving me a friendly feeling when I come here.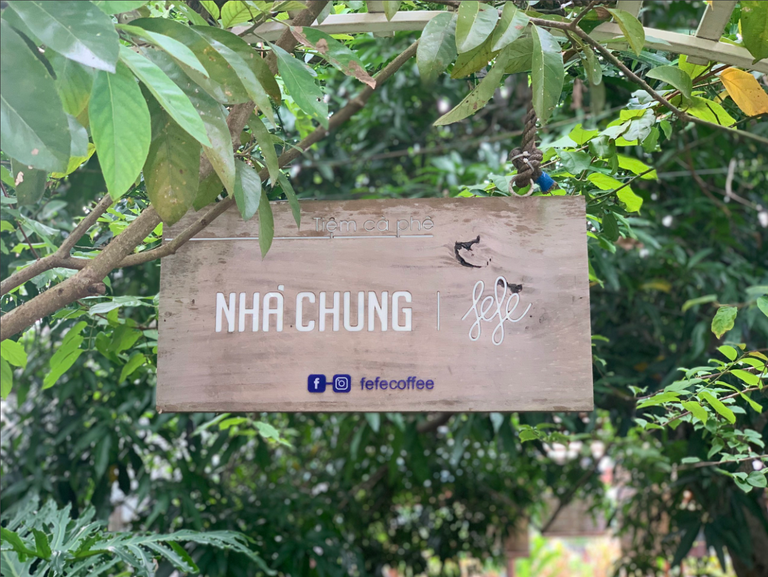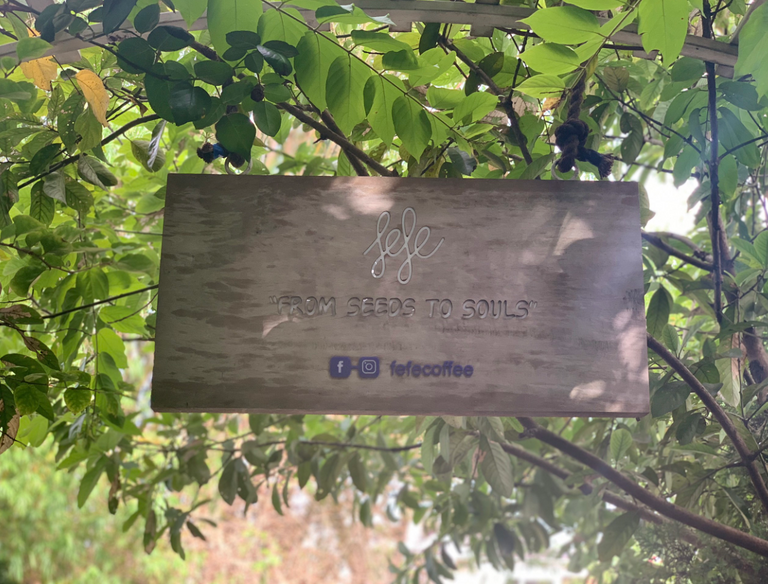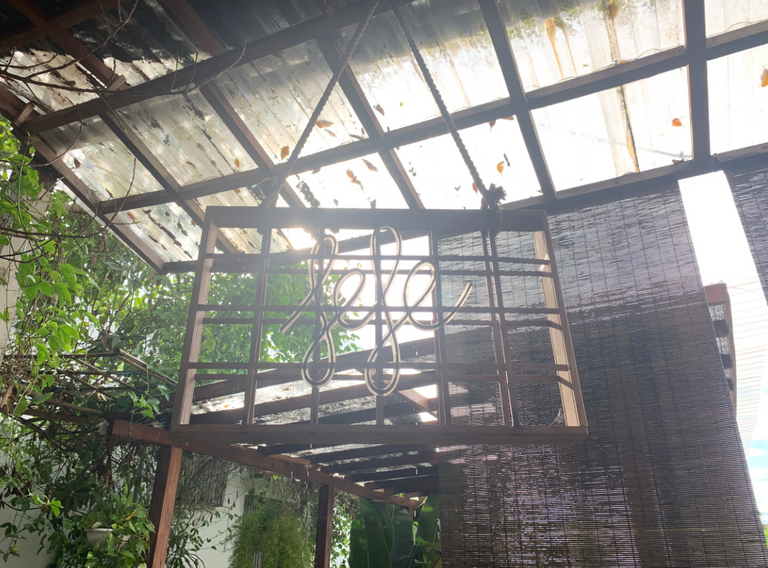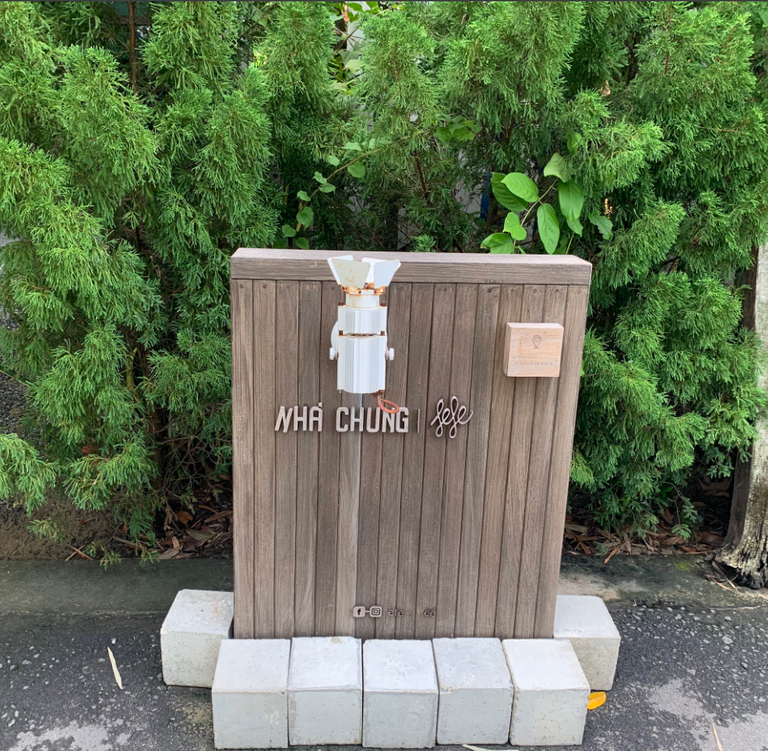 Stepping inside, we received an enthusiastic and friendly welcome from the staff, after we had chosen a suitable seat, the menu was brought by the staff and we ordered drinks. There are a variety of drinks here for you to choose from. Accompanied by a few cakes for you to enjoy. The food and drink prices are only in the range of 30,000 VND to 60,000 VND, equivalent to about 1 dollar to 2.5 dollar. It is a reasonable price and suitable for students like me.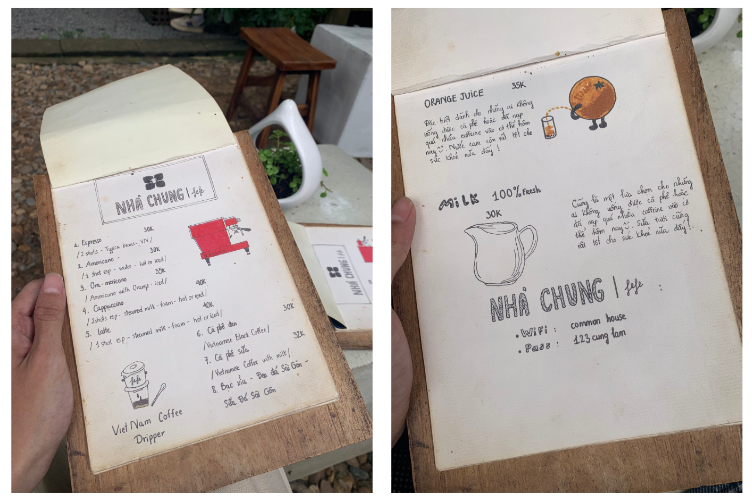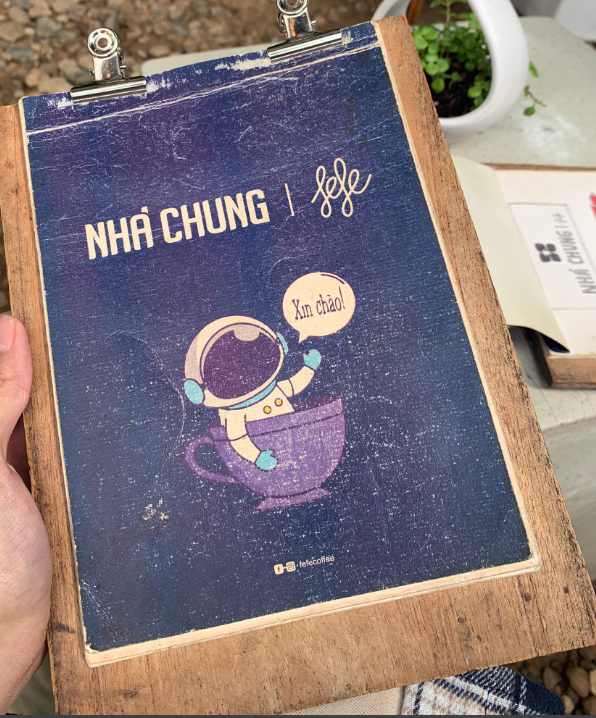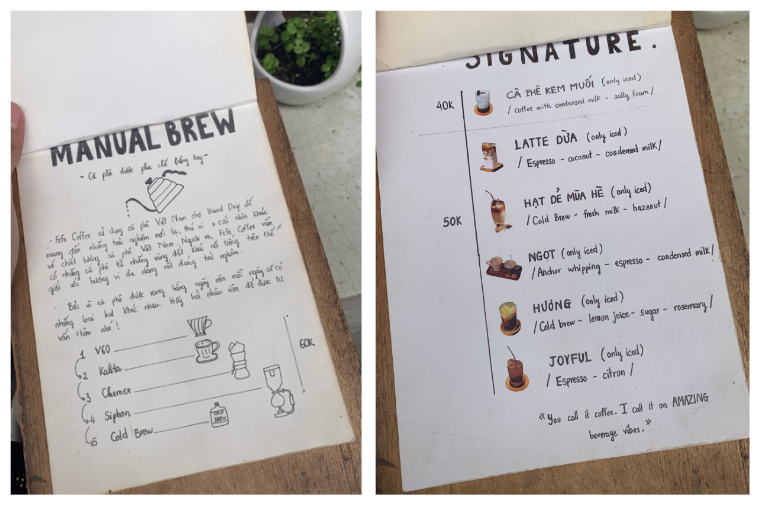 I ordered a silver slurry and my brother ordered an espresso. My cup was delicious and satisfying but my brother didn't seem very pleased, probably because the bitter taste of the espresso didn't suit him. What I like here is that the shop uses stainless steel straws and porcelain and glass cups instead of plastic cups and plastic straws to protect the environment.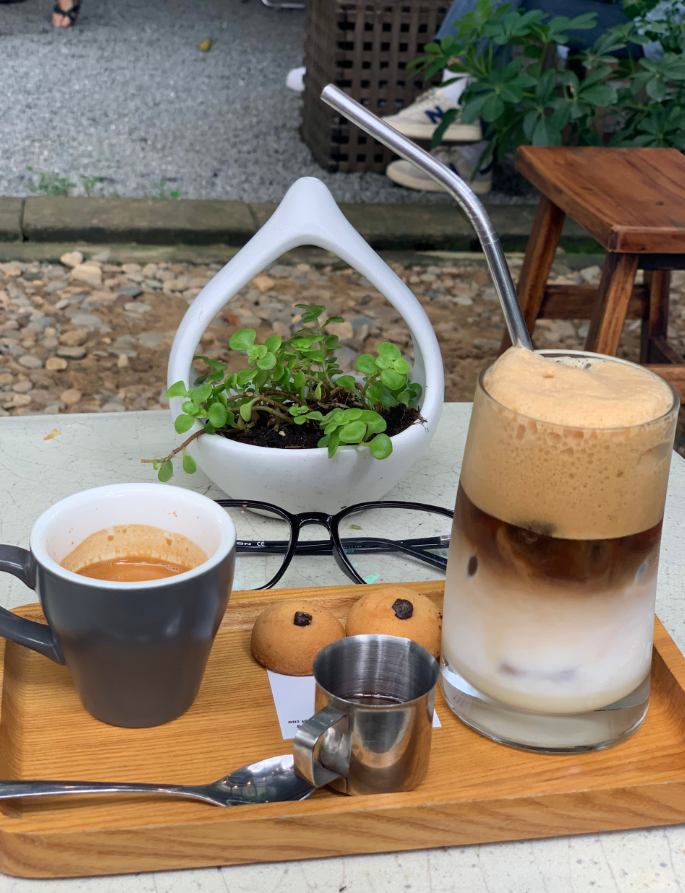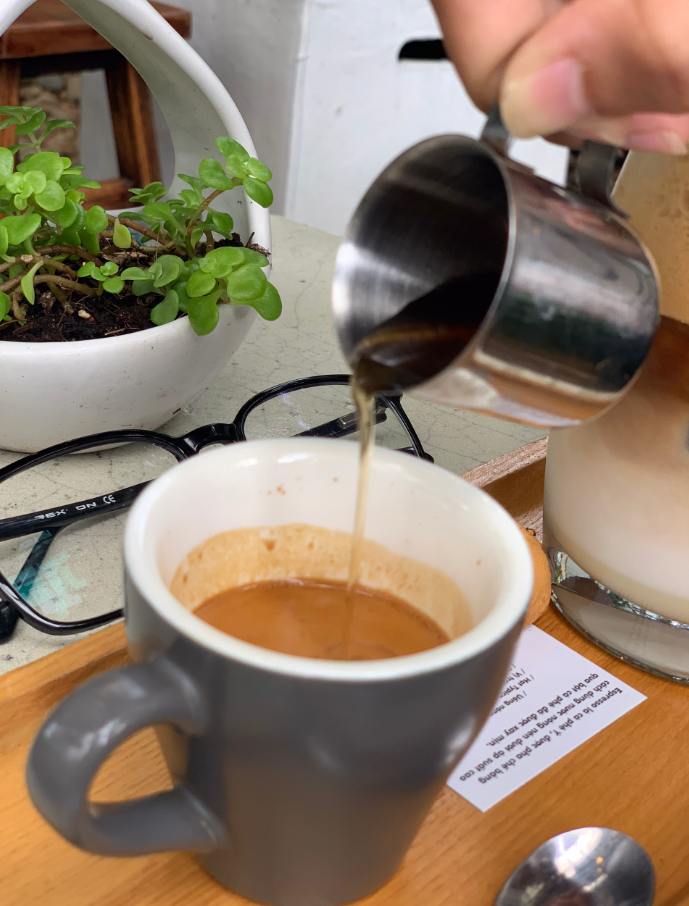 I like the subtlety of the bar when the drink is brought outcome with a card. In it, it gives us information about the origin of the water we choose.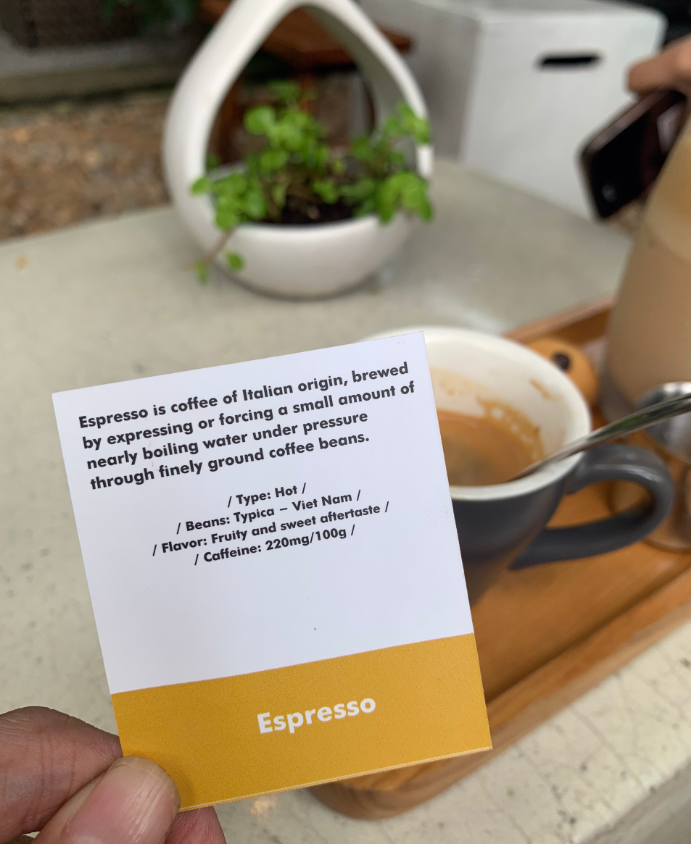 After enjoying and talking for a while, we started walking around the shop to explore. Everything is beautiful and very attractive. The shop has a harmonious combination of nature and classic style. I will introduce you to the amazing things that I have observed.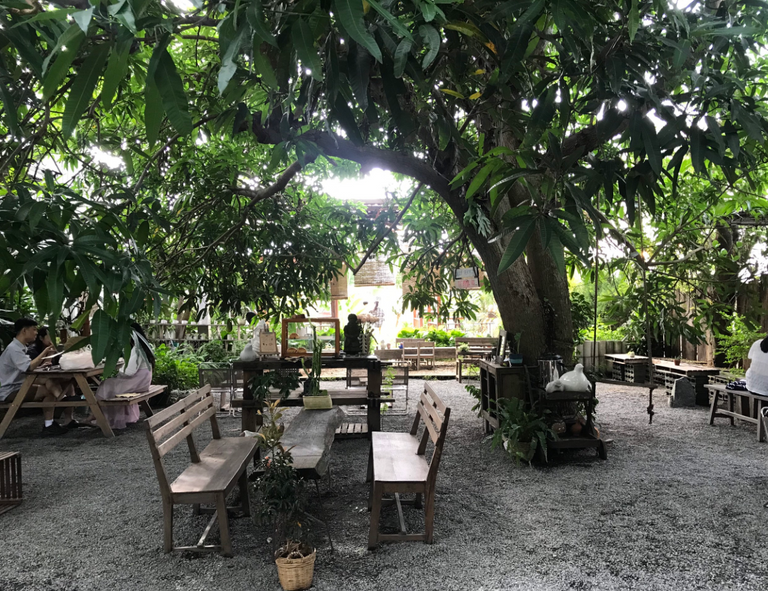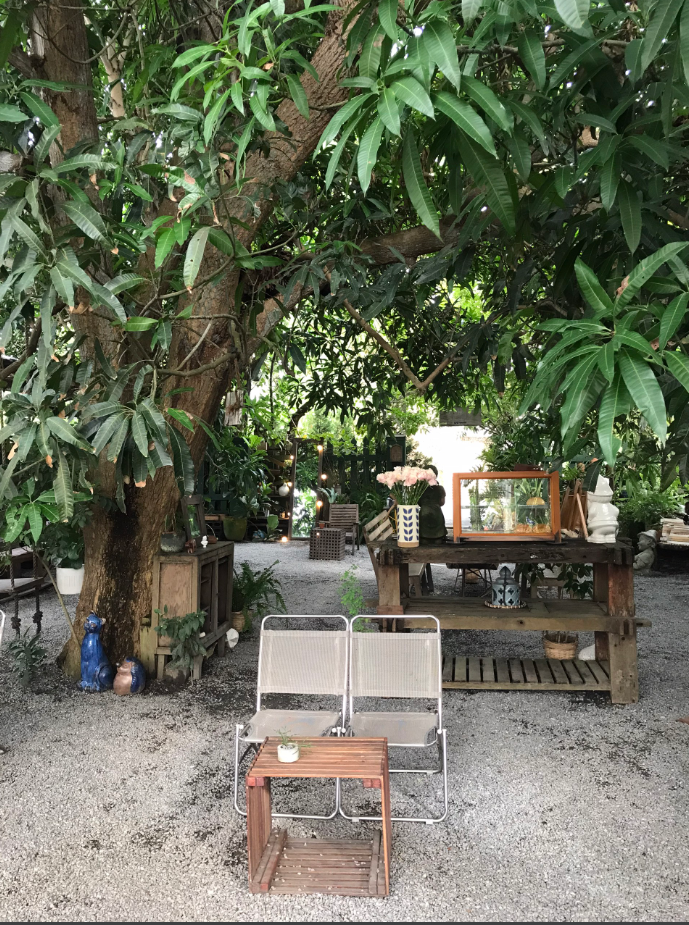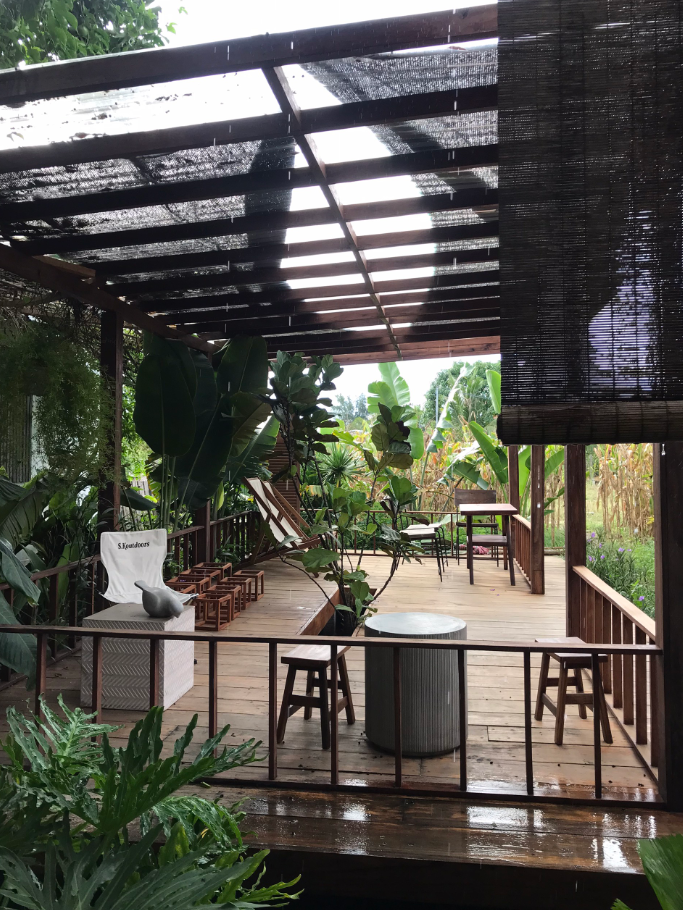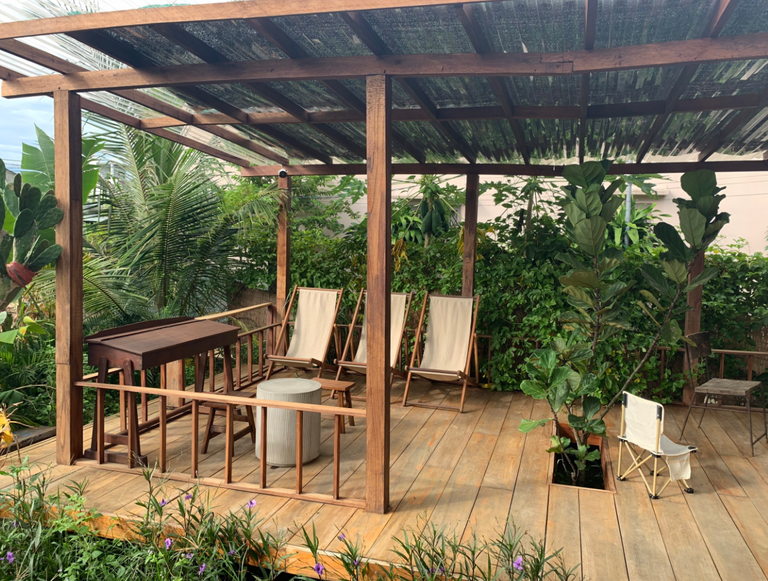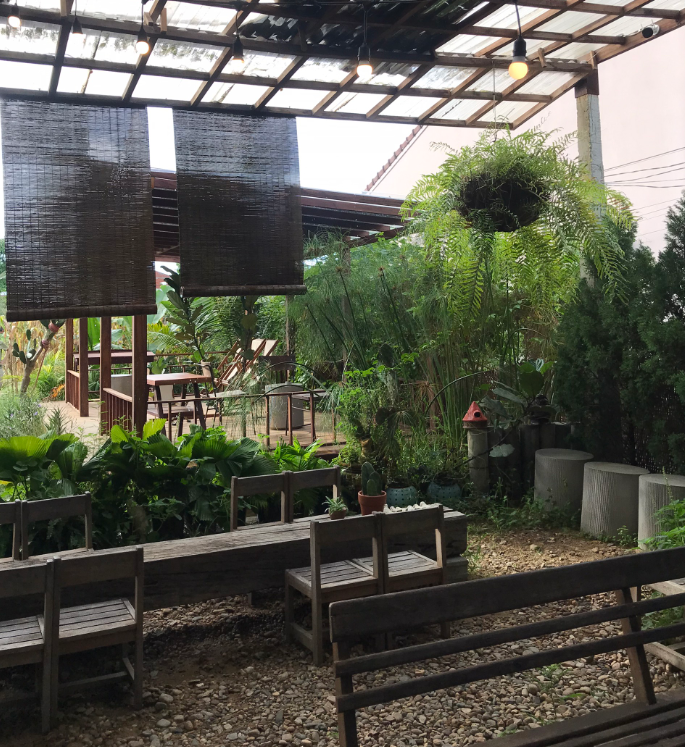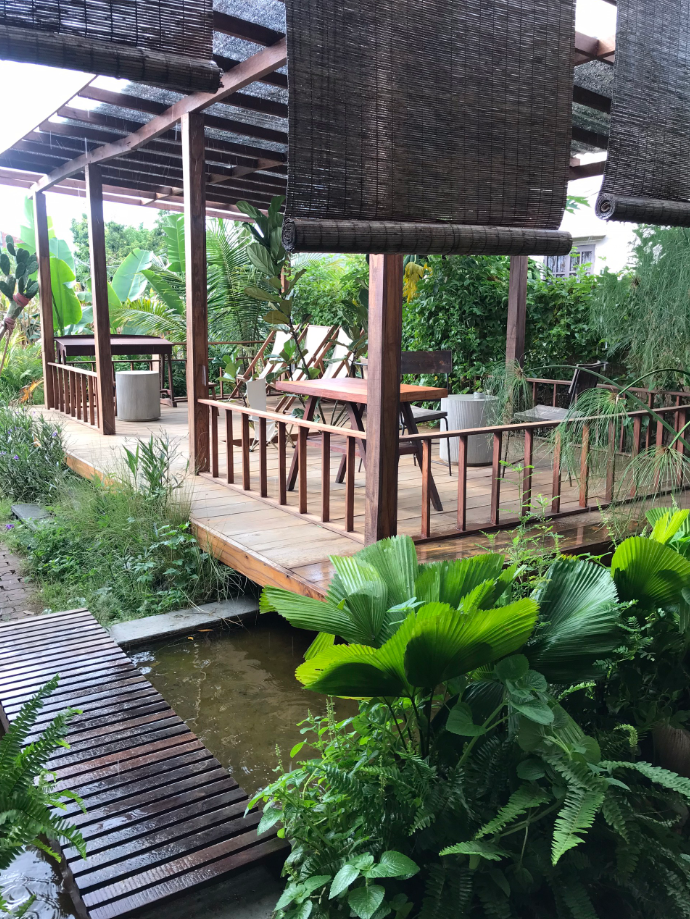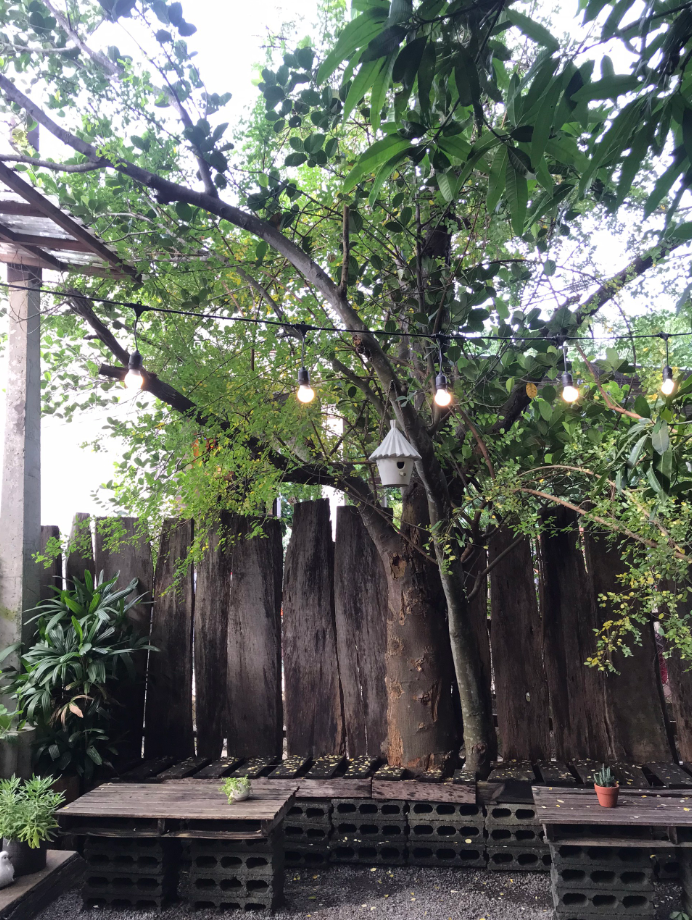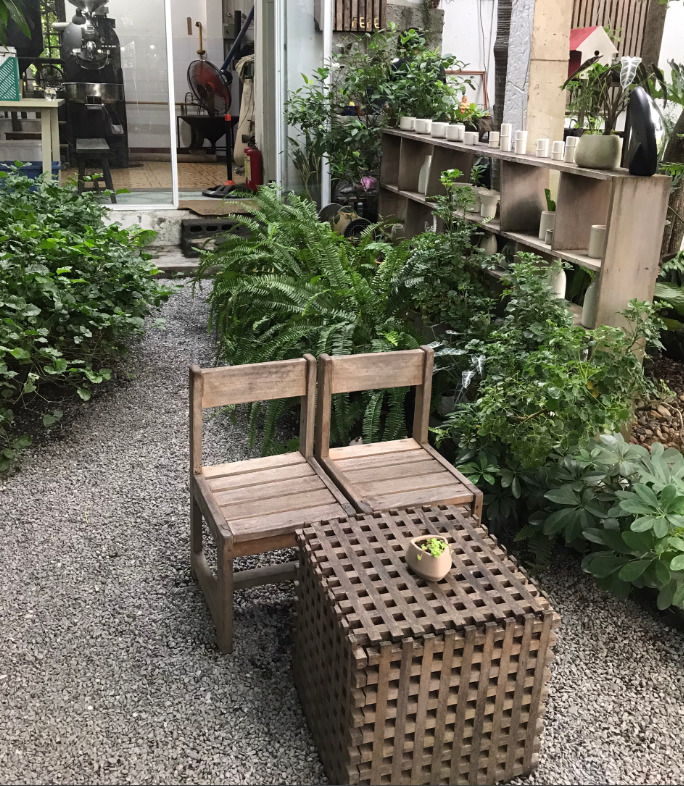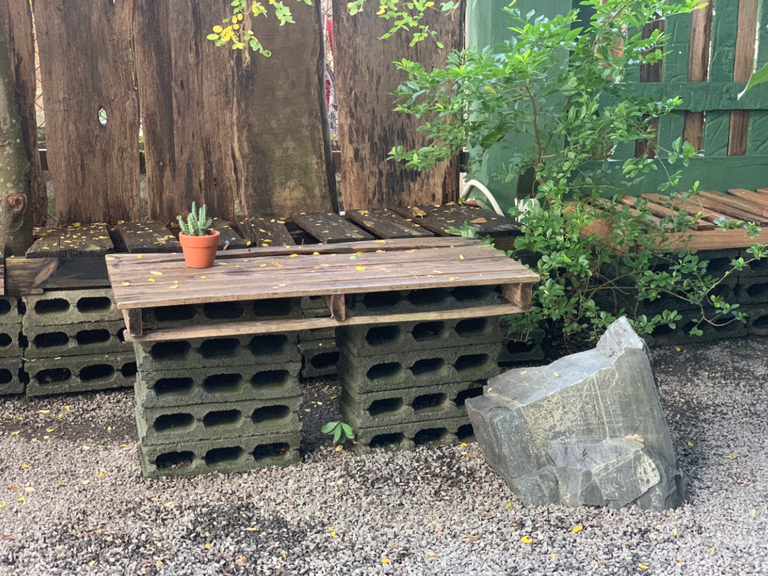 There is a mirror placed in a small corner of the shop, it is decorated by a wooden frame attached with a few light bulbs to make the space dreamy. I find this an interesting and ideal angle for people to capture to post on social networking sites. Of course, we can't miss this opportunity either😜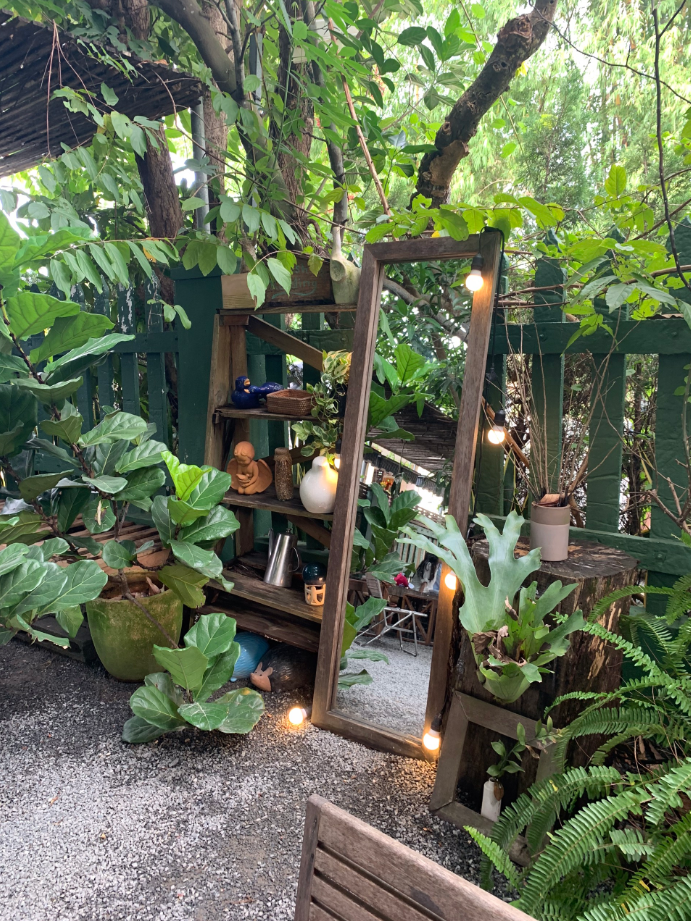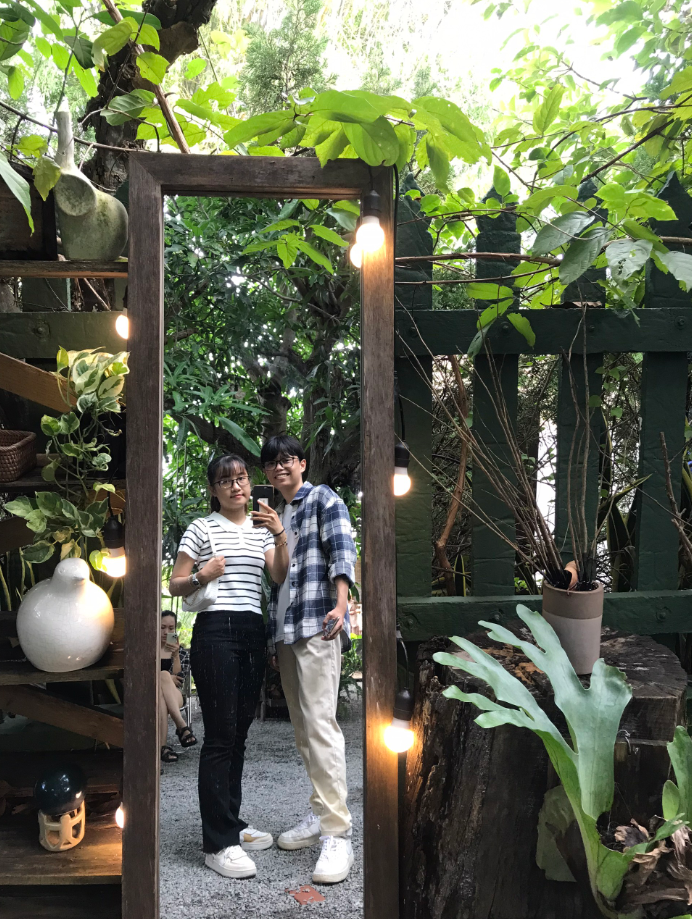 In the middle of the shop, there is a large mango tree, I guess it existed before the shop appeared. Large trees provide shade for the restaurant. There is also a nice little cabinet here, this cabinet is used to display cakes that are very eye-catching, they stimulated my stomach 😆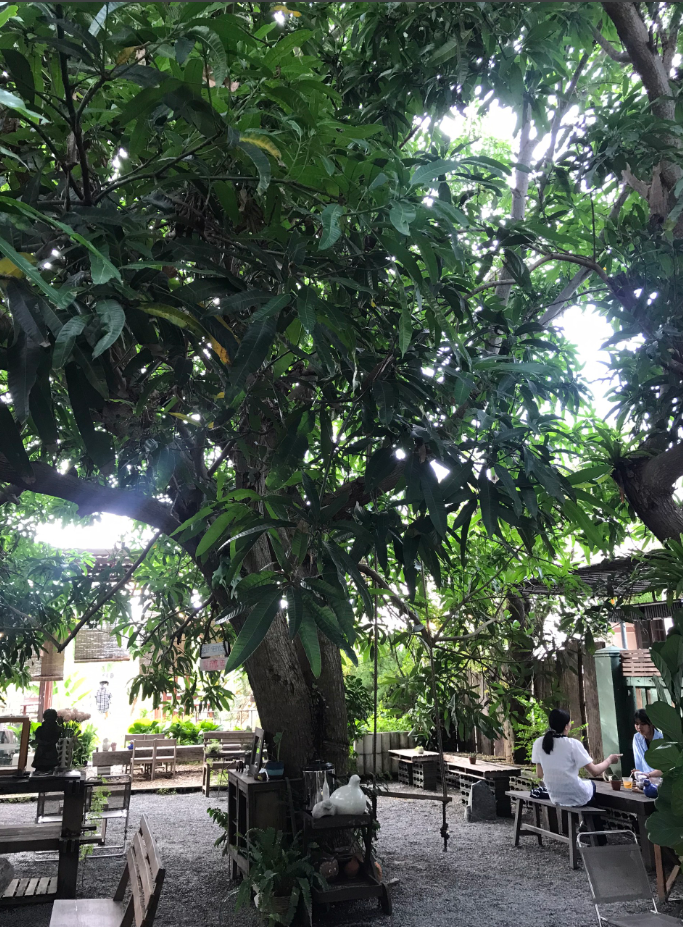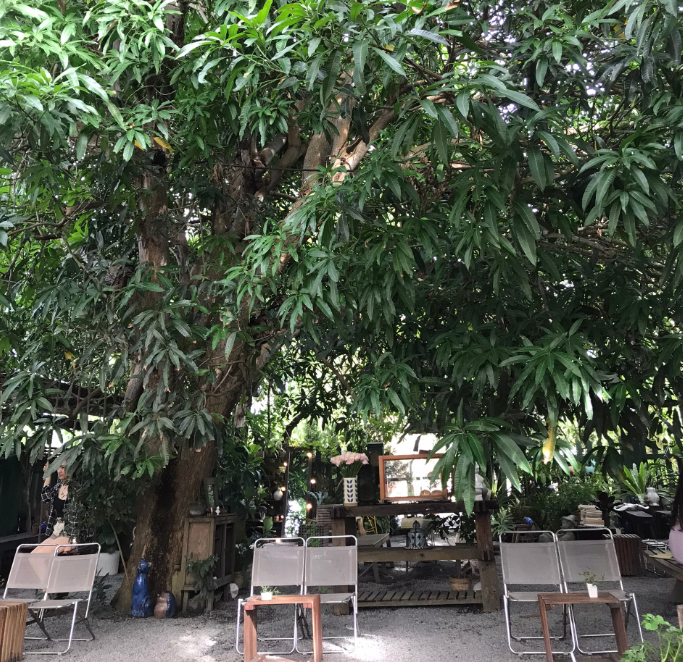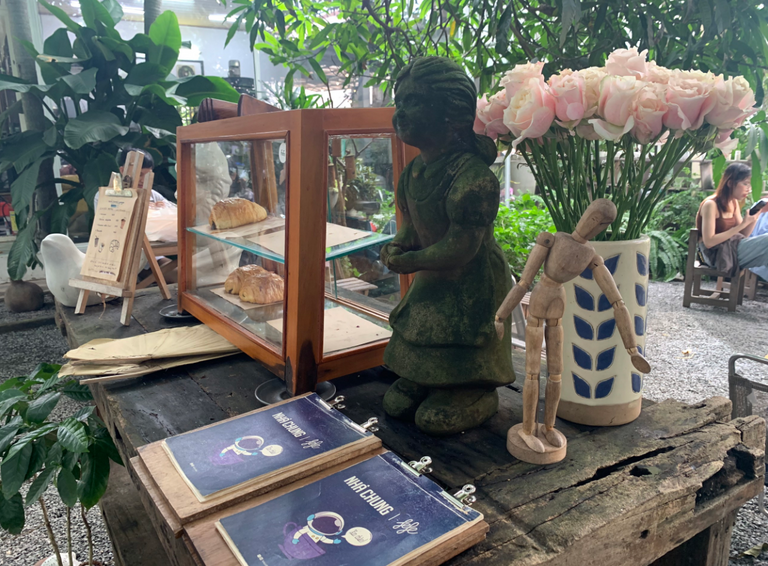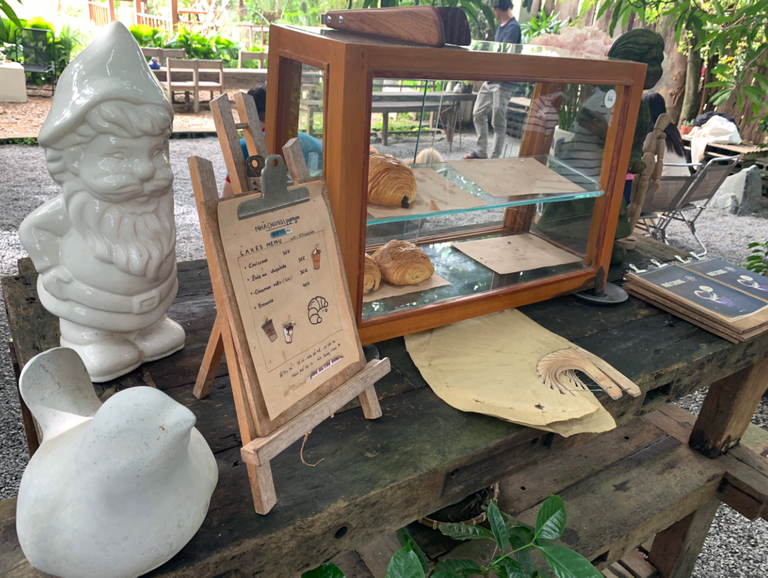 The shop also has a separate corner for book lovers. Everyone has a different way of relaxing and reading is one of them. The books are placed on a wooden table so that everyone can easily choose.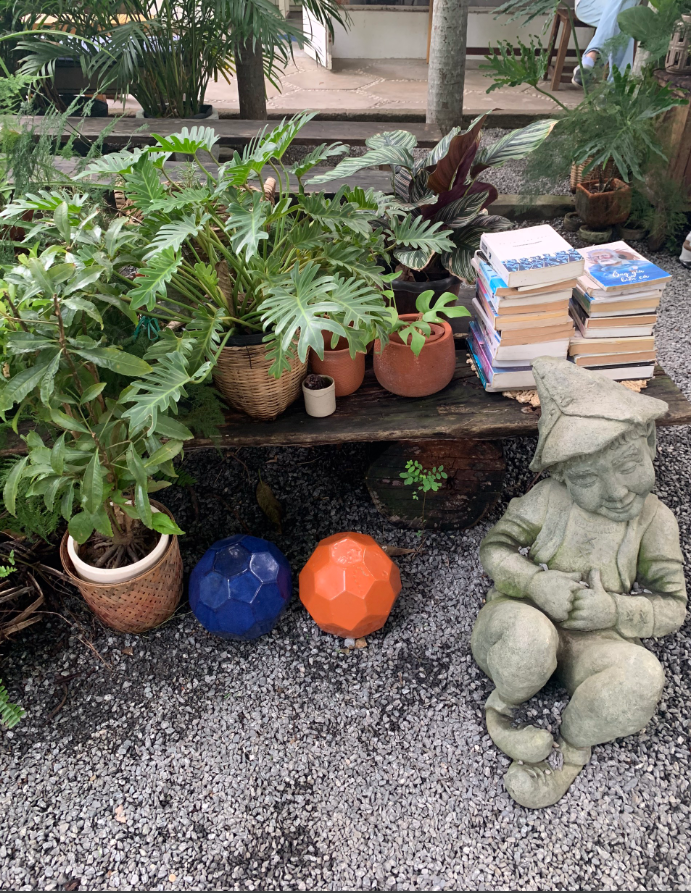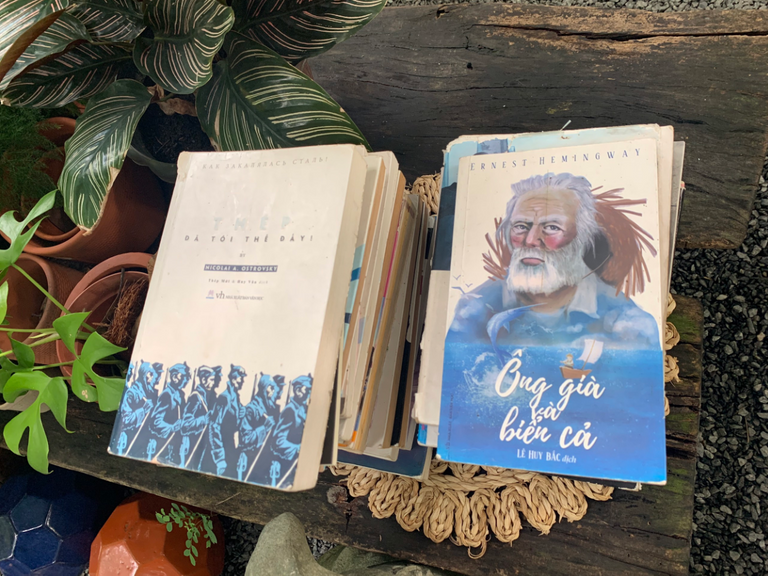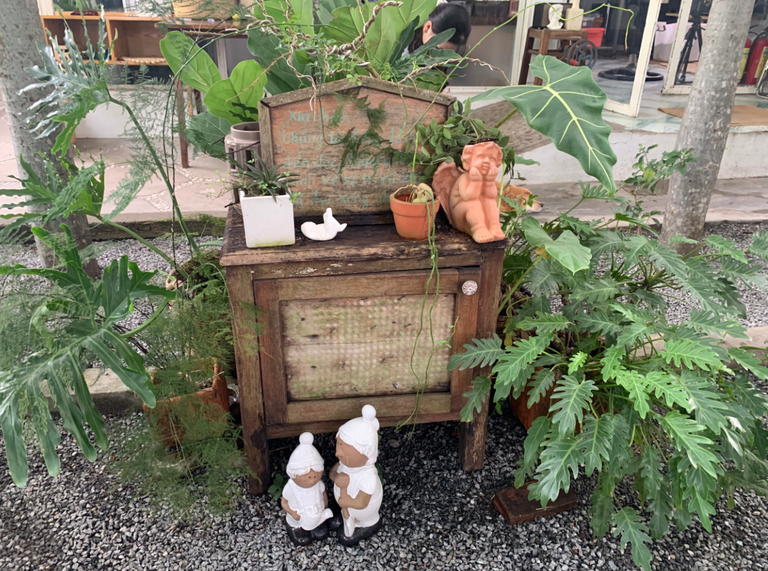 The shop is decorated with many small details. These are potted plants, ceramic pots, and porcelain statues with many different animals. On each wooden table, there is a small potted plant to make the space more beautiful. The owner has a lovely pet, a brown dog. The dog is very friendly and runs around the shop looking very happy.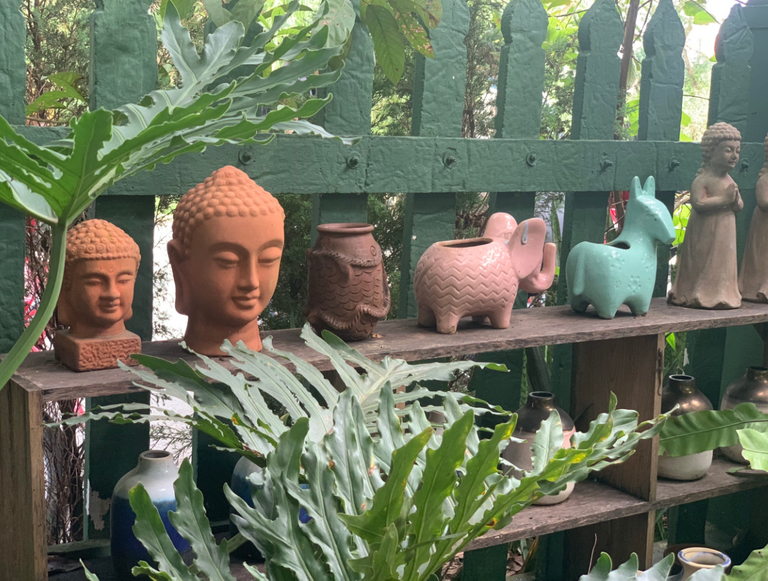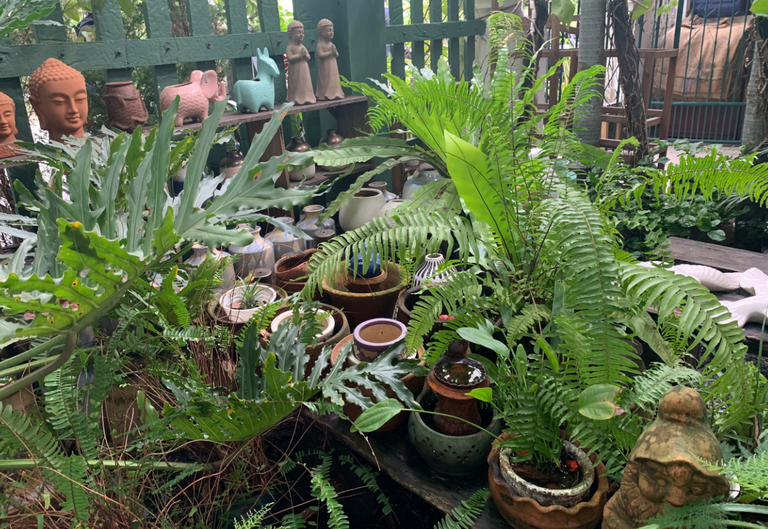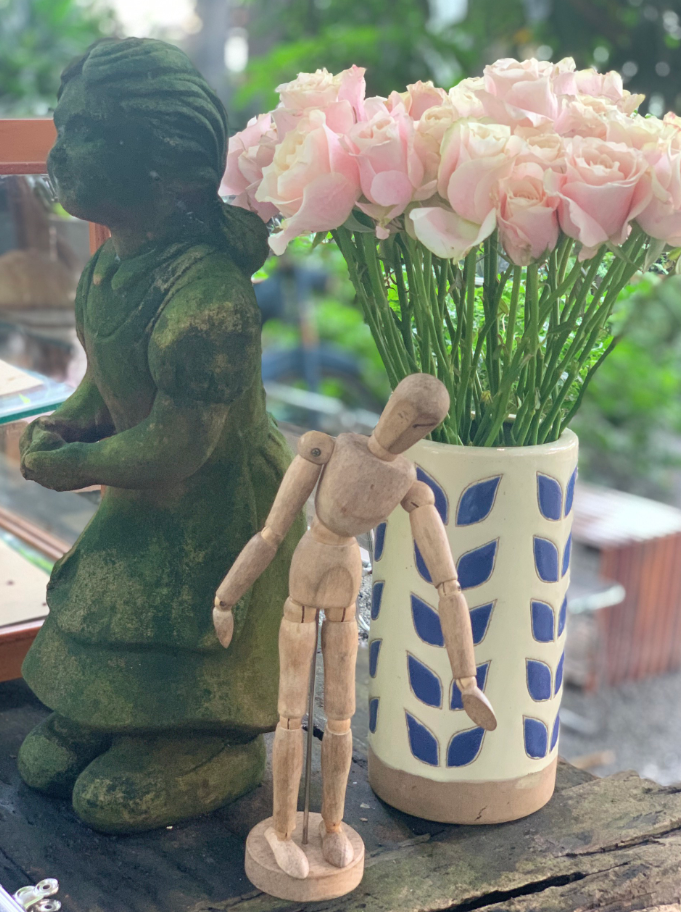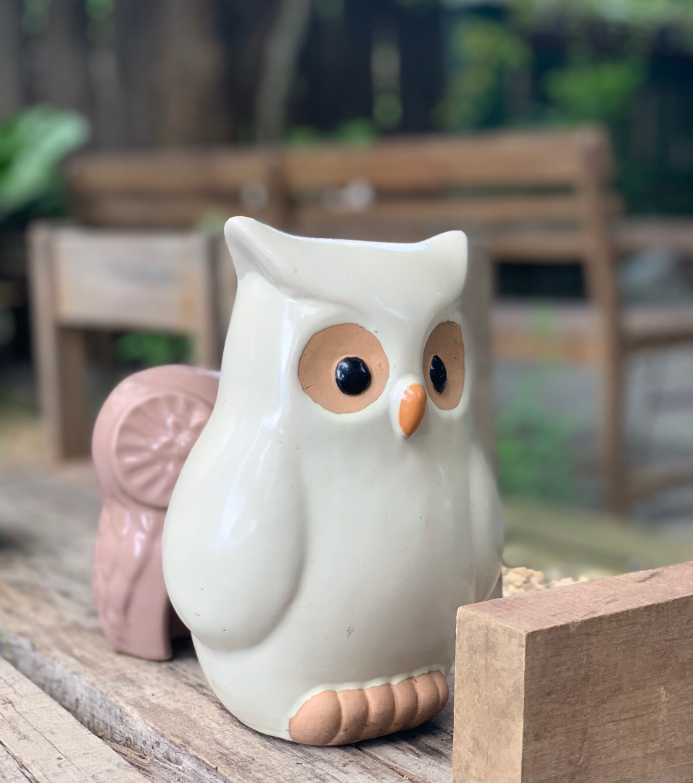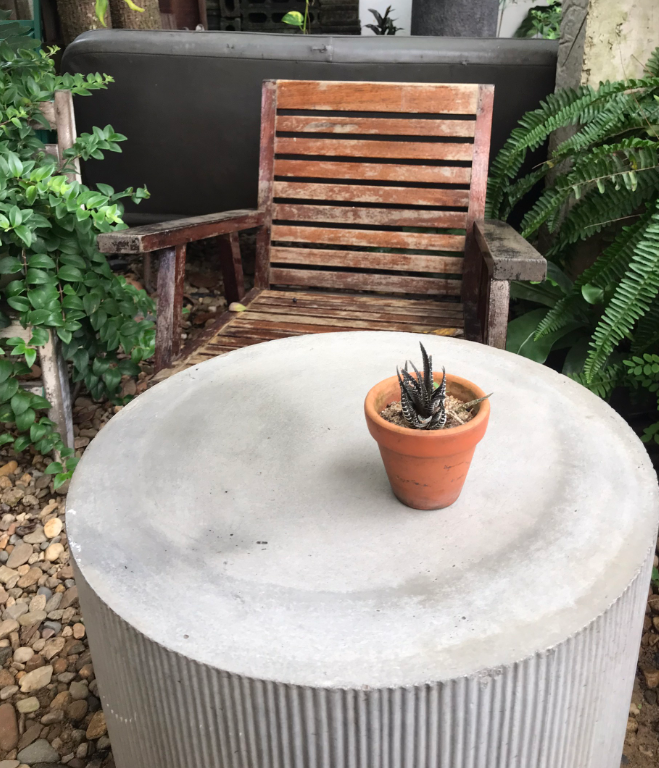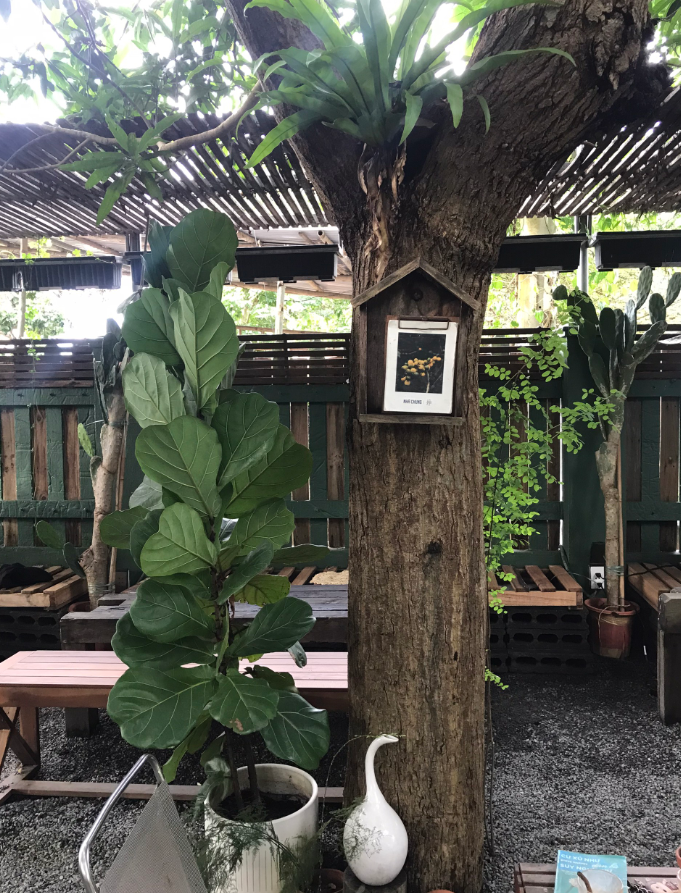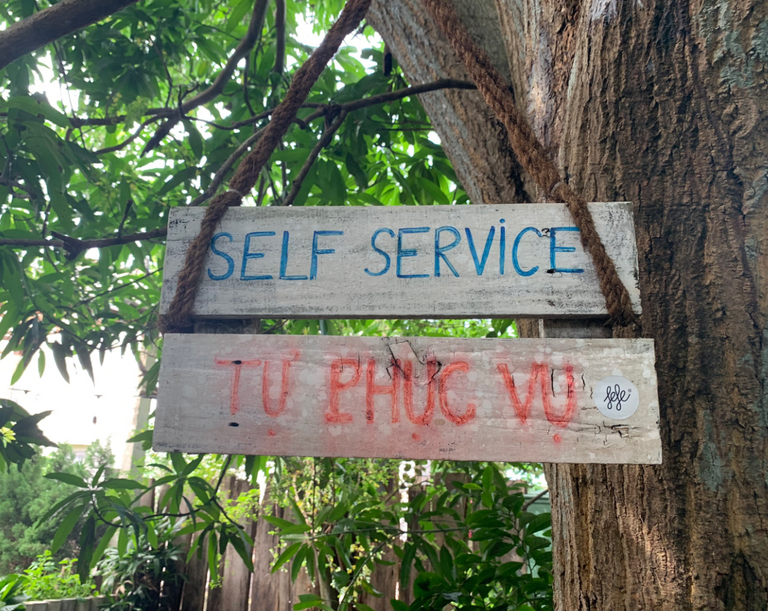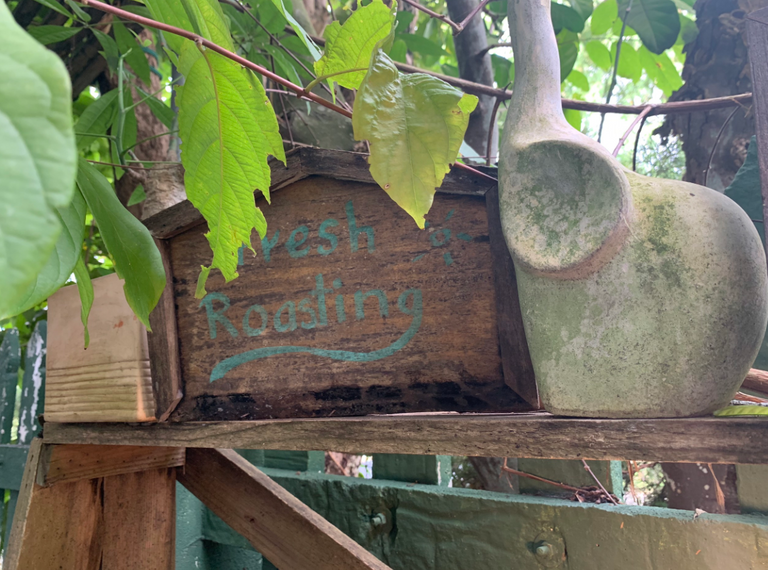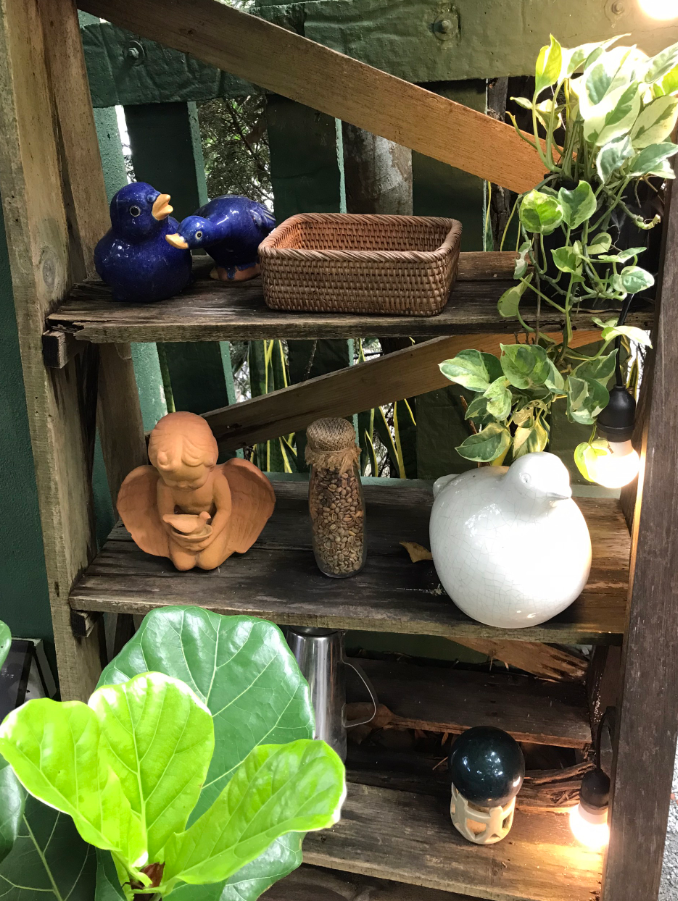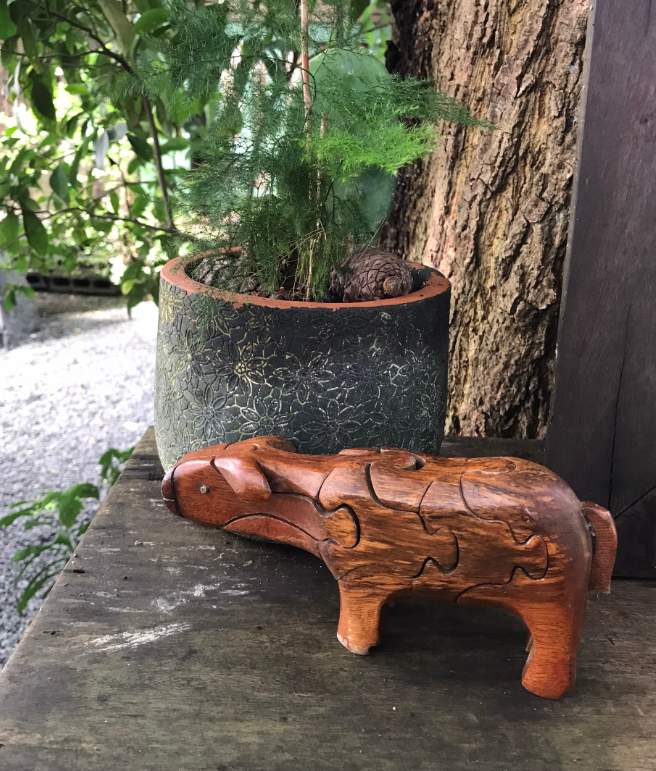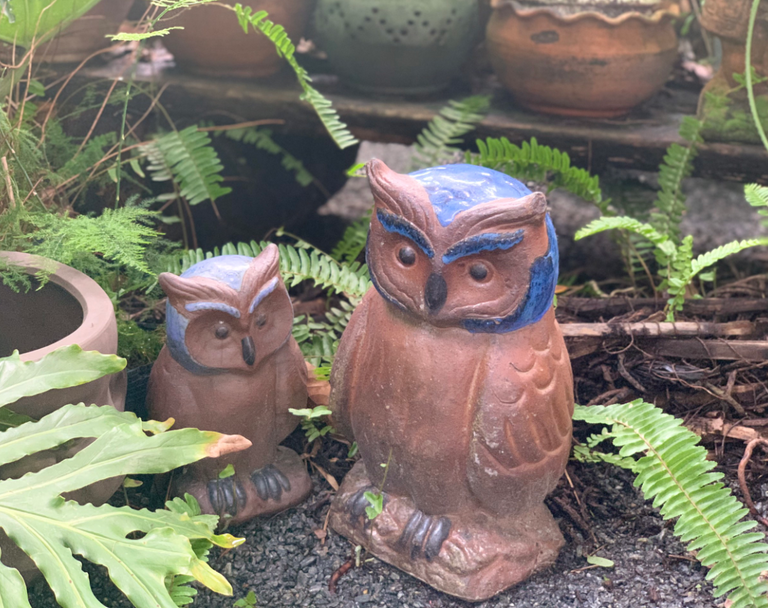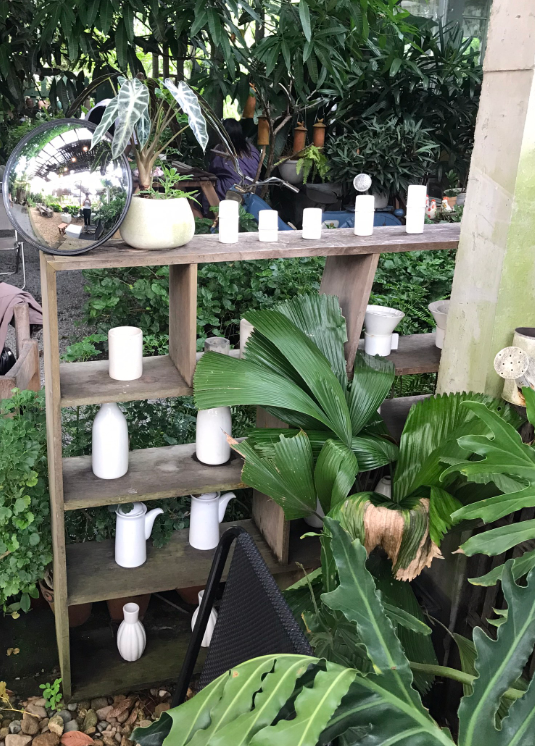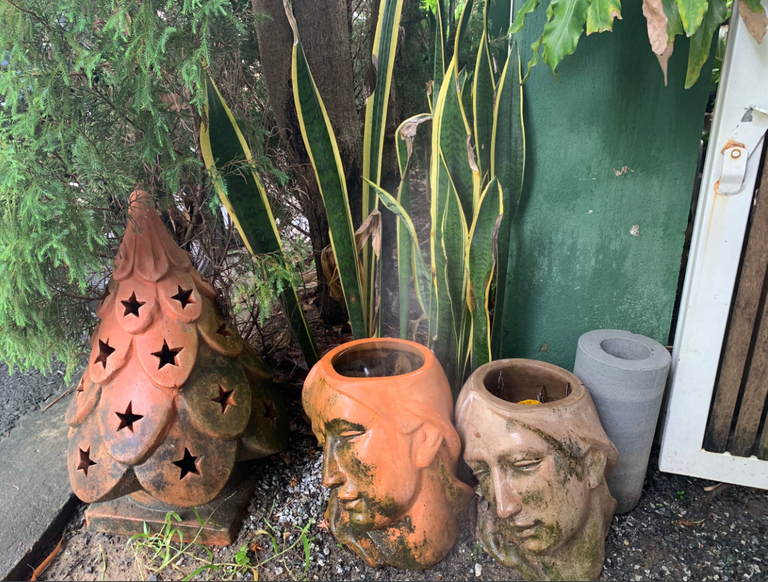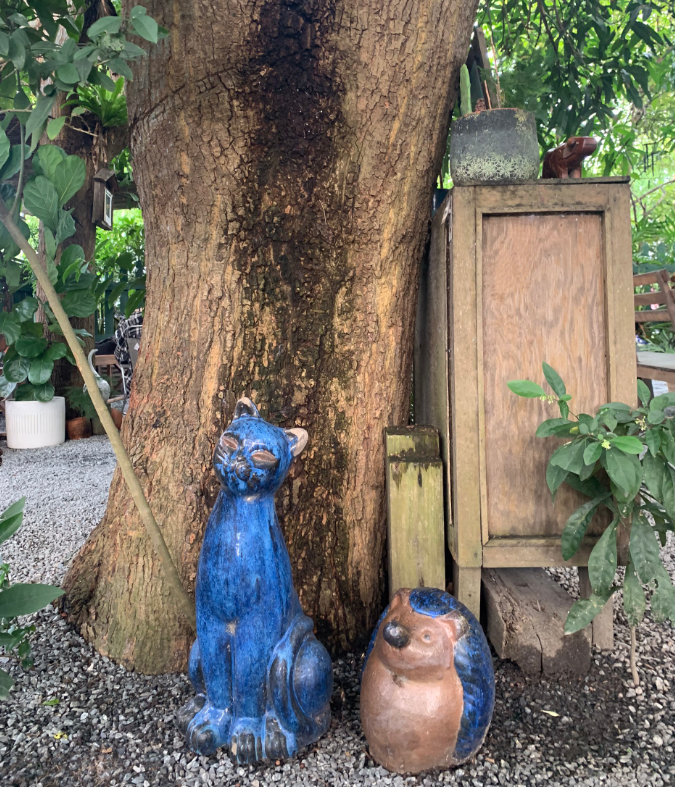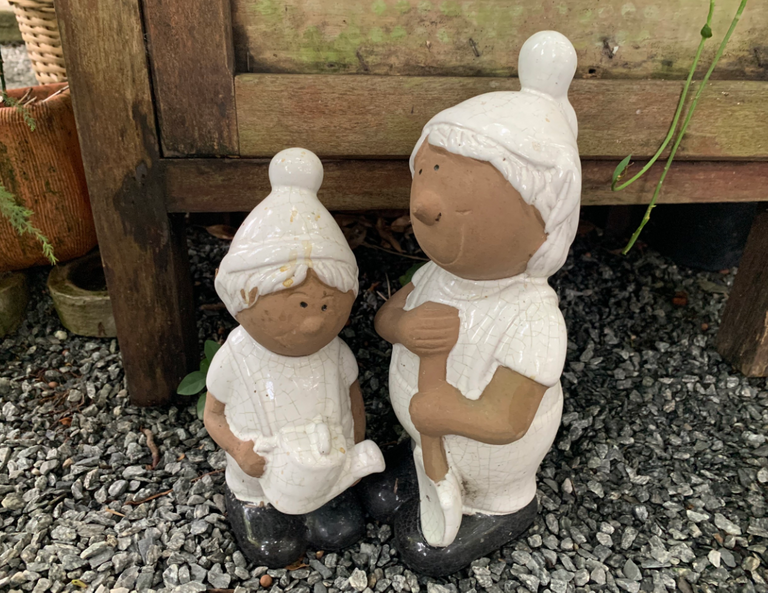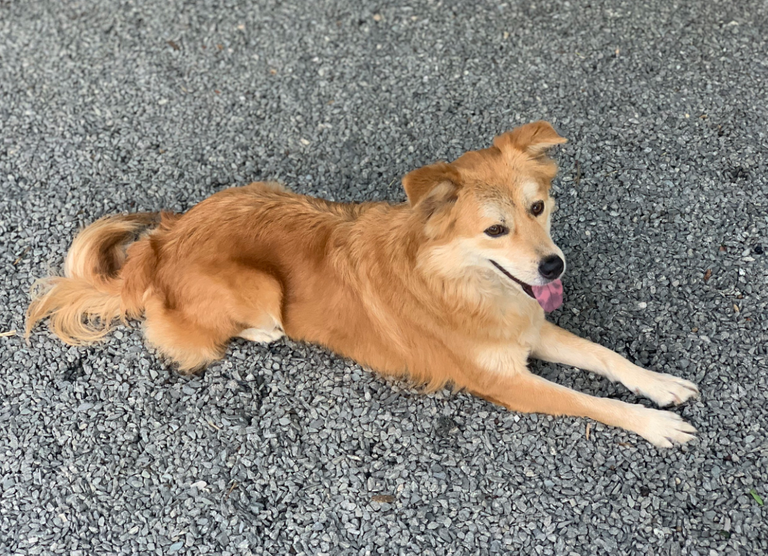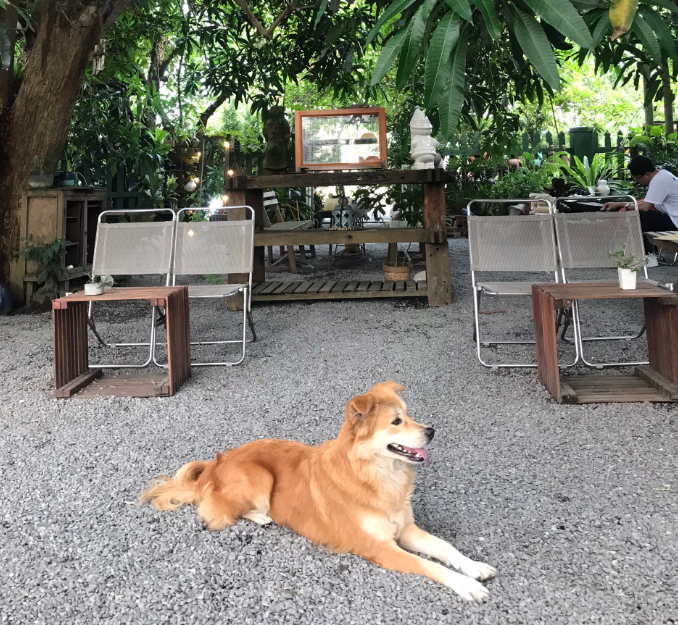 That was my experience at FeFe. Thank you for reading take the time to stop and read my article. How do you feel? If you are a nature lover looking for a place to relax, FeFe Coffee is an ideal place. I hope you will enjoy this article, please interact so that I have more motivation for my next articles 🤗
---
---