THE VIETNAMESE BALUT – UNIQUE CUISINE IN VIETNAM 🍽
Hello everyone, How are you today? Have you ever tried strange dishes of countries around the world? and in Vietnam there is a very special dish😉
This dish is very popular in Vietnam, it is called "Balut". People at my place often joke that eating Balut to reduce bad luck is a good idea, and I believe so😜. As for you, you may or may not have eaten this dish. Previously, I accidentally saw on information pages about Vietnamese Balut listed among the top horror dishes in the world.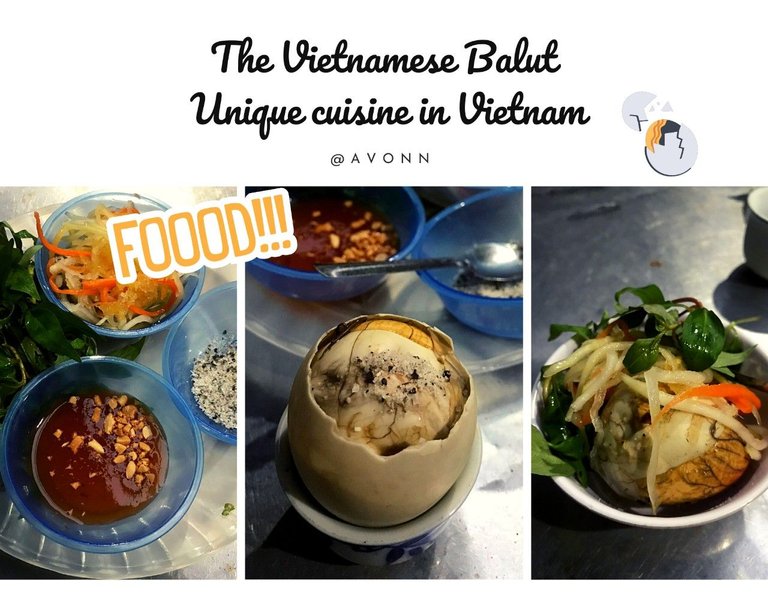 ---
What is a Balut egg?
The dish is made from duck eggs when the embryo has developed into shape. Old duck embryos from 16 to 20 days old. It is always eaten with laksa leaves, dried salt and pepper or lemon (kumquat), sweet and sour (locally called pickles), tamarind fish sauce. Hatched duck egg are one of the popular snacks in Vietnam.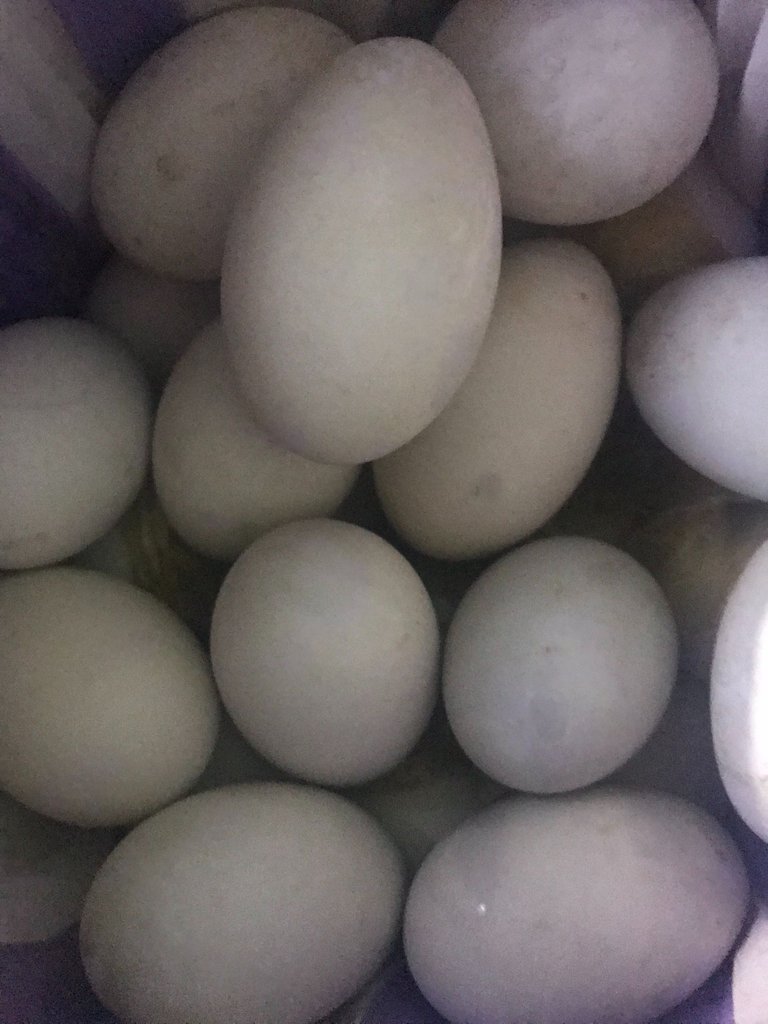 Where can you eat this?
Don't worry about it because you can find it in many ways. In Vietnam, it is considered as one of the delicious and popular street food, attracting many people to enjoy. If you have a chance to travel to Vietnam, I think you should try this dish. You will like it.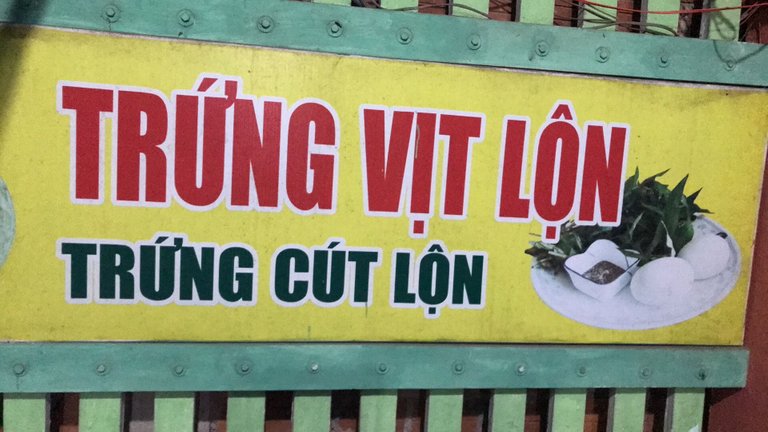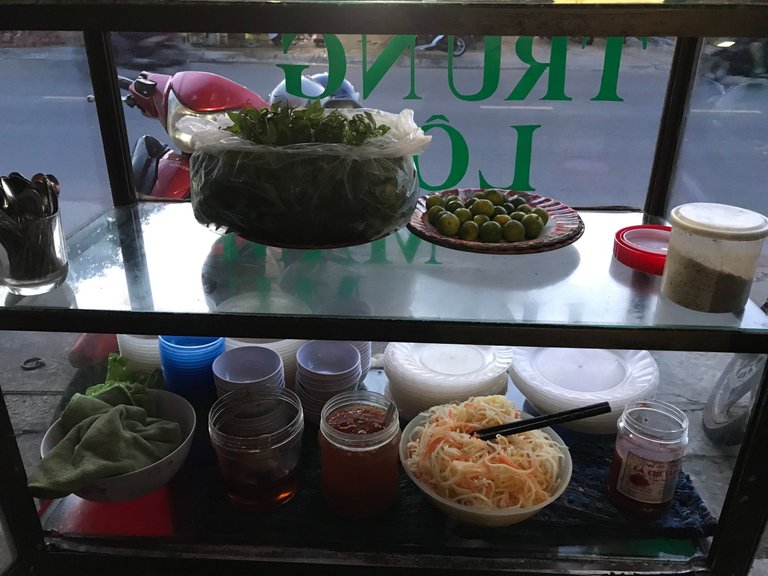 How to prepare food at home
Boil the egg.
First, we check whether the eggs meet the standards by the method of scanning under yellow light. This stage is very difficult, so only experienced people can check. If we do not have experience with egg screening, we can buy pre-screened eggs.
After choosing the eggs we like, we will clean and gently wash them; otherwise, we will make the egg broken.
Next, we put the eggs in a pot of boiling water with a little salt and a few drops of lemon, or we boil it with coconut water, it will be more delicious. When the water boils, turn down the heat, keep the soup for about 15 minutes, then turn off the heat. While boiling eggs, do not cover the lid, but leave it a little open to prevent the eggs from breaking during the boiling process. Reading the processing steps may be difficult for you, but I am sure that once you start doing it, it will become easy.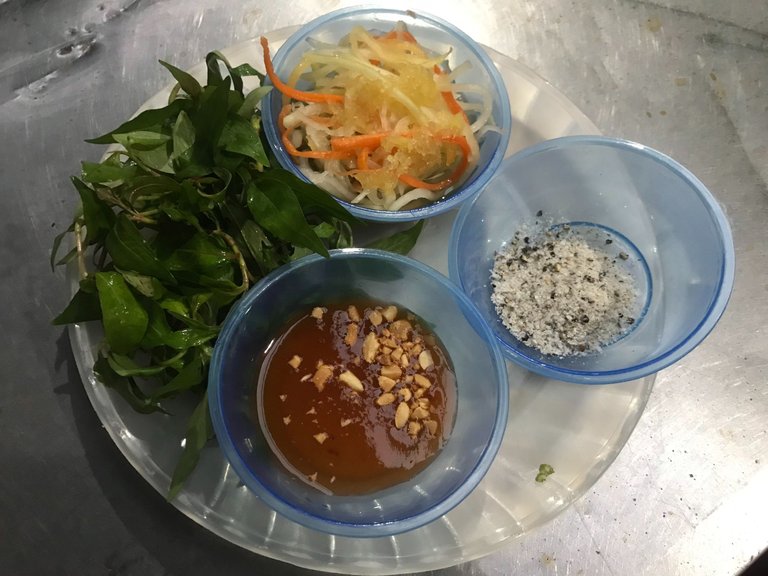 Dish together
Laksa leaves just wash and use
Salt and pepper or lemon pepper
Sour (locally called sour) This dish is made from papaya and carrots. They are thinly sliced, then soaked with sour vinegar, dipped with ginger fish sauce.
We can serve with tamarind fish sauce and peanuts.
How is this dish eaten?
After hard-boiled eggs are placed on a small glass, the big end of the egg is facing up. Then you just need to use a spoon to separate the shell at the top of the egg or you can separate the shell into a small bowl and eat it with spices go with it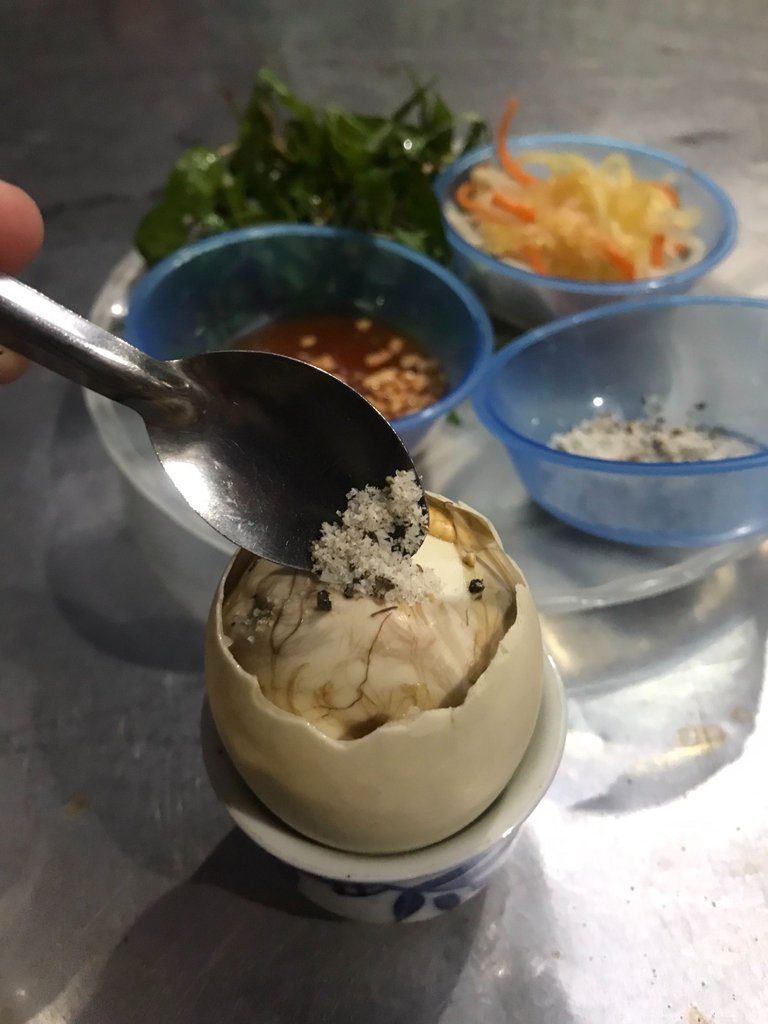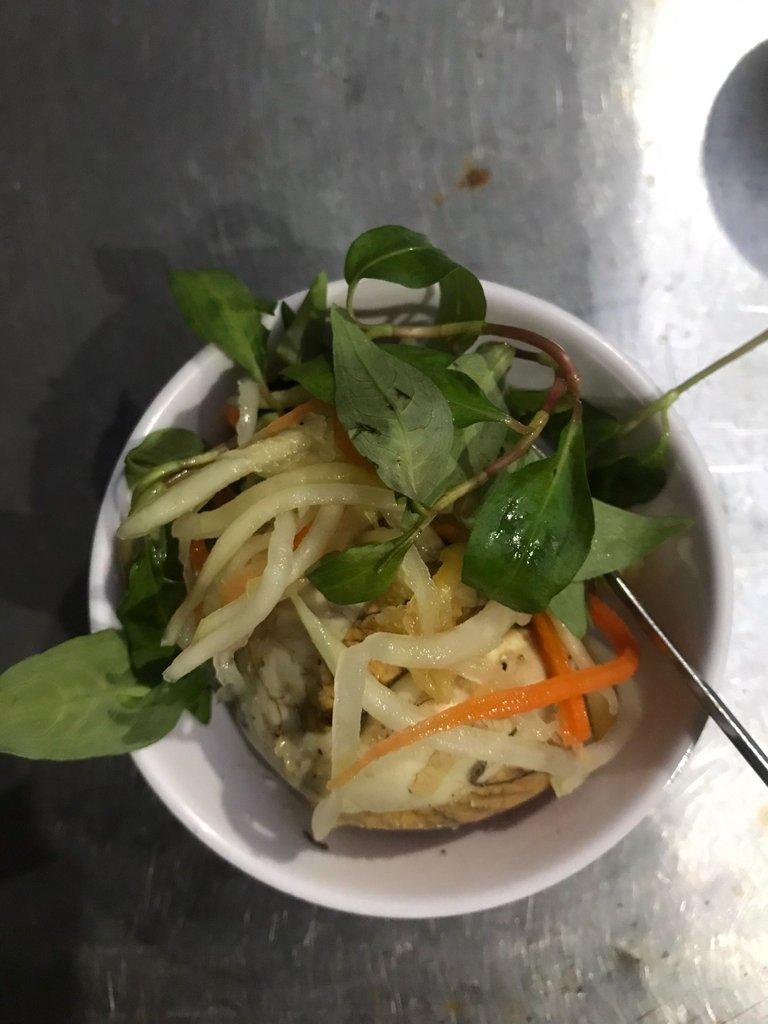 A small piece of advice here that I give to everyone is that we should eat eggs while hot. If left to cool, they will be difficult to eat because the fishy smell from the eggs can make you nauseous.
In addition, there are other types of processing that you can refer to such as eating hot pot with Balut , fried Balut with tamarind, boiled Balut with gourd, grilled Balut with salt and pepper.
Is Balut dish difficult to eat as people think?
As far as I know, Western guests or those who see it for the first time will be very shy and afraid to try it. The reason is probably that the duck image is clear in all parts; feathers make them feel scared.
Balut are a part of food with very high nutritional content, very good and suitable to eat to restore health. However, to be able to eat this dish, many people have to cry and laugh. For Vietnamese, this is not a strange dish. However, it is a dish full of difficulties and new challenges for foreign visitors or those who see them for the first time and are afraid to try them. A foreign friend in my English class once told me that he had tried this Balut dish before. And now he seems addicted to this dish. As soon as he has the opportunity to return to Vietnam, he must definitely eat this dish again. Balut are not as difficult to eat as people think.😉😉😉
(っ◔◡◔)っ ♥ THANK YOU FOR READING MY POST ♥😍
---
---