My very first Lan Experience
My first experience on Lan Tournament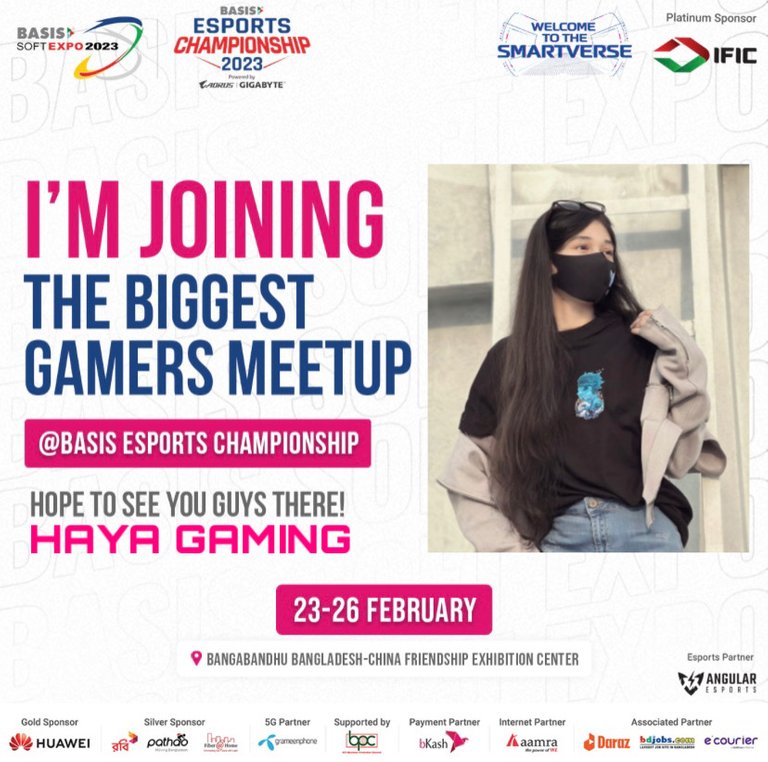 Hey people of hive's! It's me Haya wishing you a wonderful day. Today I'm going to tell you about my experience on first gaming lan tournament in Dhaka, Bangladesh. The name of the event is "Basis Esports Championship 2023" powered by "Aorus | Gigabyte" with Esports Partner "ANGULAR ESPORTS LTD."
How I became a part of this event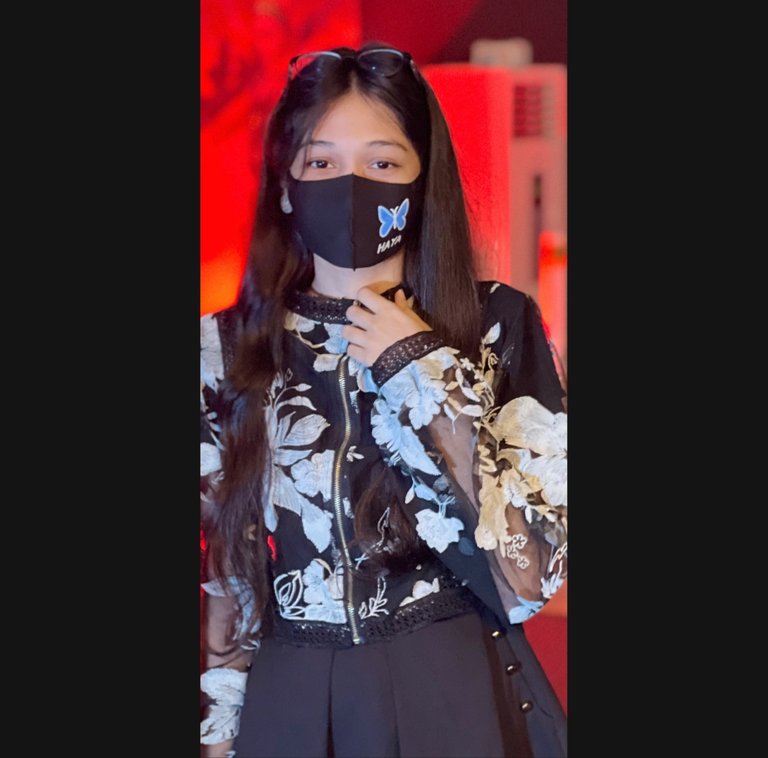 As you guys know previously on my introduction post I had explained that I am well known esports player and streamer with a huge fan base in Bangladesh 🇧🇩. So I was invited as a VIP guest to join the event. It was my first invitation for a lan tournament.
Schedule of the event
The duration of this lan tournament was 23feb to 26feb. It was hosted in Bangabandhu Bangladesh-China Friendship Exhibition Center, Purbachol. The biggest Gamers gathering of all time in the history of Bangladesh!
There were many facilities such as Free Entry for all
✨Esports Lan
✨Musical Concert
✨Gaming Experience Zone
✨Gamers Community Meetup
✨Cosplay Carnival & many more!
They were done with their online Qualifiers and Got the best of the best teams available in the Country to compete against each other at the Lan Event!
MLBB , Valorant (Male and Female) , CSGO & FIFA Competitors were ready to conquer the title of "Basis Esports Championship 2023".
The prize pool of this lan tournament
| | | |
| --- | --- | --- |
| Game Type | Slots | Prizepool(BDT) |
| Valorant (Regular) | 32 | 350,000 |
| Valorant (Female) | 8 | 100,000 |
| CS:GO | 8 | 100,000 |
| MLBB | 32 | 100,000 |
| FIFA | 64 | 50,000 |
My journey
Event was hosted far away from my home . So it was long journey for me and in summer time It's hard for me travel because I am an introvert I don't like going out that much . So it was difficult for me to reach there . I woke up at 6am and had to eat something before leaving because I might not find any food over there so I had fear that I could be sick so I ate from home and went for a cab at 7am . It took me 2hrs to reach there . I reached at 9am but the event was supposed to start at 12 pm and I came early to see the arrangements because it was my first time at this type of event and I wanted to see how they do work.
About the venue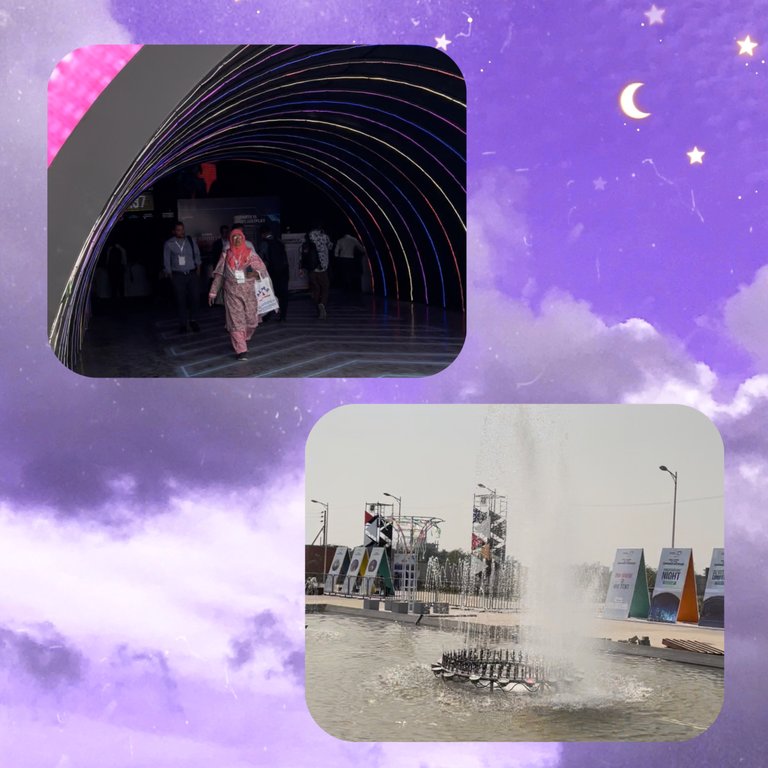 The venue was a huge place and there was a waterfall . The entrance of gaming section was beautifully designed with the lightings. Inside there was a huge stage for the gamers to seat and play and on the ground many chairs for the audience. Behind audience there was another small stage for the casters. And on the both corner of the venue there was a place for the management team.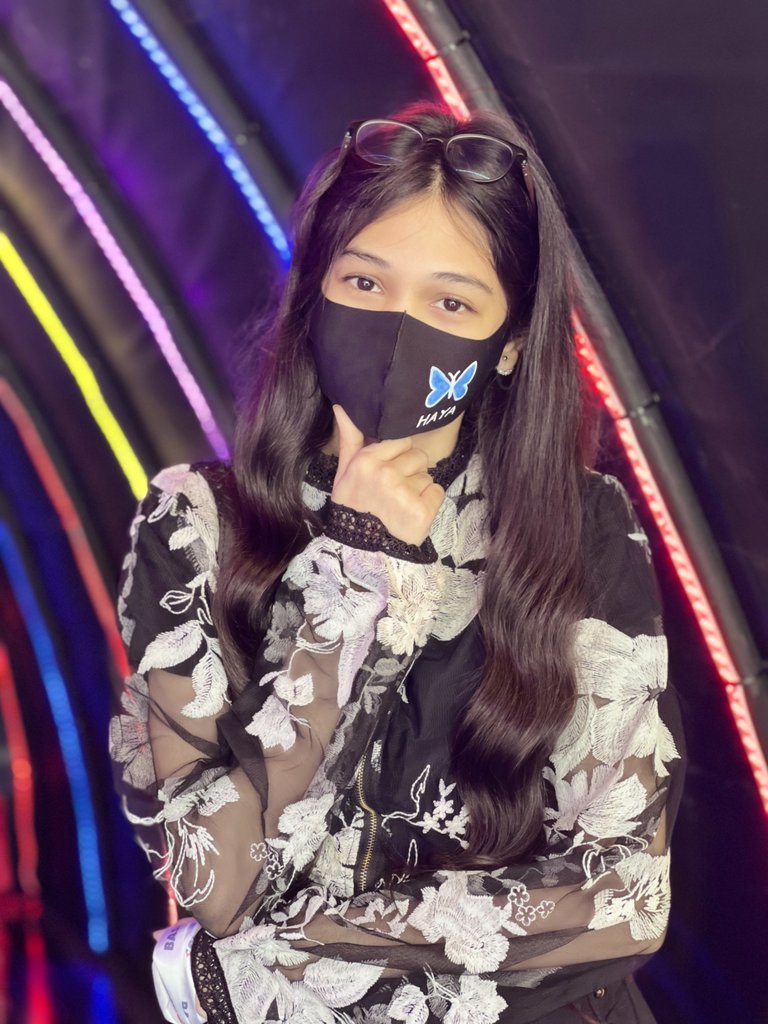 On 24th feb they had invited all pubgm players so it was pre planned pubgm gamers meet up even though there was no tournament for pubgm but in Bangladesh PUBGM is the most popular game and that's why all pubgm influencer , streamer , players were invited to this event. I was supposed to arrive on the same date on 24th Feb.
In one word it was fantastic. Because this type of events are rare in Bangladesh 🇧🇩. When I had entered management's head came to gave me warmth welcome. And showed their gratitude for me . I was sitting alone there was no one to talk because everyone was busy doing their work. Also I am a introvert it was hard for me to communicate with anyone . People started to gather by 11 am .
The head of the management offered me for a coffee but I could not drink because for that I have to put off my mask. And I didn't want to reveal my face so I went to back-stage and drank the coffee☕️. You might find it weird but I can't do nothing much about that.
Starting of the event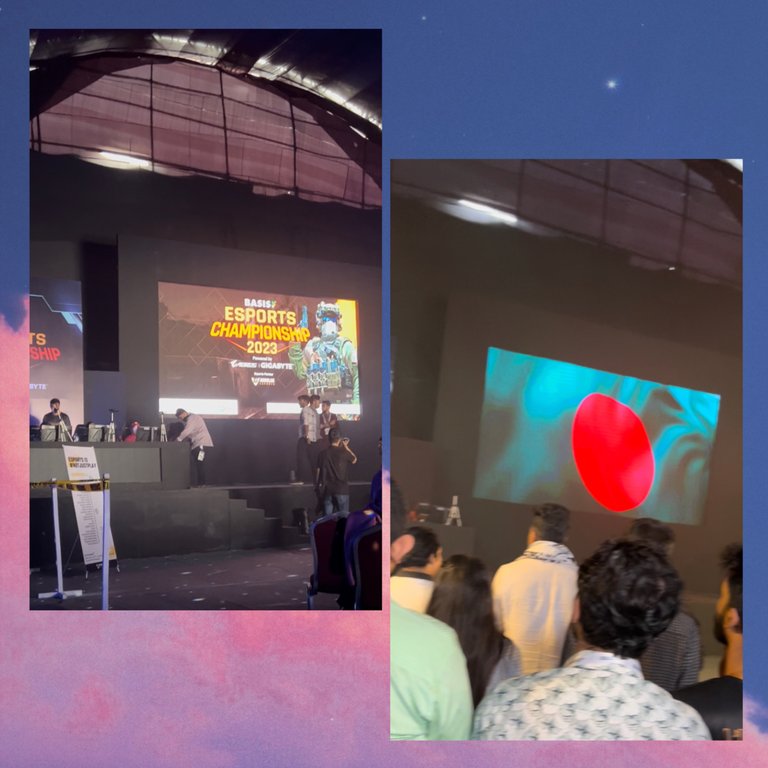 At 1pm they started the event. Host came up and asked everyone to stand up for national anthem I felt proud that our people didn't forget their roots.
Main event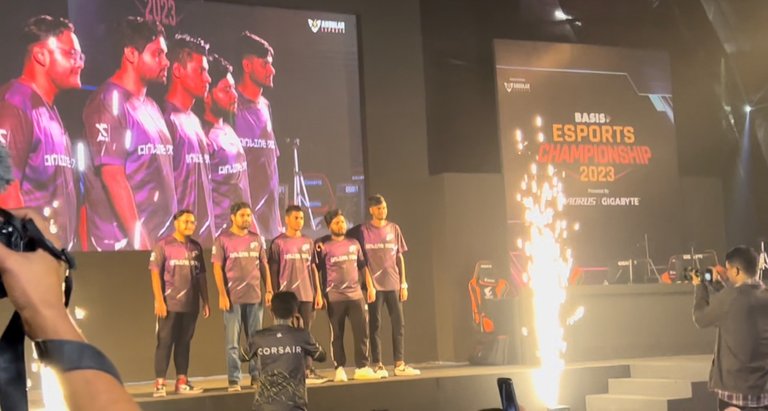 One by one teams were introduced on the stage After that in a few minutes the match started of CSGO and I was a newbie couldn't catch up with the gameplay because I am currently a esports athlete on PUBGM I can't contribute my time in other games because I also need to study as well as gaming. So I had little knowledge about other games but not that much. Then on the interval I was very hungry it was almost 3 pm and I wanted to eat something. I met up with the casters and some well known players so we all went together to eat something.
Food court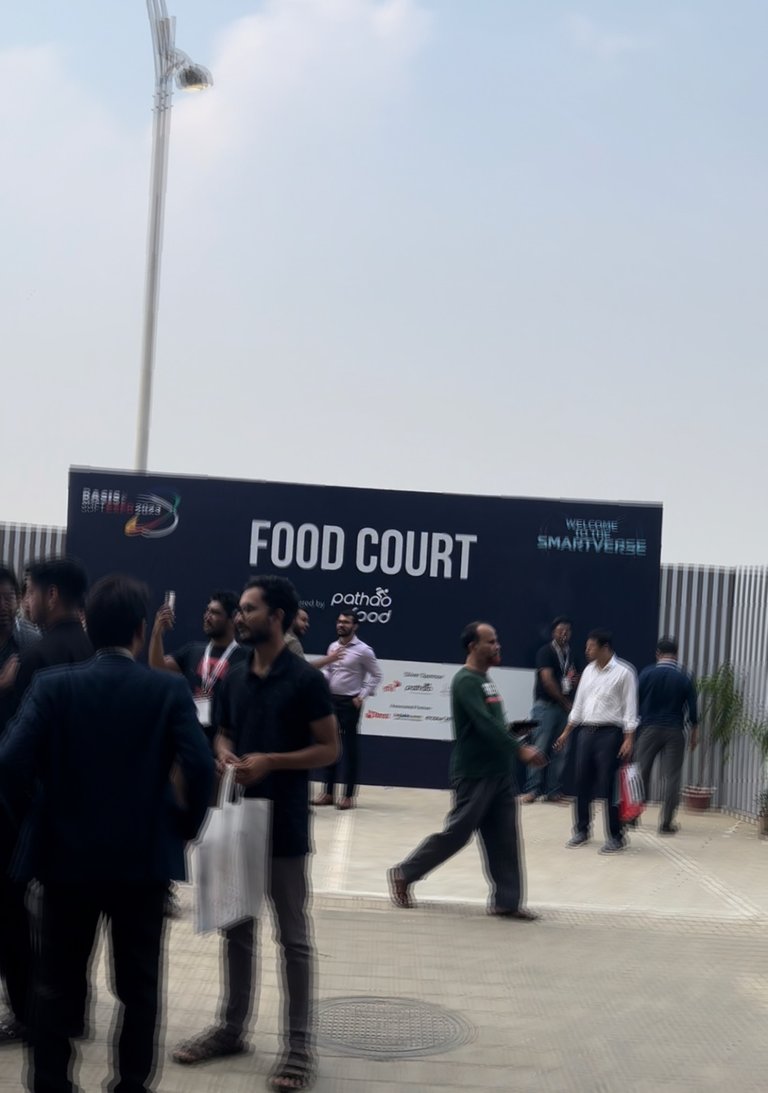 So the food court was far away from our gaming section so had to walk there and then I saw no seat of was left out for us to seat . And there were many stalls and I bought some foods and went to back-stage to finish my food. The food was hygienic and tasty. After that Valorant players arrived on the stage. I have played Valorant before so it was easy for me to understand what they were playing.
Gamers meet up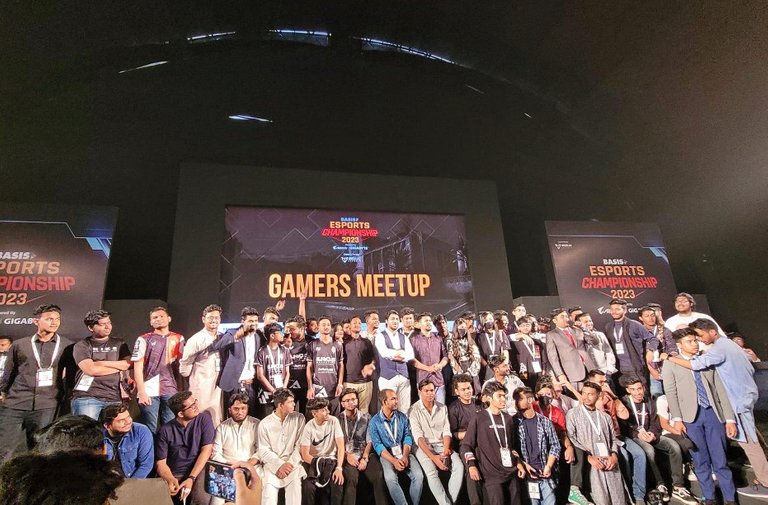 In the end when they found the winner team after that all PUBGM players, content creator , streamers were called upon the stage . I was standing with two big streamers of Bangladesh one is Apollo Gaming another one is Arpon plays YT.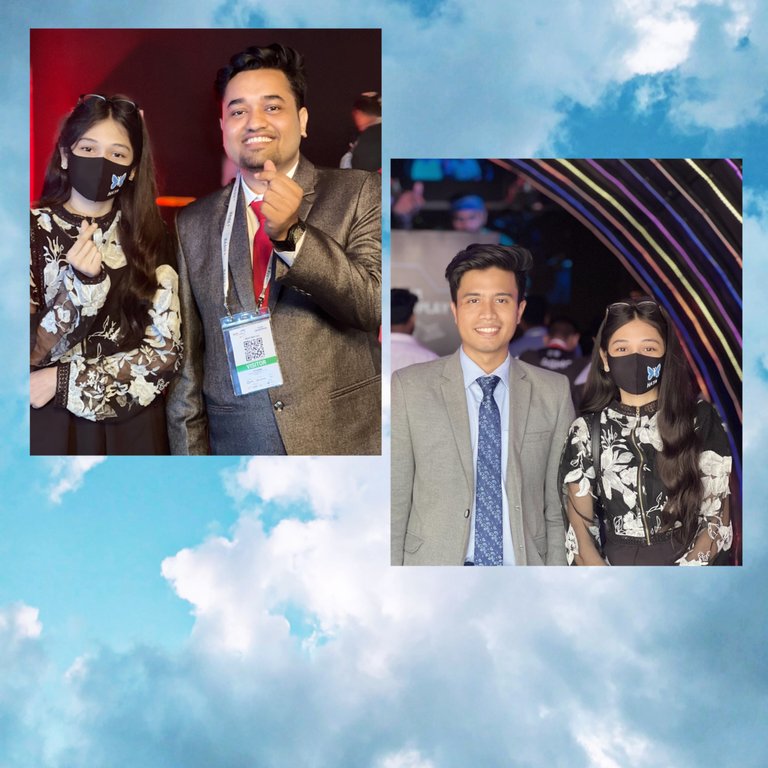 I also took picture with those casters and famous streamers of Bangladesh and they were humble towards me. It was a pleasure meeting with them for the first time.
Meet-up with my fans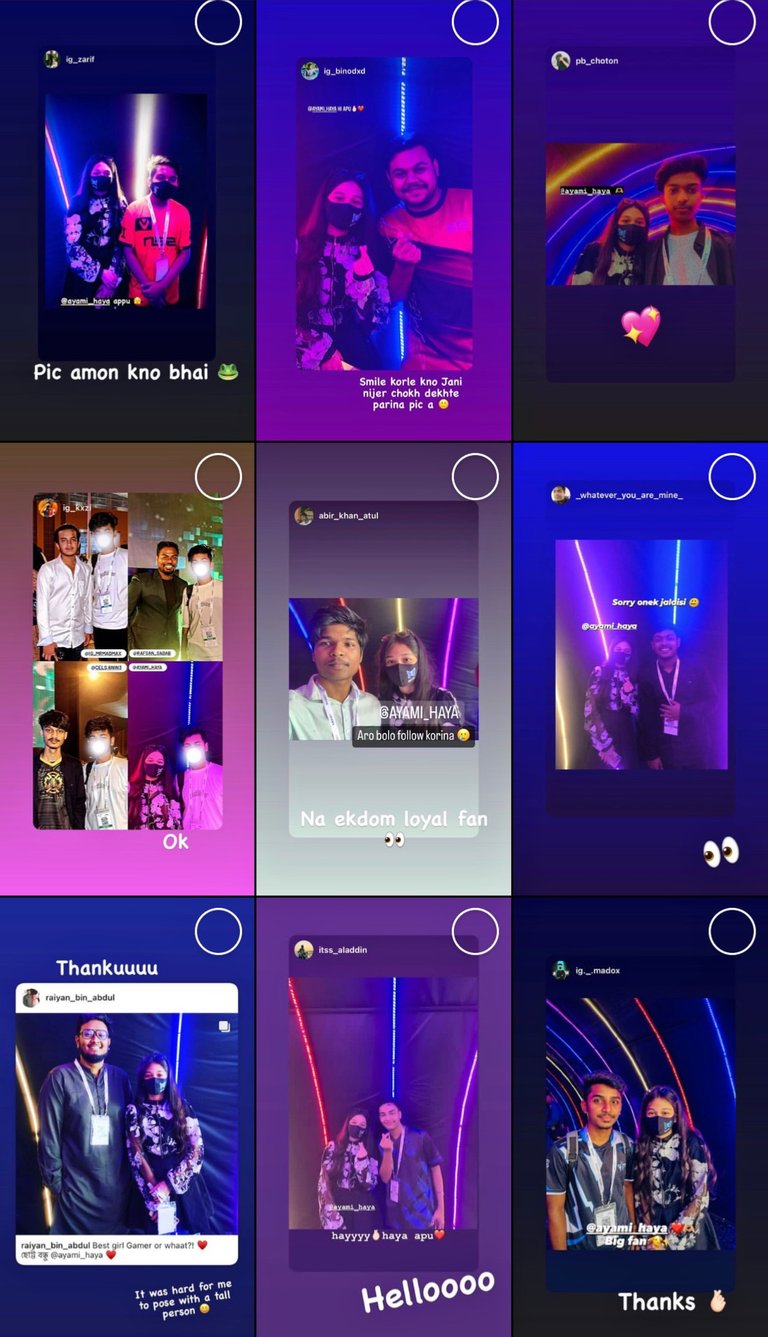 I was surprised after getting off the stage everyone started to call me and asked for a selfie. I thought my fans didn't knew I would come here because I didn't post any update on social media. But one by one fans came to take a selfie I was blushing but it was really proud moment for me . They also tagged me in their stories.
How the event went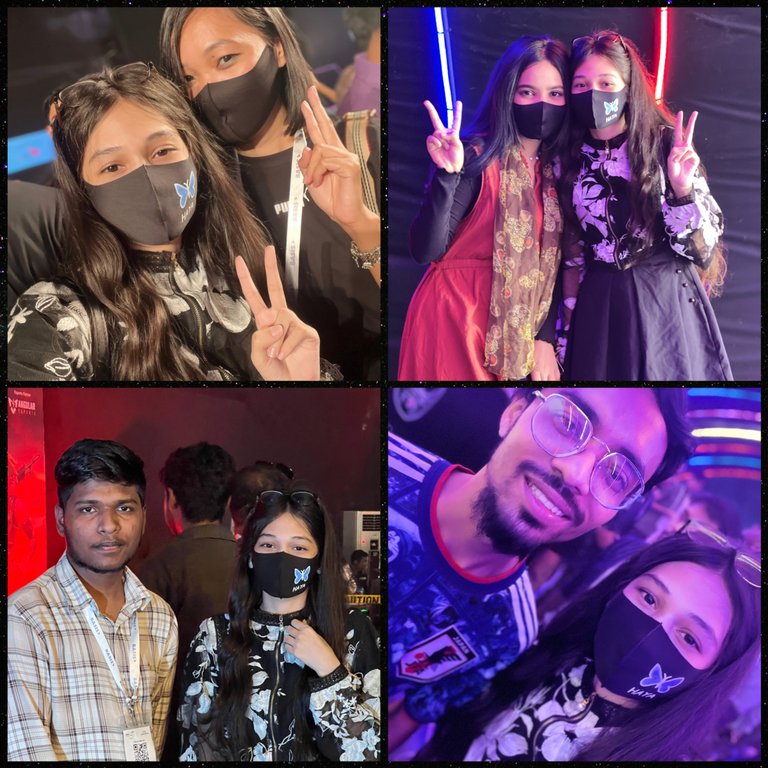 At night there was a concert but it was pretty late for me to stay because it was almost 9 PM and I had to leave for home. So I could not attend the concert. Overall I would say that I have enjoyed a lot in this event. It was my first experience and it's fantastic. I am so glad that I had joined the event. in my opinion their management and arrangement was lit🔥
It was day 1 of me joining the event and about the last day I would post the other half on my next post. Here I am ending part 1.
My social media
Follow me on instagram for latest updates : https://www.instagram.com/ayami_haya
Subscribe: https://youtube.com/@hayagaming8781
Follow on Facebook page: https://www.facebook.com/HayaGamingBD/
Honourable Mention
@thekittygirl for delegating RC
@pusen for inviting me here
All contents are mine unless otherwise noted
---
---