Watercolor portrait painting for today 🎨
---
Hi all,
I am back with another Watercolour portrait painting of another random model. I hope you all would like my painting.
Here's my painting for today. 🌺

---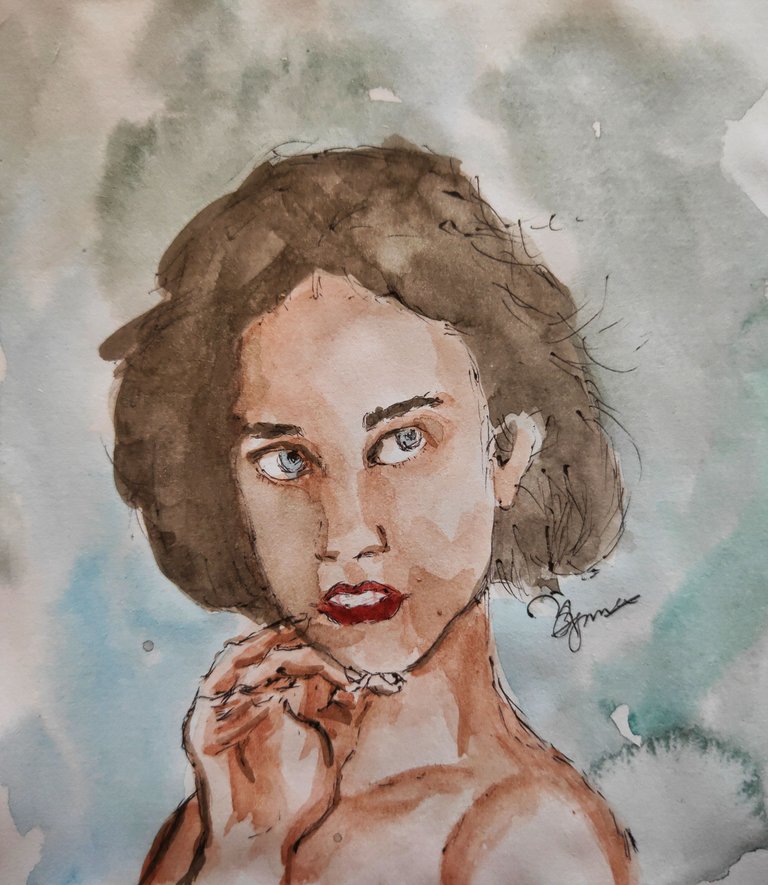 ---
also included some pictures of the drawing process so you guys will have a good view of how I made it
---
For making this art I made a basic sketch first using a blue ink ball point pen. I made that very quickly as it's becoming more easy for me to do so as I have been doing this for a long time.
---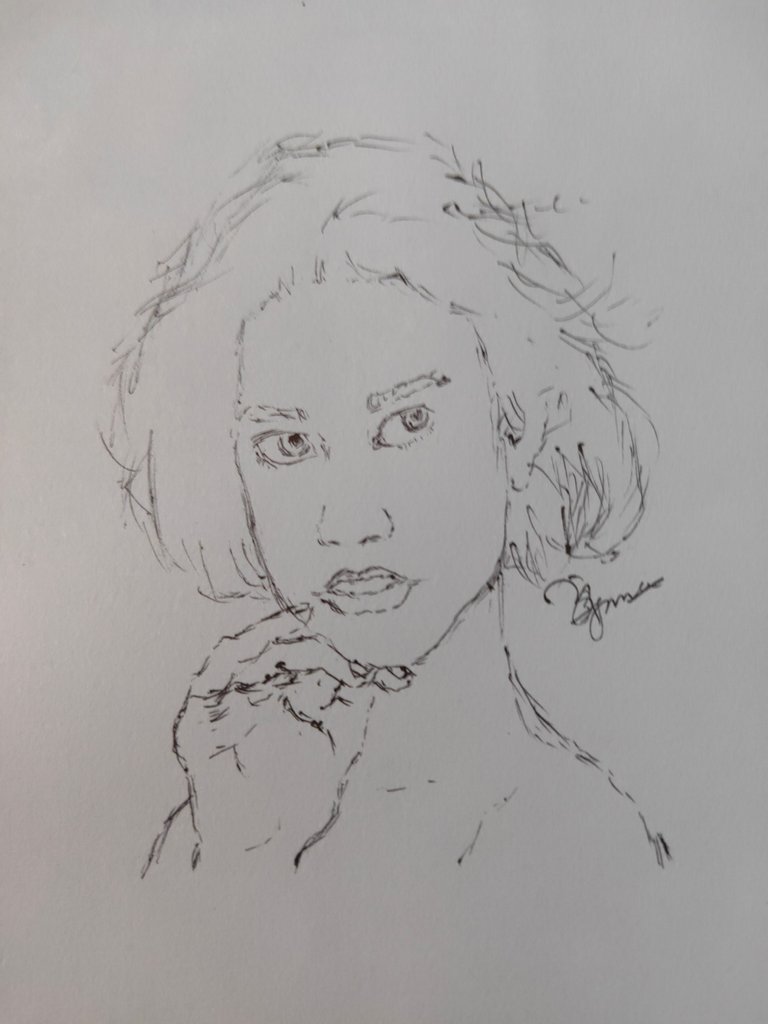 ---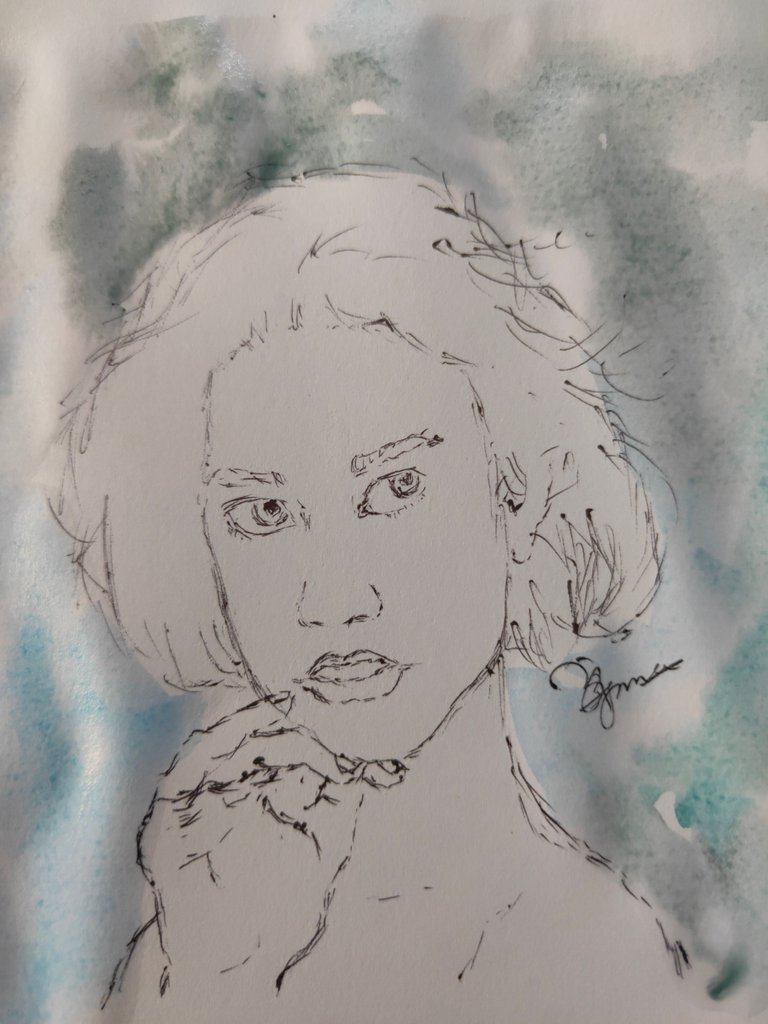 ---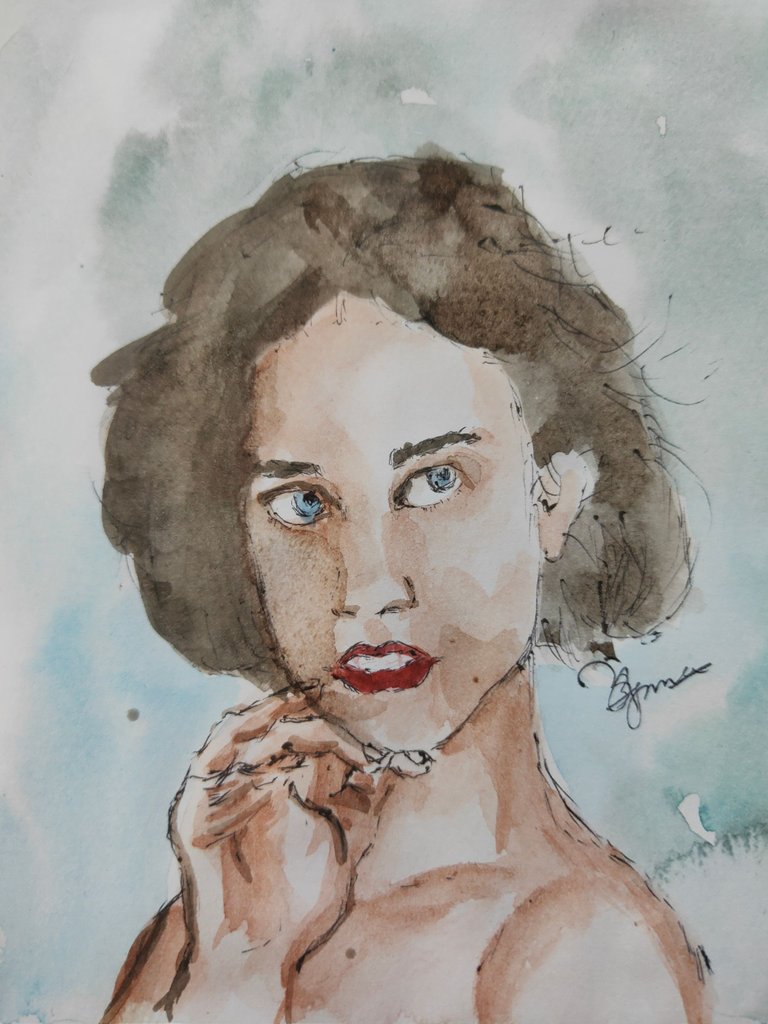 ---
---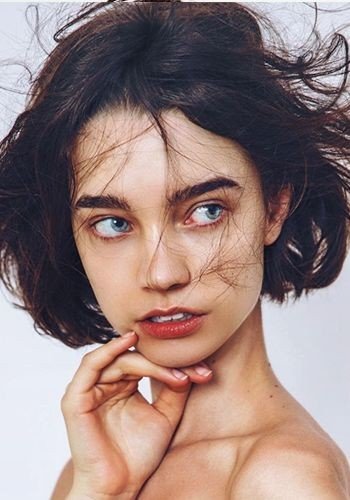 The painting was inspired from...

---
Thanks for visiting... Thanks for supporting so far....
See you in the next post ♥️

#sketchbook
#photography
#palnet
#creativecoin
#appreciator0
---
---