Back To My Hometown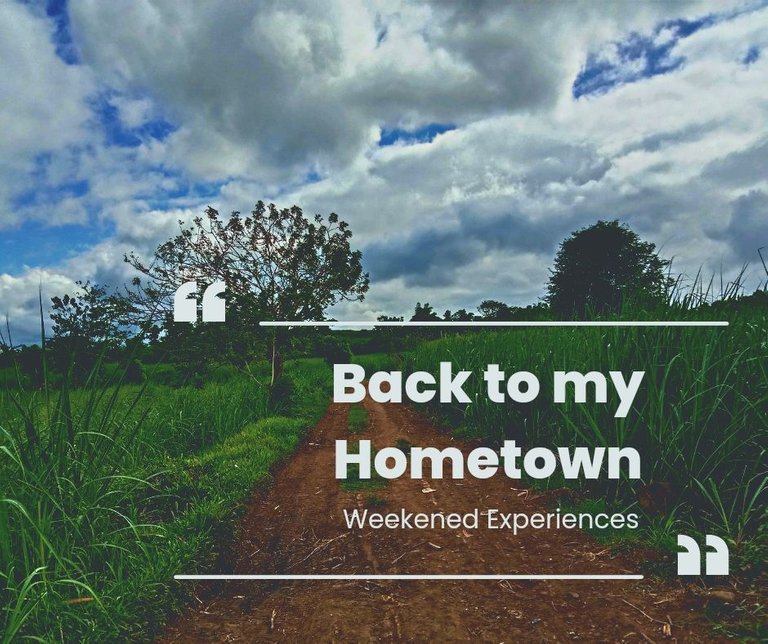 Image edited in Canva.
Holidays are meant to be celebrated with our loved ones. I was still drained from the Christmas Parties where I was invited and which I couldn't refuse, yet I have to go home for New Year's Eve on the next day. We don't celebrate it extravagantly, but only within the reach of our budgets because we are raised to believe that the most important things is that we are complete in the family, happy, and healthy. That's why, no matter what are the current circumstances that we are dealing with our lives, it is still necessary to go home during holidays.
Going back to my hometown is like trekking. It was an ardous journey to make. You'll surely be catching your breath if it is your first time going there. Unless, you are used to walking, running, hiking, or trekking, then it would be just easy for you. For so many years of living here, I'm quite used with the setup but if you're carrying something heavy with you in your way, then you'll still going to catch your breath a little.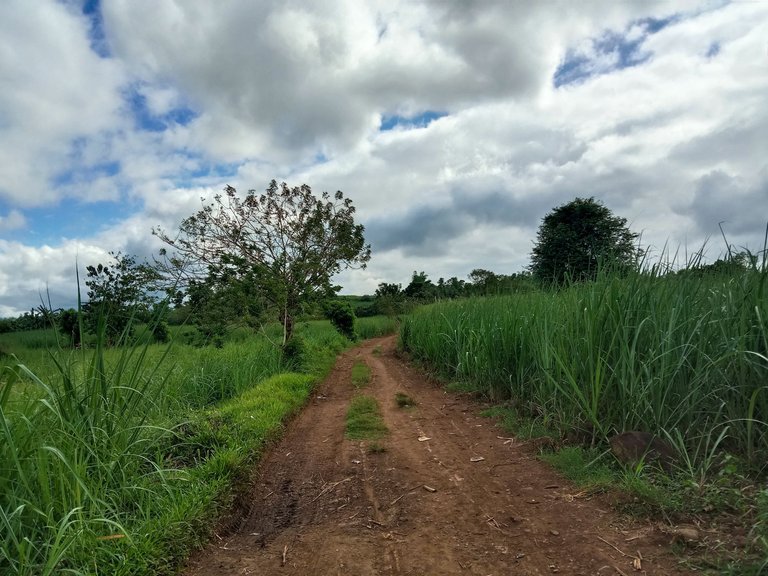 My walking journey starts here!
From the city, I need to get on a bus and travel for 45 minutes, then get off on the terminal in my hometown. After that, I have to ride a tricycle for 25 minutes to reach the Barangay proper of my Sittio. Yet, small vehicles like tricycle can't reach our area that easy, unless it's a motorcycle since they can just pass through small clean spaces.
I have to walk from here to our house. As I have said earlier, this is just an easy walk if you're not carrying anything heavy with you. I have my travel backpack with me at that time. I actually look like a solo traveler walking in between the fields than a local walking in her territory.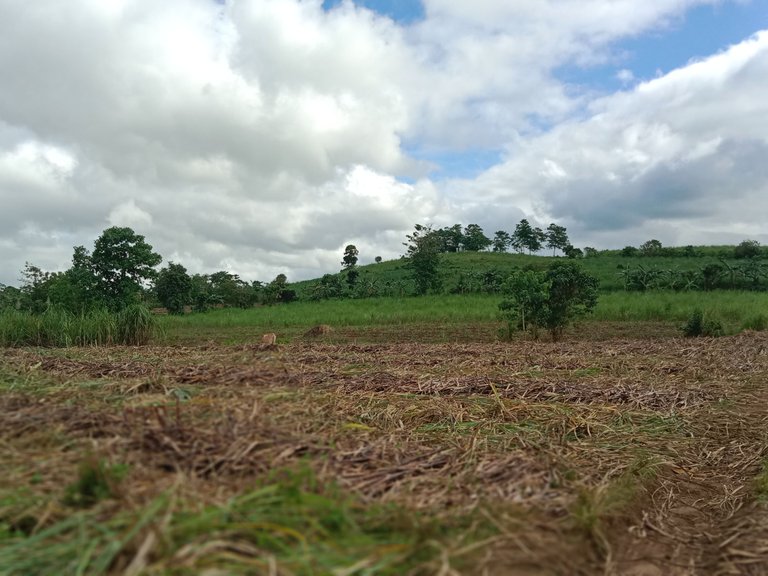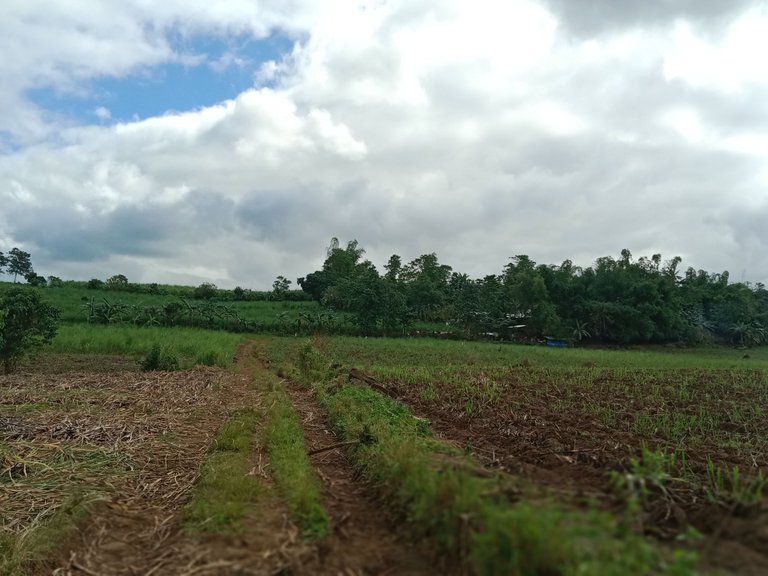 It is still a plain road from where I was walking. Sugarcane fields are side by side, with a newly harvested area on the left.
Look at what's ahead?
It's a mountain. Yeah, not a steepest and not of a highest but it can still challenge your breath. I can guarantee that!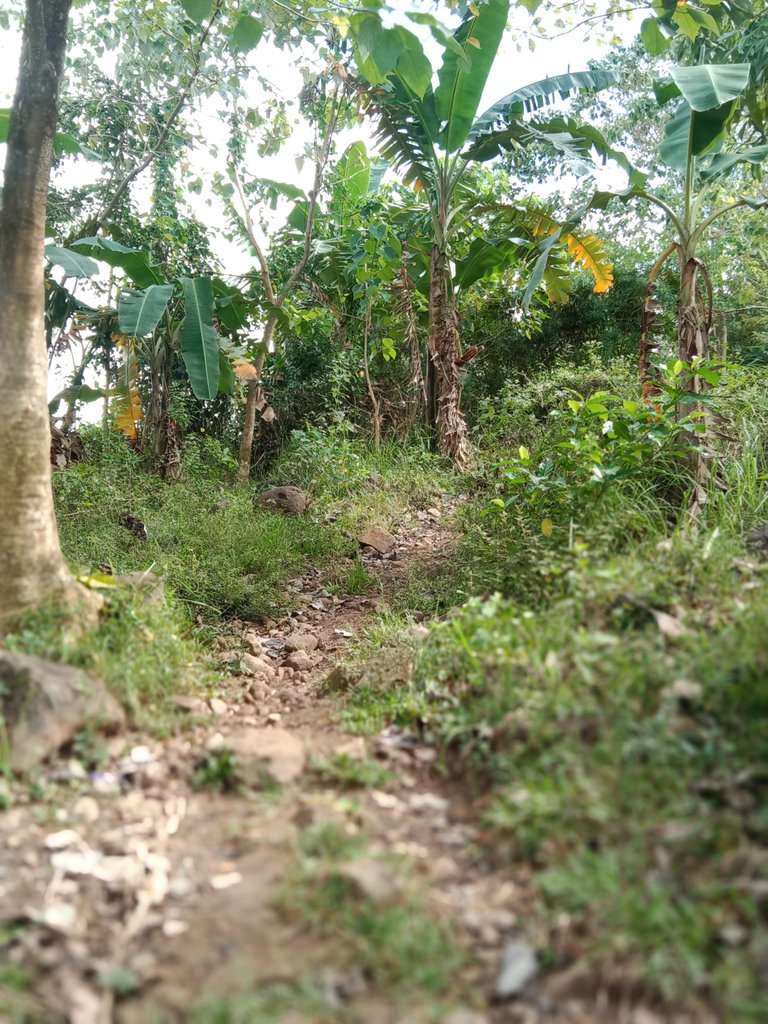 This is how steep it is!
Yet, I'm always curious with the way of living of the people here. I can't understand why they choose to build their houses on the slope of the mountain rather than on the plains. I can see them struggle building it. They are even placing big rocks on each foundation and filling up soil around the area to make it even. It's a tedious job to do but they're up for the job anyway, rather than looking for a vacant plain area around their property.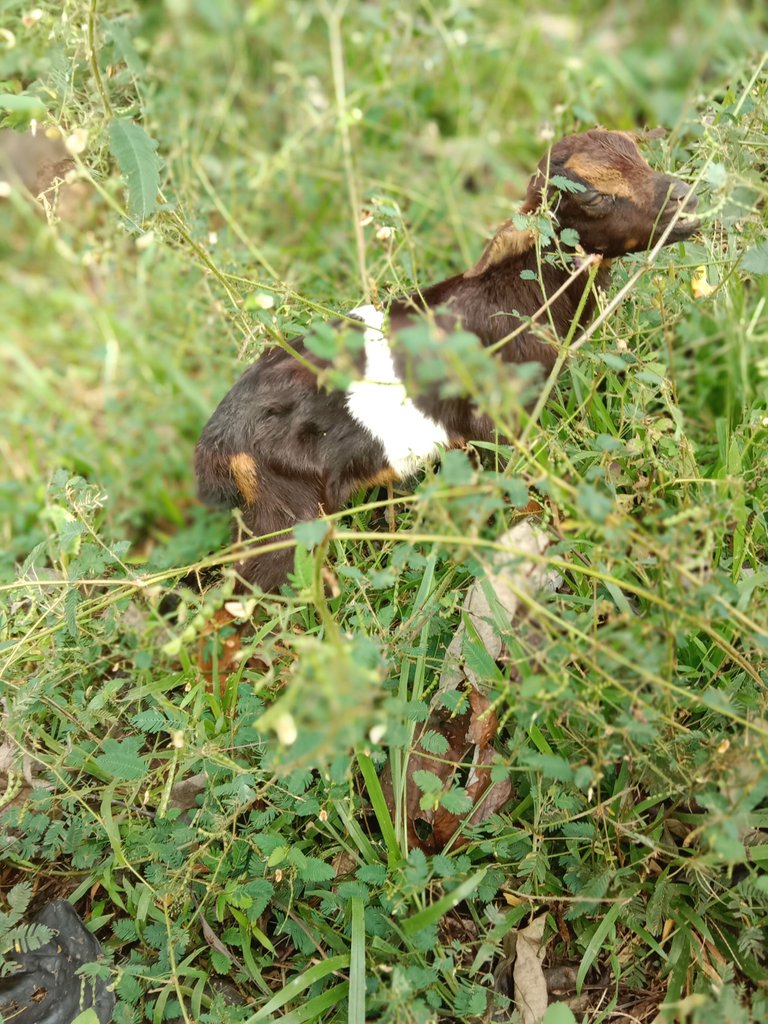 I stopped by, halfway of the slope of the mountain, when I saw a baby goat beside the road. It was eating the grasses which is surrounded by a Makahiya plant. I took pity in it and thought that it might be hurt by thorns of the Makahiya. I tried making it go away from the plant, but it wouldn't follow me. Maybe, I didn't look that scary, so it didn't bother to listen. It is still cute, though. I want to pet it but it's not ours.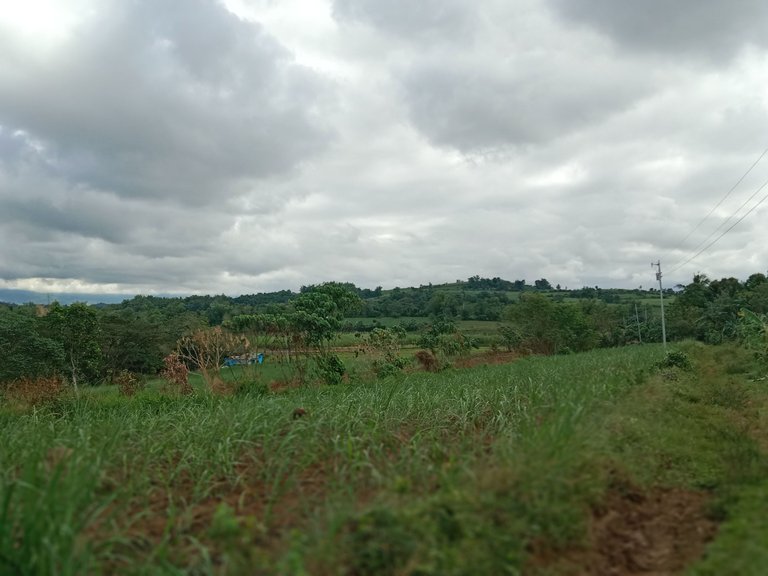 And here, I finally get through up the slopes and was back on the plains.
Yet, the journey doesn't end there. There is more, but at least, the road ahead isn't that sloppy anymore. It's just full of rice fields after the sugarcanes.
That bulging mountain at the distance, it is where I should be heading. No worries, though. I'm not yet out of breath here! Safe to say that I'm well-trained for this since childhood.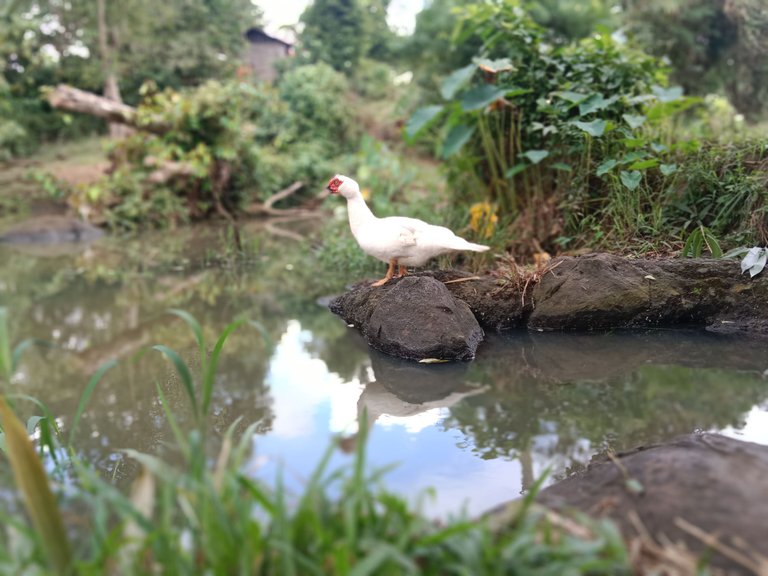 Uncle @tengolotodo is the first person that came to my mind when I saw the ducks while I was crossing the river. These ducks are a couple, I'm guessing. The one at the photo is a male and there's a female swimming far away.
Hey, Uncle. What d'ya think? Should I name them? I don't have any idea what are suitable names for them, though. Unfortunately, that male duck isn't a womanizer like Dafty. He is a faithful. I can't see any other ducks aside from his only partner.
Anyway, I met my mother after crossing the river and our house is only a few steps ahead. I'm excited to see and play with the babies at home, so I haven't taken much photos to share. Even so, the holiday was wonderful, after all, since it was celebrated together with my loved ones.
---
It was after all a #SublimeSunday, thanks to @c0ff33a for initiating and also, a #BeautifulSunday iniated by @ace108. Thanks for reading. Have a prosperous New Year ahead!
---
---