Market Friday - Of Books and Swim Wears
I haven't posted here for a long time and now I have something to share again for today's #MarketFriday by @dswigle.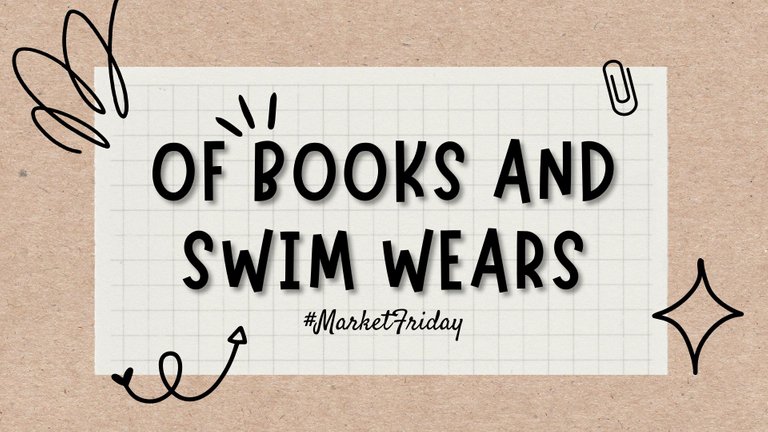 Image edited in Canva.
There is a newly opened bookshop at the mall and it's gaining attention for they sell orginal copies. Surely, the whole city is talking about it. As a book lover myself, and now I have company, we can't wait to see what's in their store for us.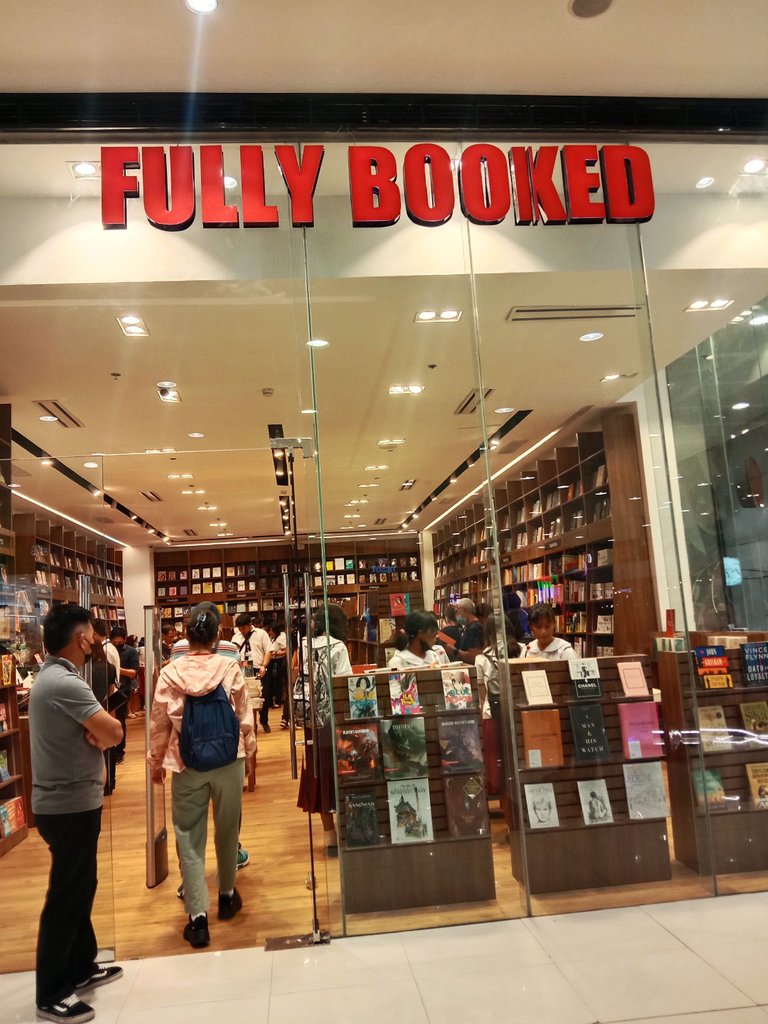 As it name says, it's not just fully booked with books but fully booked with people everytime. Seriously, it was super crowded when we got it. But anyway, we have found the books that we wanted to buy. Money is just the problem.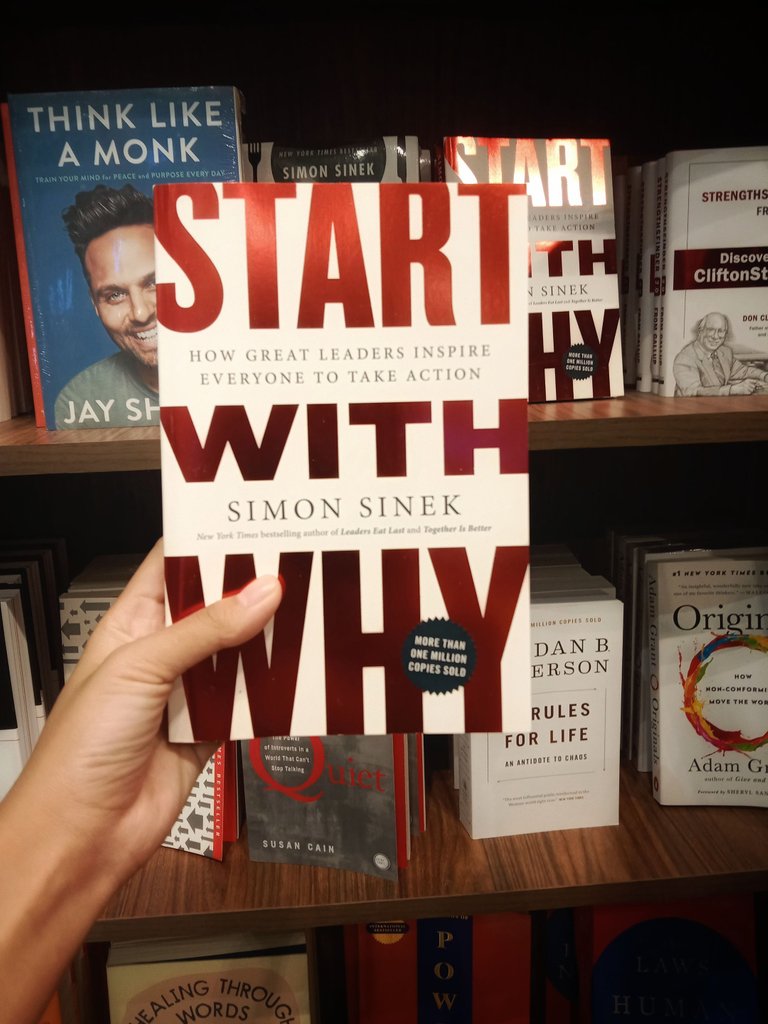 This one's worth $14.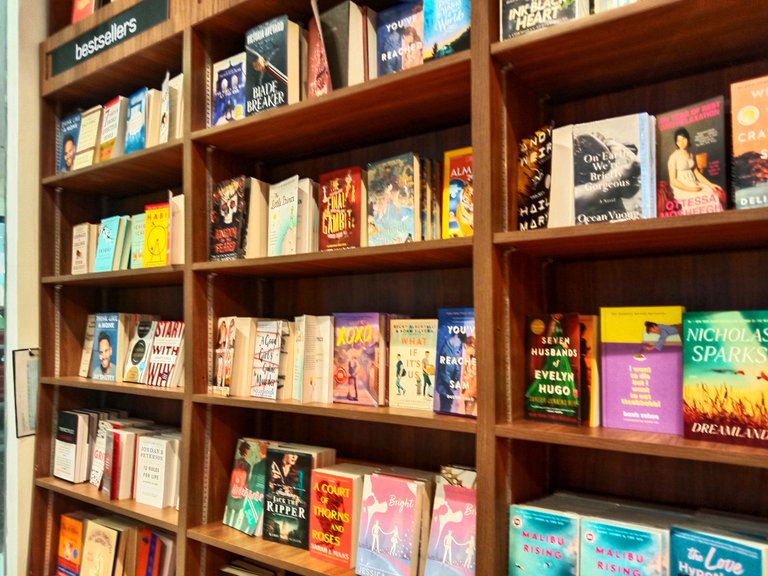 I found a lot of books that I wanted here.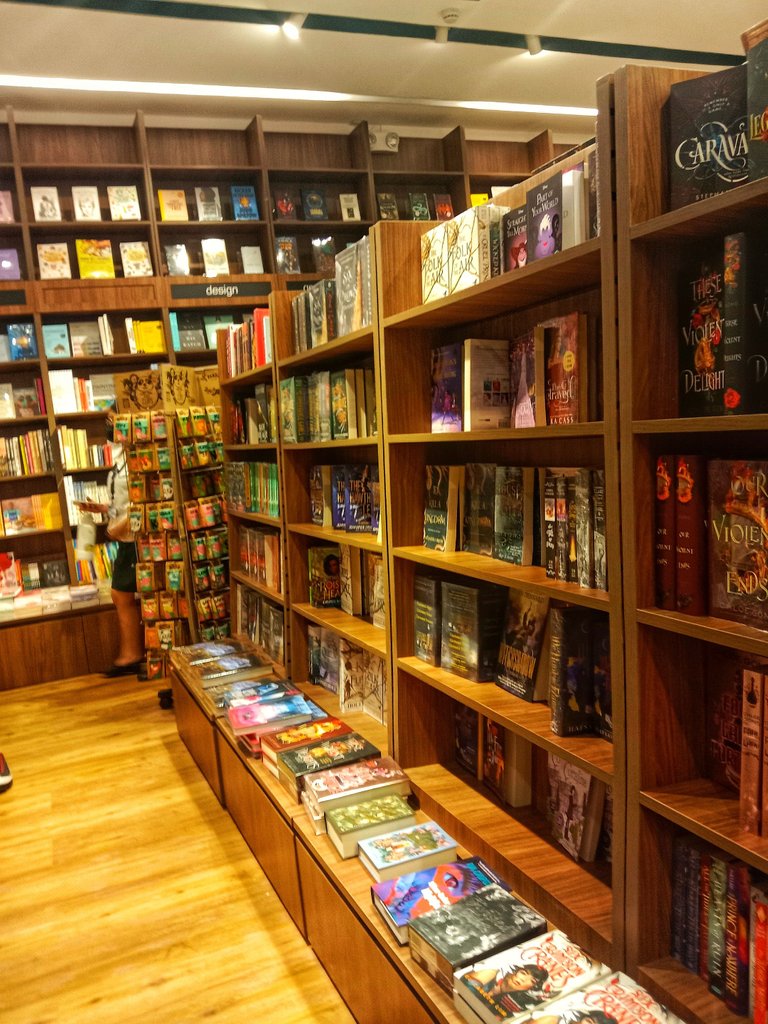 Our trip to the bookstore ended up as just a window shopping. Not one of the books' price are friendly to our student's wallet. It's fine for me since I have digital copies of the books I wanted. I already purchased them online since it's way cheaper and sometimes I can get a free copy. It's also more convenient since I can read it anywhere through my phone. Yet, having to smell pages of a new book every time you flip the pages just feels different to experience at times.
We parted ways after that, and I habe to buy a swim wear wherein my budget is really intended to be spent for. The goal was to look for a cheaper one since swim wears cost are expensive. The last time I checked, the upper garment cost $20 and the same price with the lower garment. I wouldn't be frequently using that, probably just twice or thrice during our swimming lessons. A cheaper one would be fine.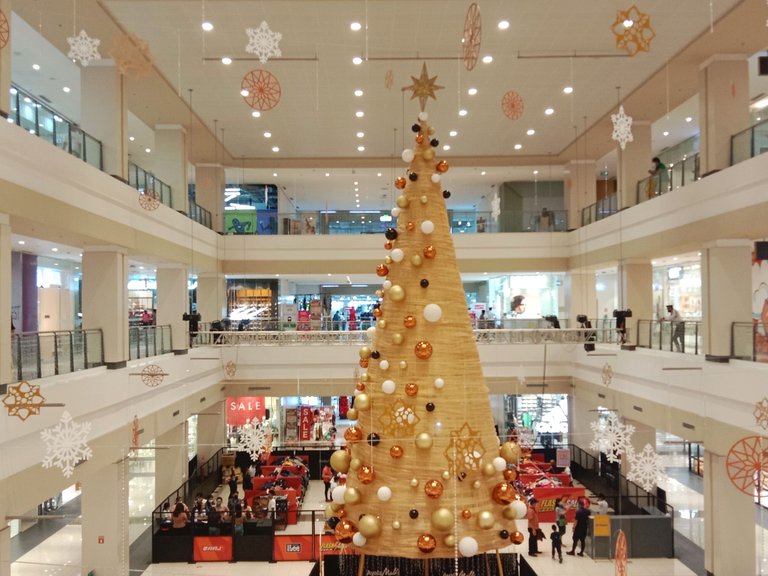 I have to stopped and admire this gigantic Christmas tree of Ayala Malls. SM City Malls has a green gigantic Christmas Also, and they have a golden one. I can sense the competition.
Before there, I went first to 888 Chinatown Square but only found an upper garment for only $5. I saved a lot from that. Now, what's left is the lower garment which is the leggings.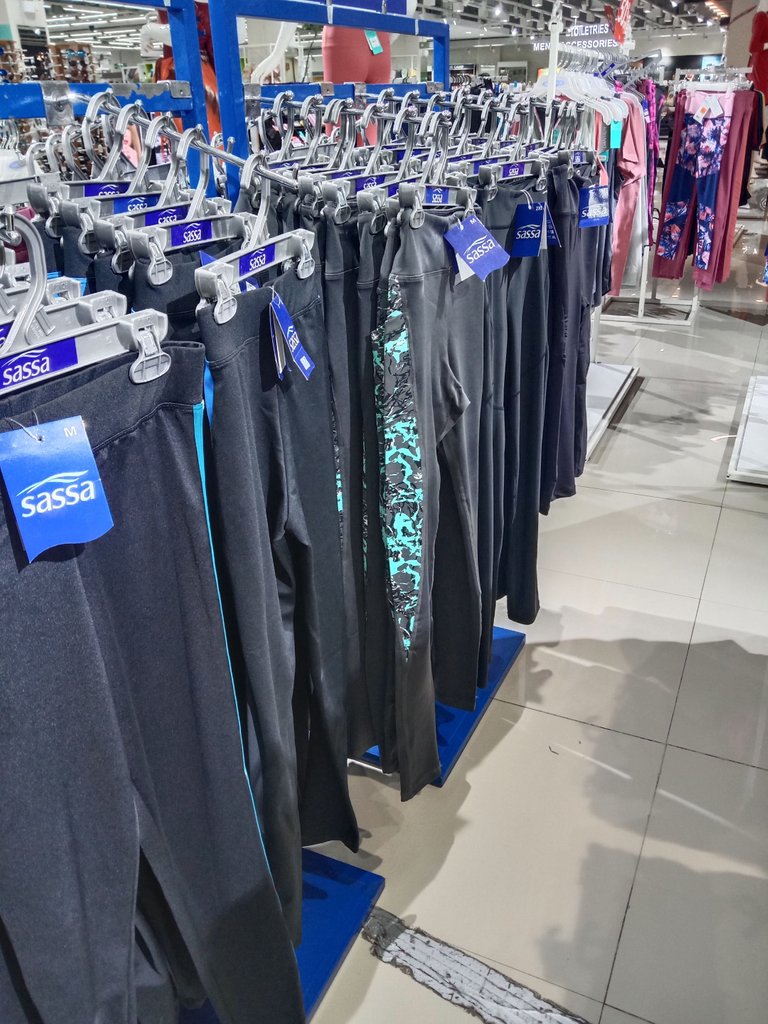 I can't believe that I have to swipe my card just for an item. This isn't a budget friendly and student friendly swim wear at all. It doesn't seem like I still have other choice anyway, gotta go with it or else, I have nothing to wear at the swimming lessons. It was a take it or leave it kind of deal to me at that moment. Inflation have affected us all here that much that everything just keeps on getting expensive. Back then, $20 can last for a week but now, you will be having trouble to make it last for just two days. And beyond that, it's hard to earn back what was already spent in just seconds. Adulting really sucks, and it's not like we have a choice.
---
All that matters in the end is that I manage to buy what I needed. That's all for a #MarketFriday for now. Thanks for reading!
---
---