Masskara Festival By The Streets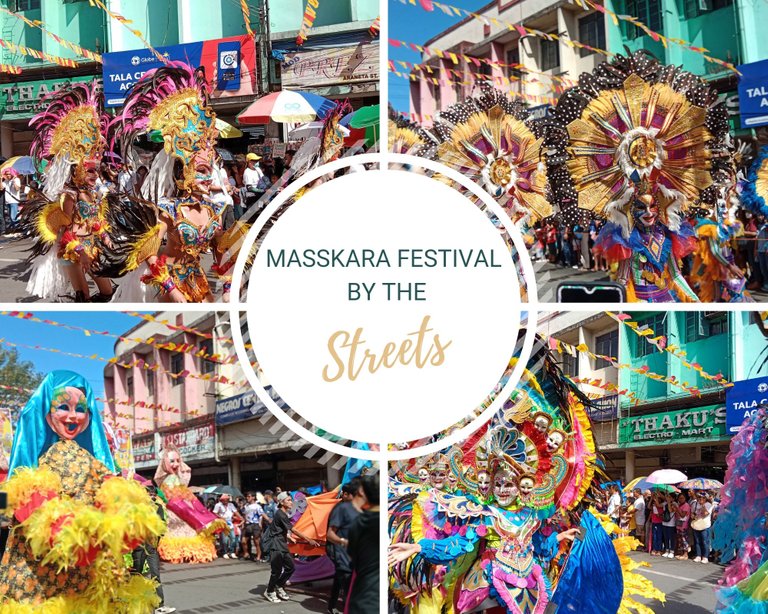 Image edited in Canva
Another weekend, another training as a rescuer. We have appealed to have this kind of setup since we have to go to school on weekdays for our academics. This training is outside the school's program or any organizations, we can't set aside our studies nor take the trainings as an excuse to be absent in class. Thank goodness, our instructors have agreed with our conditions.
My cousin and I were going home from the training center and riding on a jeepney when we noticed some people lining up to get in the stadium. Rain or shine, they didn't bother. The only thing that matters with them was to get in, so they can watch the street dance competition of the Masskara Festival live and up close. We just pitied the children who were with them, lining up with their parents in the heat of the sun and light rains afterward.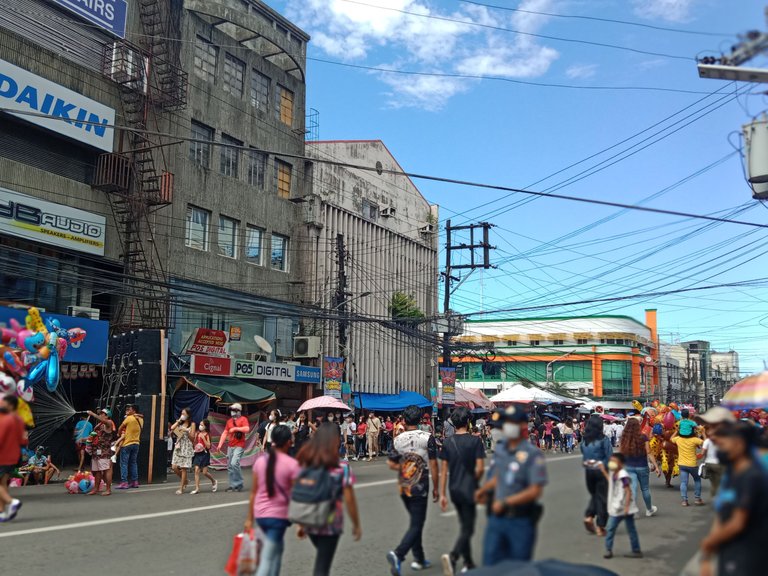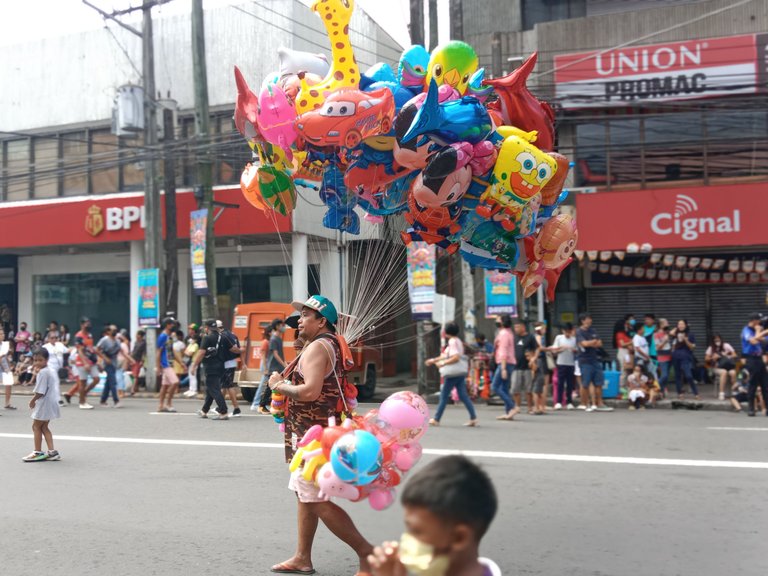 We jumped off here at the downtown area since the street dance parade would be starting at the plaza and will pass by here at the main street, the final destination would be the stadium. We were looking for a good spot to station ourselves in, so we could take good photos of the dancers and their costumes later on. The show hasn't start yet, and the people were gathering themselves at the both sides of the road to wait for the dancers to pass by.
The heat of noon have been fully glazing up in the sky again after some light rains earlier. But, who can stop these people from seeing the streetdances once again after the 2 years of delay brought by the pandemic? No one. They have waited on their own accord regardless of any circumstances.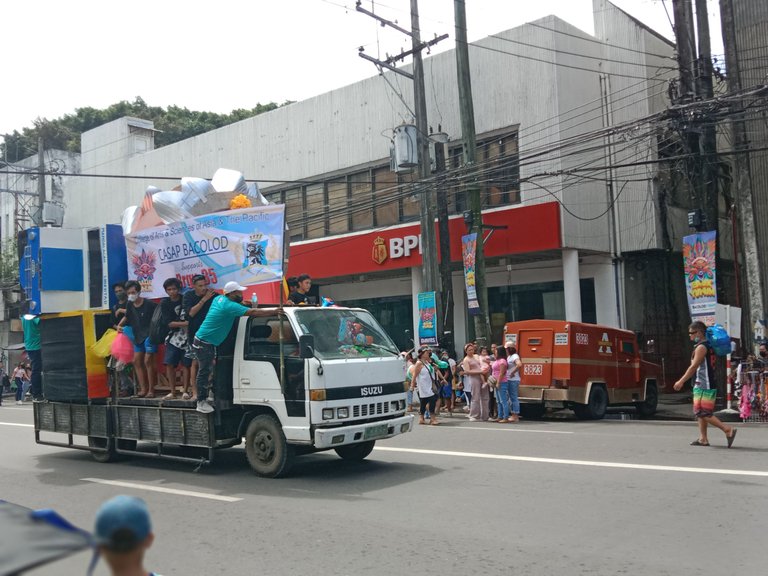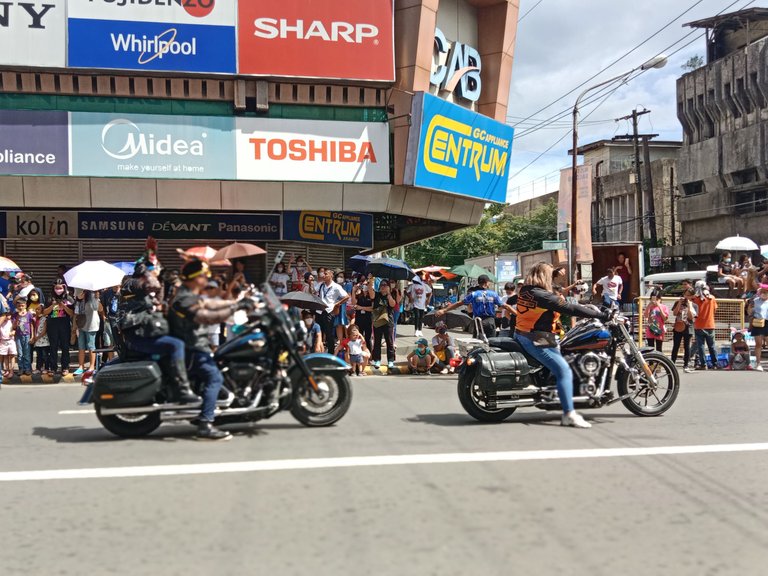 Just a little while later, it finally have started. The parade was lead by the brand sponsors, supporting schools, and the Riders Club of Bacolod.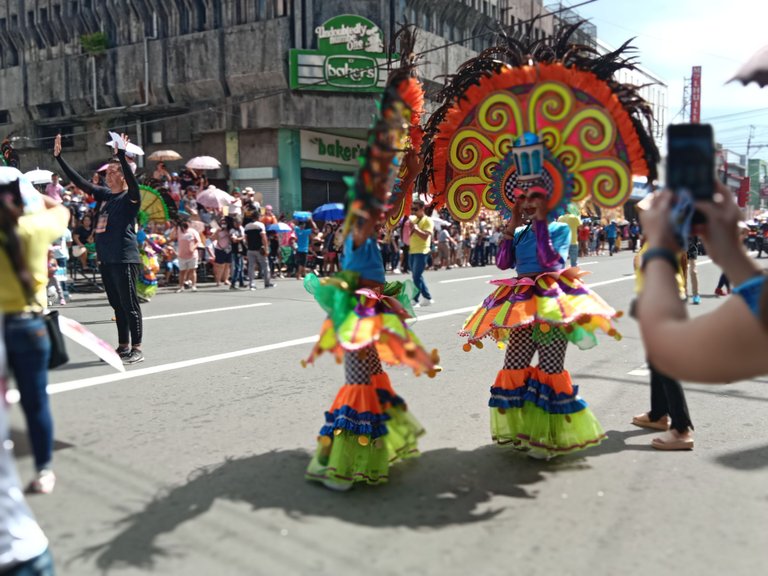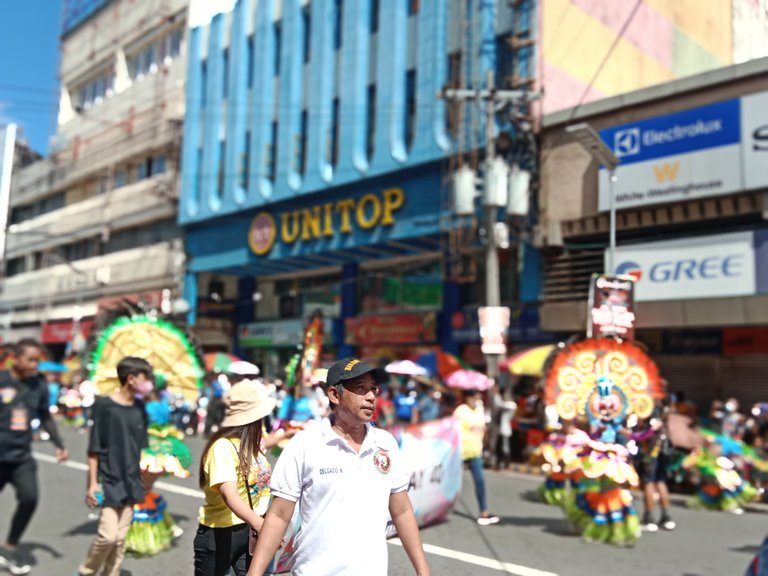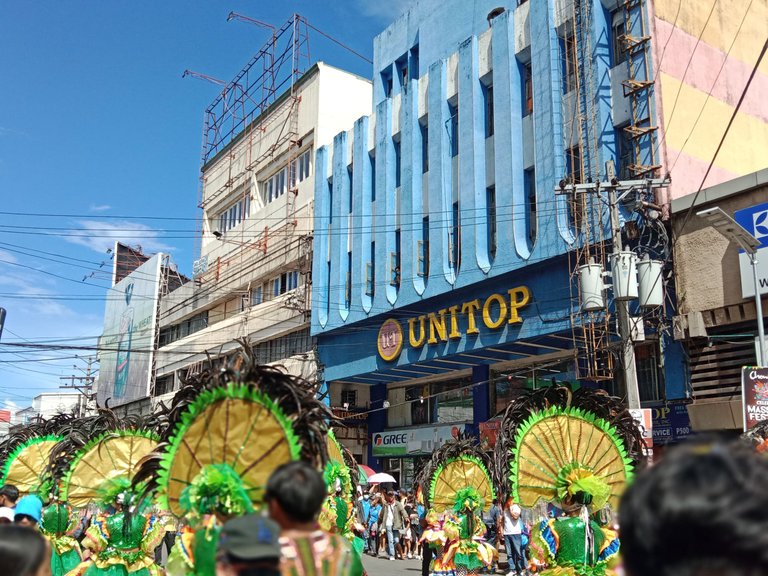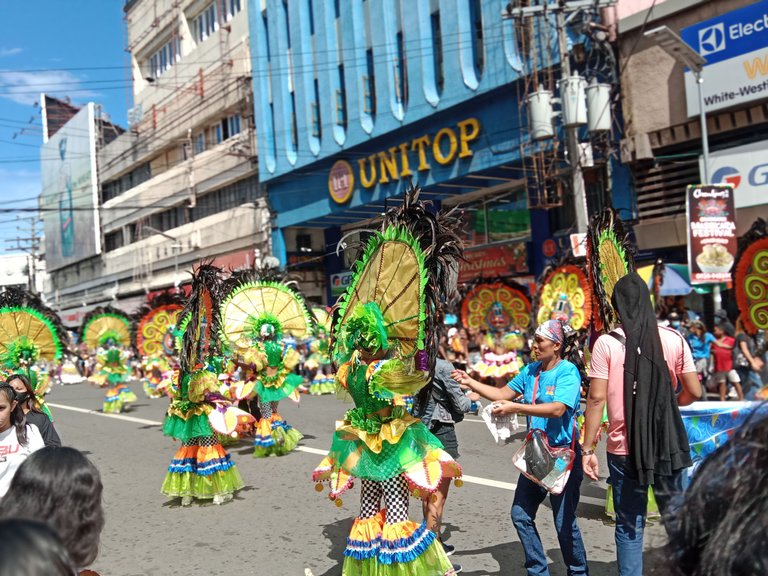 We couldn't get a comfortable spot and a better view from here. We have moved forward to find a better spot to see the next dancers.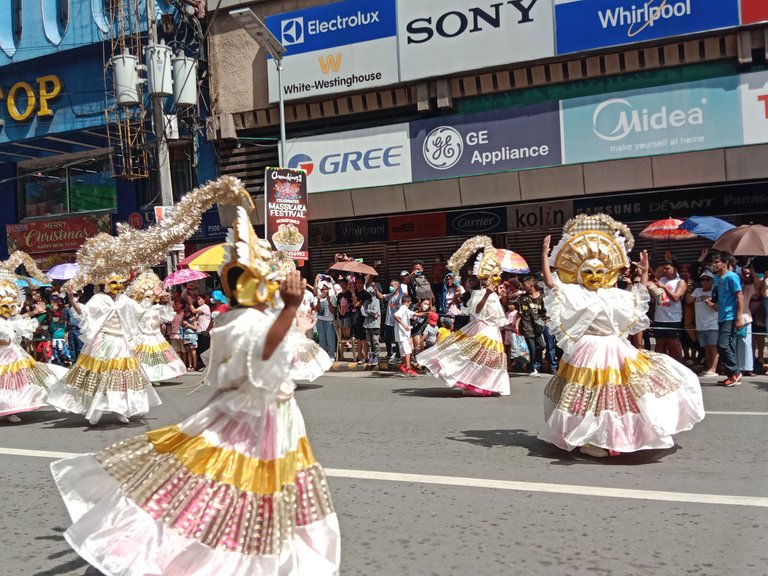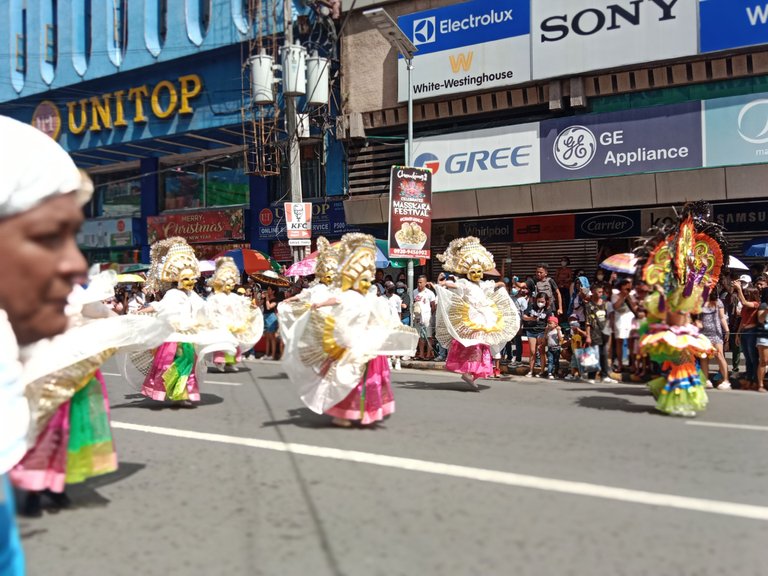 People were rushing to each side of the road as they hear the official theme song of Masskara Festival in the loud speakers catered in each corner of the street. It was getting crowded as people were also trying to get the best shot of each performances of the dancers. We also have to move into a more comfortable spot every time people tried to snuck in at our position.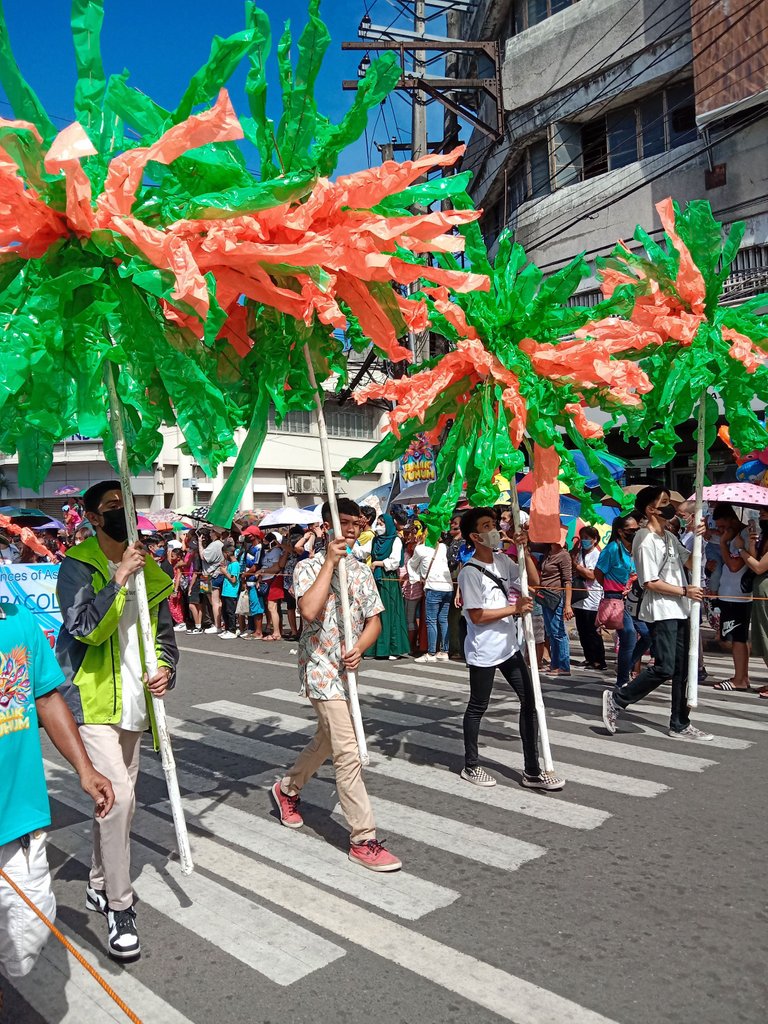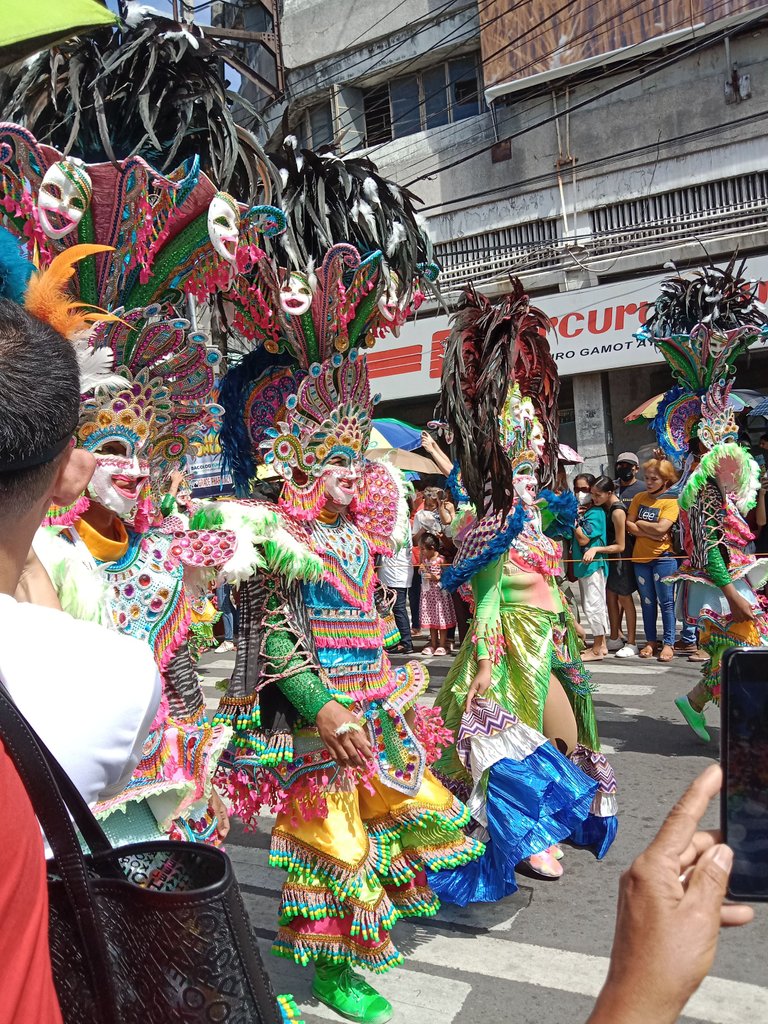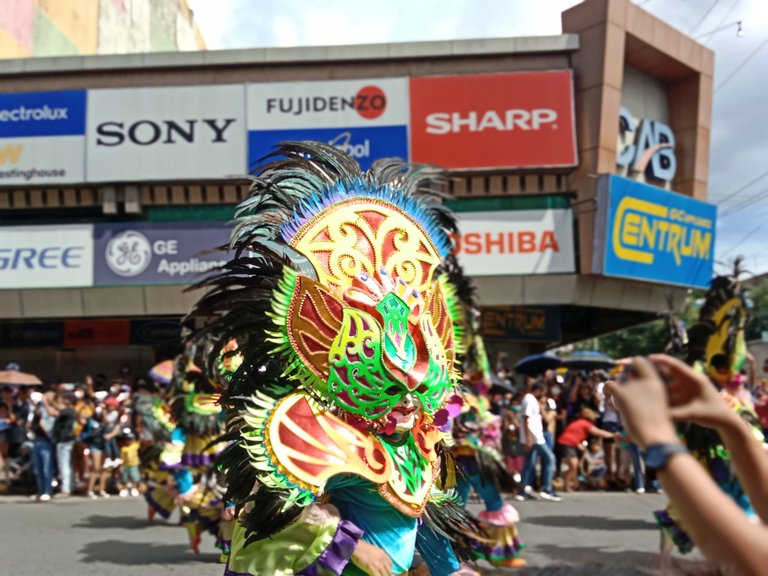 Colorful masks and costumes danced to the beat and the rythm of the music as they passed by each corner, representing their Barangays every time they show off their lively dance steps. Even though there was a rope on each side of the road to prevent people from coming towards the performers and interrupt their dance, there were still those who were so persistent in doing so. They would grab every chances when the facilitators weren't looking just to sneak in. They were still got caught, tho. Well, at least, they had taken a photo with the dancers just as they ever wanted.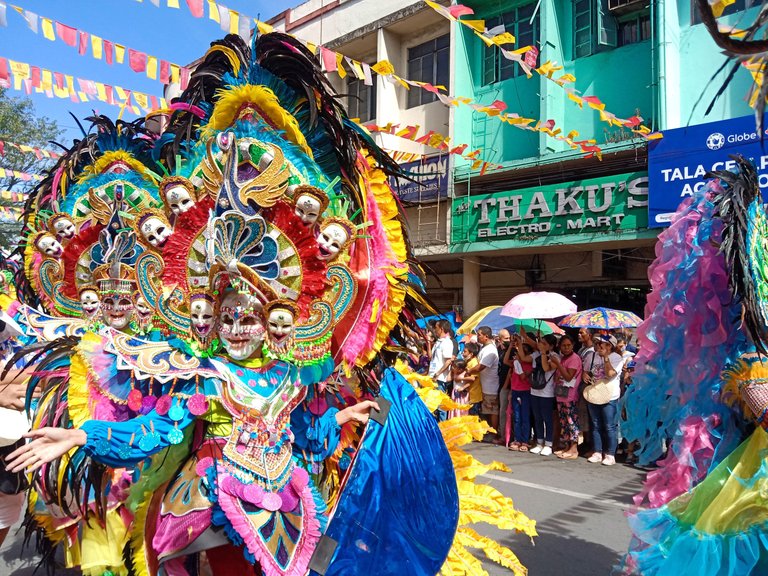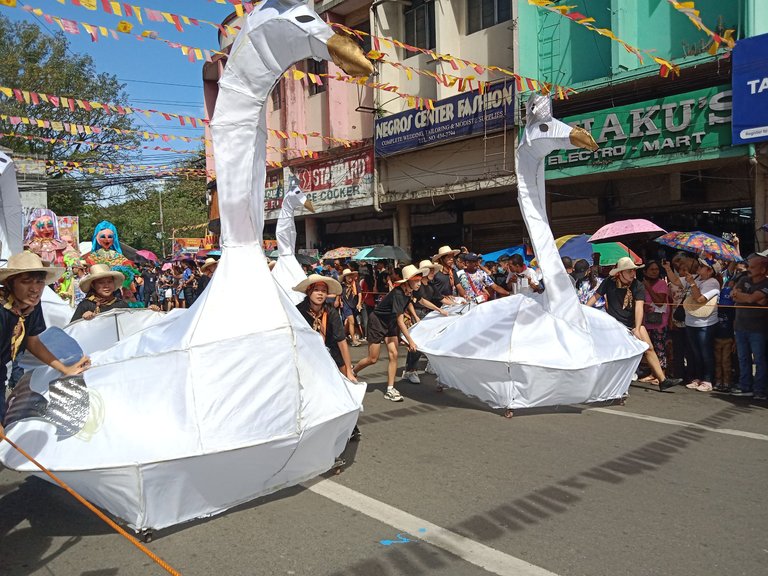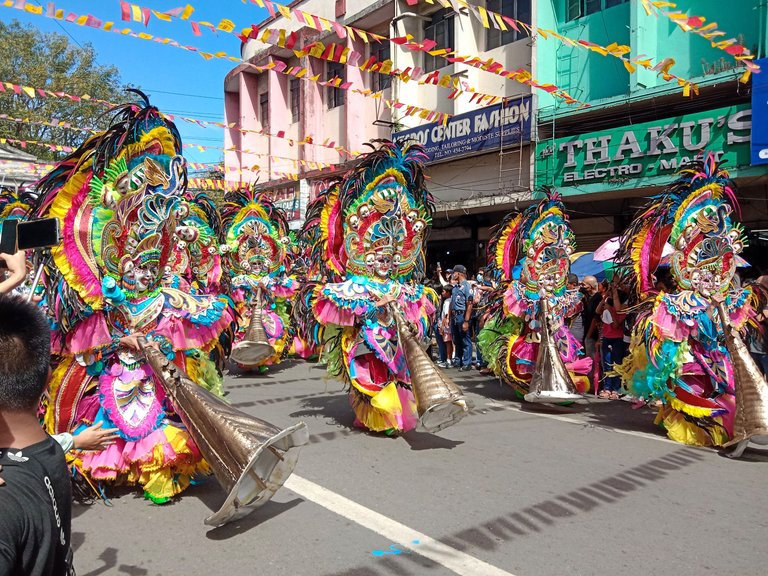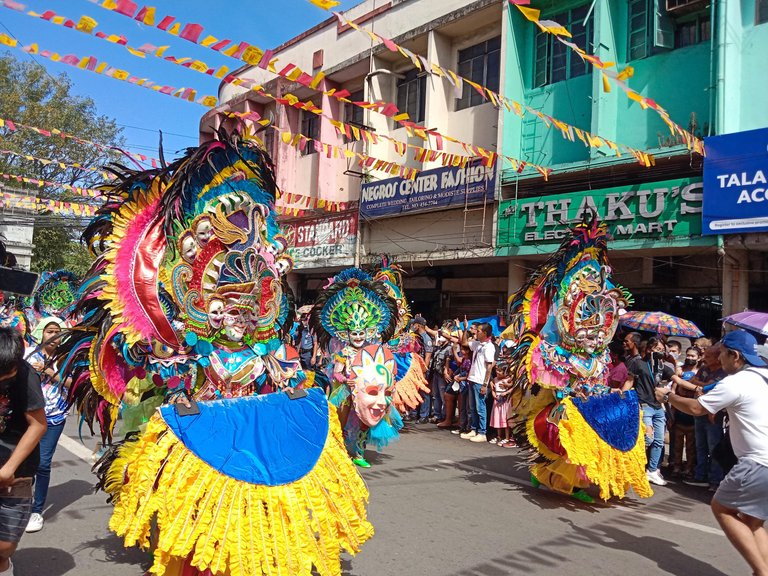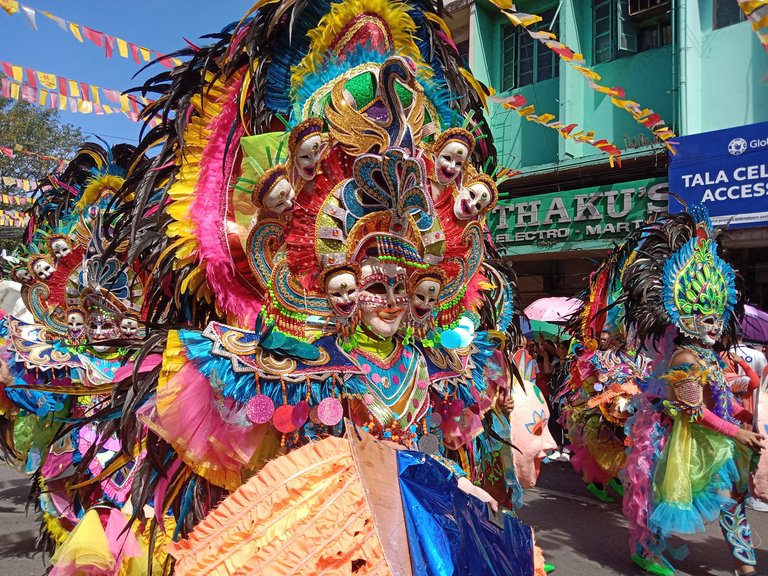 Each barangays had their performers to represent their culture which they had plastered on their costumes for everyone to see.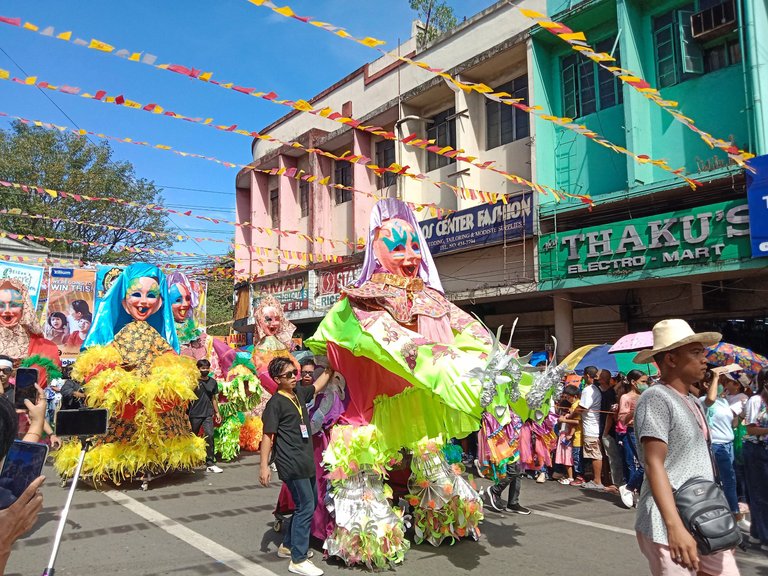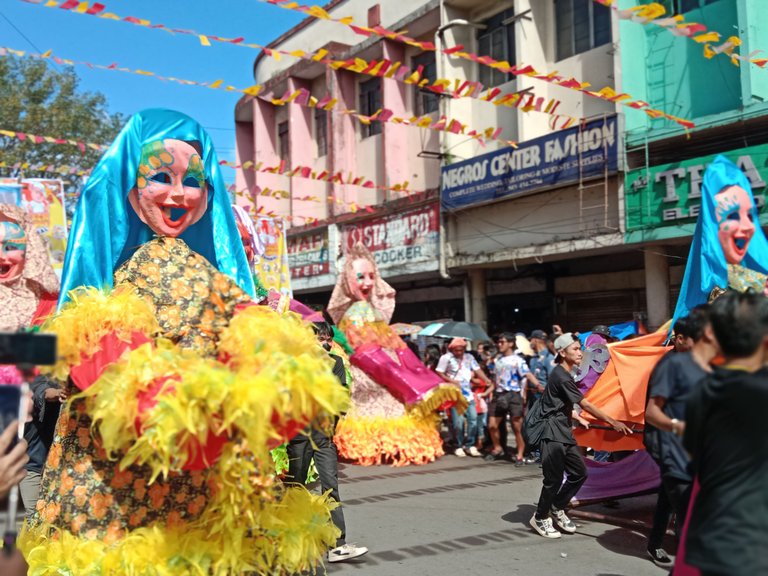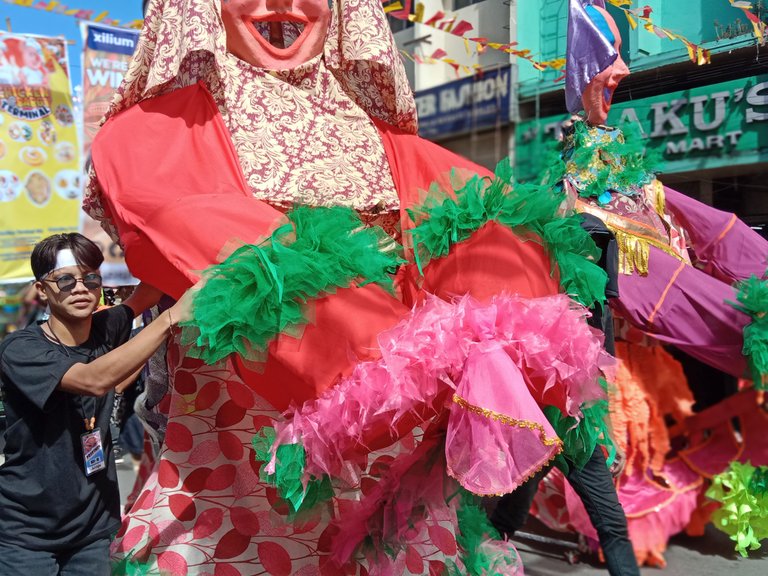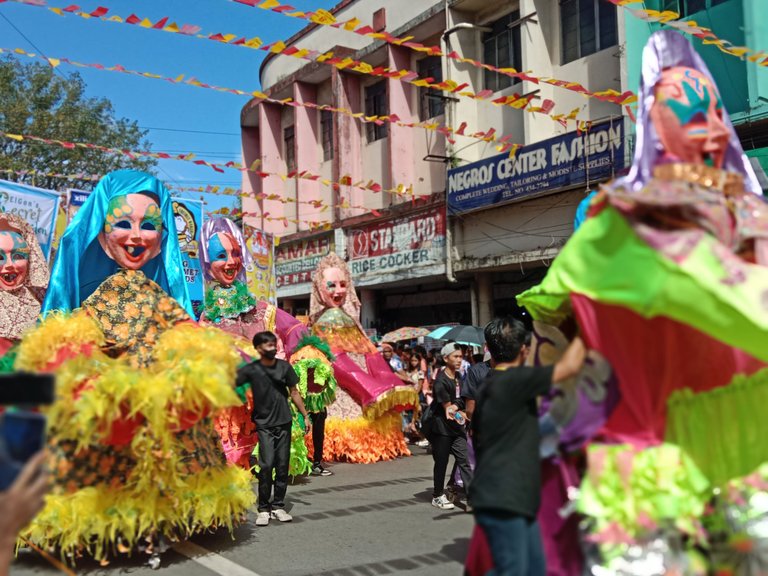 We moved forward again here, people start to fill up every space and it's getting crowded. We're out of air!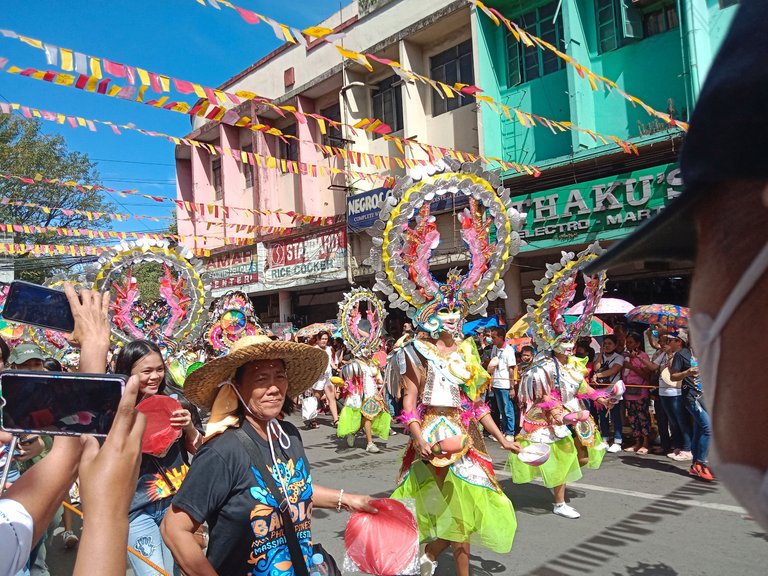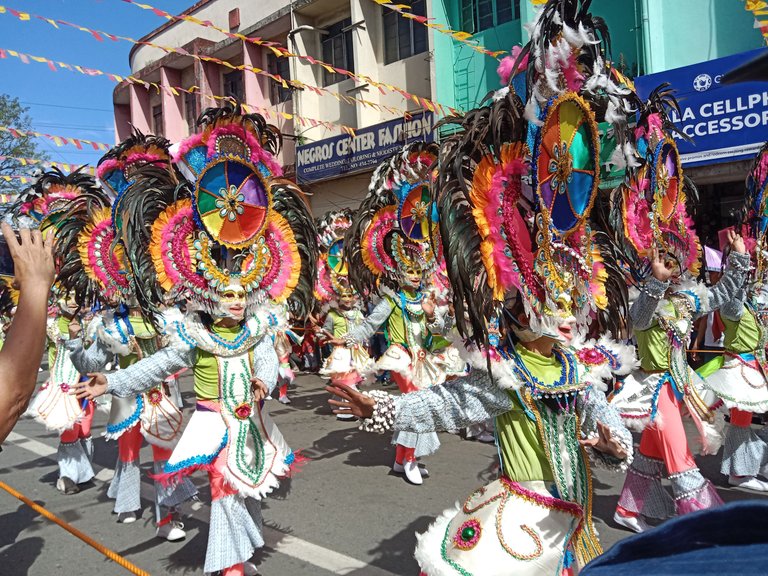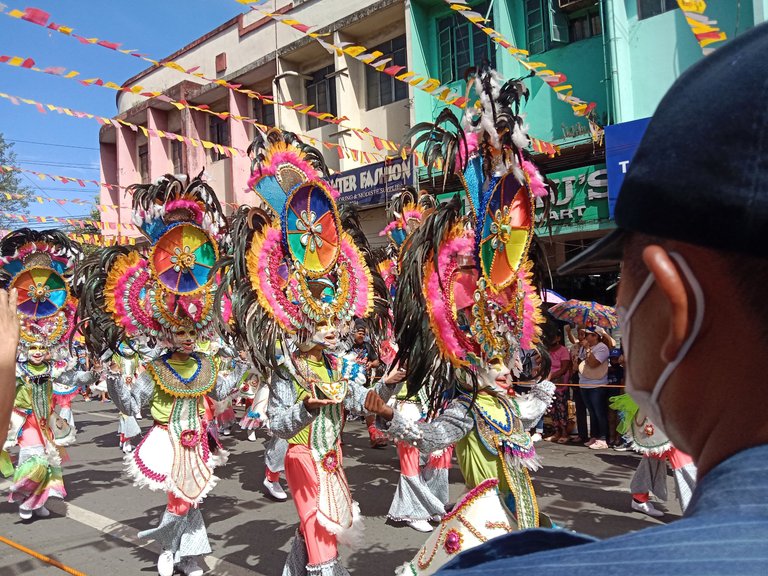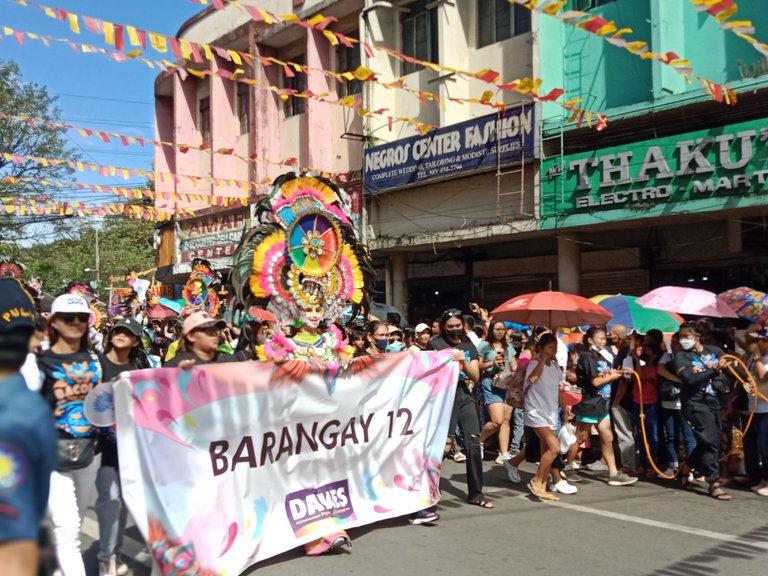 Another performance had passed by from Barangay 12 which means, we only had seen 12 out 61 since Bacolod has a total of 61 Barangays.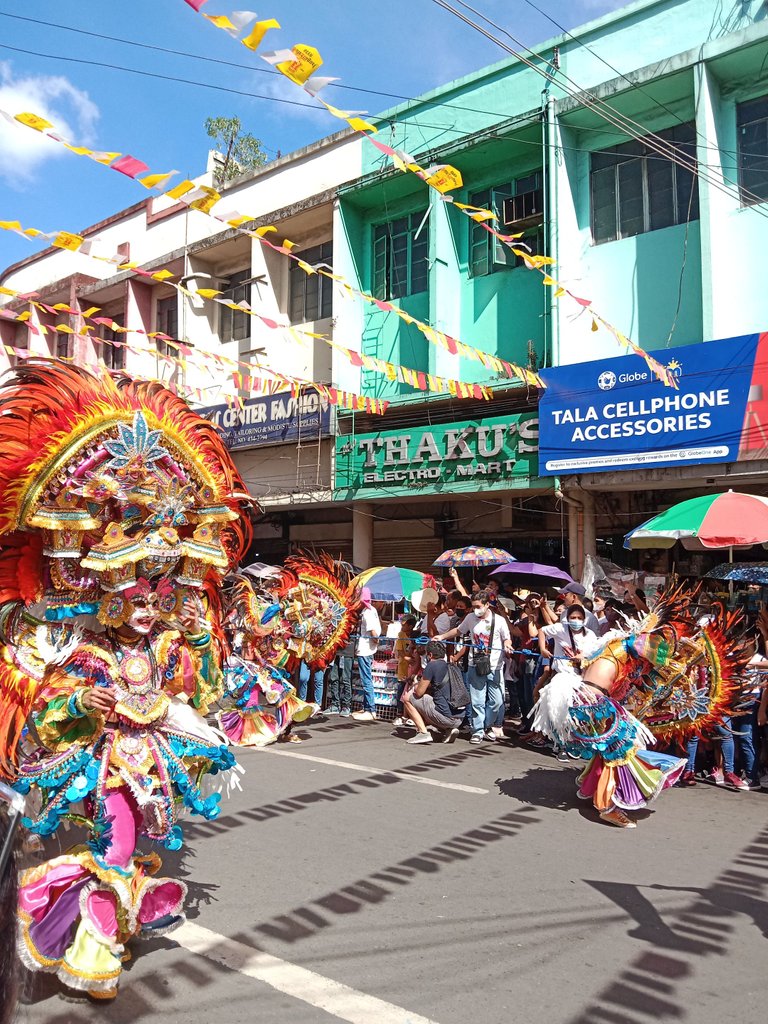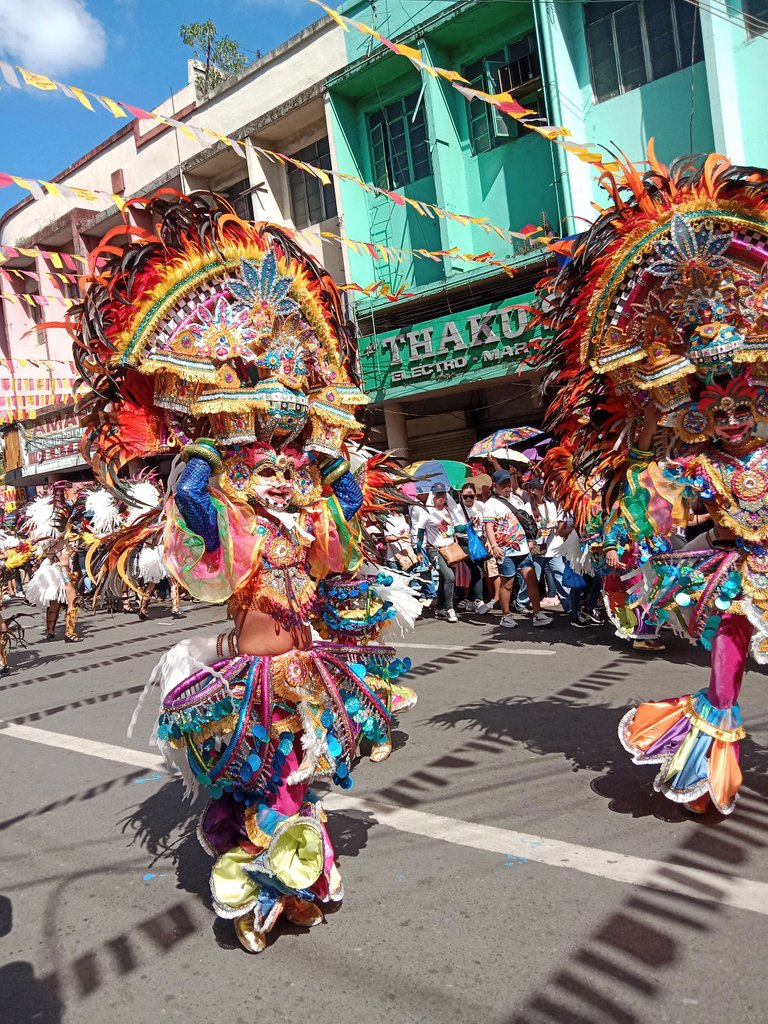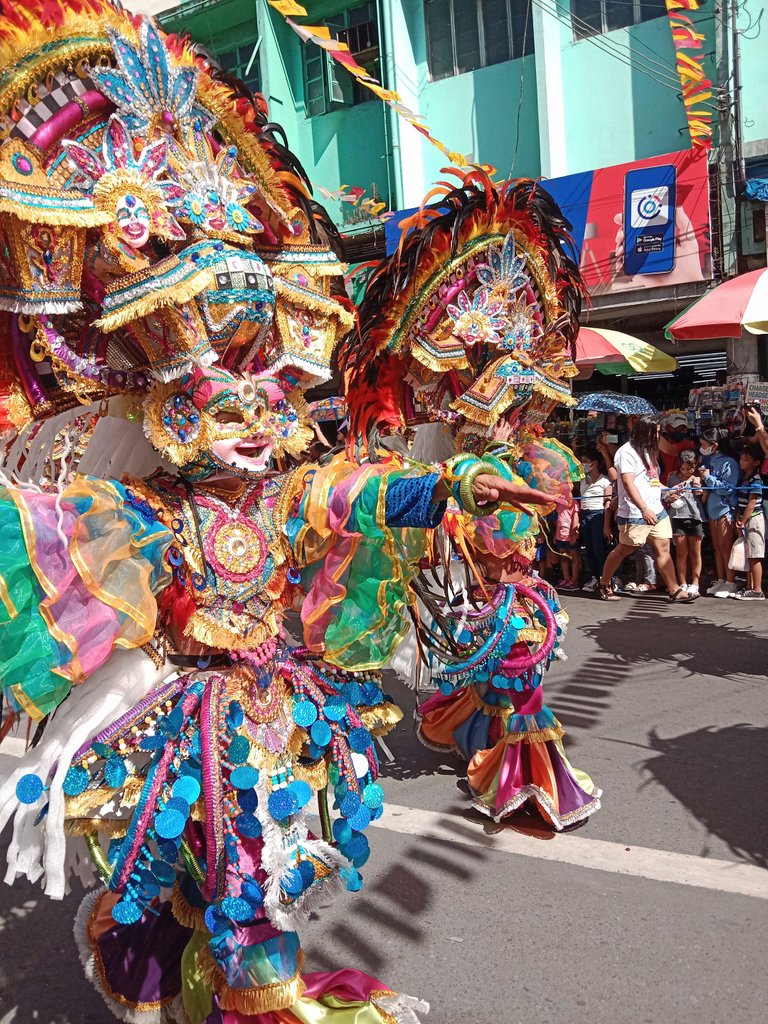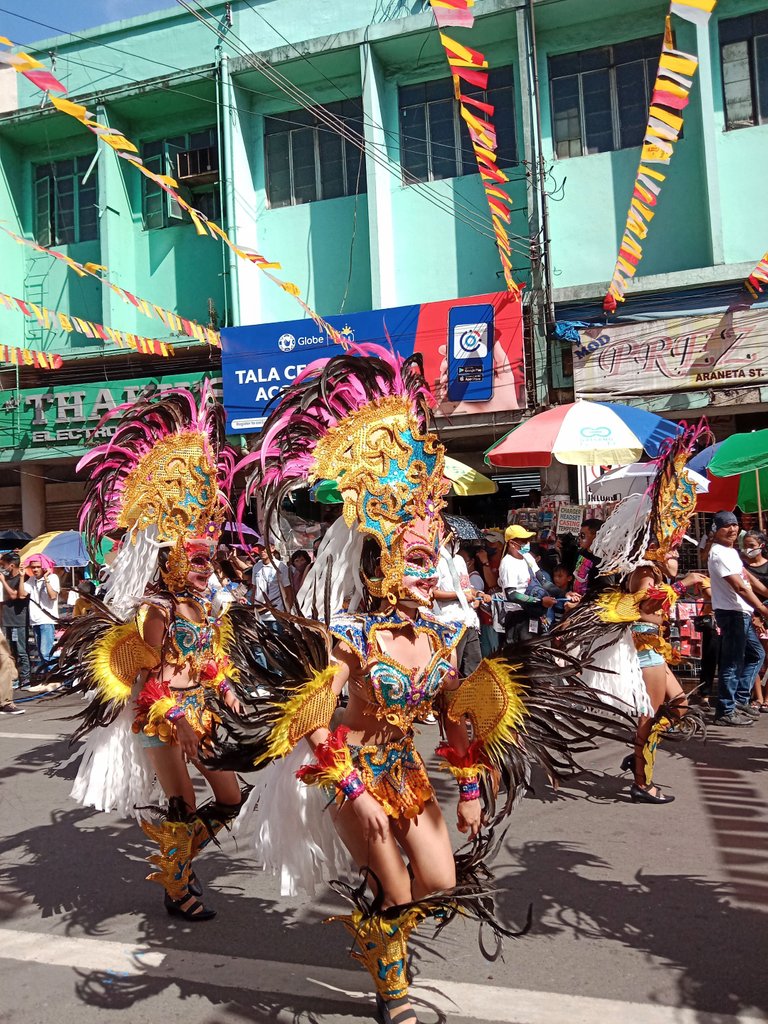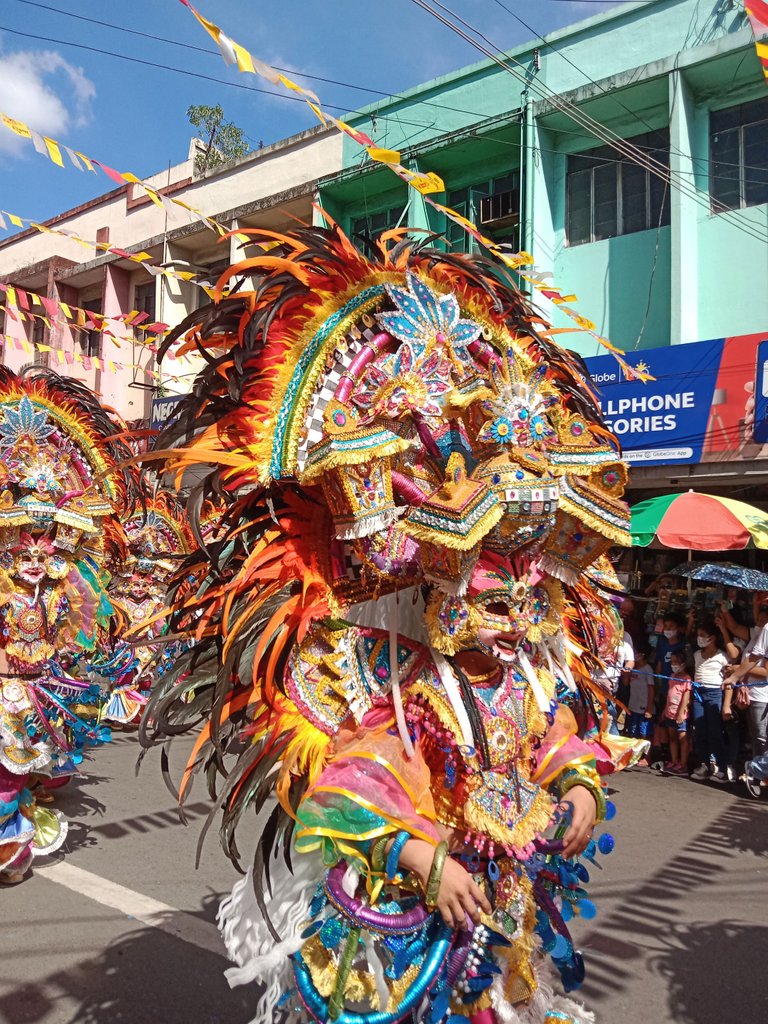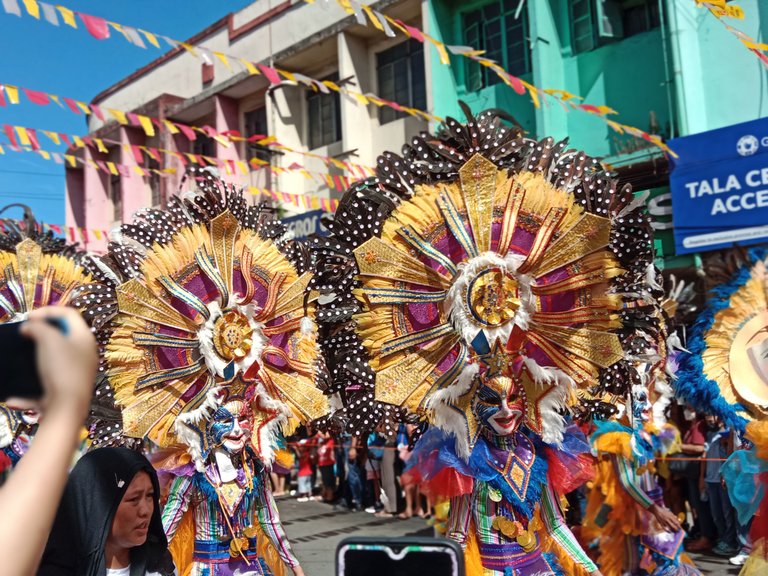 The scorching heat of the sun was hurting our skin already, and we were catching out breath in this crowded area. We have decided not to finish the performances and go home to have our rest. It was enough that we have seen and experienced this kind of events after a long pause.
The Festival was a success no matter how bad the weather was. I think all that matters was that it had brought back the smiles to every locals and tourists just like what it has aimed for from the very start of the month and the previous years.

That was a colorful weekend for me. I hope you had enjoyed yours. Thanks for reading. See you in my next blog!
---
---