Strolling At Night In the Streets of Masskara Festival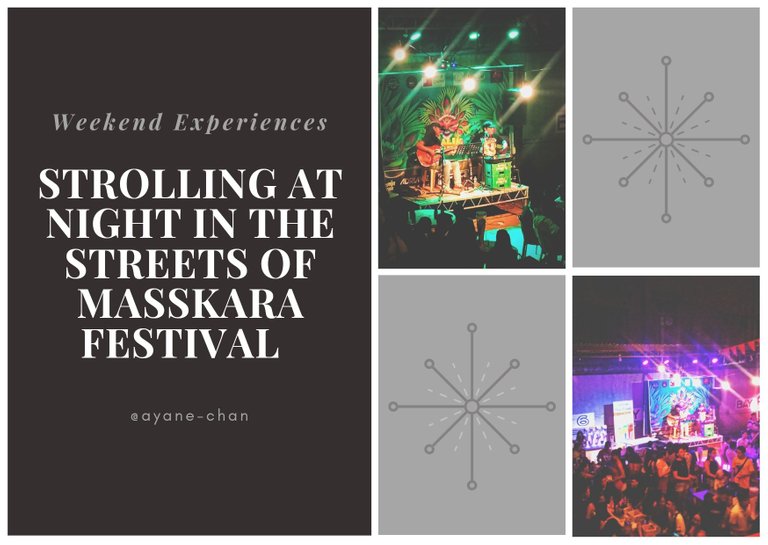 Image edited in Canva.
Since there are famous politicians and celebrity that was coming in the Festival, signal jamming was conducted duting the hours that they were here at Bacolod City. Then, there's me who got bored and mad for I can't do anything from the absence of internet. It's a disadvantage I got from being fully dependent from it.
I can't sleep early anyway from all the loud bang of speakers in the streets and from the noisy Karaoke of the nearest Resto Bar from my house. I just grab my phone and went for a night stroll in the busiest streets of where was one of the events in the Festival was held.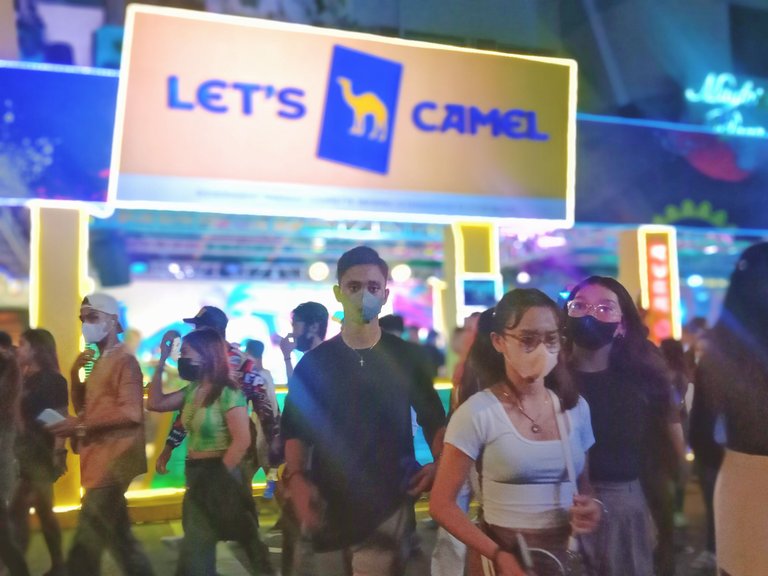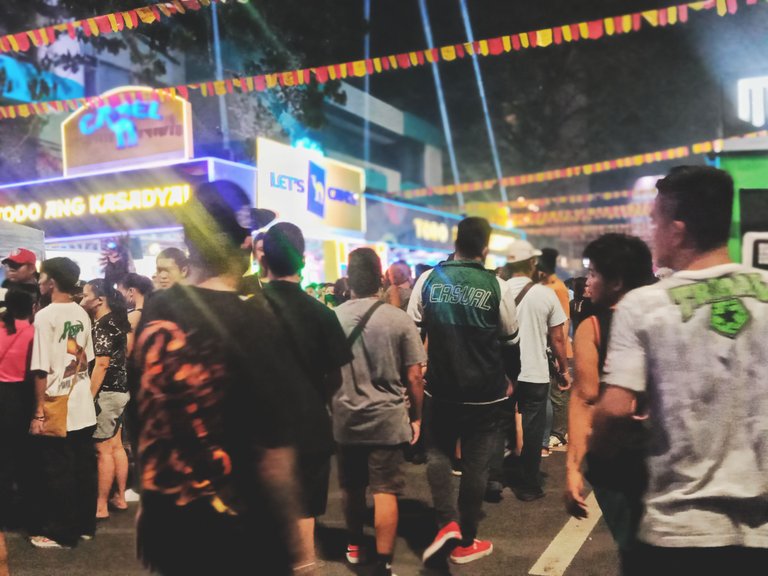 The streets were packed of people as expected. The whole street was closed and there were kiosks for drinking and eating. Some famous and big companies also have their own kiosks to showcase their products and offer some discounts to gain more customers.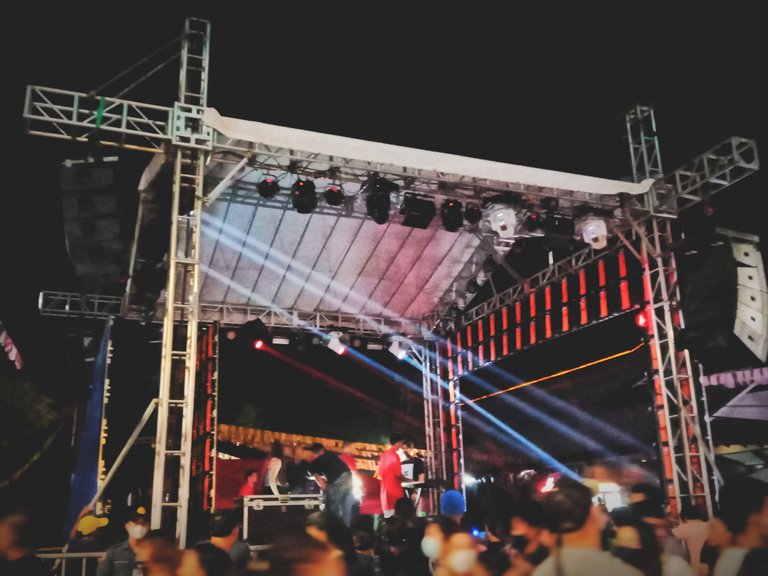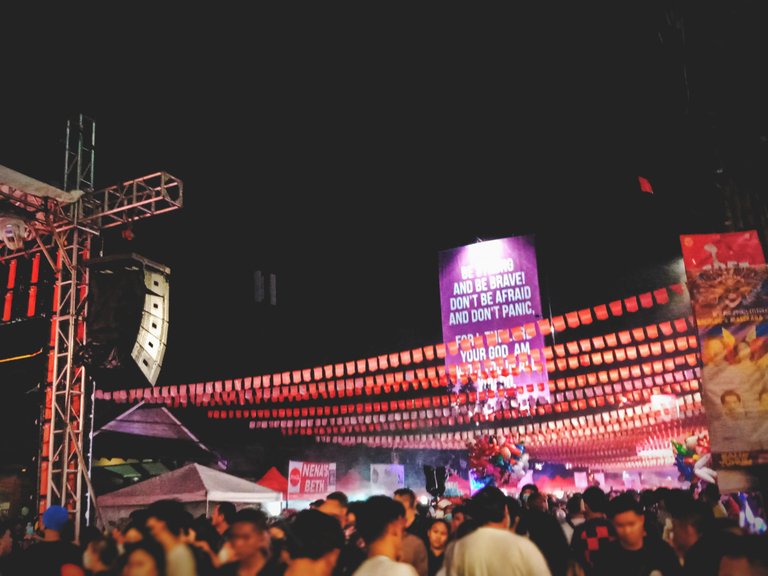 Concerts were in every corner and people were swarming in front. Local Bands were performing their covers of famous songs and some were their originally composed songs. Since the venue is an open space, the concert was free for everybody to enjoy. Unfortunately, it almost got a stampede in the area from people who were passing to go in different directions. I almost got caught with it but gladly, I managed to get out. I just have exited farther from the place that I intended to go.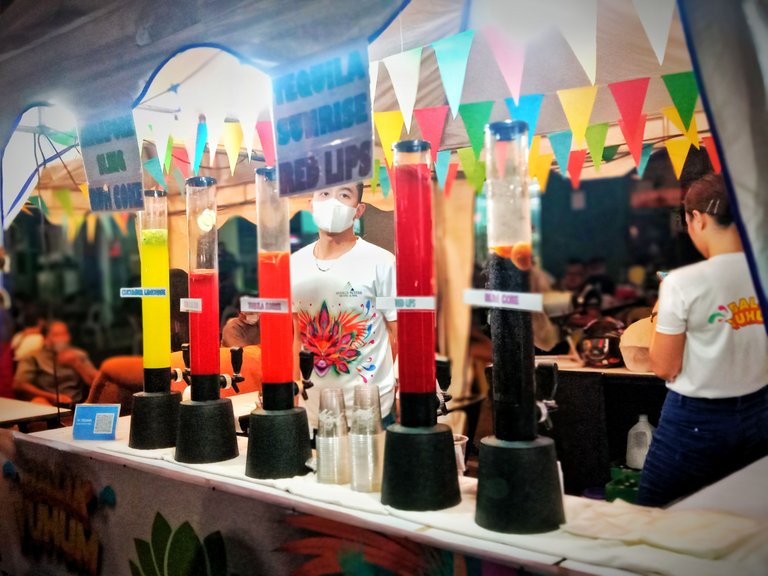 I managed to get out of the crowded area and got back to where I have came from at the other side of the street. I found some kiosks selling fruit juices and beers. I was tempted to buy a can of beer but I have classes the next day. I don't want to attend with a dizzy head and nauseous feeling.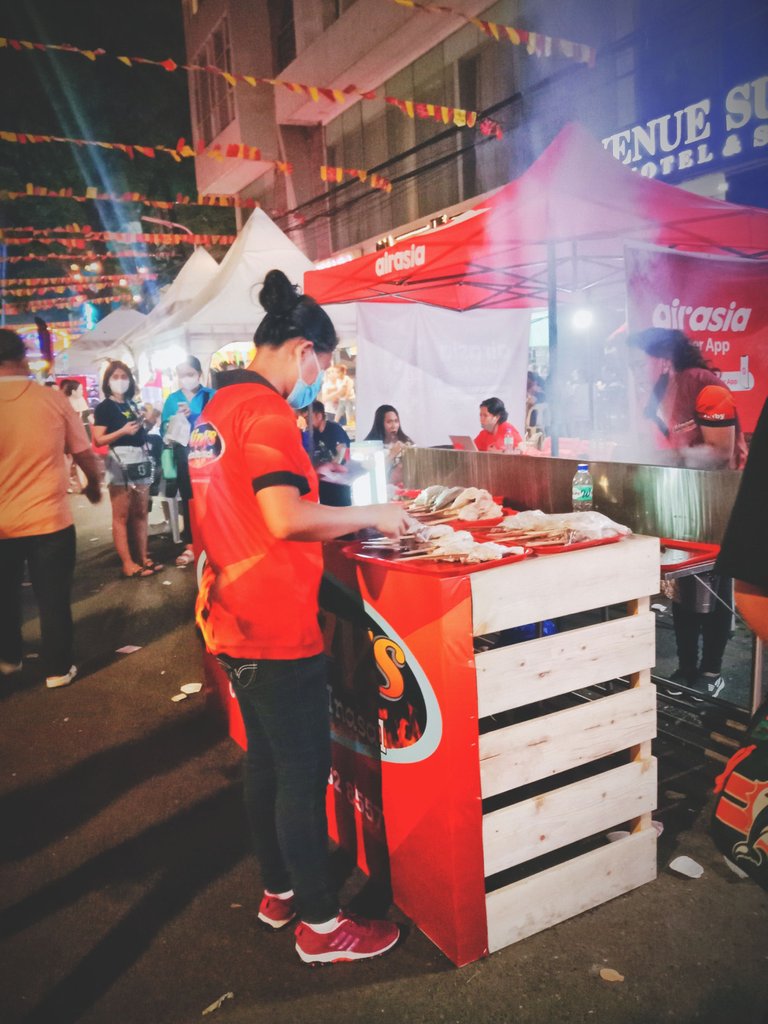 And, of course, a food that is famous in Bacolod wouldn't be absent. There were Chicken Inasal in most of the kiosks. This is what the guests like in going here in Bacolod, but if you're living, it's just an ordinary food.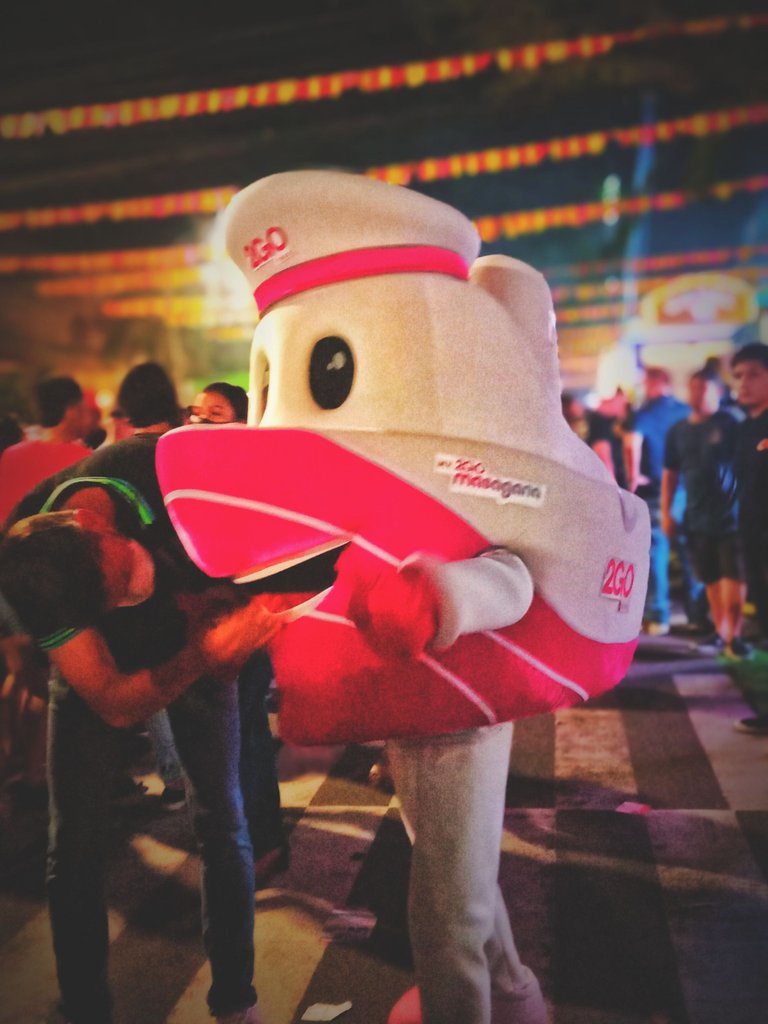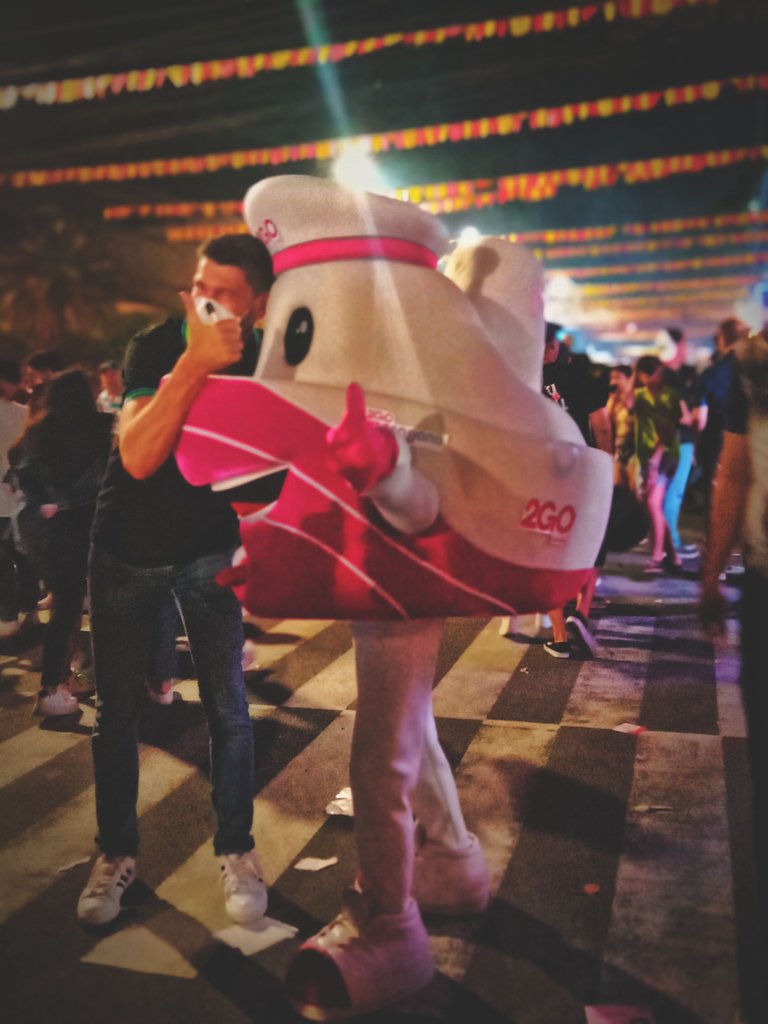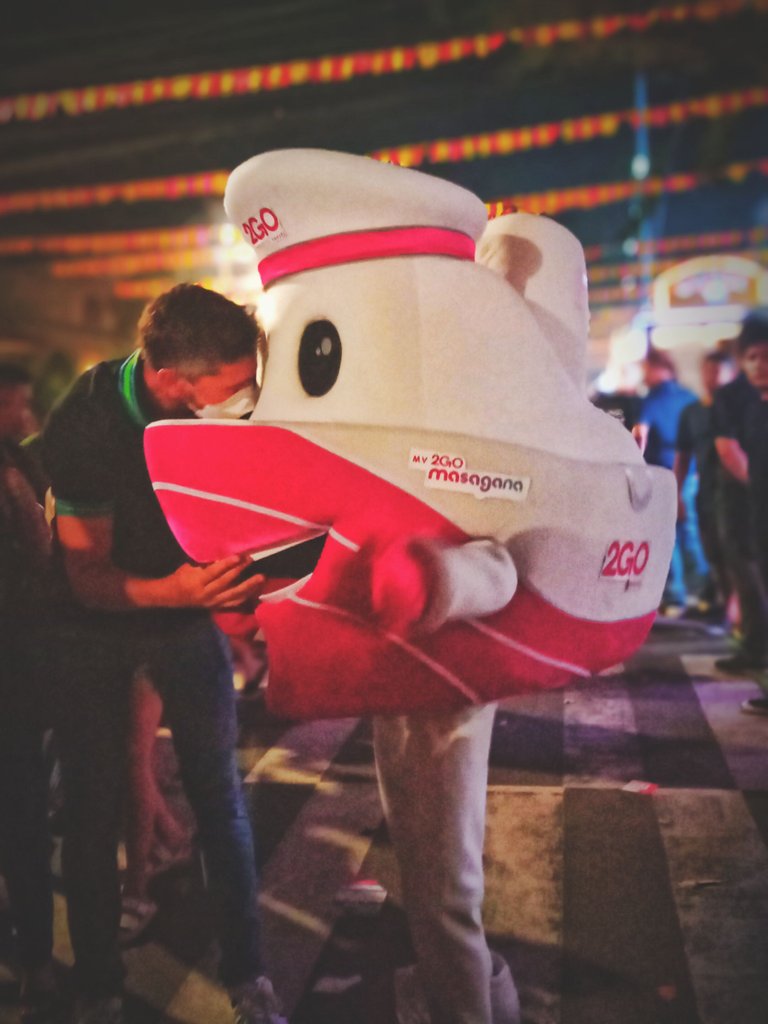 I saw this funny guy taking pictures with one of the famous ferry company's mascott. He looked like drunk, as his actions speaks so. After taking pictures with the mascott, he was trying to take sneak to see who was inside the mascott. He bent down and pressed his face on the eyes and the mouth of the mascott, trying to find an entry to see a glimpse of whoever's inside that's wearing it. Unfortunately, his efforts were in vain. He went away frowning after a while for he didn't see anything at all. His companions just comforts him as they moved on to another stall.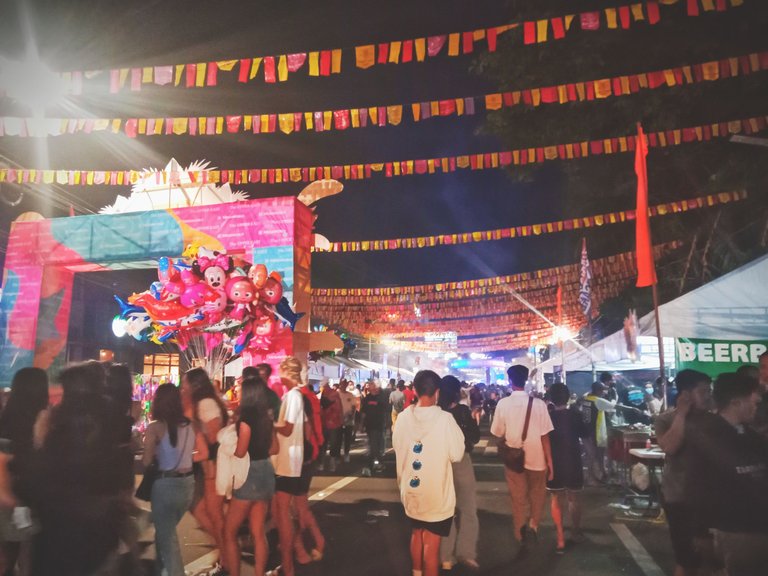 I found a friend nearby, and I was walking towards their spot. Glad to have the signal back and I had contacted them.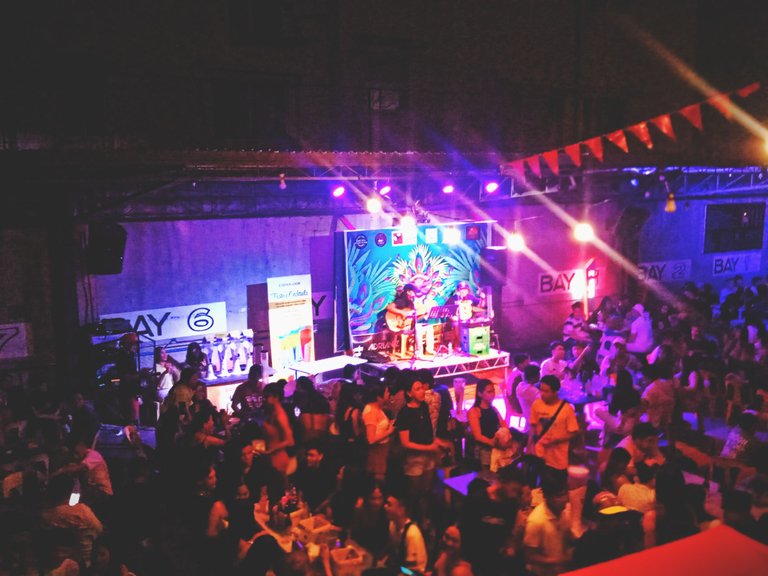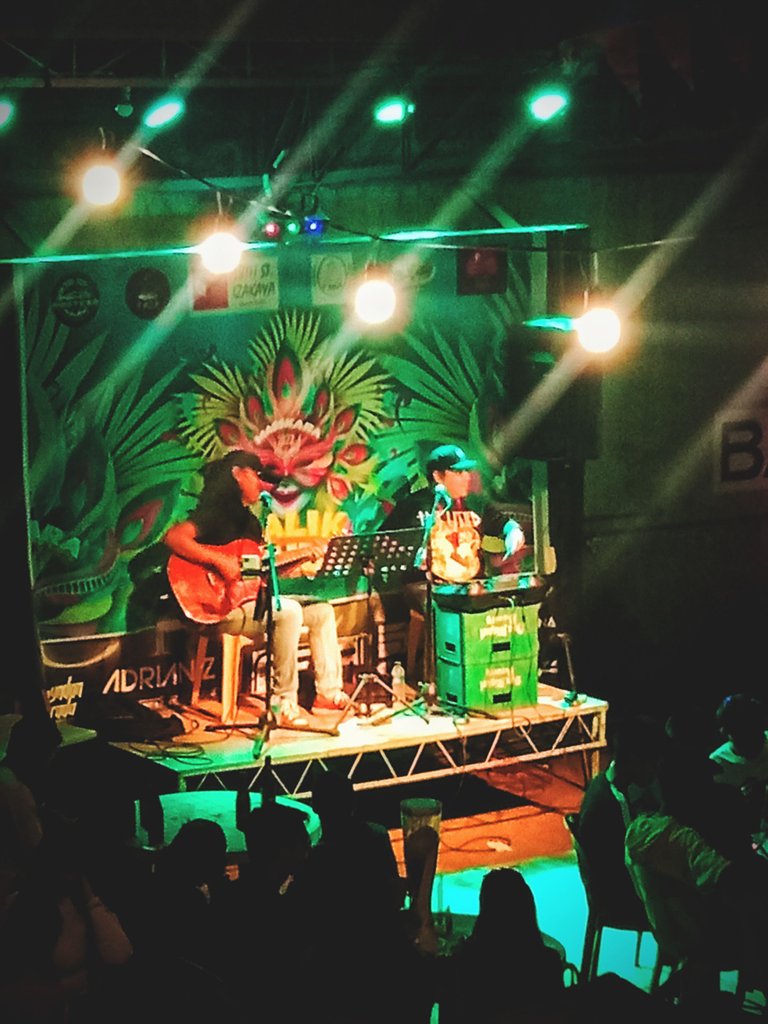 I went to them and took a shot of alcohol for a few times, then watch another local band playing popular Filipino songs in that Resto Bar. Everybody sing along to the song as they were playing it since most can relate with the heartbreaking lyrics. Before they offer me another shot, I made up my excuse to make a proper exit. I still have class and trainings for the next day, so I don't really want to get drunk.
My night stroll ended as I reached my home. It was just a street away from the scene, not really that far. That turns out an enjoyable night despite from being honestly irritating due to signal jammings.
---
That concludes my weekend experiences. All of the photos are mine unless specified otherwise. Thanks for reading and see you in my next blog!
---
---