Training The First Batch of First Responders in my School

This was already settled last year and finally, it was time to execute the plans. As a registered member of the Rescuers in my city and a student in my college, I was invited to help the future First Responders of our school. In which I have mentioned this 4 days ago, when I was recently on the verge Of Prepararions and Classes.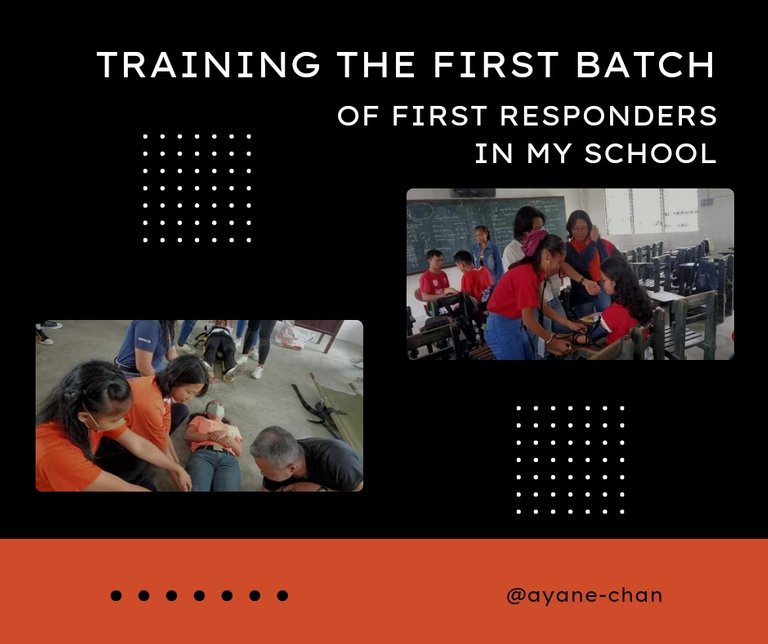 Image edited in Canva.
Emergencies don't choose any situation, nor the time and date. It was why, rain or shine, the training was conducted. It was a cold and rainy morning, aside from that, it was raining hard for a few days up to this very day. Despite of the discouragements brought by the rainy season which was making people not to go out of their houses, there are still a lot of students who willingly attended the training.
First Day of Training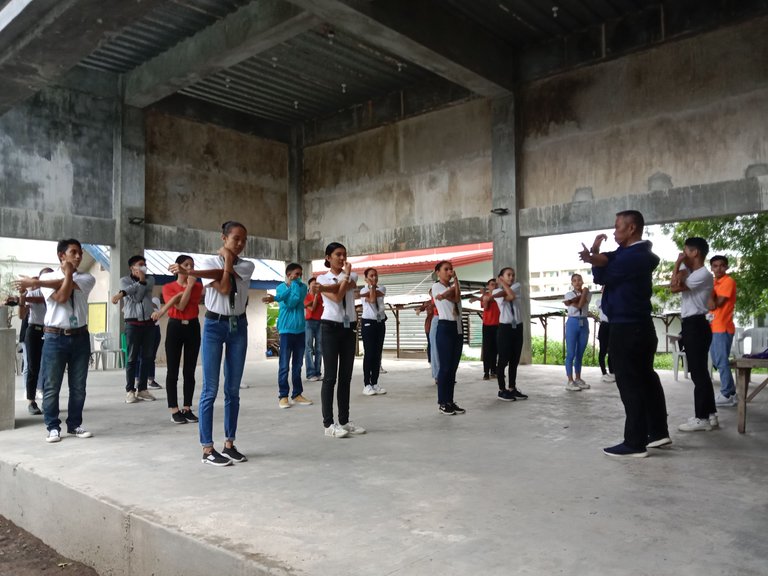 Before the classes started, they were instructed to do morning exercises. It was to warm up their bodies and have some stretching to avoid body aches after the activities.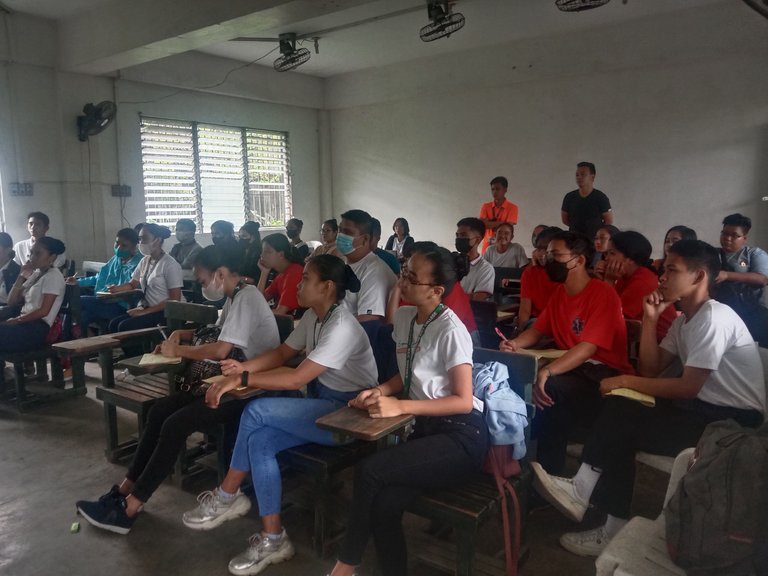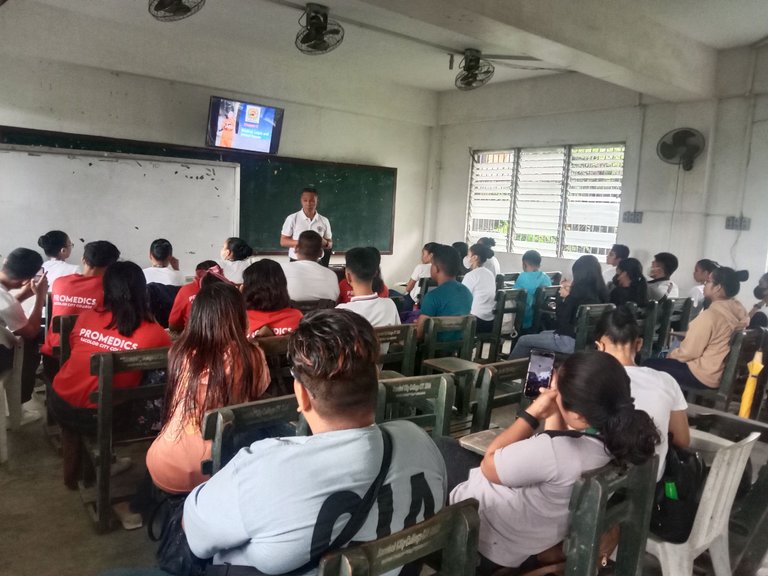 After the morning exercises, we proceed to the vacant classroom for a lecture before the practical lessons. Before any techniques, the legal bases were discussed first. Things they are obliged to do after the training, their duty to act, then the do's and don'ts of being a First Responder.
Next, the Head Nurse took over the discussions to introduce the common emergencies that can possibly happen inside the school premises during the activities. We were just asked to wait at the gym for them since the discussions were still ongoing. We only have to help in the demonstrations.
When they were done, we taught them the Basic Life Support course. It is a step by step procedure from early detection, to reporting, to response, to on-scene care, and to transport. The batch was divided into three groups. The other trainors were assigned for the CPR, me and the other three trainors for Patient Assessment, and the other group of trainors for the Different Types of Carry. We demonstrated the procedures, then after that, we asked each of them to show us what they have learned. If they got it good, then they could proceed to the next lesson.
Second Day Of Training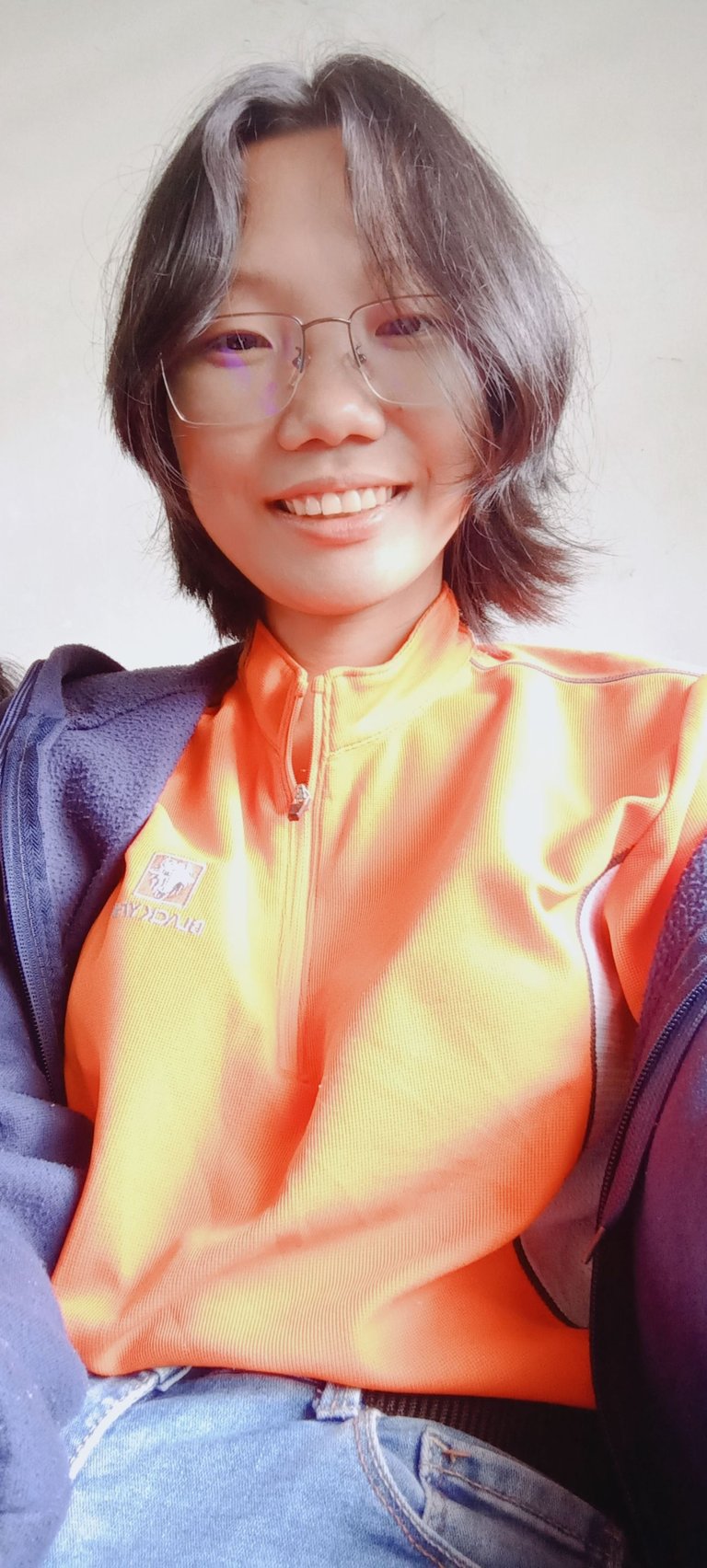 It was still raining hard. I was also amazed with myself deciding not to bring a jacket because I could handle the coldness as I left home to school. Just a few minutes later when I arrived at the venue, I was already trembling from the cold. I have to ask for our Instructor's jacket. He is kind enough to take off his jacket and give it to me.
Now, this was the smile of the person that was rescued even before the training have started. I have learned a lesson even before the real lessons have been given. Lol.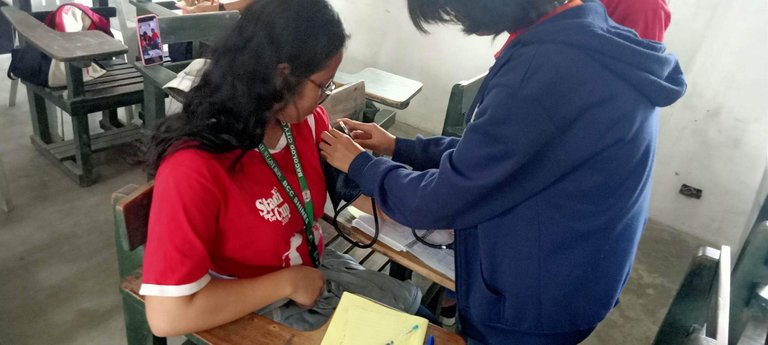 There were series of lectures again in morning, and as usual, practical lessons with assessment in the afternoon. At our second day of training, I demonstrated how to properly take the patient's vital signs and emphasizing that it's not only the Blood Pressure, Pulse Rate, and Respiratory Rate that they would always get like they usually do.
Some of them are school medics under the Head Nurse so they are familiar of it but some of them are NSTP officers and just regular students that didn't have any idea of the apparatus to be used, as well as the proper procedures. As they are already familiar with the three essential data (BP, PR, and RR), I taught them how to evaluate the patient's skin, eyes, capillary refill, and the Glasgow Coma Scale.
After they got it, assessment time!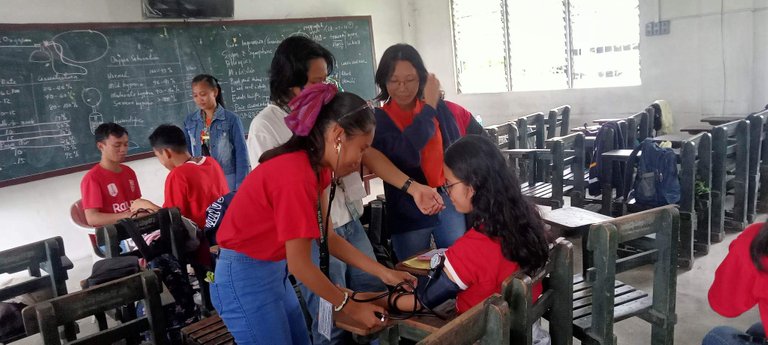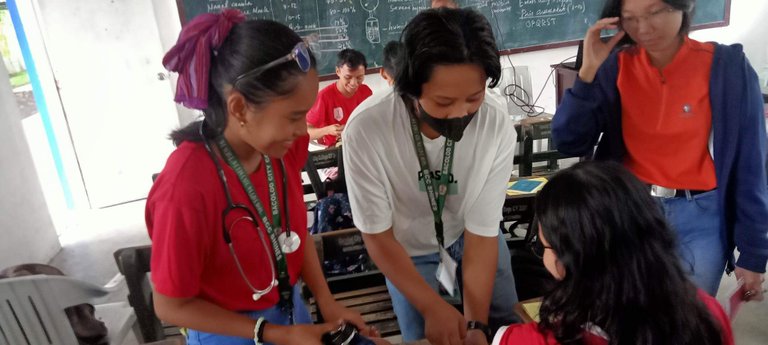 My only job during the assesment here was to observe them if they got the steps right. Then, write down their names and their mistakes. It's up to the Instructor for the grading. Well, I can also admit that I was shocking them a little bit but some were really tensed and pressured.
Third Day of Training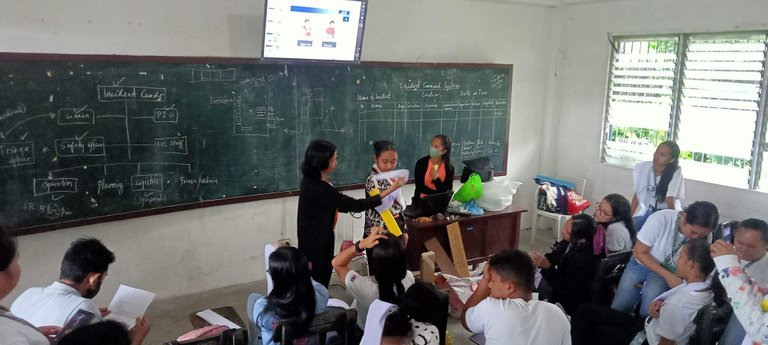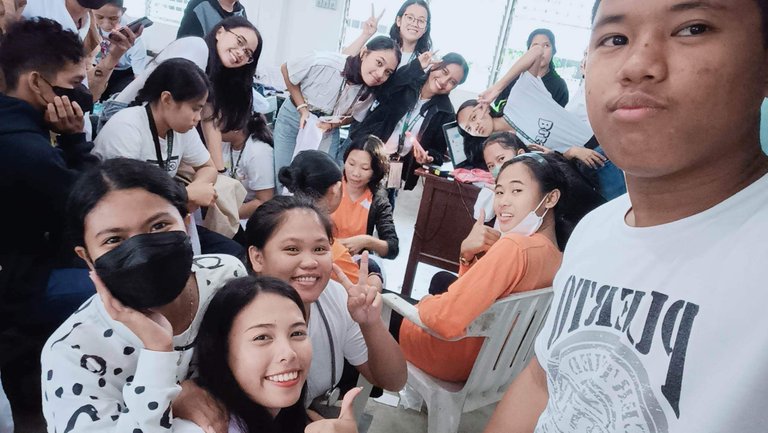 On our third and last day, it was more on practical lessons and their final assessment as a batch was held in the afternoon. For a trainee, when I was like them, that was the most tensed day for we were anxious if we can pass the training or not even before the assessment could start, resulting for us to panic when it was starting.
My other companions left us to get the spine boards and the CPR dummies in the headquarters and the Instructor was invited in a Research colloquial. I had no choice but to continue teaching the lessons since my other companions don't know how to demonstrate them. I was teaching them the 10 Basic Bandaging Techniques, and Splinting Techniques. One was documenting, and the remaining trainors were my patient, so I can demonstrate it well.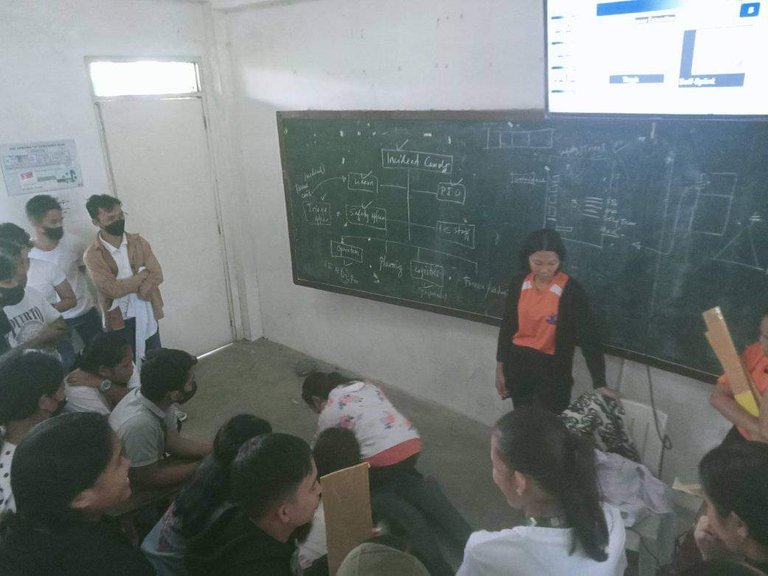 Fireman's drag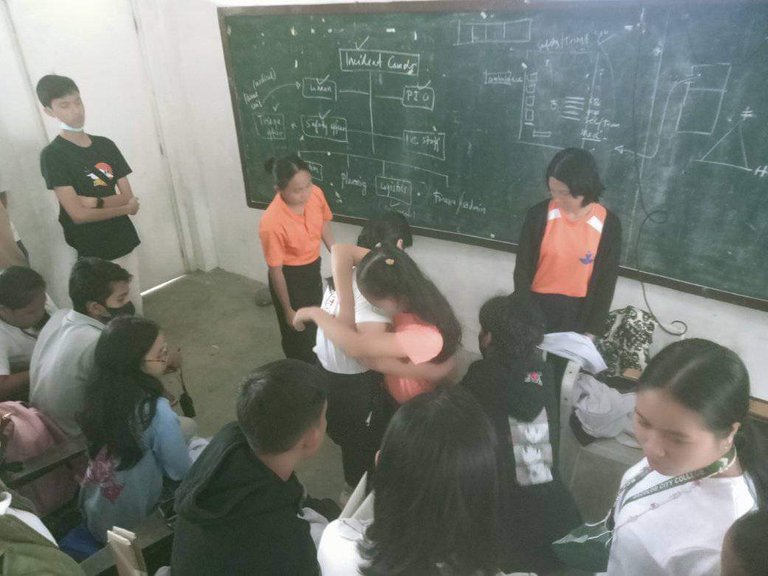 Fireman's carry
During their final assessment in the afternoon, they would be having a scenerio wherein there was a fire. In case there is an unconscious victim inside the vicinity, I taught them how to carry the victim safely out to the safe grounds. I let my fellow trainors demonstrate it since they were stronger than me.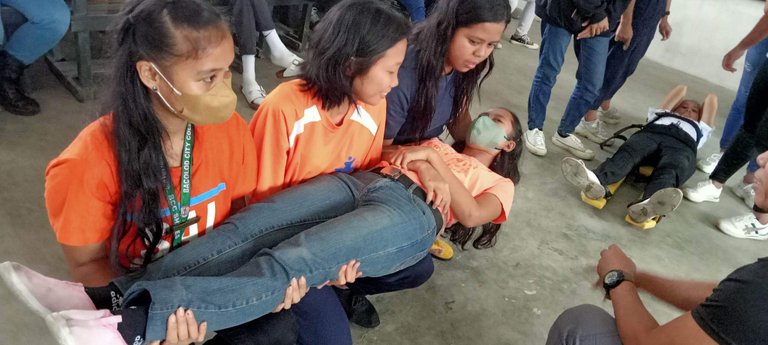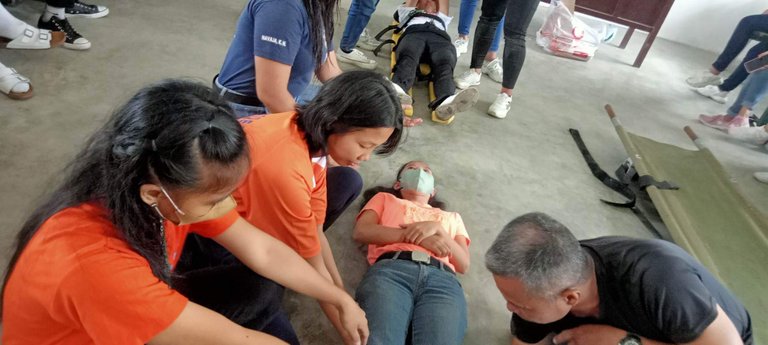 When they have all arrived with the equipments, we taught them how to transfer the patient to the spine board and the stretcher. Also, how to lift and transport a patient if ever you don't have any stretchers with you. It was a bit heavy, tho. I can't recommend that. If ever you have a blanket with two long sticks, just make an improvise stretcher than to suffer.
Fin.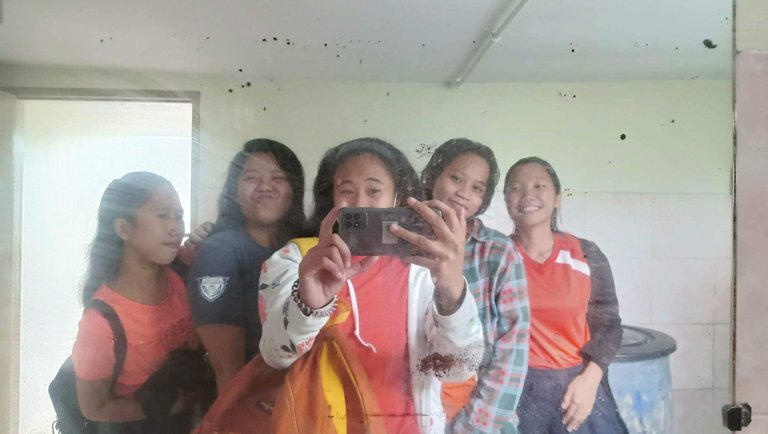 Taking a picture of ourselves before we create different kinds of scenarios for the trainees to scream and panic. We have given them 4 scenarios to deal with. Some of us played as victims with injuries, some were observing the trainees and scoring, and the rest were just the annoying media and families to make the roleplaying livelier and more realistic. Good luck on them with that. We'll just enjoy and add some spice to the tension.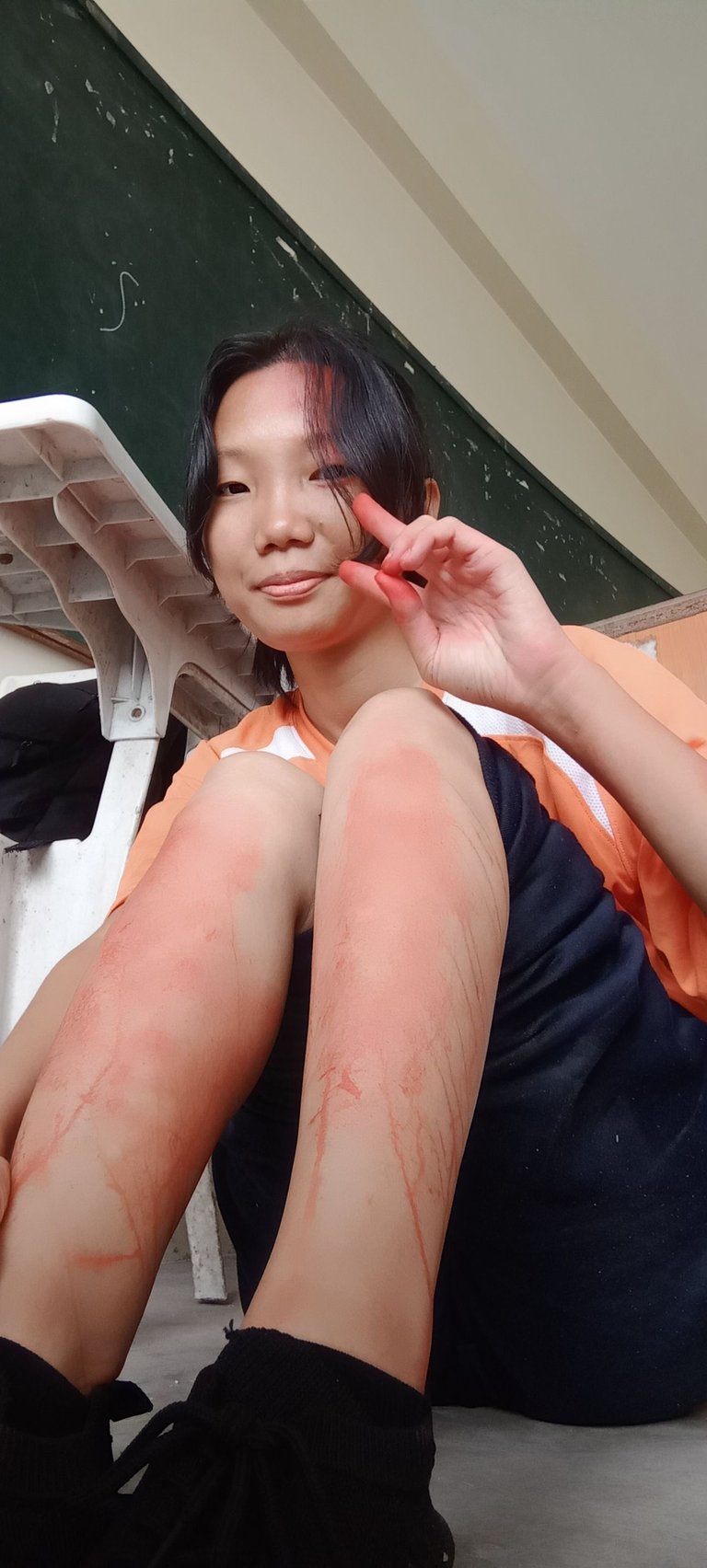 Considering that there is an earthquake, the possible scenarios would be a fire, a collapse building, multiple casualty, and worst would be dead people. We gave instructions on how they will manage their teams for rescue and had assigned officers already. On how they will rescue the victims in each situations was up to them.
Here, I also played as a victim with multiple injuries. I wiped my forehead, right arm, and both legs with red dye from a wet creep paper to indicate that I was injured in that part. If they assume that I have concussions or fractures, it was up to them. As long as they do the procedures right, it's fine.
Unfortunately, they were wrong most of the time. I was just holding off my laughter while playing unconscious. I just let them panic and do whatever they wanted. The other trainor who was observing them was also just silent while deducting some points on each of their mistakes.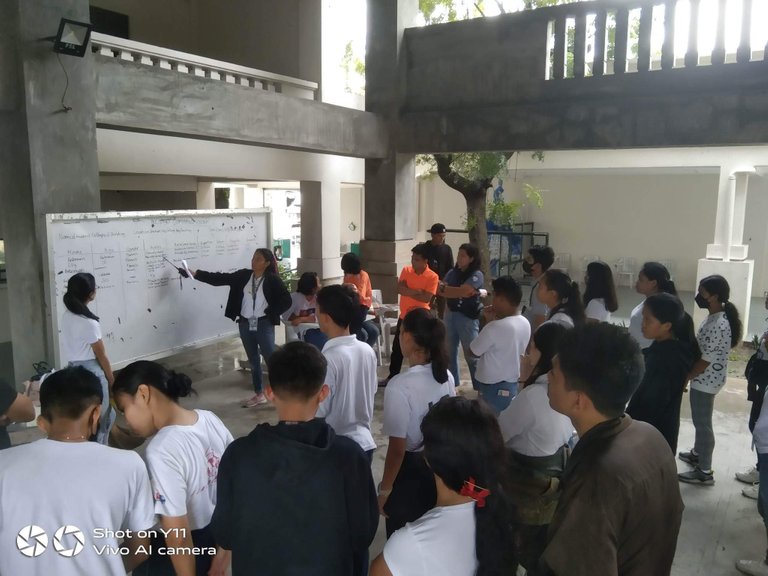 After all the victims were recovered and the area was cleared, the Incident Commander along with her teammates reported the data of patients that they have recovered along with how they have done their patient assessment and first aid care, to the hospital that they were supposed to transport them.
---
Do you think we should give them a passing grade?
If we follow our organization's standards, they have failed. Since they're not licensed and registered Rescuers like us, we let them pass in a condition that they will improve their mistakes and we will check on them monthly. Anyway, they can't surely master the skills in just days, so it's considerable. Even us, we have trained for months just to memorize those procedures and techniques to get our license.
It was enough for now to let them know and feel how risky and difficult the situations are when having the operations. We have high hopes for them to relay their learnings on the next generations of First Responders at our school and have the heart to help people in need in the future.
---
Thanks for reading this far.
Lovelots,
ayane-chan
---
---