Wednesday Walk: Feel the Breeze and Relax At Bantayan Park
The first thing that ever comes to mind was to find something or somewhere to relax on after exhausting your mind during the exams. To detached oneself from all the anxieties that the following events could bring and hence, even just for a while, freeing ourselves from any burden of tomorrow. A simple walk in place where tranquility resides can ease that feeling and placed you in a paradise, away from the hustle and bustle of life.
And, for this #WednesdayWalk initiated by Sir @tattoodjay, I walked to Bantayan Park at Bago City, Negros Occidental.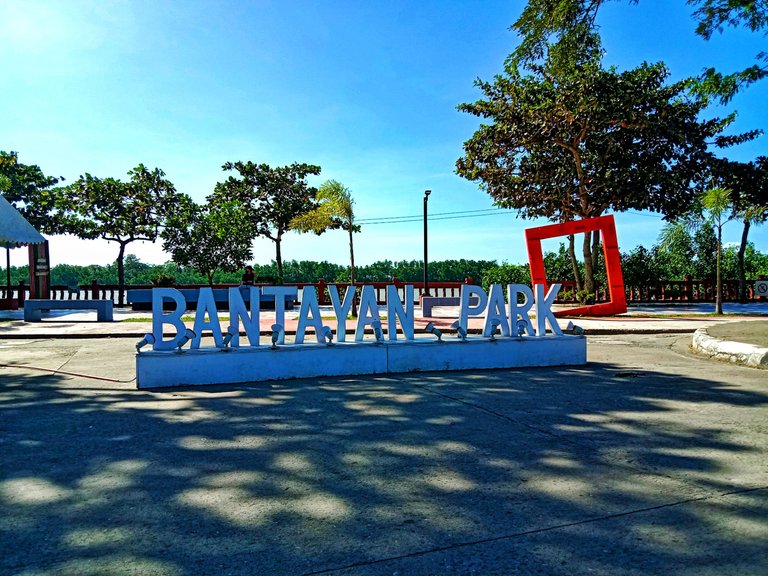 At the entrance, the blue skies and the lush green trees will greet you. With these strained eyes I've got from all the readings, this was therapeutic enough for me.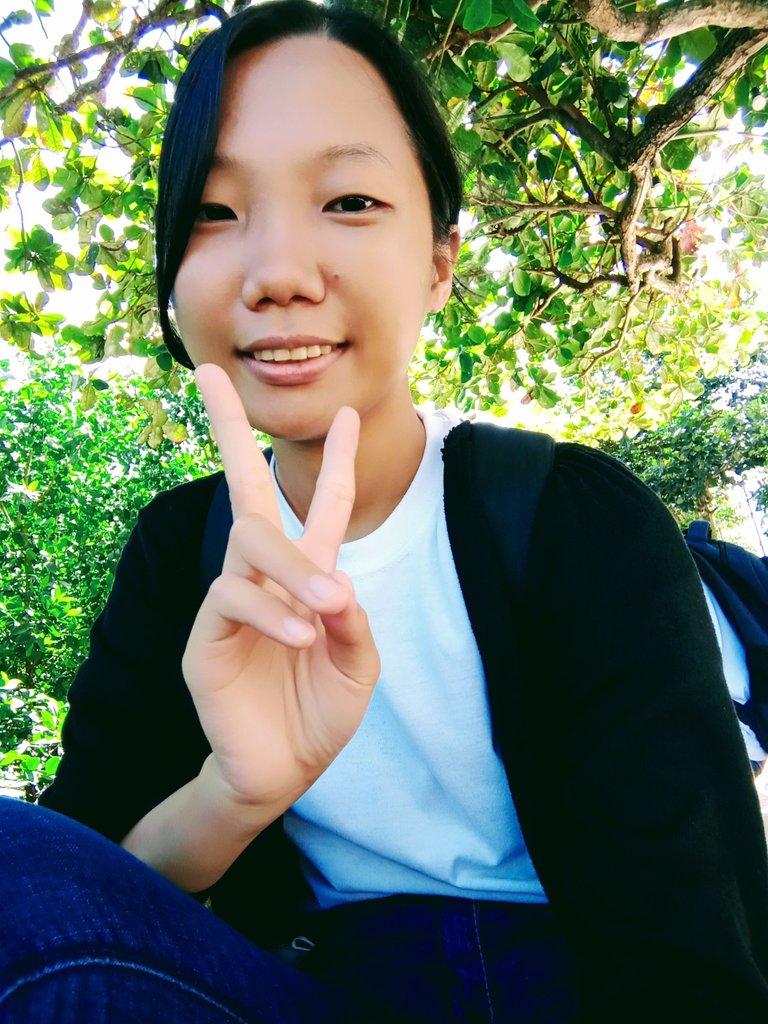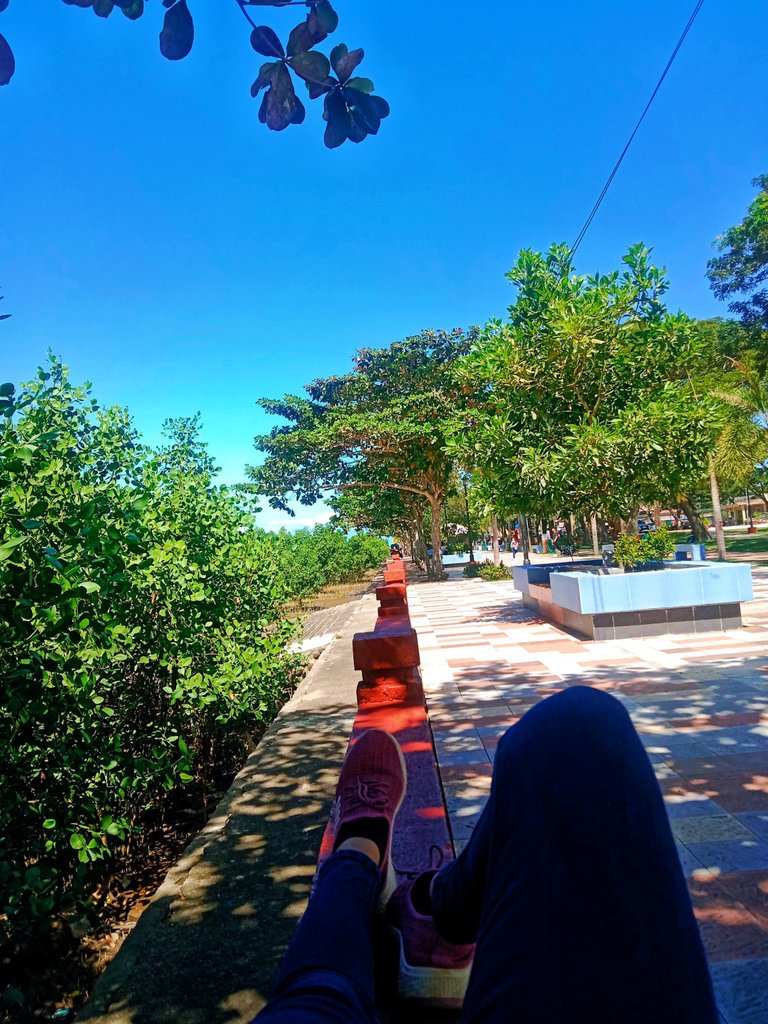 In an instant, I felt drowsy from the peaceful surrounding and the cool sea breeze, and wherein the scorching heat weren't felt through. I took a shade under a tree, climb the fence and lie down. I couldn't care less if anyone was looking, some where having a picnic in the grass anyway. I haven't brought a picnic cloth with me, that's why I did this. With my slim size, I just fit in there in a small space comfortably!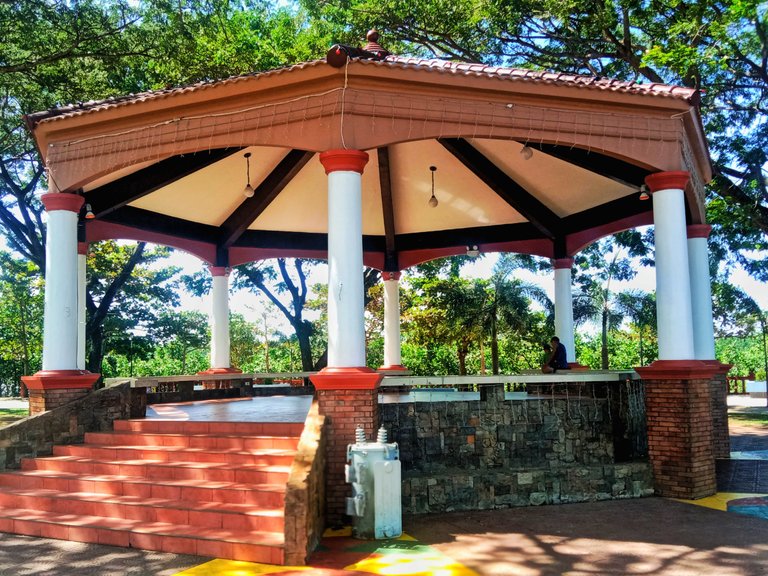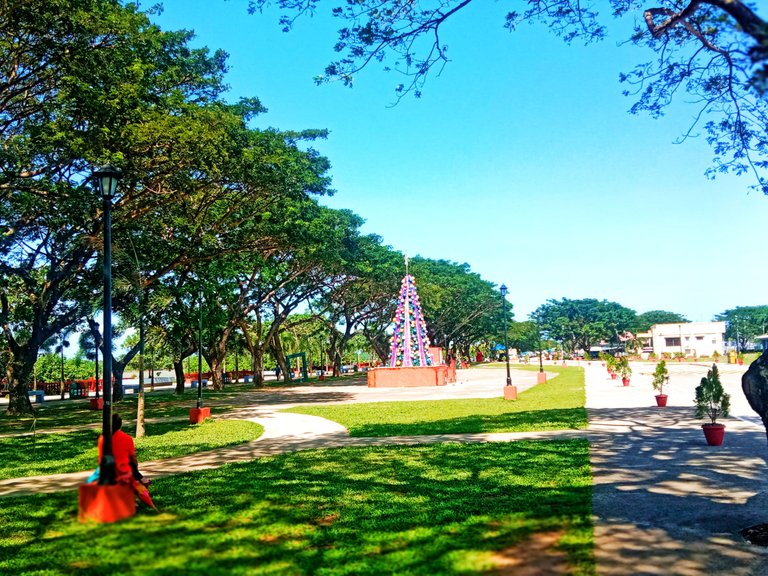 Once the drowsiness subsides, I walked around the park as there were still Christmas decors left untouched though Christmas is already over this time. Truly, only Filipinos have the longest Christmas celebration, from the start of ber months to January.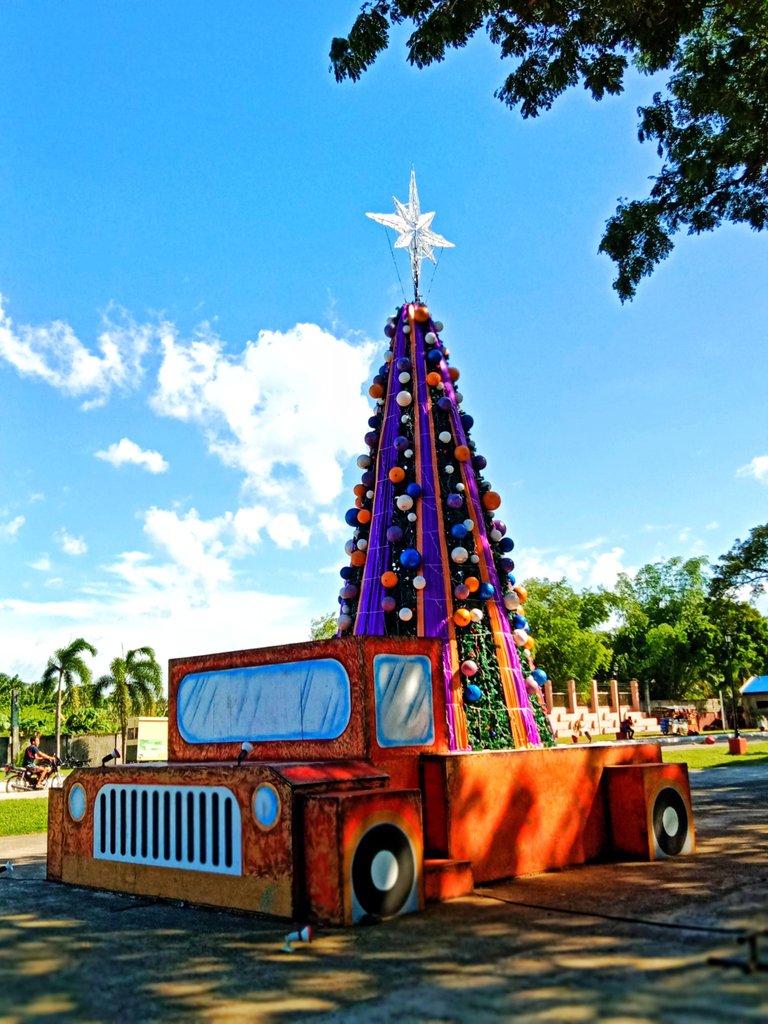 On a closer look, here's that giant Christmas Tree placed in the middle of the park, inside that truck structure.
How I wish to stroll here at night, so I could see its bright colorful lights installed around it. That would be wonderful, as I imagine it. Yet, I never get to have a closer look when I have the chance because I was with my friends.
Either way, day or night, it is still beautiful. If you can appreciate nature around it, that would be even more beautiful.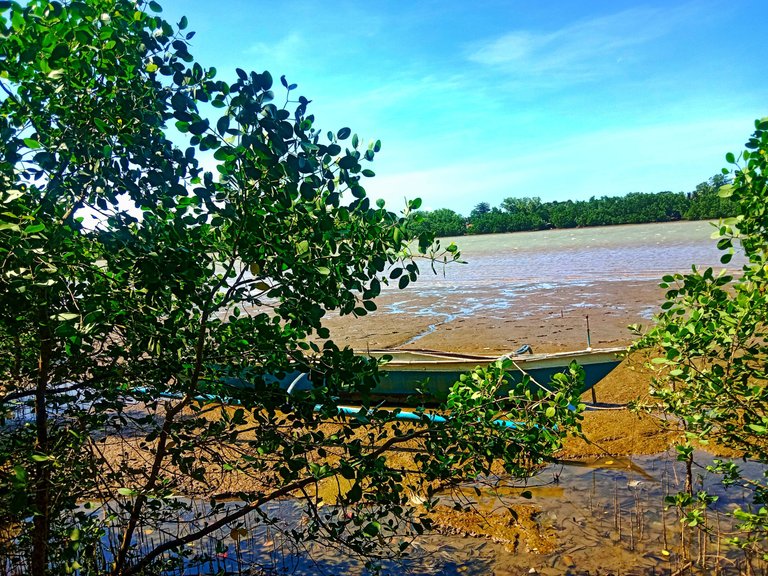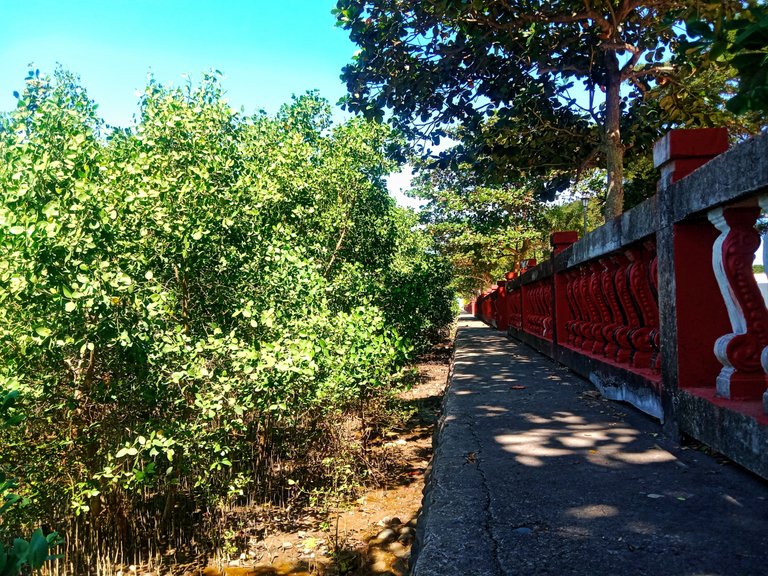 Going back, beside the park and beyond that fence are the mangrove trees. I sat for a while and watch the sea on its low tide. Even boats were parked, waiting for the high tide in the afternoon so it could sail. You can hear the waves in the distance and aside from the birds chirping above the trees.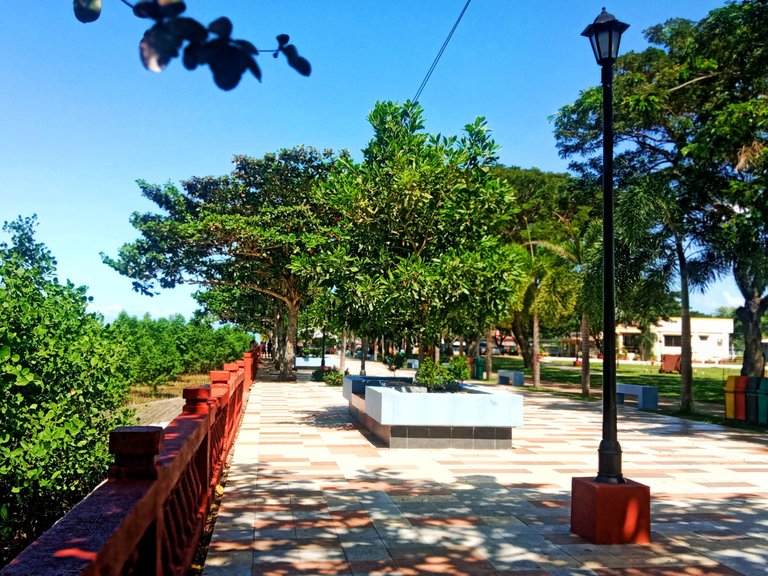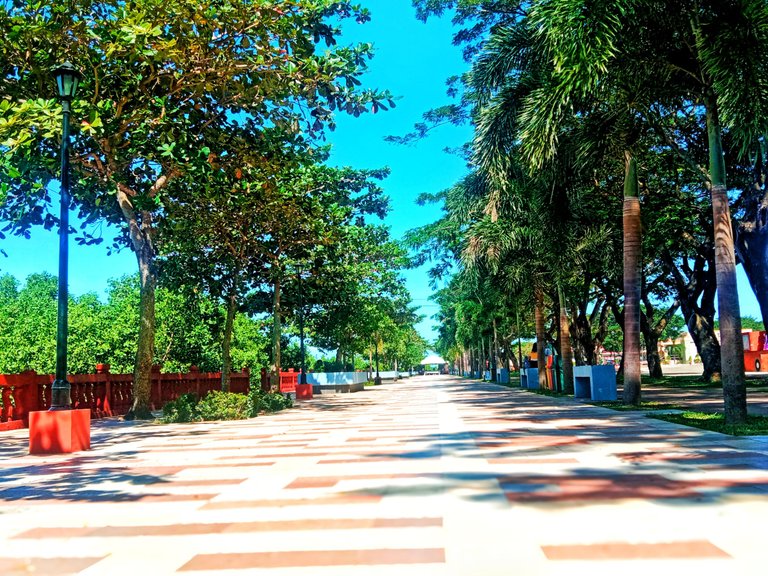 This park at the sea side is longer now that it had been before. It's not just for the small boats to anchor, but also a recreational area for people to walk around and relax. On the opposite side, towards the highway and residences, there are also cafes, resto, and food stalls for people to visit, eat, and drink, after the walk.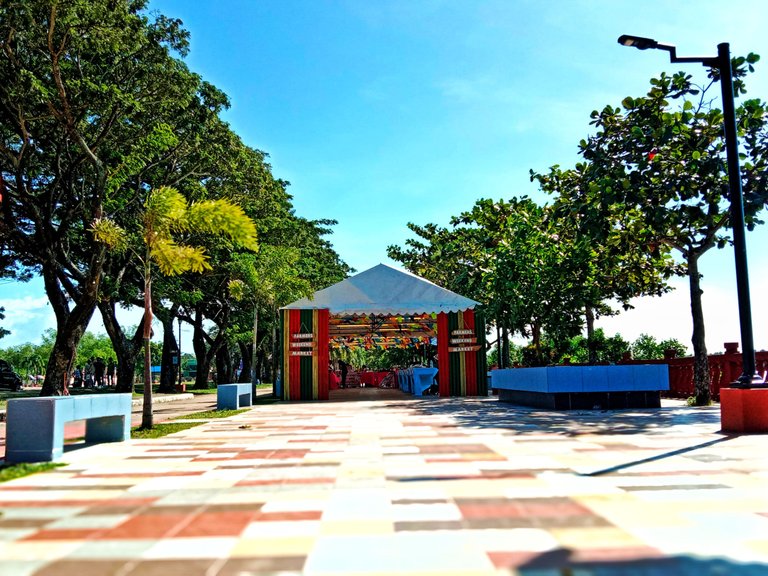 There was currently a Bazaar by the Farmer's Market going on. Crops from the locals in a marked down price. I wanted to buy some to support them, but sadly, I didn't have bring an extra money on me.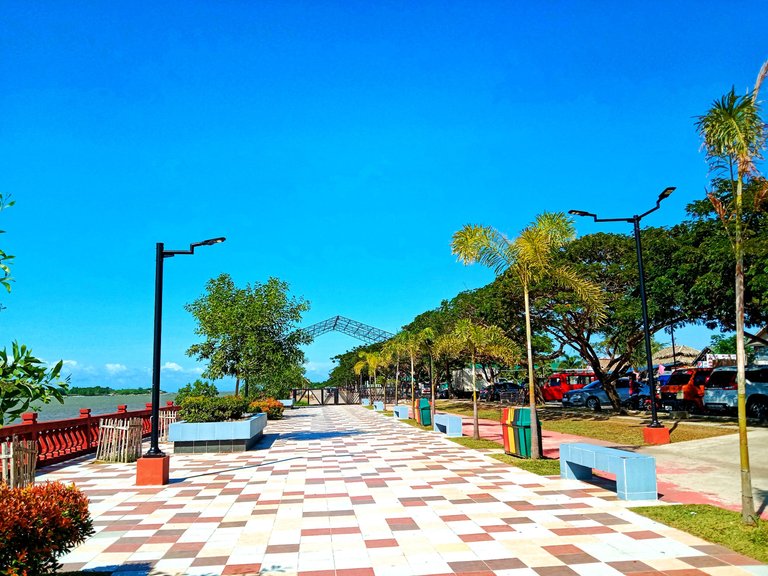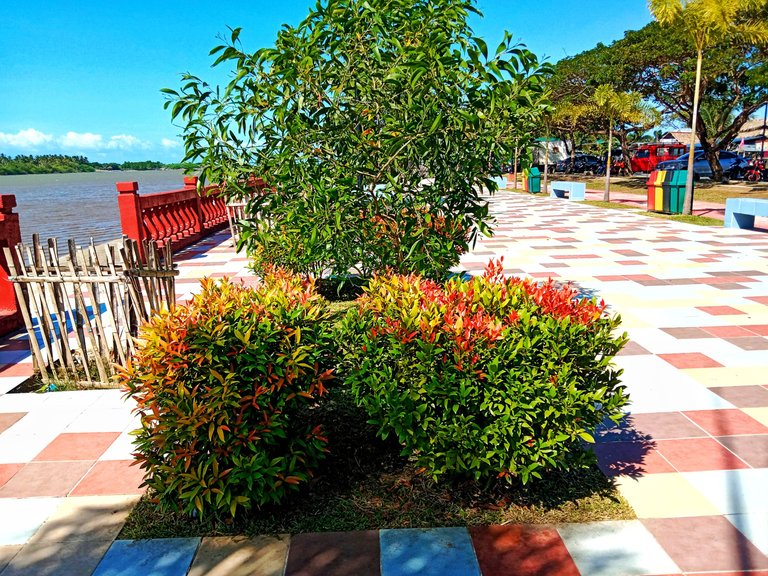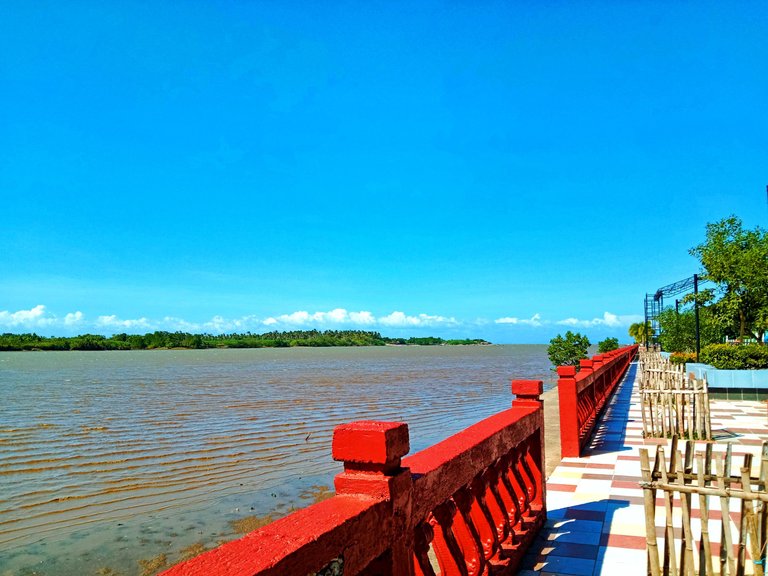 I walked farther from the entrance and watch the sea slowly rise its waters. At the distance, there placed the other small boats for transport from the sea side to the other side of that small island, which is already on another city. People much prefer to sail from here than ride to the other side because here is much easier and faster.
My first boat ride was actually here, which happened a few years ago. I was afraid of riding of boats and ships, but after trying that here for five minutes, I have found it fun. Still, I never tried riding a boat again after that.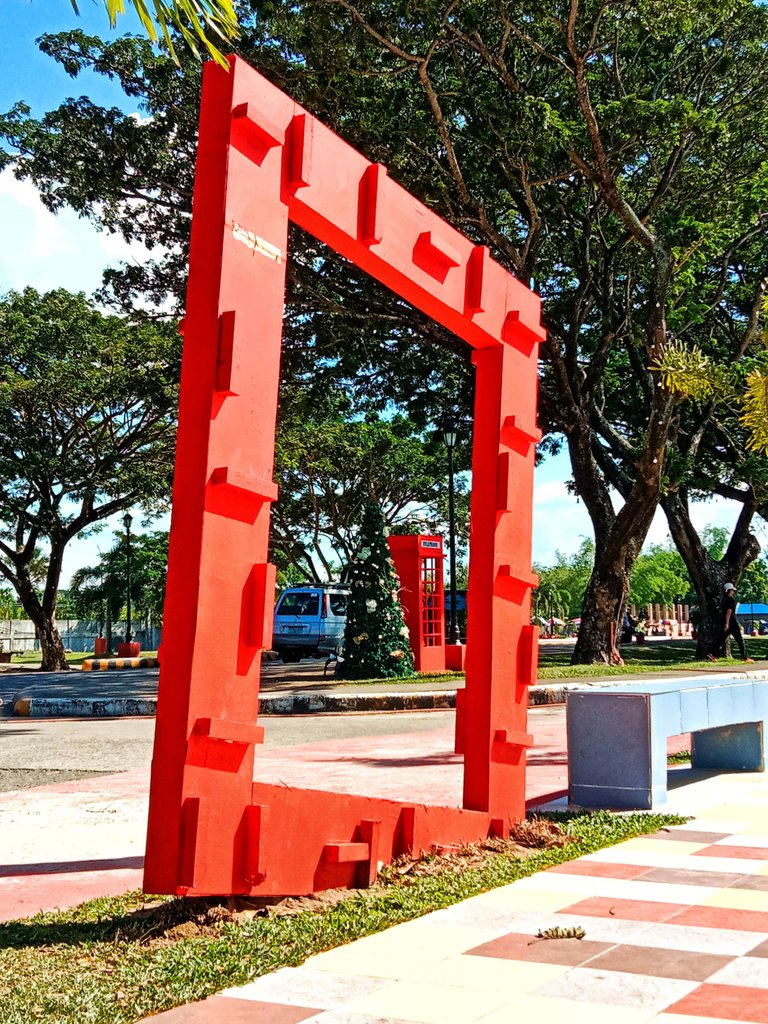 Can you see what's inside the frame? I spotted a telephone booth from here.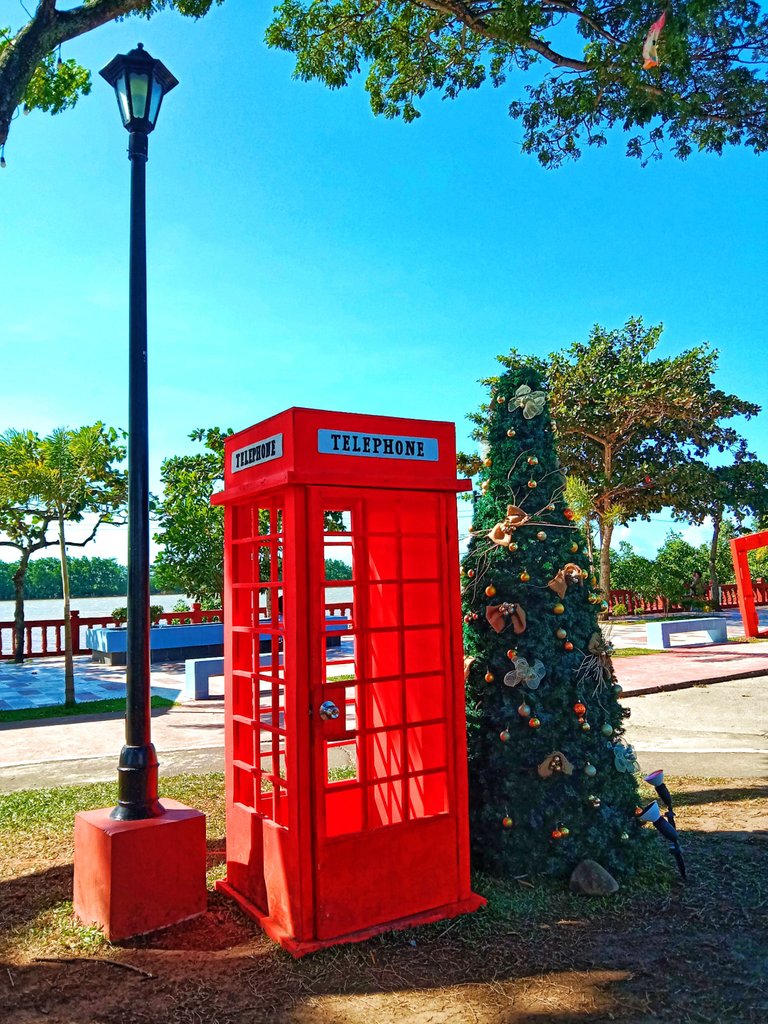 I rushed to see 'cause it has that kind of classic vibe, but laughed hard as I saw it up close. There's no telephone in a telephone booth!
Maybe, that was just a part of the park's beautification. There is still an ongoing construction in the distance anyway.
But, by the way, thanks for walking with me virtually!
---
---