Securing from crypto scams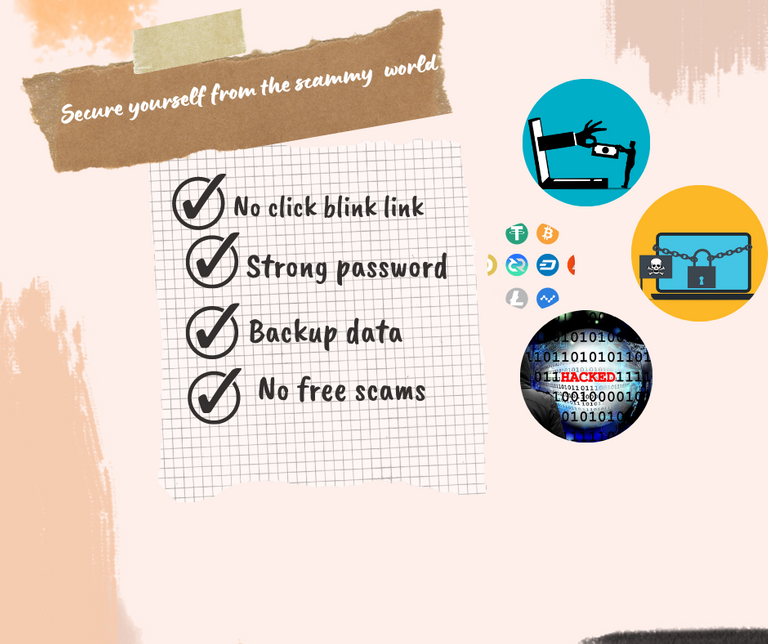 Self defence is vital in real life but when you are trapped in online life. What will you do? In real life you can use your fist to punch someone or can break someone's bones. Defence might include saving yourself from opponent attack or attacking in the same way. But in both cases you need your brain and body working together. Also there is another way which needs your leopard speed run for your life. No matter how lazy sloth you are but for once you will don everything as survival.
No when life is shifted to screens. Here life is somehow related to your data. You can't afford data being lost or hacked by anyone. If this happens your whole life would be vulnerable to further attacks. I was a victim of this data theft and tolerated huge financial loss. I learned from mistakes and now I make sure to keep my data safe from scammers and hackers. I brought a few points which might be useful for you.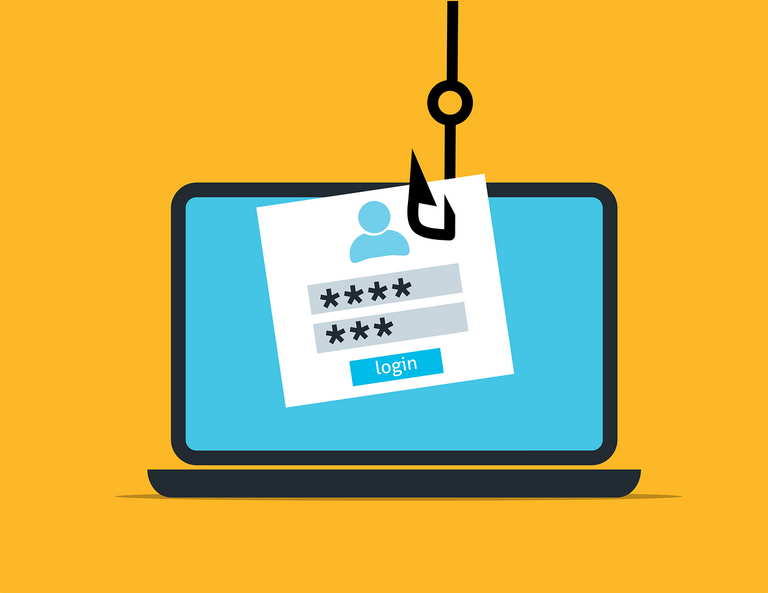 Clicking the blink link ;
No one can guarantee you the huge prizes for which you are going to click the link sent in your DM. For instance if you do so who will ensure you from getting lucky winner to unlucky hacked individual. So stay conscious about using your fingers. Single click on such a scammy link would ruin your thousands of efforts or money too. That's why I think a lot no matter if the sender is really close to you. Still chances of getting deceived are there. In the case of an account getting hacked it's not easy to get back all the data. And if it's misused by anyone, no one can mourn you in this condition.
You might see tweets and discord invites but why should you be the part of that unknown drama? I remembered a time when my close friend accessed me on telegram and we three friends joined a scam. At that time we thought it was a jackpot. lol By connecting a trust wallet we dreamed of having money at night time ( pardon me for exaggeration). But the hammer NFT that we received has no value till now. I don't know if it was a scam or something else but still I don't use my trust wallet as it's not secure for me. I have many tokens in it which I received through tweets. But they cost nothing except a few bucks. So In this way I made my trust wallet suspicious. You can avoid this by buying one scam free.
As there is a key for each lock your key for securing your data is password. Your Google password, transaction password or even hive password needs a full proof security. People will assure you through trust but use your mind in order to safeguard your account. I have lost 30k in a scam and it wasn't a joke for me. I shared my One time password to the caller who trapped me through his word. I admit that I failed to judge that person's reality as a scammer. But I learned a lesson I will never ever give my keys or password to anyone. No matter if they will promise me a new life.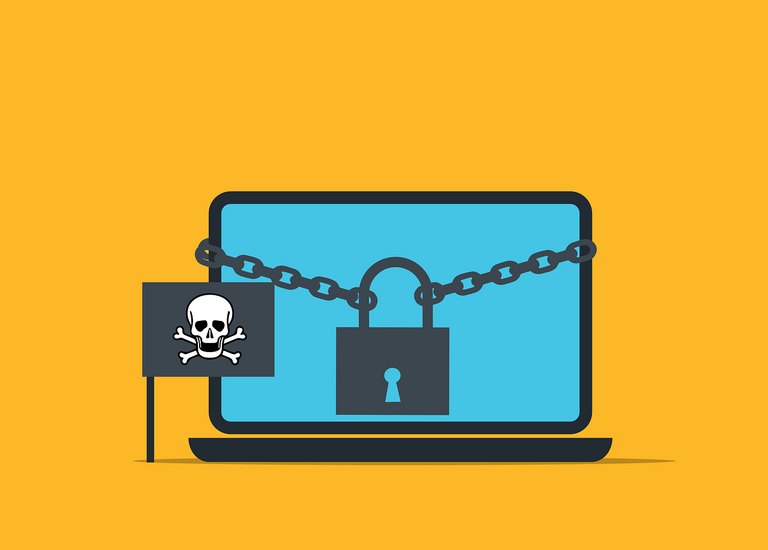 Image source
This might become difficult for you in order to remember them but make them unique. Don't settle them on your date of birth or on your own name. Because if one can enter into your profile all the data is going to be hacked easily.
Keep the backup of passwords not only in your phone or PC but also write them down in your diary. You can't trust only your memory or google memory for this purpose. It's needed to keep the passwords save and safe in personal notes too.
It's similar to changing your styles according to the environment. You can update your password or keys accordingly. In case of credit cards or login apps again make sure to enter the password on paper too. Keeping data on more than one place is safe.
In my viewpoint, this valuable advice can safeguard you from hackers and scammers. Believe me when you have lost everything you will have all the words recalling in your mind. So if later you have to confront this situation, why not take precautions now. Do let me know if you have personal experience with any hack or scam!
Header image is designed on canva
Canva template
Image source
Image source
Image source
Image source
Posted Using LeoFinance Beta
---
---