Balinese Culture : Kober and Tedung
Budaya Bali : Makna Kober dan Payung
KOBER (Bendera)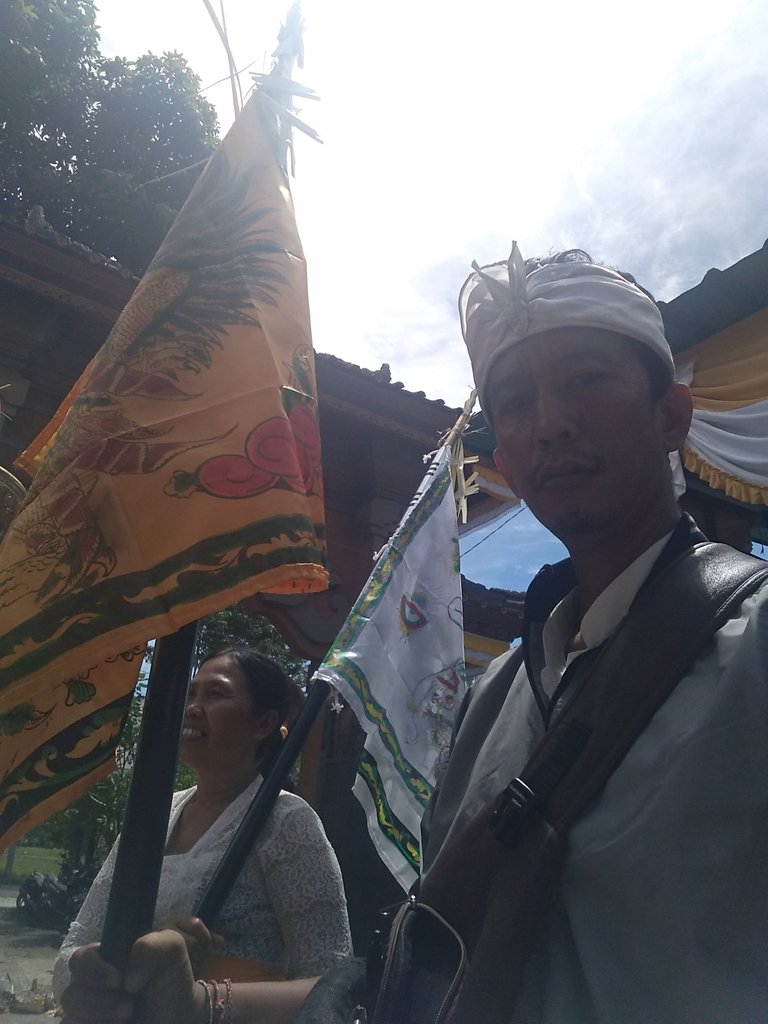 Bendera atau kober ini tidak sama dengan bendera biasa melainkan pada ujung bendera ini berisi tombak dan berisi gambar Anoman yang disebut Sang Marutsuta. Bendera ini merupakan simbul angin sebagai pelindung dan berada pada urutan ke empat setelah umbul-umbul kalau diidentifikasikan dengan sastra maka, sastranya " Mangkara."
PAJENG atau TEDUNG (payung)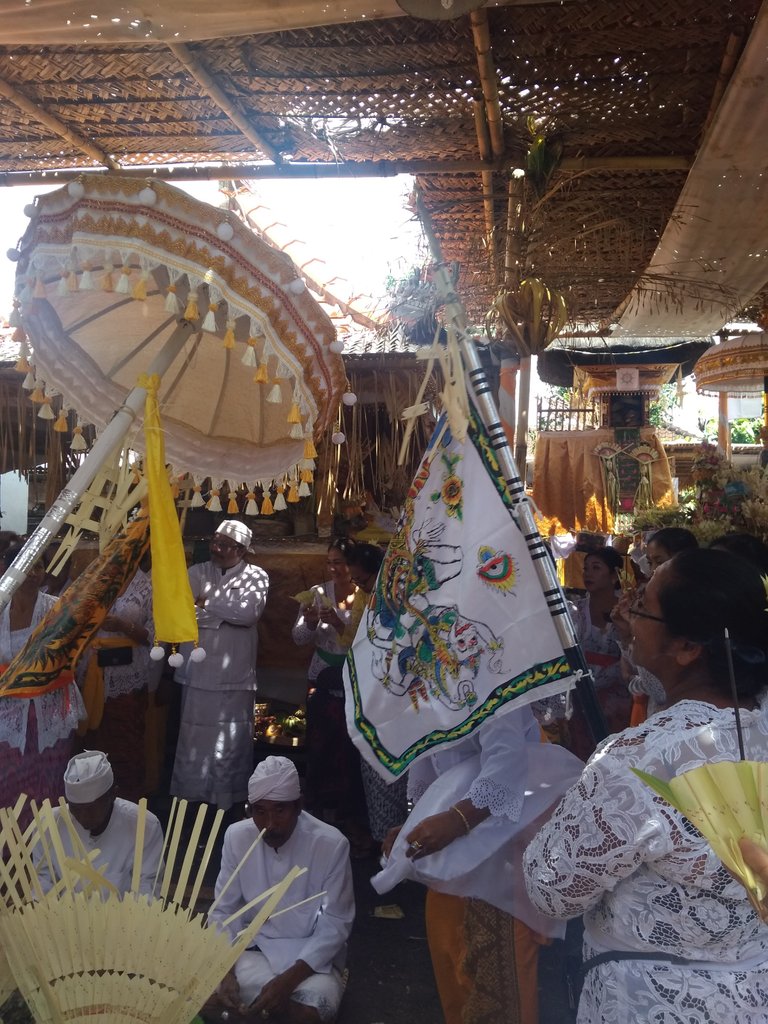 Pajeng atau payung biasanya berada pada urutan terakhir pada saat upacara Bethara melasti ke segara. Payung memayungi pretima atau daksina pelinggih Ida Bethara yang akan melasti ke segara atau danau. Pajeng merupakan simbul windu atau sunia sebagai kekuatan Siwa, kalau diidentifikasikan terhadap sastra maka sastranya " Ongkara ".
Translated
Balinese Culture: The Meaning of Kober and Umbrellas
KOBER (Flag)
This flag or kober is not the same as an ordinary flag but at the end of this flag contains a spear and contains an Anoman image called Sang Marutsuta. This flag is a wind symbol as a protector and ranks fourth after the banners if identified with literature, the literature, "Mangkara."
PAJENG or (umbrella)
Pajeng or umbrella is usually in the last place when the Bethara ceremony melasti to segara. Umbrellas umbrella pretima or daksina pelinggih Ida Bethara which will melasti to Segara or the lake. Pajeng is a symbol of windu or sunia as the power of Shiva, if identified with literature, the literature is "Ongkara".
---
---