Hive is trading on Bittrex

Hive is trading
Hello World!
Hive is trading on Bittrex! Market is decent, bid-ask spread stable
---
This is excellent news, it will be even better if Bittrex opens up the steem wallet. I am sure that will ease a lot of tension and enable free market!
---
We even have two 1-minute bars :) Price is much better than ionomy exchange so far.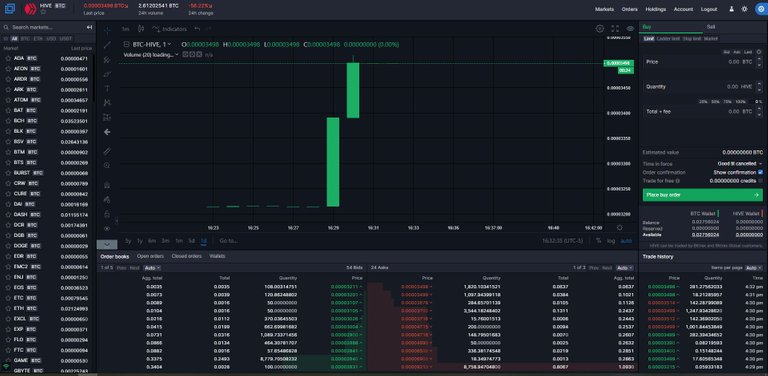 ---
---