Trading Bollinger Band Squeeze
Bollinger Band Saueeze
Today is election day in the United States. I decided not to go to work and stay home do basically nothing. I have a lot of vacation saved and I can use some. Since I was staying home, I was watching the market, and as the market open I saw a major oppotunity of a Bollinger Band Squeeze trade. For those tho doesn't know what that is, let me explain Bollinger Band first.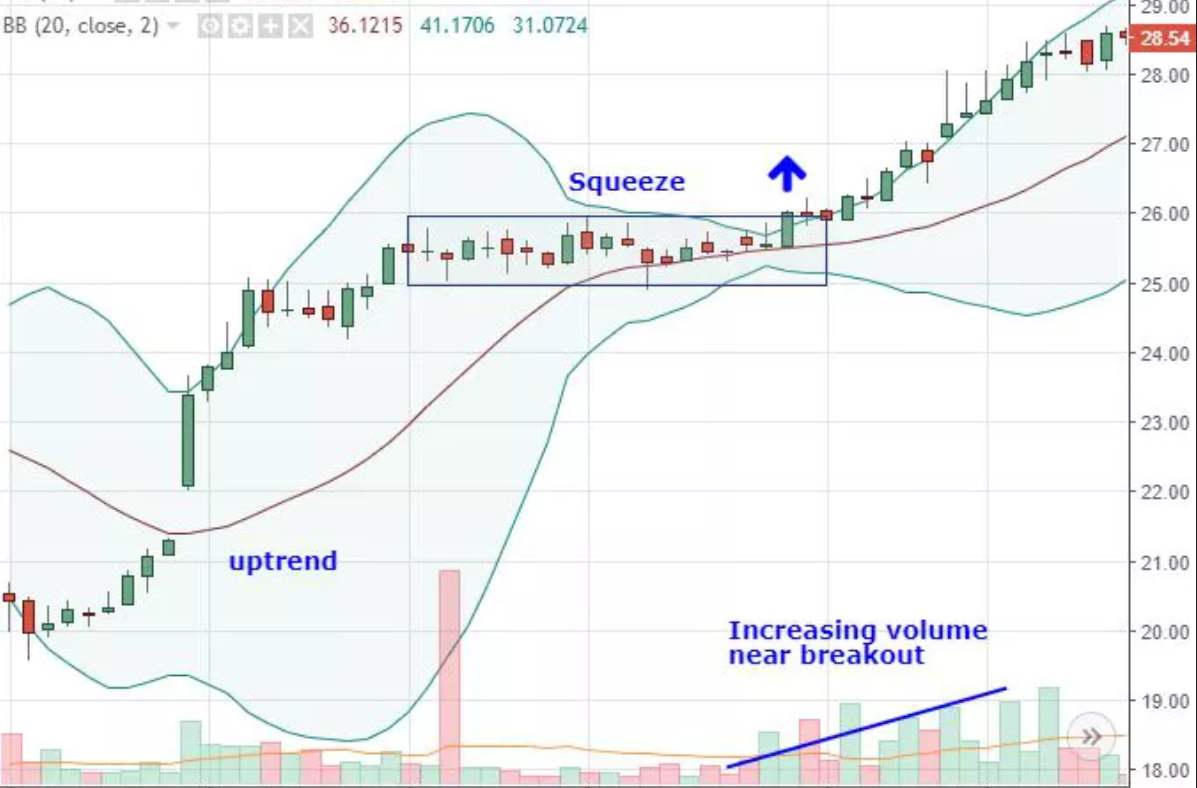 Source
A Bollinger Band® is a technical analysis tool defined by a set of trendlines plotted two standard deviations (positively and negatively) away from a simple moving average (SMA) of a security's price, but which can be adjusted to user preferences.
John Bollinger invented them in the 80s, and since then it has been widely used by technicians around the world in all kinds of markets. There is a middle line, as shown in the chart above, which is a simple moving average (SMA). There are two green lines on either side of it, which is + 2 standard deviation and - 2 standard deviation from the SMA. Bollinger Bands has many usage, Squeeze play is one of them.
A Bollinger Band Squeeze happens when price moves sideways for some time, and the bands contracts. This is a period of low volatility. Then suddenly price explodes out of the bands in the form of a breakout, typically with high volume. You typically go long if the price breaks upwards, go short if the price breaks downwards.
Trade Today in SPX
I first thought that I am not going to trade today. But when I saw this pattern developing, I caved in! This is too good an oppotunity to miss! This is a classic high probability trade.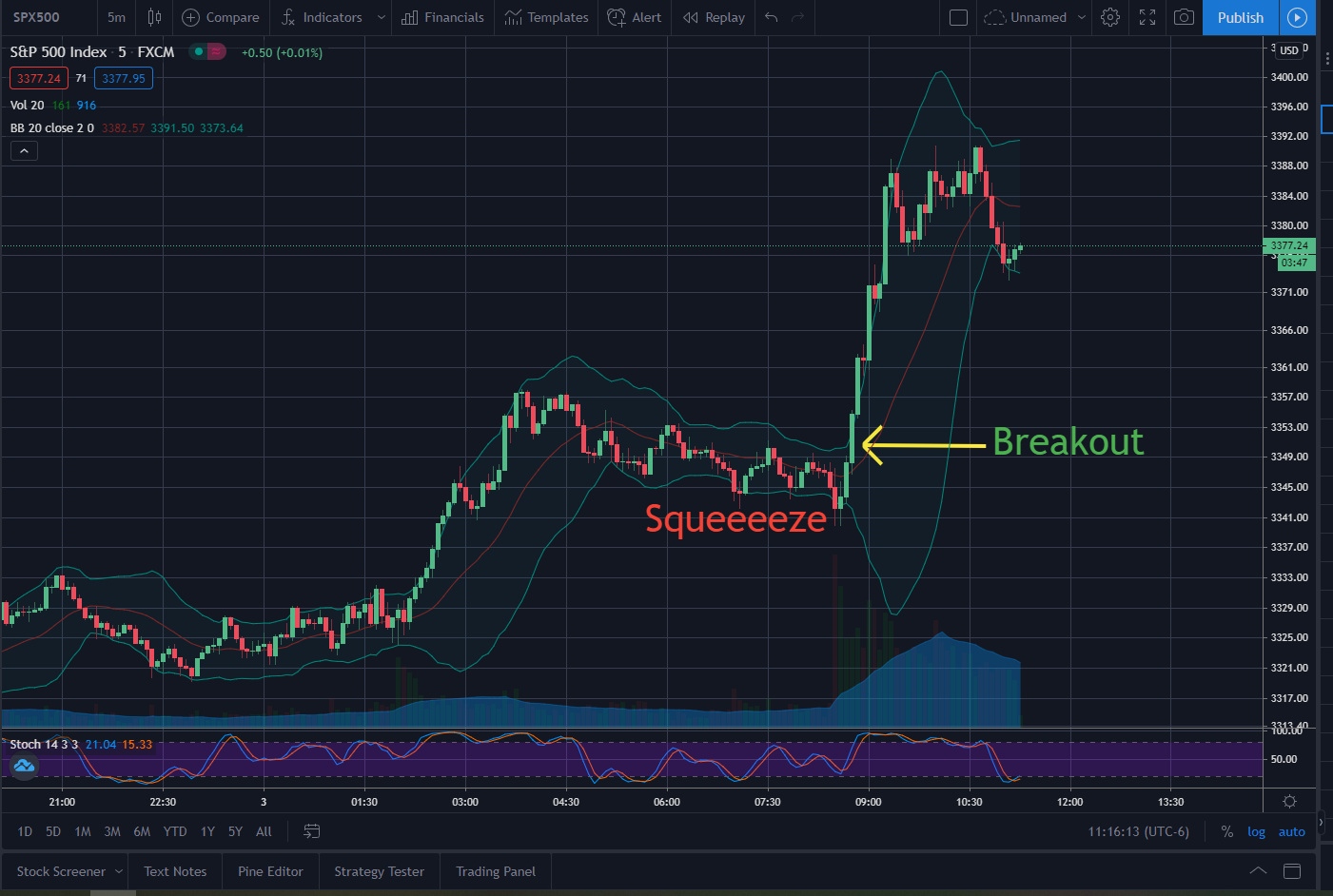 Squeeze is clearly visible during the Asian and European session on this 5-min chart of SPX above. This is common during pre-market, volumes are low, but breakout doesn't hapeen all the time. Today it was interesting. Overall European session was subdued to slightly down. As the market opened in the US, it touched the lower band and then absolutely exploded upward on high volume. I entered at the breakout, and put in a 30 point target with a stop below the lower band. Got a fill within the hour!! Perfect!
Disclaimer: This is NOT professional advice, this is all just my own opinion and experience. I am NOT a Certified Financial Adviser. Consult professionals for any financial, accounting or legal related questions you have.
Charts are created in Tradingview.com, which is a free service.

Posted Using LeoFinance Beta
---
---