Monomad Challenge-Photo Reflection Hunting on the Road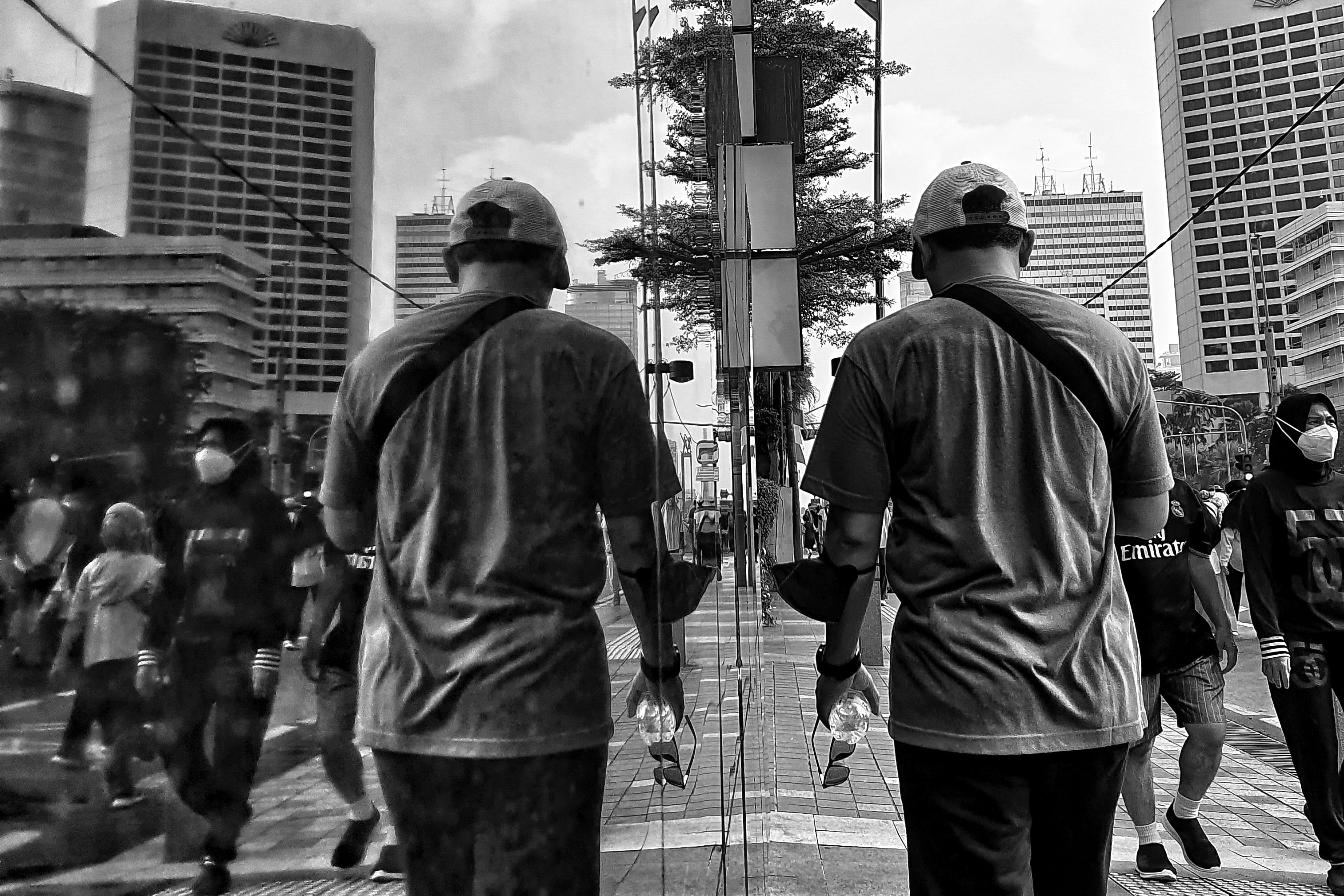 Hello hiver
Hello everyone, how are you
I'm back with a black and white photo of me that you might like and this is my entry #monomad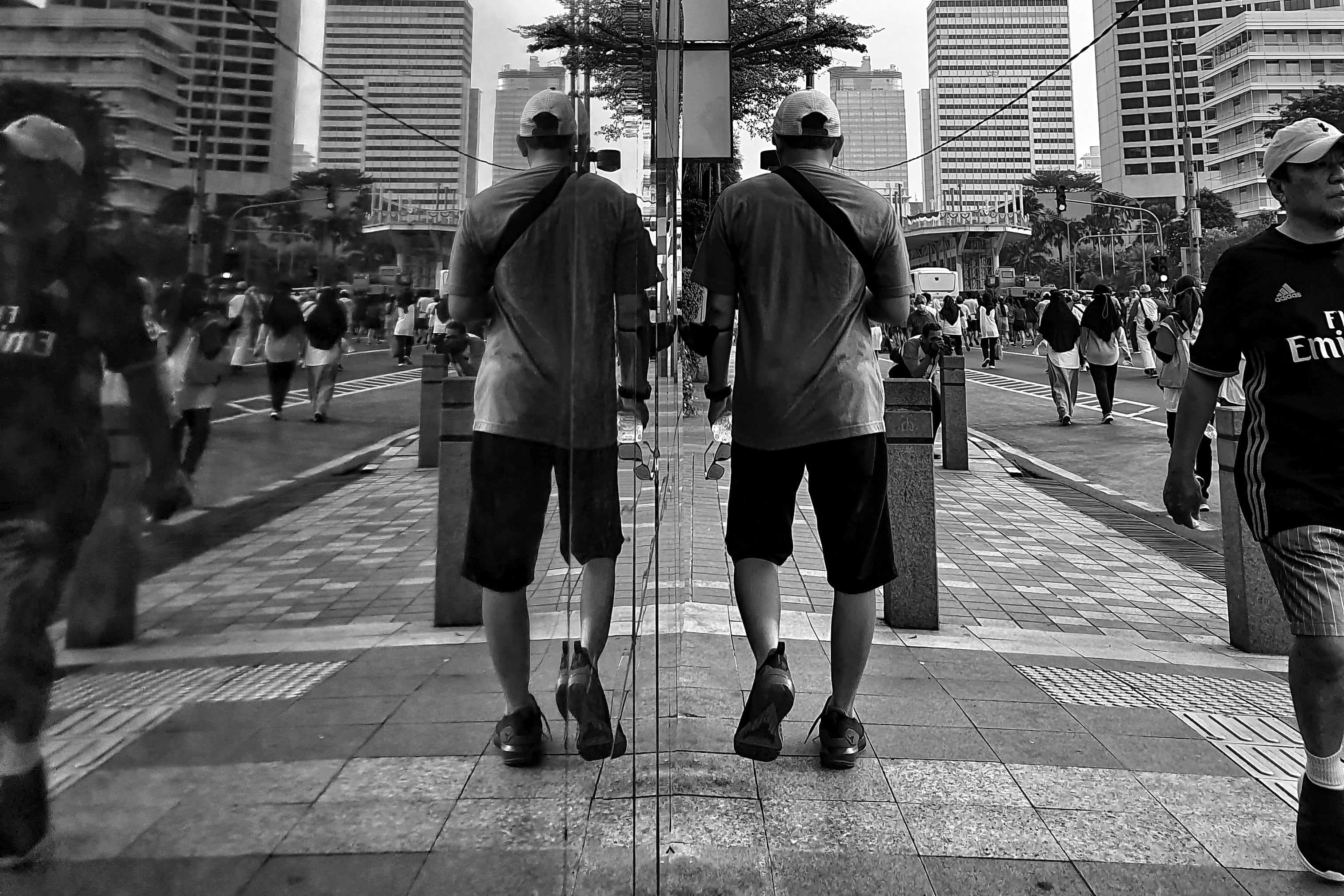 The photo of this post is one of my street photography themes on Hive and I will share it with friends in the Black and White community.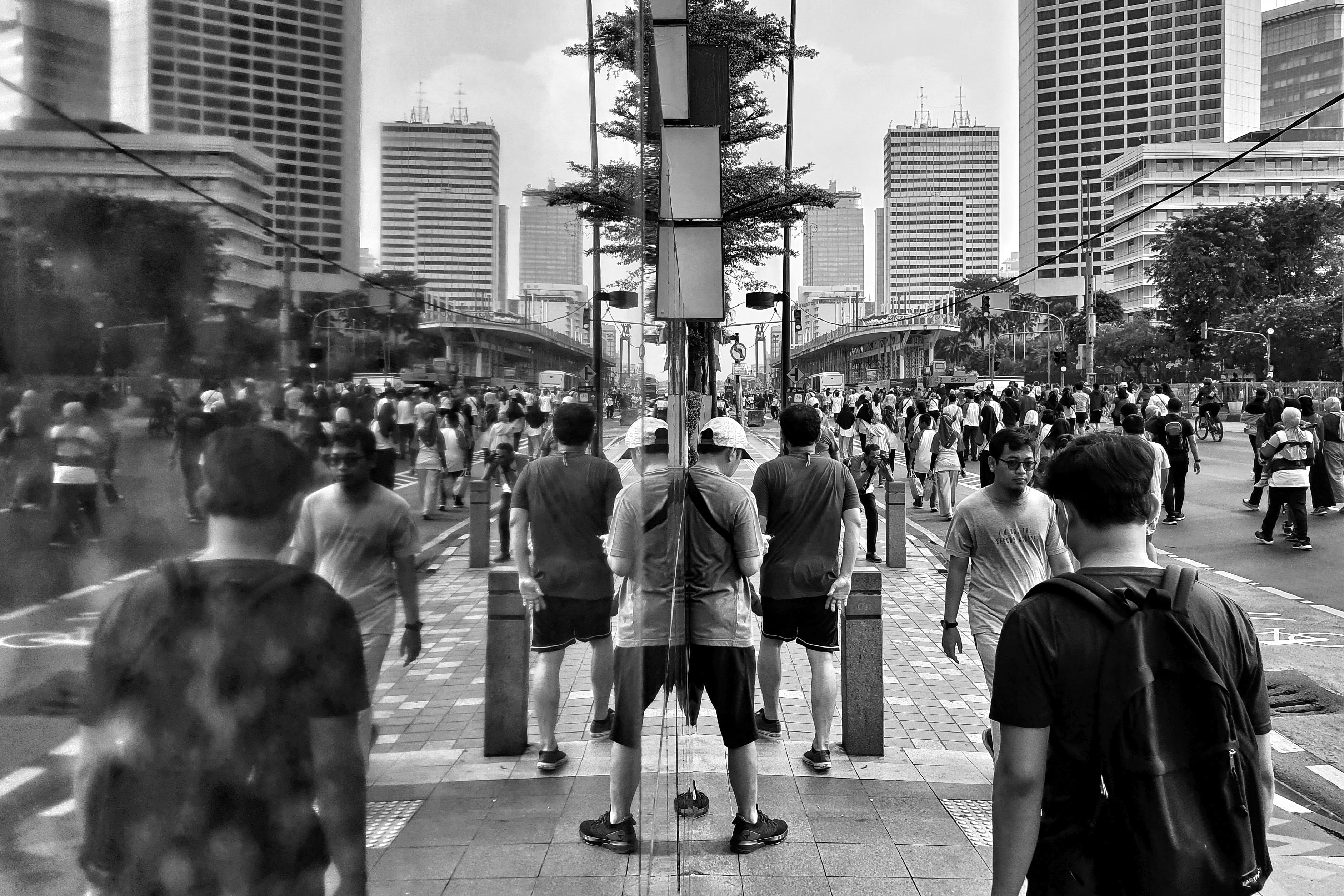 Reflection photos are a challenge for me to make photos so that they are always interesting for many people to enjoy
in the photographic masterpiece Photo Reflection that shows the beautiful reflection of a subject.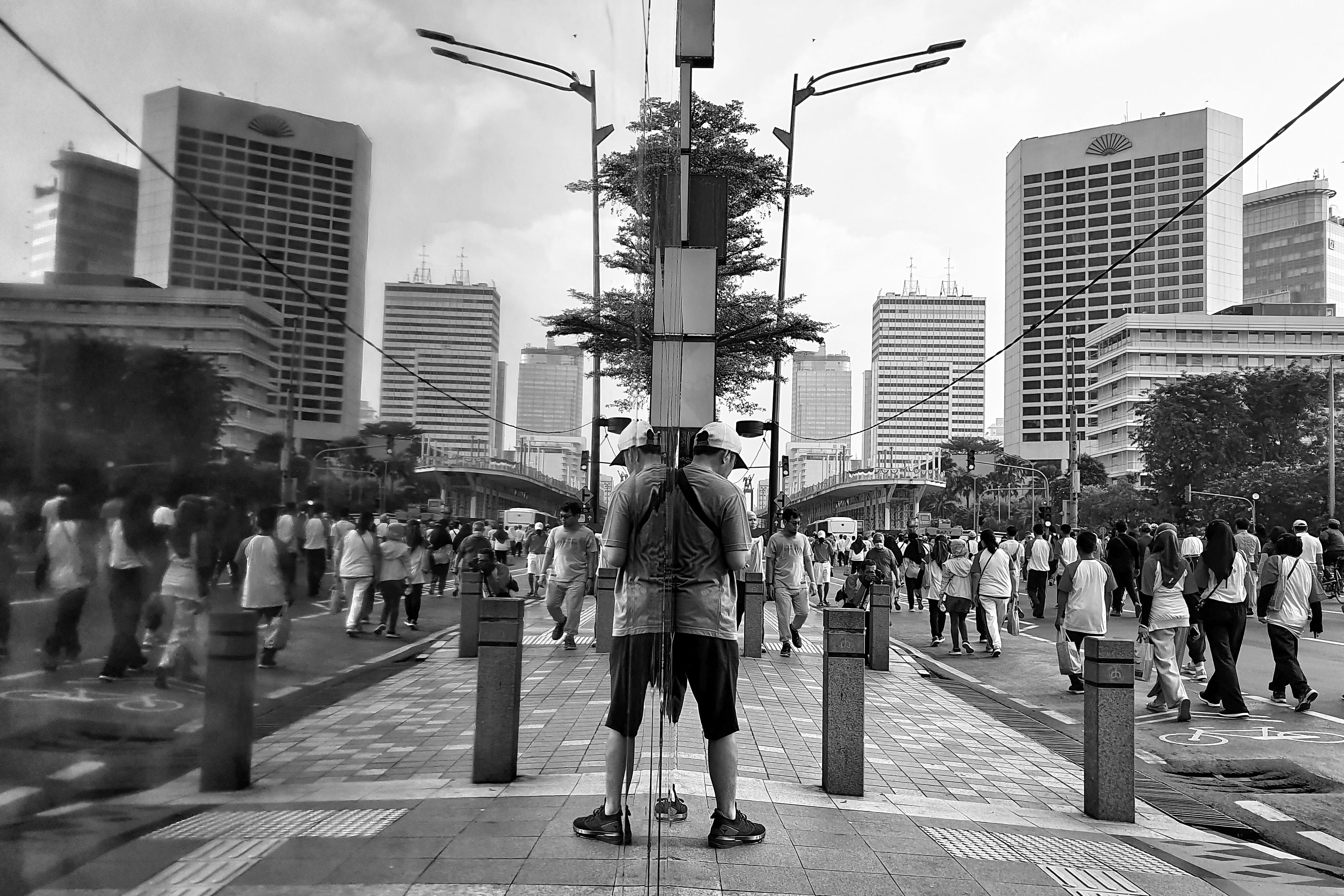 Sunday mornings I usually take the time to exercise and don't forget to bring my camera as usual. many people do activities in the morning such as walking, running marathons, cycling and many more activities that people do by showing the side of the city.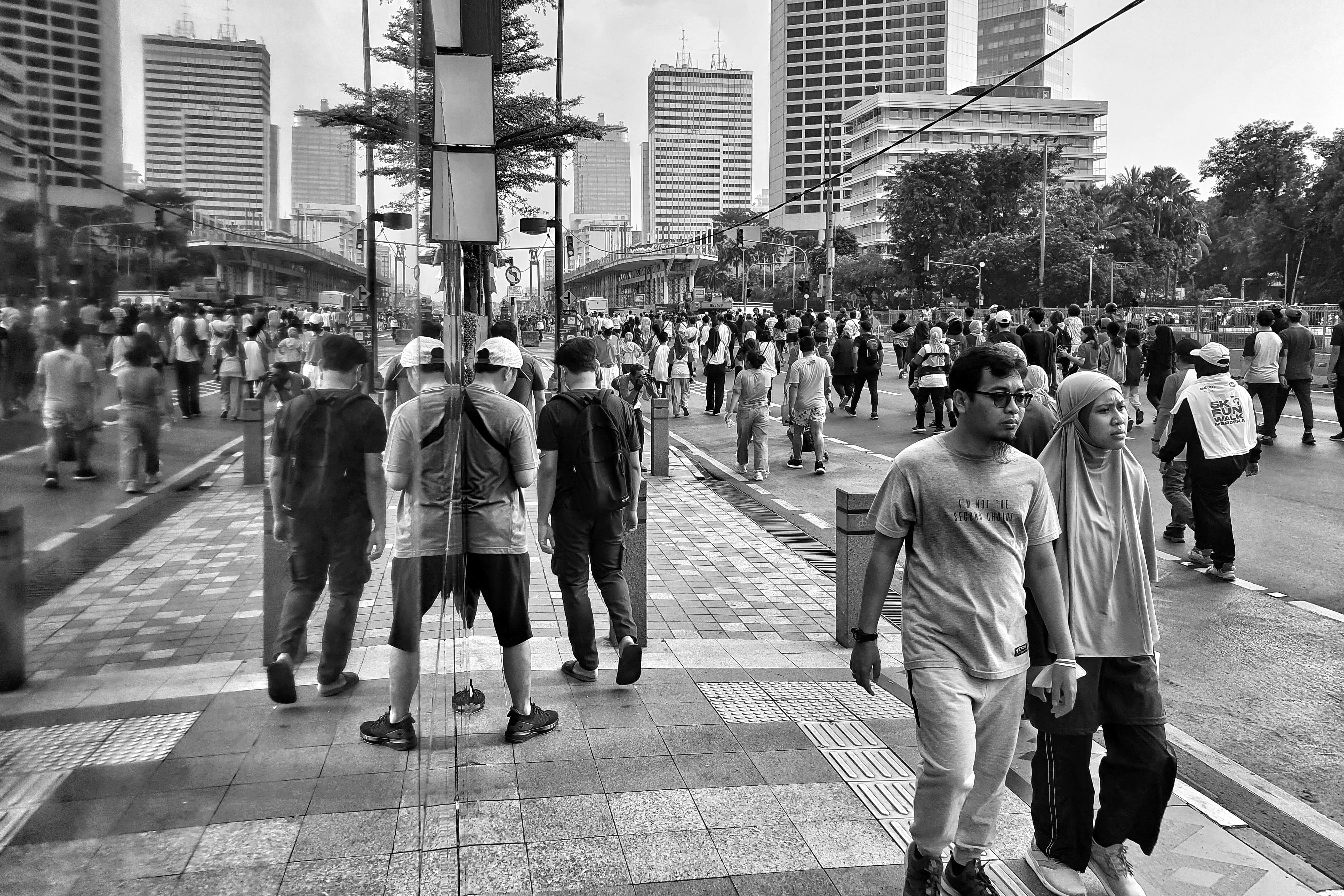 There are many easy ways to create a photo reflection effect by utilizing the reflection of objects into other areas, such as water, mirrors, but I used a wall made of ceramic.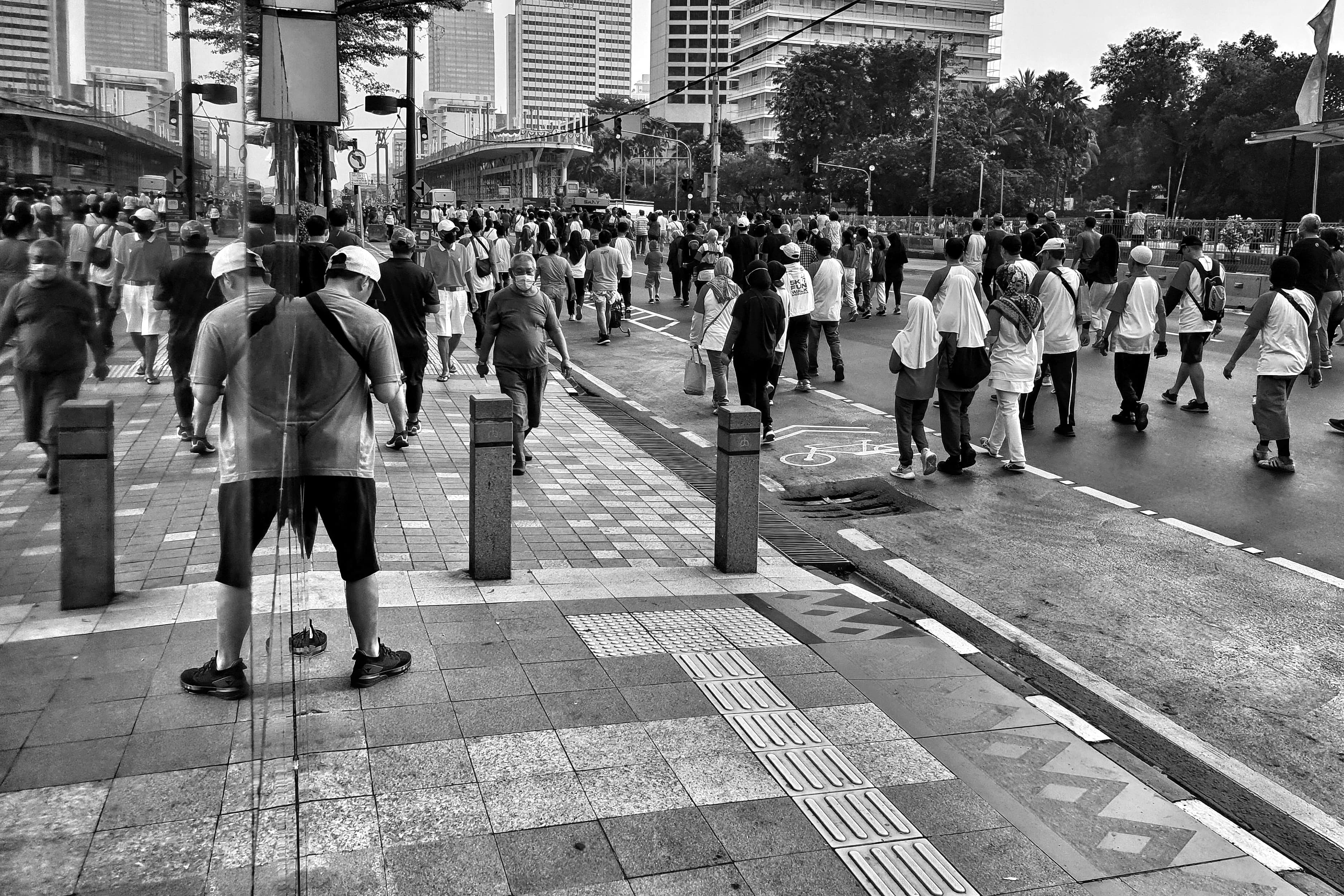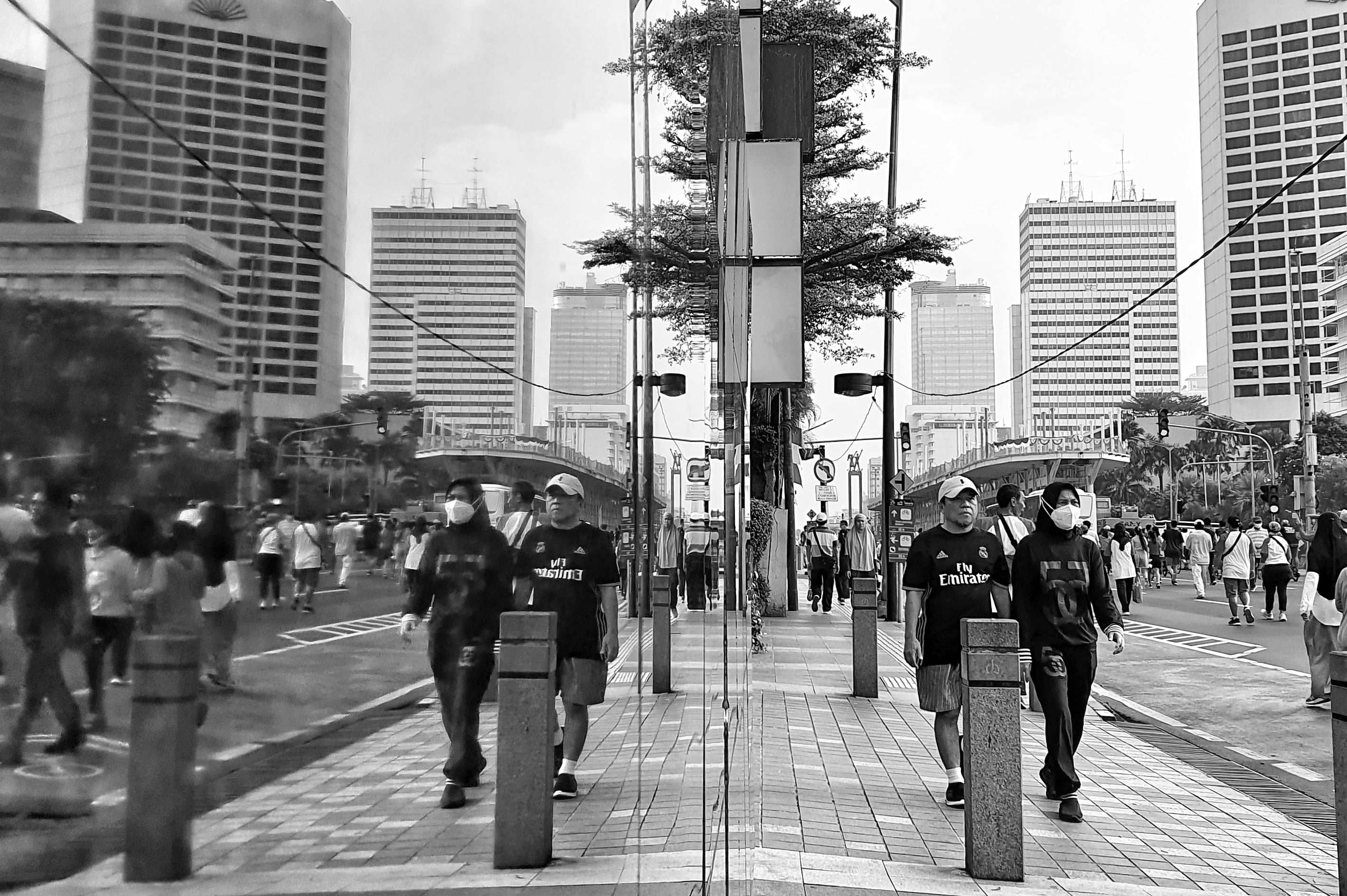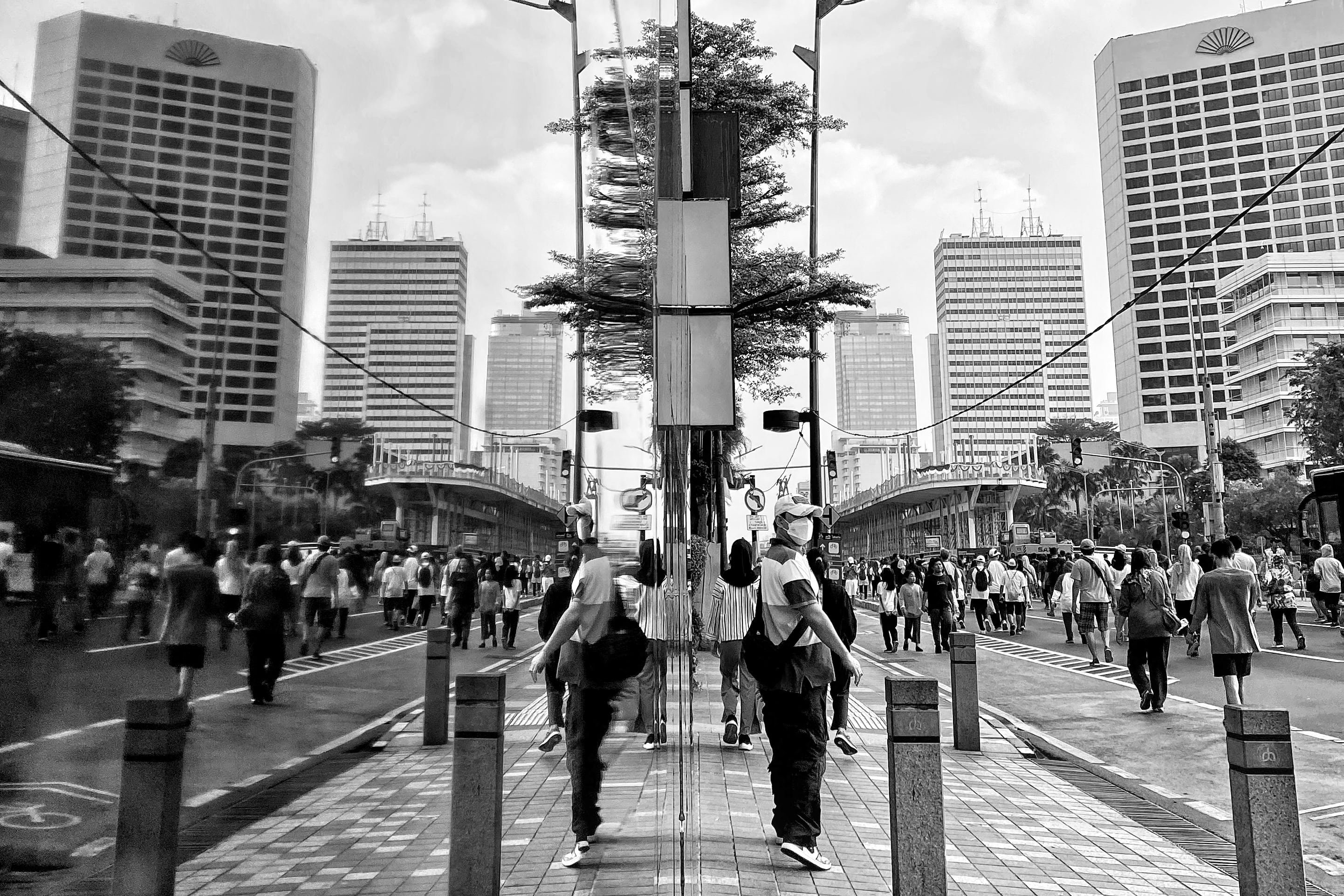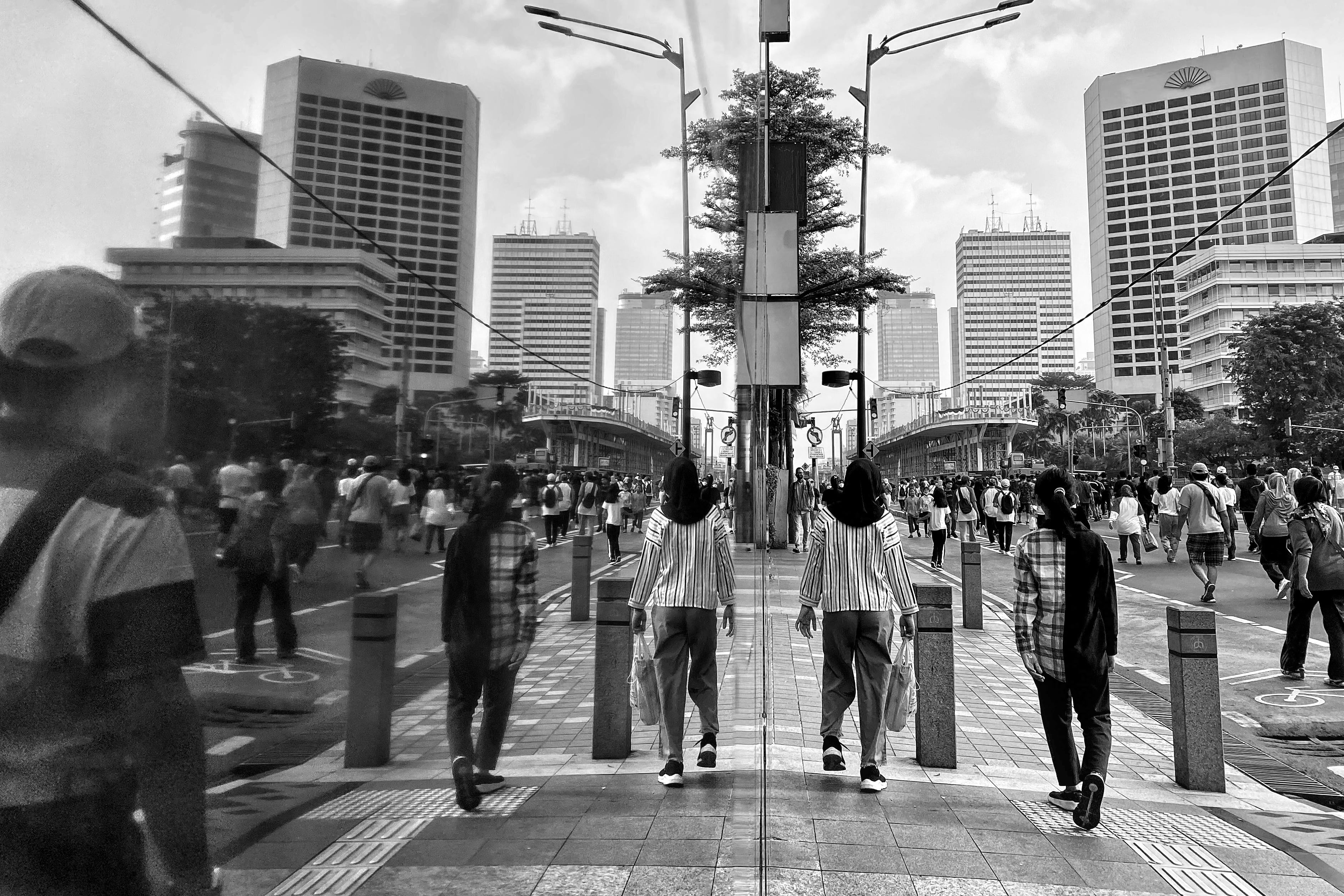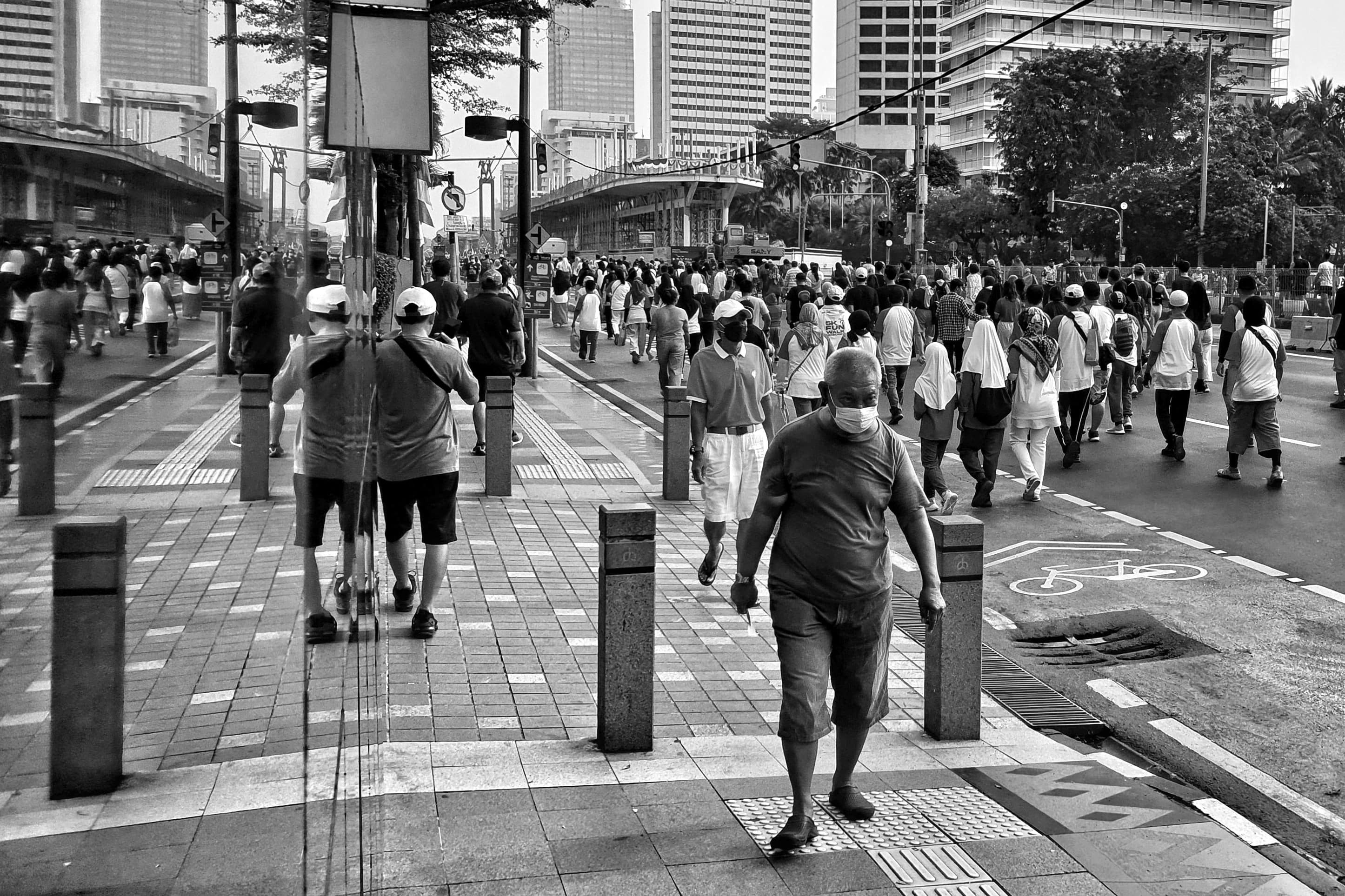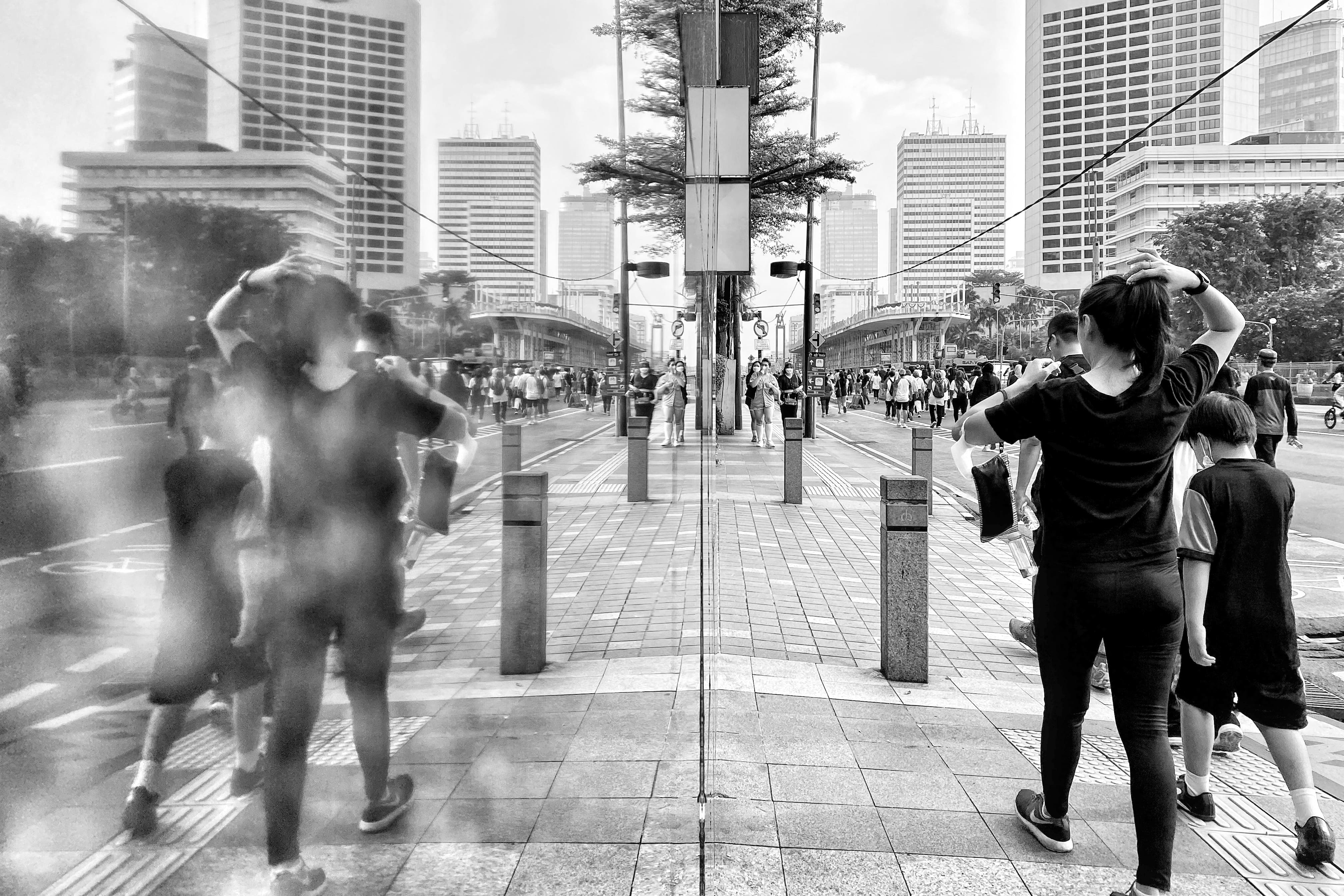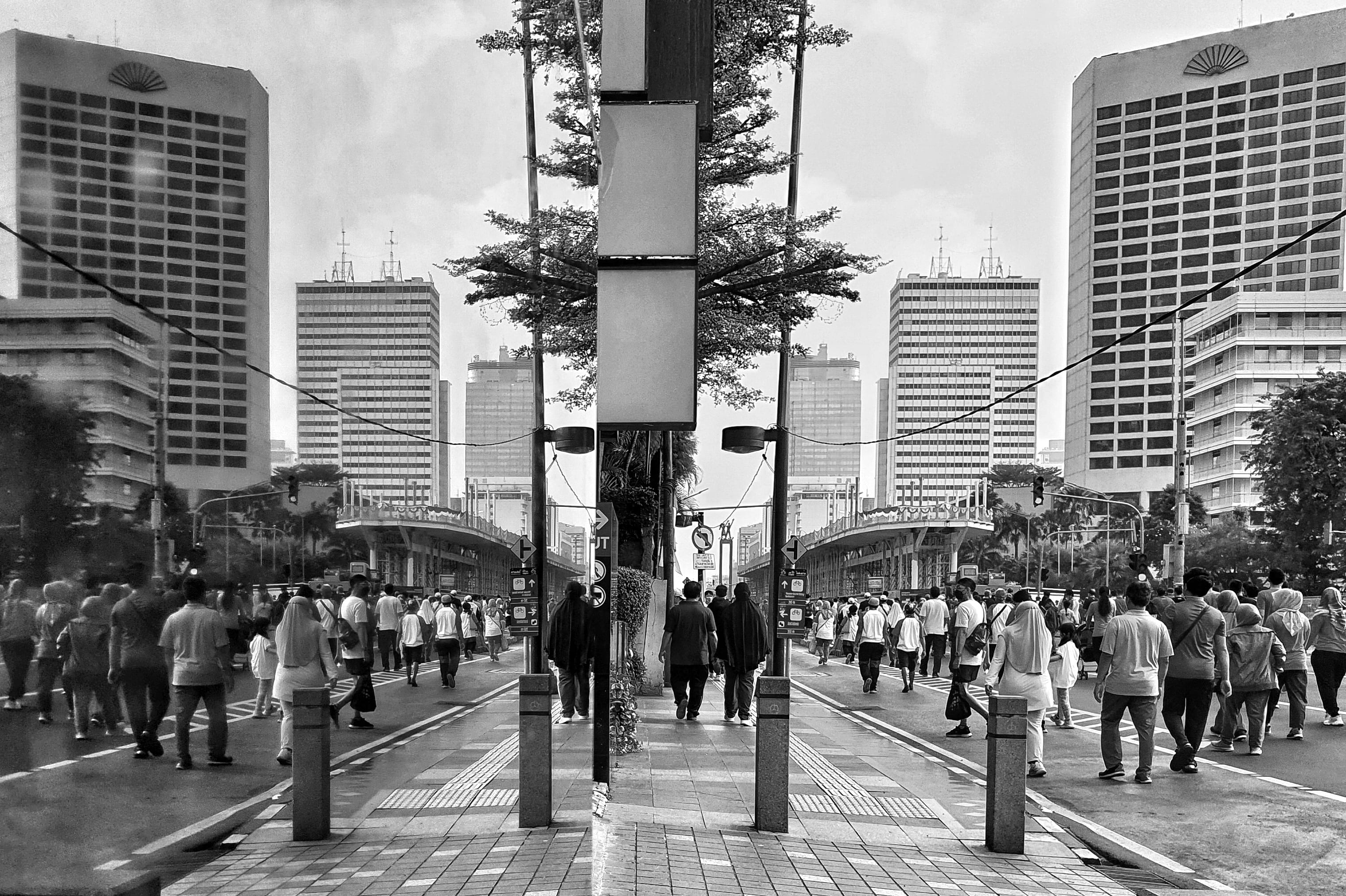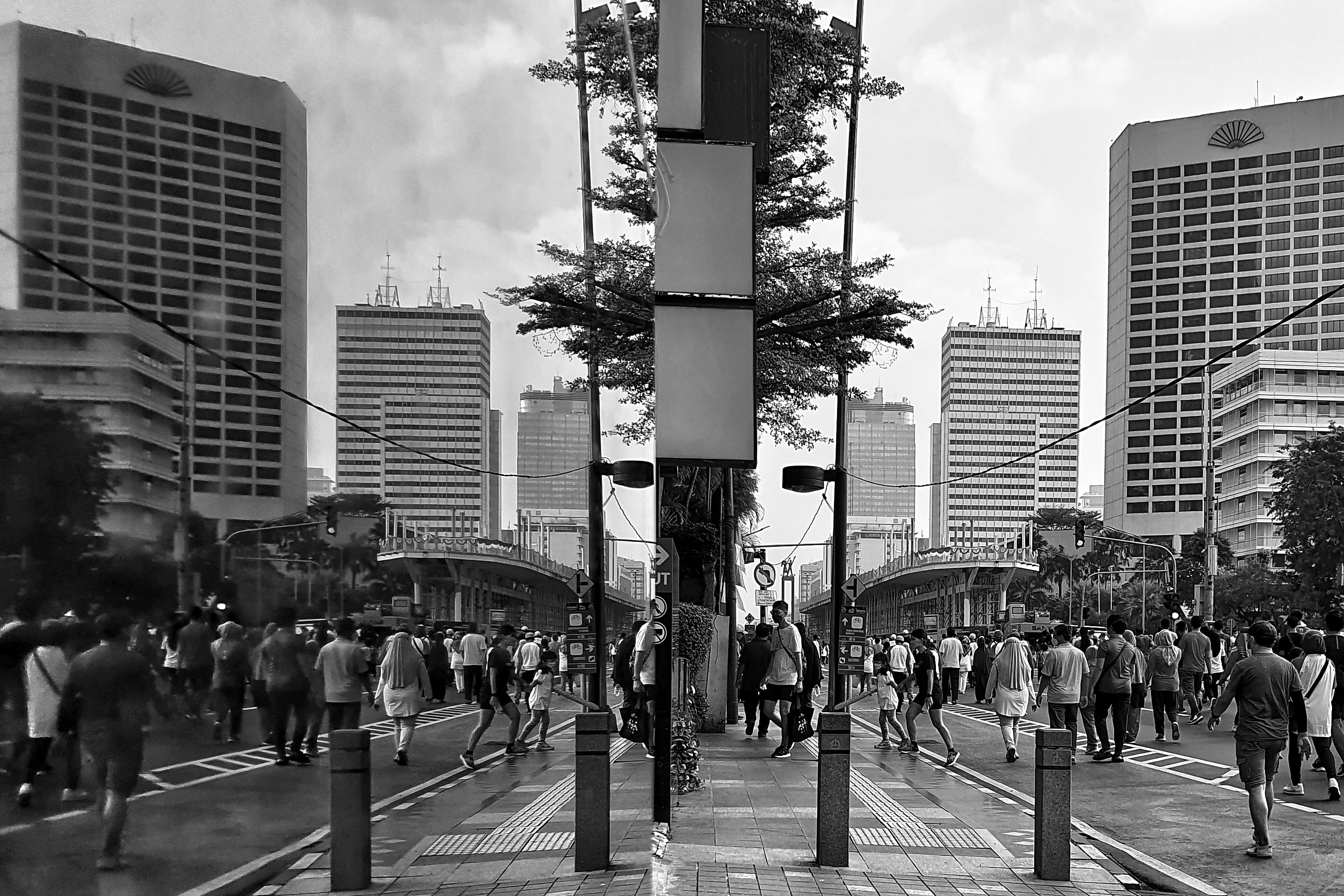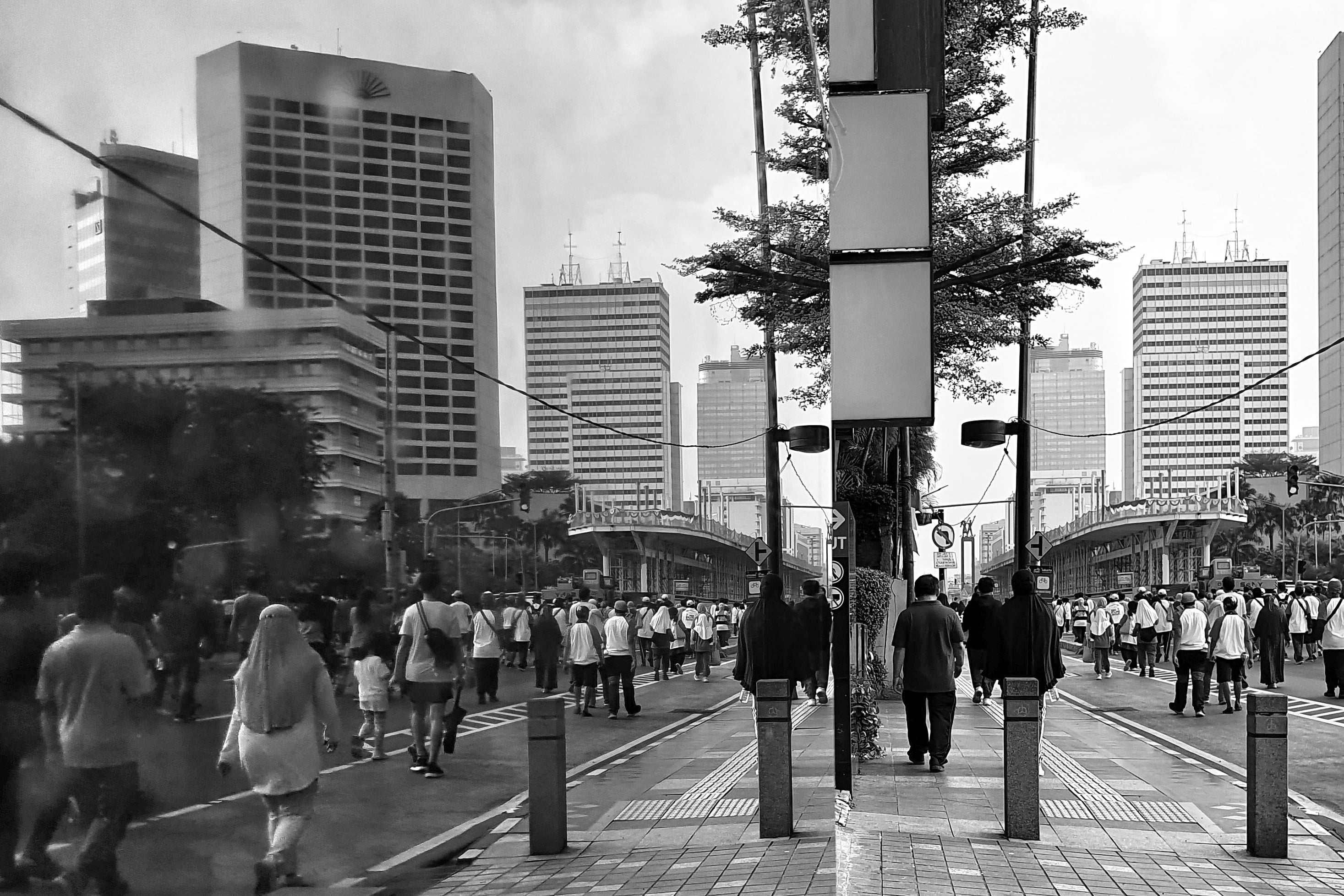 THANKS FOR VISIT MY BLOG
BEST REGARDS
---
---