Monomad Challenge-Photographing the Dragon Liong Attraction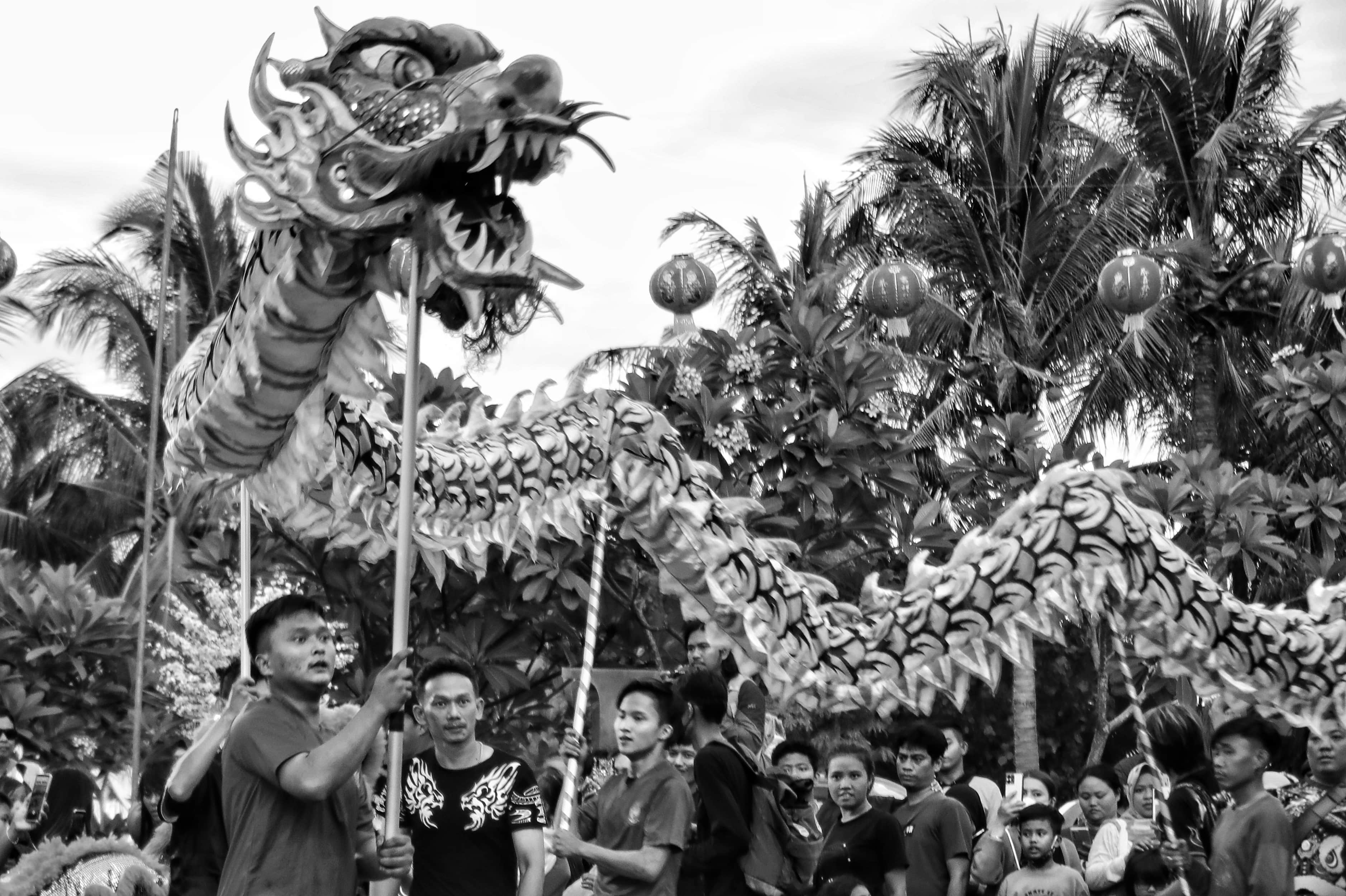 Hello hiver
Hello everyone, how are you
I'm back with a black and white photo of me that you might like and this is my entry #monomad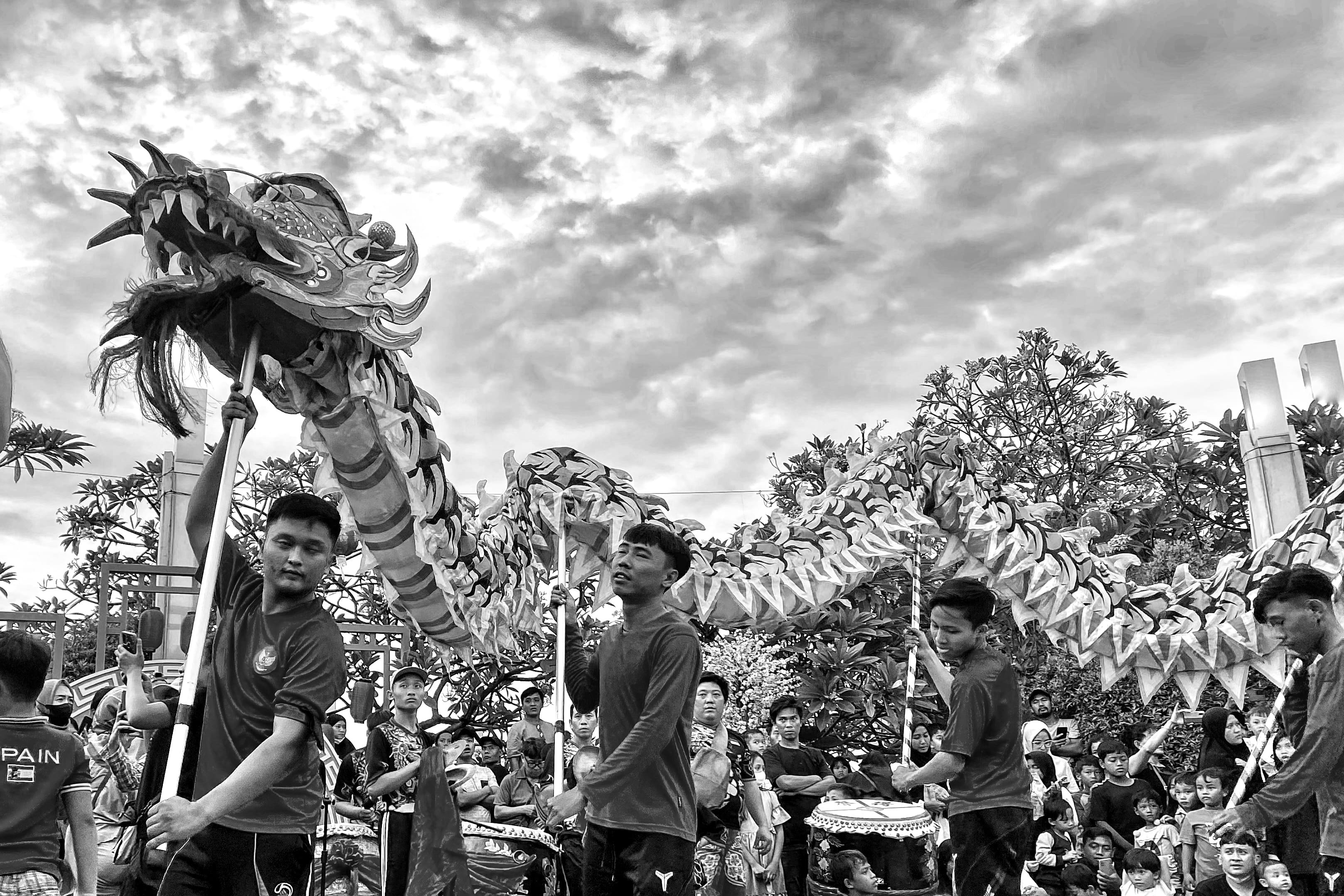 Hello Hive friends in the Black and White Community. In this post I will share my photo hunting during the lion attraction show during the Chinese New Year celebration.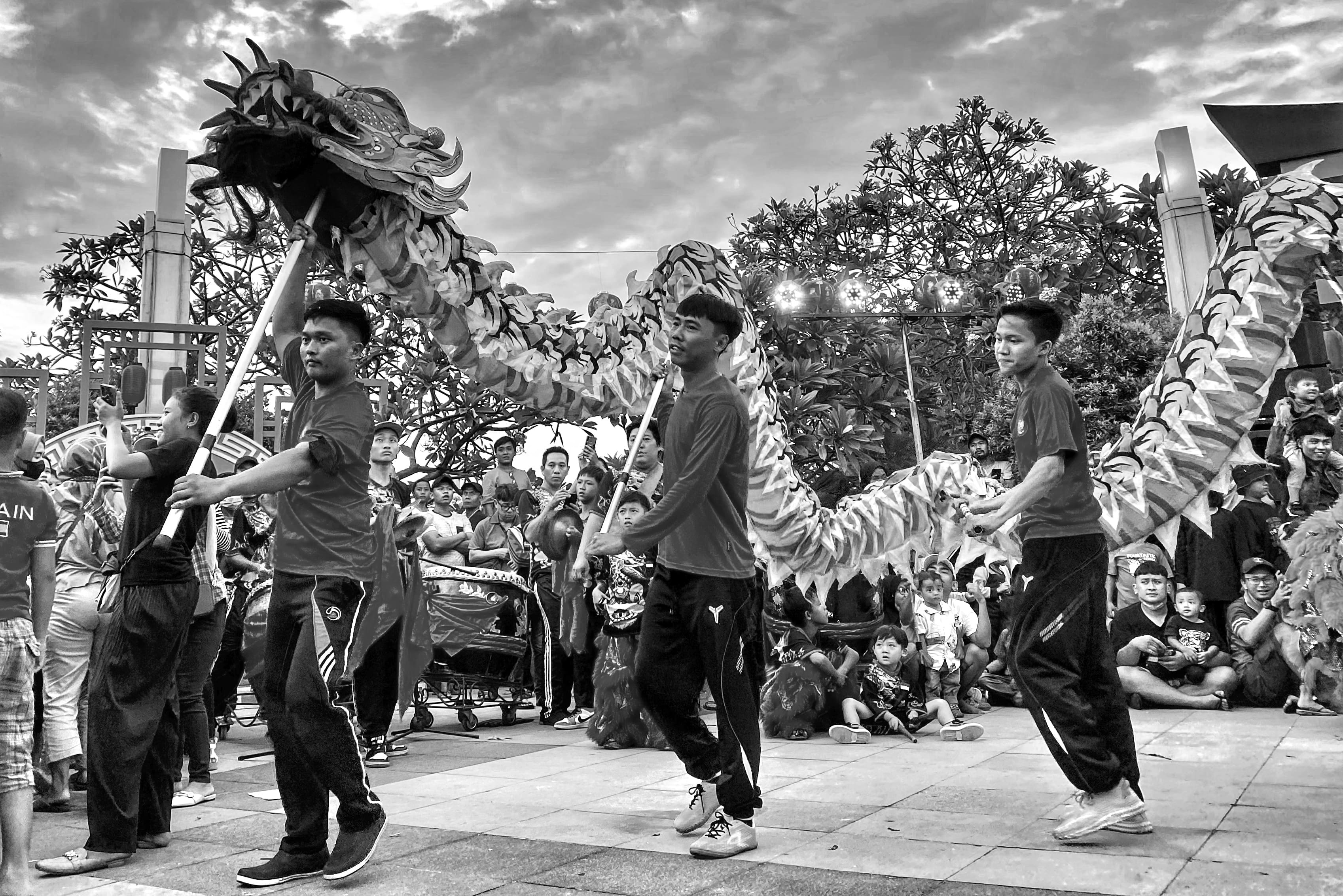 A number of artists are getting ready to start an attraction in a field.
liong is a mythological animal in the form of a dragon as a symbol of the God of Wisdom.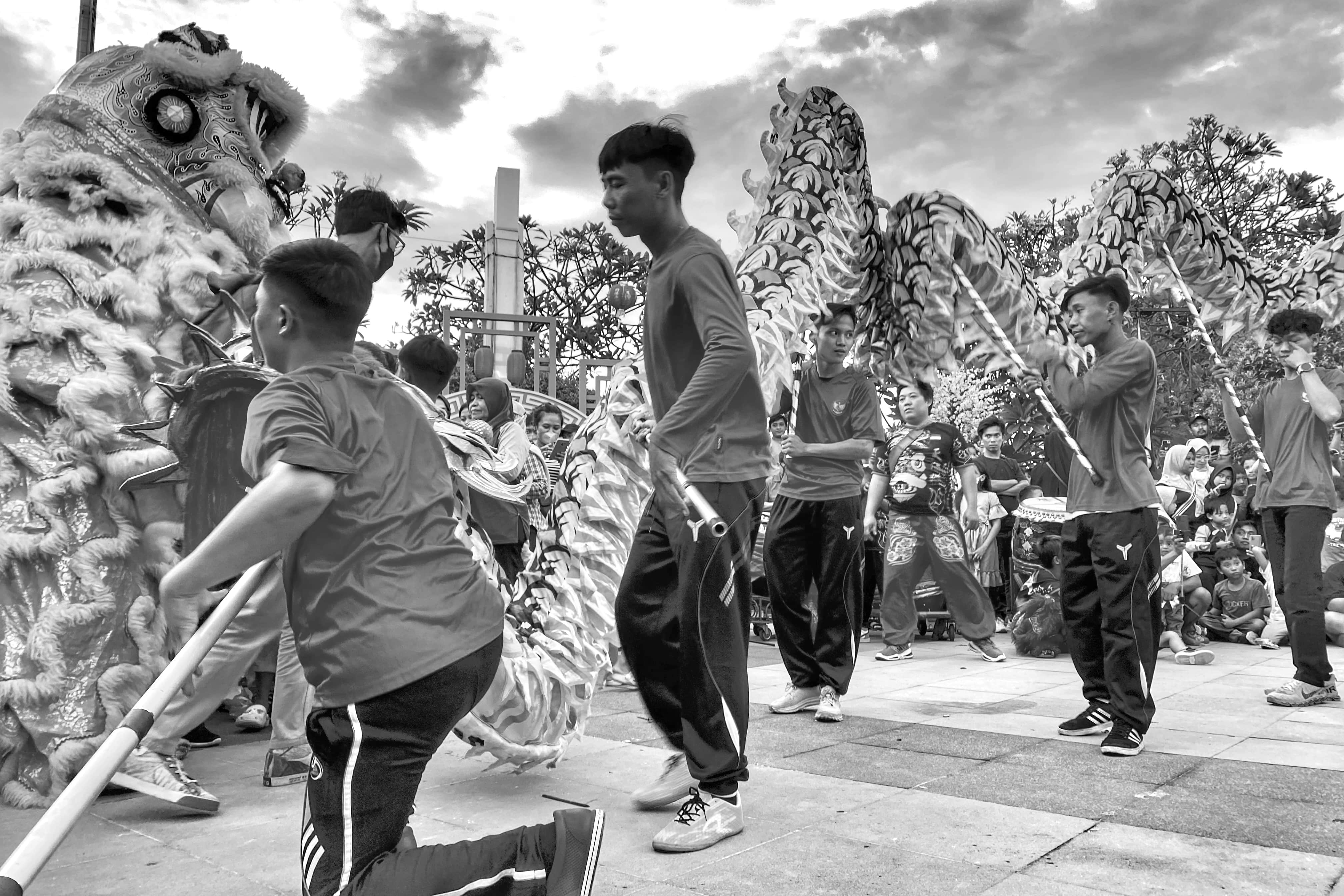 liong with a length of ten meters which is played by nine dancers holding a long stick under the dragon's belly.The Chinese ethnic adhere to their ancestral beliefs and believe that this dragon gives positive energy.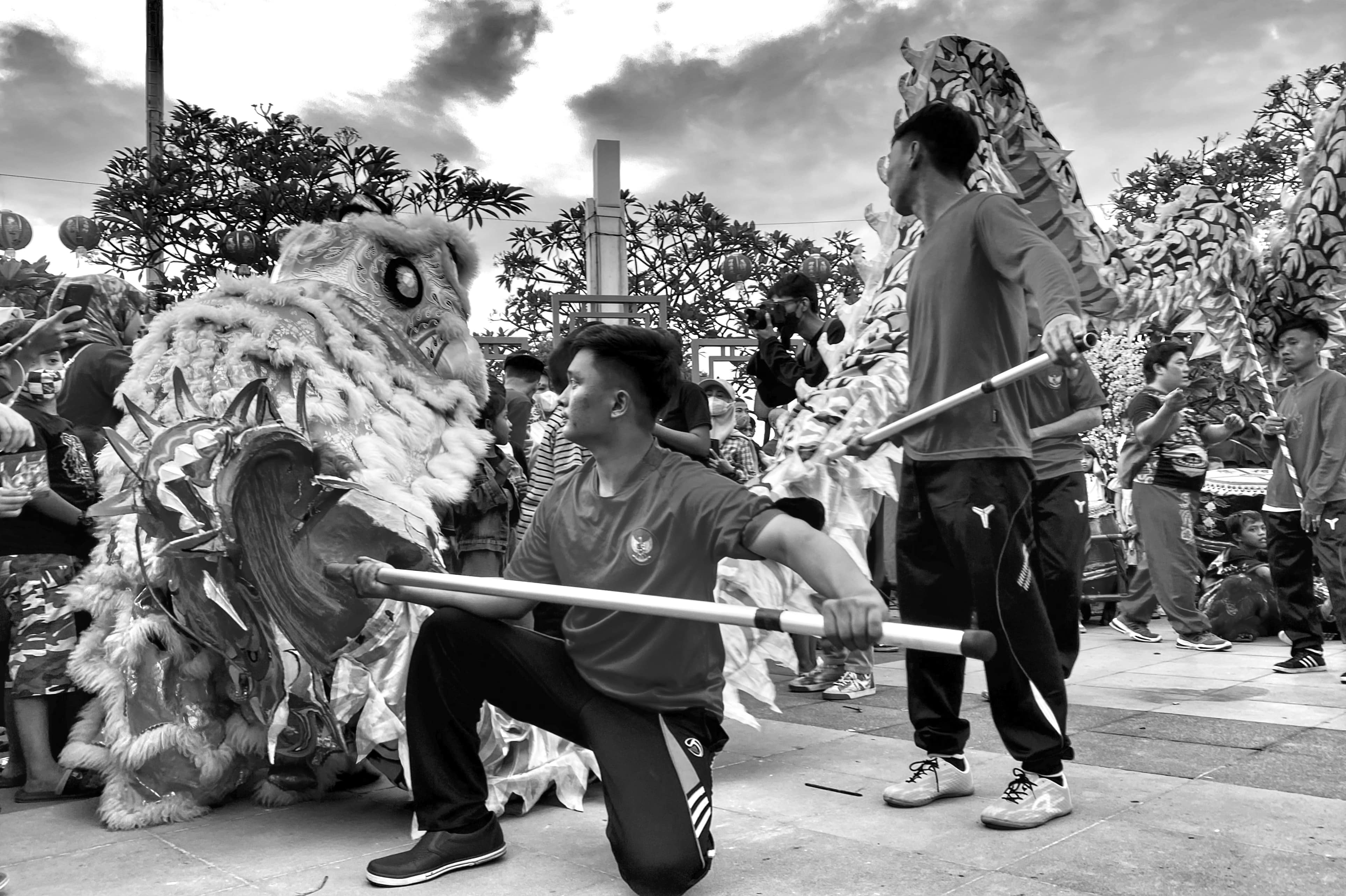 The liong dance dancers must understand the philosophy of Chinese culture.
the physical strength of the lion dance dancers, as well as displaying attractions that are quite challenging.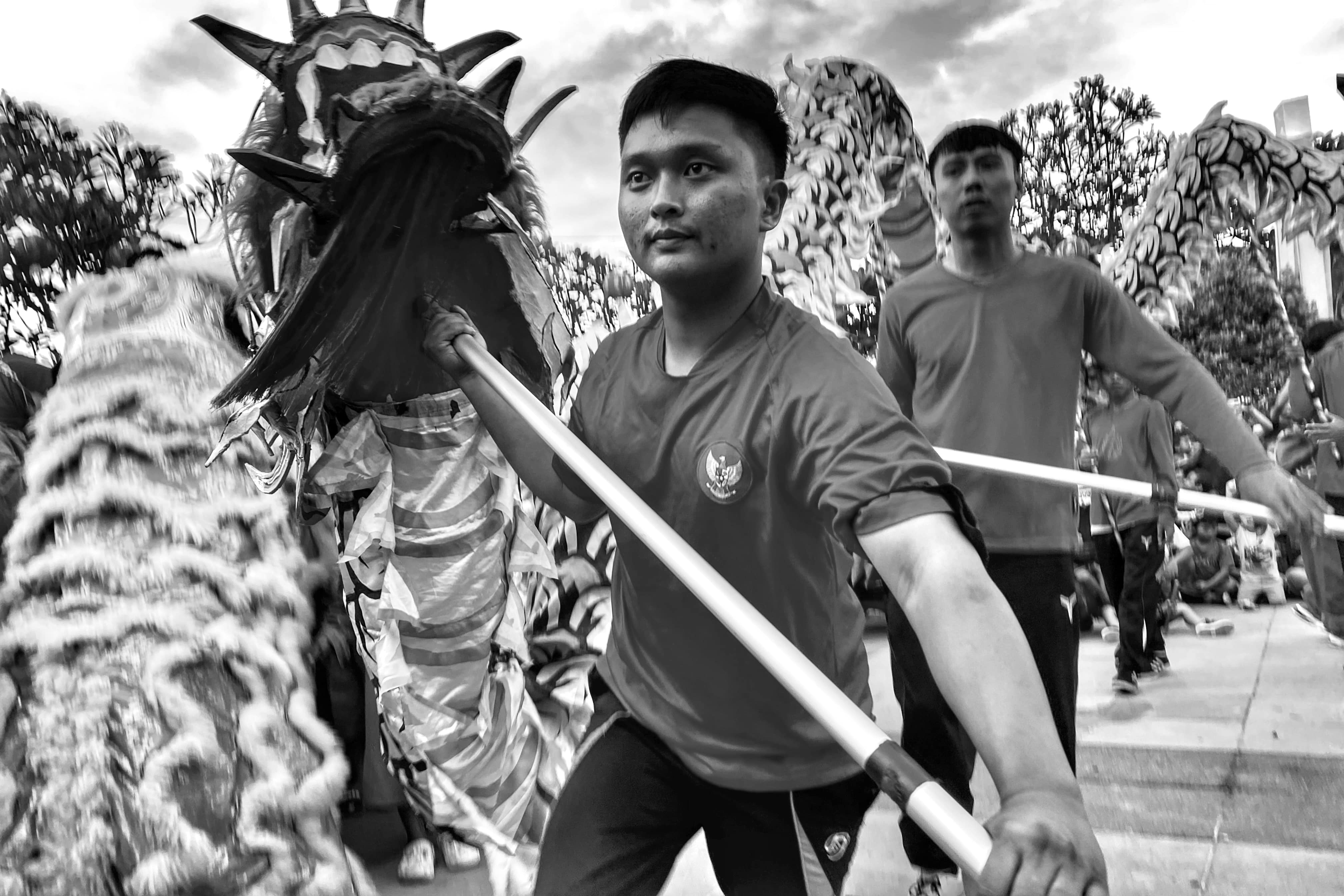 With high symmetrical abilities, Liong dancers must have it, as well as dexterity. Every movement made by the Liong dancer has its own meaning.The attractions were so varied and unified, the liong dance dancers managed to amaze the audience that filled the arena.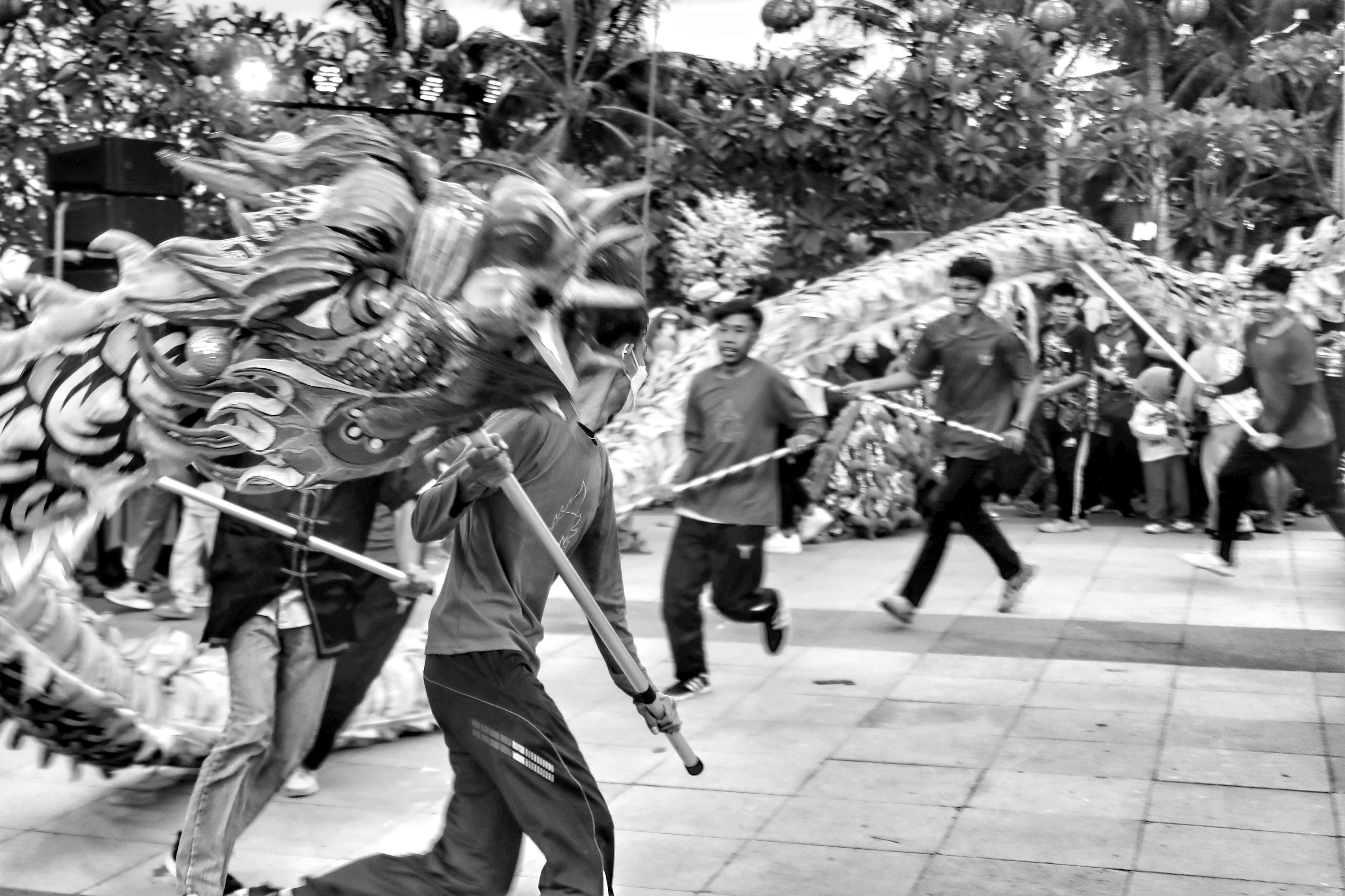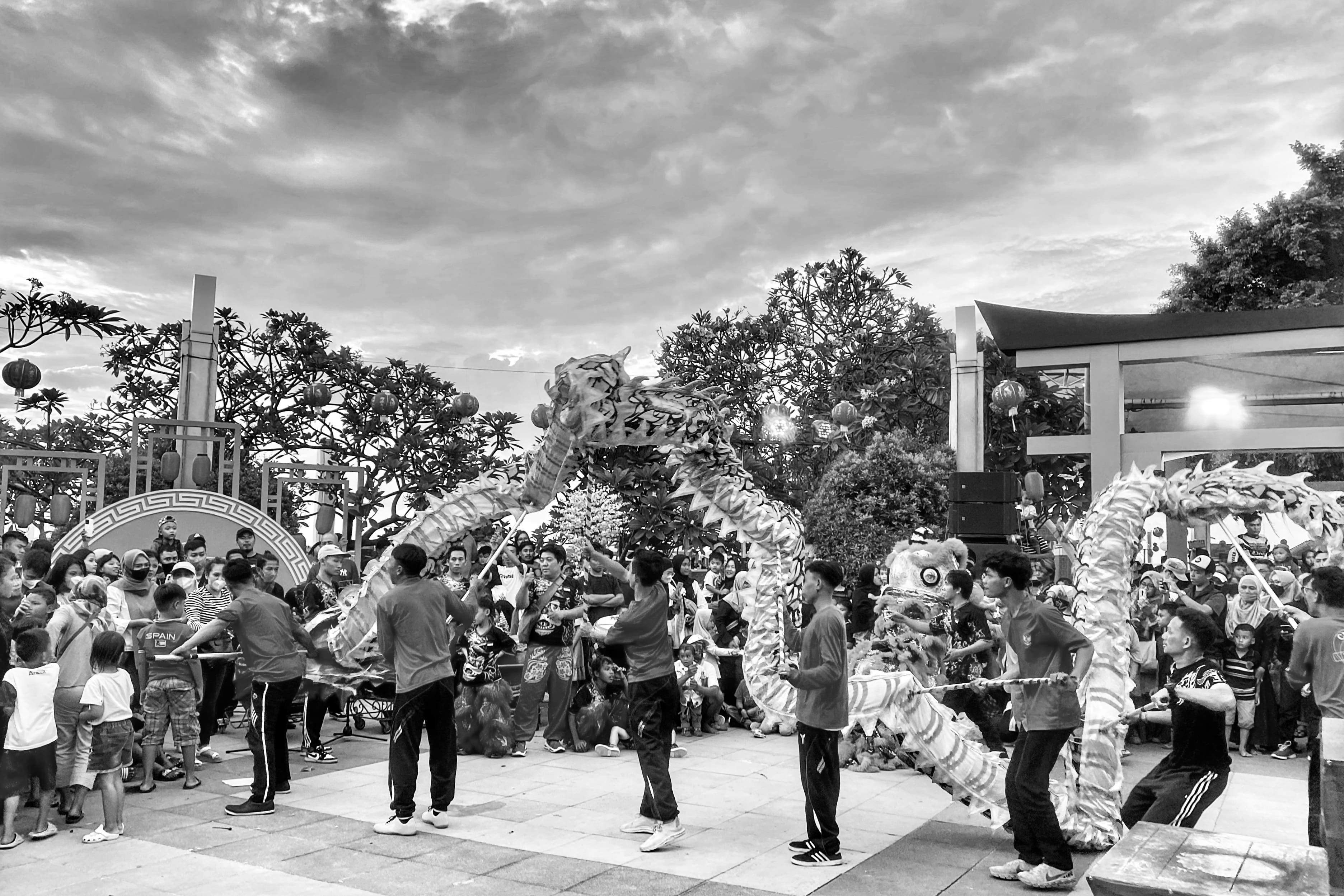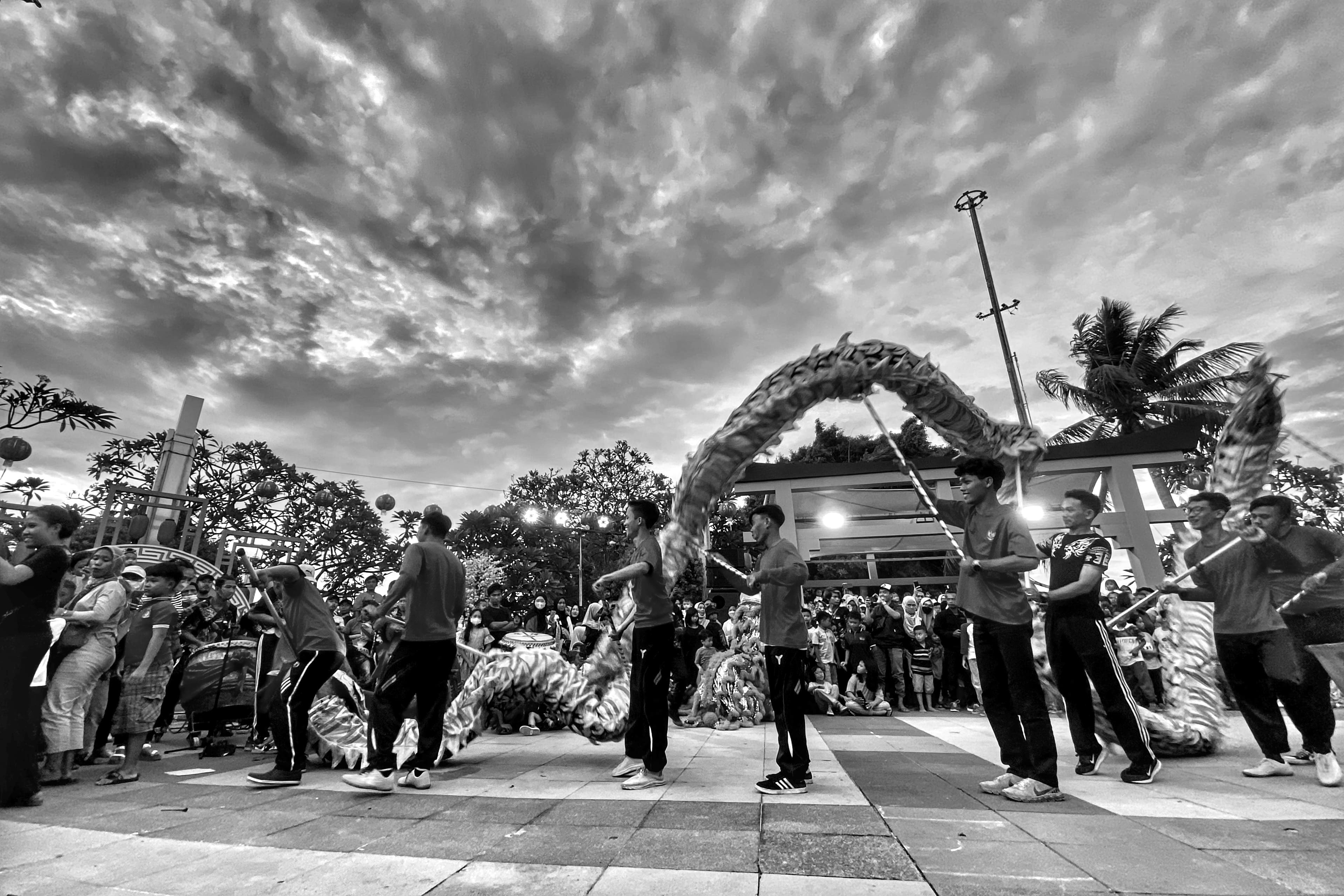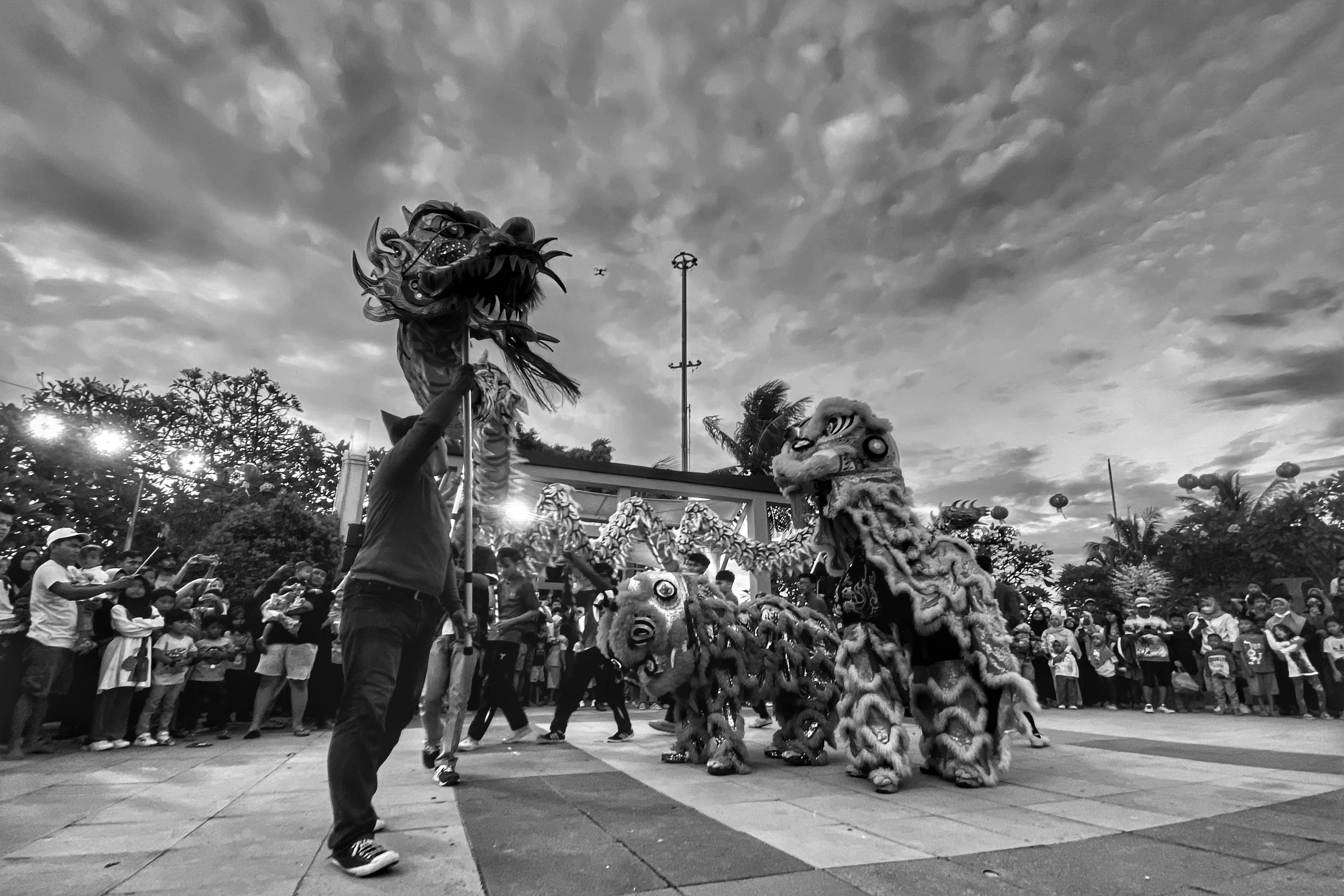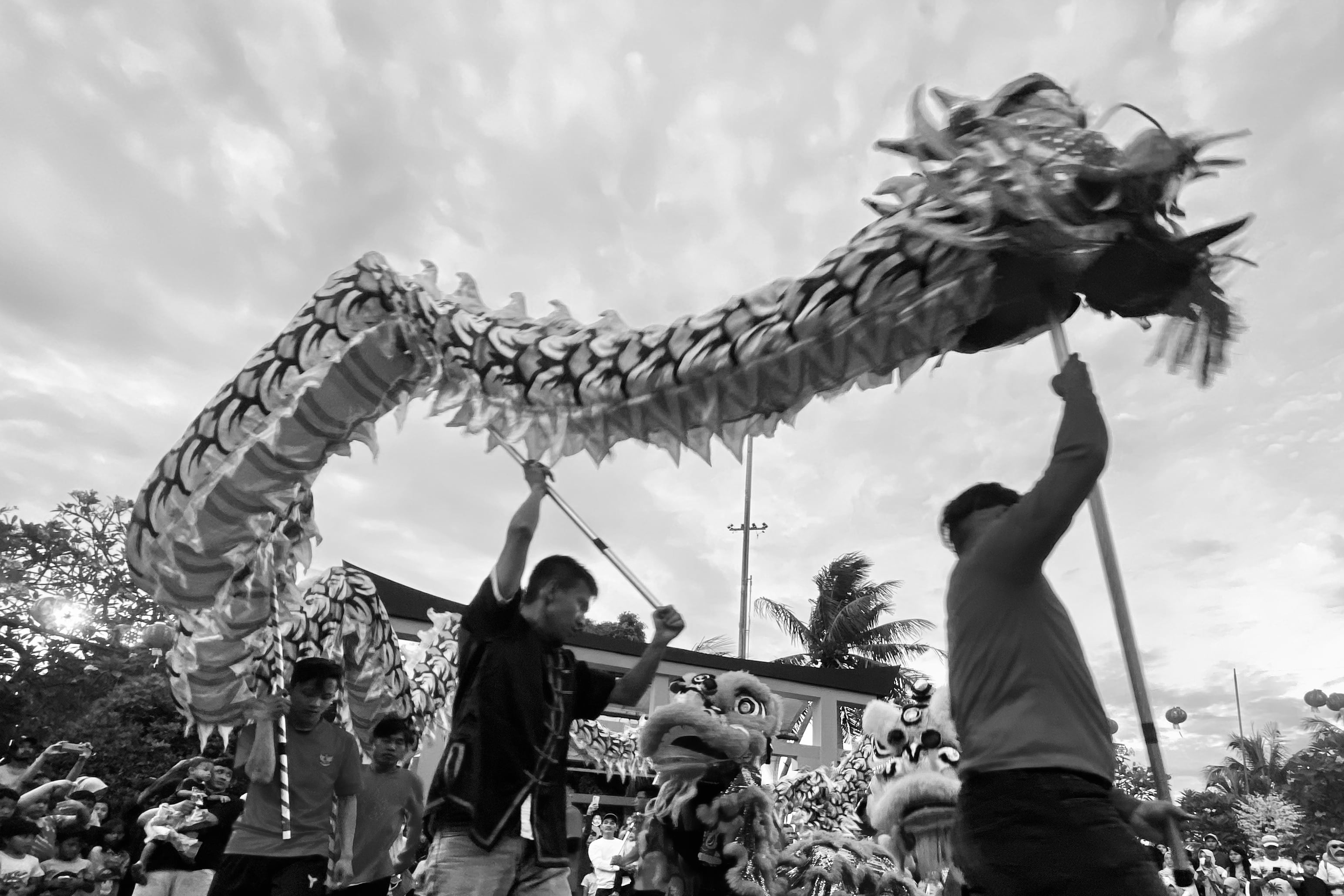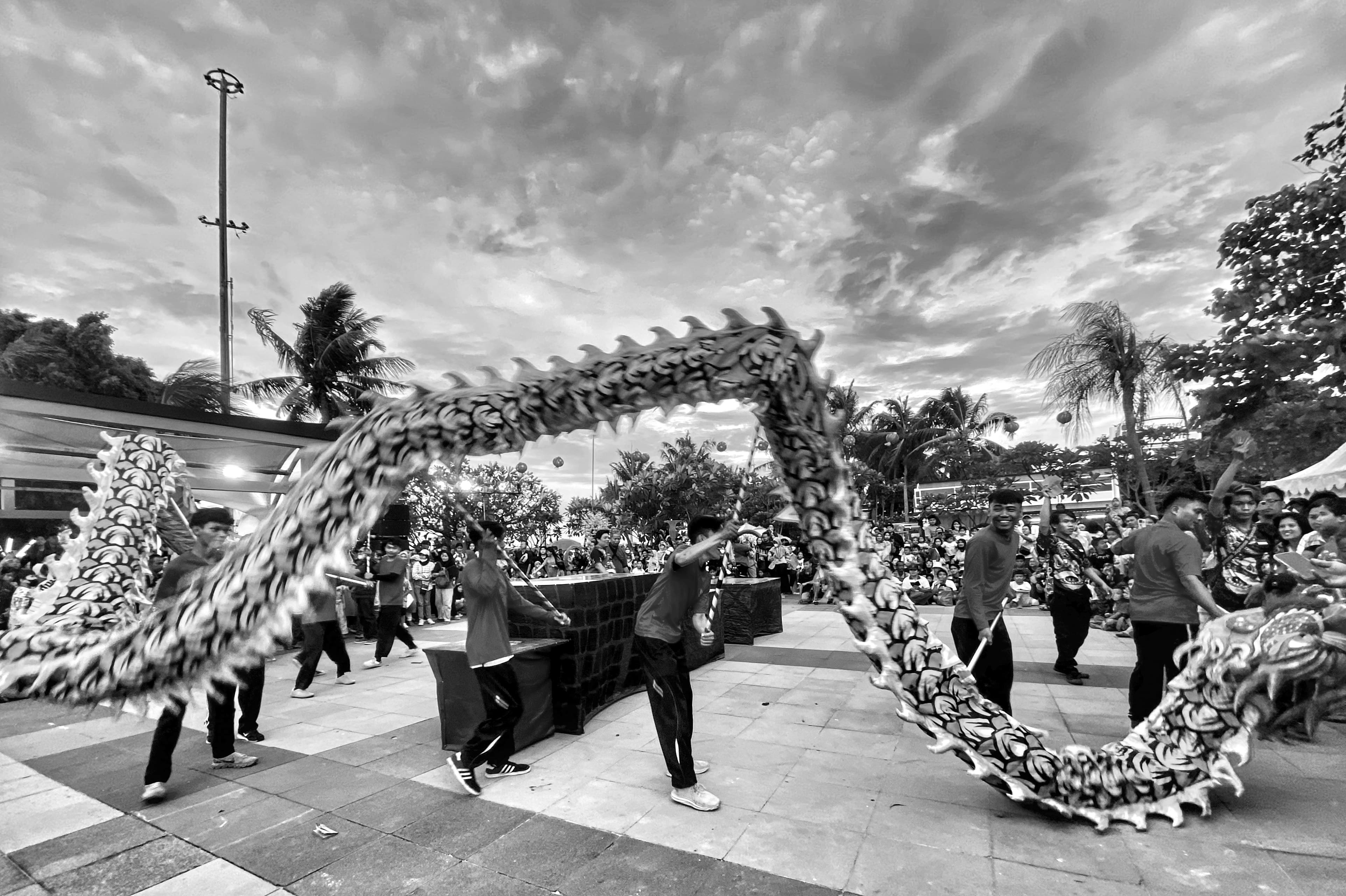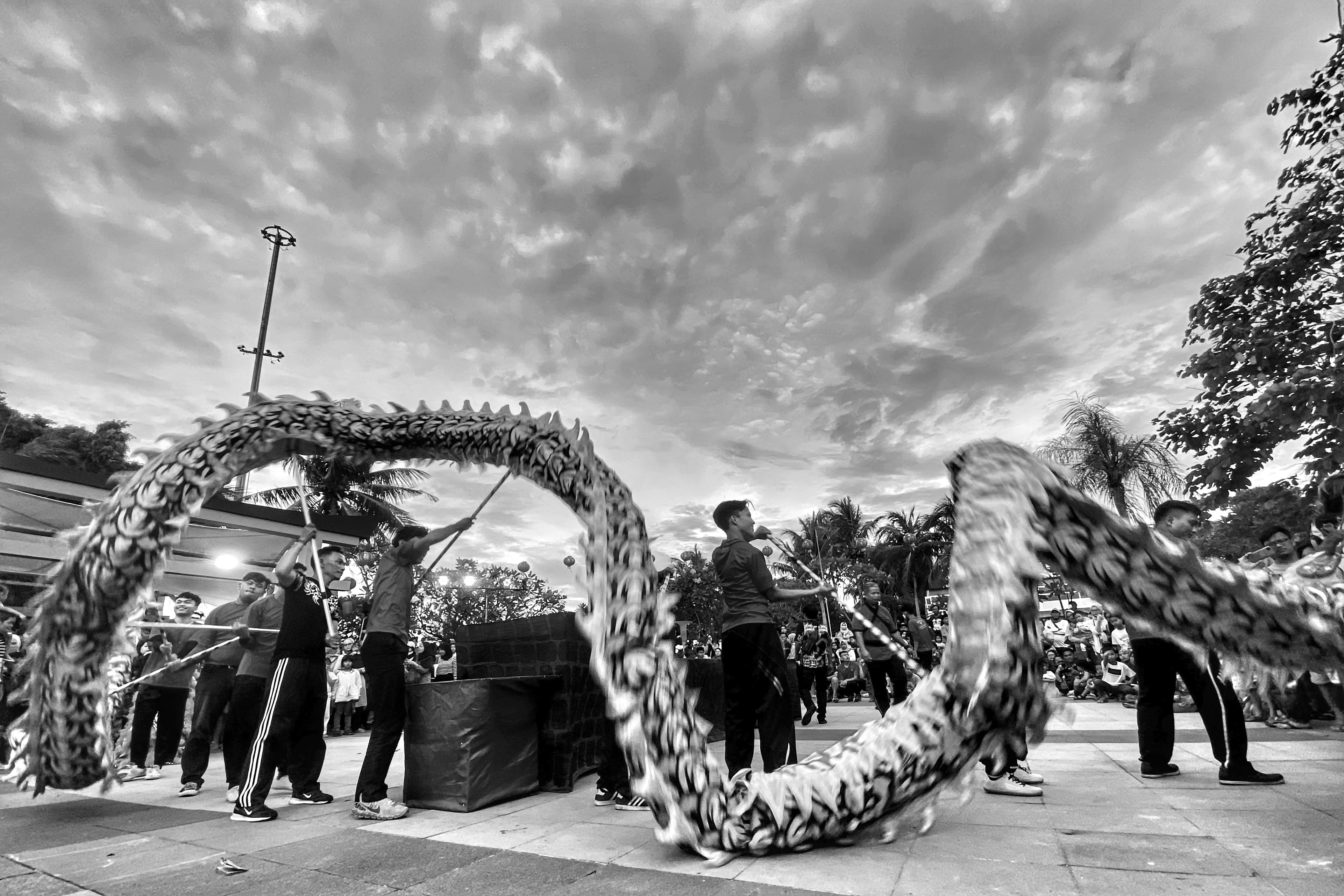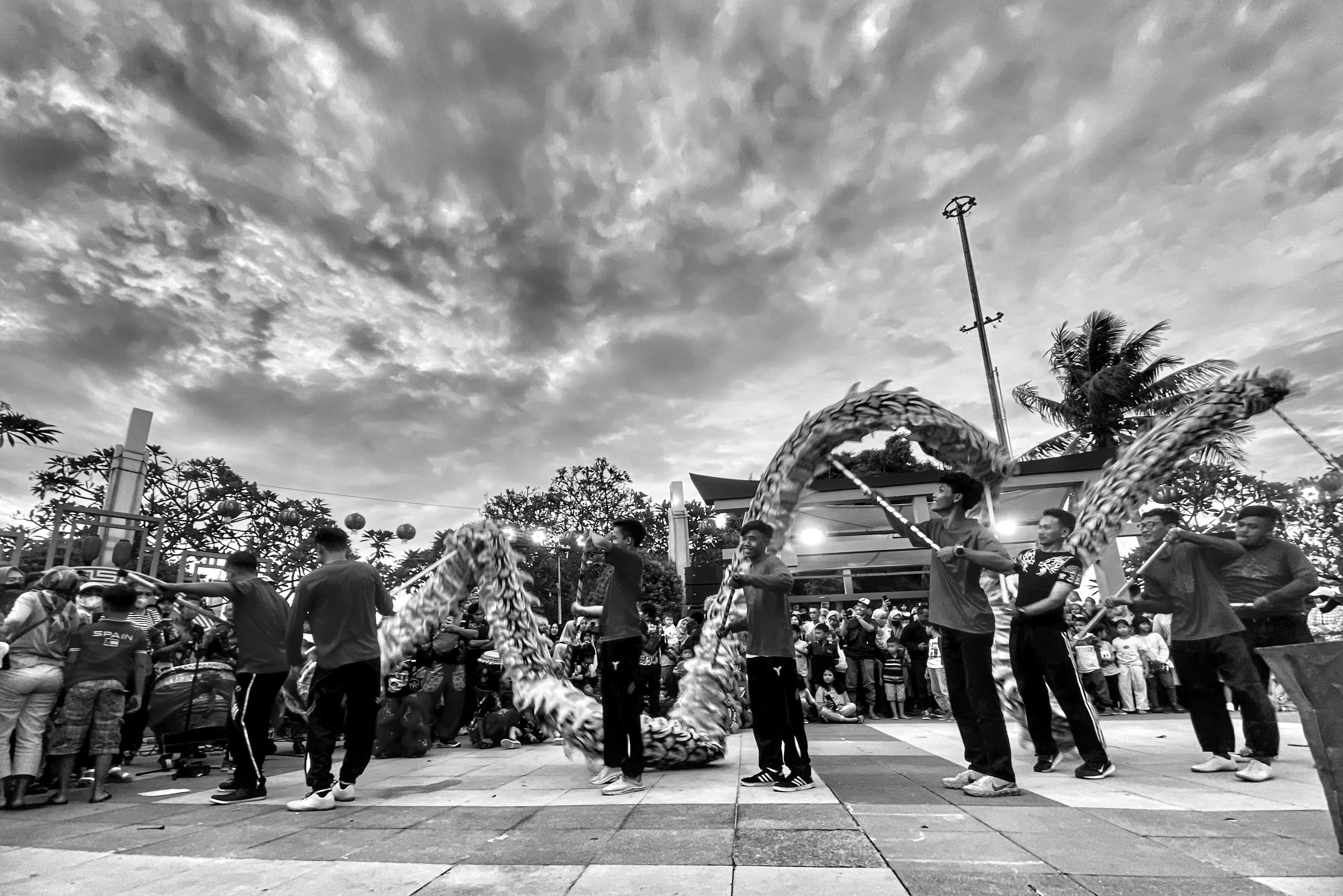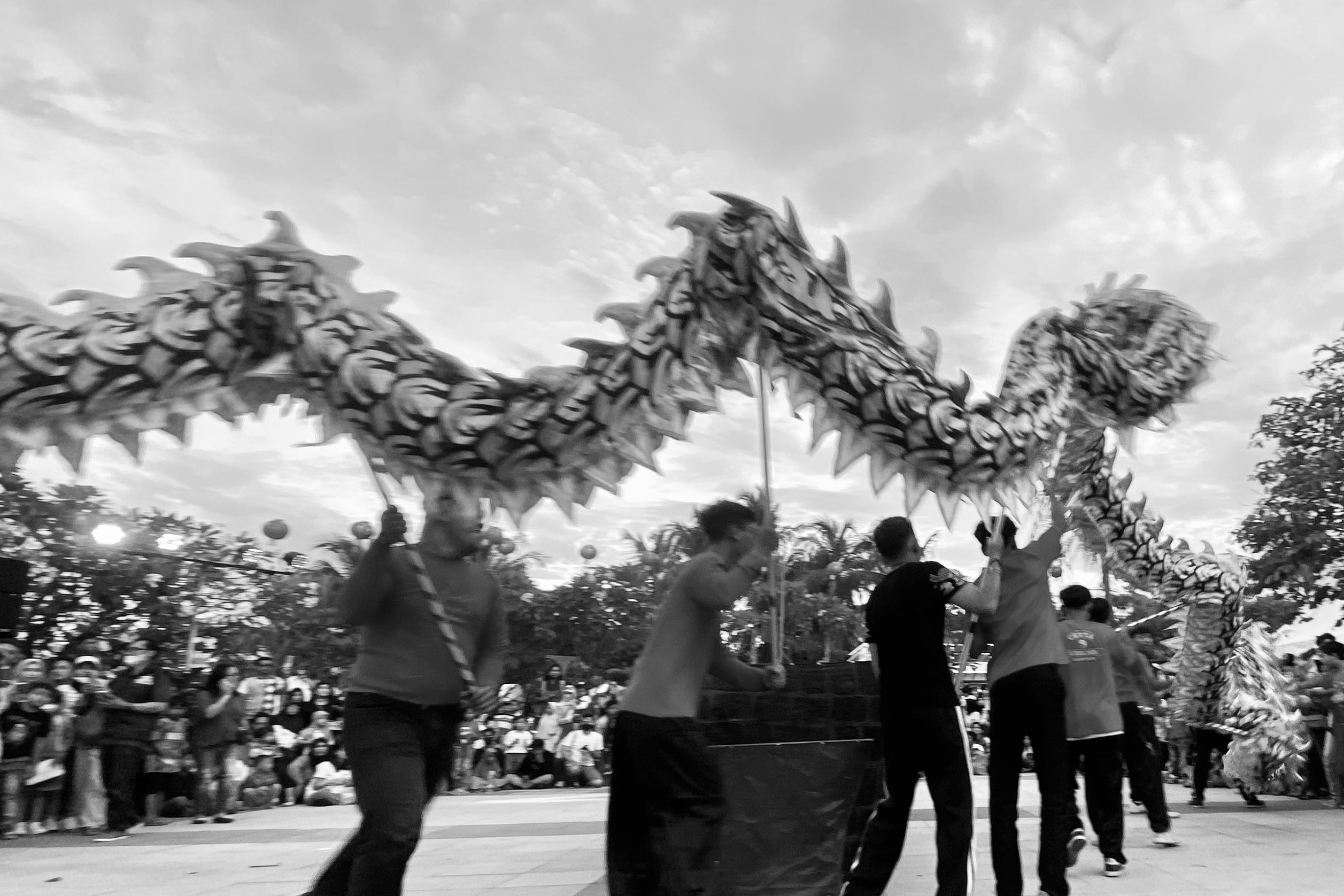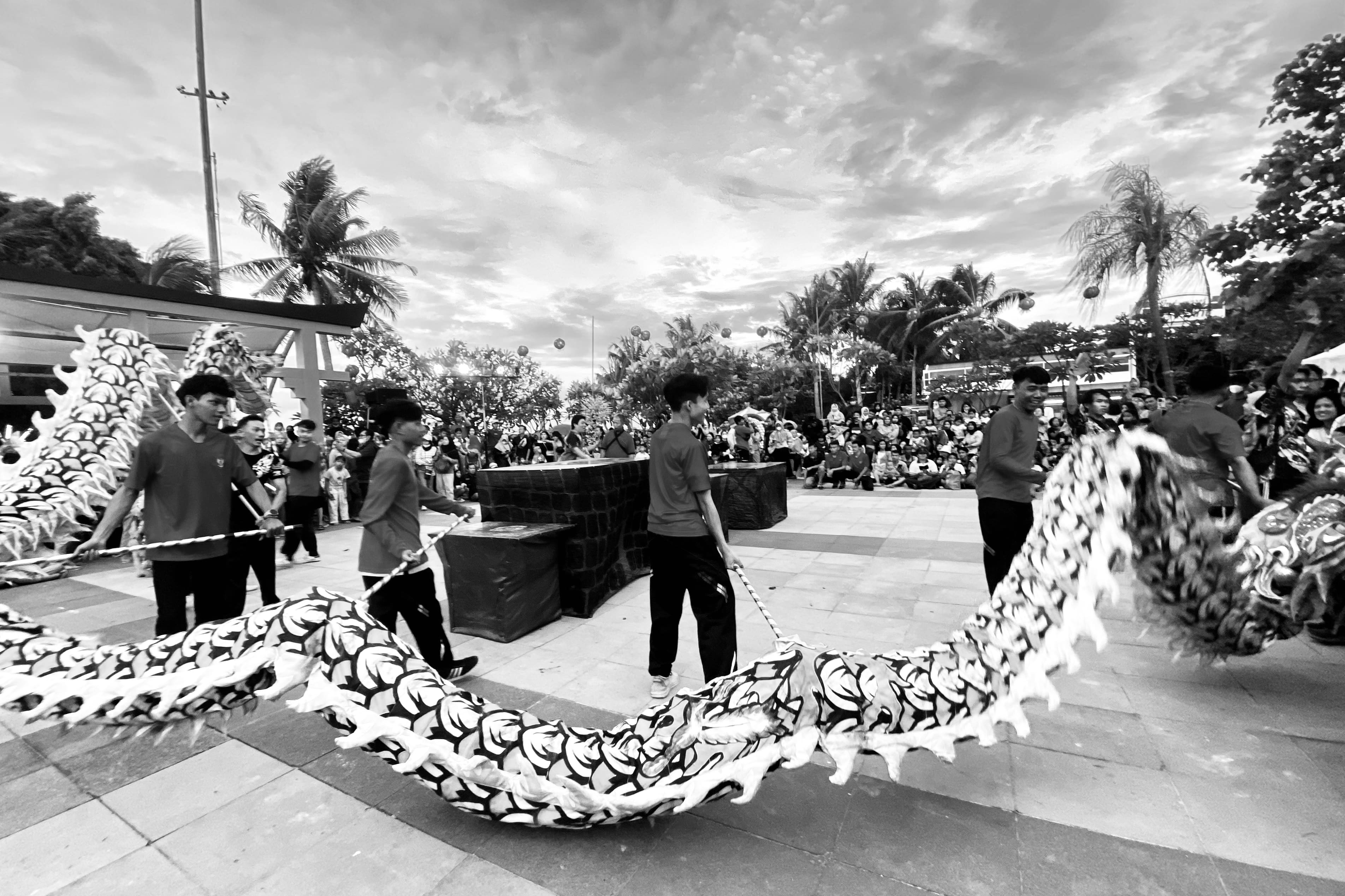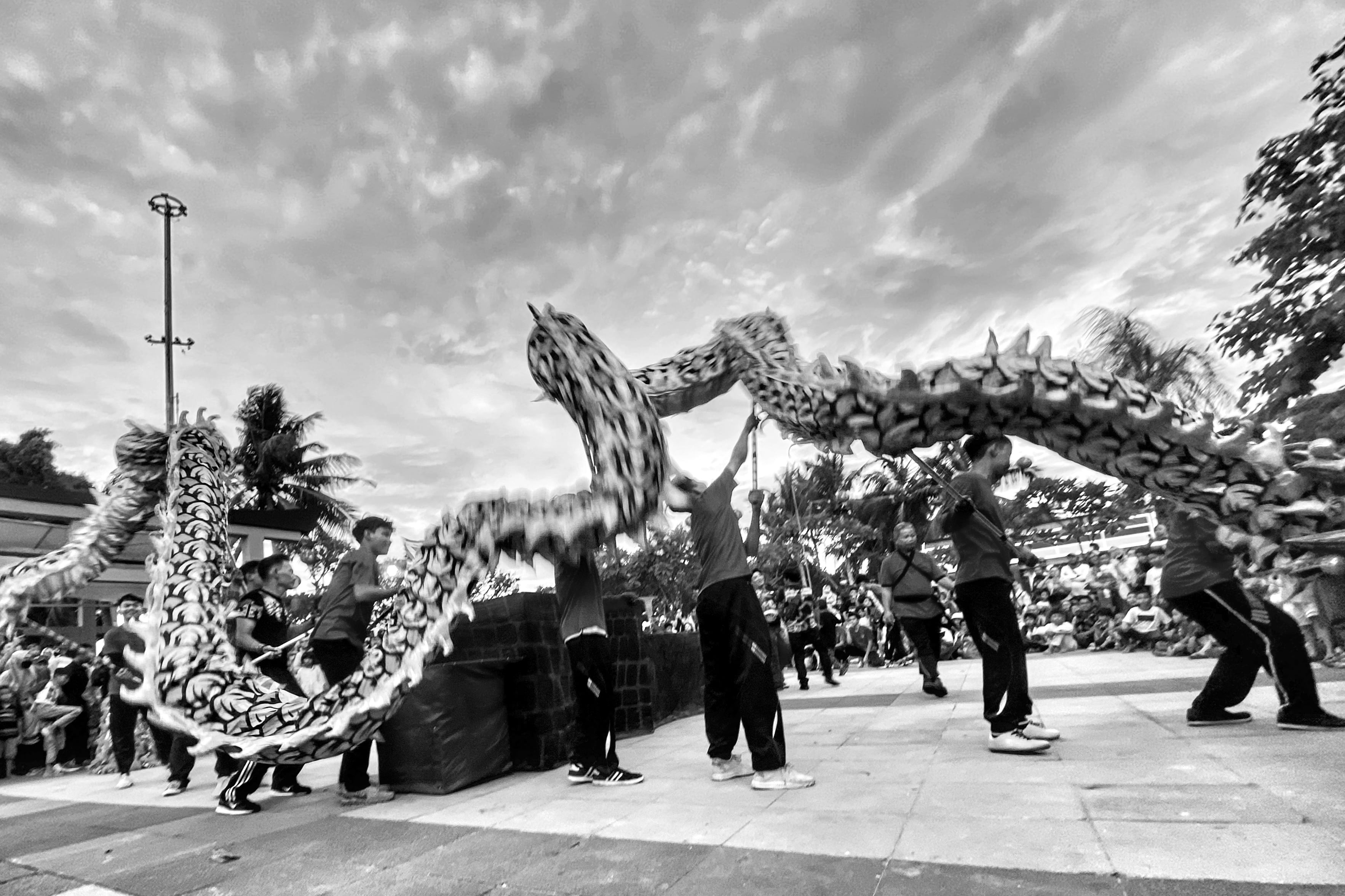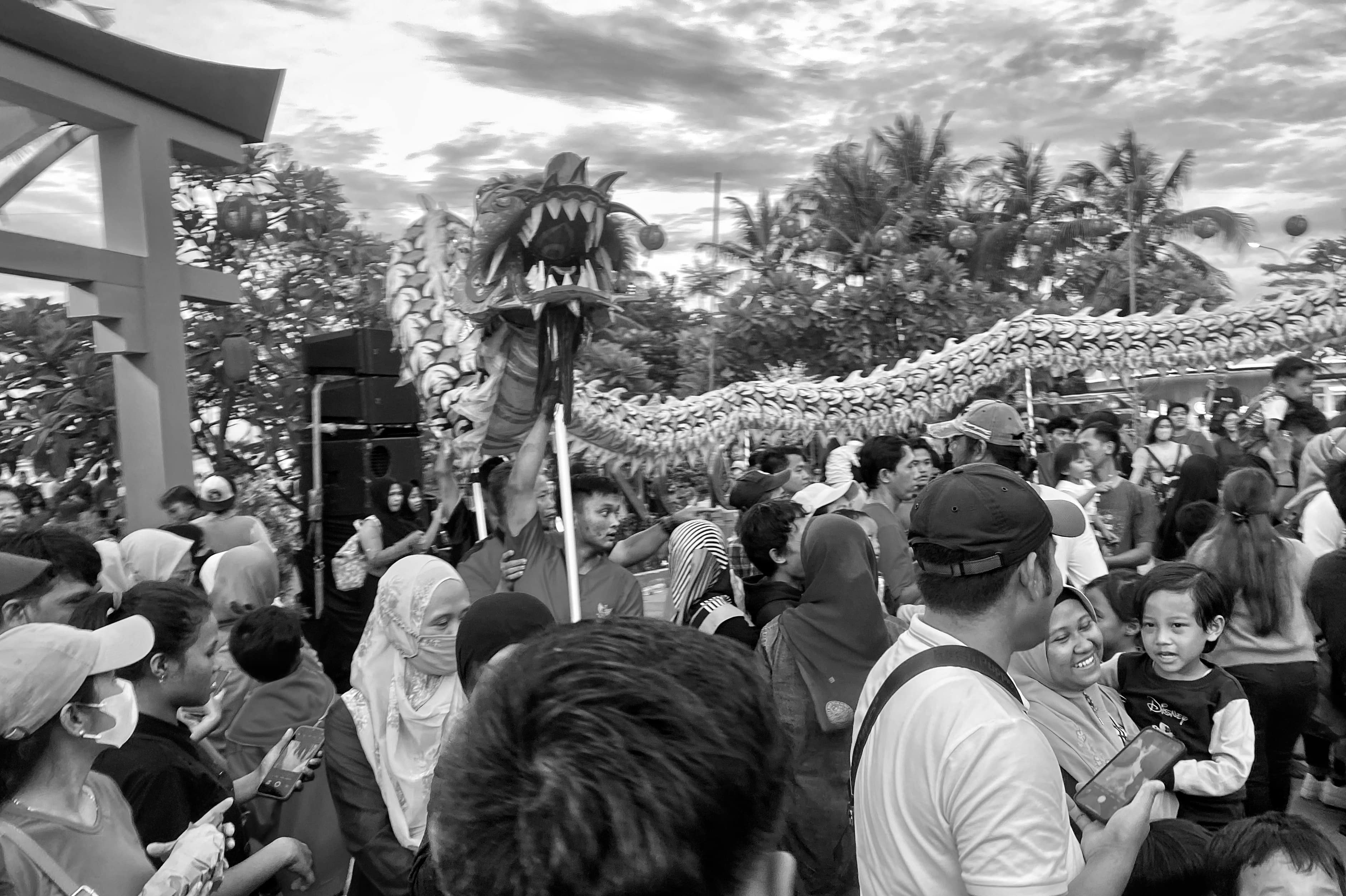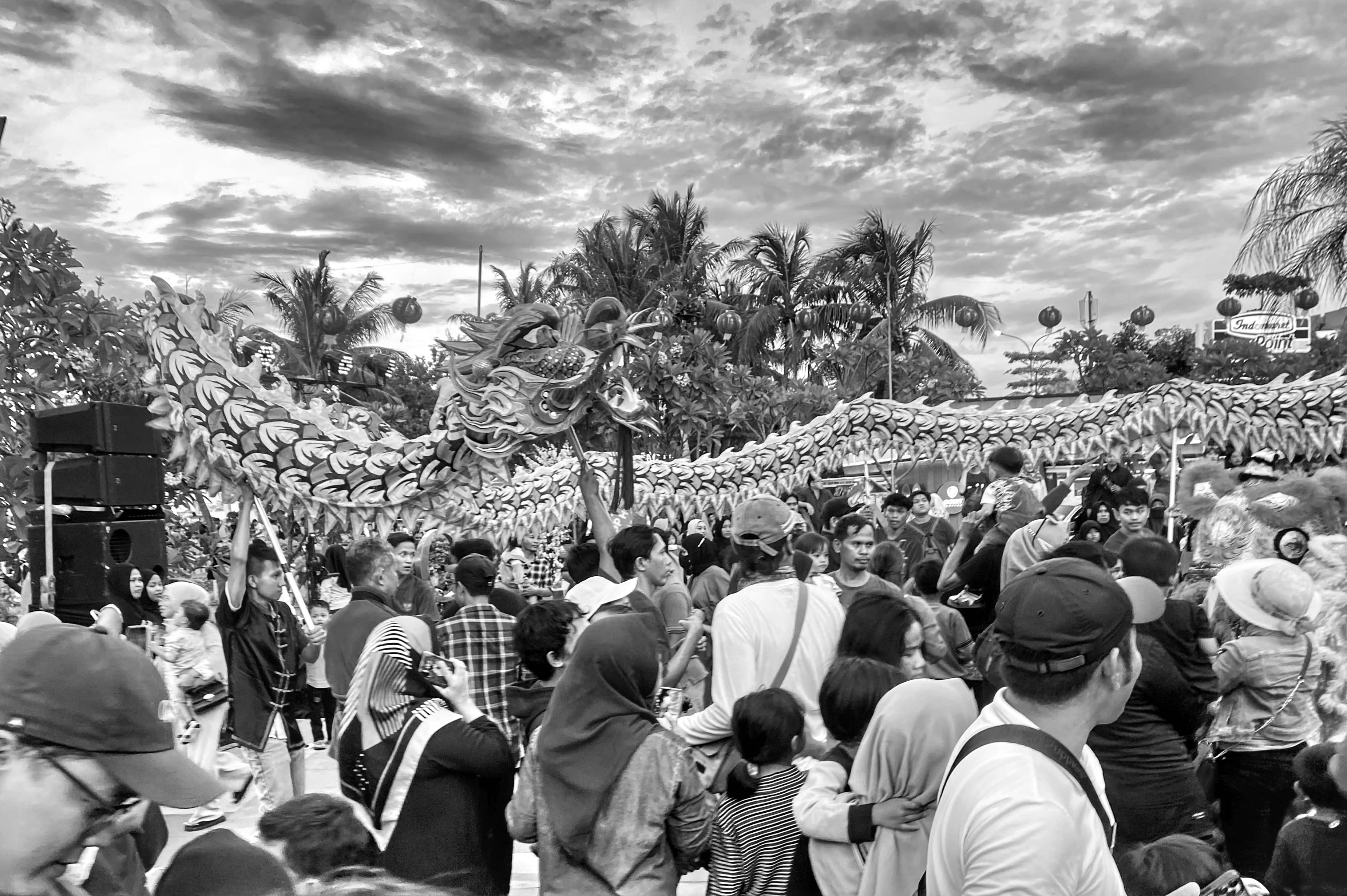 THANKS FOR VISIT MY BLOG
BEST REGARDS
---
---