Making a pair of square toed Oxfords

---
All those vloggers who make quality videos on a consistent basis I've got to say kudos to you. Creating videos is no mean feat. This video has been a long time coming but Its finally here.
Almost two weeks ago I was able to create a pair of square toed Oxfords. And in this this video I'll be showing you every single step I took. I'd have loved to record as I made it, but sadly I don't have a personal workspace, so a Slideshow with narration is the next best thing.
The cost of the materials was approximately 10 dollars. If i were to sell it, It would probably go for like 15 to 20 dollars. But the first they say is special so I'm keeping this one. It took about 2 days for me to finish (I'm working on getting faster). Enjoy the video and tell me what you think.
Also I'd also like to thank @dreemsteem (my first ever fan), @shadowspub, @thekittygirl, and the entire PYPT (Pimp Your Post Thursday) for giving me the idea to make this video. Incase you're wondering what PYPT is it's a show that goes on in the dreemport discord server every Thursday where we share some posts, interact, and make new friends. Feel free to drop in. Have a wonderful day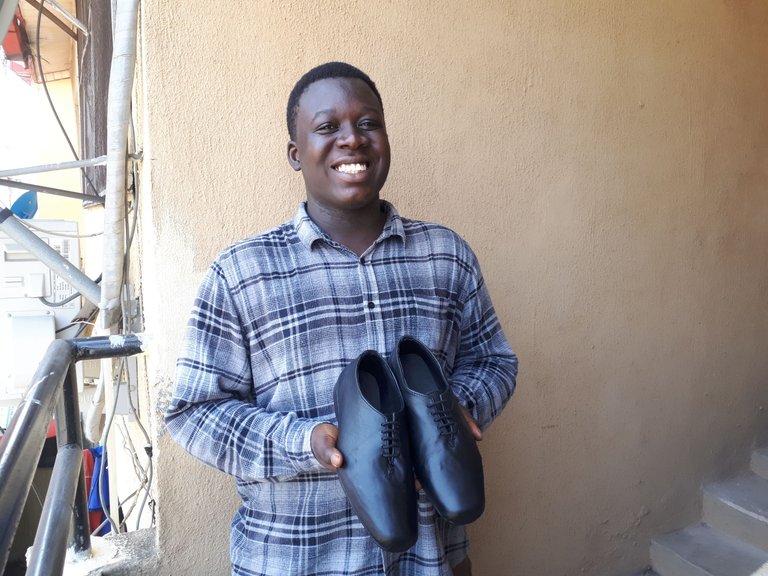 photo by @k-banti
---
▶️ 3Speak
---
---