Protecting your assets
---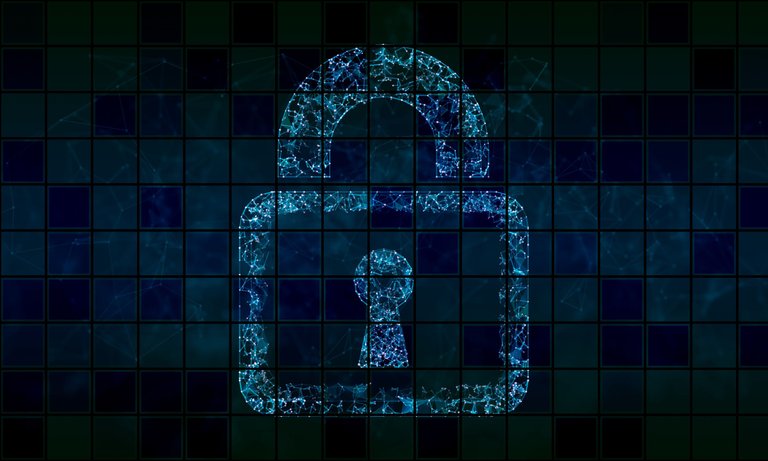 Photo by The Digital Artist on Pixabay
---
We live in an age where technology has taken over. The old way of doing things have been replaced or are being slowly replaced by tech. We now have cars, we have computers, we can now do basically anything on the internet, and now even money (Fiat) is being replaced by tech called Cryptocurrency.

But as there's been all round advancements in our lives new challenges have also risen. Thieves and scammers have grown smarter. Our digital assets are not safe as well. But like the popular saying by Dave Chapelle goes
Modern problems require modern solutions
Which is why I want to share some tips on how to safeguard your crypto

HOW TO SAFEGUARD YOUR ASSETS
I've been in the Crypto space for close to 3 years now. Still relatively young I would say, but I've been lucky to have great sources of information around me most of the time (the hive community, my cousin and a couple of friends). I've only been a victim of a scam once during that period, and it's an experience I'm hoping will never repeat itself, especially now that I've learnt from that mistake. And lucky me I didn't lose too much before learning my lesson. I actually shared the experience in a rather comical fashion here, incase you want to check it out. One thing that made me vulnerable at the time was greed which leads me to my first point.

DON'T BE GREEDY
The first thing that makes you vulnerable to Hackers and Scammers is greed. The reason I fell for a rug pull scam was because I was looking for a new coin which would pump and make me rich over a short period of time. Most Scammers set their traps to attract people who are looking for more and as a result those people are left with nothing.

ALWAYS KEEP YOUR KEYS AND SEED PHRASES IN A SAFE PLACE AND DON'T SHARE THEM
Your seed phrase and keys grant access to your wallets and as a result should be kept with care. Do not share them with anyone no matter the reason, even if they tell you they are the customer care of the wallet. Also don't store your keys on centralized public platforms and emails which can be hacked. You can store them in a special flash drive, you can also write them down physically and keep them with important documents.

ALWAYS LOOK THROUGH LINKS BEFORE CLICKING THEM
Nowadays there's so many spam and phishing links out there, which is why we must be careful of the links we click, and make sure we're visiting the official site. Scammers usually make duplicate websites and the moment you log in, your wallet is compromised and your funds are stolen.
There's also getting random messages (like on discord) with links to certain sites to claim your giveaway win for a giveaway you did not enter. 99% of the time those are Scammers and Hackers and one must not click those links.

DO YOUR RESEARCH BEFORE INVESTING IN ANY TOKEN
This was the category of scam I fell victim to. I heard rumors of a new coin which was launching, and was guaranteed to moon on launch. I didn't know the utility, the tokenomics, all I knew was they had a telegram group which was pretty active 🤦‍♂️. Damn I was naive, anyway lesson learned.
Before investing in any crypto,you have to know the fundamentals, where the token derives its value from, what it aims to achieve, look at the website, the road map, the team, the community, and so on.

It's also advisable to move your Crypto to cold wallets and ledgers whenever you're not actively trading.

The world is changing and as such new methods will be devised by criminals in the future, in the end it's up to us to be careful, and safeguard our assets. Crypto safety is very important and cannot be emphasized enough.
~THANKS FOR READING~

Posted Using LeoFinance Beta
---
---