Should couples hide their devices from each other ?

---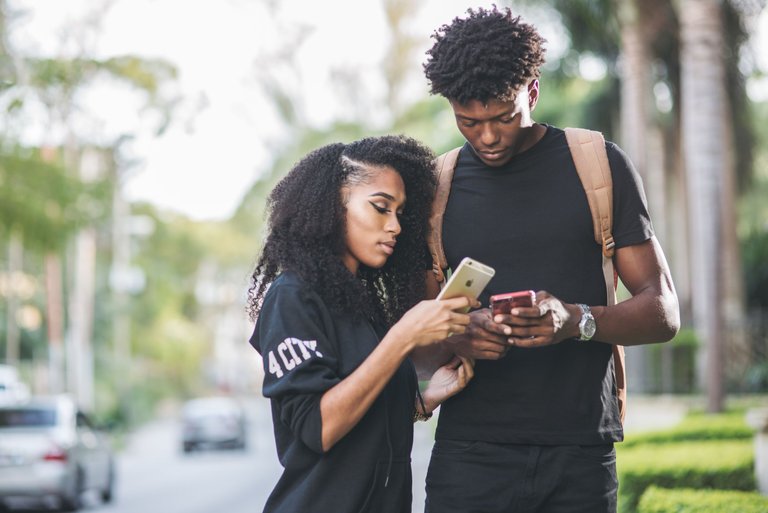 Photo by Shawn Fields from Unsplash
---
In this present age our mobile phones have become a very big part of our lives. We tend to have a lot of important information about our finances, work related things , and even large aspects of our social life on our mobile phone. For a lot of people if you have complete access to their devices you can impact their lives either positively or negatively depending on your motives. For this reason a lot of people see their phones as a no go area.

Now a responsible relationship is a different case, in a responsible relationship it is believed that both parties trust each other and won't do anything to hurt each other. So is it okay to go through each others devices?


Going through each others phone and having access to each others phone are two different things.
I believe that in a responsible relationship both partners can have access to each others devices. They plan to be together forever, they love each other, so why can't they access each others devices? But it is a thing of choice. Some people love their devices to be completely theirs and its fine.

Privacy in relationships is not something I'm a fan of. I'm that type of person who wants to know everthing about you, even the little insignificant bits. But that being said i have my limits and will not forcefully snoop into your private business. Because whether I like it or not its impossible to know everything about someone. They'll always be things that'll be known only by that person.
For this reason i believe going through your partners phone (even with their permission) is a huge no-no. I believe going through your partners phone is a sign of lack of trust. When you feel there's a need to go through your partners texts messages and chats then something is wrong. Its a sign you're insecure probably because they have been behaving weirdly or you just dont trust them. Both of which are not good for the relationship.

That being said, I believe one shouldn't hide their devices around their partner. Hiding your devices around your partner raises suspicion and could make a big deal about things that aren't. You're to be free with your partner and hiding your device makes it seem like there may be something wrong there, even if theres nothing.
In the end trust, proper communication, and understanding are the things that are required to make the relationship work.


This is my entry to this weeks hive-naija prompt. Thanks for reading, have a wonderful day.

---
---