The neoxag token

Blogging on the hive block chain has a lot of benefits. One of which is earning its native cryptocurrency called hive. A lot of you reading are already doing that by creating posts and dropping meaningful comments (for those who aren't you can always use this link to sign up). Other than hive, you also earn other tokens called hive-engine tokens. You can earn them either by making use of their tags in your post, making use of their frontend, delegating to certain accounts, adding to their liquidity pools, or using one service or the other.

There are a lot of hive-engine tokens. As I'm writing this there are currently 746 hive-engine tokens and a lot more will be created in the future. Out of those 746 tokens only a few are actually doing well. This is because a lot of them don't have Use Cases other than just buying and selling. As a result people just dump them the moment they earn them and after some time the price goes to zero because no one is interested in holding it. If you check you'll see that the hive-engine tokens that are thriving are those with actual use cases.
In this post I'll be focusing on one of the hive-engine tokens I make use of, and that is the Neoxag token.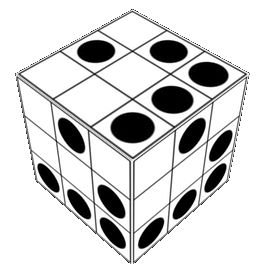 What is Neoxag?
The neoxag token is the native token of the city of Neoxian tribe which is headed by one of the honorable hive veterans called neoxian also known as Mr Dragon. The city of Neoxian is a general purpose community and accepts all forms of content. It has its own frontend Neoxian.city. You earn neoxag by either posting from the city of Neoxian frontend, adding the neoxian tag to your posts, delegating hive power to @neoxiancityvb, providing liquidity in the swap.hive neoxag liquidity pool, or you could just buy them from the various hive-engine exchanges (beeswap, leodex, tribaldex, e.t.c)

Usecases for neoxag
The neoxag token has other Use Cases other than the fact that it can be traded very easily (it always has liquidity).
Firstly one can stake neoxag and earn neoxag curation rewards by voting on posts in the city of Neoxian community, or those with the neoxian tag. If you don't have time to curate you could delegate to @neoxiancityvb or follow its curation trail. Do note that it takes 13 weeks to unstake neoxag.

One can get a 100% vote from the Neoxian city voting bot @neoxiancityvb [32,000+ effective hive power currently]. To get the vote all you have to do is send 1000 neoxag (worth 1.07 hive) with your post link in memo to @neoxiancityvb and it'll give you its 100% vote. Usually around 700 neoxag is enough to get its vote, but I usually send 1000 neoxag just in case, as it'll refund my neoxag if what I send is above its voting power. Also if you catch the bot at 100% voting power you get a 20% discount.

Also, one can create a new hive account using neoxag. All you have to do is go to the neoxian.city frontend and click on sign up. You'll be given the option to create an account using either 2 hive or even cheaper, 1500 neoxag. It's easy and does not require any kyc.


You can also promote your post on the neoxian.city frontend. To do this all you have to do is click the three dots beside your post and select the promote option. The neoxag used to promote your post is burnt, which helps to increase the scarcity of neoxag and could help raise the price.

The neoxag tokens is one of the hive-engine tokens I make use of and don't sell because of its various use cases. I've been accumulating it for a while now, and will continue to do so. Who knows what the price could be in the future when hive goes mainstream.
All images are a property of the city of Neoxian

N/B:
This post is not financial advice. Please do your own research before buying into any token
Posted Using LeoFinance Beta
---
---