Thinking of the dip
I've been reading various posts on leofinance, and looking at the price of everything dropping for the last couple of days, but for some reason I was still in denial. I'd been restraining myself from looking at my portfolio, but I finally caved In and looked. And to be honest I kind of wish I didn't.
---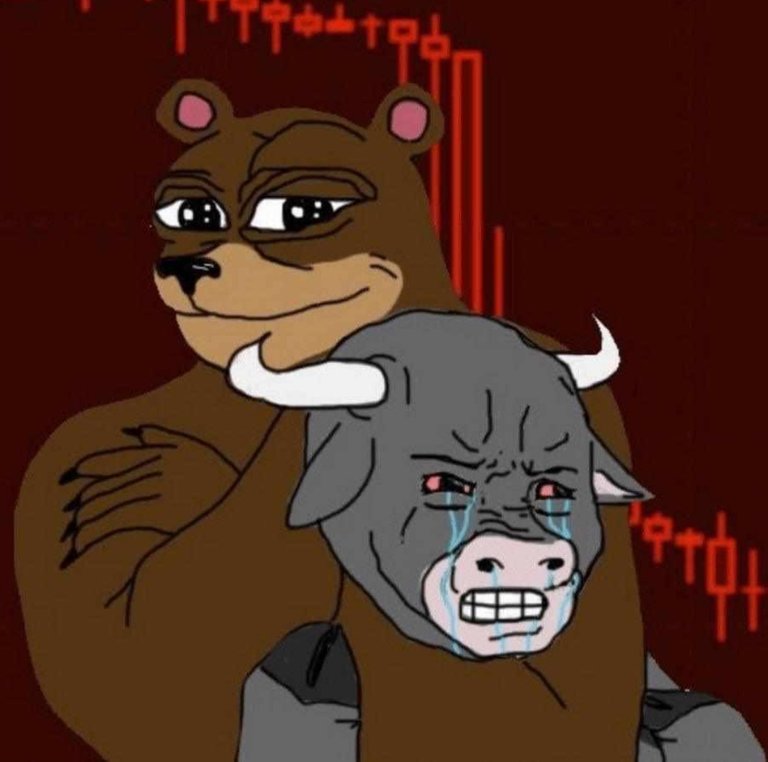 source
---
It's quite obvious the bears are winning at the moment and it's looking like a crypto winter.All we can do is watch and keep buying dips hoping that it stops falling. We only lose if we withdraw, so unless it's a dire emergency I've decided I'm just going to continue accumulating and staking. Probably do some extra offline work as well to make a few bucks.

During major dips I always have this fear that it's the end of crypto and time and time again crypto bounces back. But every single time it happens, at that point in time the thought of "what if this time it actually dies for good? What if this time it goes to zero? What if this is the end? These thoughts go round my head fueled by the fud from the general public. To calm myself down I resort to looking at funny memes to laugh the pain away, while also focusing on something else.

No one knows the future, but one just has to keep remaining hopeful, and go with how things have happened in the past. In the past crypto has dipped and recovered, so we just have to keep the faith.
For those of us who strongly believe in crypto, this is just discount shopping. It's the best time to bag the right coins. Like they say, millionaires and billionaires are made during the dip. Stay strong guys, we will get through this.

Fun fact: the meme is from the major dip in 2018. We're still here so there's still hope.
Posted Using LeoFinance Beta
---
---