[ENG-TR] Alaçatı Bazaar —||— Alaçatı Çarşı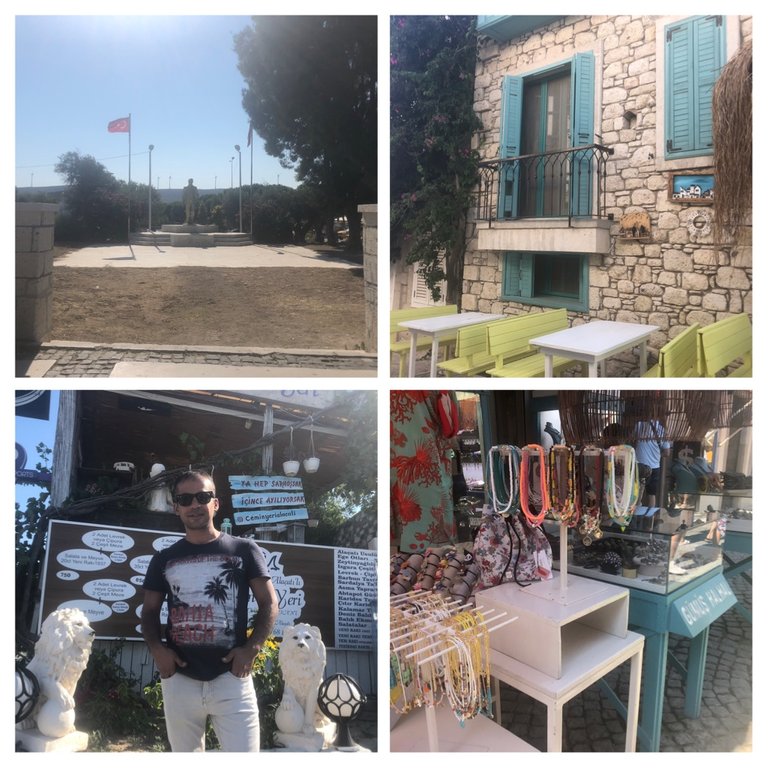 Hi guys! Today is Saturday. We call Saturday crazy Saturday here. Because today is the first holiday of the week and everyone will be off the next day, so they have fun until late at night. Late entertainment is given to the frenzy. :)) I wish everyone a crazy, fun and full day. Today, I will tell you about Alaçatı Bazaar, where madness and entertainment are experienced in the highest doses. You will not see any madness in the part I described, because I went in a quiet time of the day to be able to photograph comfortably. The picture I'm going to draw about this place will be more cute. :))

Selam millet! Bugün Cumartesi. Biz burda Cumartesi için çılgın Cumartesi deriz. Çünkü bugün haftanın ilk tatil günü ve herkes ertesi gün de izinli olacağı için gece geç saatlere kadar eğlenir. Geç saatlere varan eğlenceler, çılgınlığa verilir. :)) Herkese çılgın, eğlenceli ve dolu dolu bir gün diliyorum. Ben size bugün, çılgınlığın ve eğlencenin en yüksek dozlarda yaşandığı, Alaçatı Çarşı'yı anlatacağım. Benim anlattığım kısımda bir çılgınlık göremeyeceksiniz, çünkü rahat fotoğraflama yapabilmek için gündüz, sakin bir zamanında gittim. Benim burasıyla ilgili çizeceğim tablo, daha çok, tatlış olacak. :))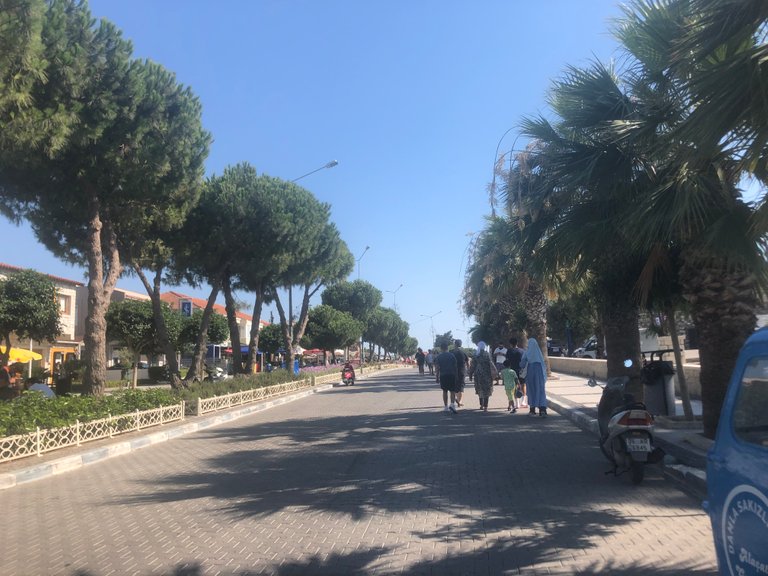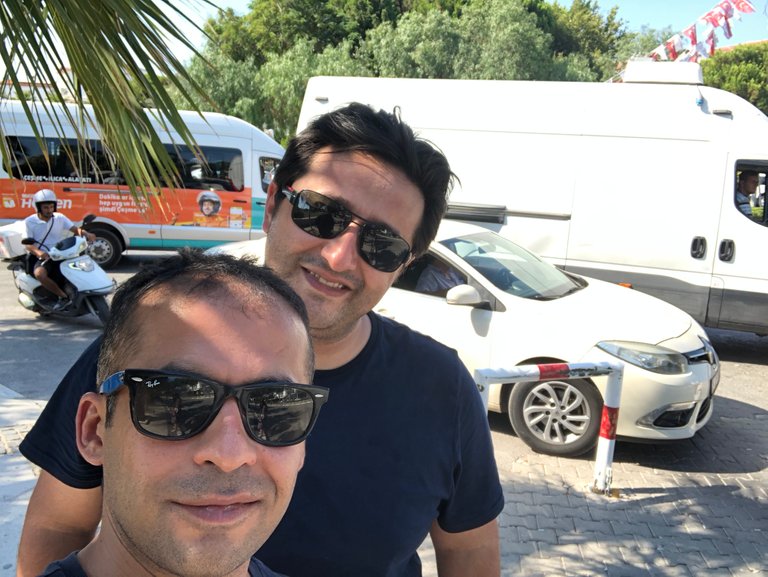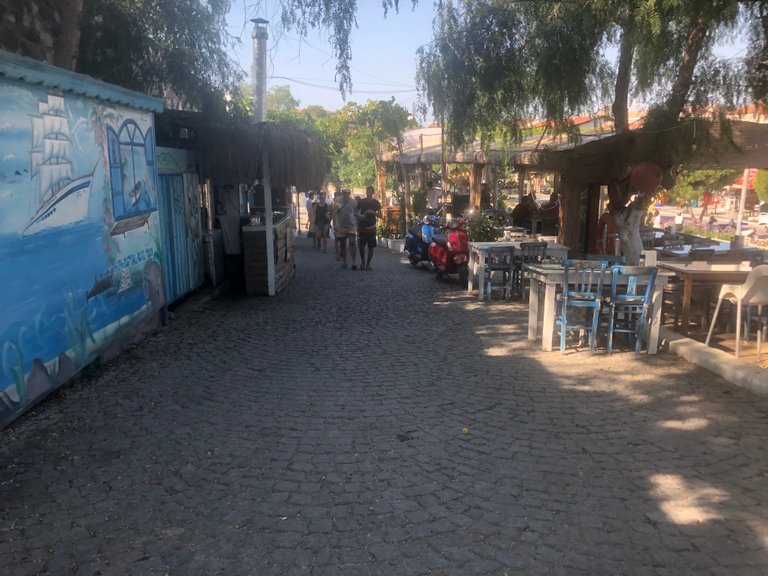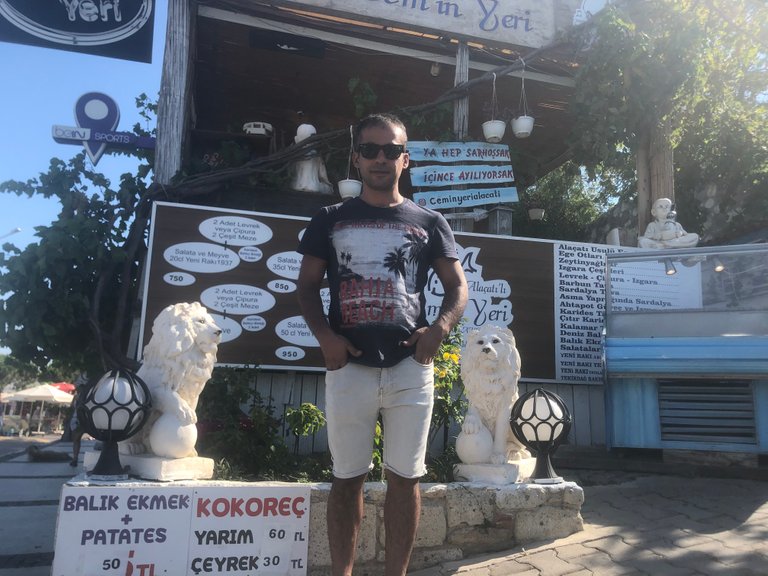 I have a guest. I host guests all summer long. This was also the case in Samsun. Because I love it. It makes me feel valued when my friends and relatives come to visit me or visit me when they come to my place. If someone wants to see you, you mean something to them. Maybe this is my wishful thinking. :)) This time my guest is from Istanbul. My friend is staying with me for a few days. I took him to Alaçatı because I wanted to show him around. Haven't seen this place before. When he saw it, he was amazed by the feeling that I had when I saw it for the first time. Alaçatı Çarşı is a wonderful place that many people visit throughout the year, people insist on coming, and sometimes a group of people as crowded as the population of a city walks in its streets. In fact, this is one of the biggest factors that attract people here. Like the saying "Money attracts money", people attract people. :))

Gene misafirim var. Yaz boyu sürekli misafir ağırlarım. Bu Samsun'da da böyleydi. Çünkü bunu seviyorum. Arkadaşlarımın ve akrabalarımın beni ziyaret etmeleri veya gezmek için benim olduğum yere geldiklerinde, bana da uğramaları beni değerli hissettiriyor. Birileri sizi görmek istiyorlarsa, onlar için bir anlam ifade ediyorsunuz demektir. Belki de bu benim Hüsn-ü kuruntumdur. :)) Bu seferki misafirim, İstanbul'dan. Birkaç gündür arkadaşım bende kalıyor. Onu gezdirmek istediğim için Alaçatı'ya götürdüm. Daha önce burayı görmemiş. Gördüğünde, benim de ilk gördüğümde yaşadığım duyguyu yaşayıp hayran kaldı. Alaçatı Çarşı yıl içerisinde, bir çok insanın ziyaret ettiği, insanları ısrarla geldiği ve bazen, sokaklarında bir şehrin nüfusu kadar kalabalık bir insan grubunun yürüdüğü harika bir yer. Aslında insanları buraya çeken en büyük etkenlerden birisi de bu. "Para, parayı çeker" sözü misali insan da insanı çekiyor. :))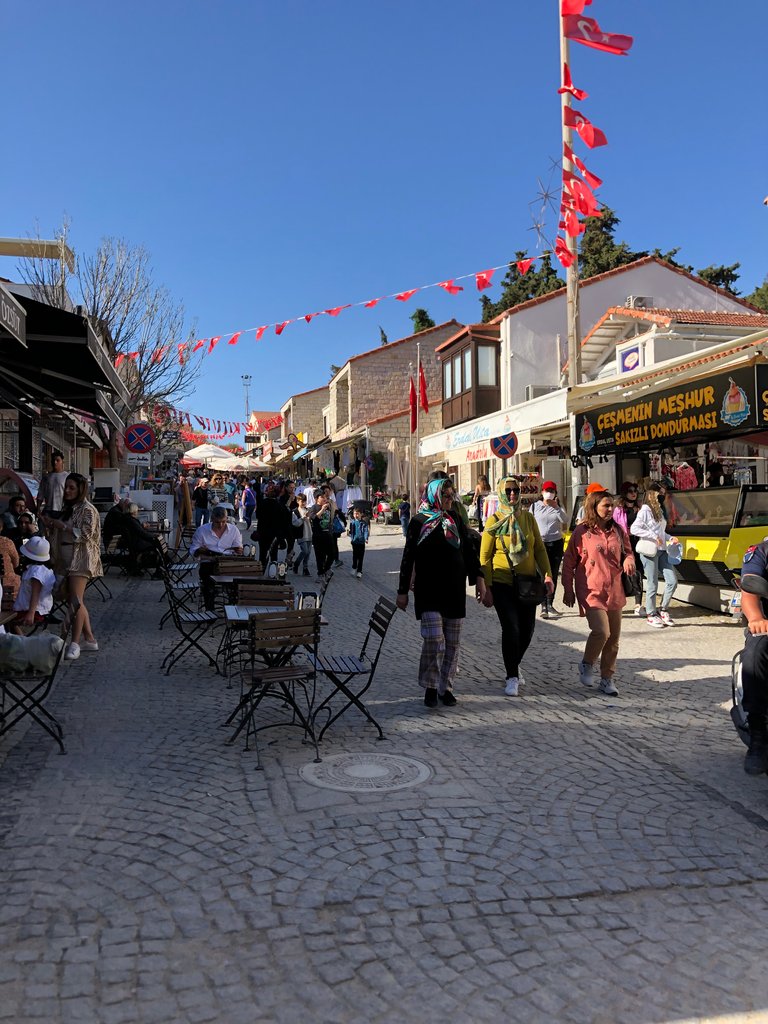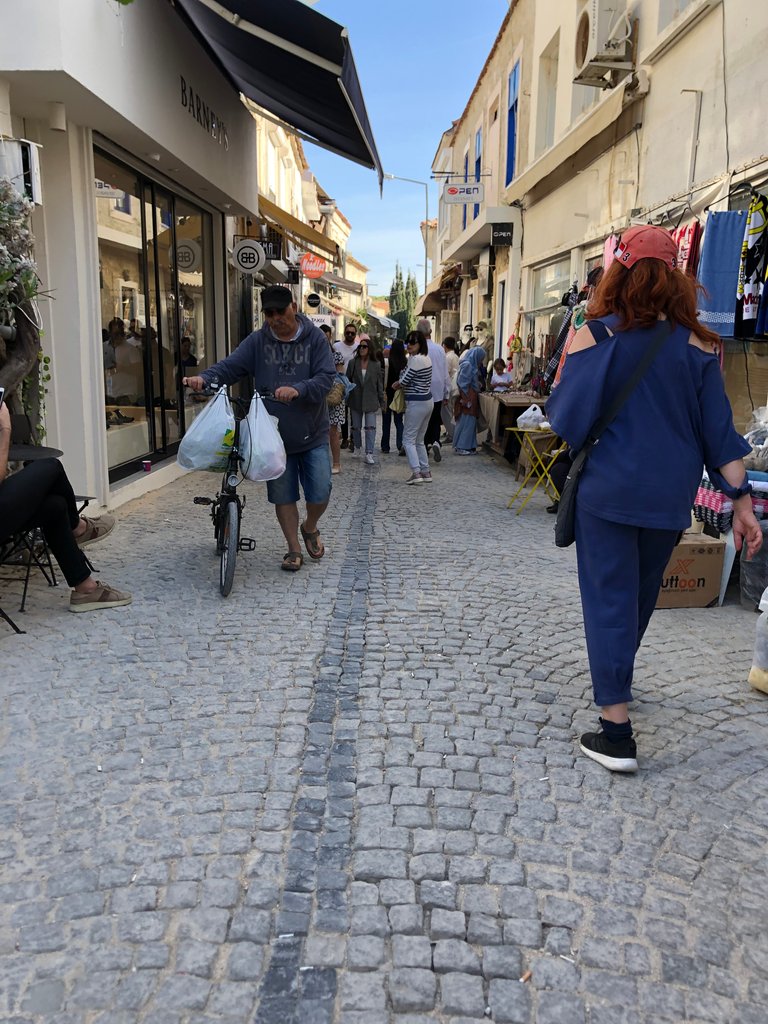 The place where we enter the bazaar is the most known and used of several entrances here. For this entry, it is also called the "mills side". Because the road to the windmills that I described earlier is at this entrance. After passing the entrance of the road leading to the mills, peddlers will be the first to welcome you. From here, on the road that gradually narrows, businesses that sell jewelry and souvenirs, which I call "jewelry-clasp vendors", start. Here, there are symbolic gift items related to Alaçatı. They sell wall clocks, wall decorations, trinkets, magnets, and many more.

Bizim çarşıya girdiğimiz yer, buranın birkaç girişinden, en çok bilineni ve kullanılanı. Bu giriş için, "değirmenler tarafı" da denir. Çünkü, daha önce anlattığım yel değirmenlerine çıkan yol, bu girişte. Değirmenlere çıkan yolun girişini geçtikten sonra, sizi ilk karşılayacak olanlar, seyyar satıcılar olacak. Buradan sonra yavaş yavaş daralan yol üzerinde, benim "takı-tokacılar" dediğim, takı ve hediyelik eşya satan iş yerleri başlıyor. Burada, Alaçatı ile ilgili sembolik hediye eşyaları var. Bunlar, duvar saatleri, duvar süsleri, biblolar, magnetler ve bunlara benzer bir sürü eşya satıyorlar.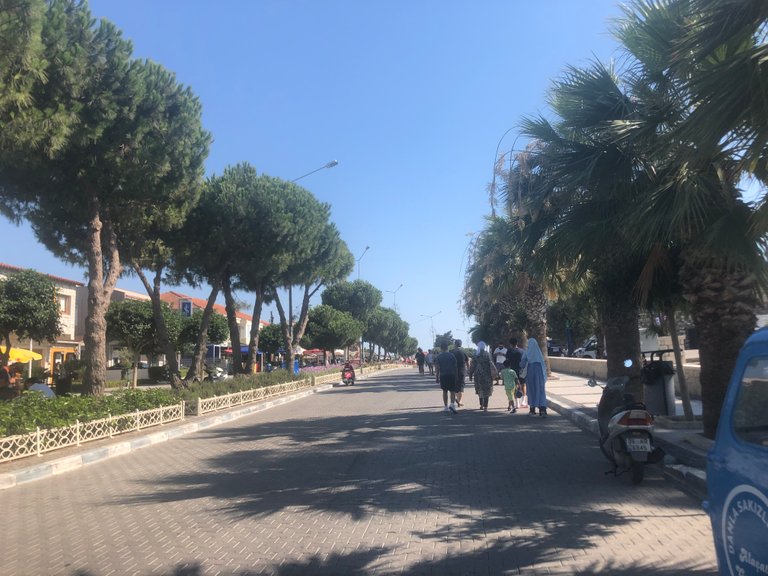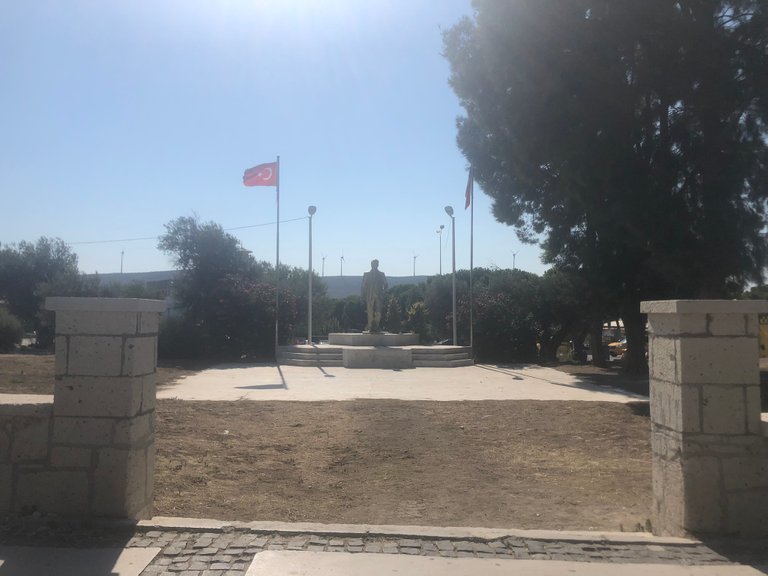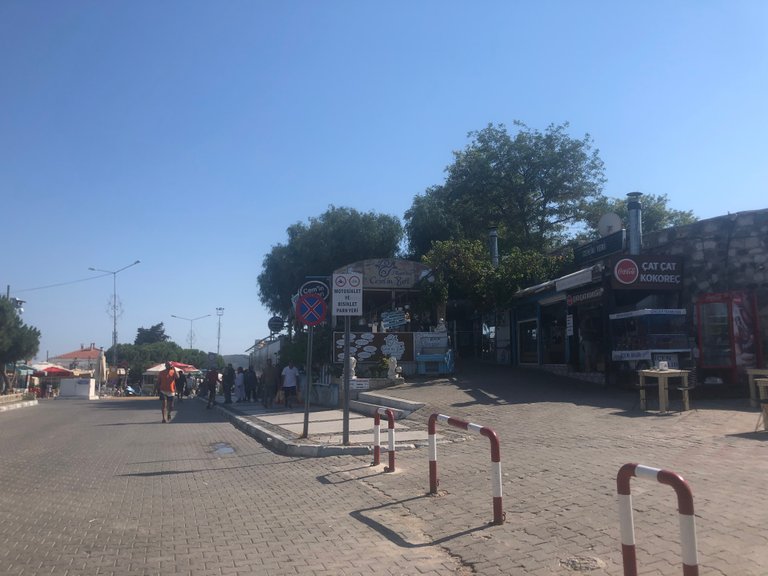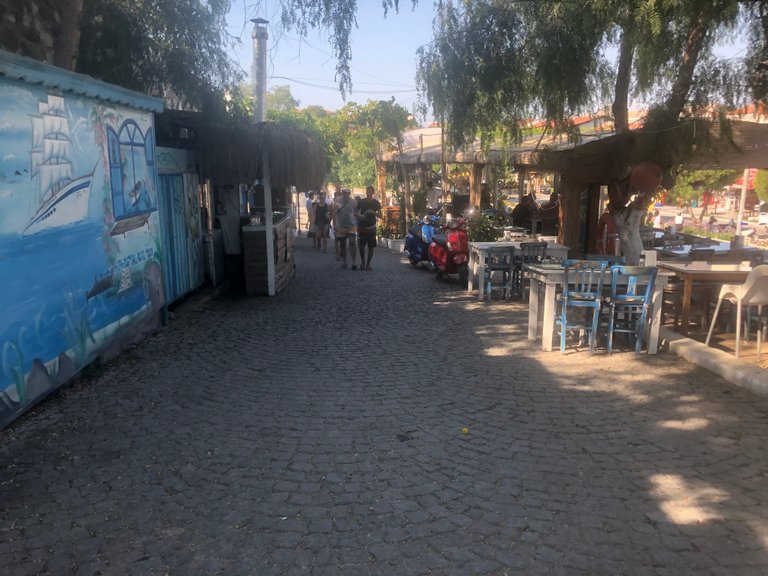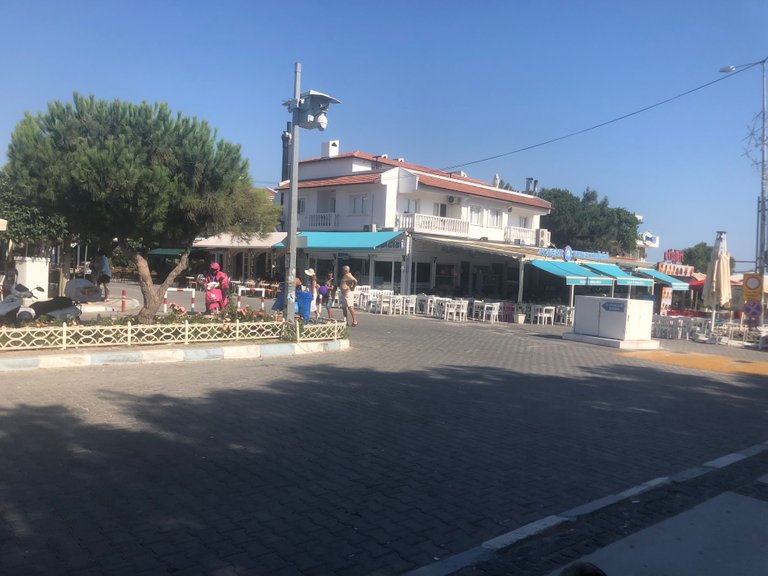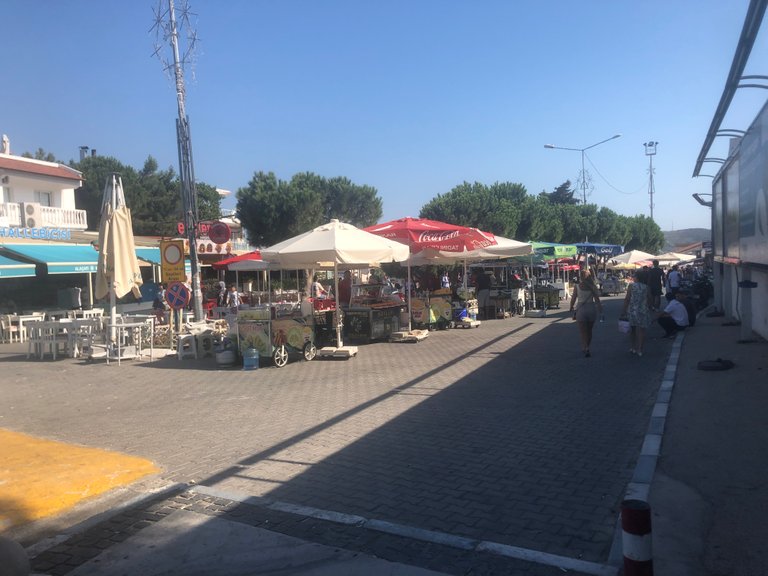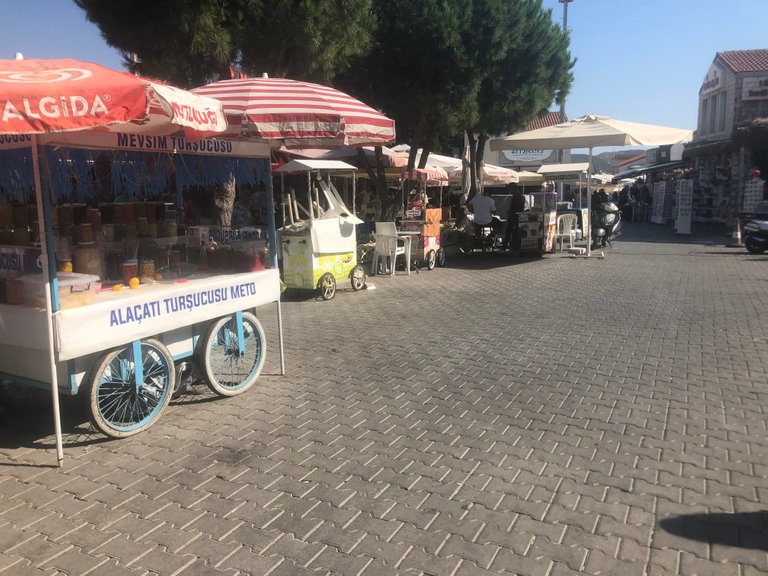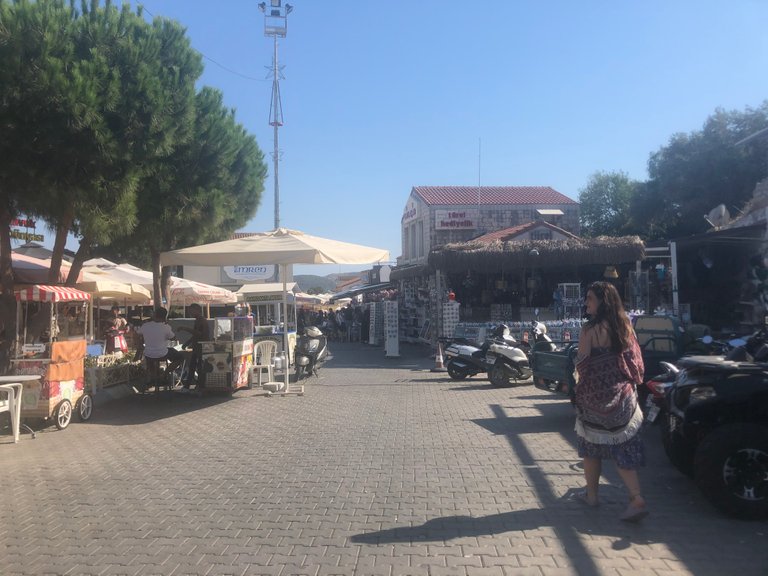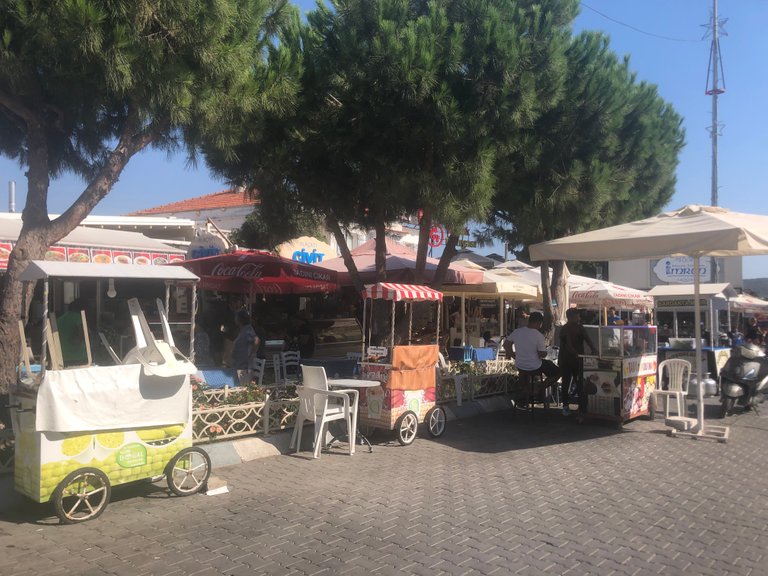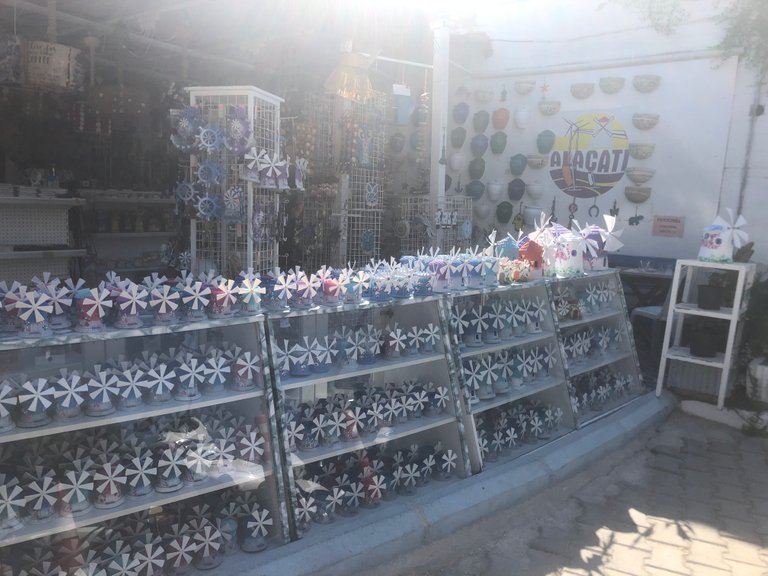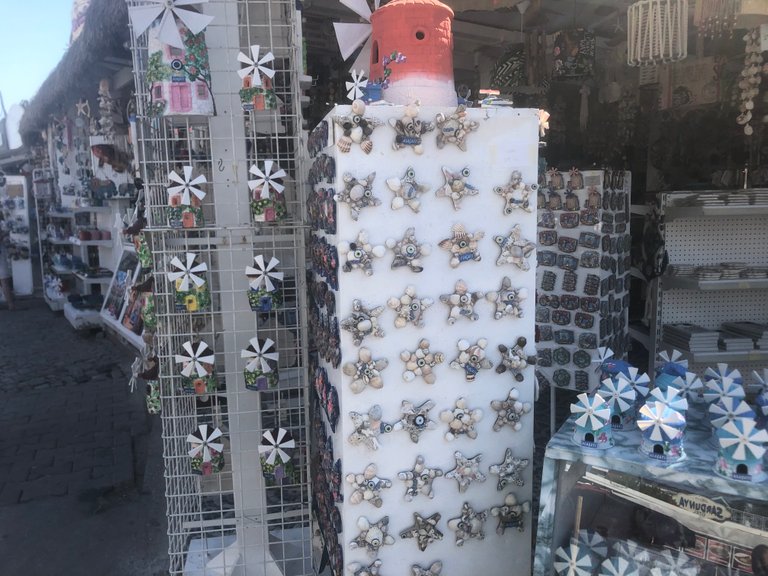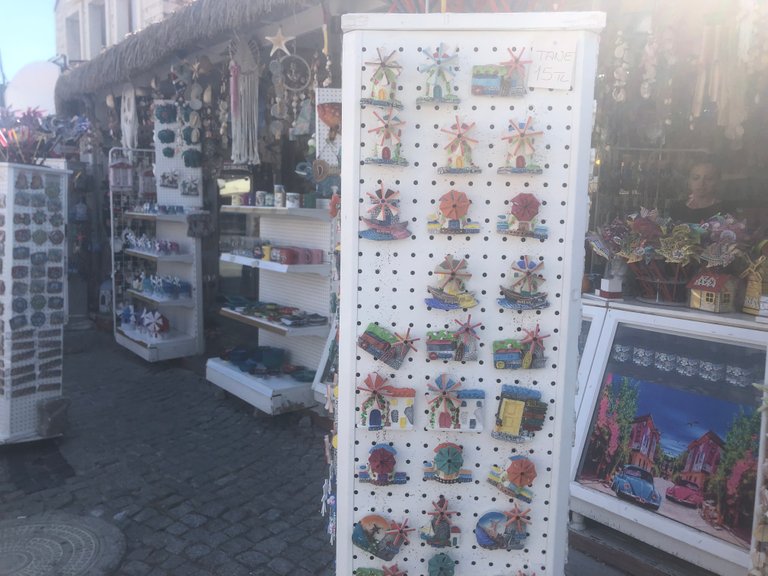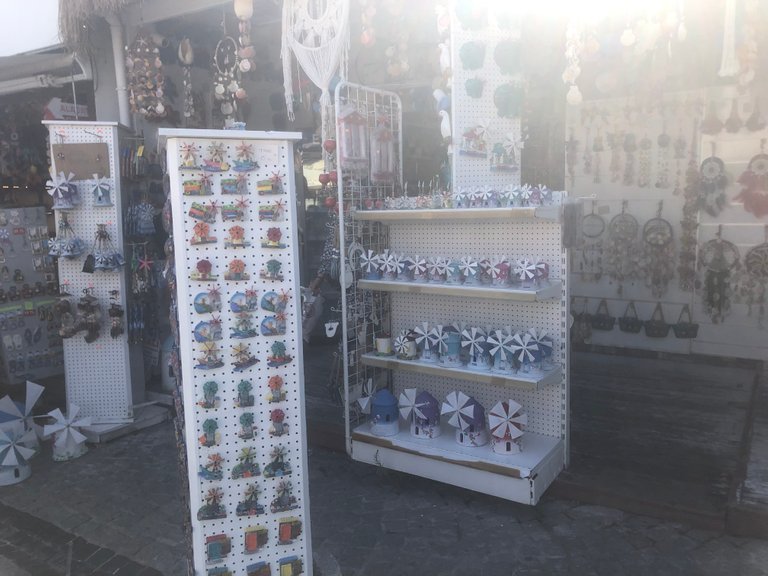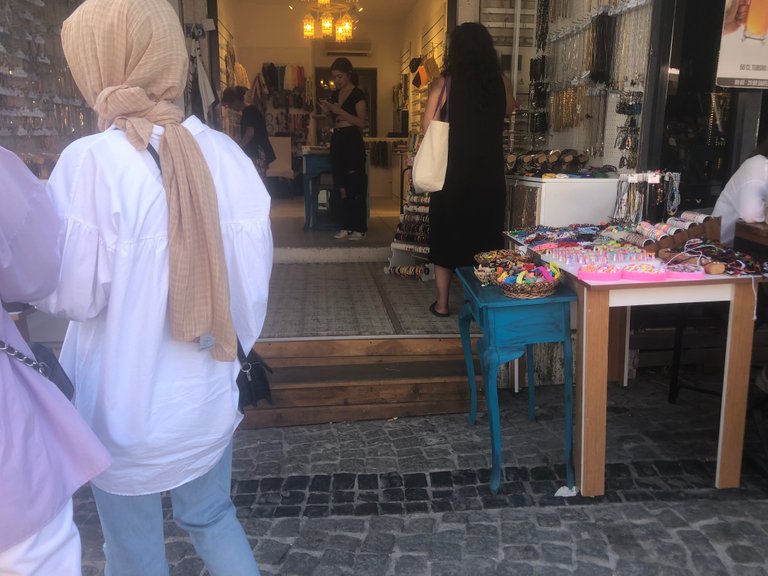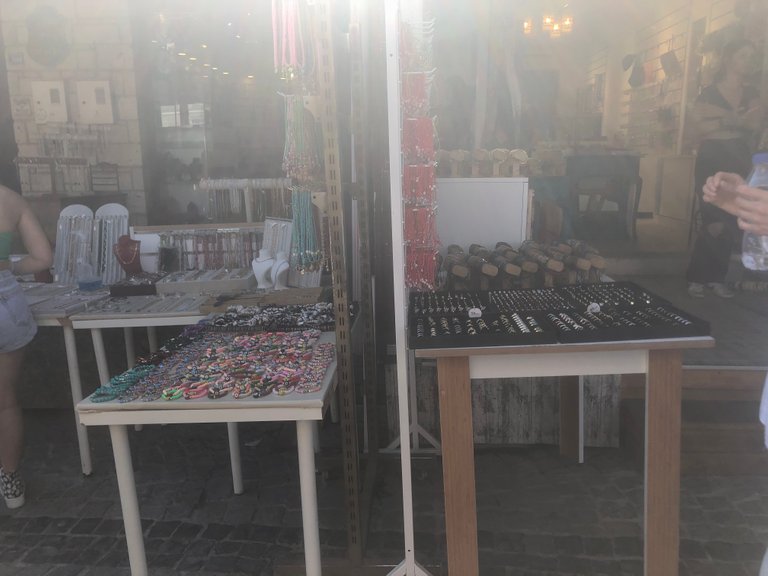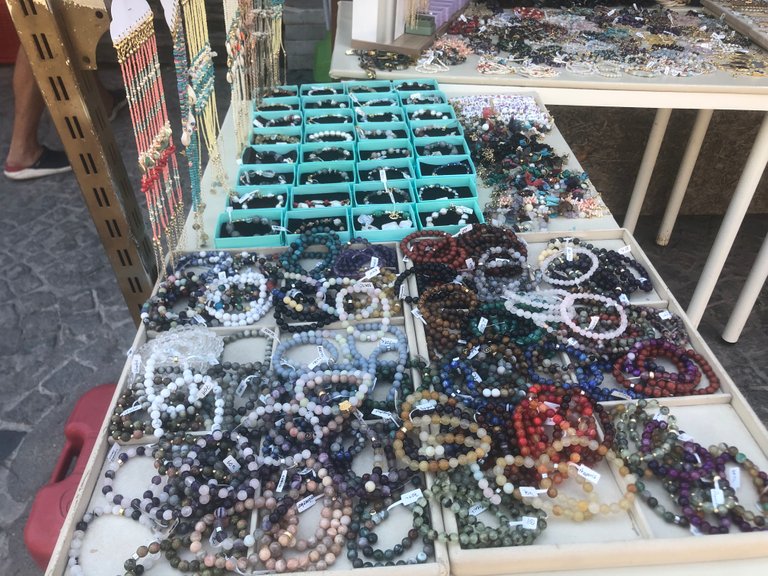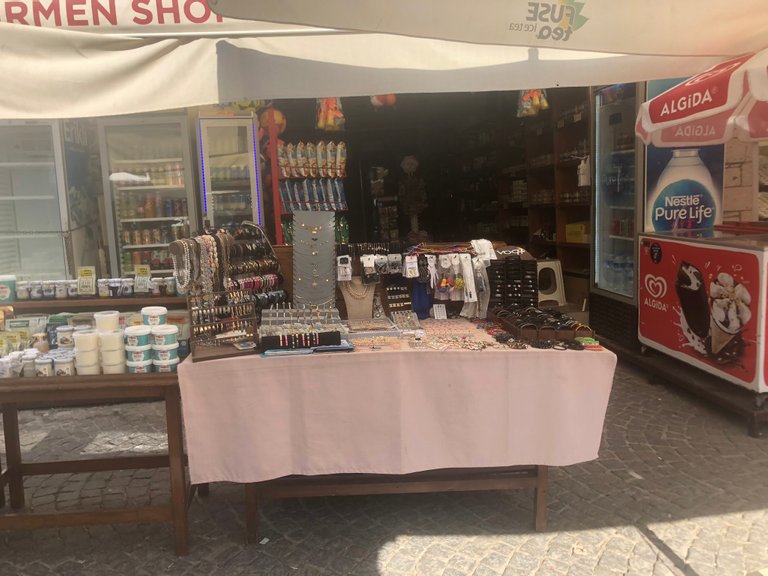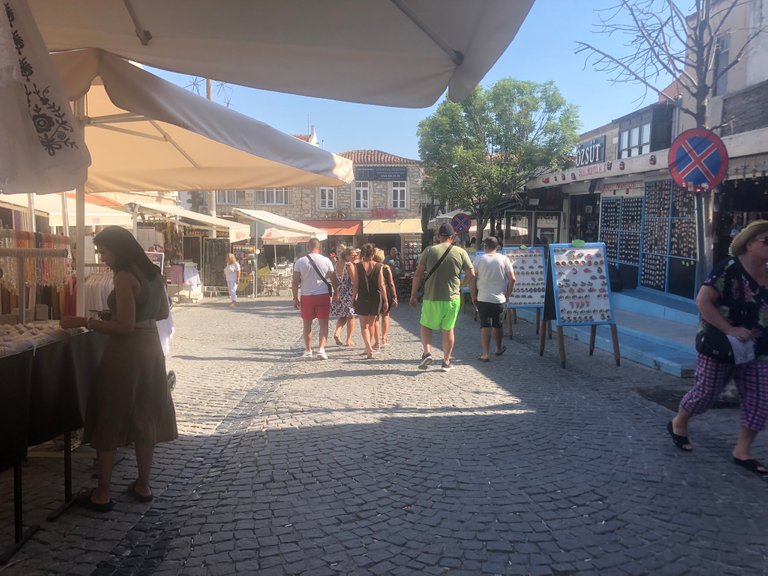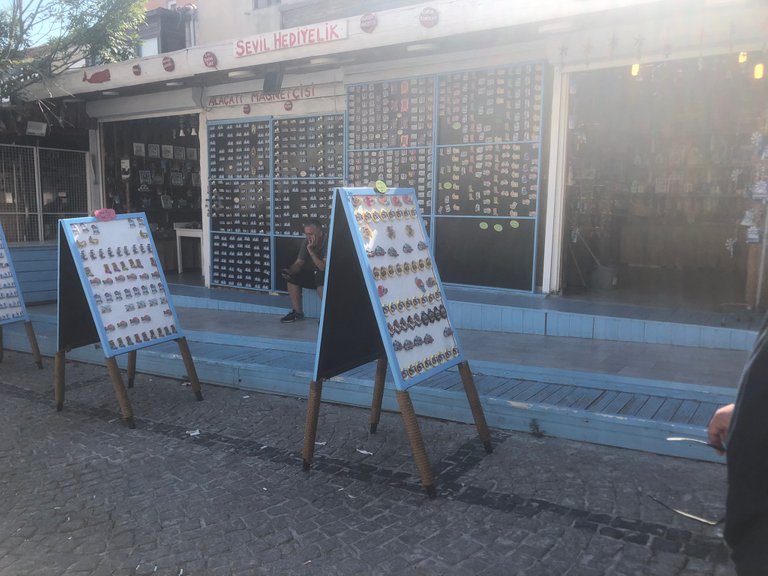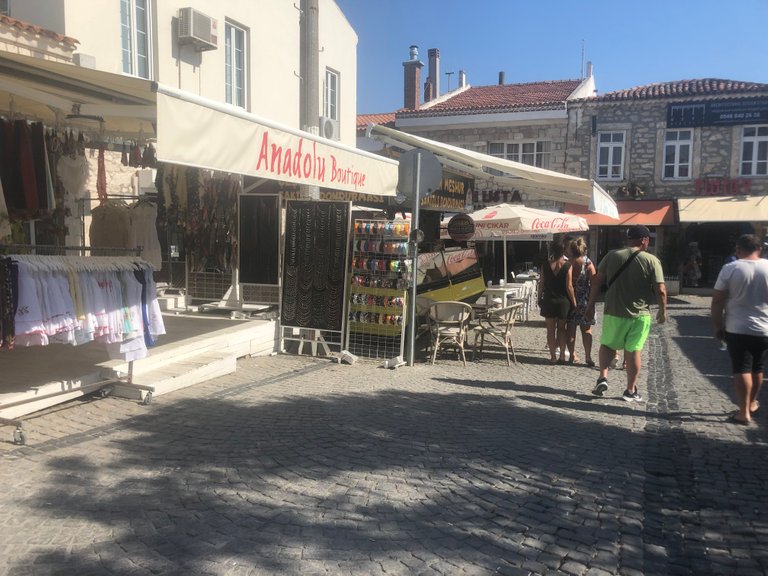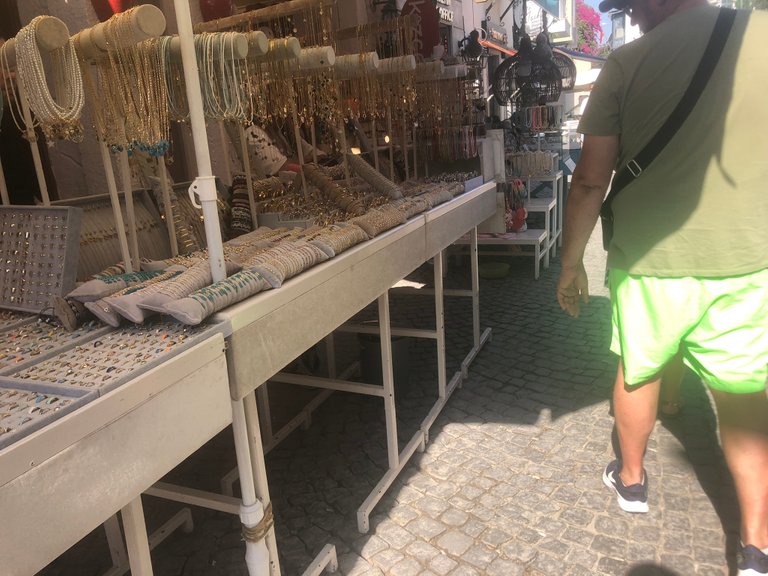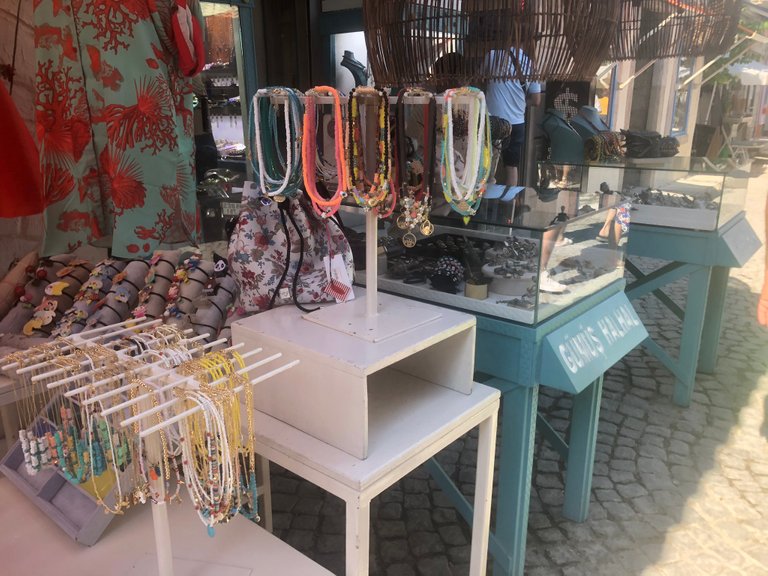 On the narrow and narrow road going down from here, businesses selling hats and clothes start. Many of the items these businesses sell are displayed on the stalls set up on the road. In order to attract people's attention, the most beautiful and eye-catching items are displayed on the stalls on the road, while there are fewer items and safes in the inner parts of the workplaces. This method is very accurate, because it is really interesting. After the clothes and hat shops here, ice cream shops, restaurants, patisseries, bars and cafes begin.

Burdan sonra aşağı inen ve daralan yol üzerinde, şapka ve kıyafet satan iş yerleri başlıyor. Bu iş yerlerinin, sattıkları eşyaların bir çoğu yol üzerine kurulan tezgahlarda sergileniyor. İnsanların dikkatlerini çekmek için en güzel ve göz alıcı eşyalar, yol üzerindeki tezgahlarda sergilenirken, iş yerlerinin iç taraflarında bulunan kısımlarında, kasa ve daha az eşya bulunuyor. Bu yöntem çok doğru, çünkü bu gerçekten ilgi çekici. Buradaki kıyafet ve şapkacılardan sonra, dondurmacılar, lokantalar, barlar ve kafeler başlıyor.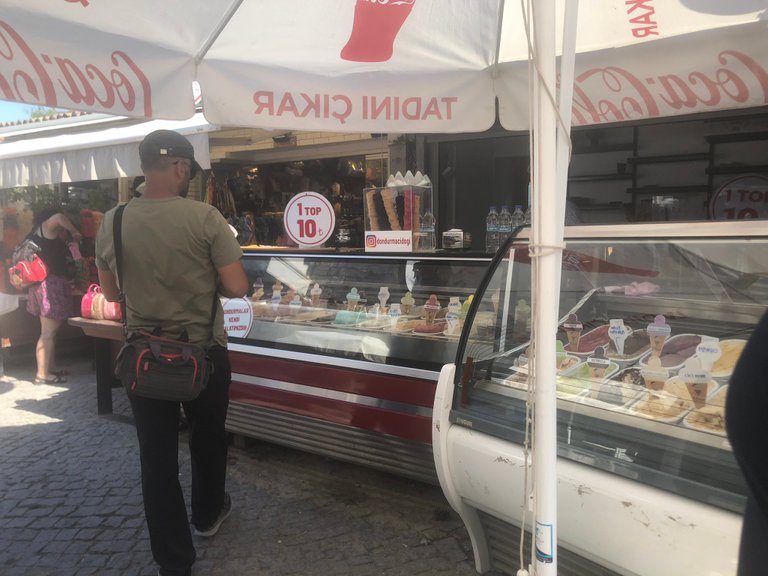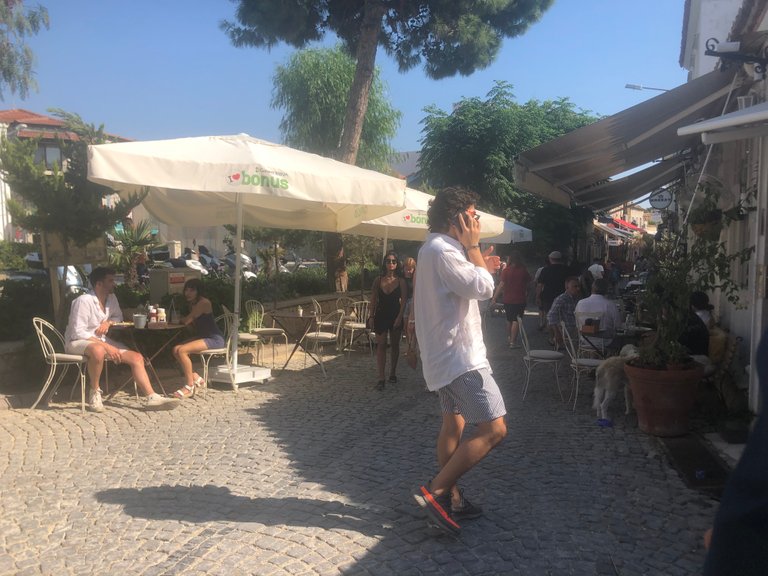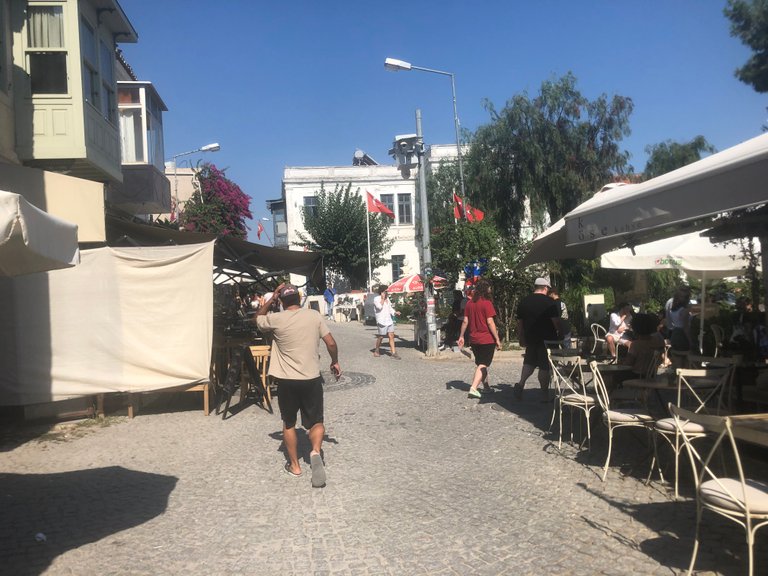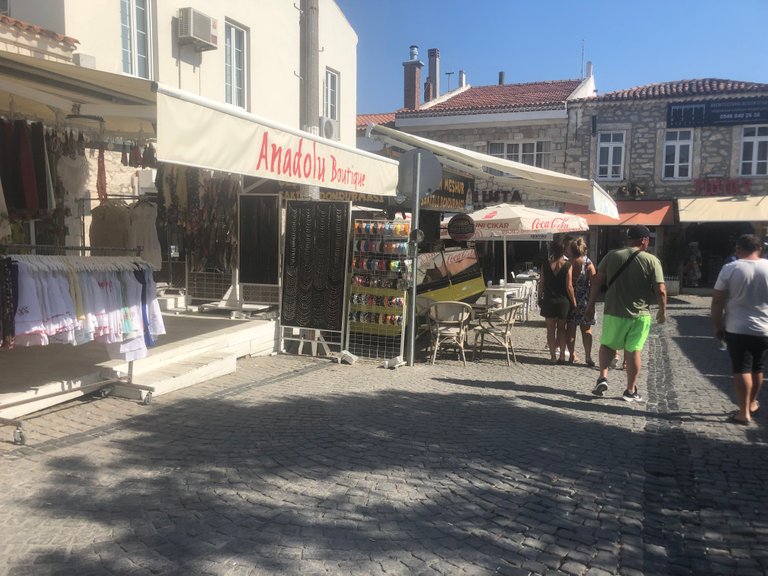 There are a lot of side streets left and right, big and small. In one of these side streets, there are wooden benches lined up in the middle of the road. These stalls were empty when we went. Towards the evening, all of them are opened one by one and souvenirs and jewelry are sold. The benches, where the products of jewelry-claspers are displayed side by side, have a colorful appearance with the led lights on them.

Burada sağlı sollu, irili ufaklı, bir sürü ara sokak var. Bu ara sokaklardan birisinde, yolun ortasına dizilmiş, ahşap tezgahlar var. Bu tezgahlar, biz gittiğimizde boştu. Akşama doğru, hepsi teker teker açılıp, hediyelik eşya ve takılar satılıyor. Yan yana dizilmiş takı-tokacıların ürünlerinin sergilendiği tezgahların, üzerlerinde yanan led ışıklarla birlikte, rengarenk bir görünümü oluyor.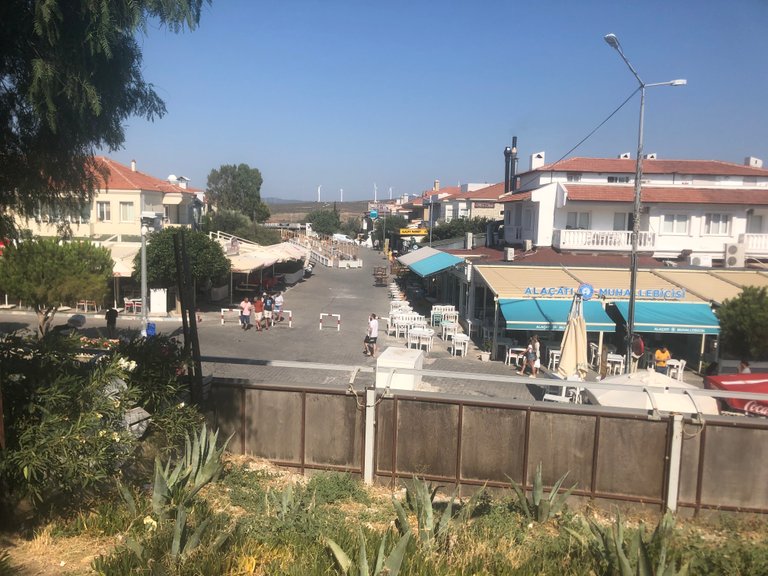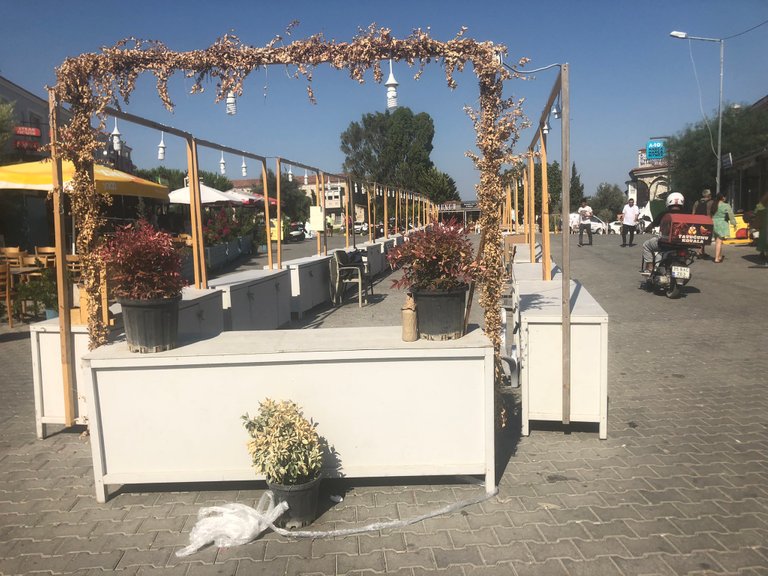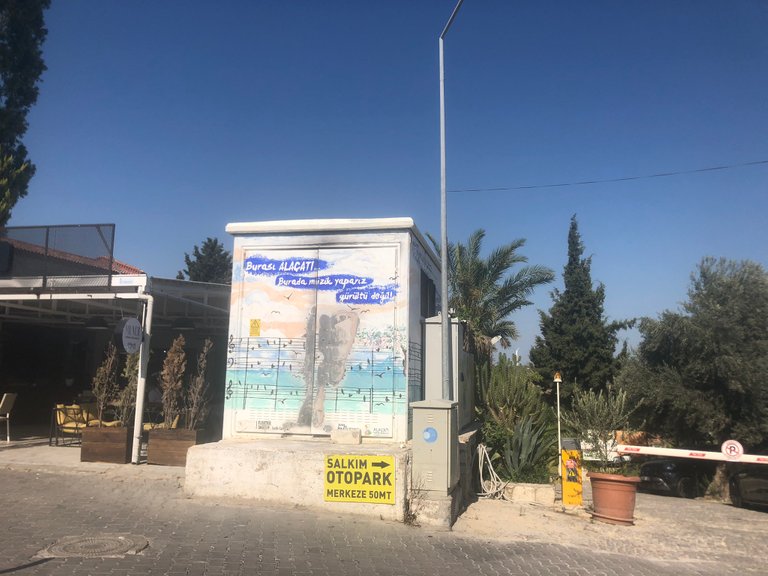 Vehicles are not allowed in Alaçatı Bazaar. The streets are already very narrow and only wide enough for a car to fit in. In fact, some of its streets are narrow enough for two people to walk side by side. Most of the buildings here are from old stone houses. These are said to be Greek houses. No matter how they are named, these buildings and these little roads made of paving stones look very beautiful and sweet. Of course, none of the buildings here are used as houses. All business. Restaurants, bars, patisseries, boutique clothes shops, opticians, hotel, taverns, especially pubs…

Alaçatı Çarşı'ya araç girişi yasak. Zaten sokaklar çok dar ve ancak bir arabanın sığabileceği genişlikte. Hatta bazı sokakları, sade iki kişinin yan yana yürüyebileceği kadar dar. Buradaki binaların çoğu, eski taş evlerden. Bunların Rum evleri olduğu söyleniyor. Her nasıl isimlendiriliyor olursa olsun, bu binalar ve gene taşlar döşenerek yapılmış bu küçük yollar, çok güzel ve tatlı görünüyor. Tabii ki buradaki binalardan hiç birisi ev olarak kullanılmıyor. Hepsi işletme. Lokantalar, barlar, pastaneler, butik kıyafetçiler, gözlükçüler, oteller, meyhaneler, en çok da meyhaneler…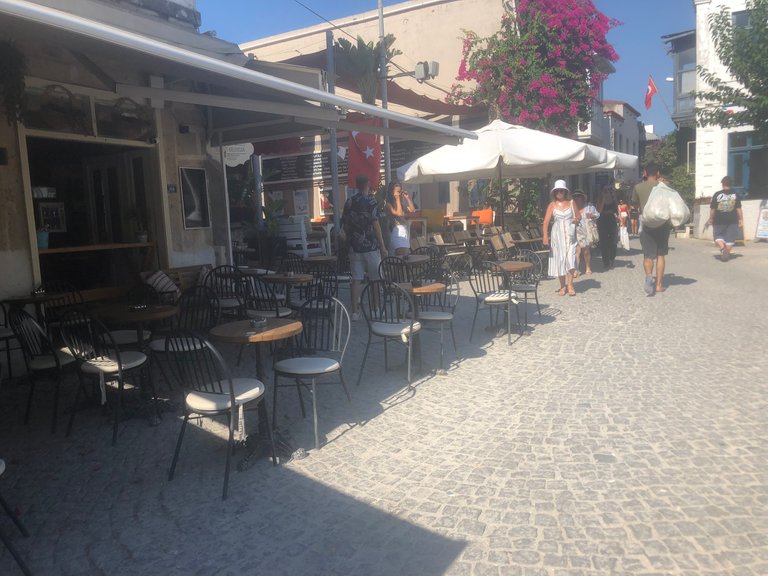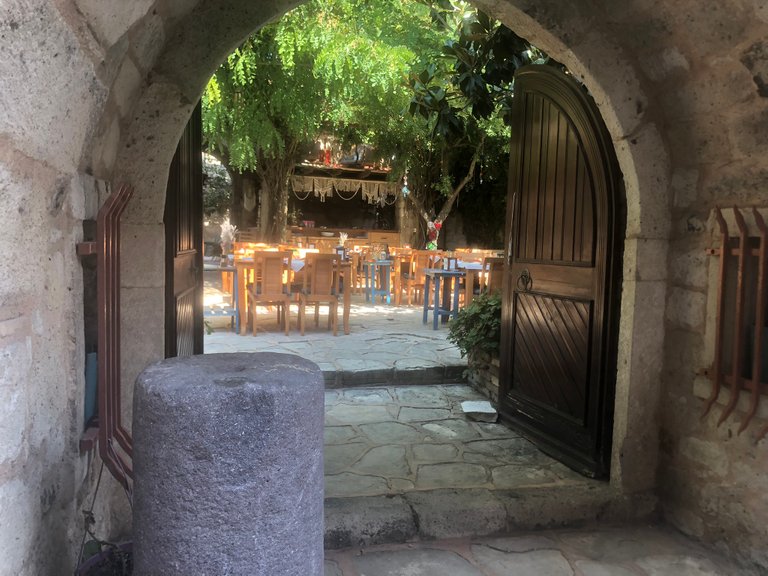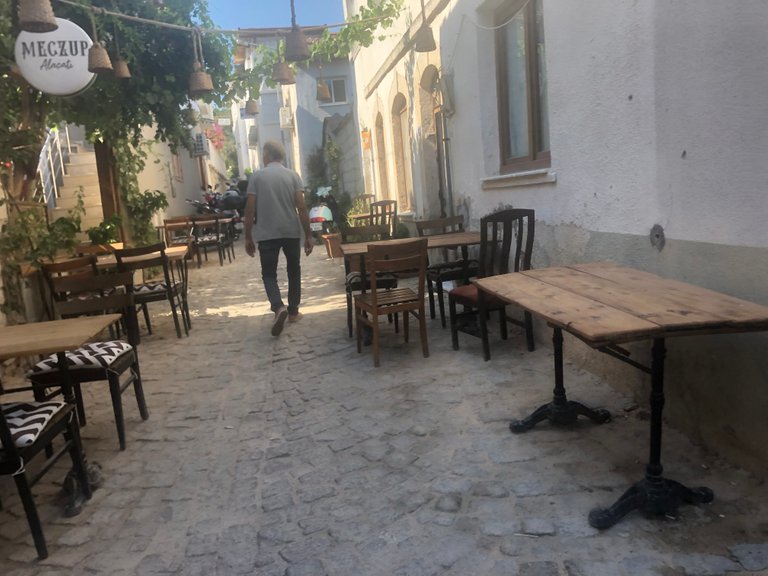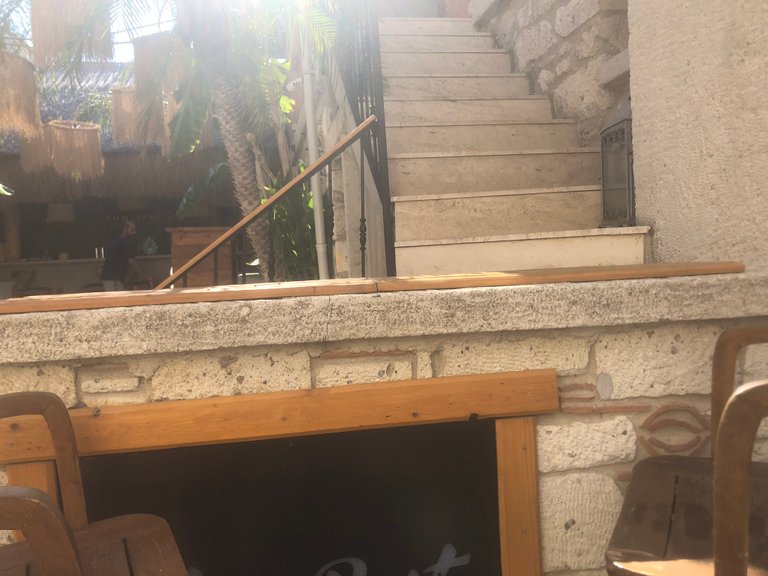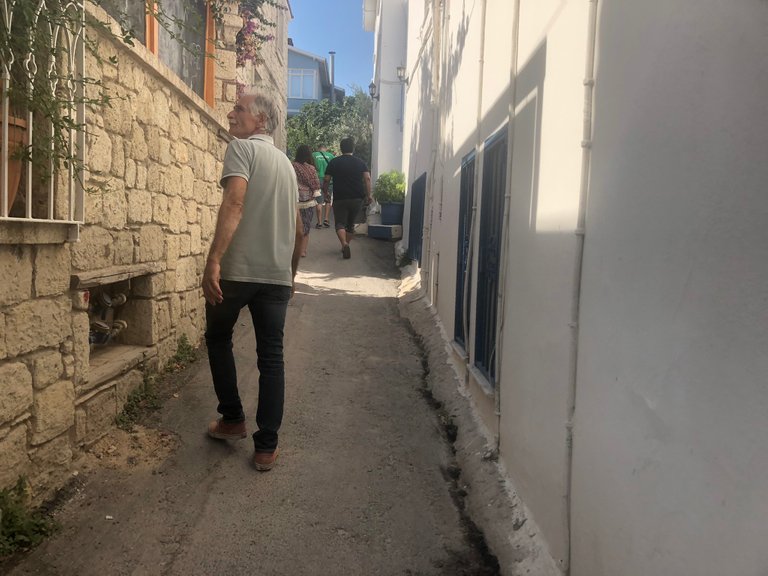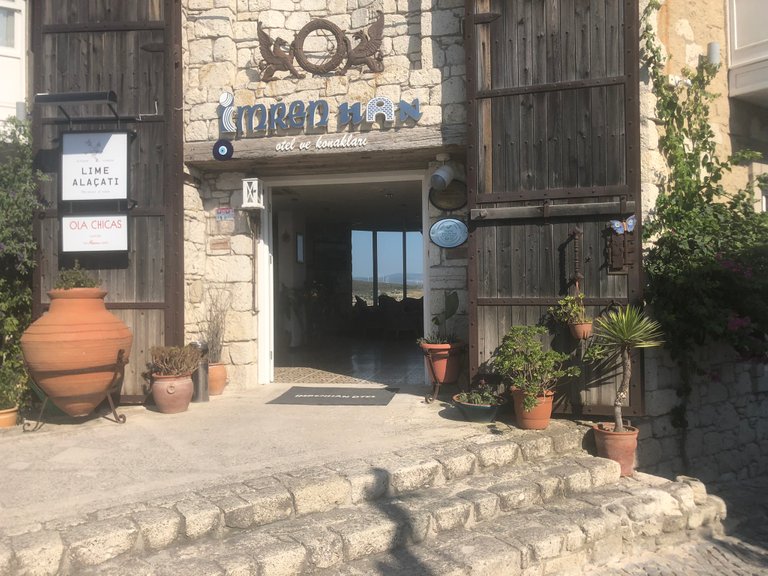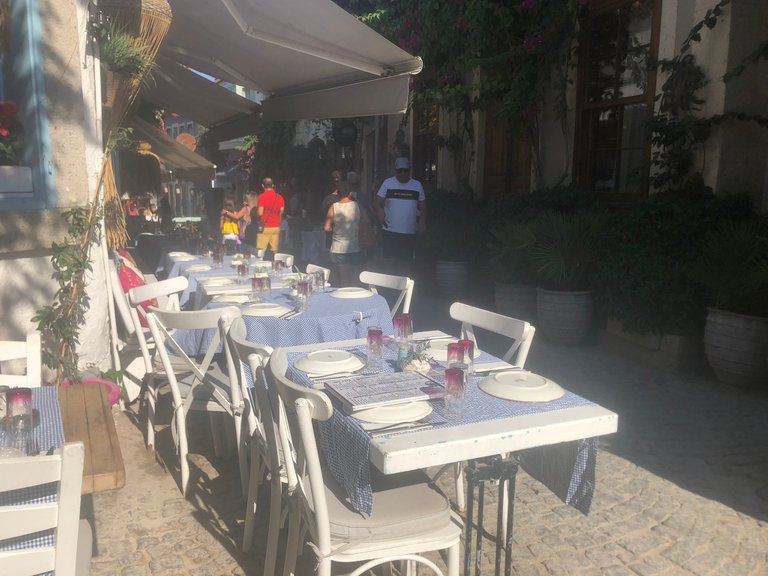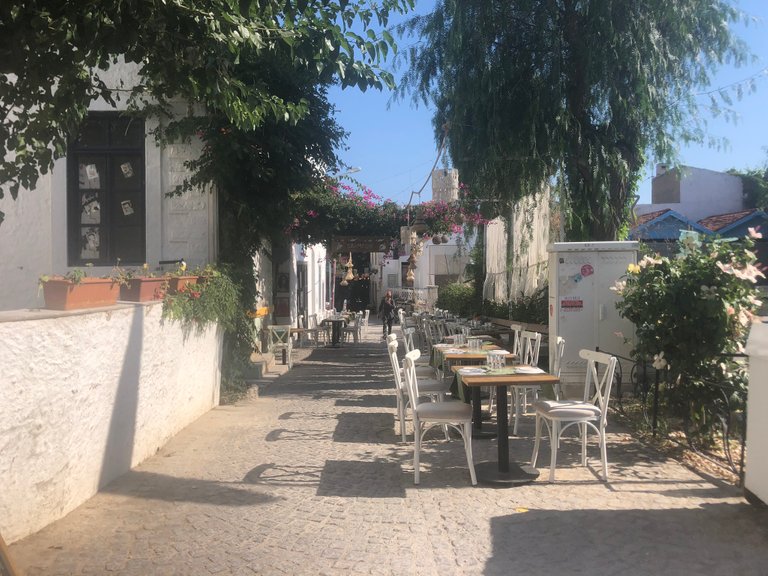 It is intertwined, a lot of side streets and all these streets are full of businesses. Because of that, business owners are trying to attract attention. Everyone is trying a different method. I photographed a few of them that I found interesting. Alaçatı Çarşı is actually an interesting place from beginning to end. And it's huge. These streets join together and connect to the area called Hacı Memiş. If I get a chance to go one day, I will tell about Hacı Memiş. For now, I wish everyone a happy weekend.

İç içe geçmiş, bir sürü ara sokak ve bu sokakların tamamı ilşletmelerle dolu. Öyle olduğu için işletme sahipleri, dikkat çekmeye çalışıyor. Herkes farklı bir yöntem deniyor. Bunlardan ilginç gördüğüm birkaç tanesini fotoğrafladım. Alaçatı Çarşı, aslında baştan sona ilginç bir yer. Ve çok büyük. Bu sokaklar birleşerek, Hacı Memiş denilen bölgeye kadar bağlanıyor. Bir gün gitmek nasip olursa, Hacı Memiş'i de anlatacağım. Şimdilik herkese mutlu hafta sonları diliyorum.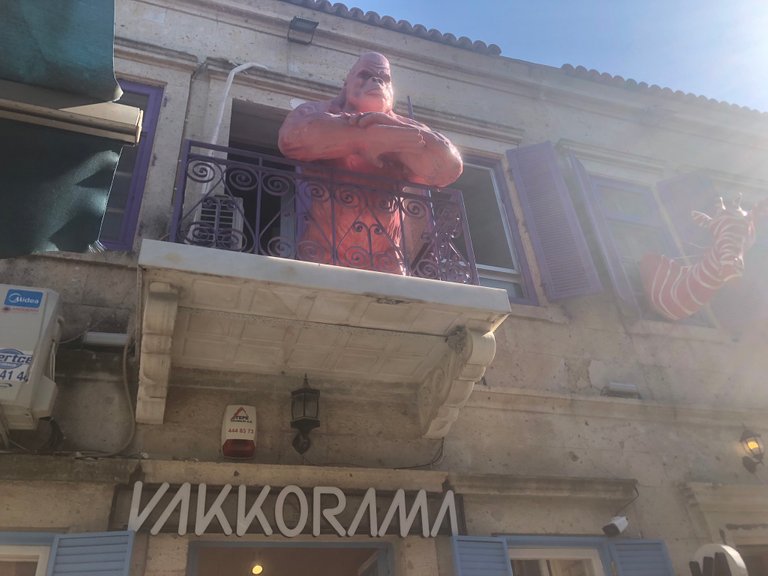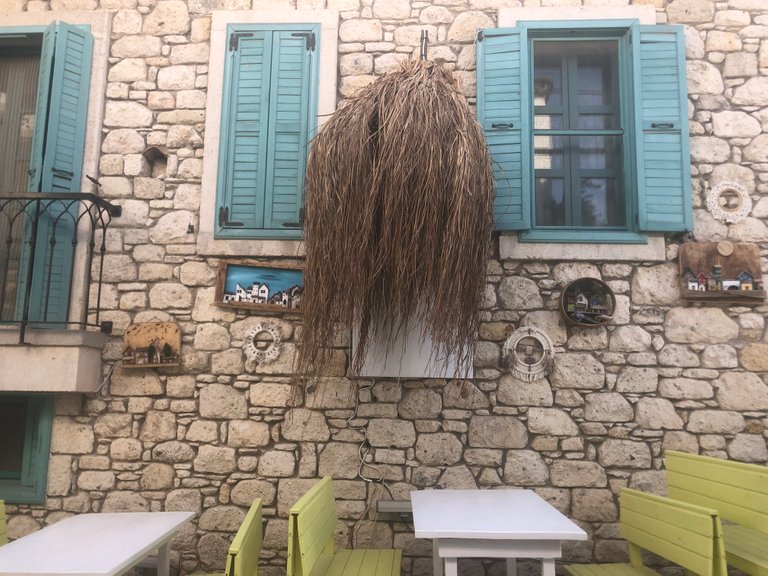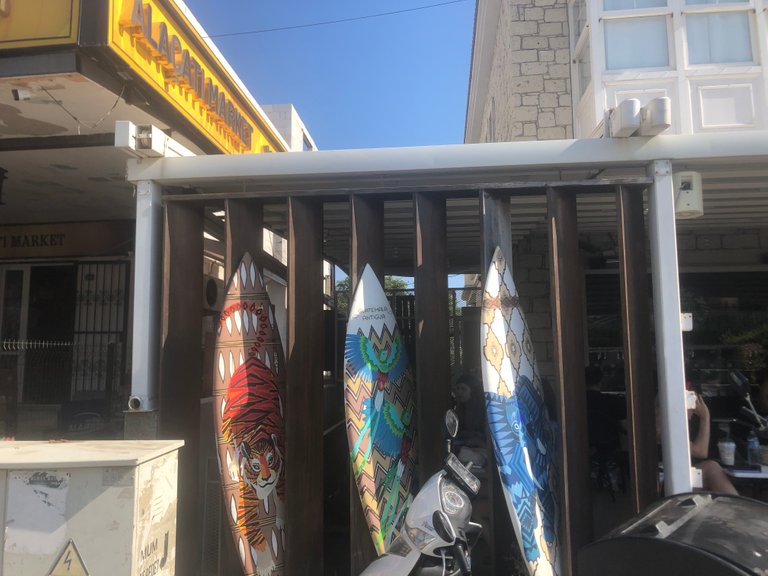 ---
---