[ENG-TR] Evka-3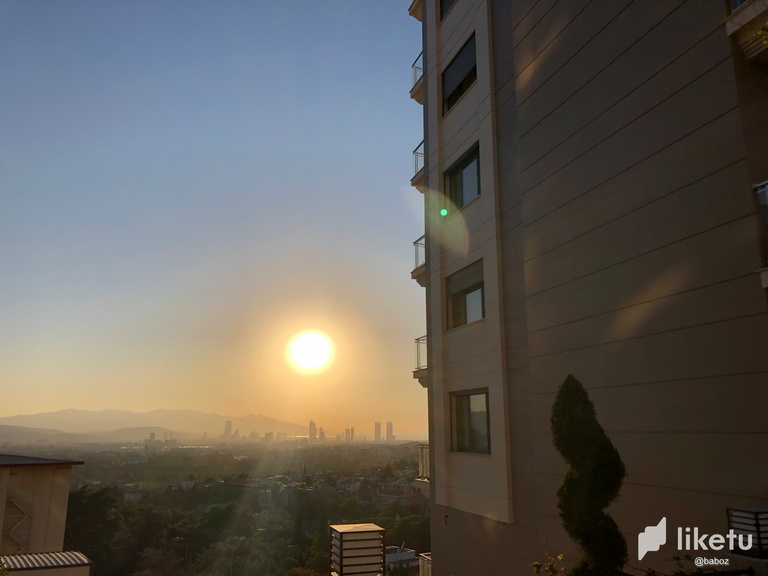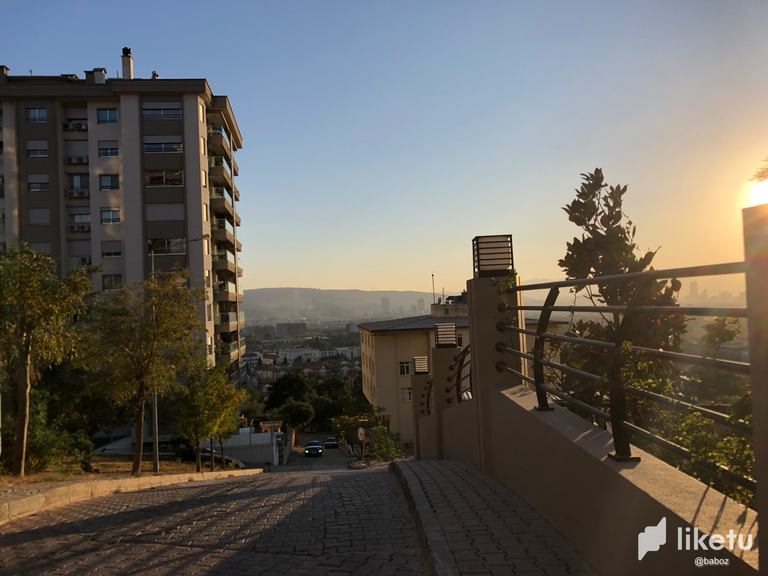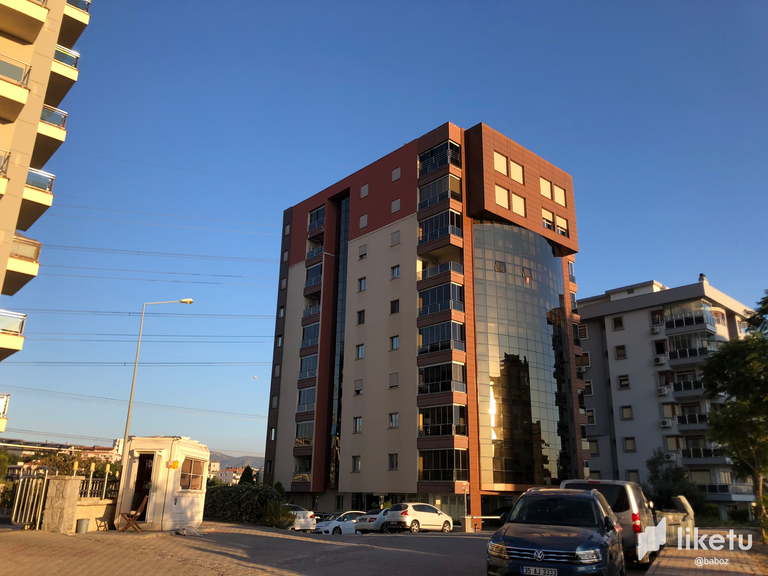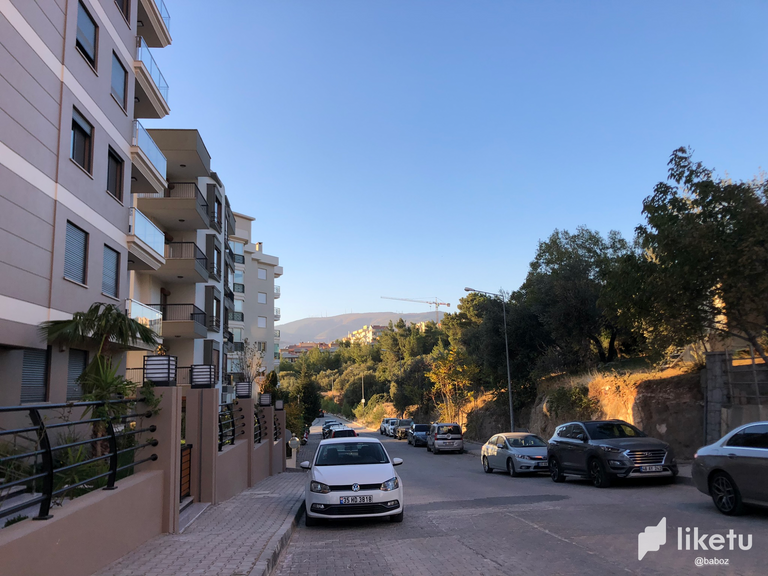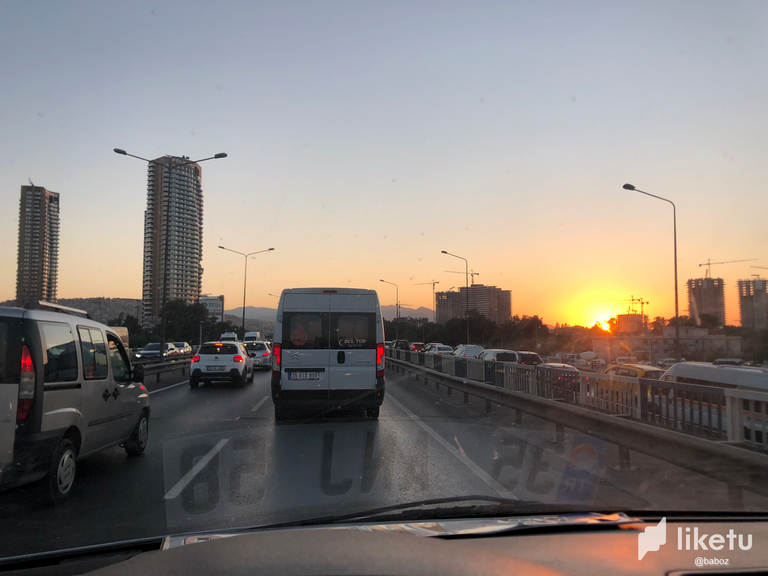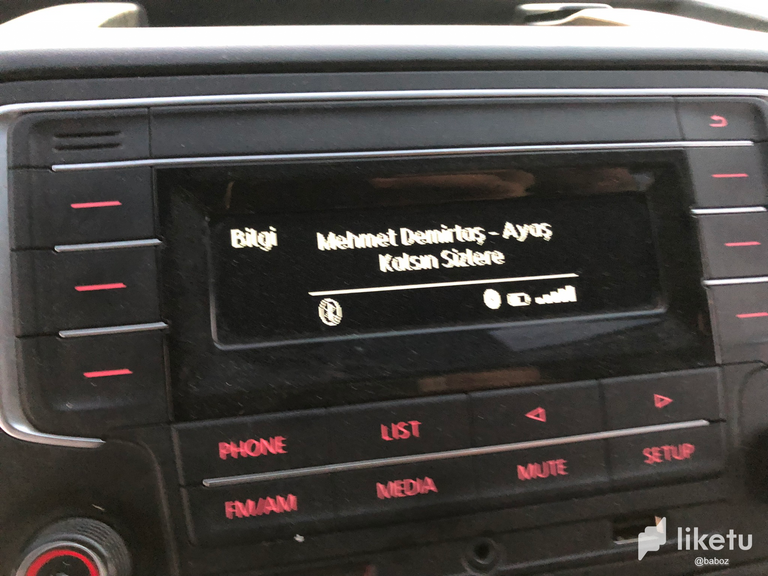 ENG
Hello everyone! While waiting for it to rain yesterday, it started raining 10 minutes after I made my post complaining that it was not raining. 😂 Although it rained for about 5 minutes, it relieved me. It pattered for another 5 minutes when I was close to going to sleep. 😂 This situation was better for me than raining all day long. Because I actually don't like rainy and overcast weather very much. I just wanted my canceled trip to make sense. So my canceled trip made sense. And it was also good weather. If I had planned it myself, I couldn't have organized a better weather for myself. 😂 Right here, I'm leaving Turgut UYAR's related poem here for a verse that comes to my mind. Let @sudefteri find the related verse. Because she is @trliste's literary historian. 😂 I'll go to Evka-3. 😂
There are many Evka's in Izmir. Whoever built them, and when they were built, must have done it in the name of planned urbanization, at a time when the population suddenly increased. Because Evka's are on the outskirts of the city, where apartment buildings are located, where more beautiful buildings are available at a more affordable price compared to the city center. When buying a house, you can only choose between the location and the quality of the house, and those who have the opportunity to choose only one of them, choose the quality.
Evka-1, Evka-2, Evka-3... are named by numbers. I always get them mixed up. I don't get Evka-2 mixed up because my girlfriend lives there, and I don't get Evka-3 mixed up because it is one of the last stops of the metro network. You know the subways. You determine the direction you need to go according to the last stop.
My story of going to Evka-3 is as follows. One day when I was in Bornova, my old friend, a builder, called me. He said he was going to Evka-3 to pick someone up, that he was alone, and asked me to accompany him if I had no work. I agreed. On the way there, he said he was very tired and asked me to drive the car. "Yes, sir, no problem." 😂
We finished this endless road and climbed up to the highest point of Evka-3. The weather and the view here are very nice. The buildings here also look sturdy. While I was waiting here, I was caught between the warmth of the evening sun and the breeze of the high places. I love this weather, and the view was beautiful.
On the way back, I drove the car again. When we got to the city center, the evening rush hour traffic had started. Driving in this heavy traffic is a real torture. When I got angry at the heavy traffic, my old friend started laughing. It turned out that he had calculated this traffic at the very beginning and called me because he didn't want to drive. 😂 Since he endures this traffic every day, he was very happy not to drive that day. Then, to make me feel better, he turned on my favorite song, one of the only music worth listening to, by connecting his phone to the car stereo. So instead of discussing his treacherous plan and getting angry at the traffic, we played. 😂 I wish everyone happiness...

---
TR
Herkese merhaba! Dün yağmur yağmasını beklerken, yağmur yağmadığından sitem ettiğim paylaşımımı yaptıktan 10 dk sonra yağmur başladı. 😂 Yaklaşık 5 dk kadar yağsa da beni rahatlattı. Bir 5 dk da ben uyumaya yakın pıtırdadı. 😂 Bu durum, benim için gün boyu yağmur yağmasından daha iyi oldu. Çünkü ben aslında yağmurlu ve kapalı havaları çok sevmiyorum. Sadece bu yüzden iptal ettiğim yolculuğum bir anlam kazansın istiyordum. Böylece hem iptal edilen yolculuğum anlamlandı. Hem de güzel bir hava oldu. Ben bunu kendim planlasam, kendim için daha güzel bir hava durumu organize edemezdim. 😂 Tam burada, aklıma gelen bir mısrası için Turgut UYAR'ın ilgili şiirini buraya bırakıyorum. İlgili mısrayı da @sudefteri bulsun. Zira, kendisi @trliste'nin edebiyat tarihçisi sayılır. 😂 Ben Evka-3'e geçeyim. 😂
İzmir'de bir sürü Evka var. Bunları kim, ne zaman yaptıysa, planlı kentleşme adına, nüfusun birden arttığı bir dönemde yapmış olmalı. Çünkü Evka'lar şehrin dışında, apartmanların olduğu, şehir merkezine oranla, daha güzel yapıların, daha uygun bir fiyata olduğu yerler. Ev alırken bakılan evin yeri ve kalitesi unsurlarından, sadece bir tanesini seçme fırsatı olanlardan, kaliteyi seçenlerin yaşadığı yerler.
Evkalar 1,2,3… diye numaralandırılarak isimlendiriliyor. Ben bunları hep karıştırıyorum. Sadece kız arkadaşım orada oturduğu için Evka-2'yi, Metro ağının son duraklarından birisi olduğu için de Evka-3'ü karıştırmıyorum. Metroları bilirsiniz. Gitmeniz gereken yönü, son durağa göre belirlersiniz.
Benim Evka-3'e gitme hikayem şöyle. Bornova'da olduğum bir gün, inşaatçı olan, yaşlı arkadaşım aradı. Birisini almak için Evka-3'e gittiğini, yalnız olduğunu, işim yoksa benim de ona eşlik etmemi istedi. Ben de kabul ettim. Giderken de çok yorgun olduğunu söyleyip, arabayı benim kullanmamı istedi. "Hay hay efenim, lafı mı olur." 😂
Gitmekle bitmeyen bu yolu bitirip, Evka-3'ün en yüksek yerine kadar çıktık. Burası hava ve manzara olarak çok güzel. Buradaki binalar da sağlam görünüyor. Ben burada beklerken akşam güneşinin sıcaklığı ve yüksek yerlerin esintisinin arasında kaldım. Bu havayı çok seviyorum. Üstelik manzara da çok güzeldi.
Dönüş yolunda, arabayı gene ben kullandım. Şehir merkezine indiğimizde, akşam, iş çıkışı trafiği başlamıştı. Bu yoğun trafikte araba kullanmak, tam bir eziyet. Ben, bu yoğun trafiğe sinirlenip kızdığımda, yaşlı arkadaşım gülmeye başladı. Meğer en başında, bu trafiği hesaplayıp, araba kullanmak istemediği için beni aramış. 😂 Her gün bu trafiğe katlandığı için o gün araba kullanmamak onu çok mutlu etti. Sonra da benim gönlümü almak için, üzerinde dinlenilmeye değer tek müzik çeşidi olan oyun havalarından, benim en sevdiğim şarkıyı, telefonunu arabanın teybine bağlanarak açtı. Böylece hain planını tartışmak, trafiğe sinirlenmek yerine, oynadık. 😂 Herkese mutluluklar diliyorum…

---
For the best experience view this post on Liketu
---
---