[ENG-TR] Izmir Historical Elevator Building —||— İzmir Tarihi Asansör Binası
ENG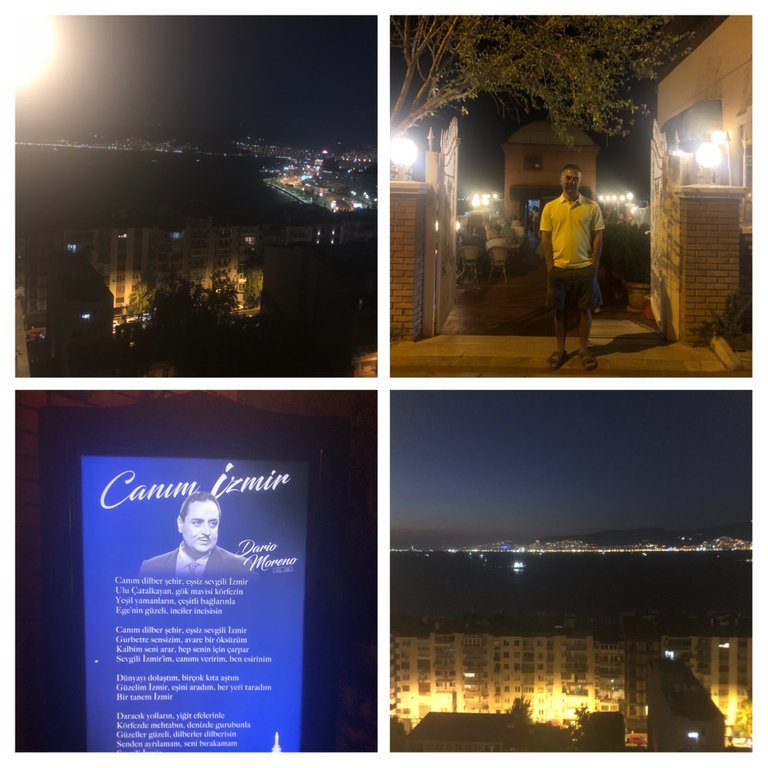 Hello everyone! We continue our trips with my friends. This time, we went to the Historical Elevator Building, which is close to my house. I thought it was a well-known place, but my friends had never heard of it. Then when I look back, I had not heard of the Elevator Building before I moved to Izmir. That's why I wanted to share this beautiful historical building here as I think it is one of the must-see places.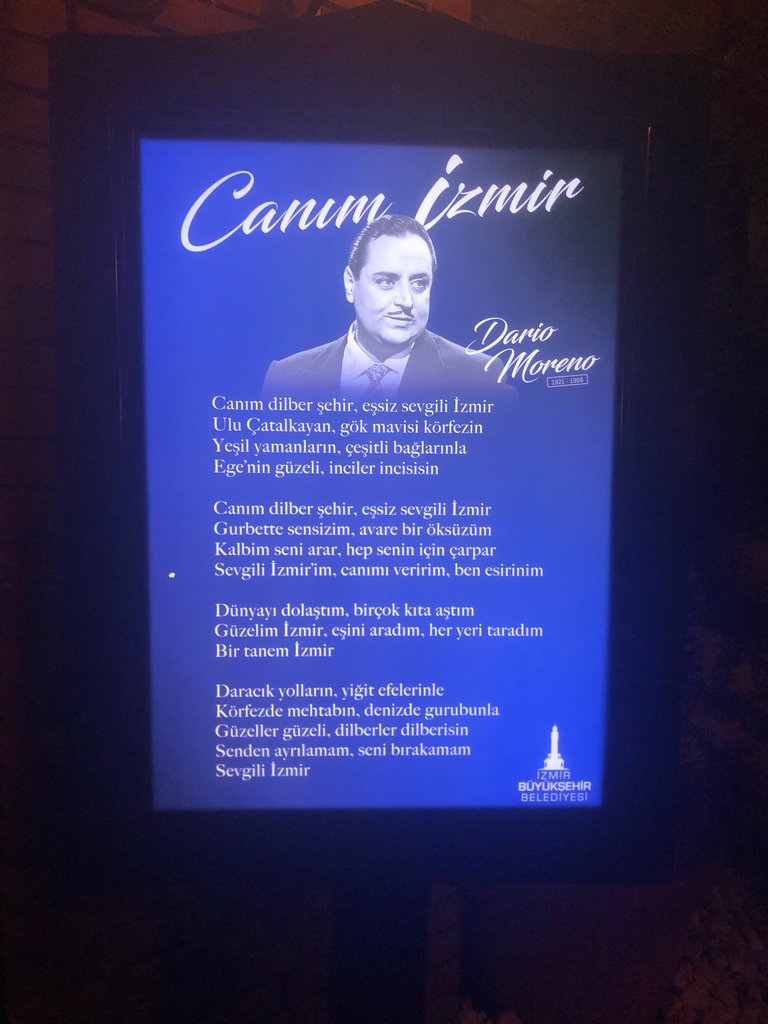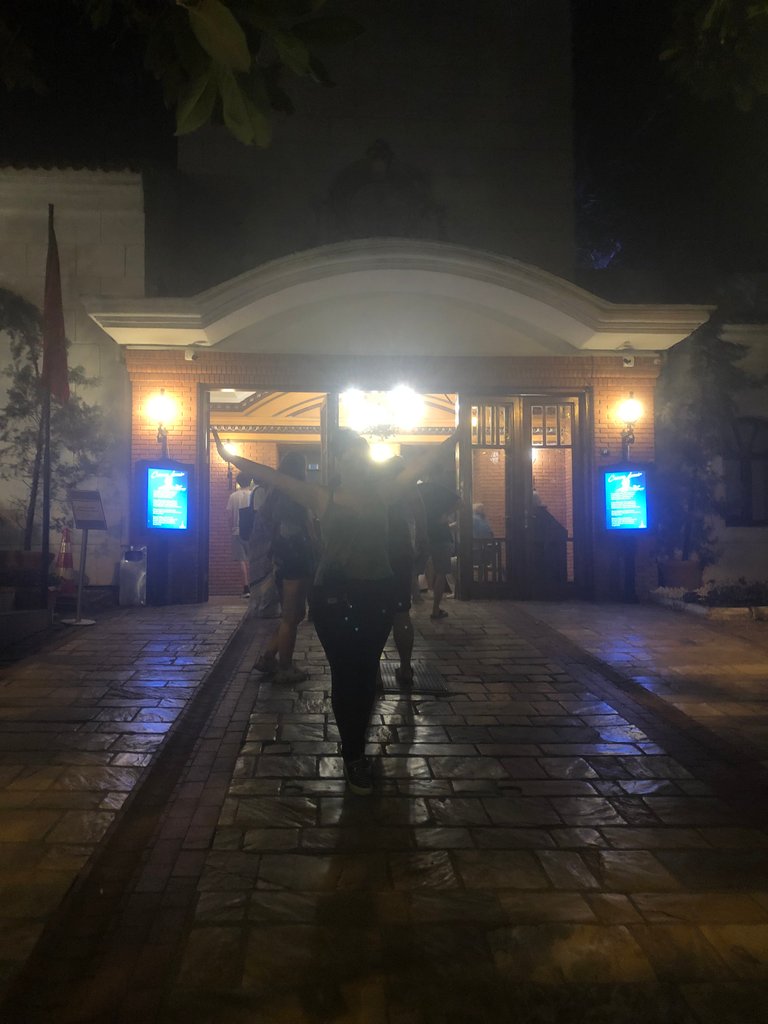 The Elevator Building has a history of more than a thousand years. The building was built for transportation by one or more of the people living here. Before the elevator was built, narrow stairs were used between the long Mithatpaşa Street, which is located at the place where the elevator has an entrance from the bottom, and Halil Rıfat Paşa Street, which is located above the elevator, which I will explain in detail later. Since these stairs are very long and it is difficult to go up and down all the time, they had the elevator building that they saw abroad built here at that time when elevators were not very common. Regarding this, I will share the history article that was hung inside the elevator and which I took with difficulty because it was crowded. There was also an English version of this article, I couldn't shoot it.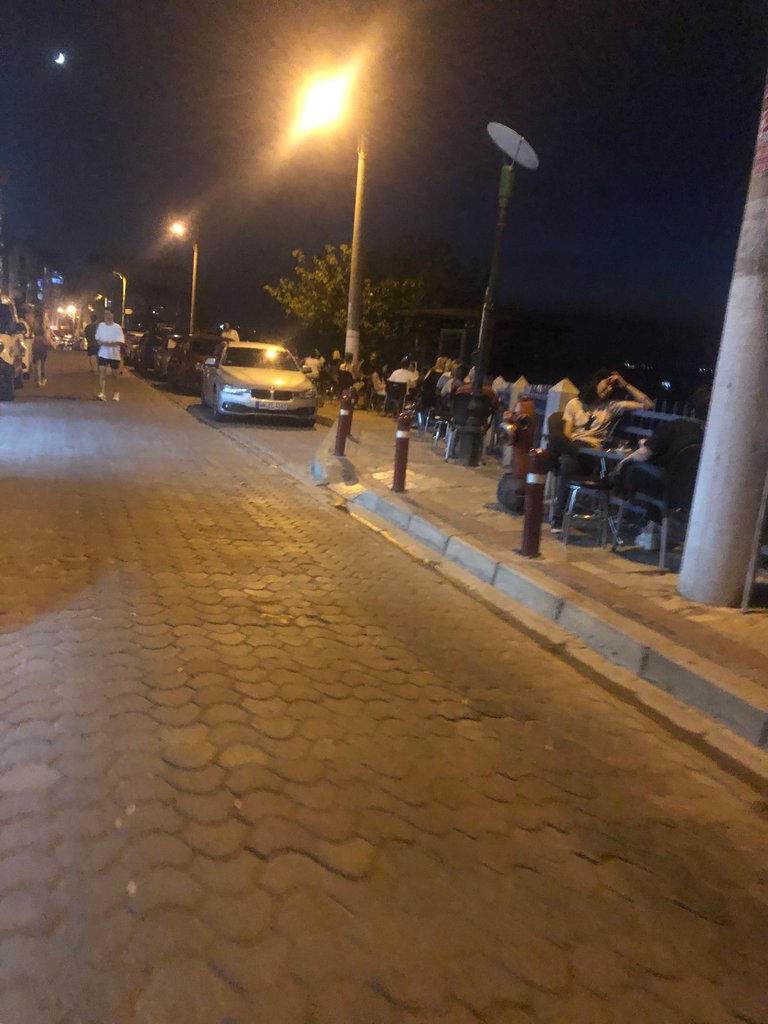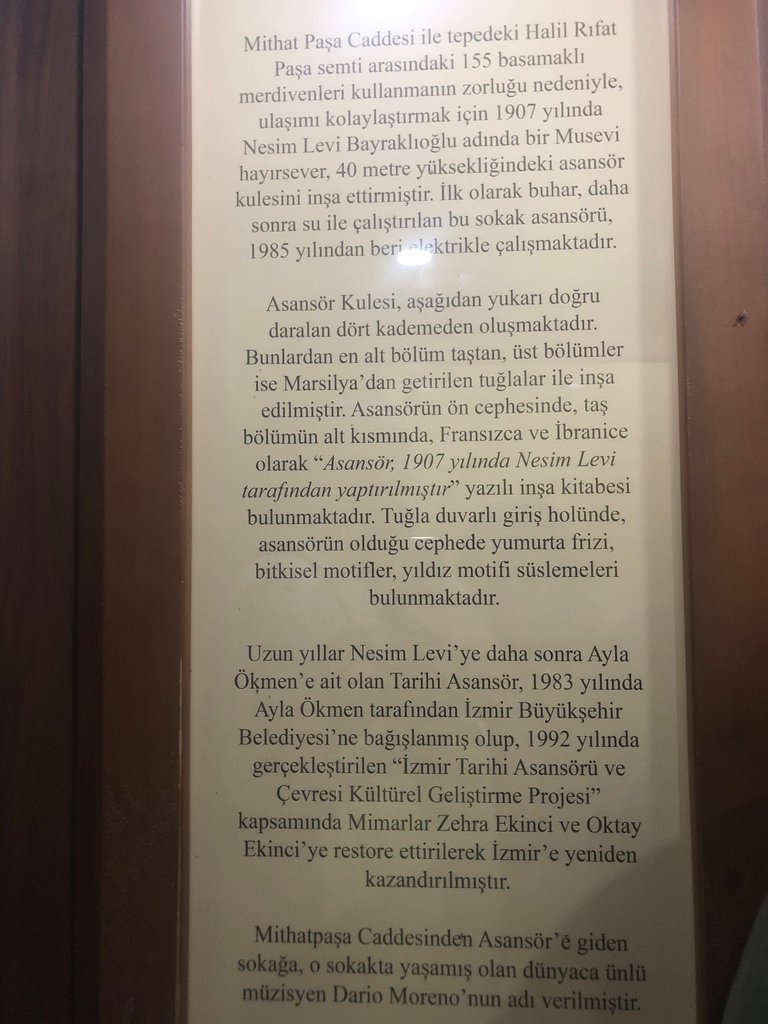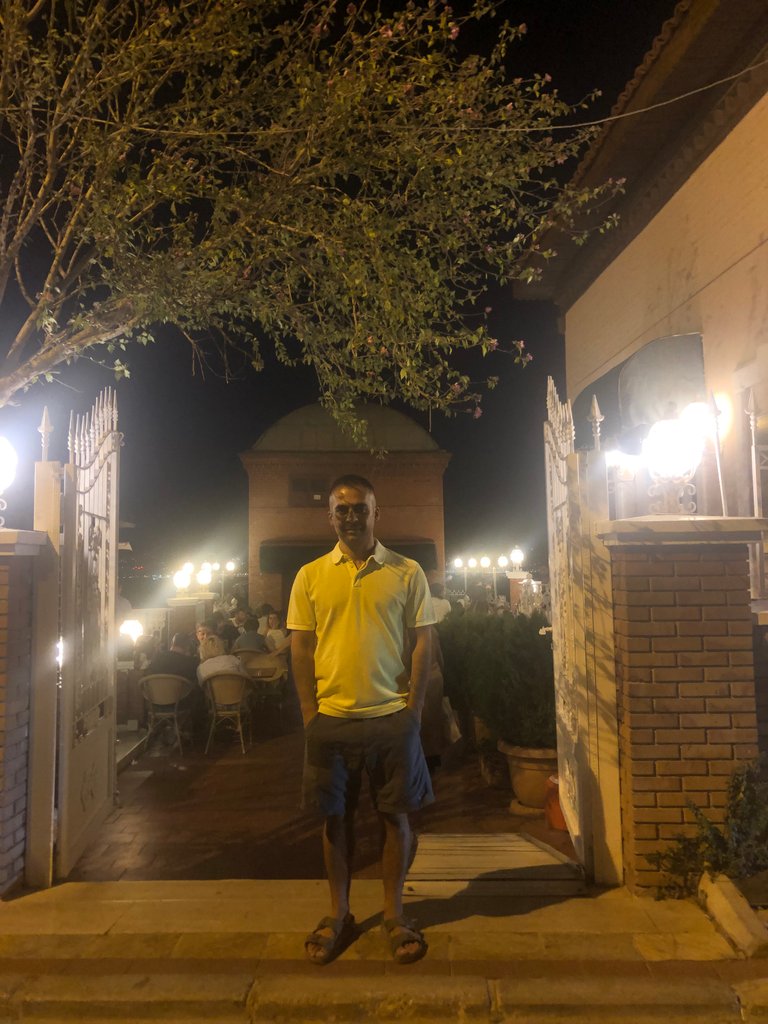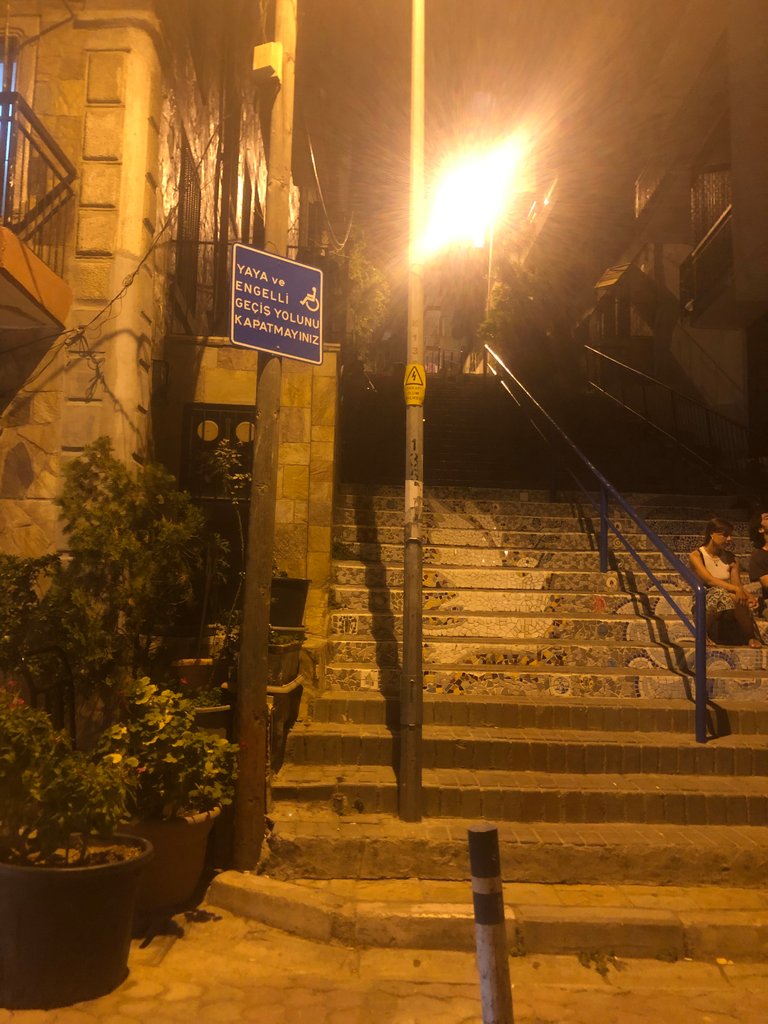 At the entrance from Mithatpaşa Street, you can reach the elevator by passing a narrow road. There are cafes and bars on this road. There are also a few people selling jewelry on mobile counters. These workplaces are very beautiful with the decorations and paints on their walls and the flowers and trees planted in front of them. This narrow street was named Daria Morena street. This name is a Turkish singer of Jewish descent. She wrote a song about her because she loves İzmir so much. I shared the lyrics of this song in the first photos. The board with those lyrics is the elevator ride. There are two elevators here, each for 10 people. When it's busy, you can wait in line here, but it doesn't take long. I also went here with my family during the pandemic period, when I went then, 4 people could take the elevators. There was a longer wait time then.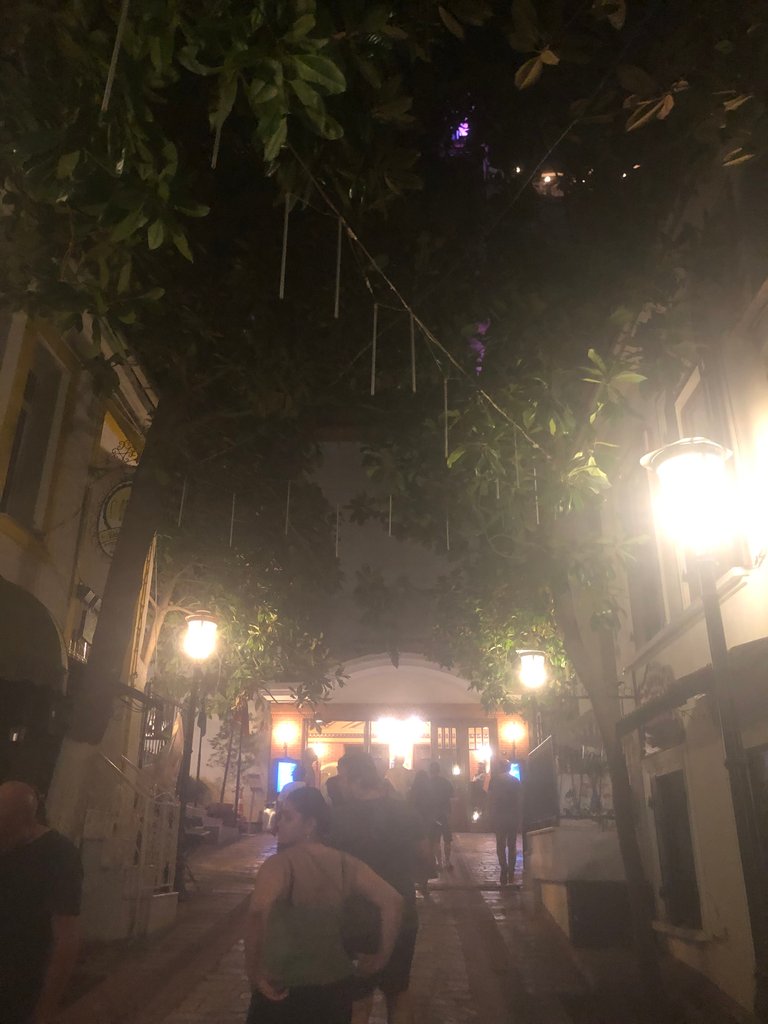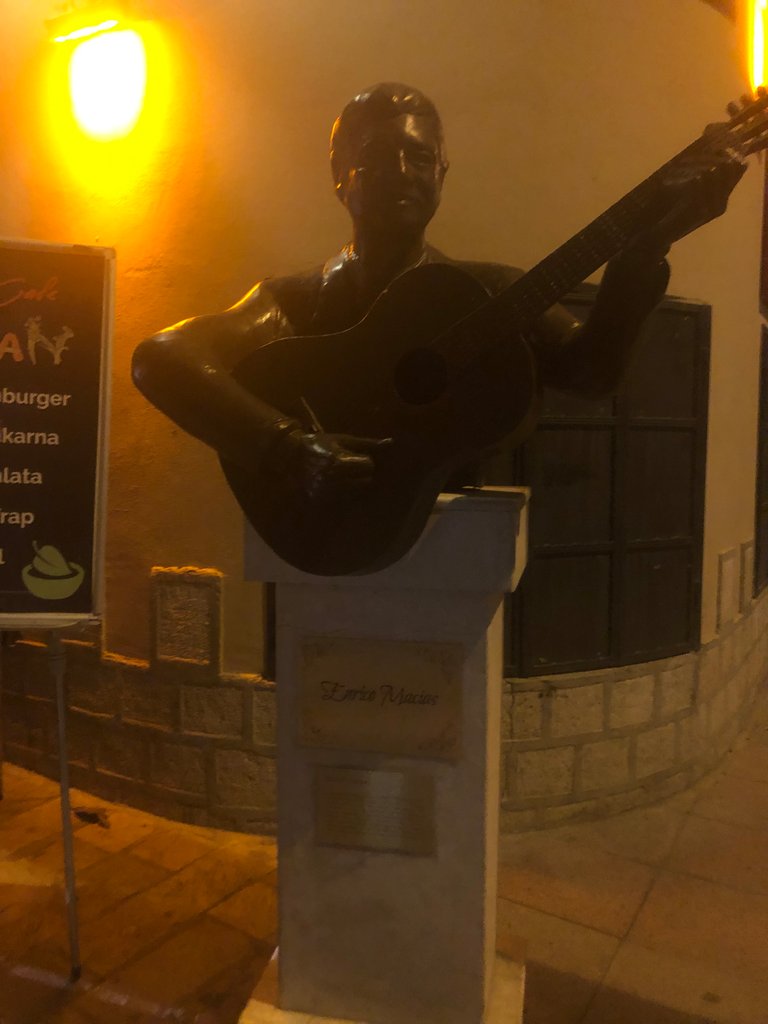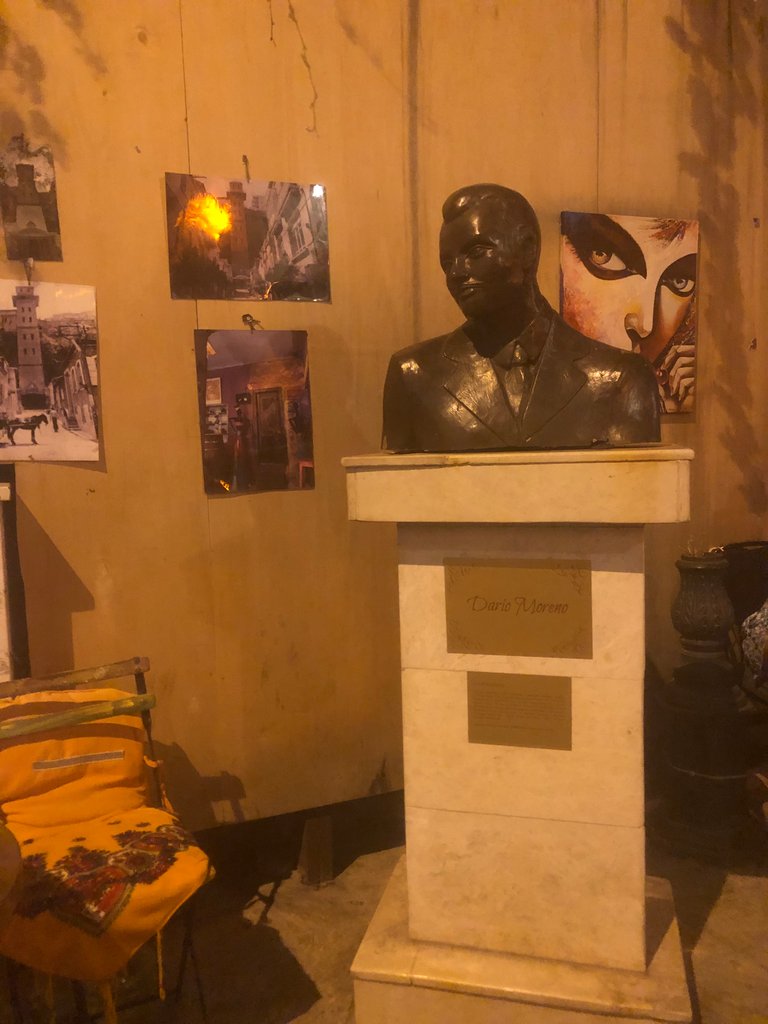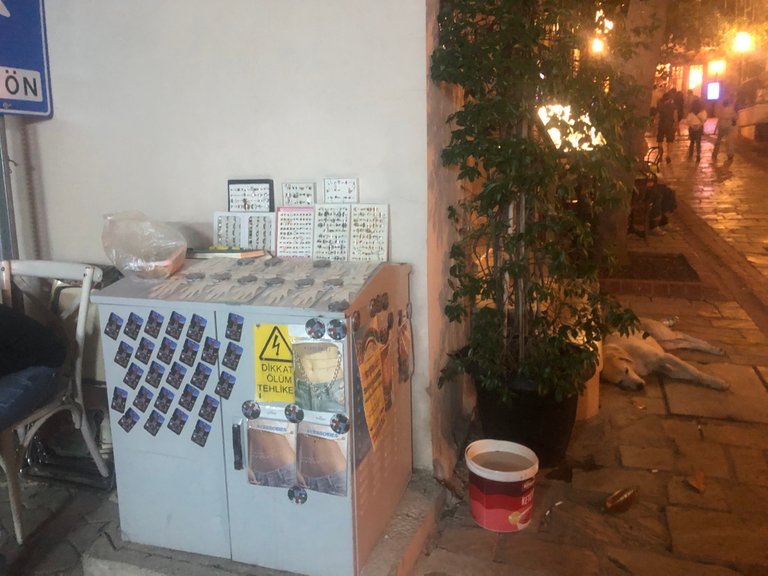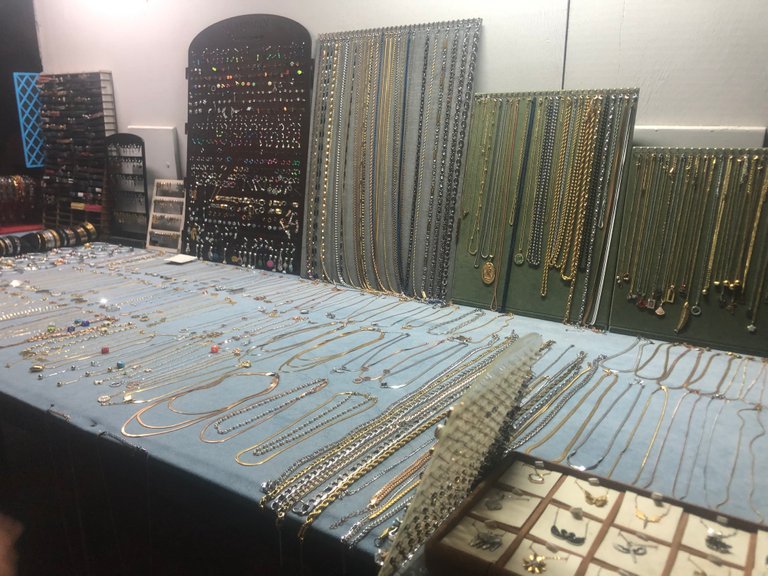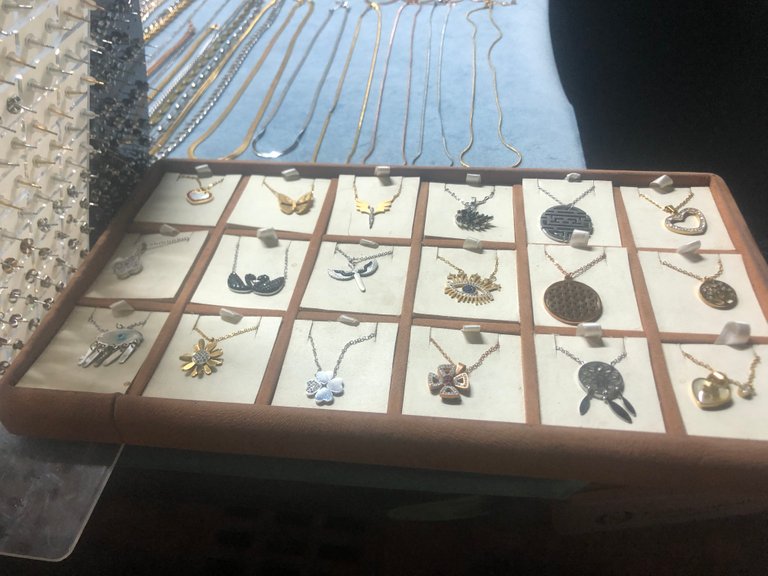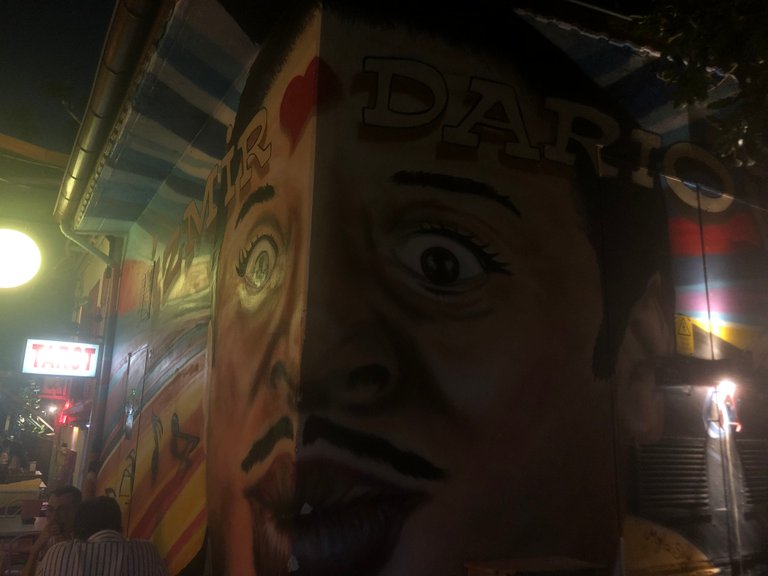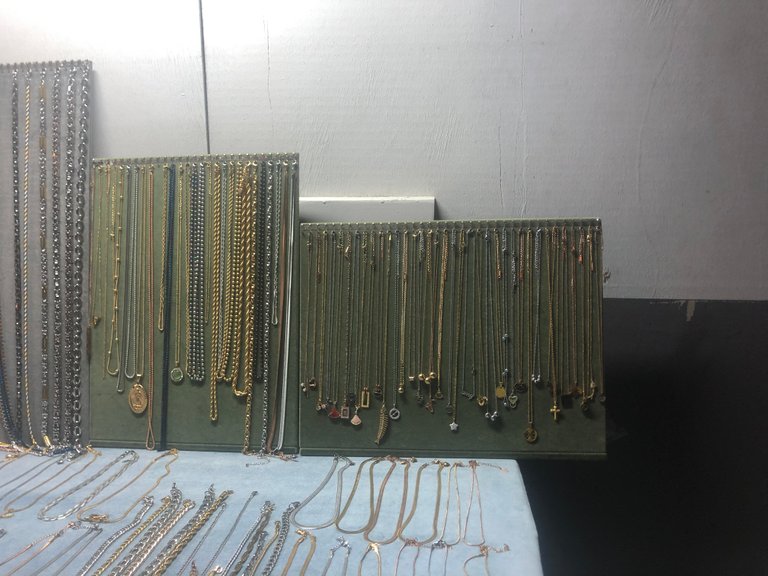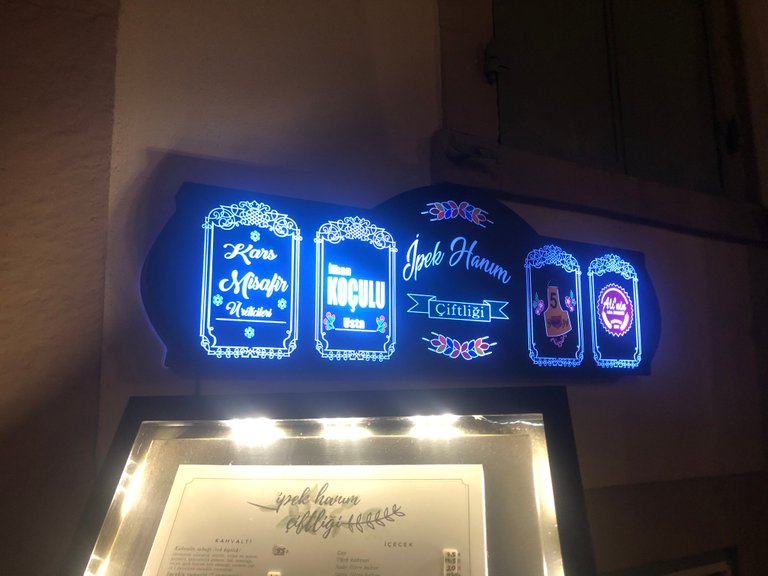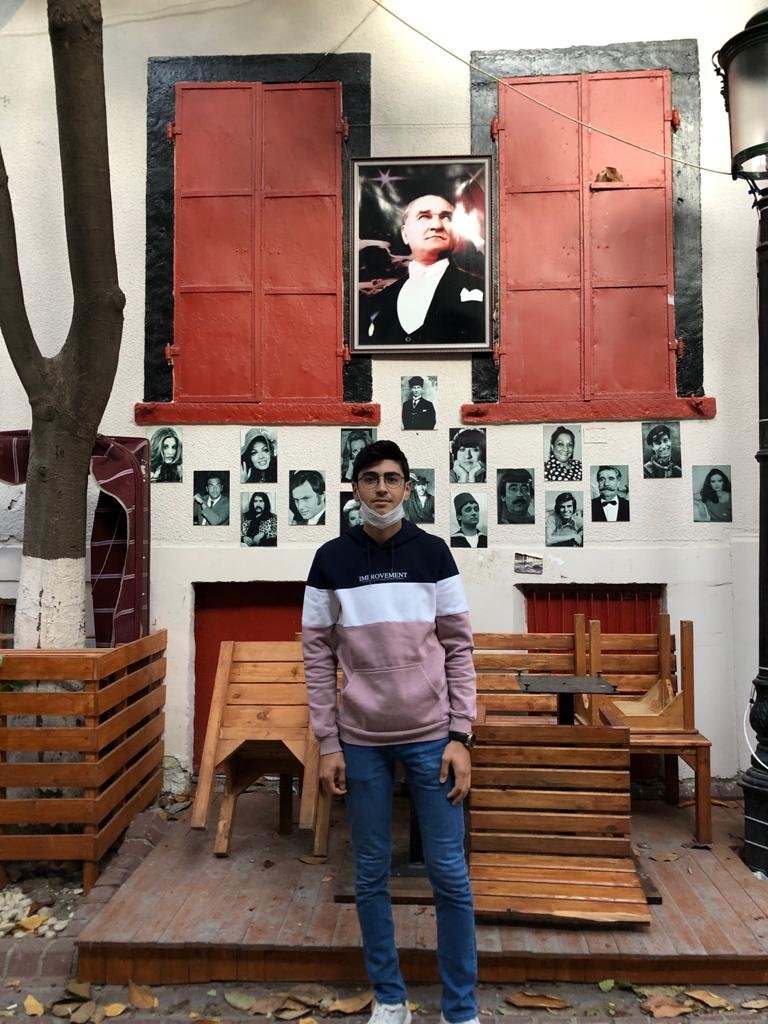 There is no charge to take the elevator. After getting on, it is a longer journey than a single-floor elevator journey from bottom to top, from top to bottom, since it has only one stop. Because for this long distance, two elevators with doors on both sides were built in the form of a very tall and steep building. You have to get off from the door on the opposite side of the door you are on. There is a restaurant and a bar at the top of the elevator. Workplaces here also have tables indoors and outdoors. Whether you sit inside or outside, you are not deprived of the view. When I went during the day with my family, we sat at one of the tables outside in the bar here and had a beer with my father. Since it was a strange sight for us to drink beer at the table where my mother, who was wearing a headscarf, was sitting, the passers-by looked at us all the time. :)) This time, when we went with friends, we couldn't find a place to sit because it was too crowded.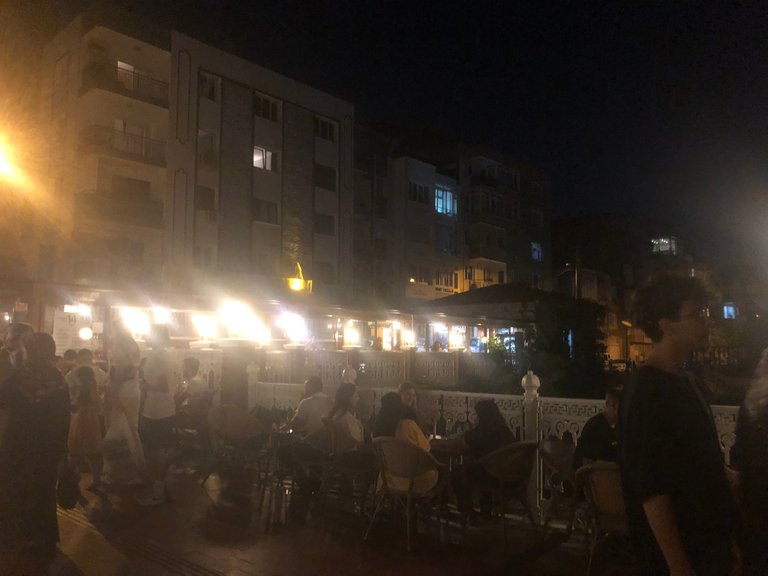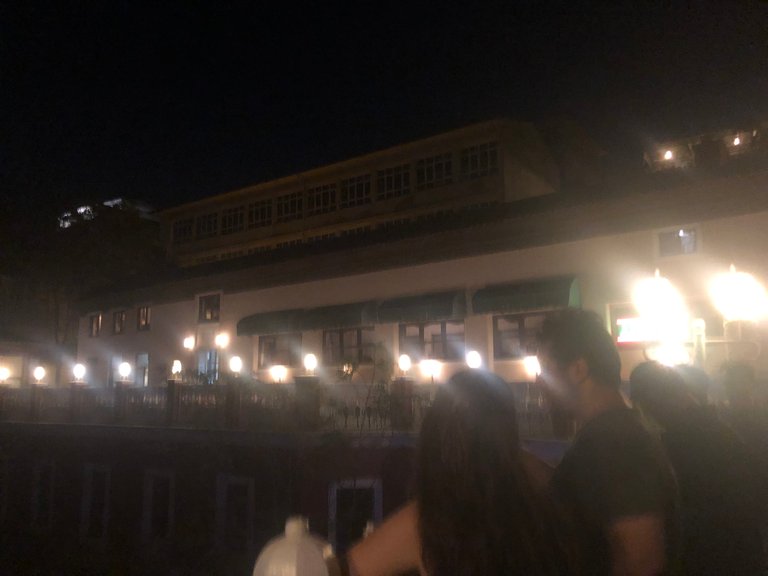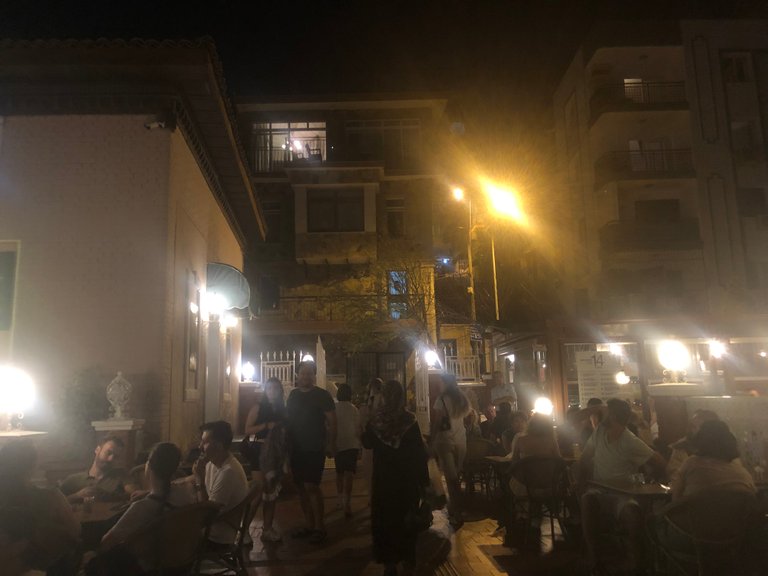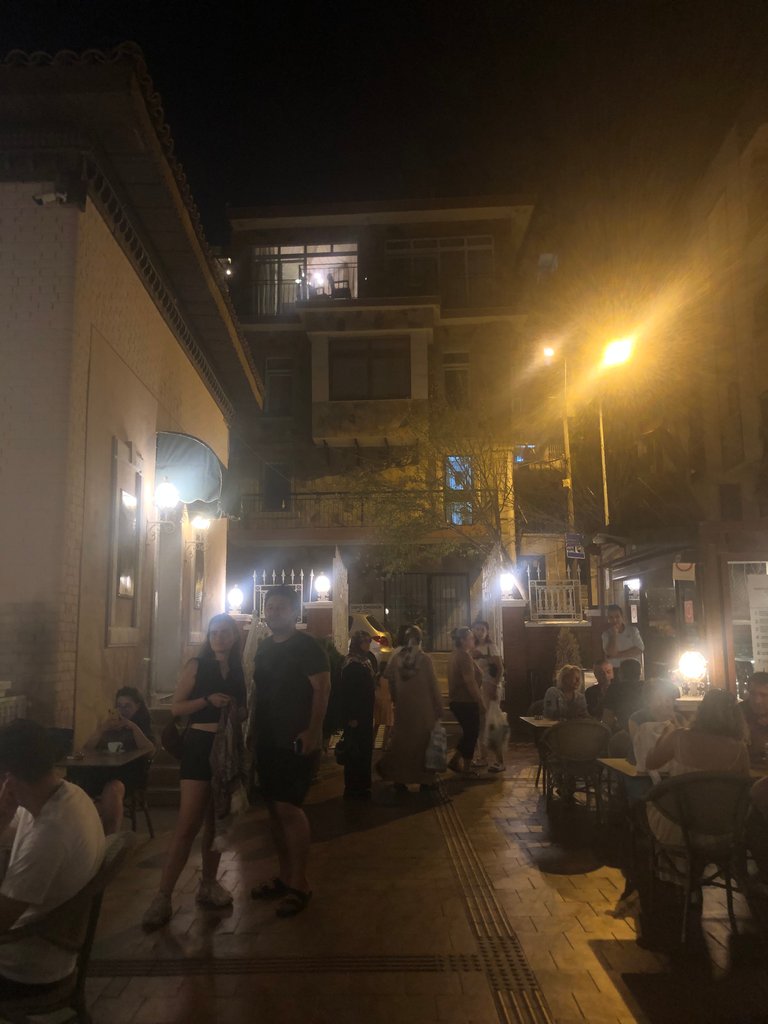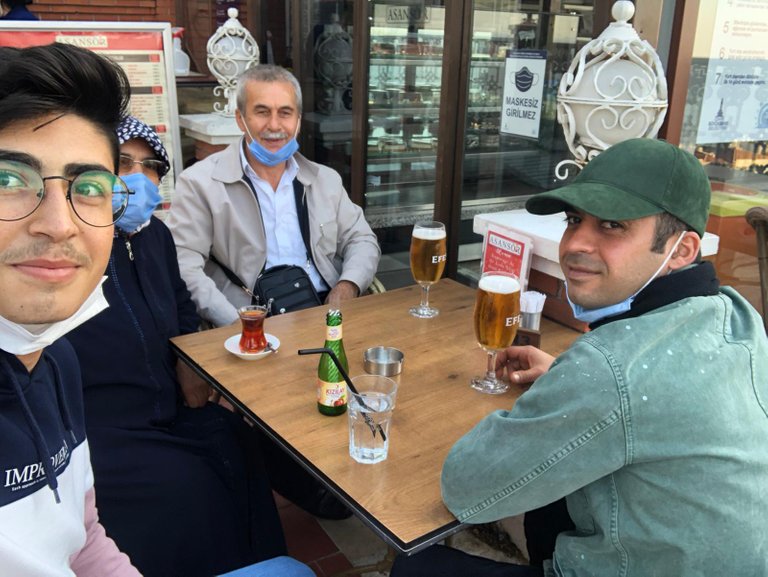 Since it is very high, this place has a very beautiful view. I took the job of taking photos, which I was not very good at, as much as I could with my poor quality phone. :)) There was a queue in the evening at the place where the landscape photos, which I will share shortly, were taken. Everyone who comes here first takes pictures there and then starts to travel. So we did. With the surveillance binoculars here, you can spend 1₺ and watch the scenery and the sky closely. Next to these binoculars, there is a sign for the visually impaired, telling the history and the scenery.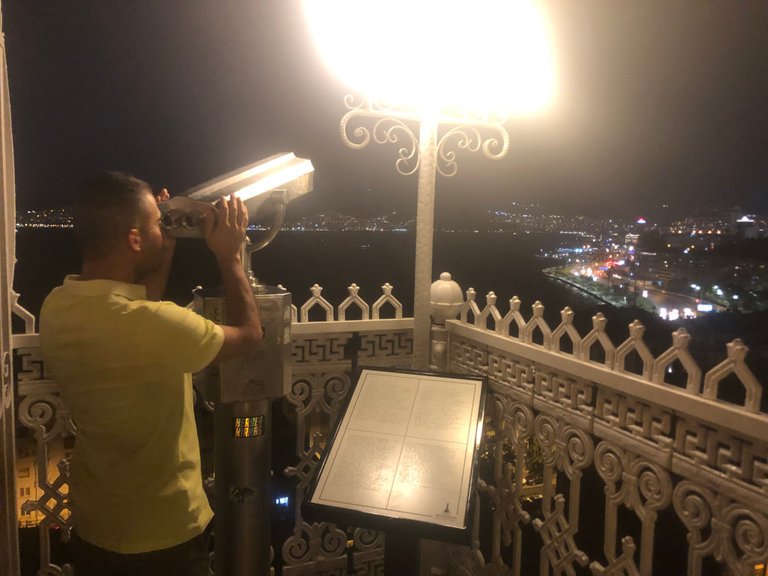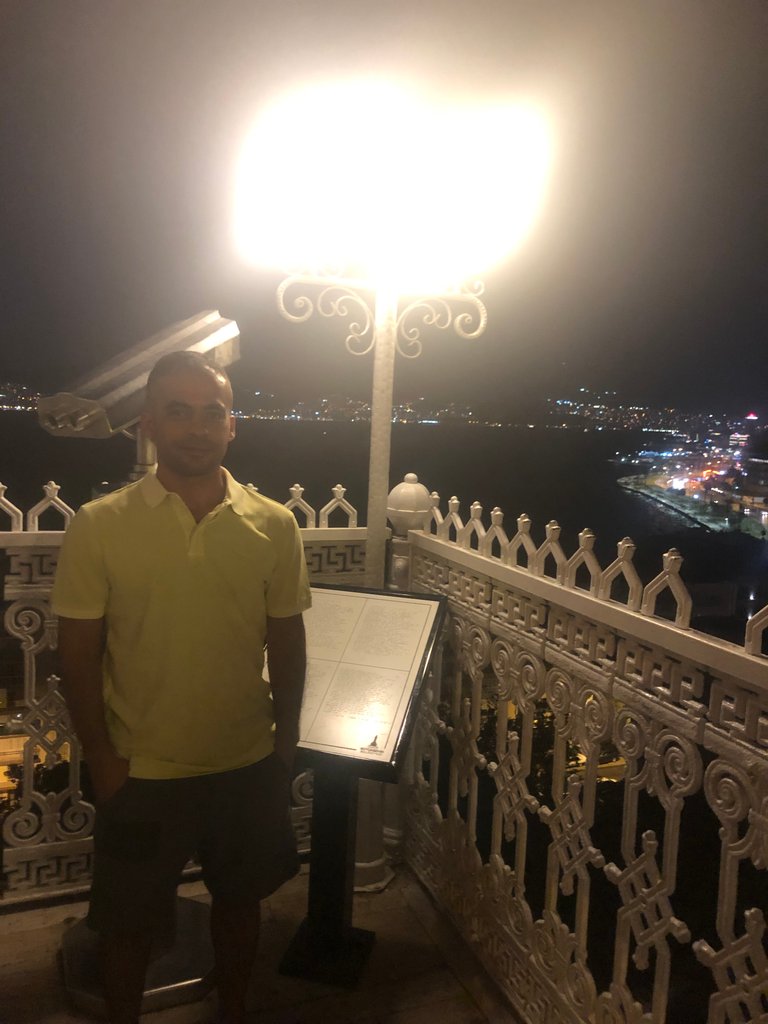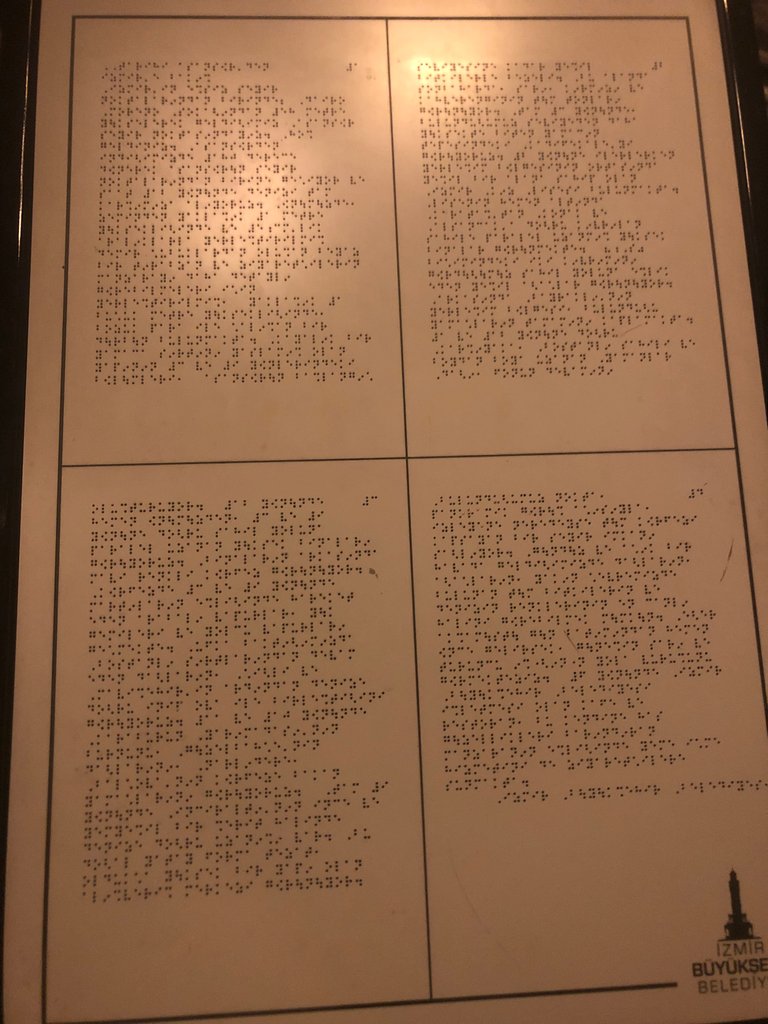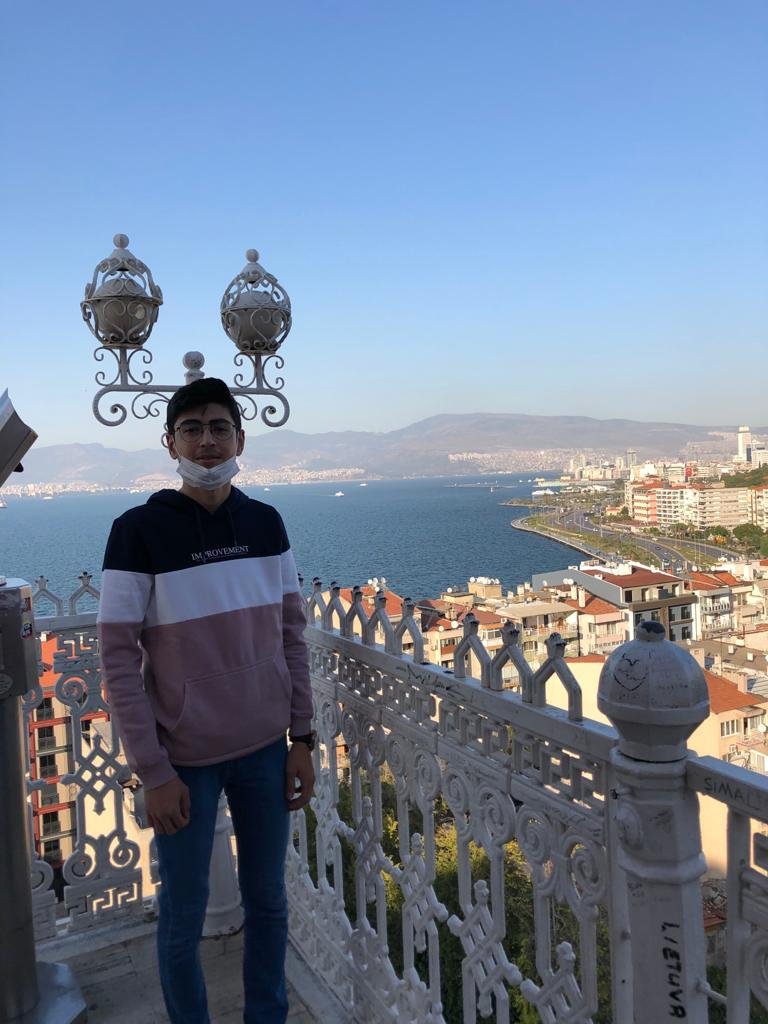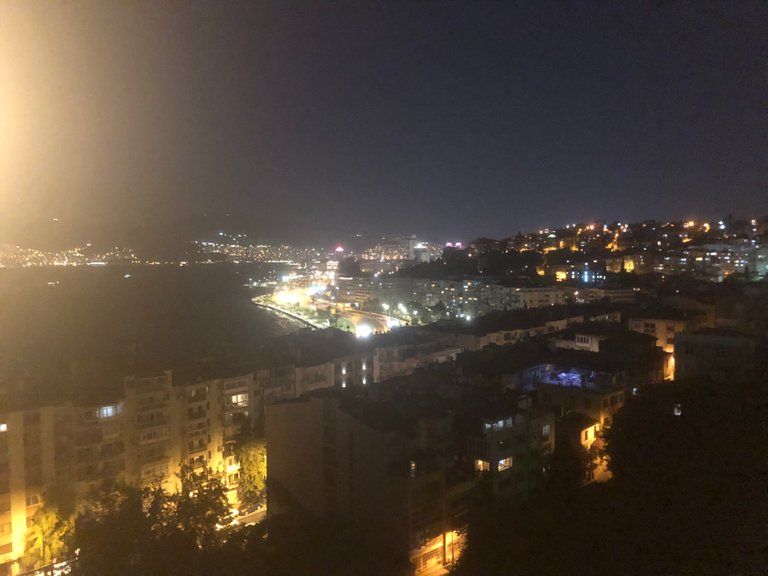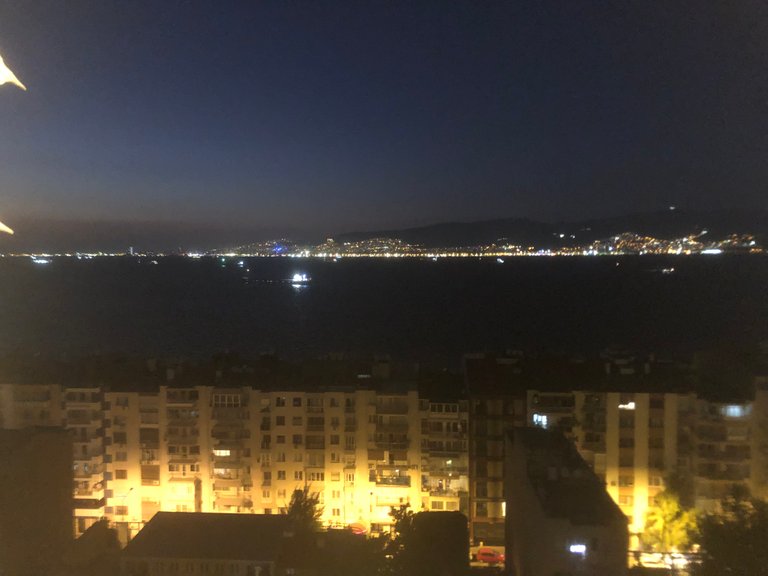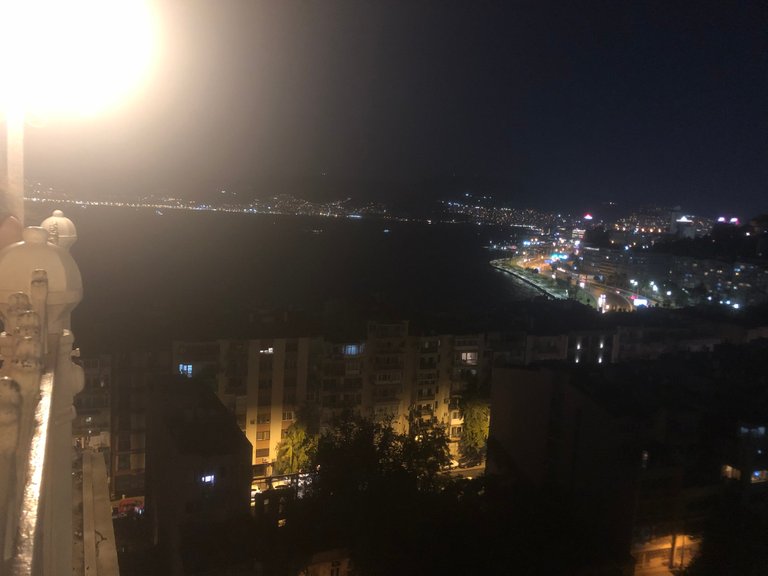 There are also tea houses on Halil Rıfat Paşa Caddesi, where the entrance is located on the upper side of the elevator building. The view here is also very beautiful. Wire has been pulled up on the side of the road and small tables and chairs have been placed, where you can sit and enjoy the view while drinking tea and coffee.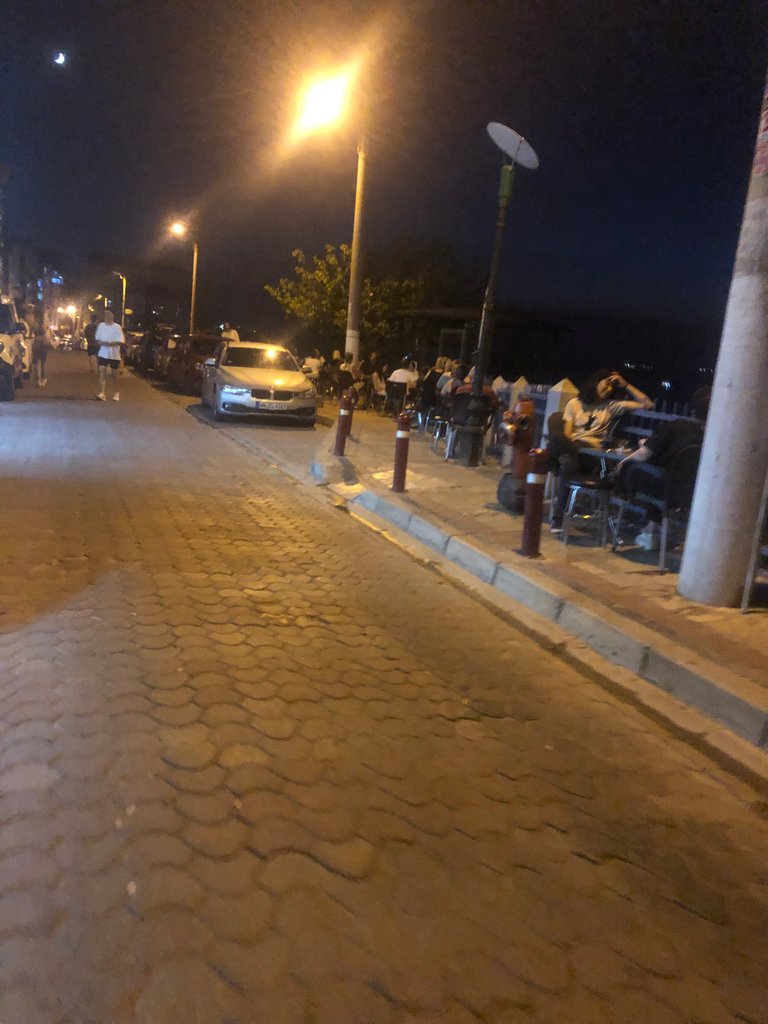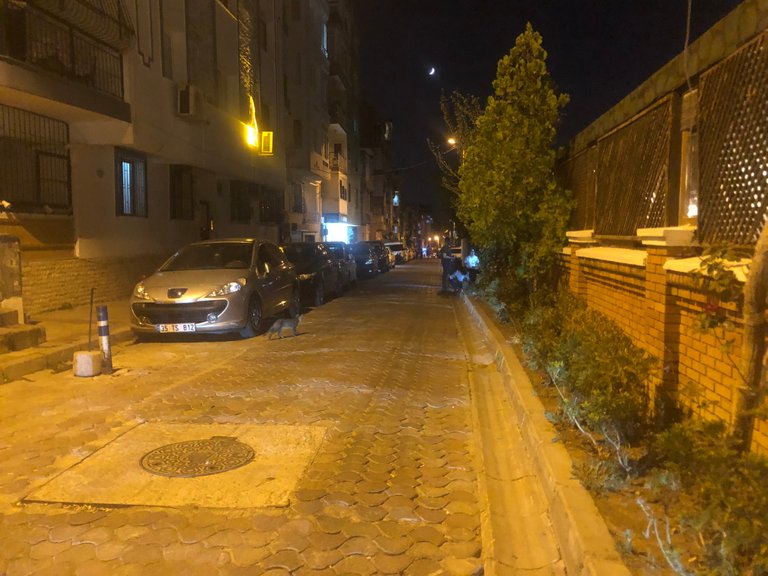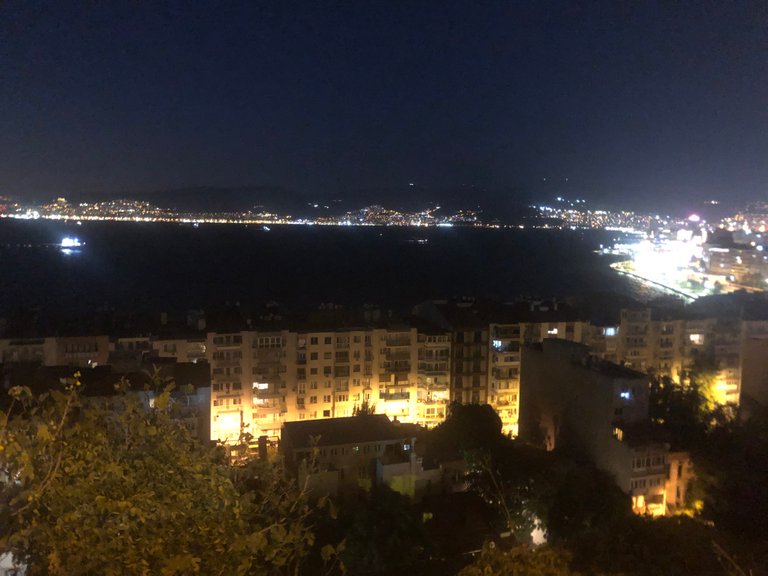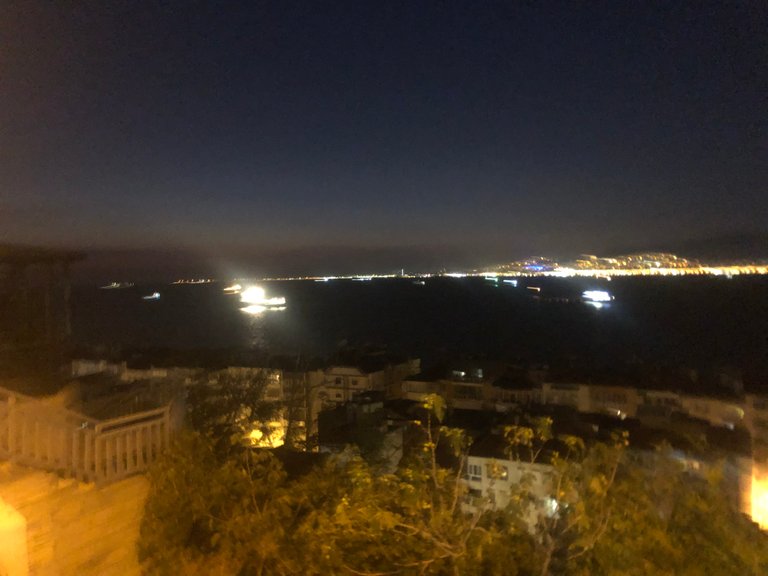 The Historical Elevator Building is a unique place with its imposing and history-smelling structure, the workplaces on the road at the entrance, and the view at least as beautiful as it offers you at the place where it takes you out. From the moment you reach here, you will have the freedom to be exposed to a lot of intense history and beautiful scenery. If you stop by Izmir, you should not leave without seeing this place. Stay well…
---
TR🇹🇷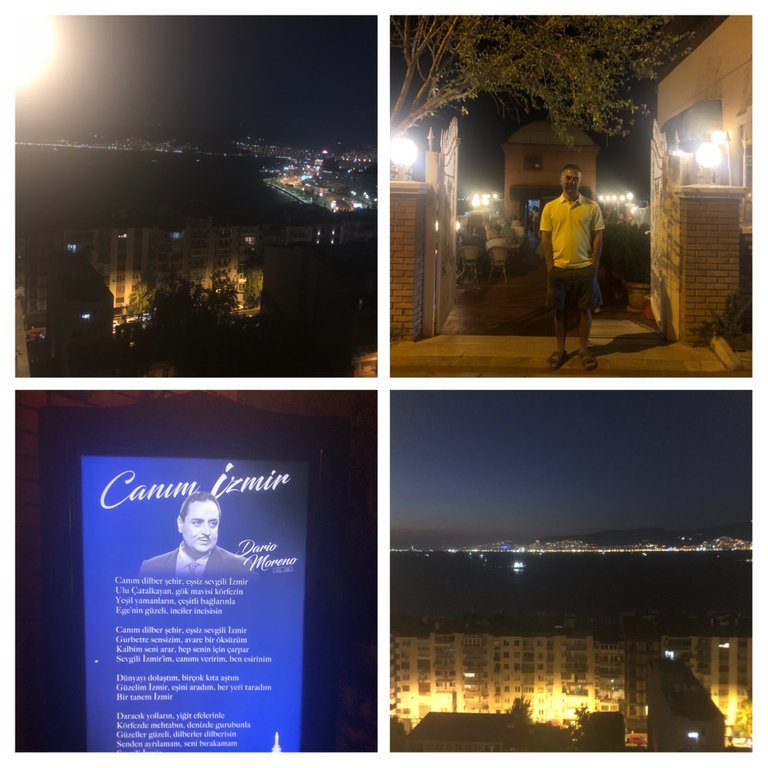 Herkese merhaba! Arkadaşlarımla birlikte gezilerimizi sürdürüyoruz. Bu sefer de evime yakın olan Tarihi Asansör Binası'na gittik. Ben buranın çok bilinen bir yer olduğunu düşünüyordum ama arkadaşlarım burayı hiç duymamış. Sonra geriye dönüp baktığımda, İzmir'e taşınmadan önce Asansör Binası'nı ben de duymamıştım. Onun için bu güzel tarihi binayı, görülmesi gereken yerlerden olduğunu düşündüğüm için burada paylaşmak istedim.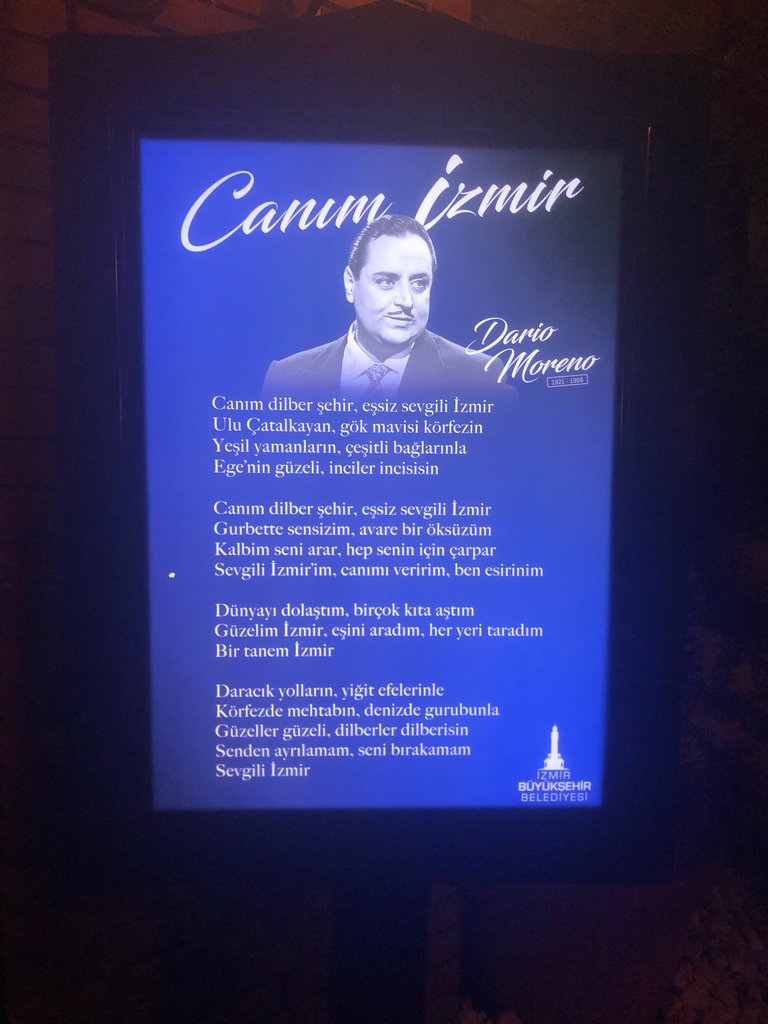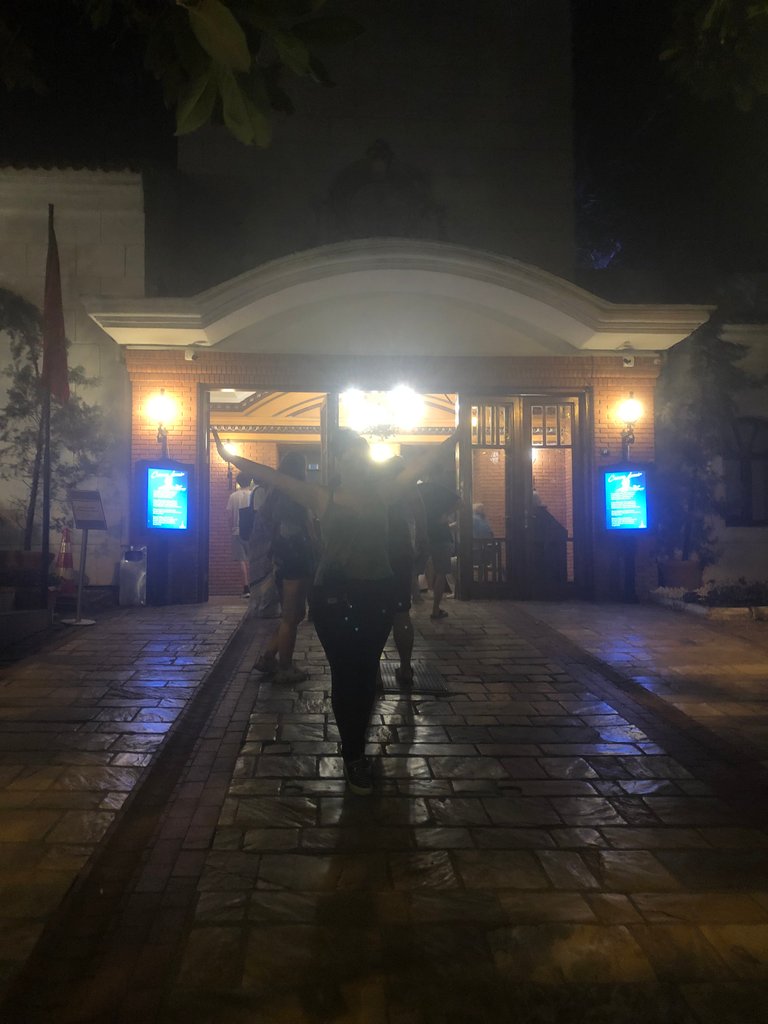 Asansör Binası'nın yaklaşık bin yılı aşkın bir geçmişi var. Bina burada yaşayan insanlardan birisi veya birkaçı tarafından ulaşım için yapılmış. Asansörün alt taraftan girişi olan yerde bulunan ve daha sonra ayrıntılı anlatacağım, uzun Mithatpaşa Caddesi ile Asansörün üst tarafında bulunan Halil Rıfat Paşa Caddesi arasında, asansör yapılmadan önce, dar merdivenler kullanılıyormuş. Bu merdivenler çok uzun ve sürekli inip çıkmak zahmetli olduğu için asansörün çok yaygın olmadığı o dönemde, yurt dışında gördüğü asansör binasını buraya yaptırmışlar. Bununla ilgili, asansörün içerisine asılmış olan ve kalabalık olduğu için zorlanarak çektiğim tarihçe yazısını paylaşacağım. Bu yazının İngilizce olanı da vardı fakat onu kalabalıktan çekemedim.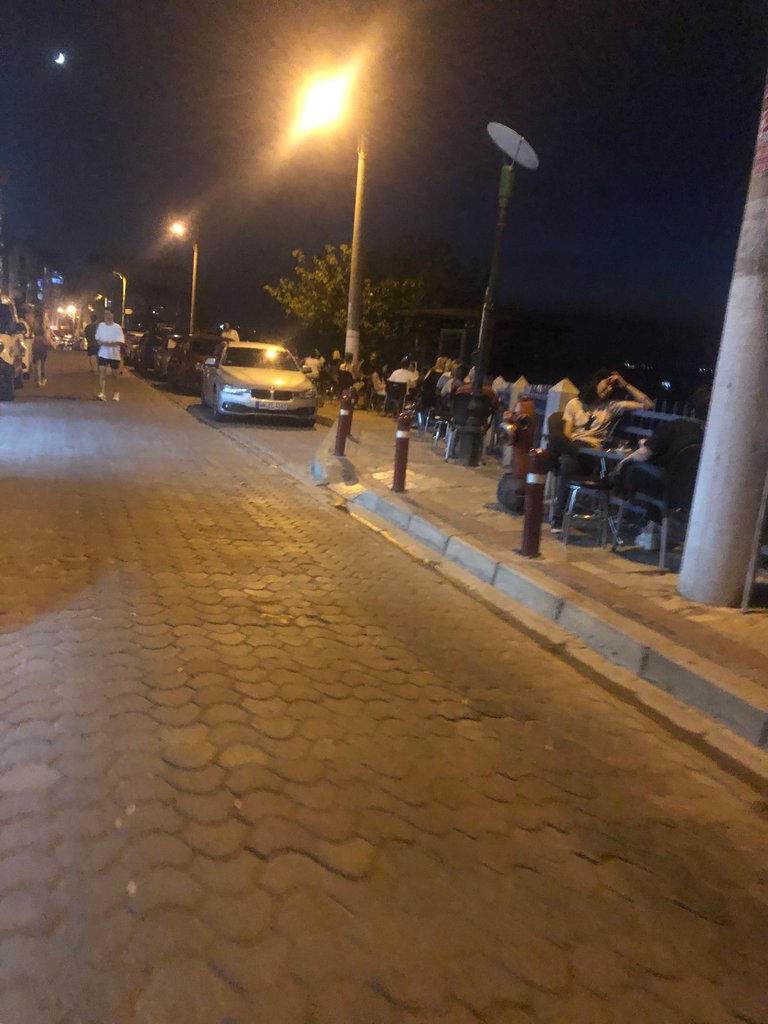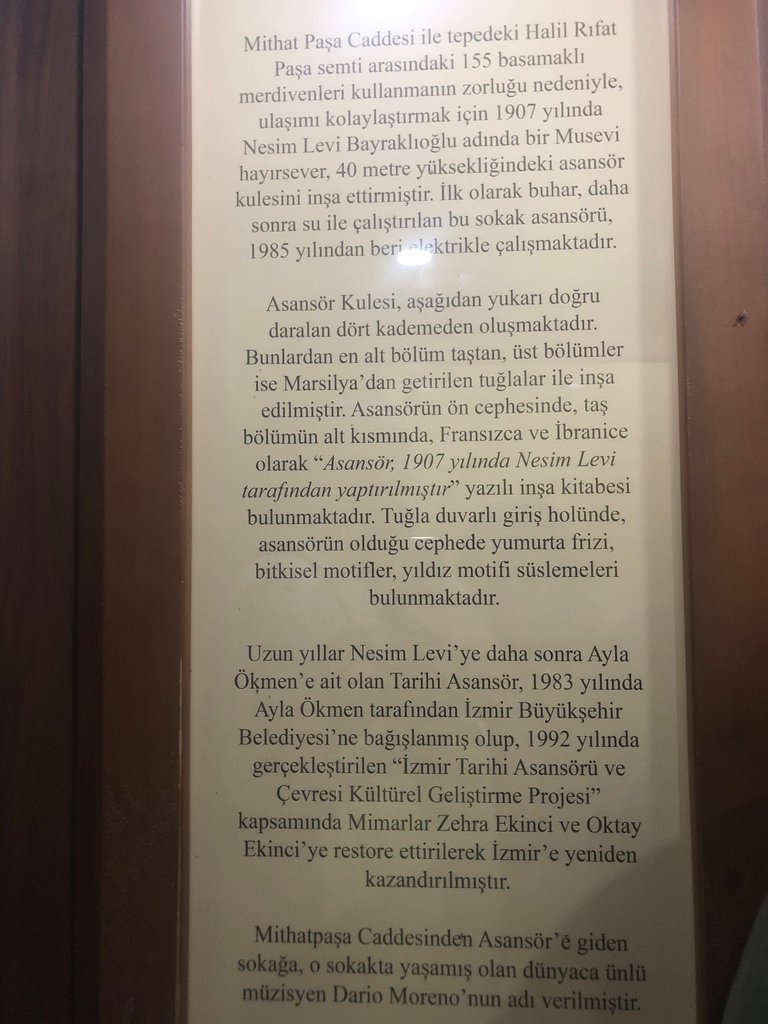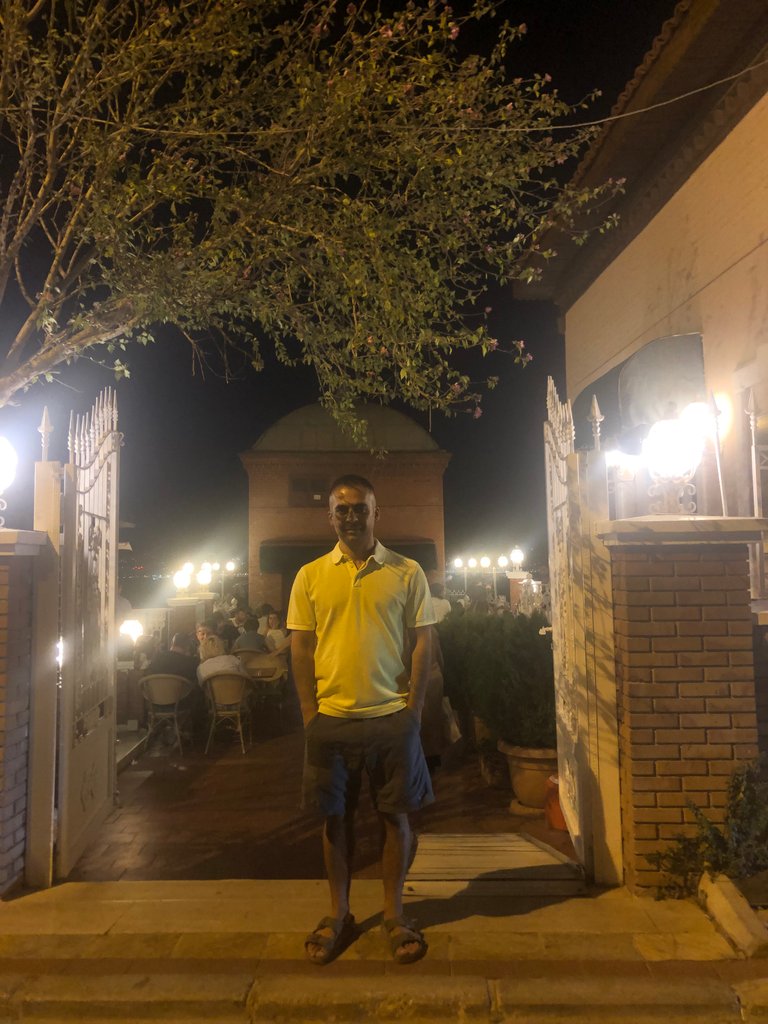 Mithatpaşa Caddesi'nden girişte, dar bir yoldan geçip asansöre ulaşılıyor. Bu yol üzerinde kafe ve barlar var. Ayrıca bir kaç tane de seyyar tezgahta takı satan insanlar var. Bu iş yerleri, duvarlarına yapılan süs ve boyalarla, önlerine dikilmiş olan çiçek ve ağaçlarıyla çok güzel. Bu dar sokağa, Daria Morena sokağı ismi verilmiş. Bu isim, Yahudi asıllı bir Türk şarkıcı. İzmir'i çok sevdiği için hakkında bir şarkı yazmış. Bu şarkının sözlerini ilk fotoğraflarda paylaştım. O şarkı sözlerinin olduğu pano, asansöre biniş yeri. Burada iki tane asansör var ve her birisi 10 kişilik. Yoğunluk olduğunda, burada sıra bekleyebiliyorsunuz ama uzun sürmüyor. Ben pandemi döneminde ailemle de gitmiştim buraya, o zaman gittiğimde asansörlere 4 er kişi binebiliyordu. O zaman daha uzun bir bekleme süresi vardı.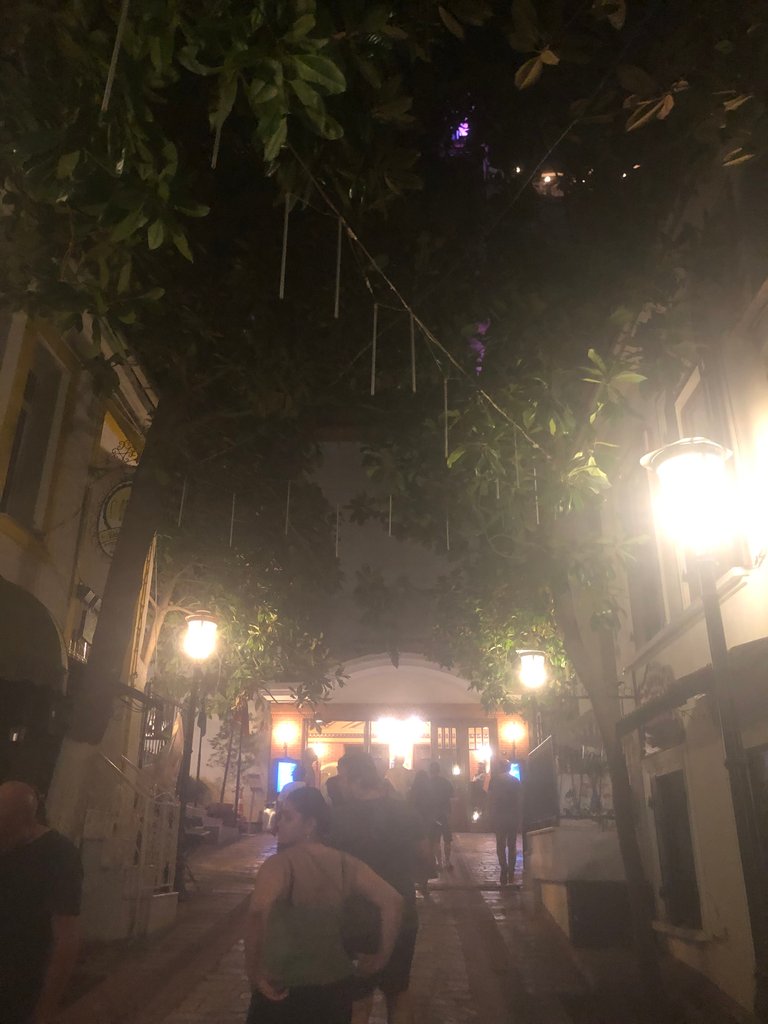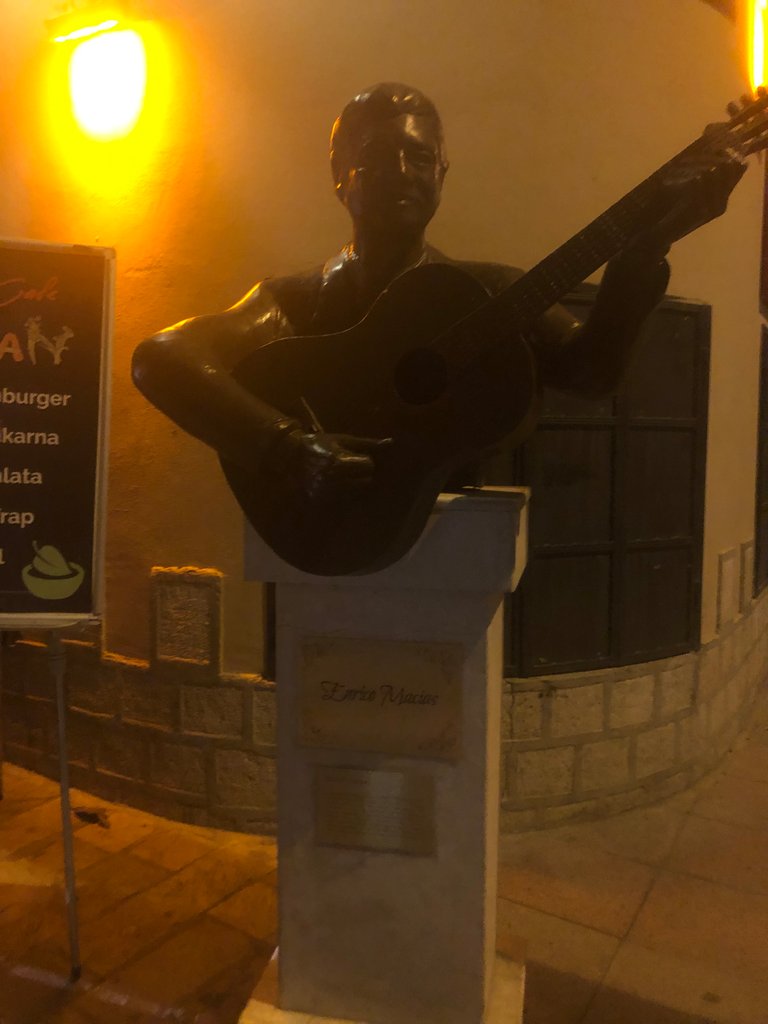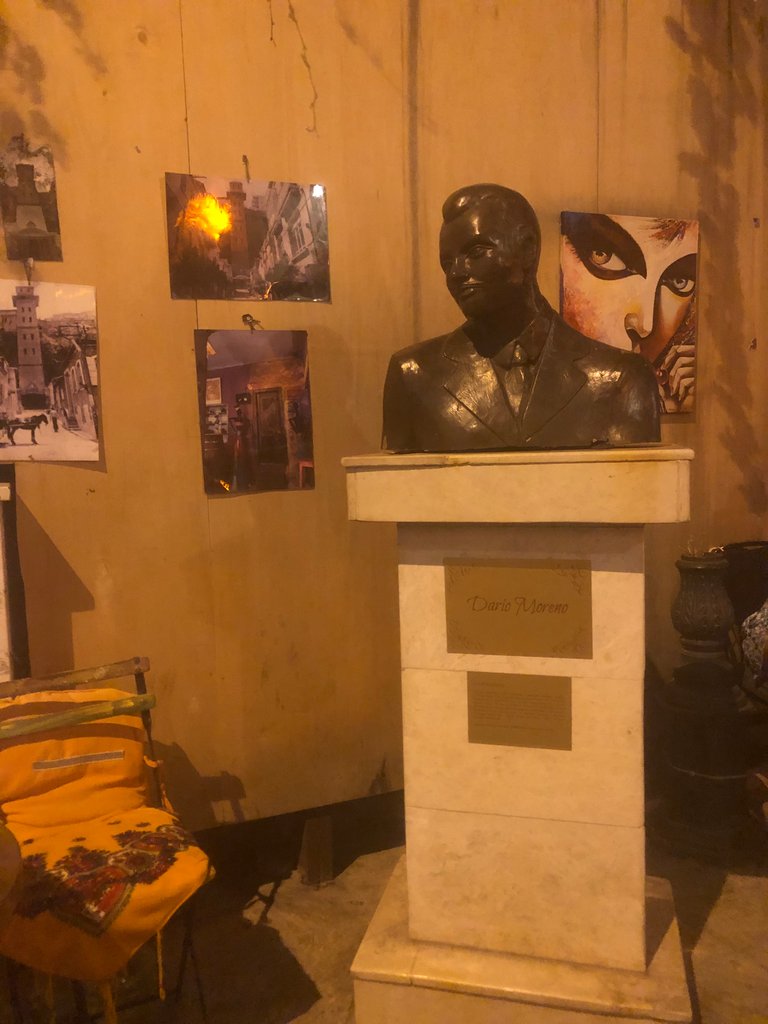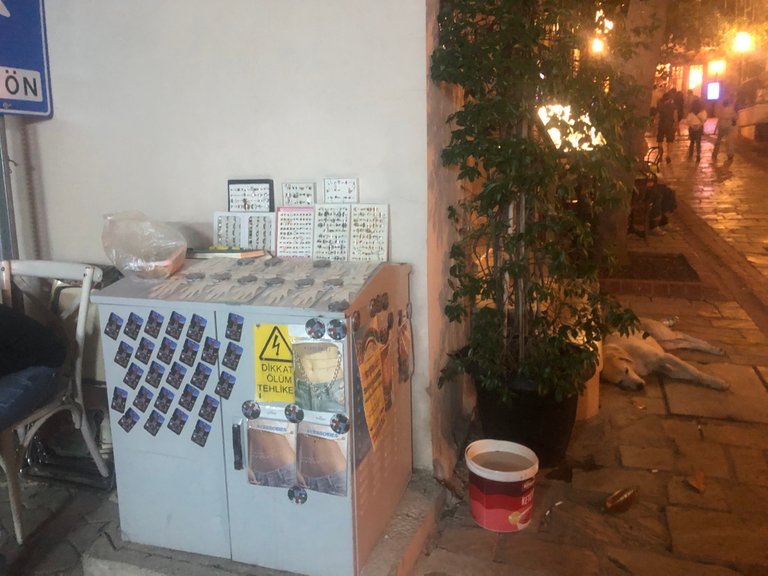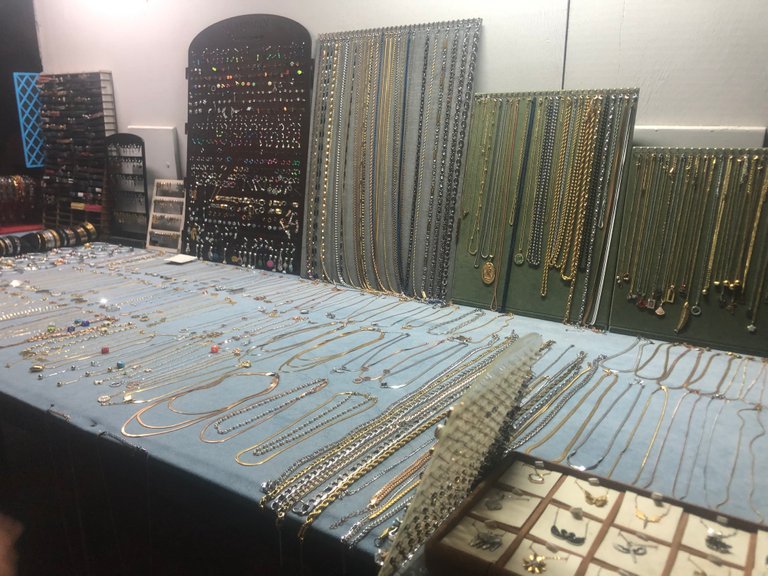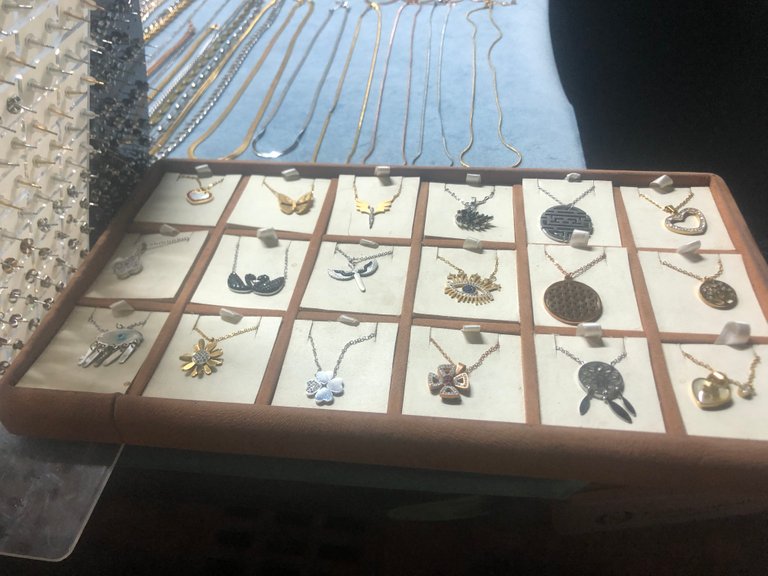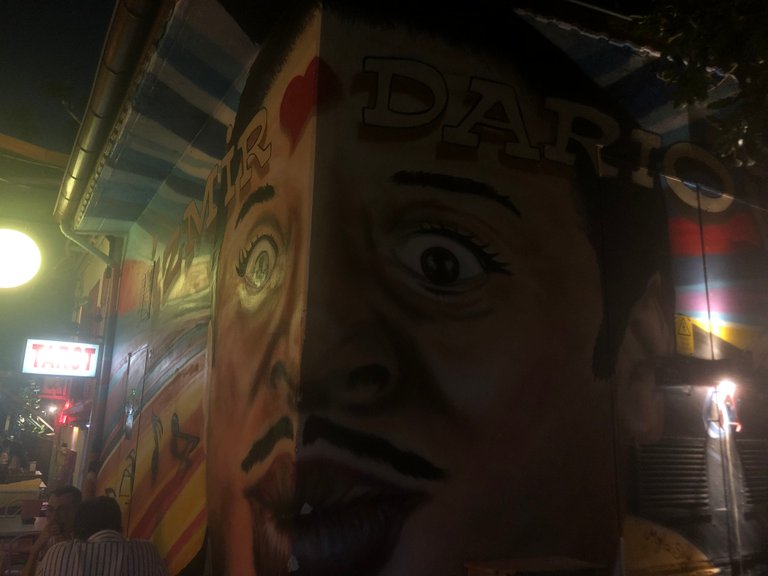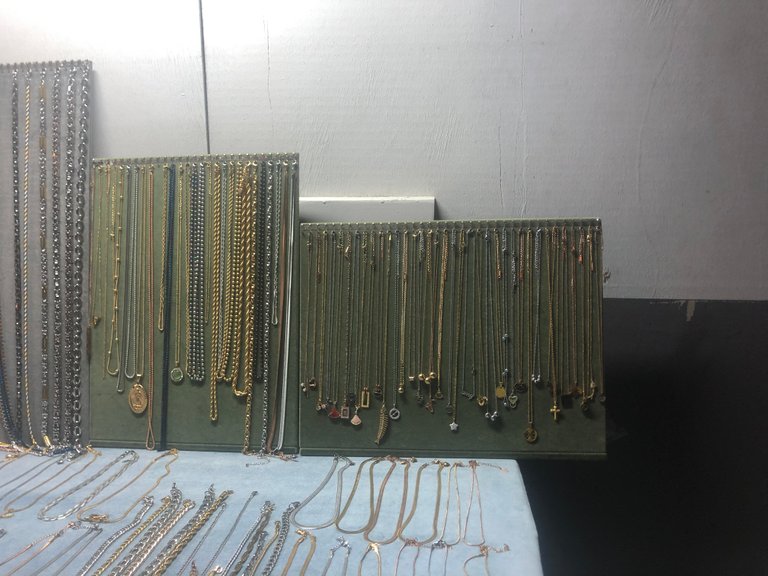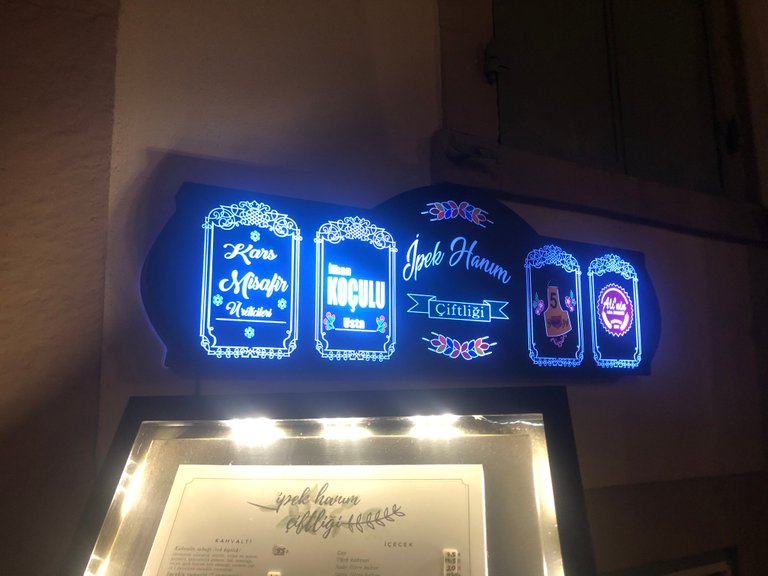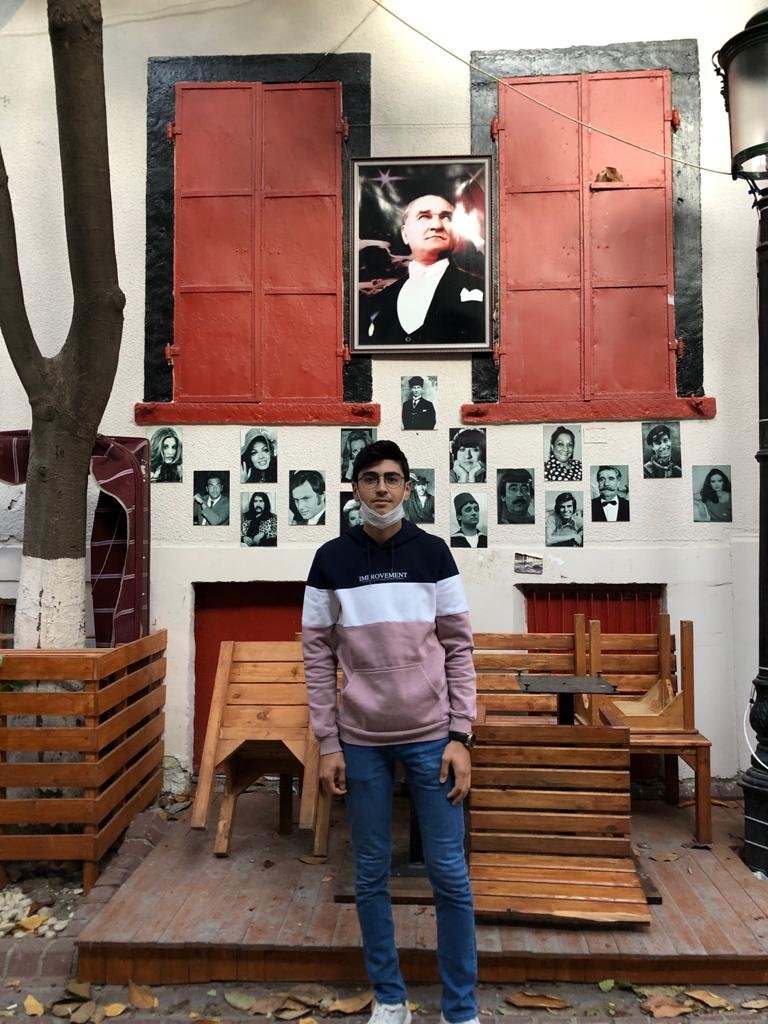 Asansöre binmek için herhangi bir ücret ödenmiyor. Bindikten sonra, sadece tek durağı olduğu için aşağıdan yukarıya, yukarıdan aşağıya, tek kat gidilen bir asansör yolculuğuna göre daha uzun bir yolculuk yapılıyor. Çünkü bu uzun mesafe için çok uzun ve dik bir bina şeklinde, iki tarafında da kapısı olan ik asansör yapılmış. Bindiğiniz kapının karşı tarafındaki kapıdan inmeniz gerekiyor. Asansörden yukarıda inilen yerde, bir restoran bir de bar var. Buradaki iş yerlerinin açık havada ve kapalı olan yerlerinde de masaları var. İçeriye de dışarıya da otursanız, manzaradan mahrum kalmıyorsunuz. Ailemle gündüz gittiğimde, buradaki barda, dışarıdaki masalardan birisine oturup, babamla bira içmiştik. Türbanlı olan annemin de olduğu masada, bira içmemiz garip bir görüntü olduğu için oradan geçenler sürekli bize bakmışlardı hatta. :)) Bu sefer, arkadaşlarla gittiğimizde, çok kalabalık olduğu için oturmaya yer bulamadık.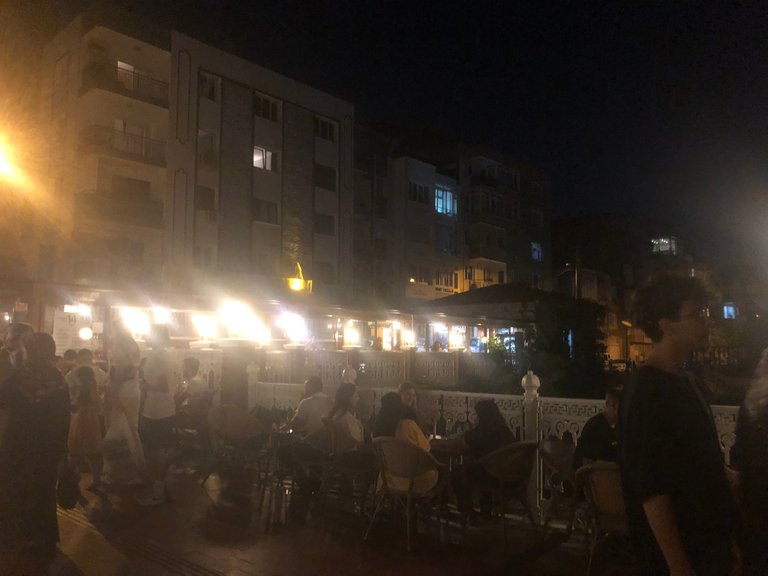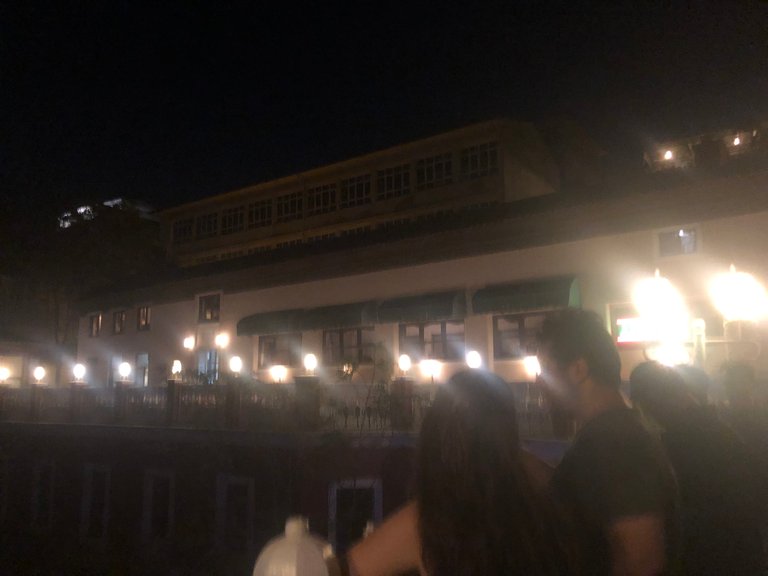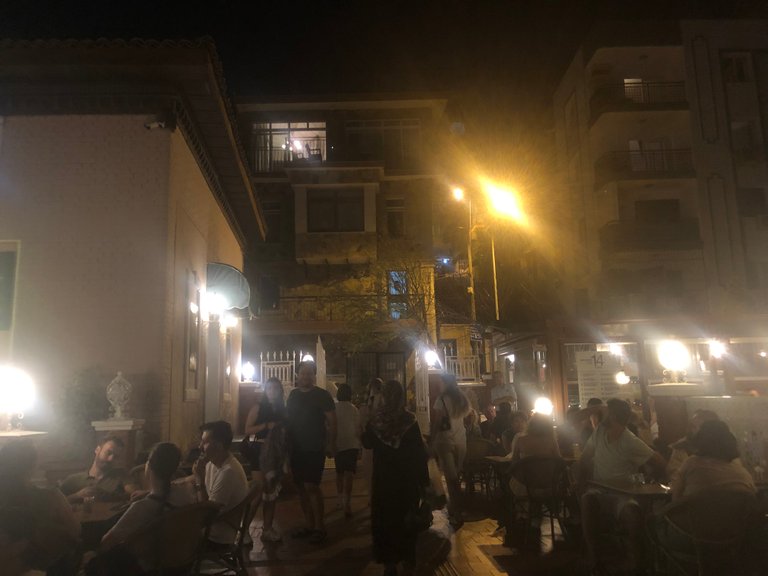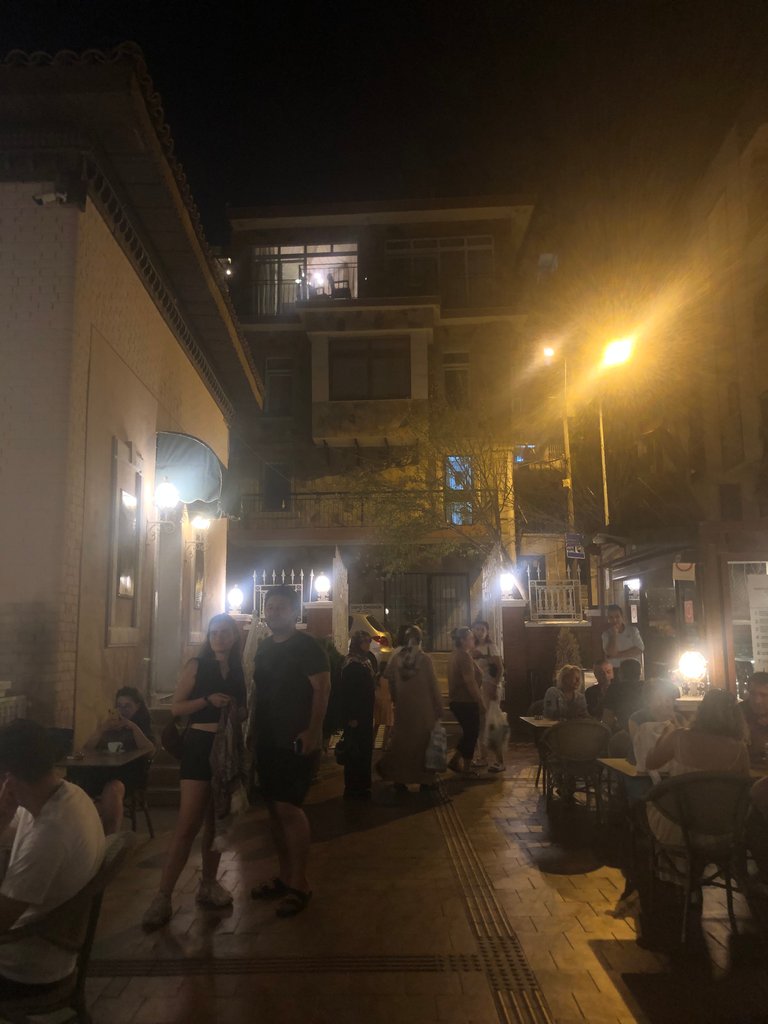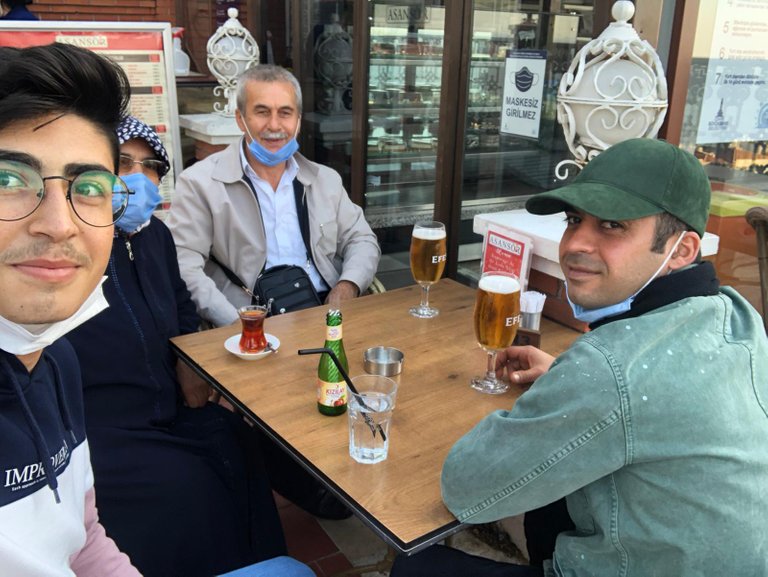 Çok yüksek olduğu için buranın çok güzel bir manzarası var. Ben çok beceremediğim fotoğraf çekme işini, kalitesiz telefonumla çekebildiğimce çektim. :)) Birazdan fotoğraflarını paylaşacağım manzara fotoğraflarının çekildiği yerde, akşam sıra vardı. Buraya gelen herkes önce orada fotoğraf çektirip, sonra gezmeye başlıyor. Biz de öyle yaptık. Burada bulunan gözetleme dürbünüyle, 1₺ atıp, manzarayı ve gök yüzünü yakından izleyebilirsiniz. Gene bu dürbünün yanında, görme engelliler için tarihçenin ve manzaranın anlatıldığı, bir tabela var.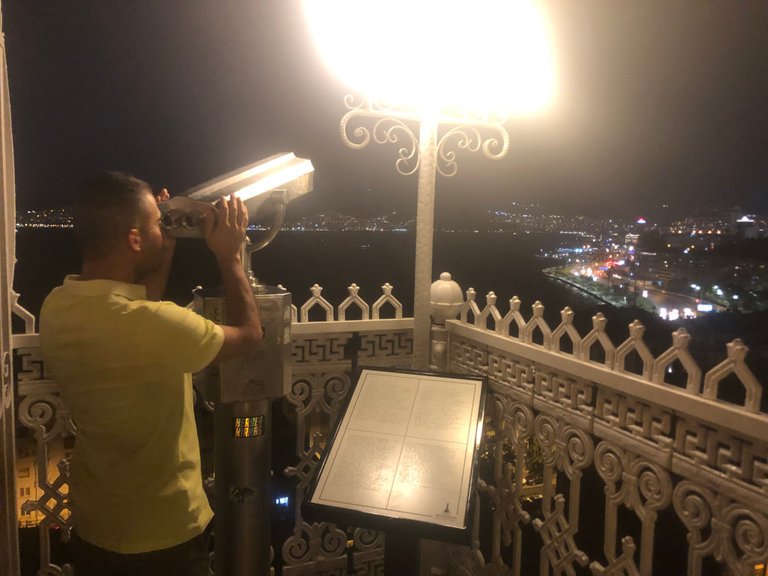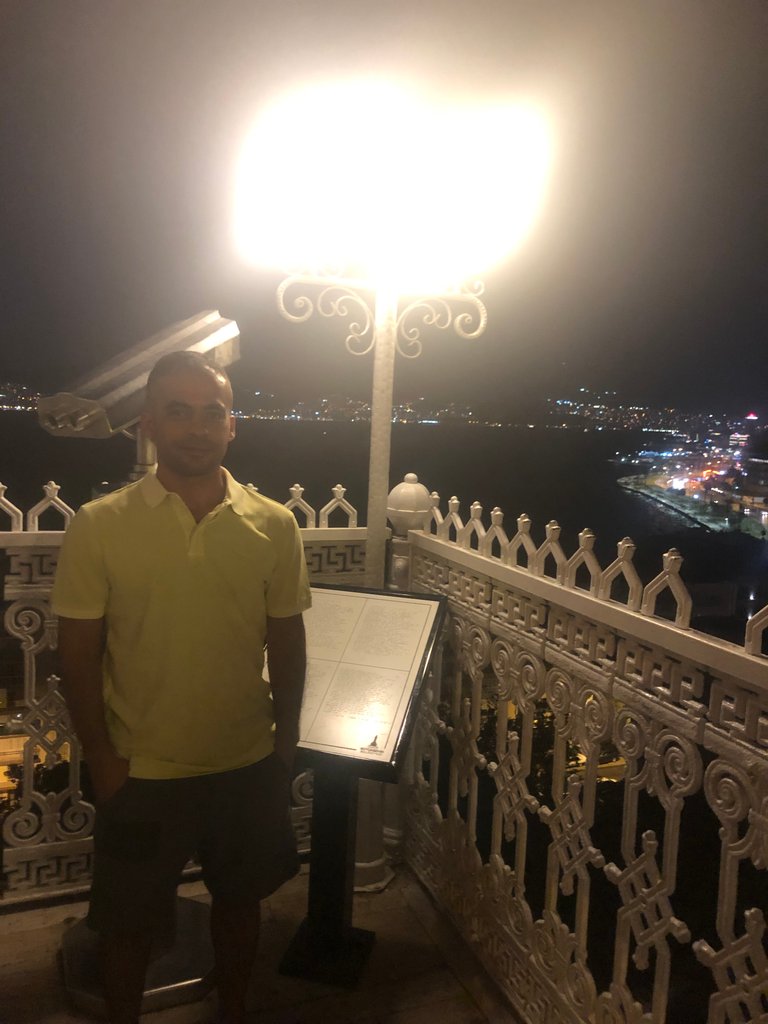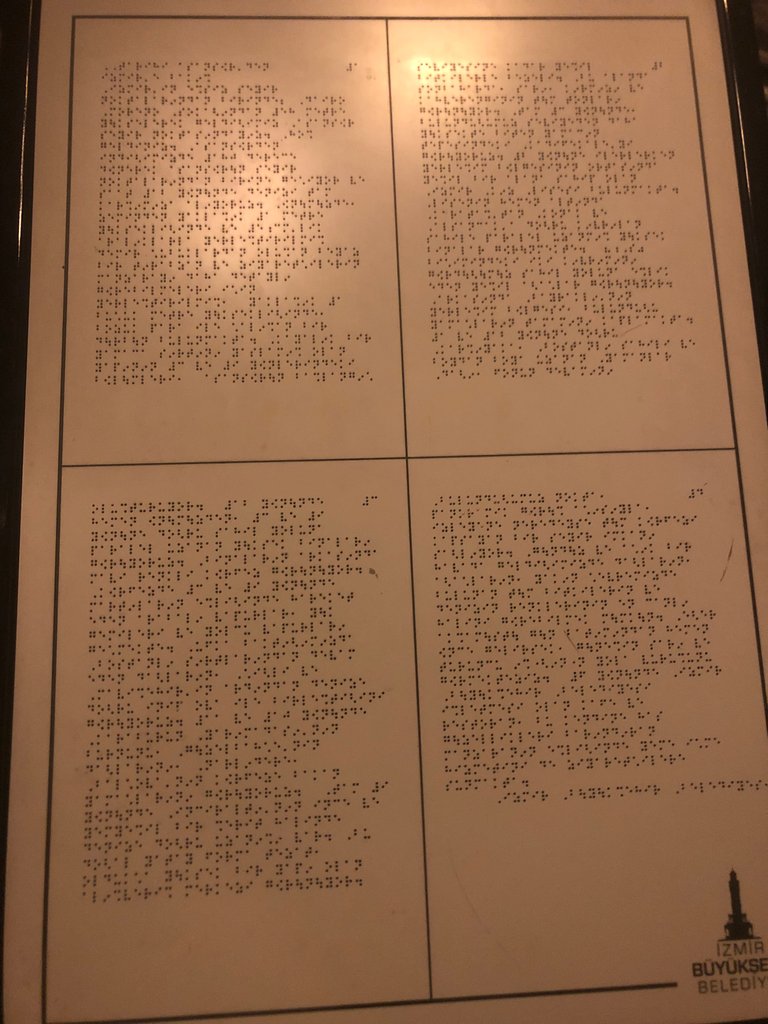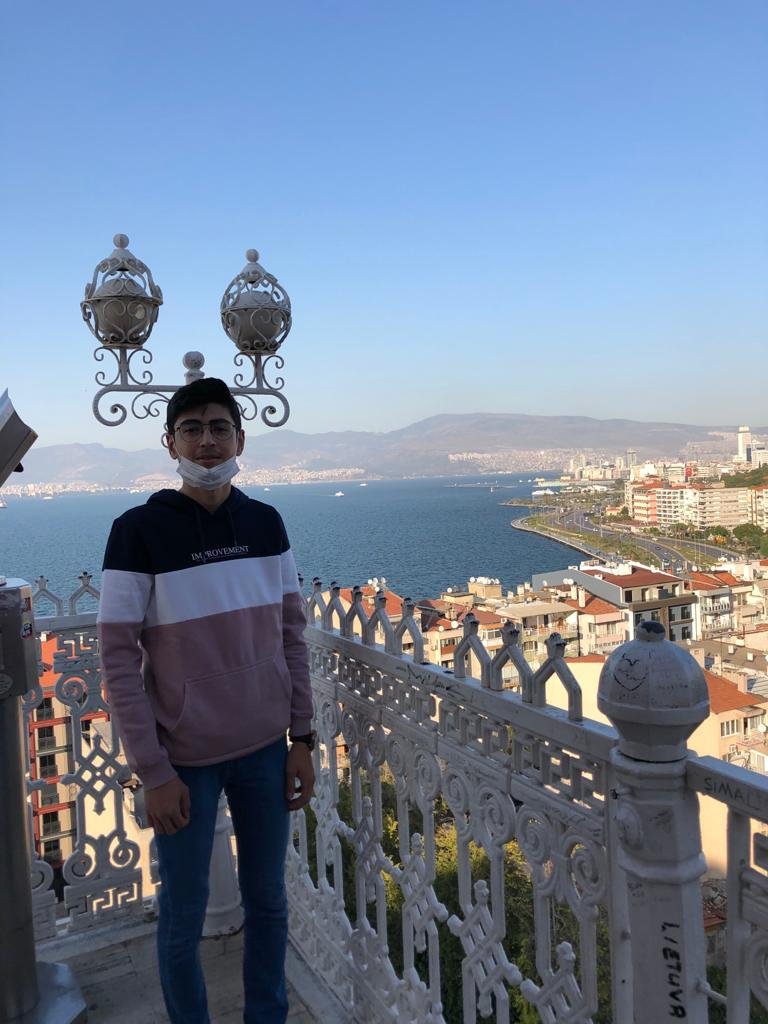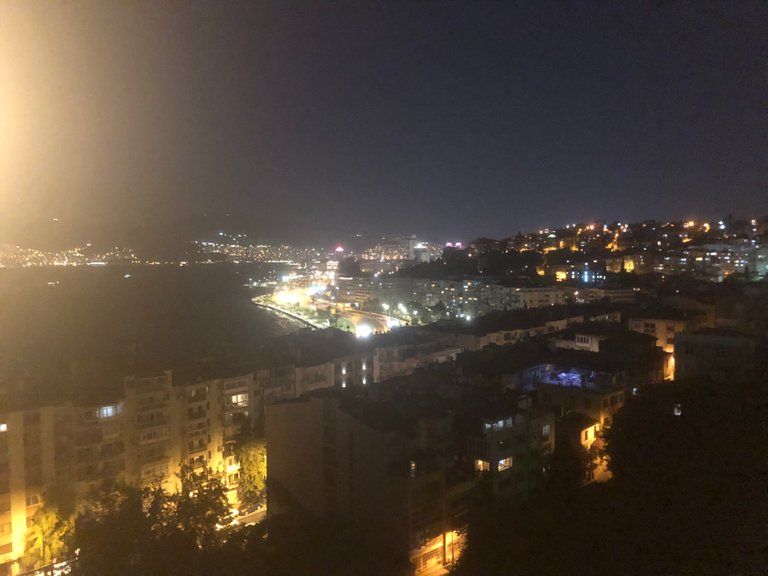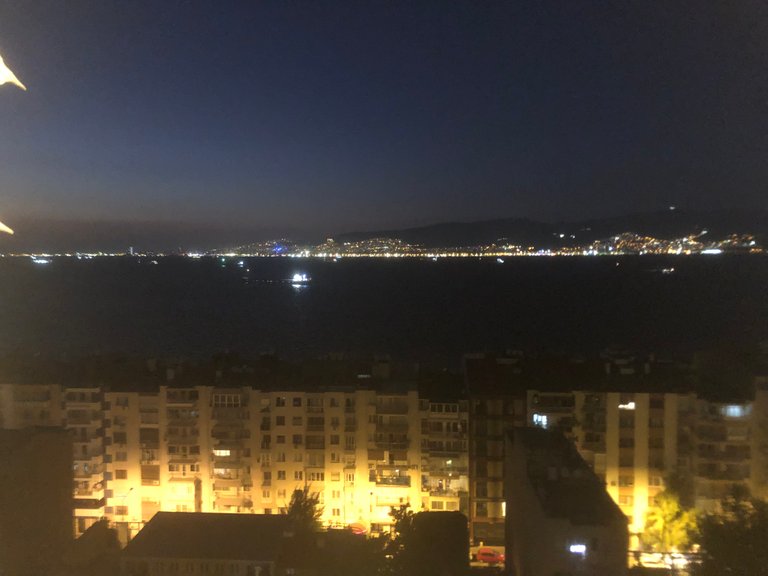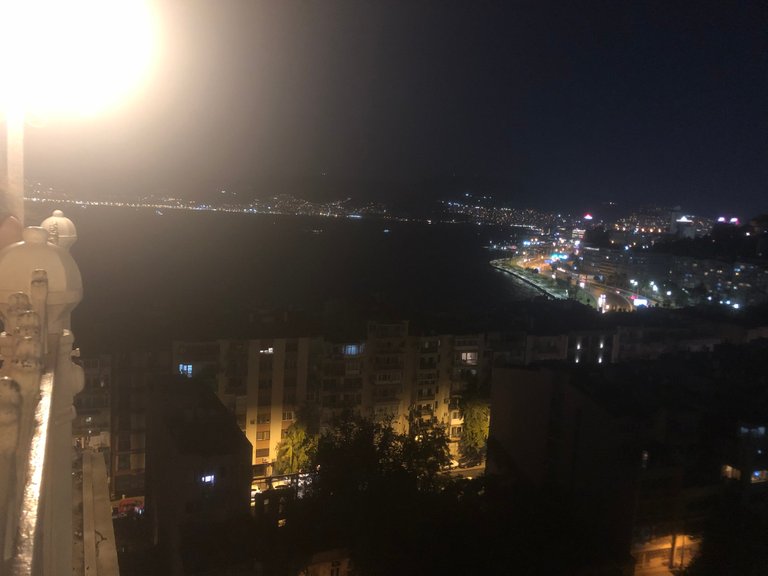 Asansör binasının üst tarafındaki girişinin olduğu yerde bulunan Halil Rıfat Paşa Caddesi üzerinde de çay ocakları var. Buranın da manzarası çok güzel. Yolun kenarına tel çekilip, küçük masalar ve sandalyeler konulmuş, burada oturup çay kahve içerek de manzaranın tadını çıkarabilirsiniz.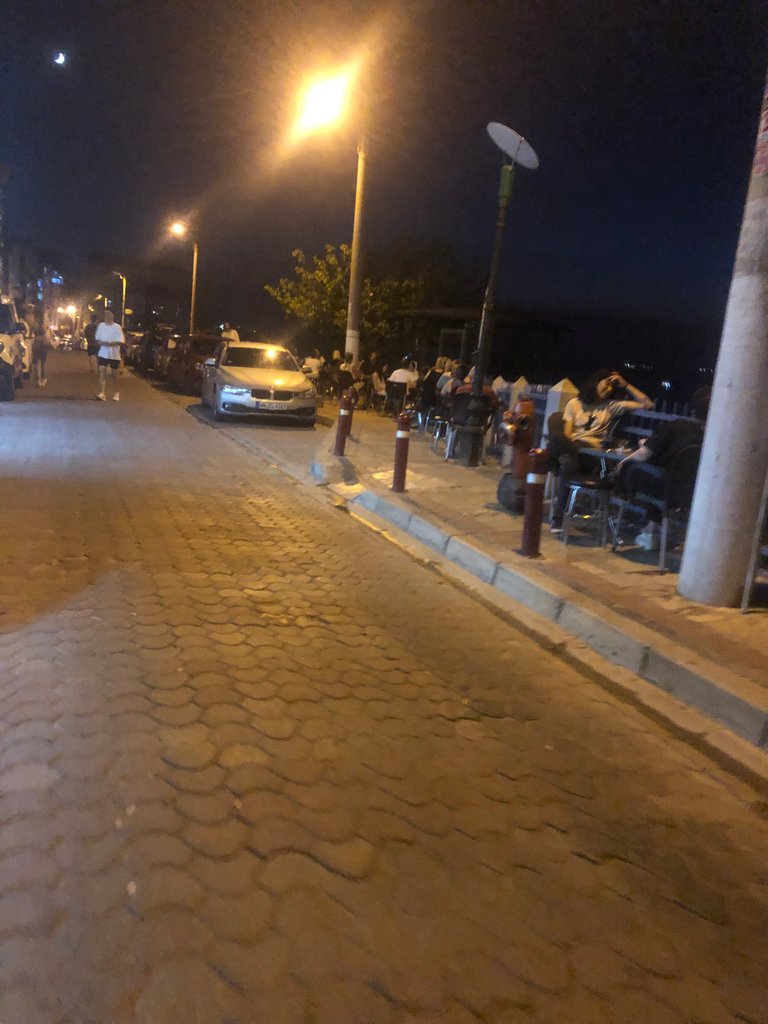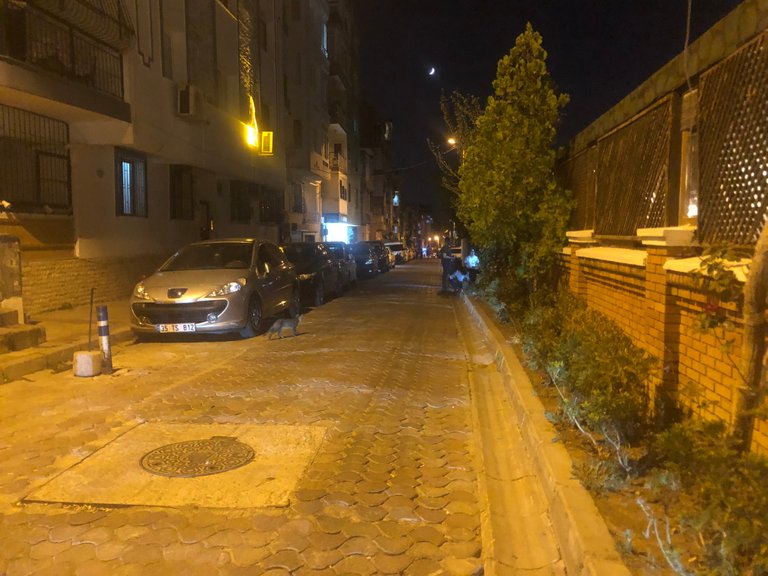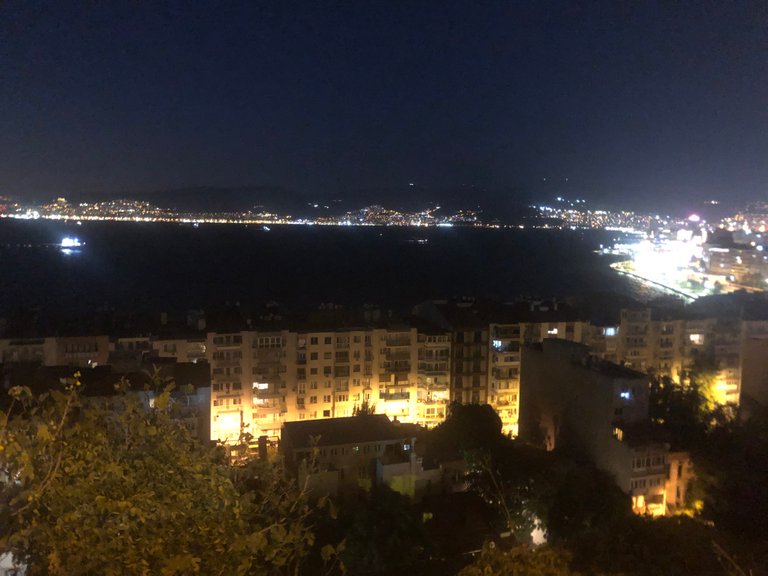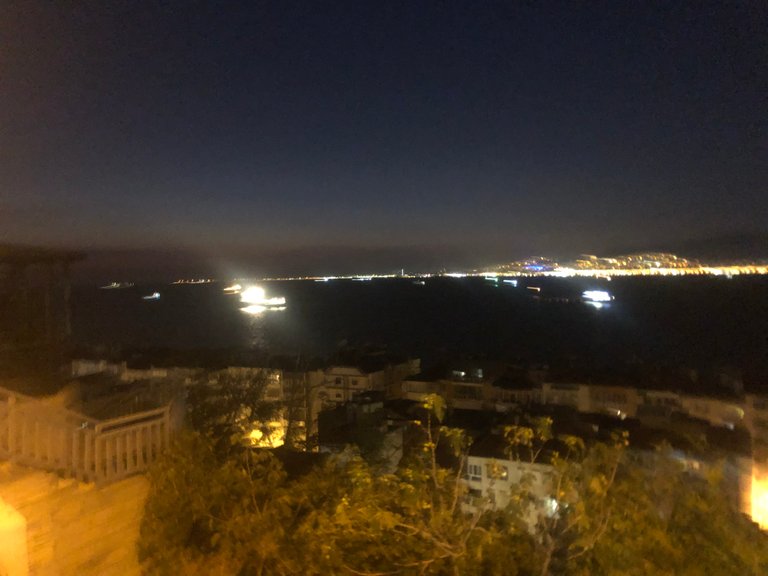 Tarihi Asansör Binası, heybetli ve tarih kokan yapısıyla, girişindeki yol üzerinde bulunan iş yerleri ve üst tarafında, sizi çıkardığı yerde size sunduğu en az kendisi kadar güzel manzarasıyla, eşsiz bir yer. Buraya ulaştığınız andan itibaren, çok yoğun tarih ve güzel manzaraya maruz kalma özgürlüğüne sahip olacaksınız. İzmir'e uğrarsanız, burayı görmeden gitmemelisiniz. Sağlıcakla kalın…
---
---