[ENG-TR] Urla Pier —|— Urla İskele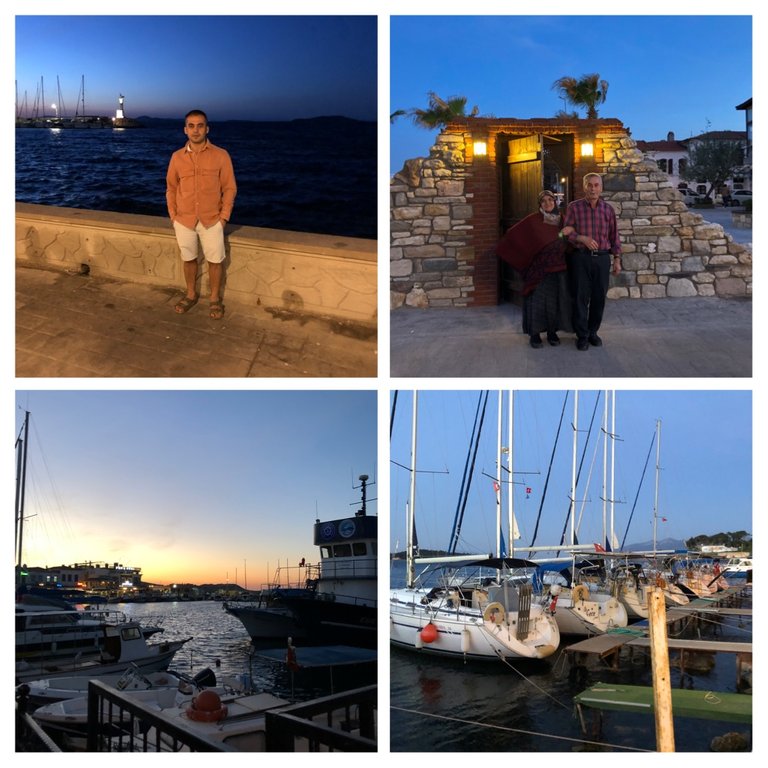 Hi guys. Today, I will tell you about Urla Pier, which I went to before but could not find the opportunity to tell. I told about a park located here, but Pier was fortunate enough for today. First of all, to talk a little about Urla, while this was a small seaside town, today it is a big tourism district. There are many beaches for swimming, many hotels, pensions and cottages for vacation, and many restaurants for summer entertainment.
Herkese merhaba. Bugün size, daha önce gittiğim fakat anlatmaya fırsat bulamadığım Urla İskele'yi anlatacağım. Burada bulunan bir parkı anlatmıştım fakat İskele bugüne kısmetmiş. Öncelikle Urla'dan biraz bahsetmek gerekirse, burası küçük bir sahil kasabasıyken, bugün büyük bir turizm İlçesi. Denize girmek için bir sürü plajı, tatil için bir sürü otel, pansiyon ve yazlık, yaz eğlenceleri için bir sürü restorant var.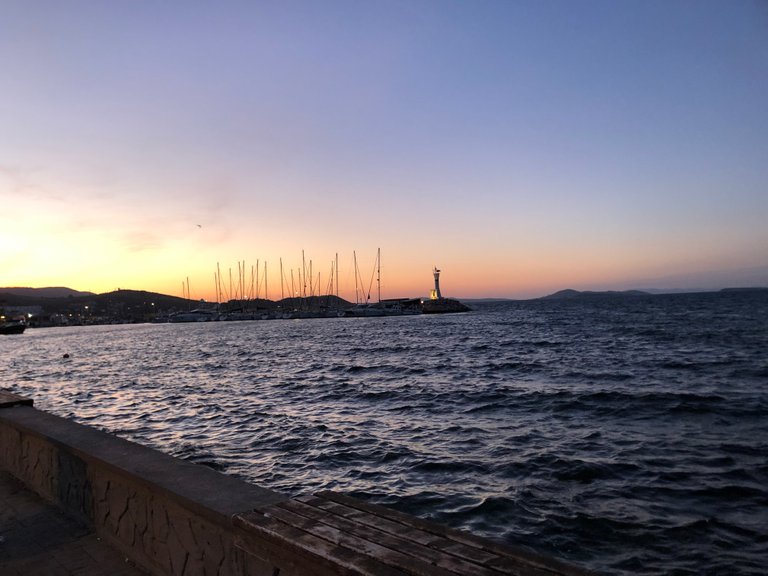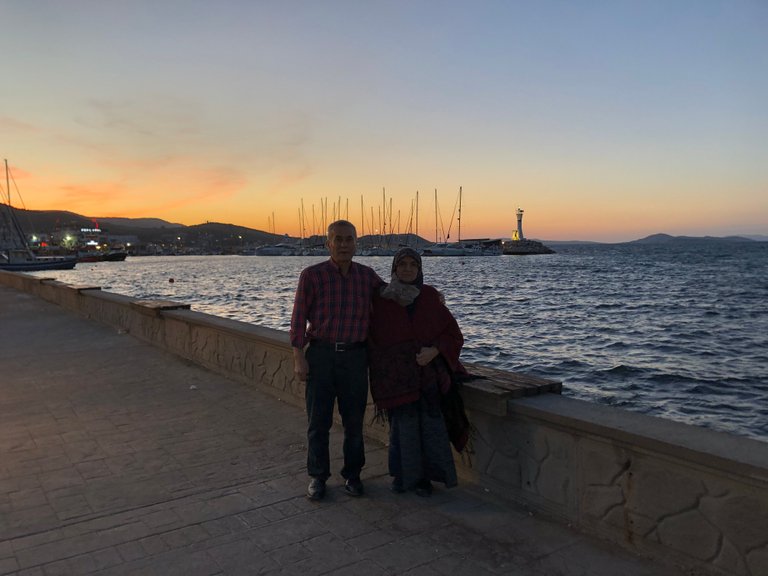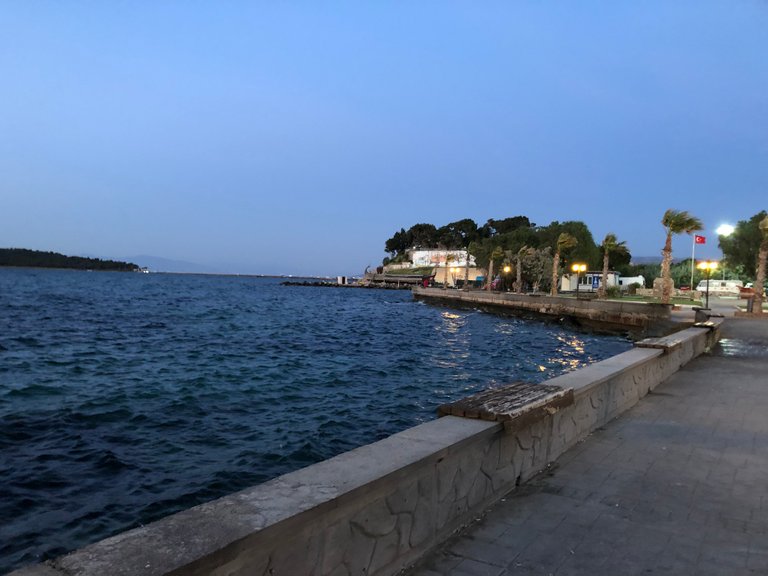 Urla Pier is located in Çeşmealtı, one of the most famous places of Urla. There is a public beach and many businesses in this area. When I went, I did not go to the beach because the weather was not cold enough to swim in the sea yet. I was content with walking on the pier. Here a lot of boats are moored to the shore of the beach. There is also a long breakwater. The shore of this breakwater is also full of boats.
Urla İskele, Urla'nın en meşhur yerlerinden birisi olan Çeşmealtı bölgesinde bulunuyor. Bu bölgede Halk plajı ve bir sürü iş yeri var. Ben gittiğimde hava henüz denize girebilecek kadar soğuk olmadığından, plaja gitmedim. İskelede yürüyüş yapmakla yetindim. Burada sahilin kıyısına bir sürü tekne bağlı. Bir de uzun bir dalgakıran var. Bu dalgakıranın kıyısı da teknelerle dolu.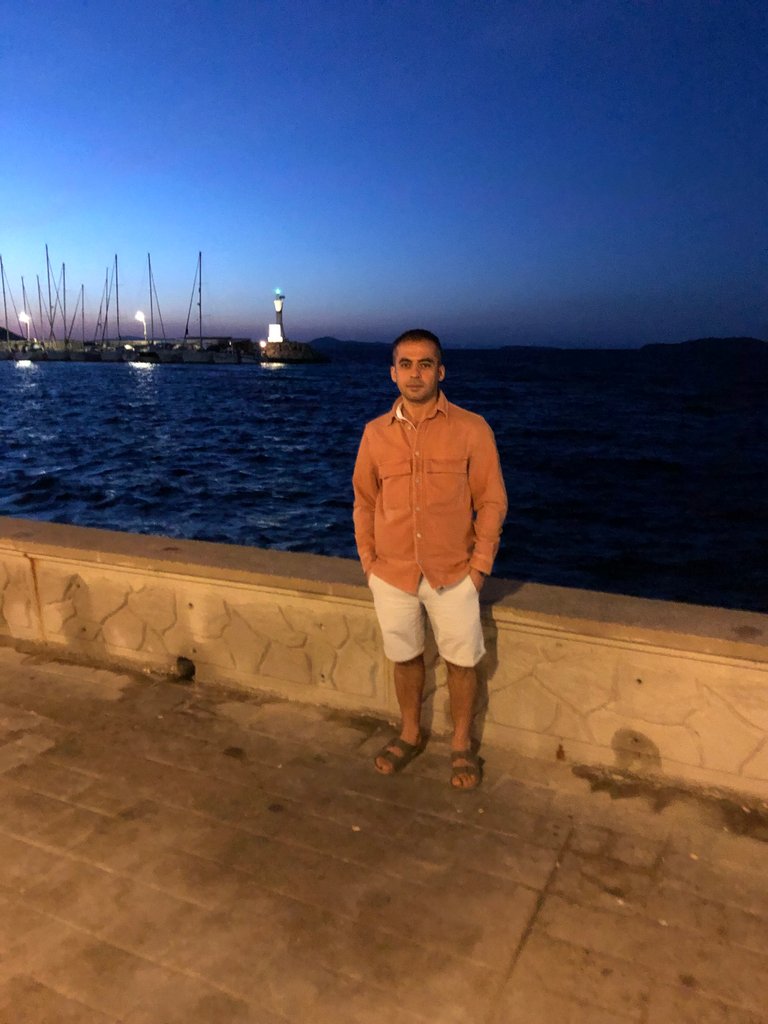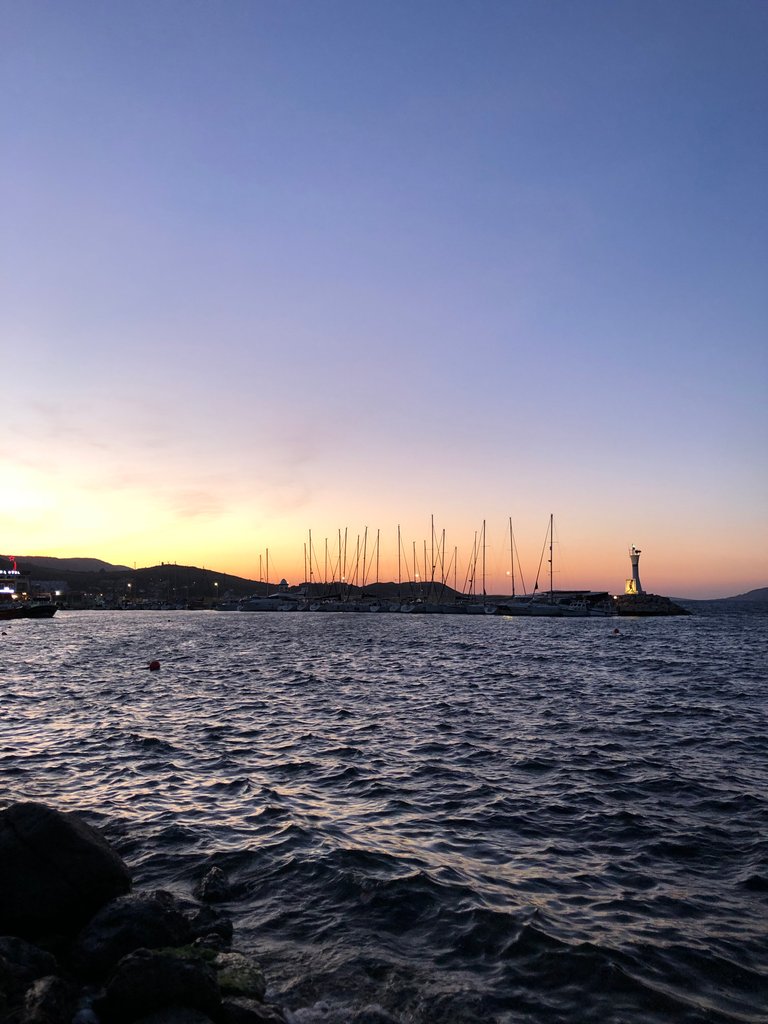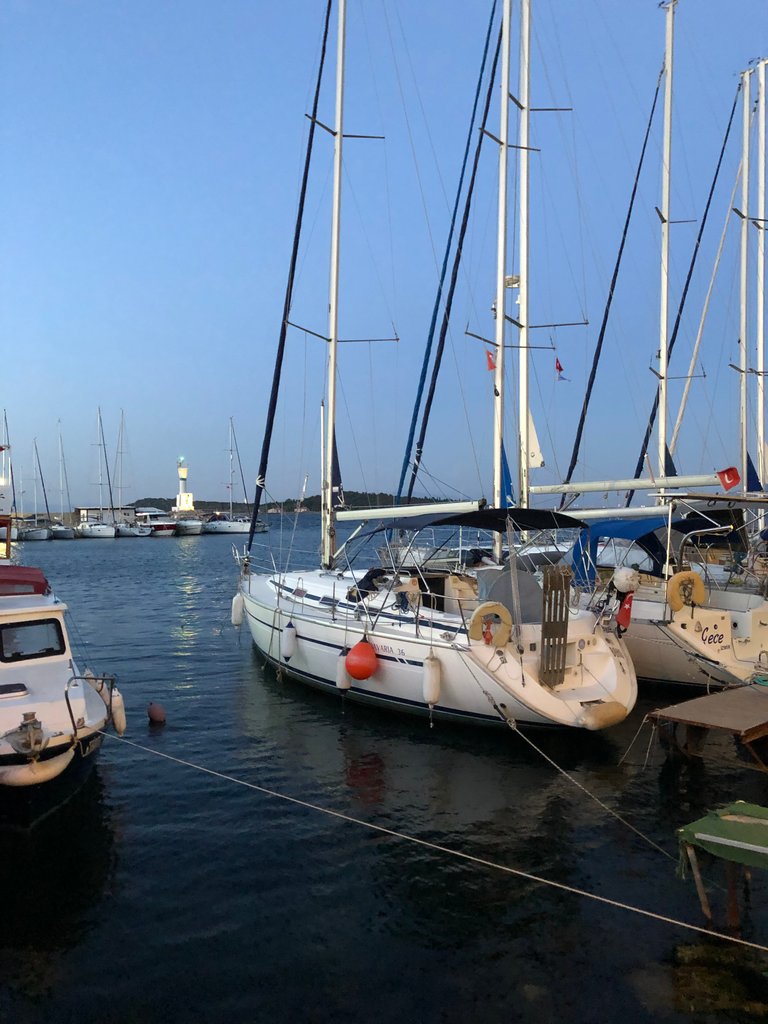 There is a footpath around the pier. There is an L-shaped area where 2-3 people can pass side by side, around this area there are cafes, tea gardens and restaurants. It is very relaxing to take a walk here, accompanied by a gentle wind and a vast sea view. Many of the workplaces here are designed according to this view.
İskelenin etrafında bir yaya yolu var. 2-3 kişinin yan yana geçebileceği, L şeklinde bir alan, bu alanın etrafında da kafe, çay bahçesi ve restoranlar var. Burada hafif rüzgar ve uçsuz bucaksız deniz manzarası eşliğinde yürüyüş yapmak insanı çok rahatlatıyor. Buradaki iş yerlerinin bir çoğu da bu manzaraya göre dizayn edilmiş.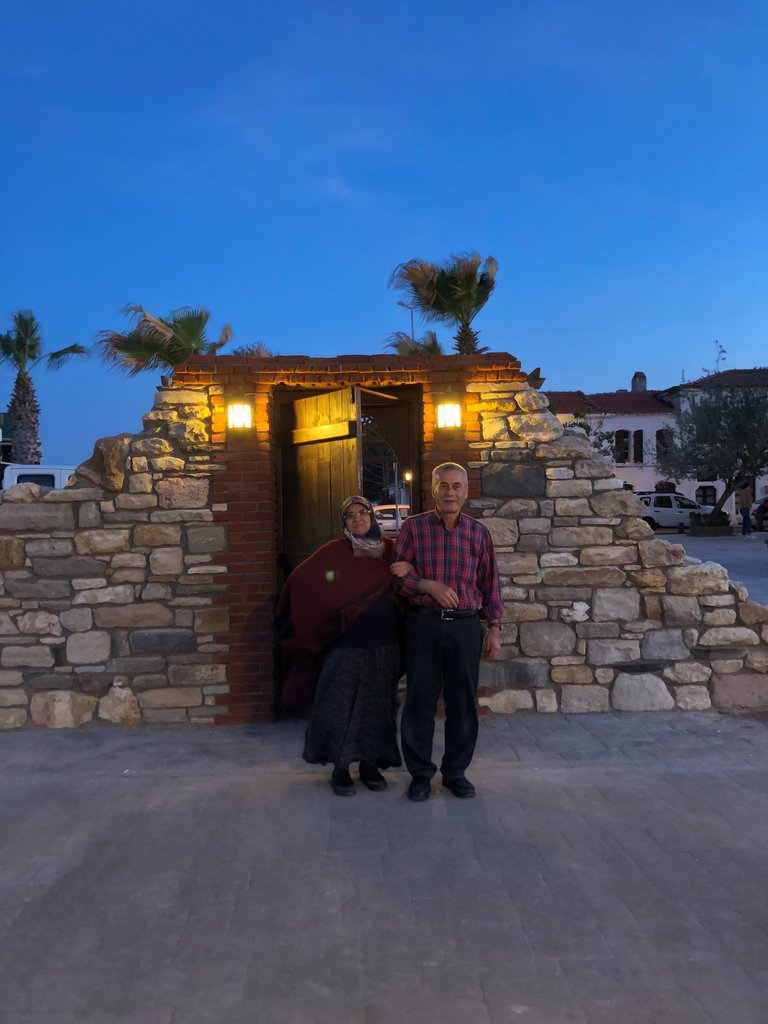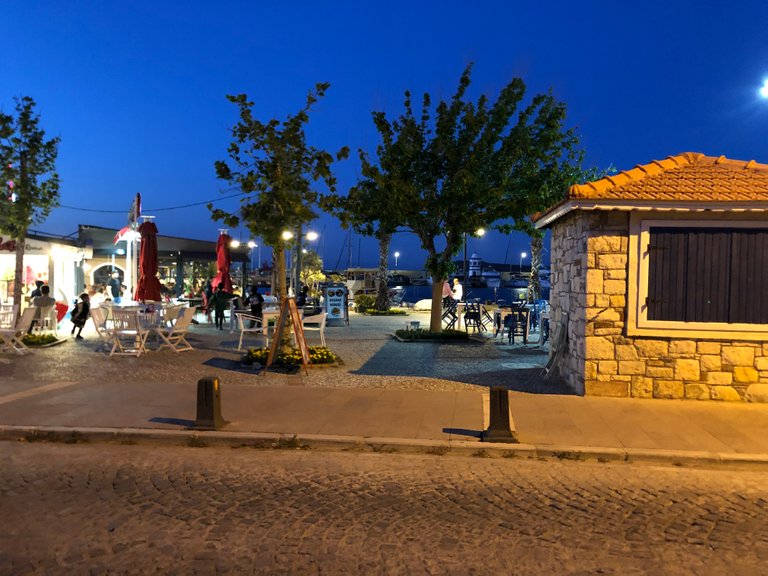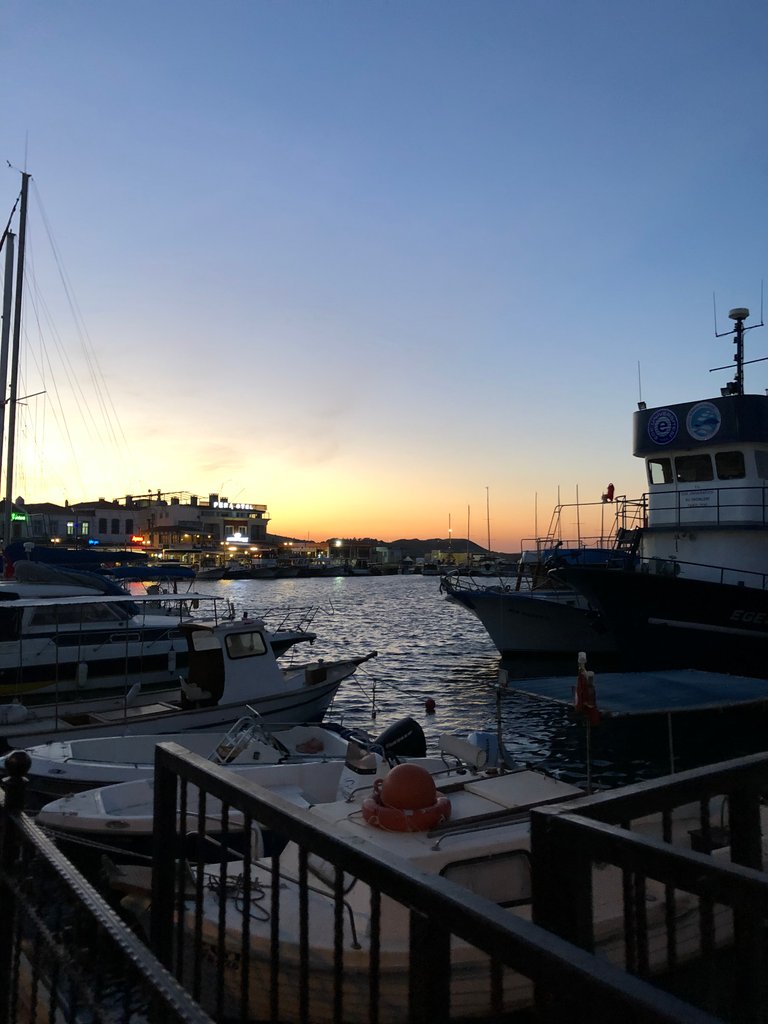 When you want to come here with your own vehicle, you don't have to worry about the parking problem. There is a free municipal parking lot. When you come to Izmir for a 1-day holiday or if you are living in Izmir and want to go on holiday, you can go to this region, swim in the public beach during the day, take a walk on the Pier in the evening and spend a nice evening at the workplaces here.
Buraya kendi aracınızla gelmek istediğinizde, park sorununu dert etmenize gerek yok. Belediyeye ait ücretsiz bir otopark var. İzmir'e 1 günlük tatil için geldiğinizde veya İzmirde oturuyor da tatile gitmek istediğinizde, bu bölgeye gidip, gündüz Halk plajında denize girip, akşam da İskelede yürüyüş yapıp, buradaki iş yerlerinde güzel bir akşam geçirebilirsiniz.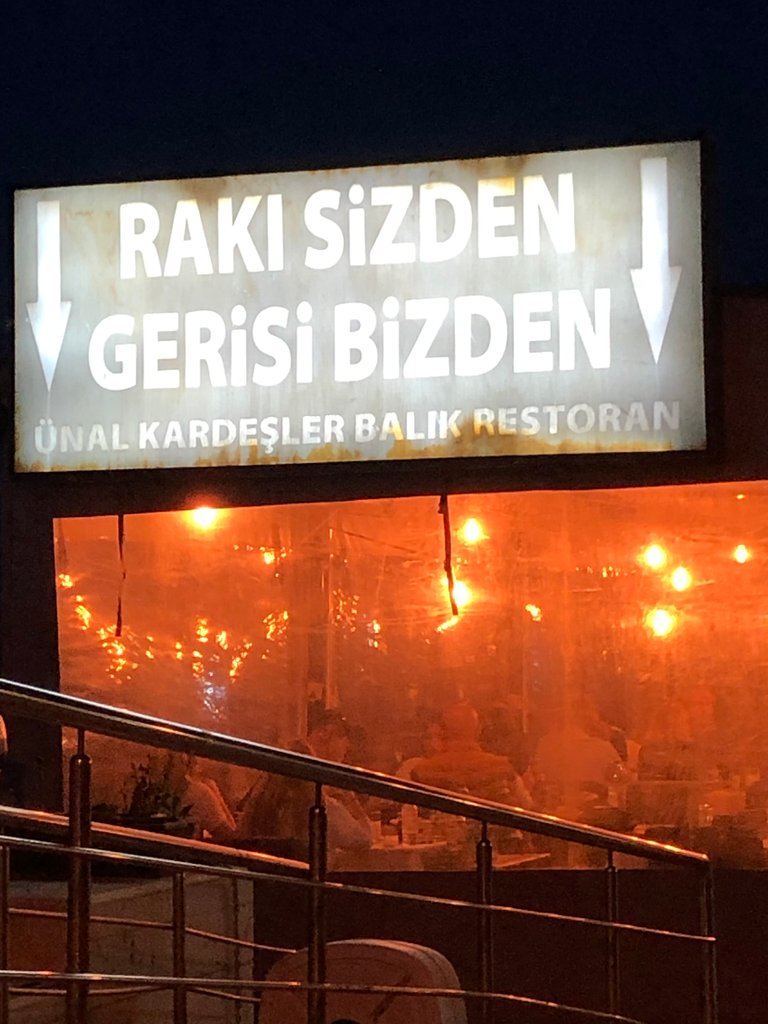 ---
---