Combining work and studies as a student requires many sacrifices.
Combining work and studies is not an easy task for students. Combining work and studies may affect students' academic performance and other things. It requires lots of planning to balance work and studies as a student.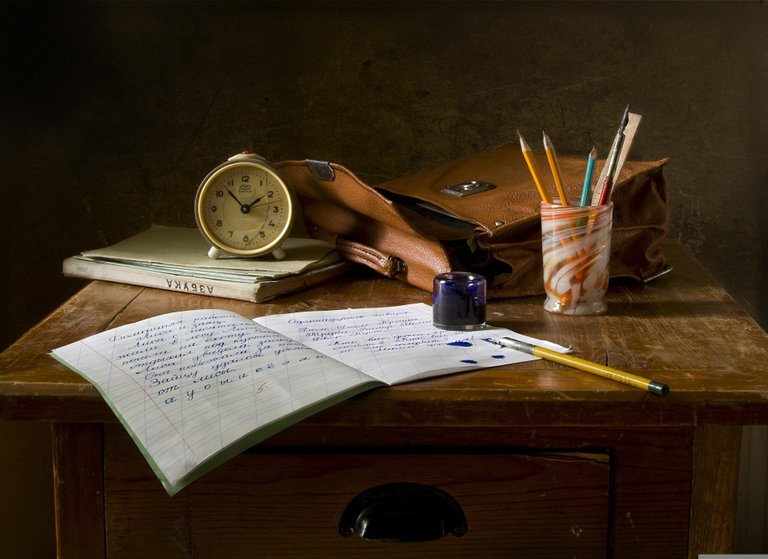 source
The increase in expenses in school is one of the reasons many students engage themselves in work while in school. Although there are several other reasons too. For example, some students are the ones that sponsor themselves in school, and the way to handle tuition fees and other expenses is to combine work and studies.
However, combining work and studies may affect students in many ways. For example, when combining studies and work, students may have little time for studies and sometimes miss classes, tests or examinations.
I could recall when I was in my third year at university. I started helping my classmates and other students in the department with their assignments in order to handle some expenses and also have extra money in my pockets.
I started this because I don't want to keep asking my parents for money aside from the monthly stipends I am receiving, and as we all know, money is one of the things students always need while in school.
I was able to balance studies and work at first, but as time passed, I found myself with little time to myself due to the numerous assignments and projects I had to complete.
At a point, I wanted to stop, but the need for cash when one is at school is really high, which is why I continue, even when I know it is taking much of my time.
I started going home late at night as I needed to stay back in school after class in order to be able to use the school Wi-Fi network to carry out some of the assignments and projects work and also print some of them.
Junk foods became my favorite food as I had little or no time to cook, and I wasn't getting enough sleep either because of late night sleep. Well, sometimes I go to class late, especially for the early morning classes.
I tried all methods to balance both studies and work together, but none worked, and the only sacrifice I had to make then was to attend the classes of lecturers that were strict while I missed the rest of the classes.
Although it didn't affect my CGPA because I assimilate quickly when reading, the CGPA does not take any steps up, but I was able to maintain it throughout the undergraduate program and it didn't drop.
In order to be able to eat better food after a long day researching and typing assignments and projects, I had to beg my cousin, who stays in the hostel, to move in with me.
However, sleep wasn't enough for me from the day I started till the day I graduated from school. I also do not have time for myself or any social activities.
In conclusion, it is a very difficult task to balance or combine work and studies as a student because it requires many sacrifices that might affect one's academic performance, health, and social life and also little time for one self.
---
---