I've learned a lot of things from volunteering.
Volunteering is a way of helping others and also contributing to the community. One doesn't have to be wealthy to help those in need of help or to contribute to the community.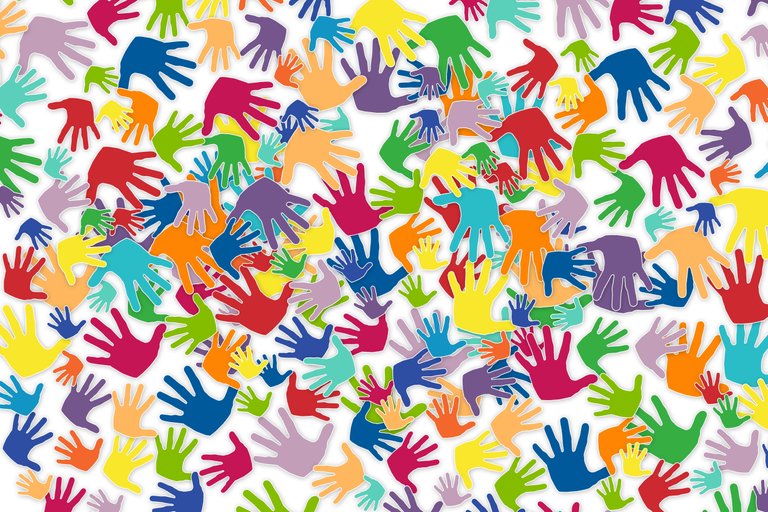 source
Many people tend to withdraw themselves when it comes to volunteering because they feel there is nothing to gain from it. Some individuals do feel it's better to use the time they would spare in volunteering to rest or for something else, which is very wrong.
There are many things one stands to gain by volunteering, which many people do not know.
One of the benefits of volunteering is that it helps one to gain valuable knowledge that would cost a lot of money to acquire. For example, while I was still in university, I shared the same compound with my landlord.
My landlord happens to be a farmer. One lovely evening, I was chit-chatting with him when he mentioned how he needed an extra laborer at the farm and didn't have enough money to hire one.
"Well, the school is on first semester break and I am not planning on going home. So, if you don't mind, I can lend you a helping hand. " I told him.
He laughed and said, "Oh Bello, do you have any farm experience?"
"No, but I am a fast learner," I replied.
He agreed, and I joined him and his family at the farm. I assisted him throughout the season and learned many things at the farm that have benefited me to this day.
I have also learned how to hatch fish eggs from volunteering. In January last year, a friend of mine called me and gist about the new hatching bond his uncle wanted to construct and that he was going there to give him an extra hand. He asked if I could come over to help, so that it would be faster, to which I said yes.
A few weeks later, my friend's uncle invited me over the day he wanted to use the pond to come and watch how to hatch fish eggs.
At the end of it all, I was able to learn how to construct a hatching pond.
I was also able to learn how to hatch fish eggs and maintain them. If I had not agreed to help, I wouldn't have been able to gain the knowledge. Imagine how much it would have cost me to acquire the knowledge.
Another benefit of volunteering is that it gives one the opportunity to meet new people. I recall how I made new friends during National Youth Service Corps general sanitation last year. I could have stayed at home and used the time for other things, but it is always a good thing to contribute to the community.
I was able to meet new people and make new friends during the general sanitation and also have a nice time with my friends. I am still in contact with the friends I made during the general sanitation.
Furthermore, volunteering helps one gain social skills and connections. It also helps one create bonds with other people and is a great way of communicating with people in the community.
In conclusion, volunteering gives one the opportunity to change people's lives. Not only does volunteering give one the opportunity to help others, but it is also helpful to oneself.
---
---