My favorite holiday was really fantastic and unforgettable.
Holidays are fantastic. It is the period of time everyone always longs for. Some people spend it with family and friends. Some used it to engage in recreational activities. Some used it to clear their heads and rest for the tasks ahead after the holiday, while some individuals still used it for their daily routine.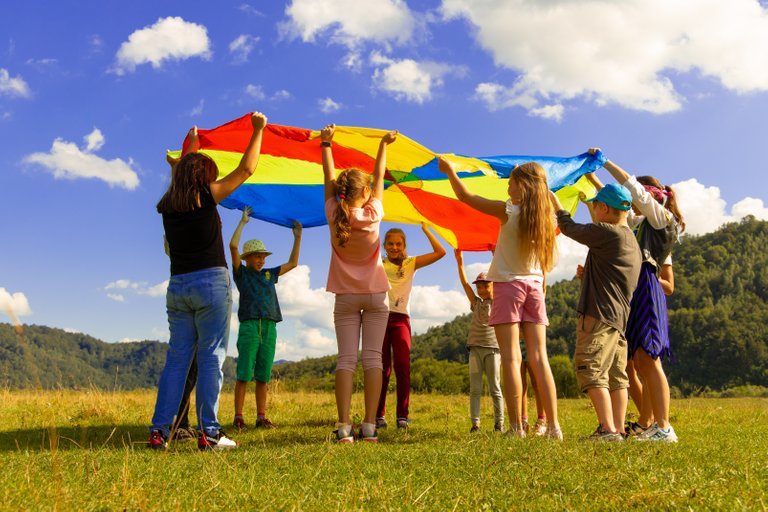 source
For me, I don't really do much during the holidays. While growing up, I always wished holidays could be scrapped off of high school's calendar. My reason for this was that my parents don't allow me to go out after I return from school or play around during the holidays. Well, I'm what most people will define as the "get inside" type.
While I was in high school, I spent all my holidays indoors reading, helping my mum in the kitchen, and babysitting my junior ones whenever my mum was out, which is why I always wish for school never to go on holiday.
I don't have many favorite holidays, except for one. My favorite holiday was really fantastic and unforgettable. It is the holiday that makes me know most of my family members.
I had my favorite holiday while I was in JSS2. I called one of my uncles during the holiday to say hello to him. During our conversation, he told me about how he was taking his wife and kids to the village to spend the holiday with the rest of the family that were also coming down to the village to spend their holiday.
He asked if I would love to come along, to which I said yes. He called my dad and told him about it, which he agreed to. I was really excited when he told me that my dad had agreed to let me tag along.
In my first week at the village, I felt like a stranger and found it difficult to play along with the other kids in the family because it was my first holiday with them.
After one week, I was already feeling at home. The best part of the holiday was having the chance to hang out with my cousins, tour around the village, and also enjoy the treats that come with it. I can sleep late at night without my parents there to stop me from sleeping late.
I was able to catch up with the family and make new friends in the village. I also learn a lot of things. For example, I learned how to play some computer games (action games), WHOT (a card game), lots of lessons from night stories, and many other things.
I used the holiday to explore and learn lots of new things, which made it my favorite holiday. After the holiday, I return home and spend the rest of the holidays like the previous ones before my favorite holiday.
Well, I gained freedom after high school, but I was already used to the indoor life. So I only have one experience to share about my favorite holidays.
As for the worst holidays, I won't say I have any because I used the holidays to learn lots of things from my mum. Although I used to term the holidays as my worst holidays because I was not allowed to enjoy the holidays like the rest of the kids in the neighborhood.
However, I eventually grew up to like the indoor life, and it will take lots of effort to bring me out at my leisure time or during the holidays. I love to spend my leisure time or break of any kind indoors. So my experience on holidays sometimes sounds boring to most people.
In conclusion, holidays are a lovely time to be away from the routine. Everyone has their own way of spending their holidays, which depends on their choice.
---
---